Our nutritionist has shared tips on how to transition into a more plant-based lifestyle, but maybe it still seems a little daunting. Eliminating meat, eggs, and dairy?!
Before you start imagining yourself on an austerity diet of bland blocks of tofu and big bowls of salad for dinner every night, let us reassure you: plant-based recipes are creative, mouth-watering, and generally amazing. (Just check out these desserts if you need convincing!)
9 Vegetarian Dinner Recipes The Whole Family Will Love
Here are some of our favorite plant-based dinners from our food site, Hello Veggie. To get more plant-based and vegetarian recipes, subscribe to our weekly email and follow us on Instagram!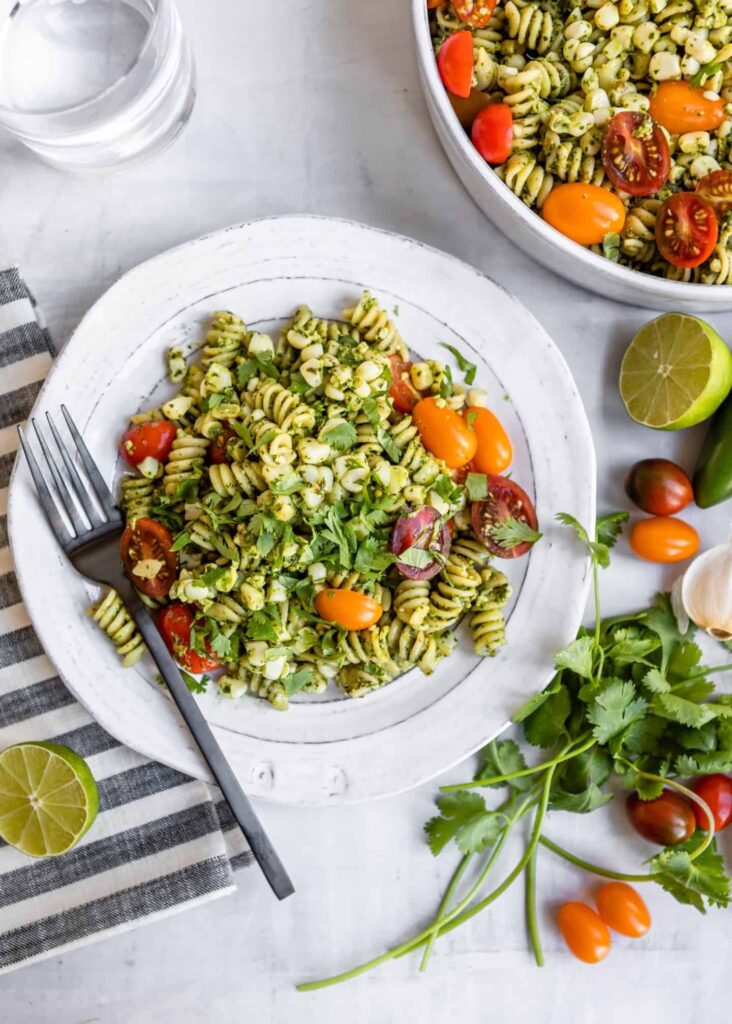 Fresh cilantro, spicy jalapeño, lime juice and almonds make a pesto so flavorful you won't miss the cheese!
Jalapeño Cilantro Pesto Rotini with Grape Tomatoes and Sweet Corn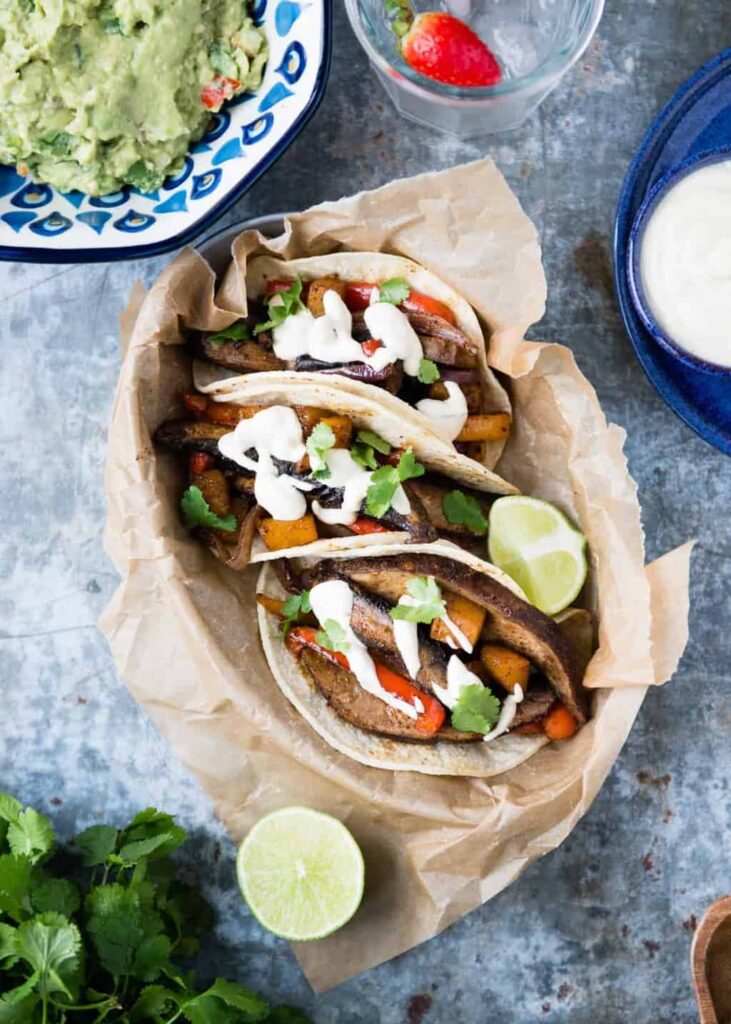 Anytime dinner can be made on a single sheet pan, it's a win. Serve with warm tortillas and your favorite fajita toppings and let everyone assemble their own.
Veggie Sheet Pan Fajitas with Cumin-Lime Crema
Prep the components for these falafel bowls ahead of time and assemble when you're ready to eat–so easy!
Cauliflower Falafel Power Bowls
If you're under the impression that a plant-based diet means steep grocery bills, this budget-friendly sloppy joe recipe will prove you wrong. (PS – And you can make two meals out of it, like we did in this meal plan.)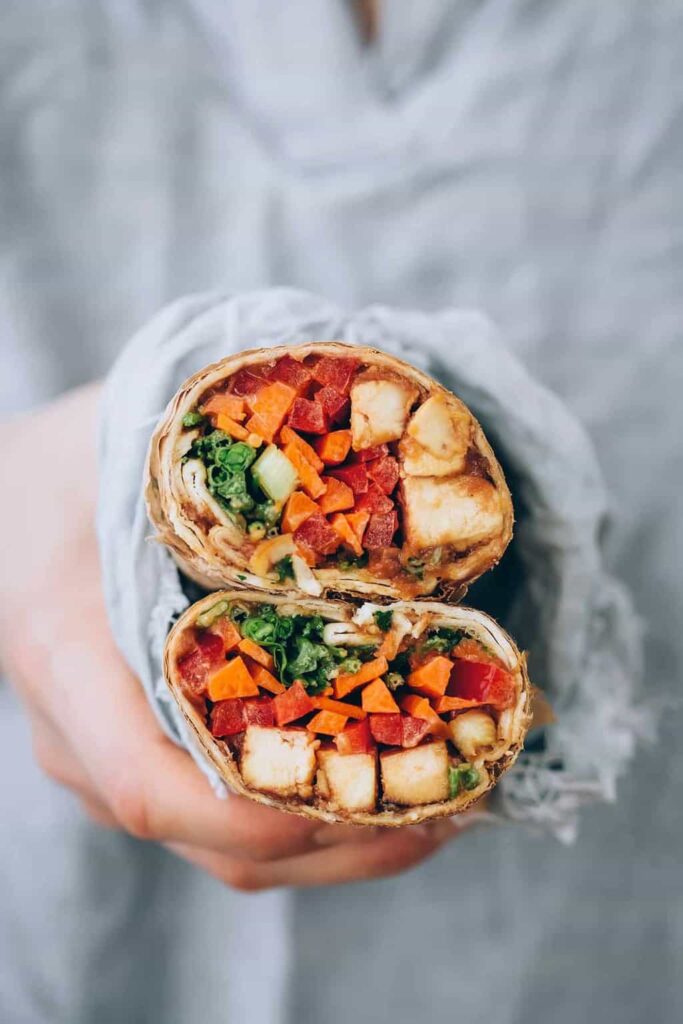 With plenty of protein, loads of veggies, and healthy fats, these tofu wraps are a balanced meal rolled up into a tortilla.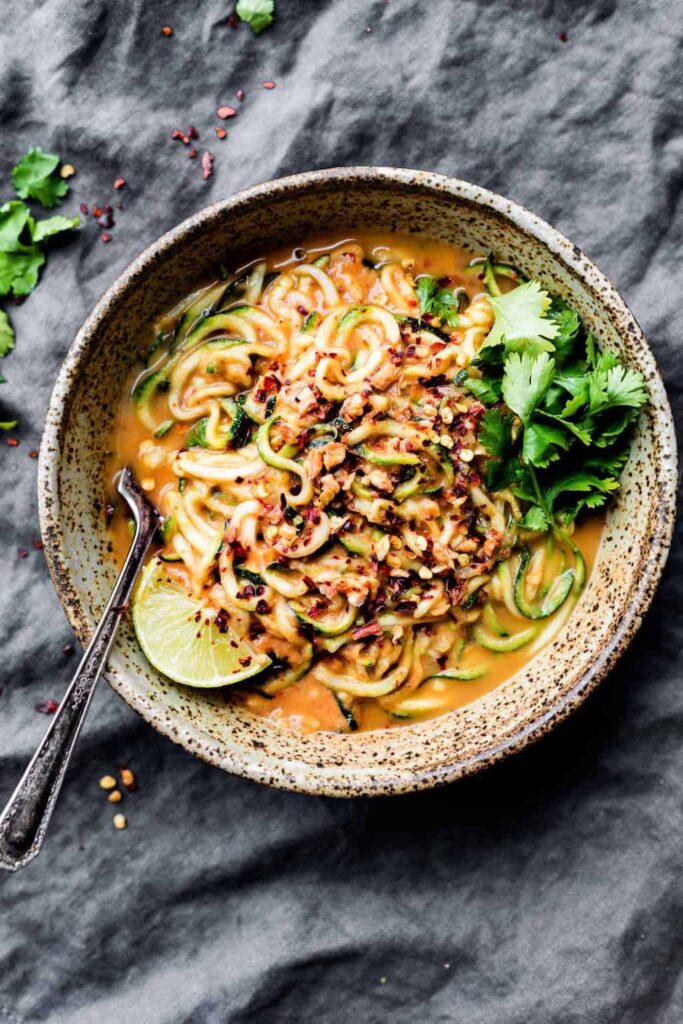 Break out your spiralizer! This Asian-inspired recipe from Nourishing Superfood Bowls is packed with flavor and it comes together in minutes.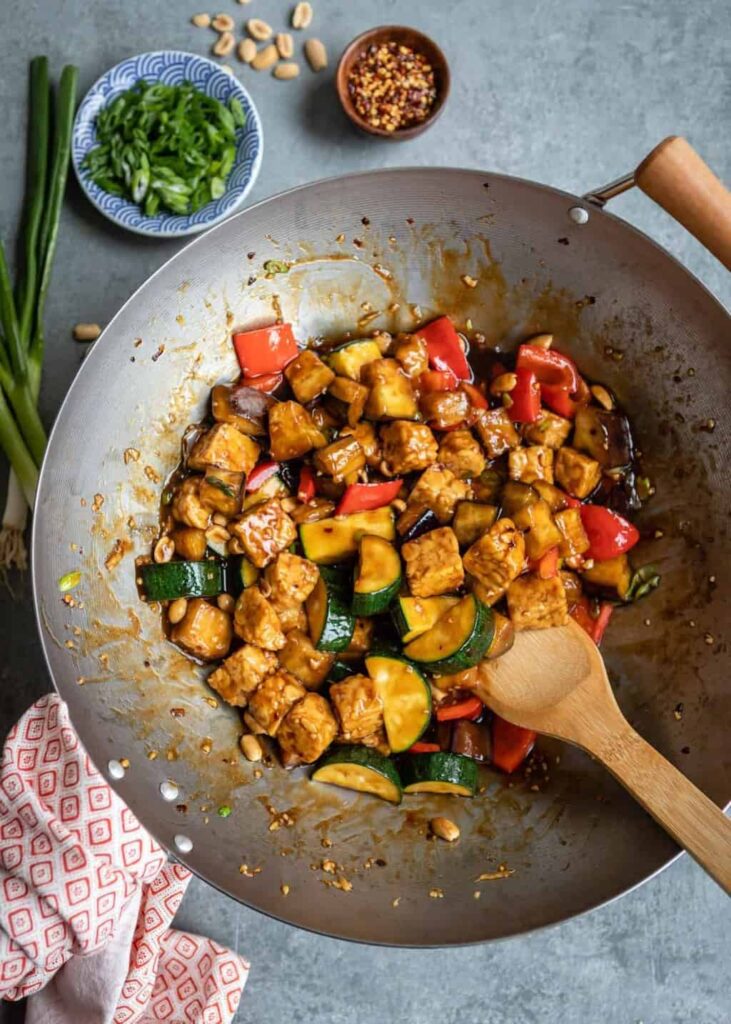 Tempeh is one of our go-to plant-based proteins and it doesn't get much better than in this spicy takeout-inspired stir-fry.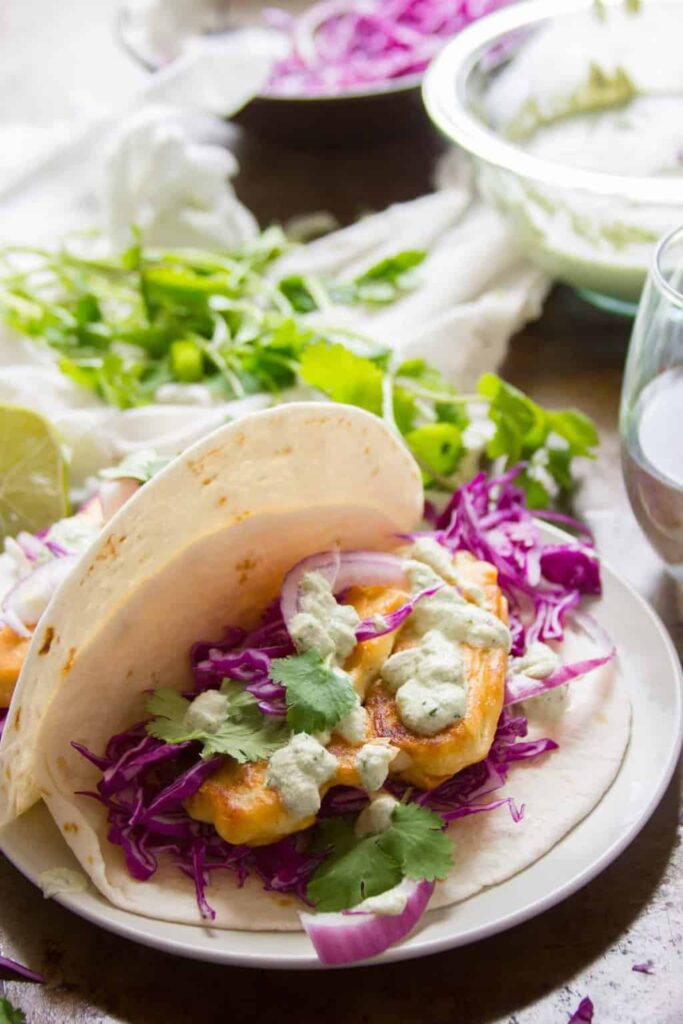 Anyone who's on the fence about tofu will be instantly won over by this recipe. I mean, come on: it's battered in beer!
Crispy Beer-Battered Tofu Tacos with Vegan Baja Sauce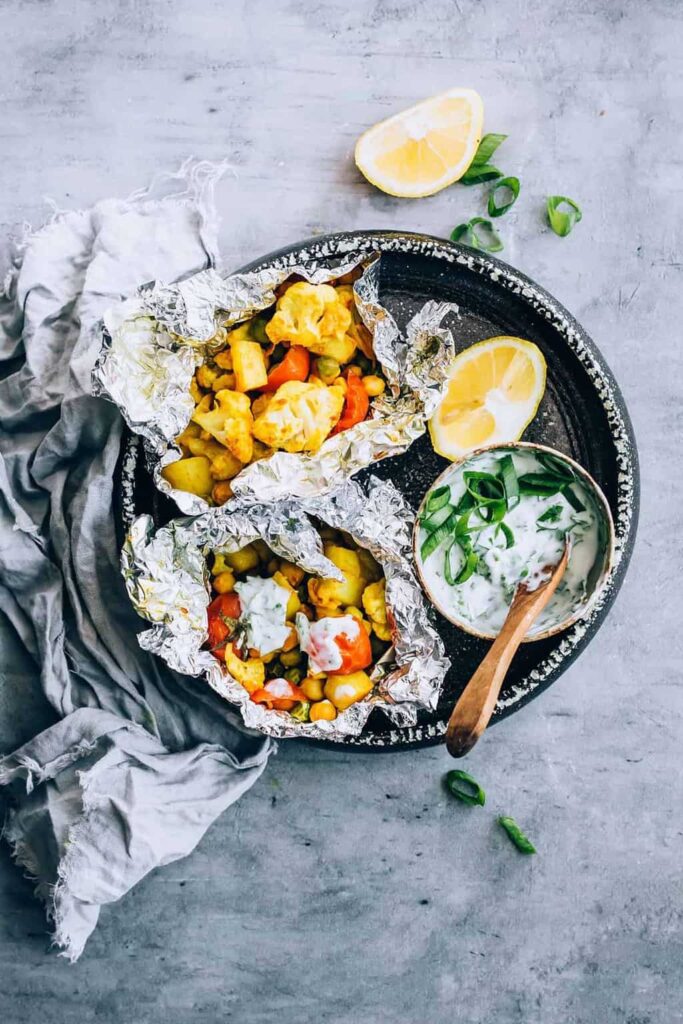 While we have no problem with grilling frozen veggie burgers, you can keep things fresh by switching it up with these Curry Cauliflower Grill Packets instead.
Curry Cauliflower Grill Packets
0