Welcome to Hello Veggie, a vegetarian food blog with inspired recipes that everyone will love. This isn't vegetarian cooking for vegetarians–it's vegetarian cooking for everyone.
Hello Veggie is all about simple meals made with wholesome ingredients. Whether you're on a completely plant-based diet or just looking for some Meatless Monday ideas that your kids will actually eat, we know you'll be able to find exactly what you need here.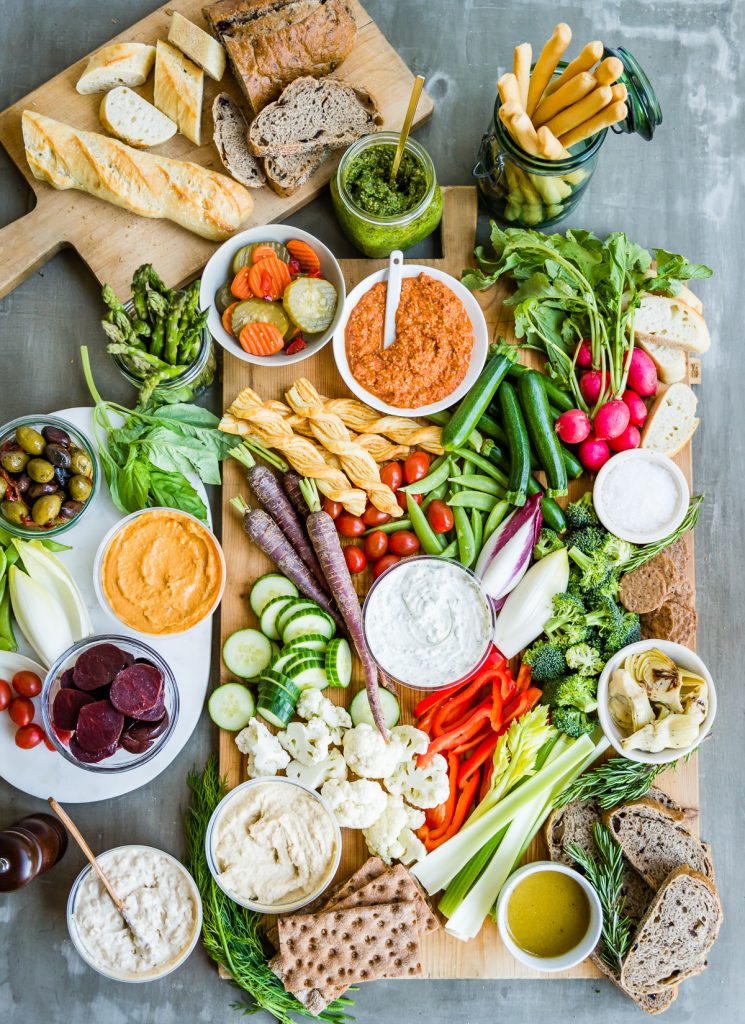 Who Are We?
Kiersten Frase is the editorial director of Hello Veggie. A busy mom of 2, she's been a vegetarian since the age of 12 and has been developing recipes professionally for nearly a decade.
Katie Trant writes about nutrition for Hello Veggie. Katie is a university-trained nutritionist and professional writer based in Stockholm, Sweden. Her blog, Hey Nutrition Lady, and nutrition services program are all about approachable nutrition.
What Will You Find Here?
We share new, family-friendly vegetarian recipes every week, along with articles on nutrition, cooking tips, and more. We also curate some of our favorite veg-friendly recipes from other blogs in our weekly recipe collection posts.
Want to know where to start? Here are some of our most popular posts:
Our Favorite Meatless Meatballs
Creamy Wild Rice and Portobello Soup
This Is What It Looks Like to Eat 75 Grams of Protein in a Day
How to Build an Epic Crudité Platter
Greek Yogurt Chocolate Chunk Banana Oat Muffins