I am in love with homemade pasta. My kick of doing things myself (root beer, yogurt, cheese, pizza) continues, and I thought homemade pasta was sure to be delish. I was not disappointed! Plus it was amazingly easy.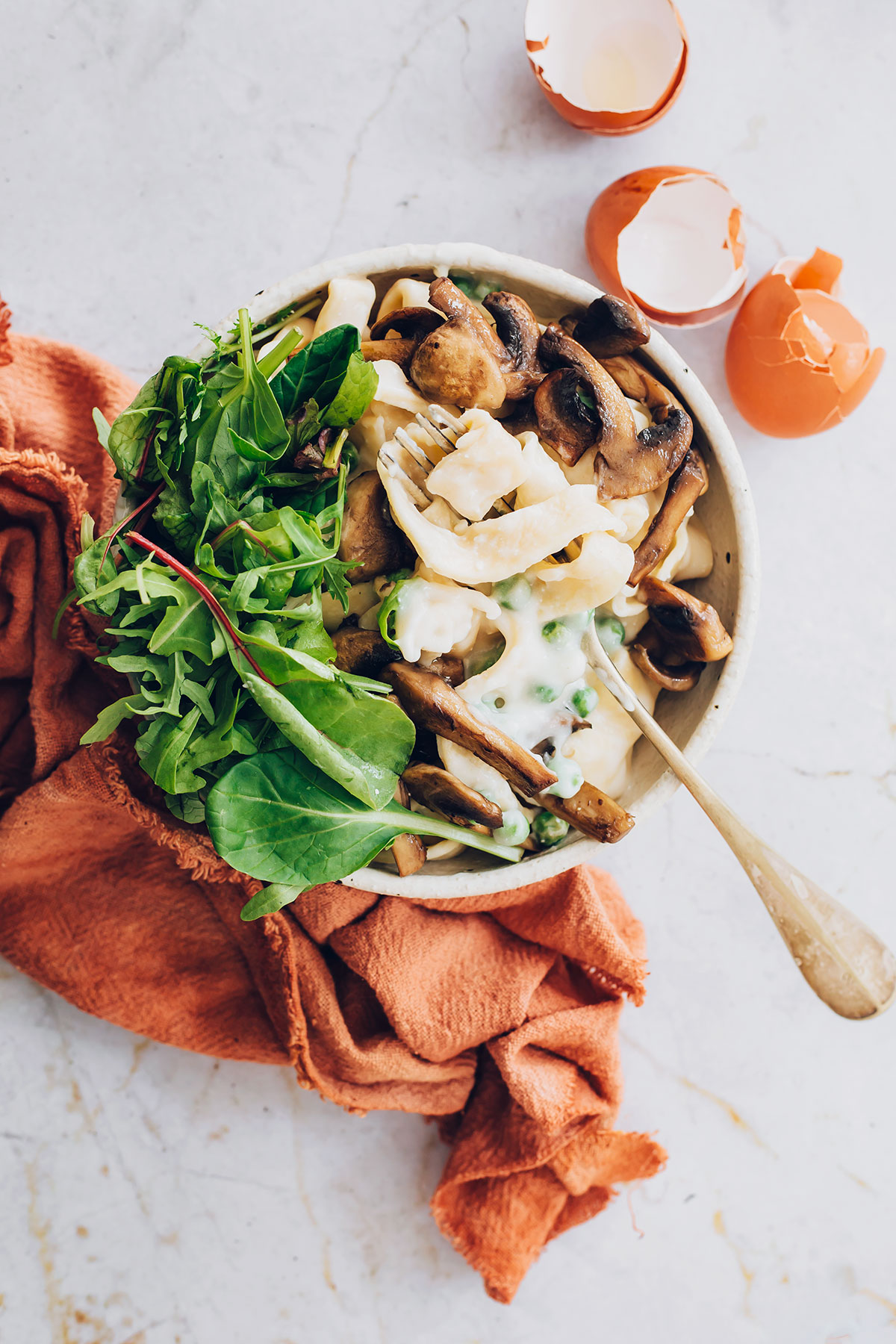 Nikki agreed to show me her technique. For 3 adults, 2 toddlers and 2 babies we used 4 eggs (set out an hour before) and roughly 3 1/2 cups of unbleached all purpose flour.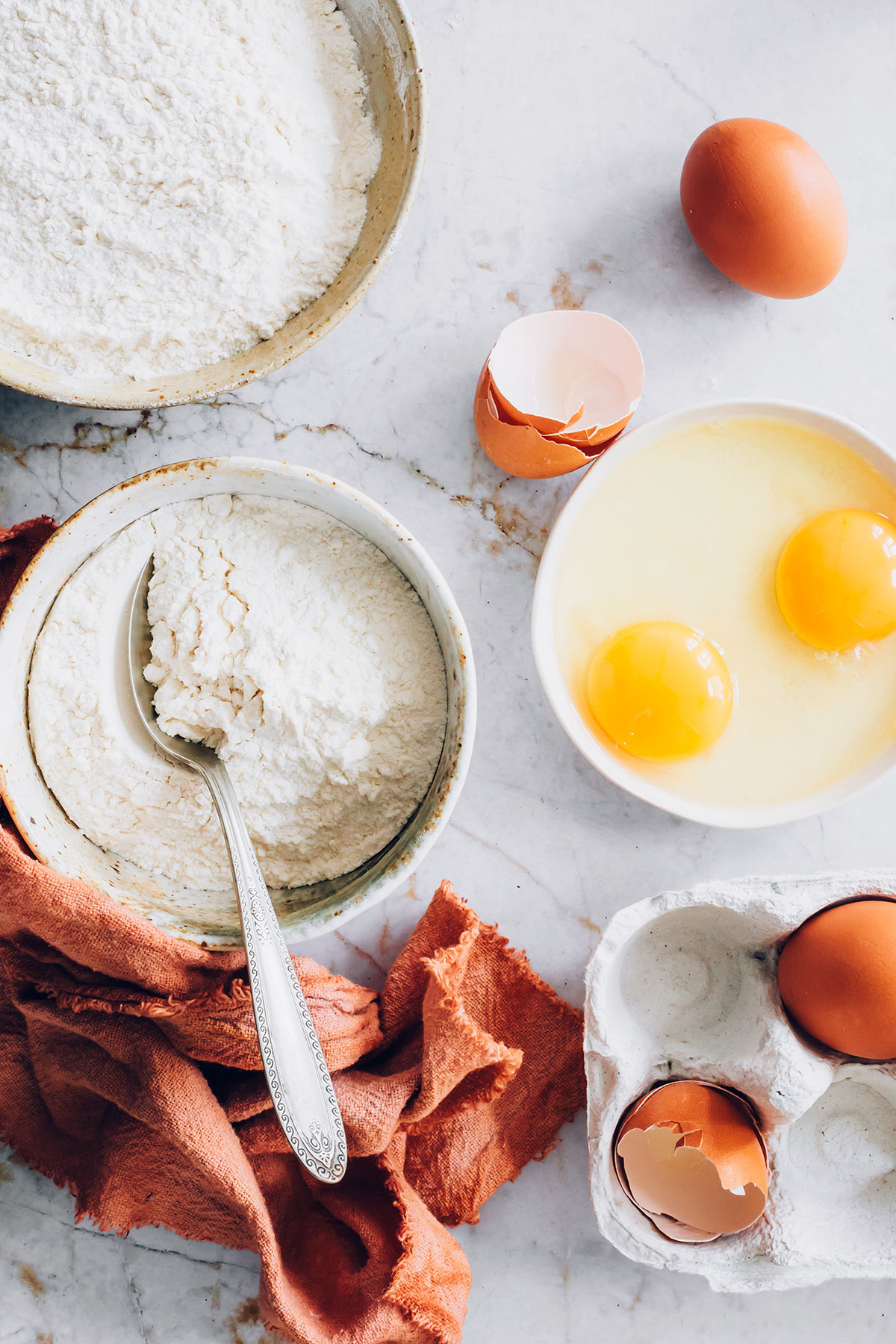 Make a volcano with the flour and crack the eggs into the center. Whip with a fork and start incorporating the flour a little at a time.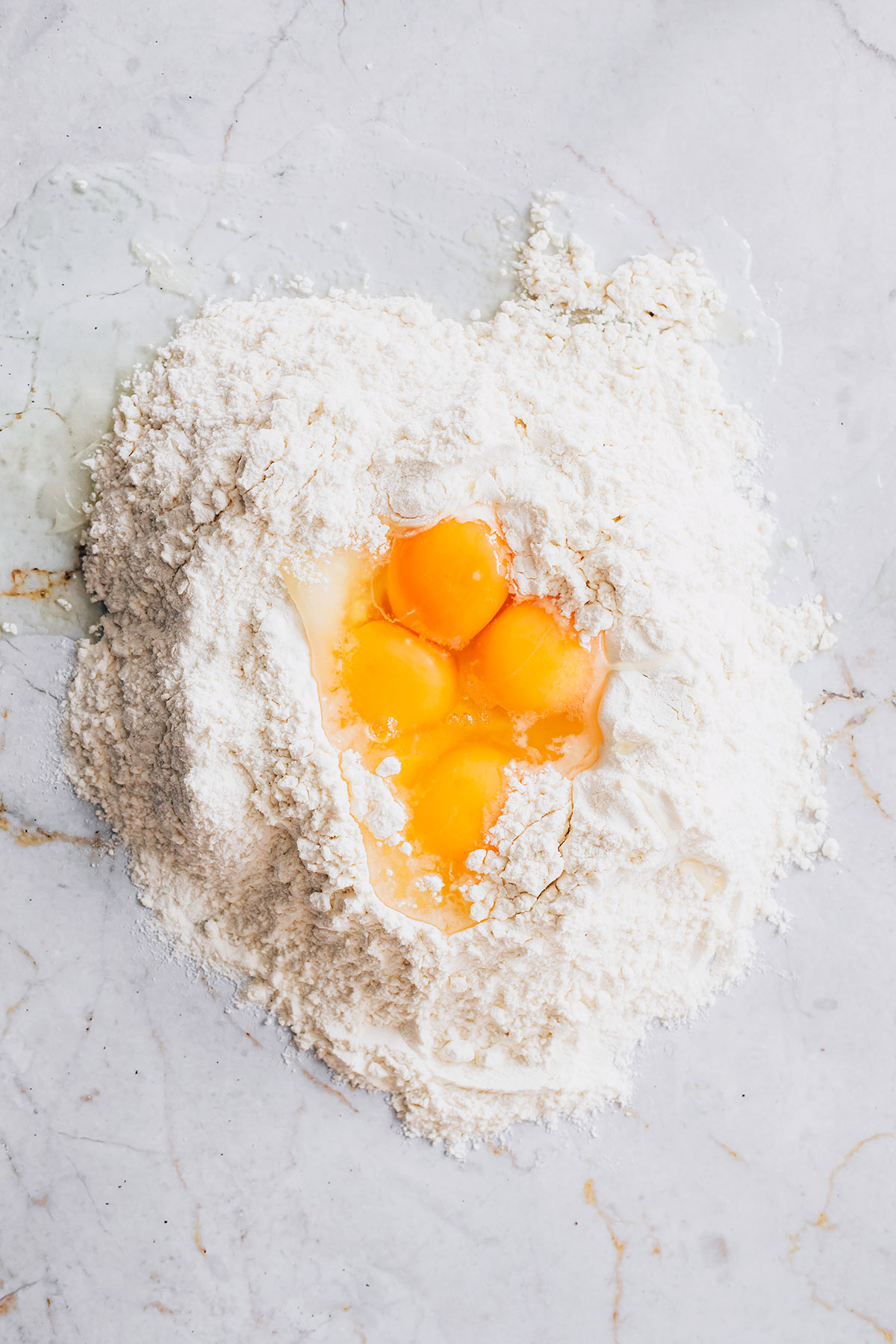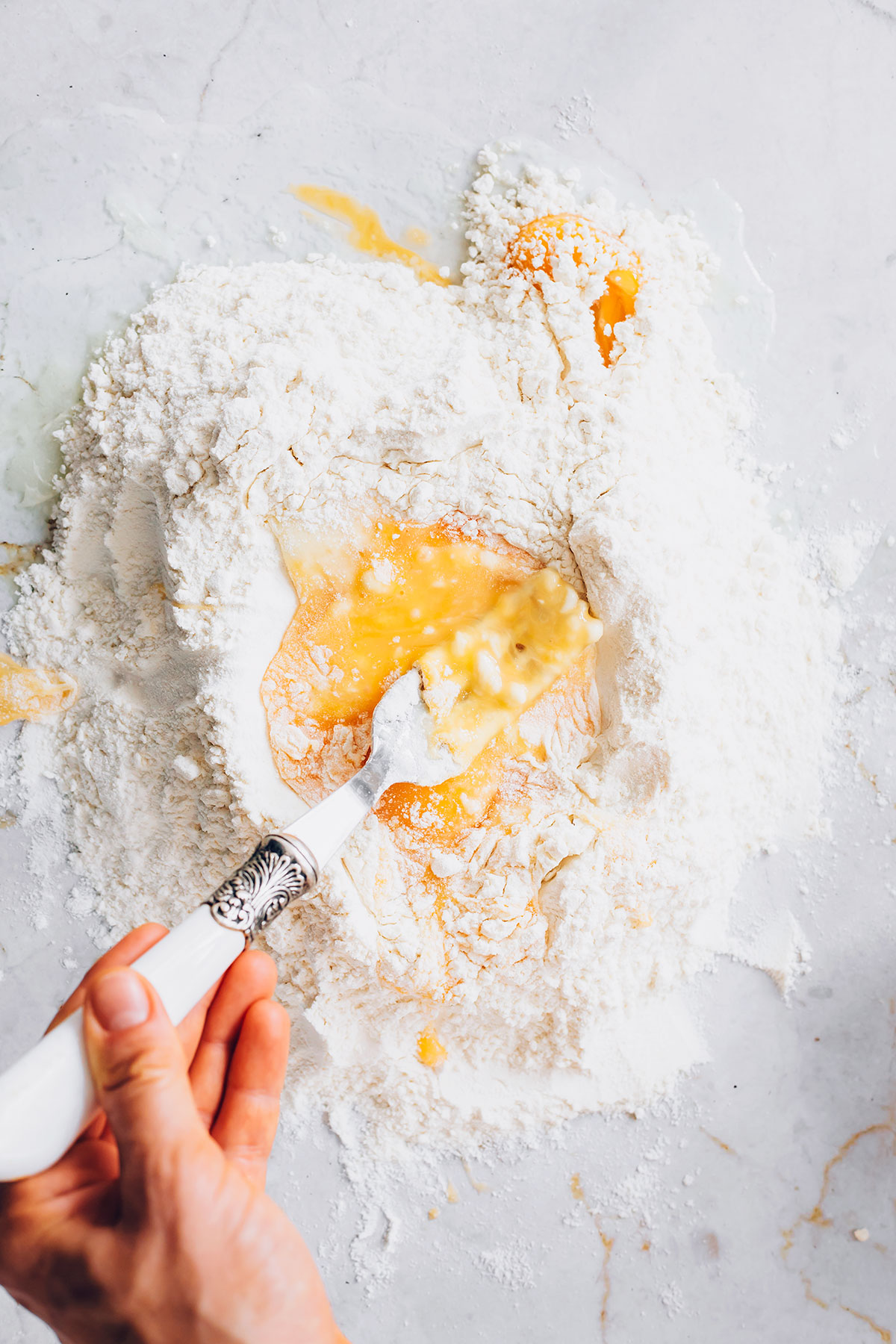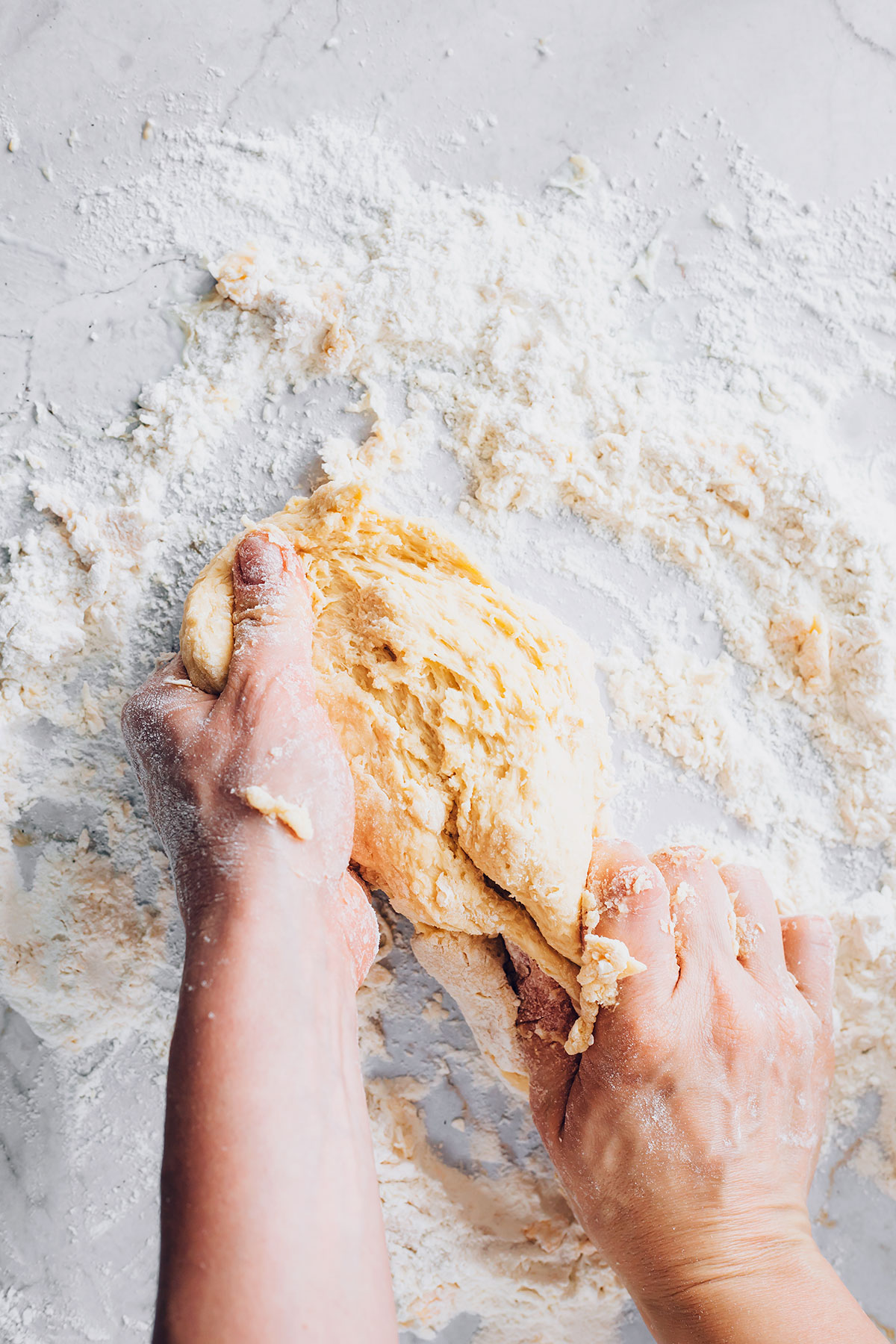 Continue incorporating the flour until it's easier to do with your hands than with a fork. It will look something like loose dough. Then you knead for 10 minutes. (I don't think we kneaded this long, maybe 5 tops, and it was fine.)
Punch a hole with your left thumb and use the heel of your right to bring the dough around. The will ensure the dough turns itself inside out.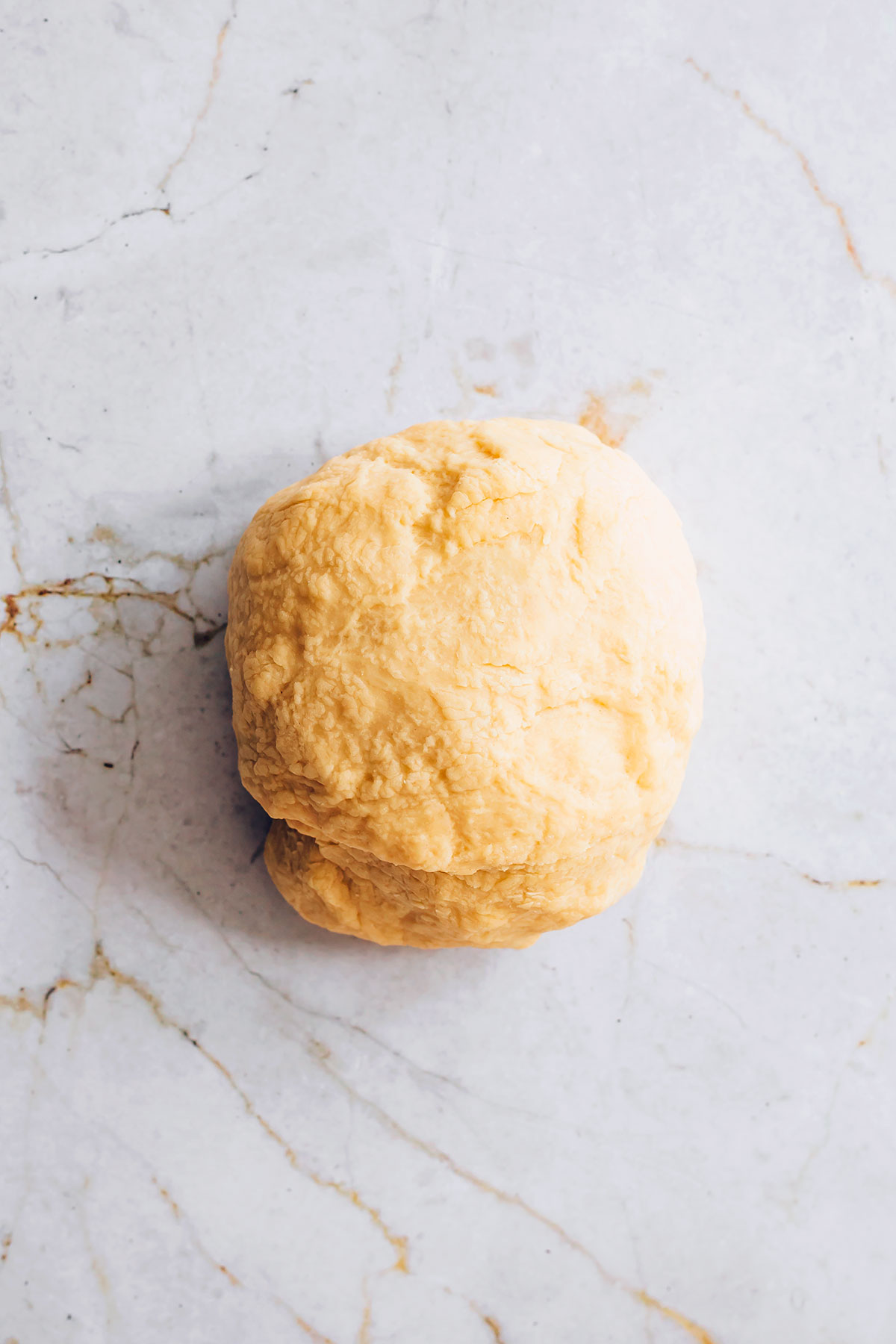 Wrap with Saran Wrap and let the dough rest on the counter for about an hour. After it rests, slice off a section and start rolling. With a wine bottle if you have too…
Nikki forgot her pasta roller and I don't have a rolling pin. Oops.
You want it very, very thin. Keep flour nearby to help with the rolling.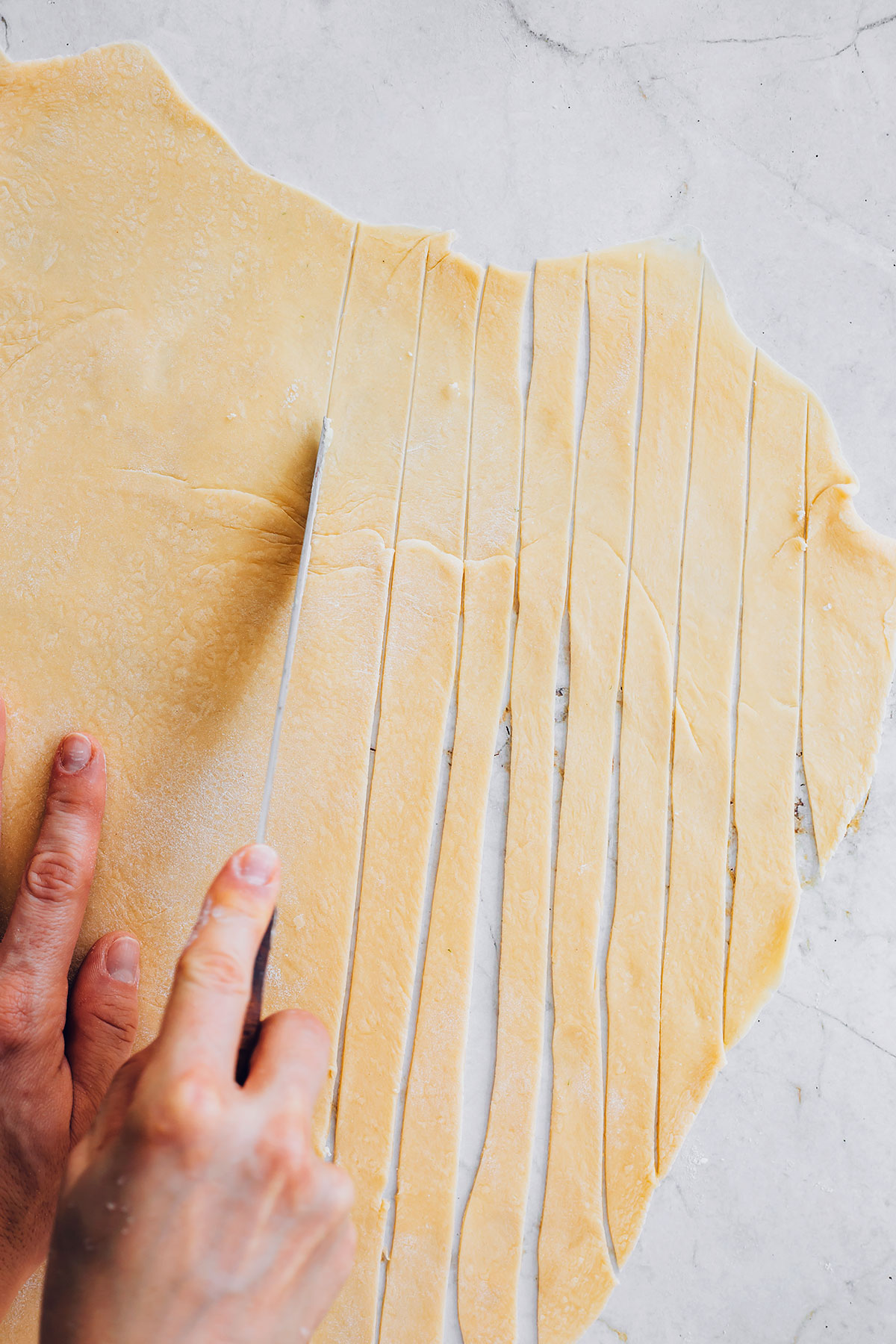 Put a big pot of salty water on to boil at this point too. Slice the pasta into thin strips and put 'em all together in a bowl. It's okay if they clump together.
Separate the pasta as you drop it into the boiling water. You only need to cook for 3-4 minutes – don't over cook! – and it's ready to eat immediately. Drain, put back into the pot, and add the creamy sauce (recipe below or you might like this one) If you're like me, you'll want to stand and devour the entire pot. YUM.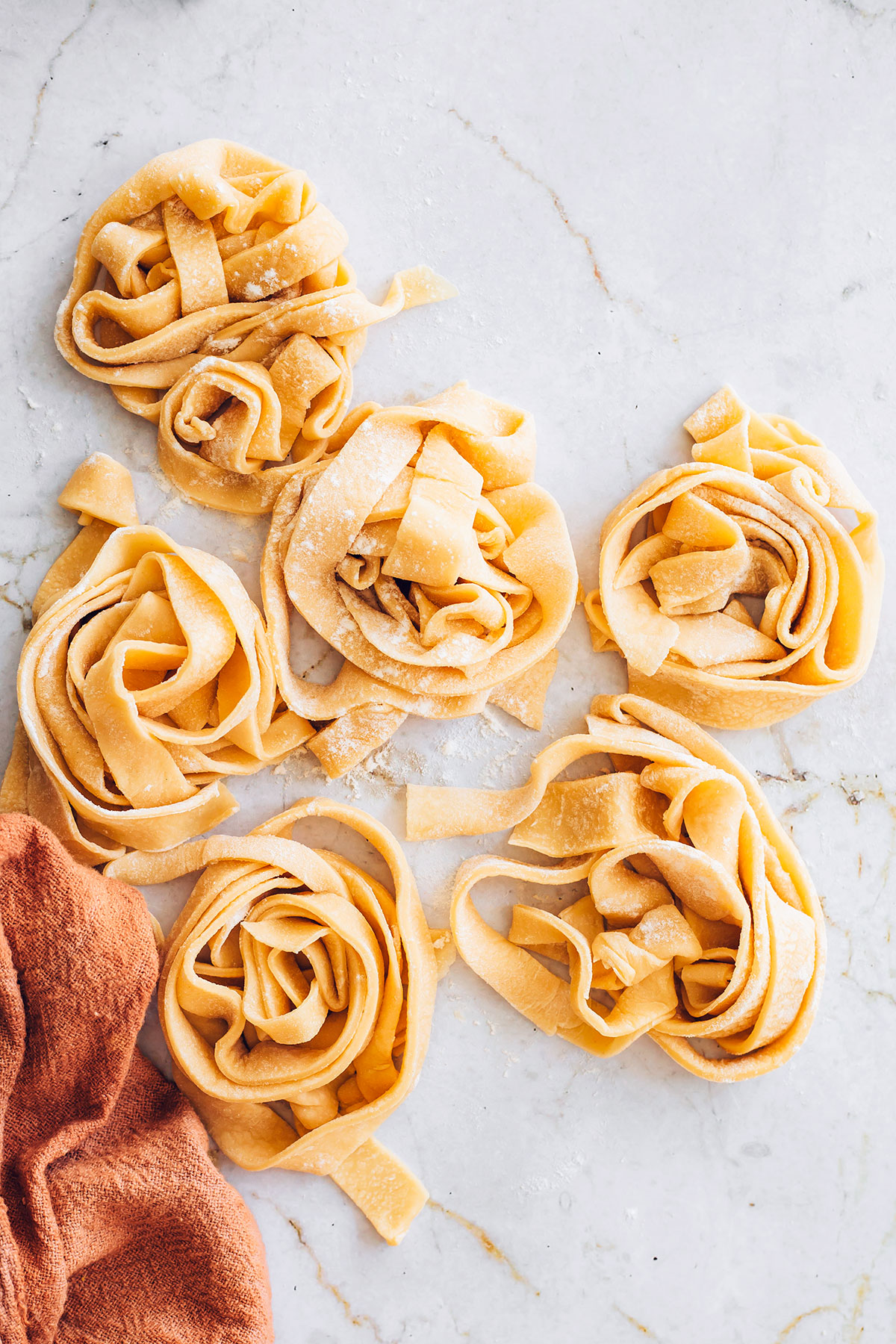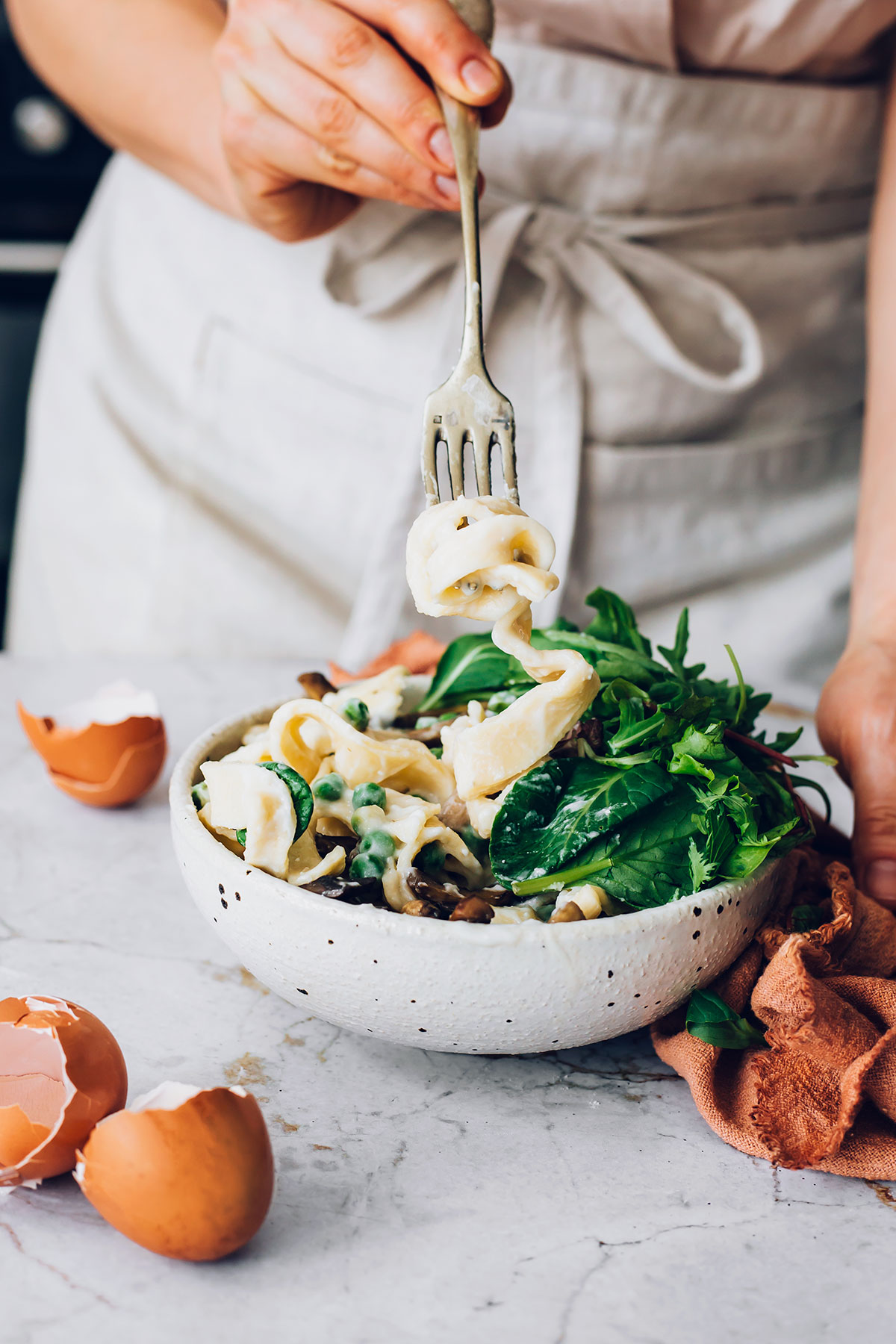 Photos by Ana Stanciu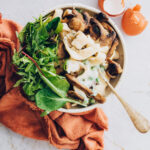 Homemade Pasta With Creamy Sauce
Ingredients
2

tbsp

Olive oil

1/2

stick of butter

1

container mushrooms

1/2

of a red onion

chopped

1

cup

cream

1

cup

shredded parmesan

1

cup

frozen peas

Fresh tarragon

de-stem and roughly chop

Salt & Pepper
Instructions
Heat olive oil in saute pan, add butter and melt. Add the mushrooms and let them cook for 3-4 minutes.

Add the onion and continue to saute for 5-7 minutes more. Add the cream and parmesan. Let it cook for another few minutes and add frozen peas. You could also add some proscuitto here.

Give that a minute or two to warm up. Add the tarragon and finish with salt and pepper.
0