I love a ridiculously over-the-top burger. It makes me a sad panda to go to a restaurant and see a menu full of burgers piled high with crazy things and then the lone veggie burger on the menu is topped with a sad piece of wilted lettuce, a slice of under-ripe tomato, and a half-hearted squirt of mayo, if you're lucky. Womp womp.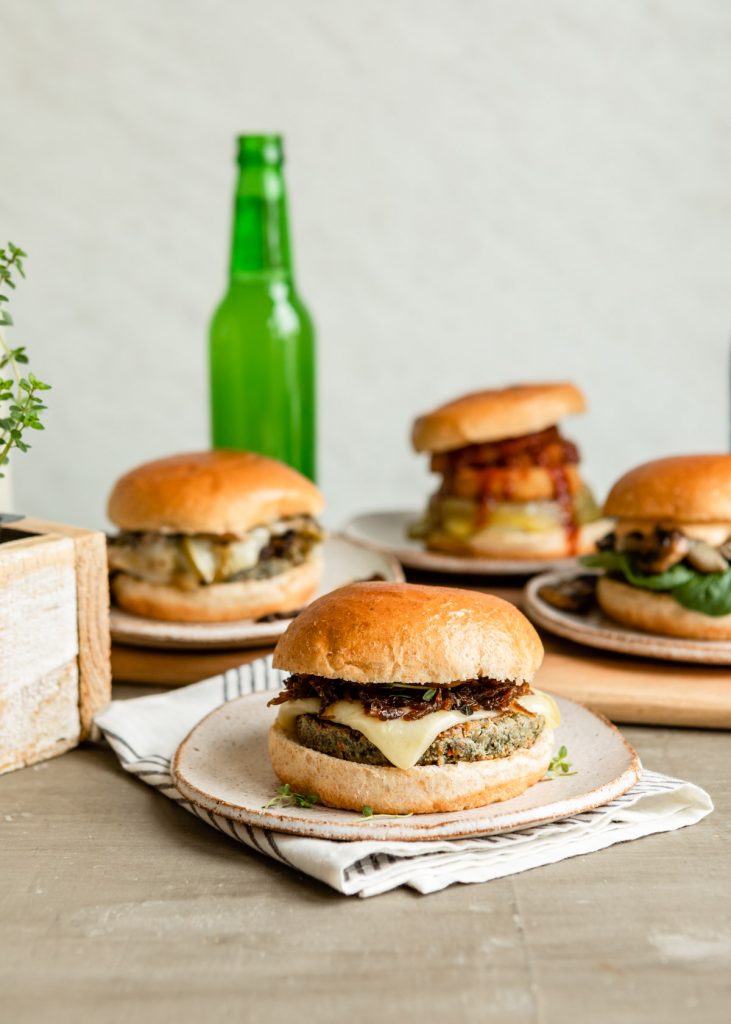 So I took destiny into my own hands–or something like that–and started making my own over-the-top veggie burgers at home.
A Word About the Patties
The thing about making a burger with lots of crazy toppings is that it takes a bit of time. Because I'm not into the idea of spending an entire Saturday afternoon putting together an epic veggie burger, I save on prep time by using frozen burgers–either homemade or store-bought.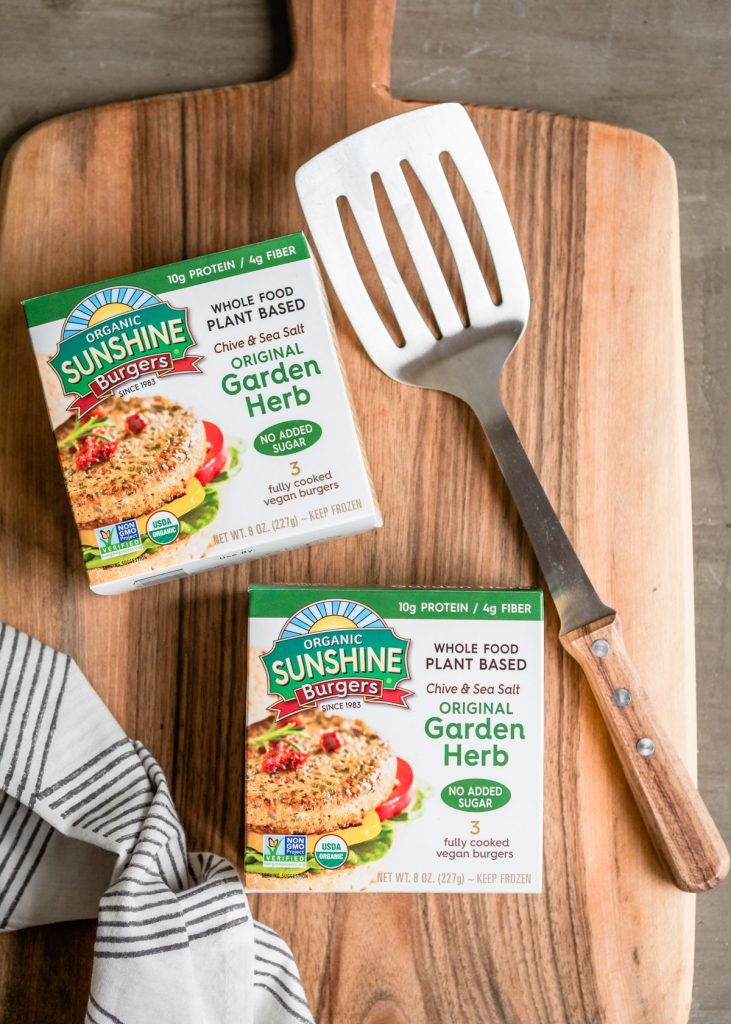 I don't care for burgers that try to mimic the flavor and texture of meat. I know a lot of people love those! If that's your thing, go for it! But I love burgers that are packed with grains, veggies, and legumes. Three of my favorites are local Wisconsin brands–Sunshine Burger (available nationwide!), Nature's Bakery, and Walnut Burger–and I also love Hilary's. These are the best burgers! Made with real ingredients and not weird processed soy things!
4 Ways to Make an Epic Veggie Burger
On a weeknight, I'll usually just top our burgers with some sautéed mushrooms and Swiss or maybe caramelized onions if I have a batch in the fridge. But on weekends, we have time to go big. Here are a few we make often: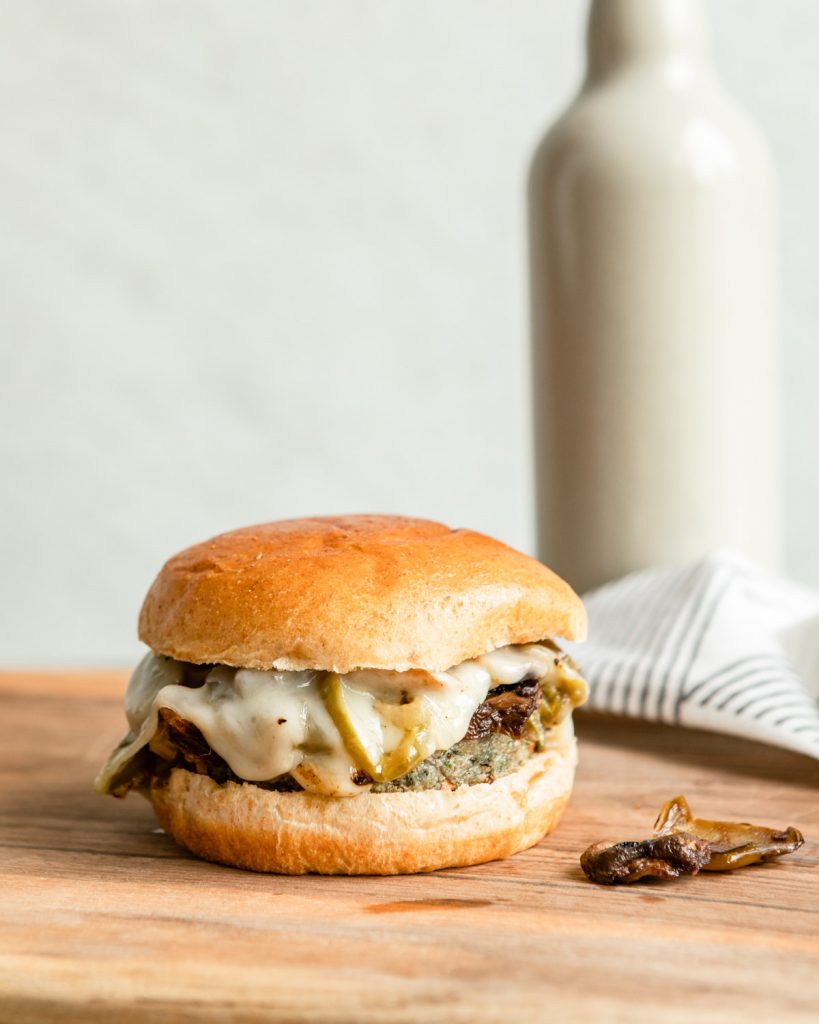 The Philly Burger
It's like a Philly cheesesteak, you see. Except: no steak! Or cheez-whiz, if you're on team it's-not-a-Philly-without-cheez-whiz.
Sauté sliced onions, mushrooms, and green pepper in olive oil over medium-high heat until they're beginning to brown. Cover the vegetables with slices of provolone; once the cheese melts, use a spatula to pile the veggies and melted cheese onto your burger patties.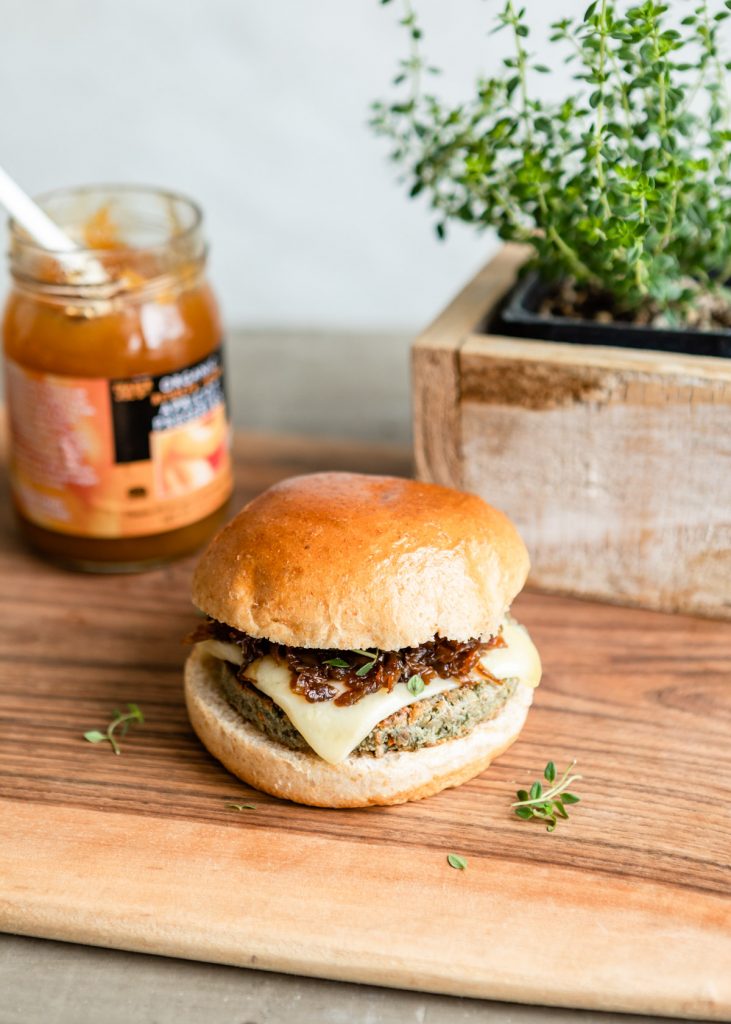 The Sweet-and-Savory
This was inspired by a recipe in The Veggie Burger Atelier–a must-have for any veggie burger connoisseur.
Melt Gruyere slices onto the burger patties. Top with caramelized onions, sprinkle fresh thyme leaves over the onions, and smear a heaping tablespoon of apricot preserves (trust and believe, it is good!) on the top half of the bun.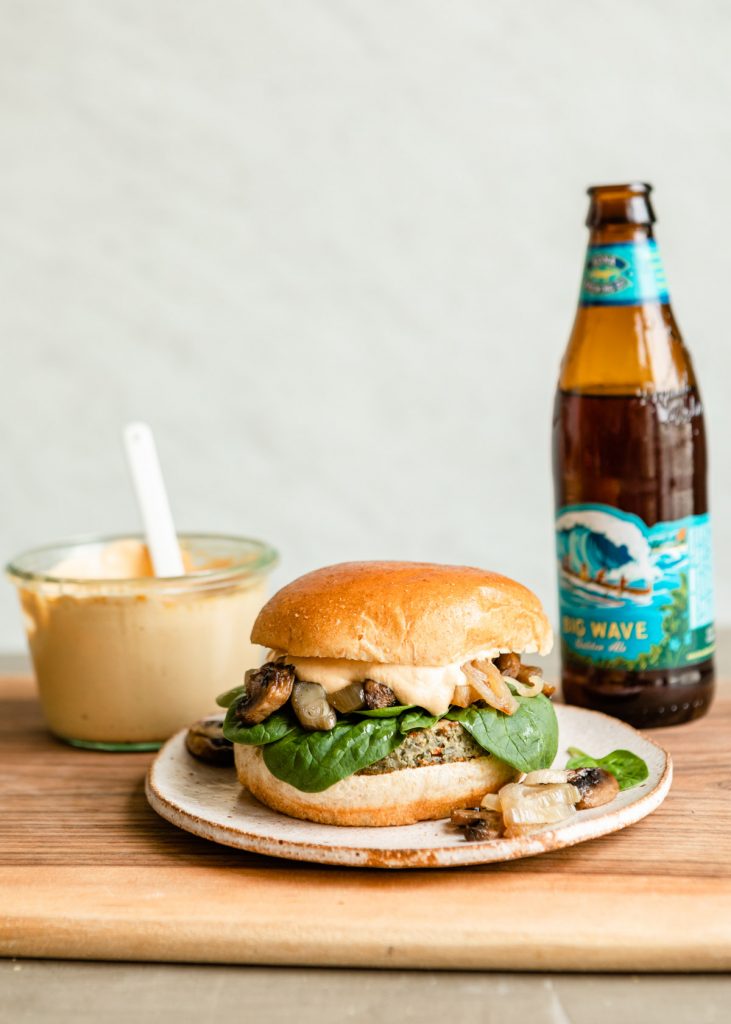 The Messy Vegan
I love cashew cream on a veggie burger–and my favorite kind of cashew cream is smoked paprika cashew cream. You'll need a napkin (or two) to eat this one, but it's so worth it.
To make the cashew cream, combine 3/4 cup of raw cashew pieces that have been soaked in water for 4 hours, 1 clove of garlic, 1/4 cup of water, 2 tablespoons of lemon juice, and 1/2 teaspoon of smoked paprika in a blender. Blend until smooth, adding more water a tablespoon at a time if needed. Taste and season with salt and pepper.
Halve the mushrooms and slice the shallots; toss them with a generous amount of olive oil, season with salt and pepper, and roast at 425ºF for about 20 minutes, or until browned and tender. Pile a handful of baby spinach, the roasted mushrooms and shallots, and the cashew cream onto the burger patties.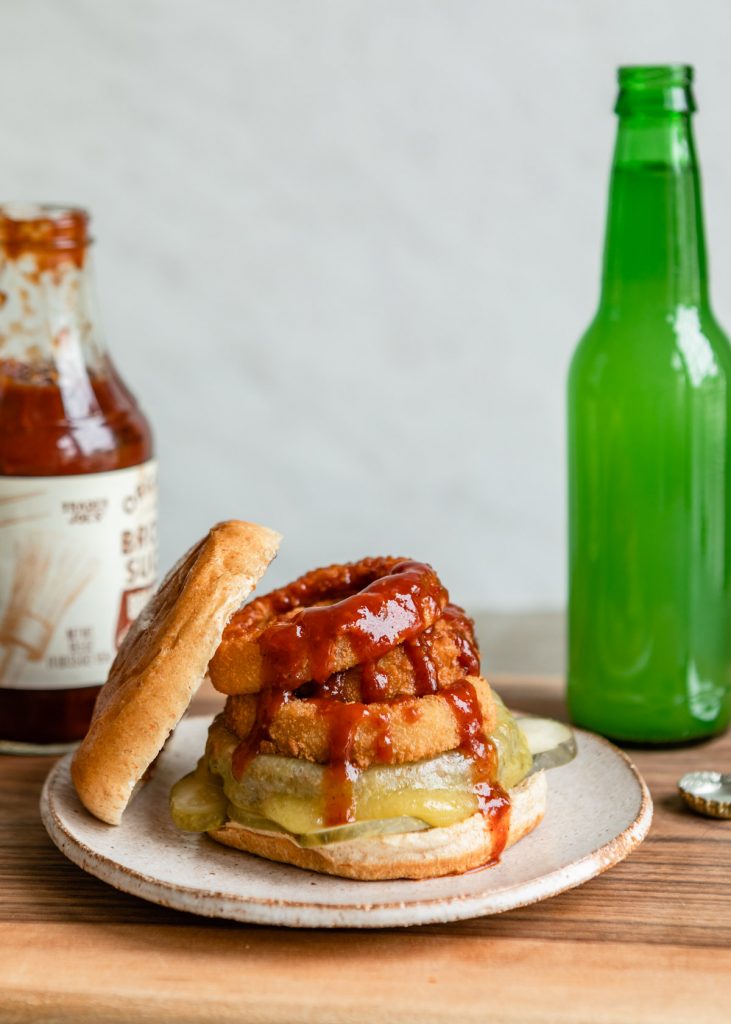 The BBQ Burger
You can't go wrong with a classic! Bake up a batch of onion rings in the oven–while you can make your own from scratch, it's kind of a pain, so I usually use Ian's frozen rings for these.
Melt a slice of cheddar–smoked if you can find it–on each burger patty. Put a few pickle slices on the bottom half of the bun, and place the patties on it. Top the patties with the baked onion rings and barbecue sauce.
4