Summer is now in full swing! If you're in the North, early July is much like June—farmers markets have lots of fresh greens of all varieties, garlic scapes, and sun-ripened strawberries. But as the month progresses, we get raspberries and blueberries, green beans, and maybe even some local corn and tomatoes towards the end of July.
And in the South? You're probably enjoying all of summer's bounty right now!
What's in Season in July?
So what's in season in July? And what can you do with it? Here are our picks.
Raspberries
Local raspberries are ready for picking in July, so if you're lucky enough to live near a farm where you can pick your own, it's a good time to take a trip out there and fill a few pints.
Contrary to popular belief, it's best not to wash raspberries until you're ready to eat them—just give them a quick rinse and let them air dry in a colander. And if you've got more than you can use before they spoil, freeze them for later!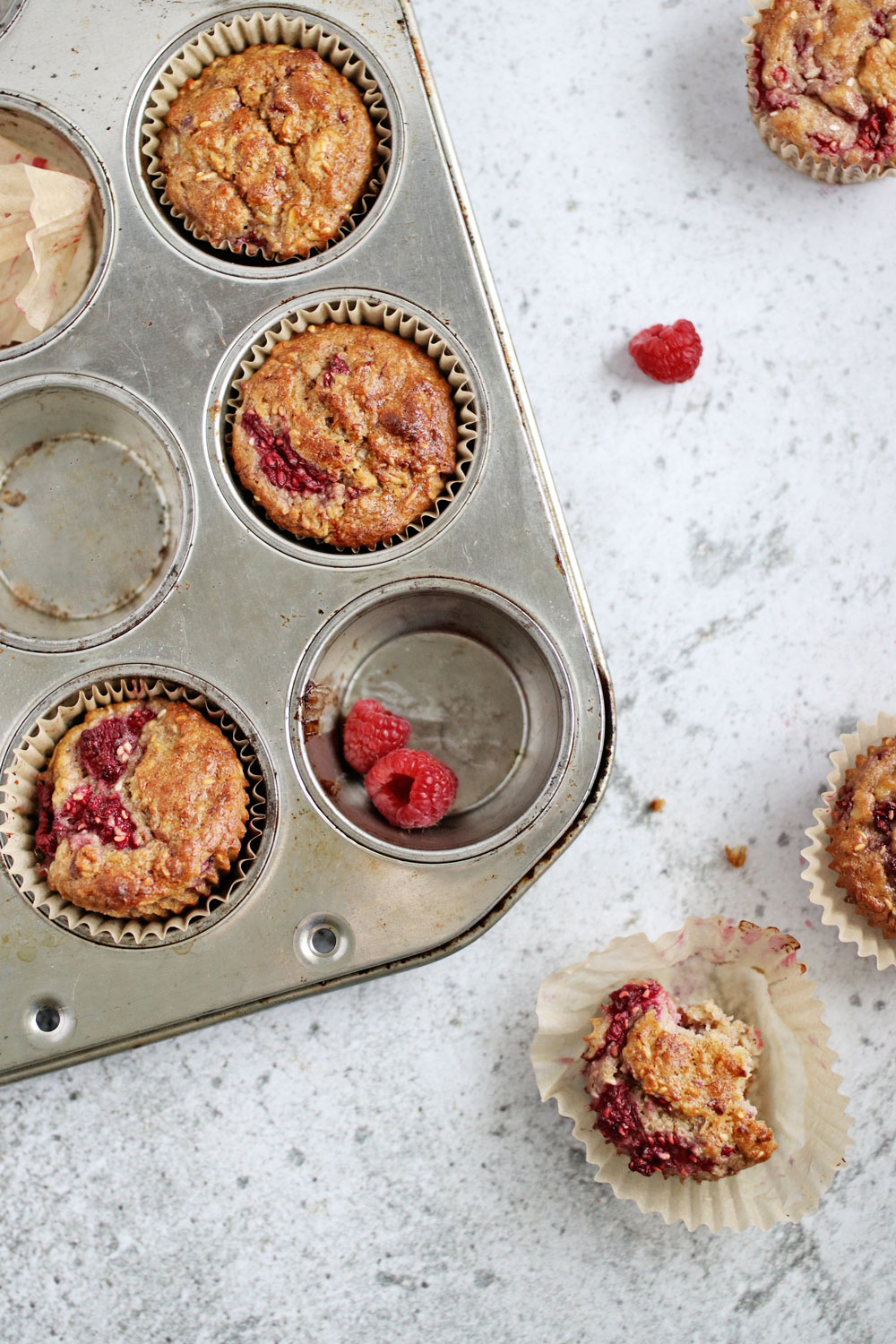 Try these recipes:
Honey-Sweetened Raspberry Banana Oat Hemp Muffins from Hello Nest
Skinny Raspberry Rhubarb Margarita Recipe from Hello Veggie
Vanilla Chia Pudding with Fig and Raspberry from Hello Veggie
Summer Squash
When it comes to summer squash, bigger is not better and that's why July is the perfect time to enjoy this summertime favorite. Smaller zucchini and crookneck squash are more tender, less seedy, and have better flavor.
Be sure to try some of the fun heirloom varieties available at farmer's markets, like zephyr, scallop, and golden zucchini—they can be used interchangeably with more traditional varieties.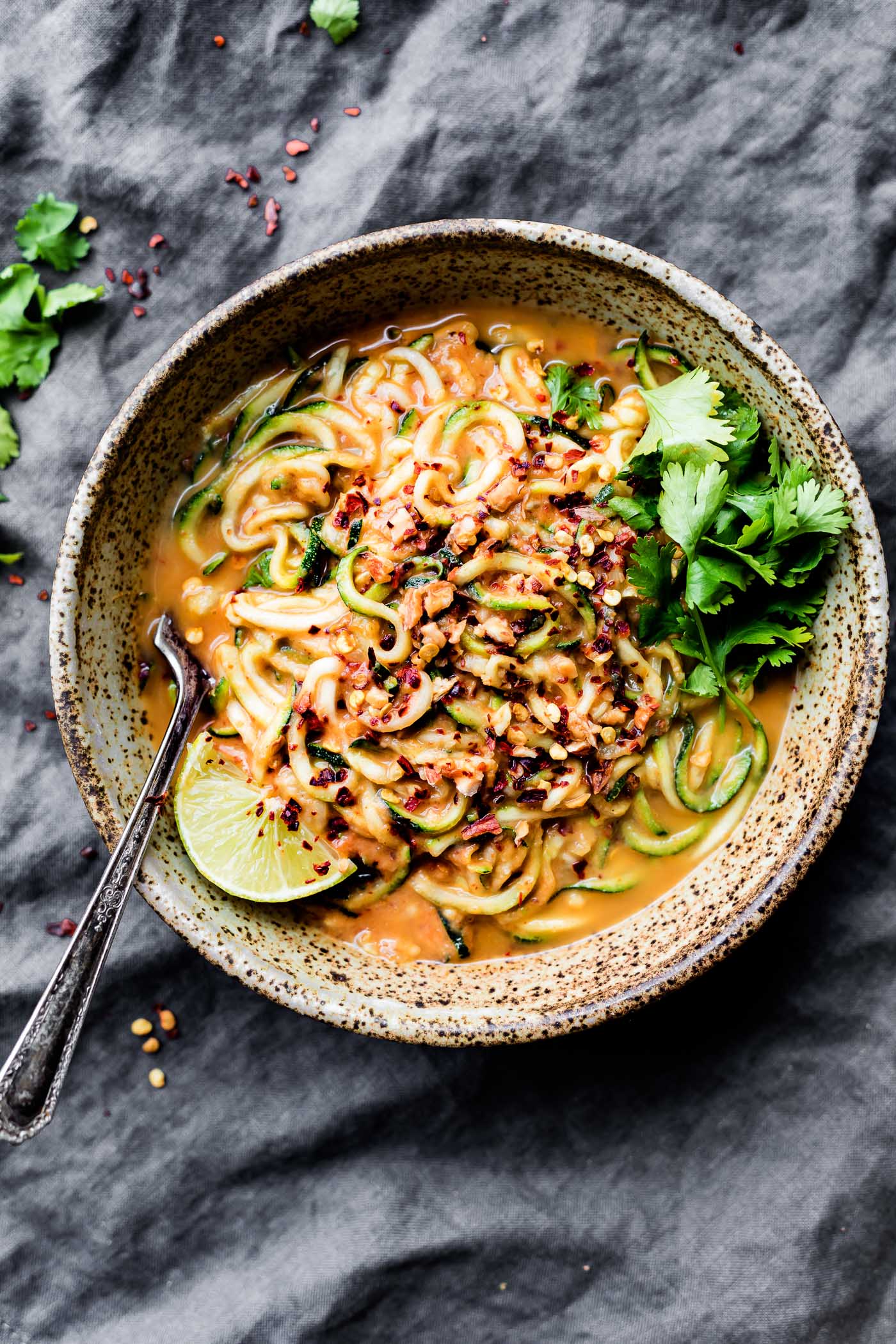 Try these recipes:
Curried Satay Veggie Bowls with Spiralized Zucchini from Hello Veggie
Warm Brown Butter Zucchini Salad from Hello Veggie
Crispy Zucchini Fries with Honey Sweet Chili Sauce from Hello Veggie
Vegetarian Pizza-Stuffed Zucchini with Quinoa from Hello Veggie
Quinoa White Bean Zucchini Fritters from Hello Veggie
Peaches and Nectarines
While those of us in the North will have to wait until August to get local peaches and nectarines, ones grown in the South are plentiful in July. There's not much better than peaches at the peak of ripeness, so get them while you can!
A simple salad made with peaches, fresh mint or basil, and a honey-lime vinaigrette is one of my favorite ways to use them; when diced, they can be incorporated into muffins and other baked goods in place of other fruit. They're also amazing swapped in for the mango in this overnight oats recipe.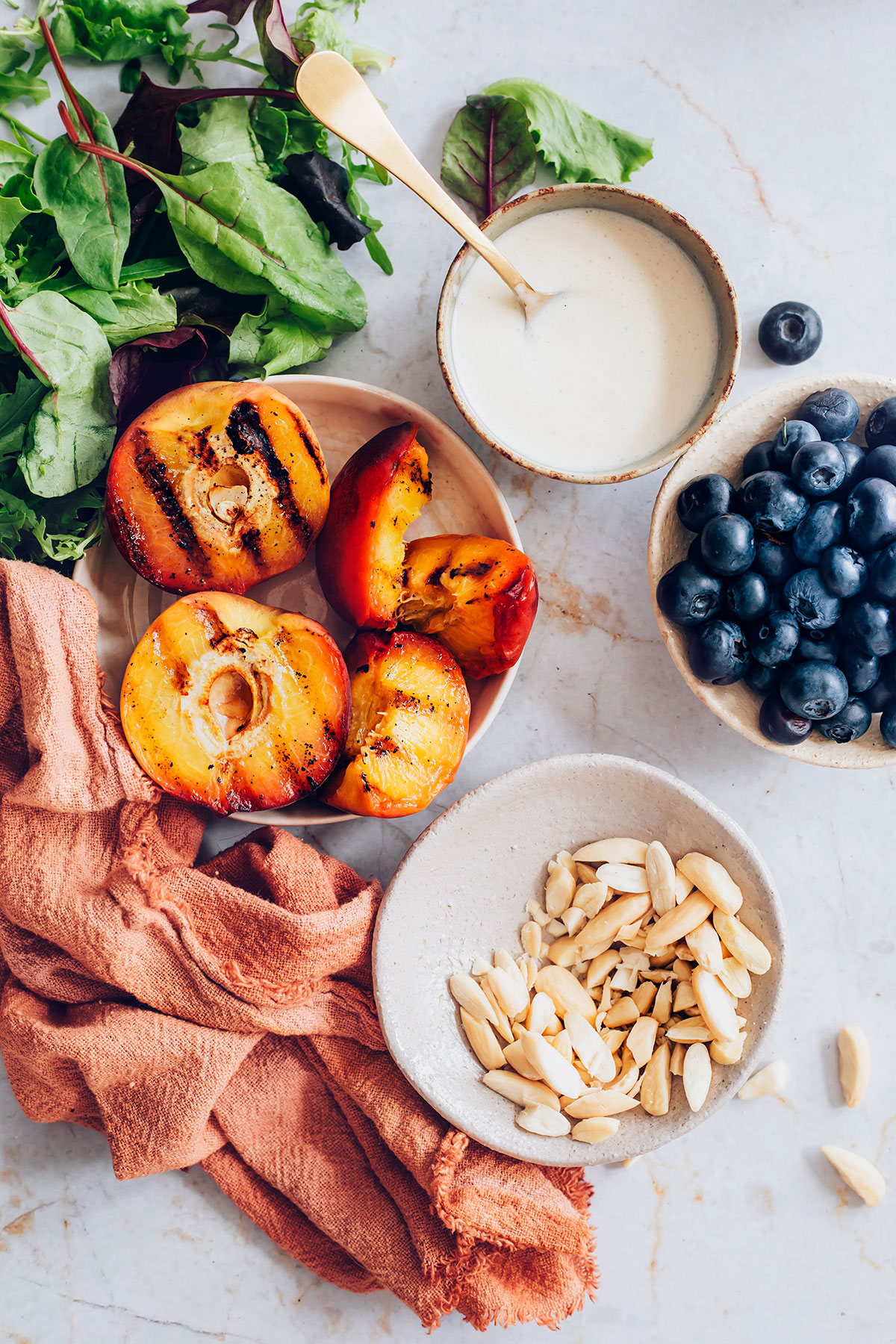 Try these recipes:
Grilled Peach Salad + Goat Cheese Dressing from Hello Veggie
Grilled Peach Caprese Naan Pizza from Hello Glow
Peach Melba Frozen Yogurt Bark from Hello Veggie
Homemade Ginger Peach Jam from Hello Veggie
Green Beans
Green beans, yellow beans, purple beans, dragon's tongue beans—they're all in season in July. They also happen to be one of the easiest vegetables to freeze and the best for standing up to being frozen.
Blanch them for 3 minutes, submerge them in ice water, let them dry, then freeze them on a parchment-lined baking sheet. Once frozen through, pop them into a freezer bag and use them within 2 months.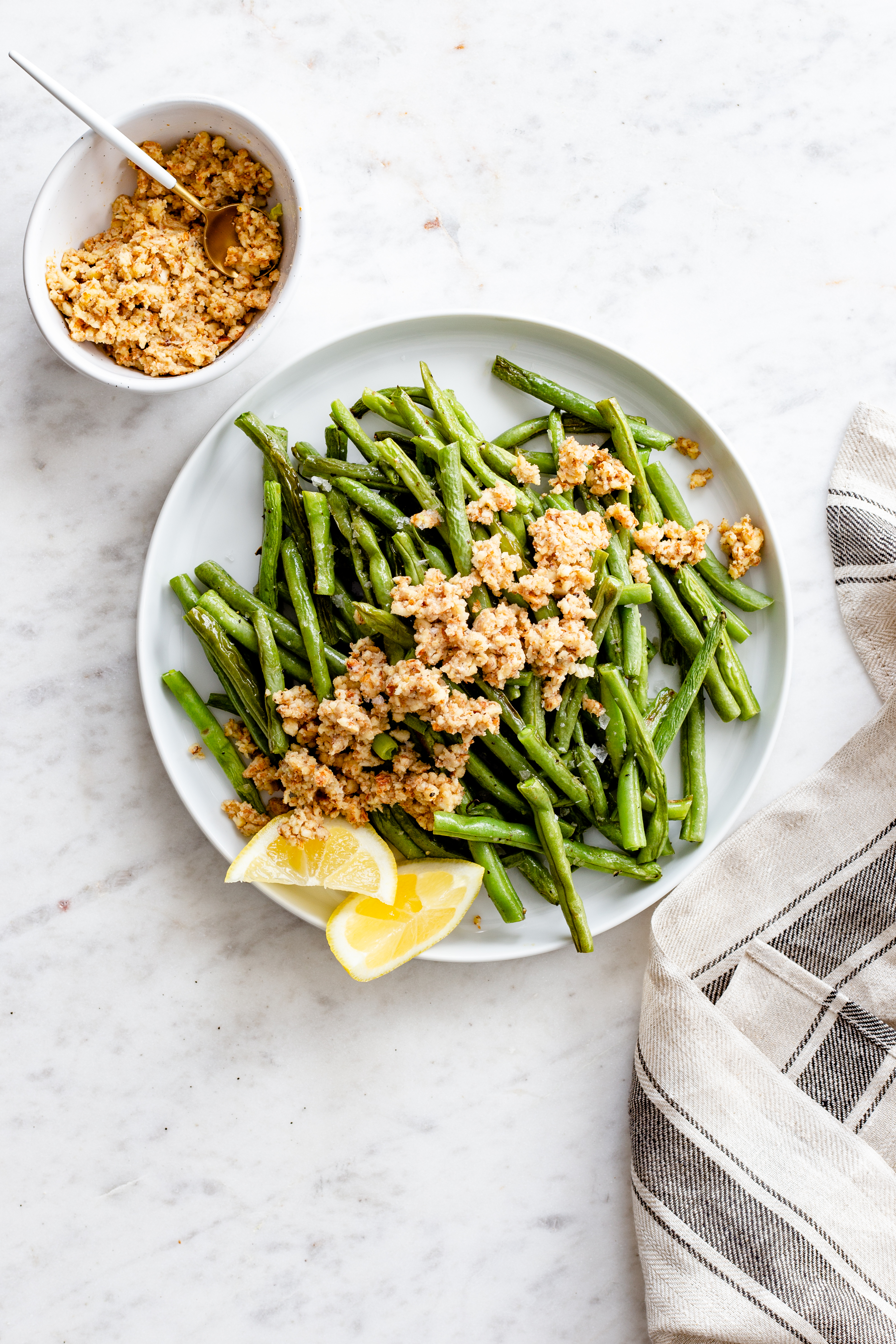 Try these recipes:
Lemon Almond Green Beans from Hello Veggie
Indonesian Jackfruit Curry from Cooking with Camilla
Sri Lankan Green Bean Curry from The Bellephant
Green Beans and Halloumi Salad with Roasted Lemons and Shallots from My Kitchen Love
Blueberries
Depending on where you live, blueberry season ranges from May to August, but even if you don't have local blueberries available this month, odds are your grocery store has American-grown blueberries available at fantastic prices right now.
Because one moldy berry can spoil a whole pint in the blink of an eye, make sure you pick over your berries and discard any that are moldy, shriveled, or mushy before refrigerating.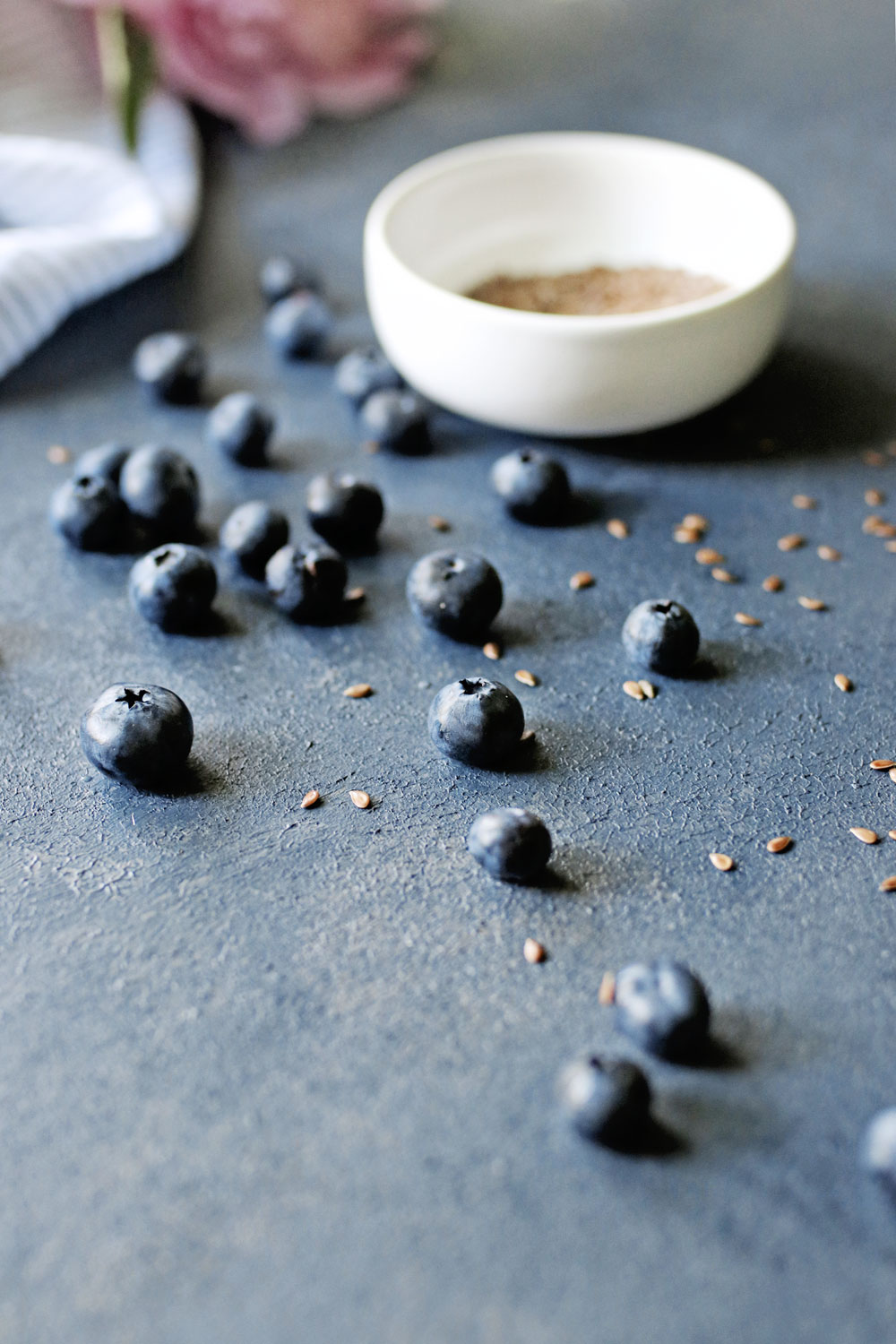 Try these recipes:
Coconut Milk Blueberry Banana Bread from Hello Veggie
Blueberry Chocolate Chunk Vegan Ice Cream from Hello Veggie
Blueberry Zucchini Breakfast Cookies from Hello Veggie
Naturally-Sweetened Blueberry French Toast Cups from Hello Veggie
3