Last summer, we got a giant bag of green or yellow beans in our CSA box nearly every week. This worked out well because, in my humble opinion, green beans are the most perfect summer side dish–easy to prepare, not much cooking required, and the perfect complement to a good veggie burger. (I can't even count how many times I made this green bean fries recipe last year.)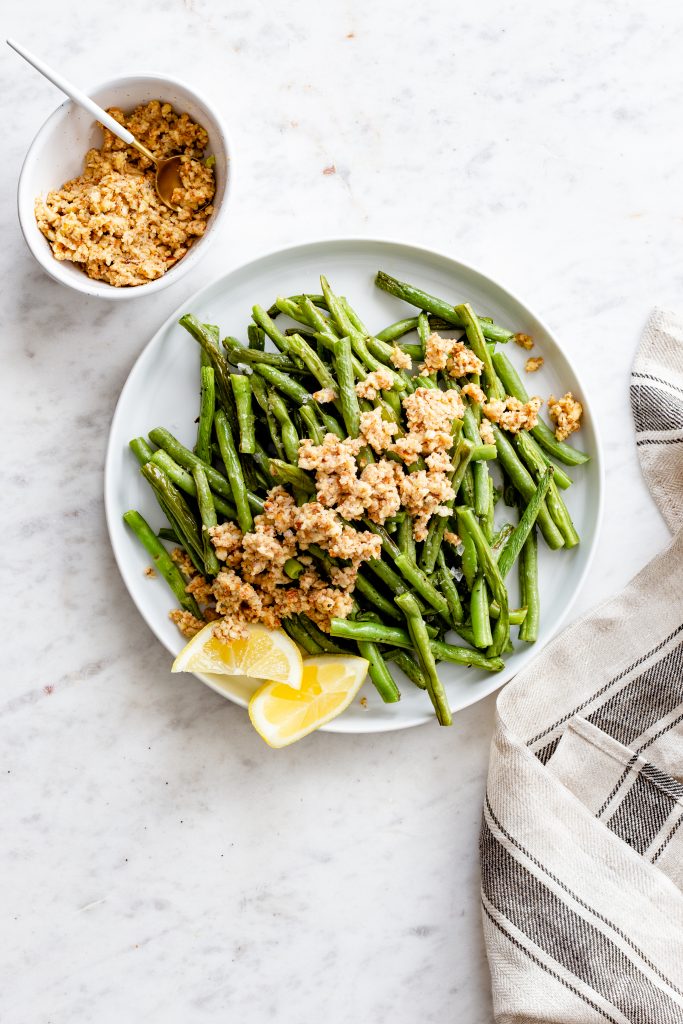 This Lemon Almond Green Beans recipe is one that I make often because it's ridiculously easy. Steam or roast the green beans, pulse a mixture of lemon juice, garlic and almonds in your food processor, top the beans with the chopped almonds and you're done. If plain veggies don't excite you, but you don't want to spend 40 minutes making an elaborate side dish, this recipe is for you.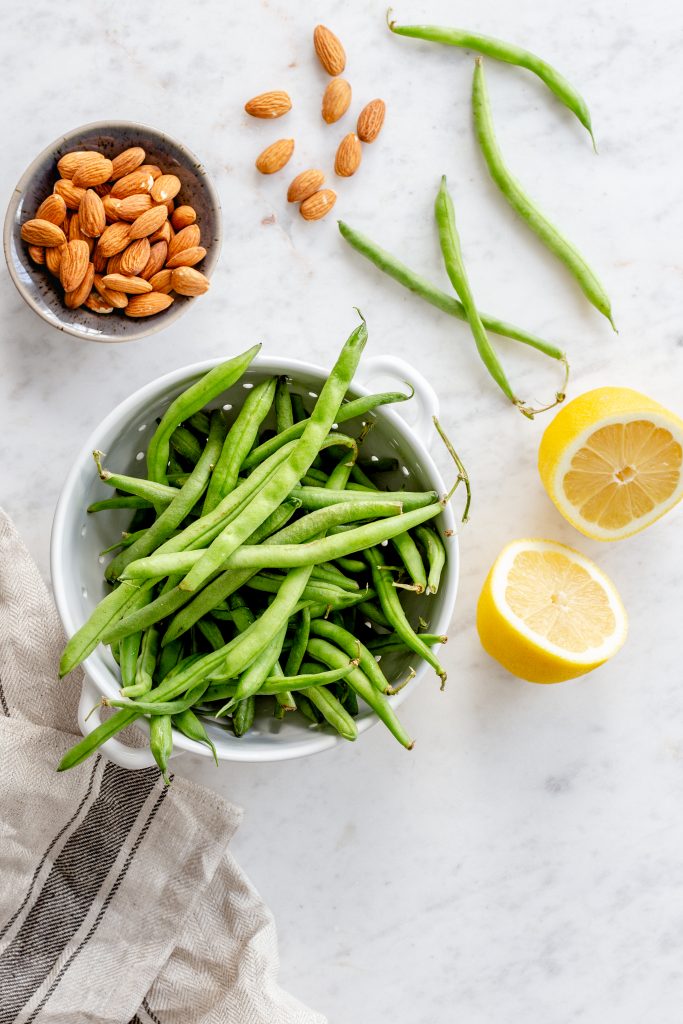 The nice thing about the lemon-almond crumble is that it works with so many vegetables–zucchini, broccoli, asparagus, cauliflower, and Brussels sprouts would pair nicely, and I've even sprinkled leftovers on a salad. Add some nutritional yeast for a vegan Parmesan substitute, which is also delicious for pairing with fresh summer vegetables.
Photos by Emily Caruso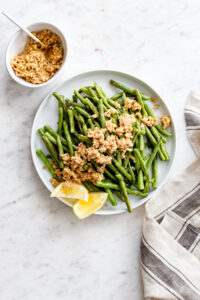 Print
Lemon Almond Green Beans
Yield 6 servings
A 5-ingredient side dish that's perfect for summer.
Ingredients
2 tablespoons extra-virgin olive oil, divided
1 1/2 pounds green beans, trimmed
1/2 cup raw almonds
1 tablespoon fresh lemon juice
1 clove garlic
Salt and pepper, to taste
Instructions
Preheat oven to 400ºF.
Toss the green beans with 1 tablespoon of olive oil, salt and pepper on a sheet pan. Roast the beans for about 10 minutes, or until tender-crisp.
While the beans are cooking, combine the almonds, lemon juice, garlic, and remaining olive oil in a food processor and pulse until roughly chopped. Season to taste with salt and pepper.
Transfer the green beans to a serving platter and top with the almond crumble before serving.
Courses Side Dishes
Nutrition Facts
Serving Size 1/6 of recipe
Amount Per Serving

Calories 145

% Daily Value

Total Fat 10.7 g

16%

Saturated Fat 1.1 g

6%

Total Carbohydrates 10.8 g

4%

Dietary Fiber 4.6 g

18%

Sugars 4.3 g

Protein 4.6 g

9%
* Percent Daily Values are based on a 2,000 calorie diet. Your daily values may be higher or lower depending on your calorie needs.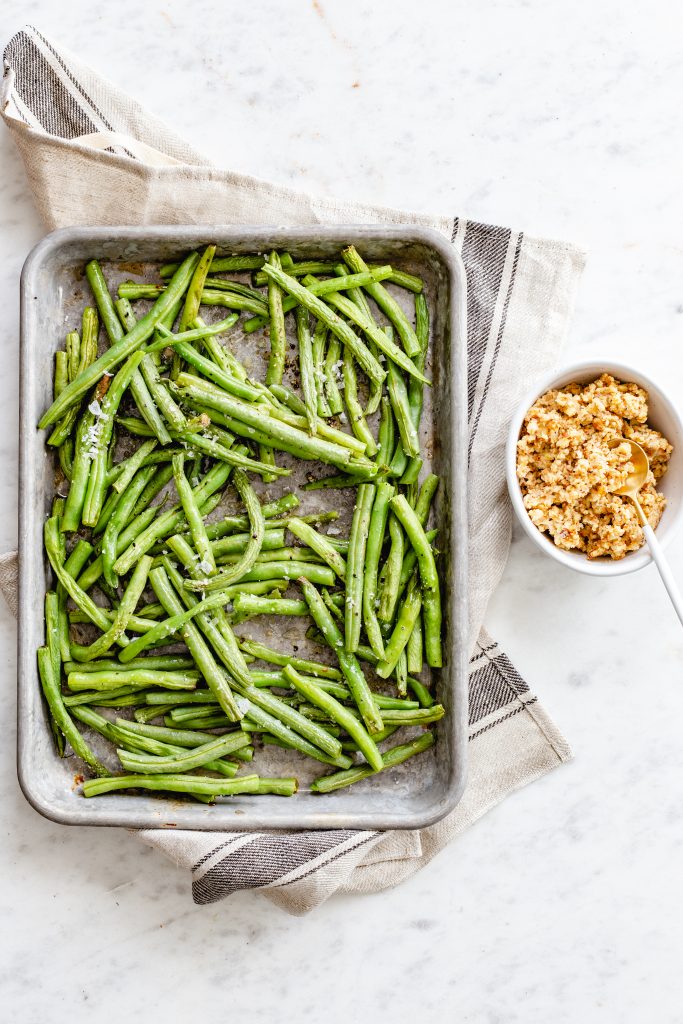 0