Raw food doesn't have the best reputation–if it's not a basic salad, you might assume raw food requires a lot of crazy equipment, uncommon ingredients, and fussy preparation. And some of it does, but you can also reap the benefits of raw food recipes without all the mishegas. Which is kind of the idea behind Rachel Carr's new cookbook, Modern Raw.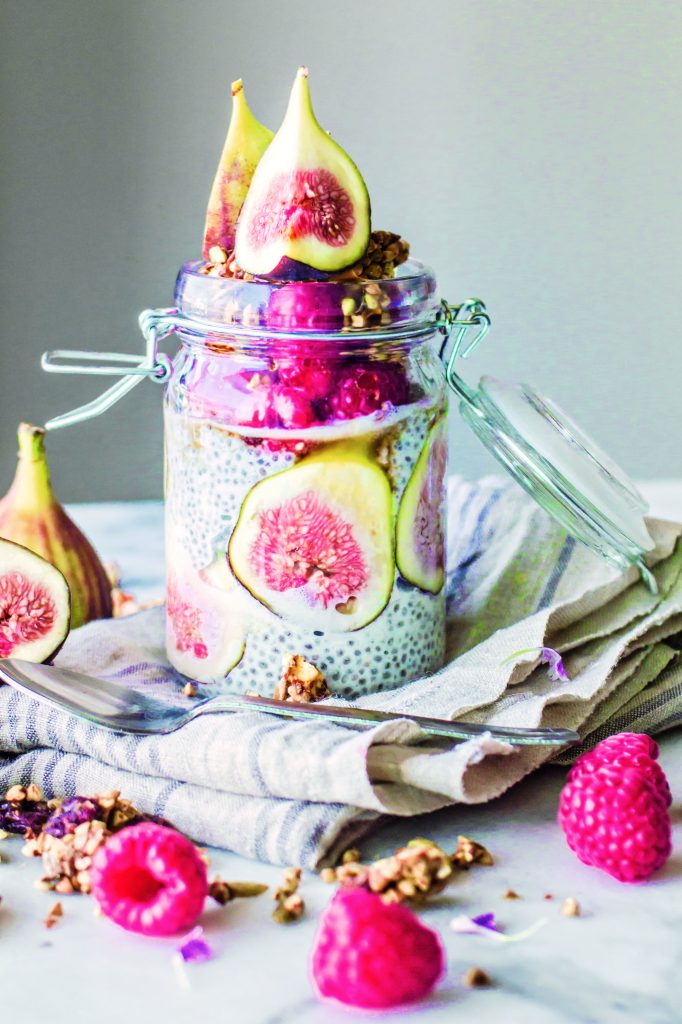 This Vanilla Chia Pudding couldn't be easier to make–although figs and raspberries are used here, you can switch things up with any fruit that's in season. (Mango, perhaps?) And let's be real, whenever pudding is on the menu for breakfast, I'm totally on board. Chia seeds are loaded with fiber to help fill you up and they're also a great source of both protein and omega-3 fatty acids, making them a fabulous way to start your day.
Like this pudding, the recipes in Modern Raw are healthy and vibrant; fresh and unfussy. It's raw cooking for those of us who don't have all day to prepare a meal. While you will need a dehydrator for some of the recipes, most are either unheated at all or even cooked when needed, like in recipes for lentil soup and vegan mac and cheese.
As with any raw cookbook, the best is always saved for last–the desserts! If you haven't indulged in raw desserts before, you're missing out. They're rich, decadent, and also packed with nutrients. The Lemon-Lavender Blueberry Cheesecake is on my to-make list for the spring, as is the Cherry-Chocolate Ganache Tart.
Purchase Modern Raw: Healthy Raw Vegan Meals for a Balanced Life on Amazon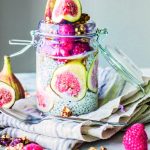 Vanilla Chia Pudding with Fig and Raspberry
Reprinted with permission from Modern Raw by Rachel Carr, Page Street Publishing Co. 2019. Photo credit: Rachel Carr.
Ingredients
1

cup

236 ml unsweetened Cashew Milk (page 18) or other nut milk

¼

cup

30 g chia seeds

1

tbsp

15 ml agave nectar or maple syrup (optional)

¼

tsp

vanilla extract

Pinch

of salt

2 to 3

fresh figs

sliced, for garnish

½

cup

61 g raspberries, for garnish

¼

cup

30 g raw granola, for garnish
Instructions
In a glass, combine the cashew milk and chia seeds and stir. Add the agave (if using), vanilla and salt and stir again. Taste and adjust the seasoning, if desired. Allow the mixture to stand for 30 minutes to thicken. Refrigerate for 1 hour to chill, or overnight.

To serve, garnish with the sliced figs, raspberries and granola.
1