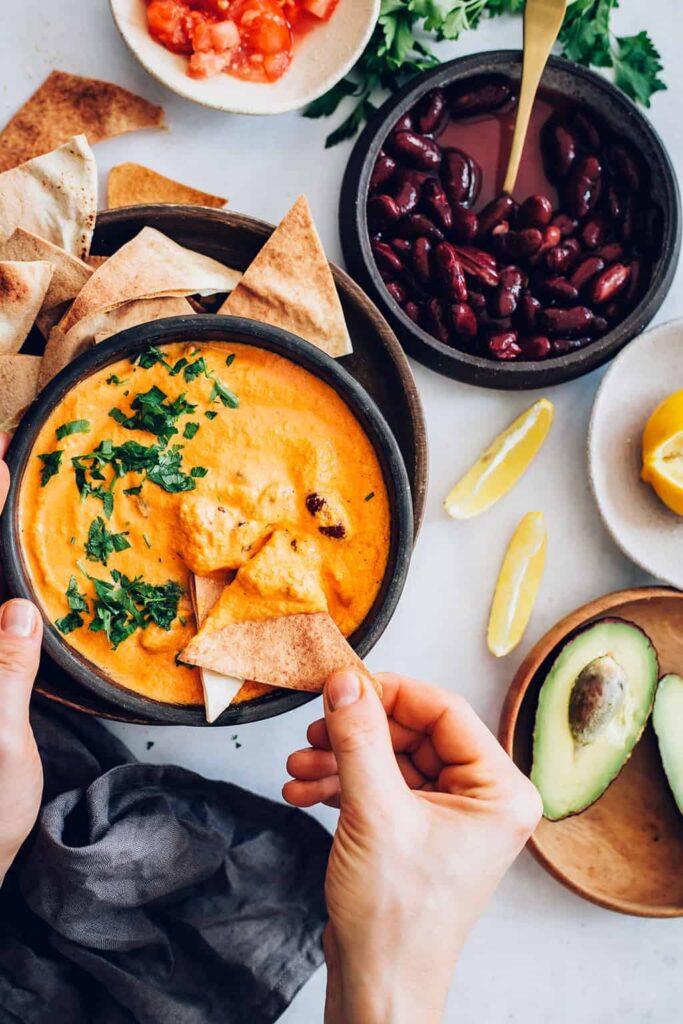 Recently I became a vegan. Sort of by accident. I've been dairy-free for years, ever since realizing that ice cream and I were not friends.
Then recently I decided to take a break from meat as well. Already about 80% vegetarian I took the rest of the chicken and beef out of my diet. I haven't lost weight (because that never happens) but I've never felt better and my digestion has definitely improved.
So the #MeatlessMonday challenge came at a perfect time. How to make a delicious meat- and dairy-free version of my favorite tailgate recipe? (Hint: it's nachos.)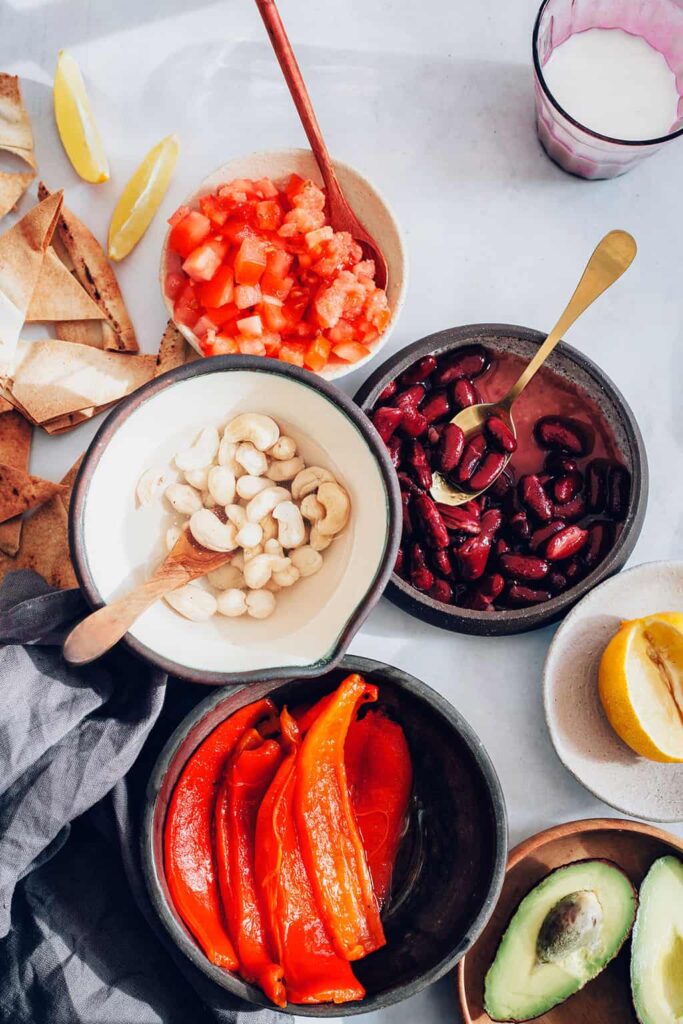 I'm not much of a tailgater but social occasions that revolve around food are definitely my thing. And not one person could tell that my faux Rotel was dairy free. So what if I'm the last person to discover the cashew cream awesomeness?
5-Ingredient Vegan Cheese Dip
My 'cheese sauce' has just 3 ingredients: cashews, cashew milk and roasted red peppers. The roasted red peppers add cheese color without impacting the taste very much.

After soaking the cashews for at least an hour blend them with the milk and roasted peppers. My blender wasn't quite up to making a super smooth puree but it still tasted cheese-worthy. Mix the sauce with a can of rinsed and drained black beans and some salsa and the dip is good to go.
Even if my favorite football team (the Tennessee Titans) never wins a game this year I'll do an end zone-worthy happy dance over my vegan cheese dip. Yep, it's time to throw down a bag of chips!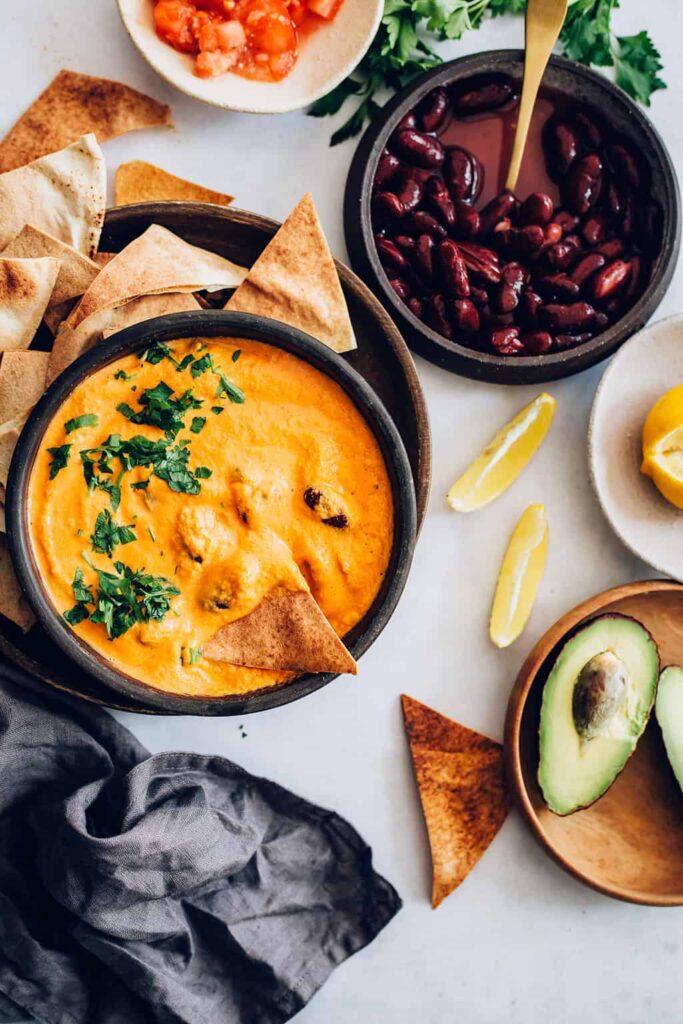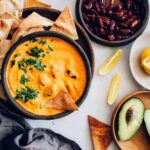 Cashew Cheese Sauce
A vegan version of your favorite Mexican cheese dip made with a 3-ingredient cashew cheese sauce.
Prep Time
1
hour
5
minutes
Total Time
1
hour
10
minutes
Ingredients
1/2

cup

cashews

soaked for at least an hour

1

cup

Cashew milk

Roughly 1/4 cup roasted red peppers

1

can black beans

rinsed and drains

1

can medium salsa
Instructions
Combine cashews, milk and roasted red peppers in the blender. Puree until smooth, at least 3 minutes.

Combine beans and salsa in a saucepan and warm on low heat.

Add cheese sauce and stir together.
Recipe Notes
Store leftovers in the refrigerator up to 3 days.
Photos by Ana Stanciu
0