Protein, protein everywhere. It's true, protein is involved virtually every single cell and process in our body. From rebuilding tissue and muscle, hormone production, immune health, enzymes, digestive health, providing a source of energy, and providing cell structure to the growth of our hair, skin, and nails, protein is key.

But what about those following a plant-based diet? Everyone always wants to know how vegetarians are getting their protein, and old-school nutrition theory was that we had to get serious about combining proteins in order to be healthy on a vegan or plant-based diet. We now know that our bodies are smarter than that.
Here's the deal with combining proteins: a protein that contains all nine essential amino acids is referred to as a complete protein, or sometimes as a high-quality protein. If a protein is very low in one or more essential amino acid, it's referred to as an incomplete protein. Most (but not all) plant-based proteins are incomplete. To form a complete protein, it's necessary to combine foods that can make up the missing essential amino acids. These are called complementary proteins.
When we consume protein, it gets broken down into individual amino acids in the gastro-intestinal tract and stored in an amino acid 'pool'. Amino acids are later taken from the pool and put back together as new proteins. The entire amino acid pool gets exchanged three to four times per day. So long as there's a constant supply of amino acids entering the pool (some from the diet, some from protein biosynthesis), we're all good.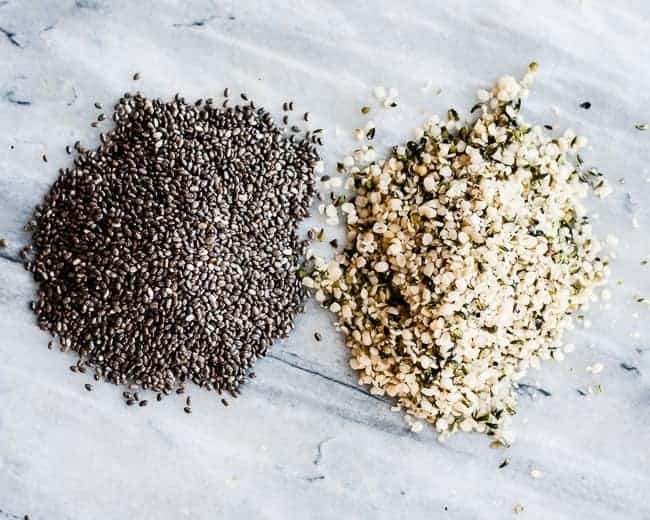 Our daily protein requirements are calculated based on body weight. The standard formula is 0.8g protein per kg body weight. For example, if a person weighed 150lbs / 2.2 = 68kg x 0.8 = 54.5g protein per day.
If you're eating a strict vegan diet the recommendation is to bump up to 0.9g per kg body weight since some plant-based proteins aren't used by the body as efficiently as animal-based proteins are. That means the same 150lb person would require 61g protein per day on a strictly vegan diet.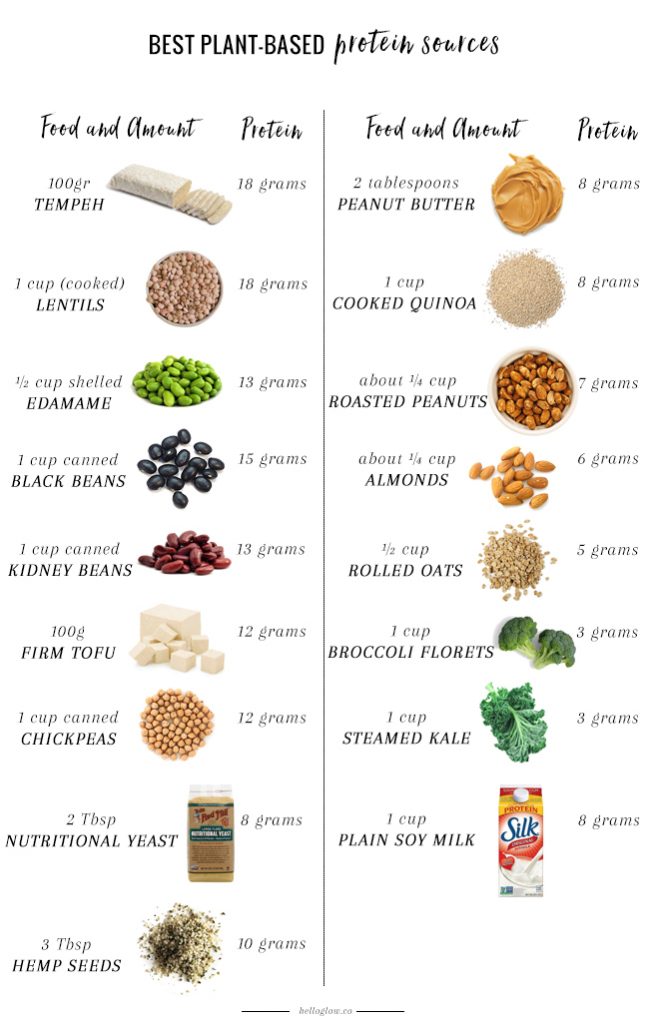 There are plenty of great (and delicious!) sources of plant-based protein. For example:
100g tempeh: 18 grams
1 cup cooked lentils: 18 grams
½ cup shelled edamame: 13 grams
1 cup canned black beans: 15 grams
1 cup canned kidney beans: 13 grams
100g firm tofu: 12 grams
1 cup canned chickpeas: 12 grams
3 tablespoons hemp seeds: 10 grams
2 tablespoons peanut butter: 8 grams
1 cup plain soymilk: 8 grams
1 cup cooked quinoa: 8 grams
2 tablespoons nutritional yeast: 8 grams
30g (about ¼ cup) dry roasted peanuts: 7 grams
30g (about ¼ cup) almonds: 6 grams
½ cup rolled oats: 5 grams
1 cup broccoli florets: 3 grams
1 cup steamed kale: 3 grams
22