For some reason, people seem to think that being vegetarian or vegan means spending a lot on food. But meat is expensive! Taking it out of your meals frees up money. If you replace the meat with pricey meat substitutes and vegan cheeses, sure, you'll spend a lot, but there's no need to do that!
Focus on seasonal produce (or even better: sign up for a CSA box!), affordable staples like beans, things you already have on hand, and make meals that give you more bang for your buck with lots of leftovers.
Here are some inexpensive vegetarian dinners to add to your meal plan.
Polenta belongs in your pantry if it's not there already. A single bag will make many meals; just add some in-season vegetables and you've got a simple, satisfying dinner.
Creamy Herbed Polenta Bowls from Hello Veggie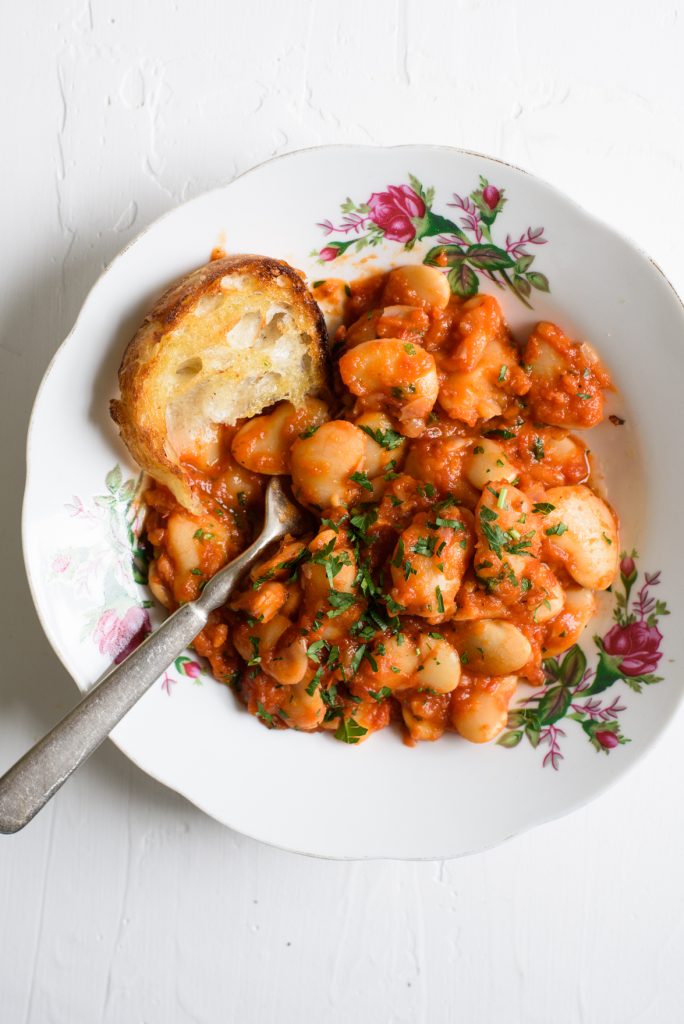 A bag of dried lima beans (!) is the star of this filling rustic dish. It makes 8 servings, so you can count on getting at least 2 dinners out of it.
Braised Beans with Tomato Sauce and Oregano from The New Baguette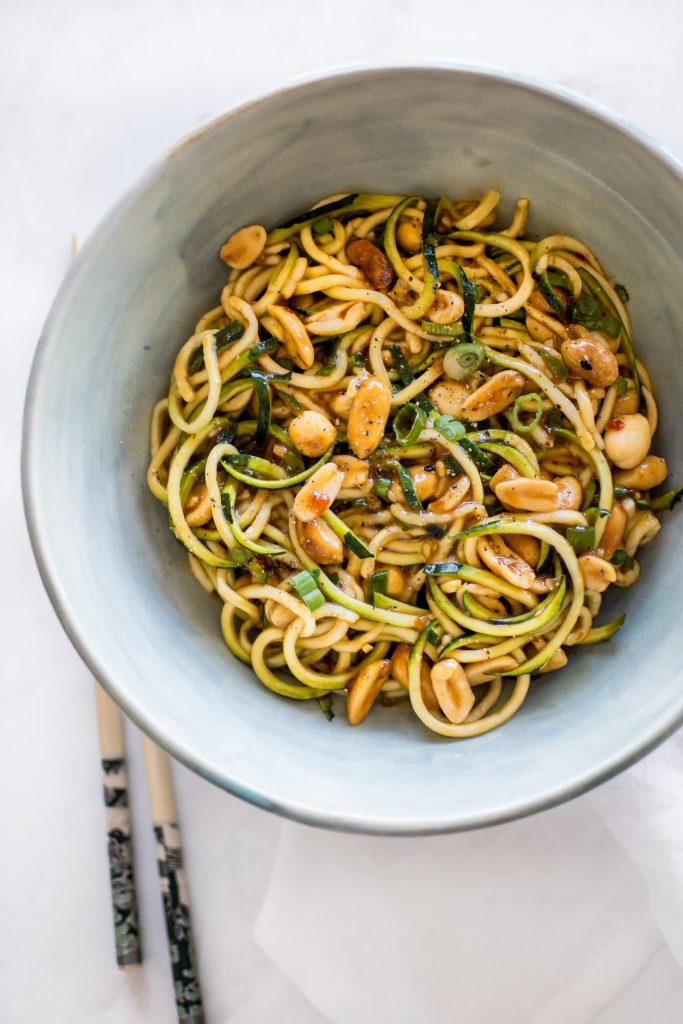 Save money by spiralizing your own zucchini at home. You probably have most of the remaining ingredients in the pantry already!
15-Minute Kung Pao Zoodles from Salt & Lavender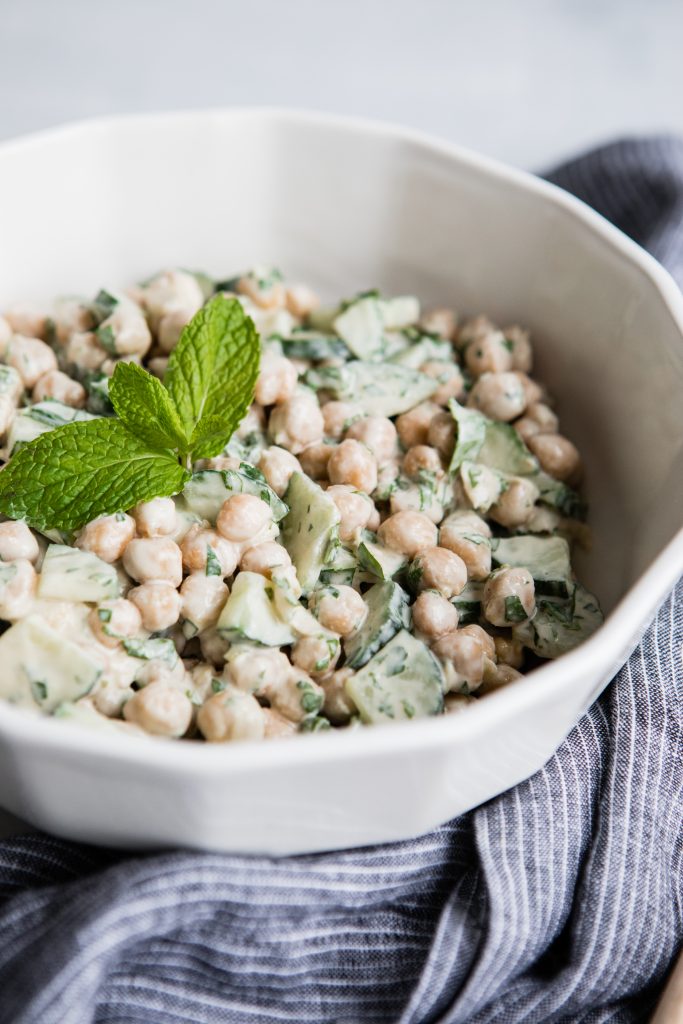 In about a month, they'll practically be giving away cucumbers at the farmers market. Add some fresh herbs (grow them yourself to save money!), chickpeas, and tahini and you've got this multi-tasking salad.
Tahini Chickpea Cucumber Salad from Hello Veggie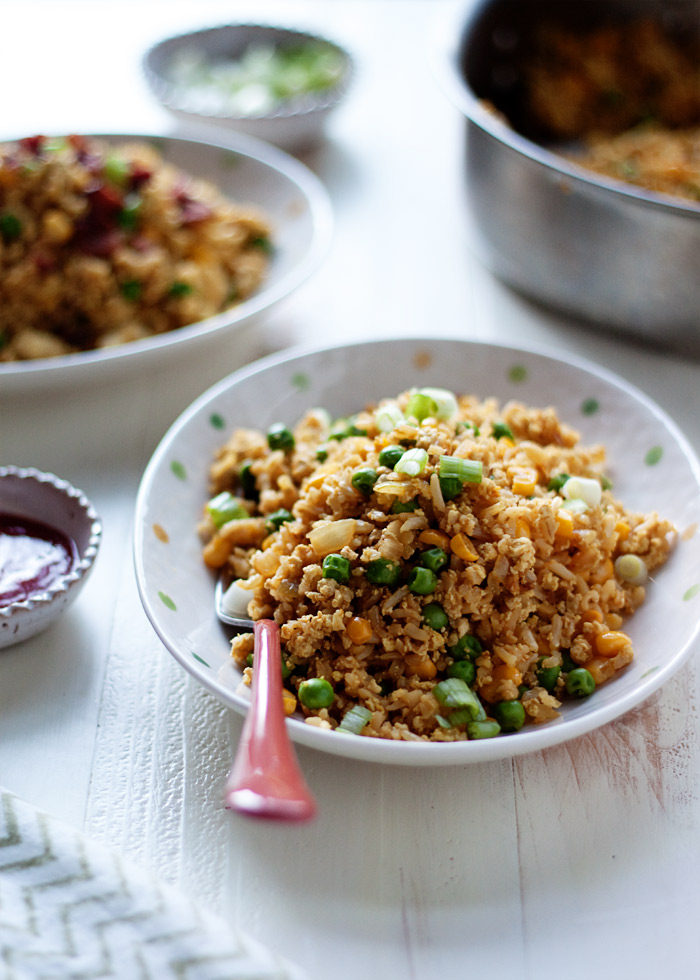 Beans are a kitchen staple when it comes to inexpensive vegetarian dinners, but we can't forget rice! Add some protein in the form of tofu and frozen vegetables to make it a meal.
12-Minute Scrambled Tofu Fried Rice from Kitchen Treaty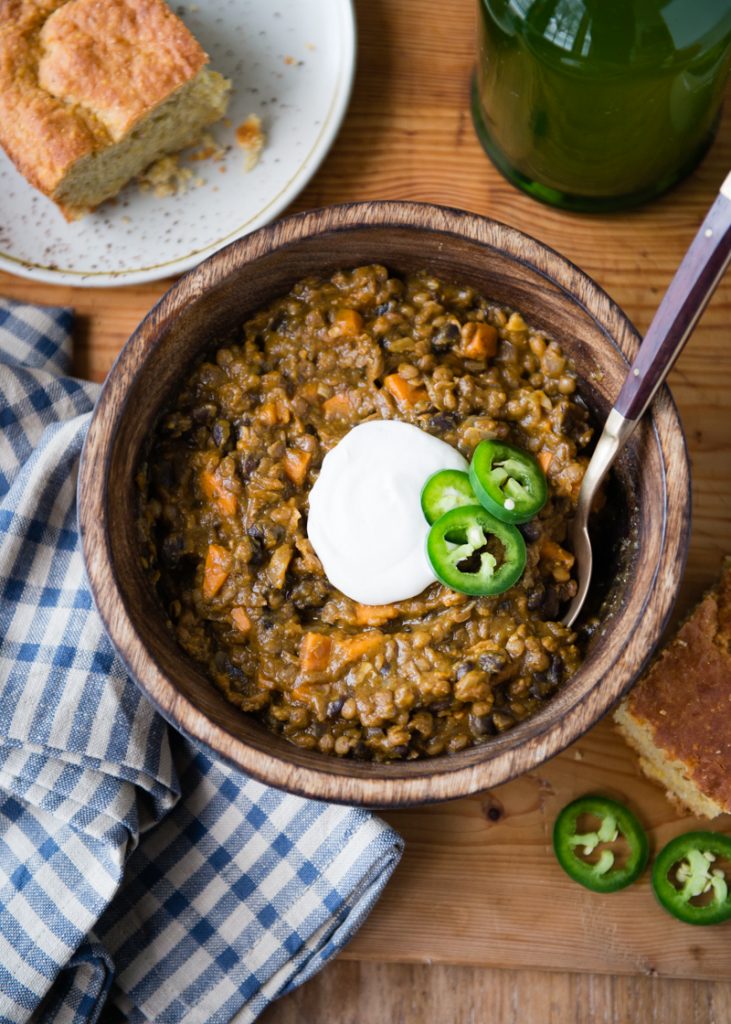 Chili is one of my favorite inexpensive dinners because it usually makes a lot and leftovers typically freeze well. Save on the cost by cooking dried beans instead of using canned.
Vegan Pumpkin Black Bean and Lentil Chili from Cafe Johnson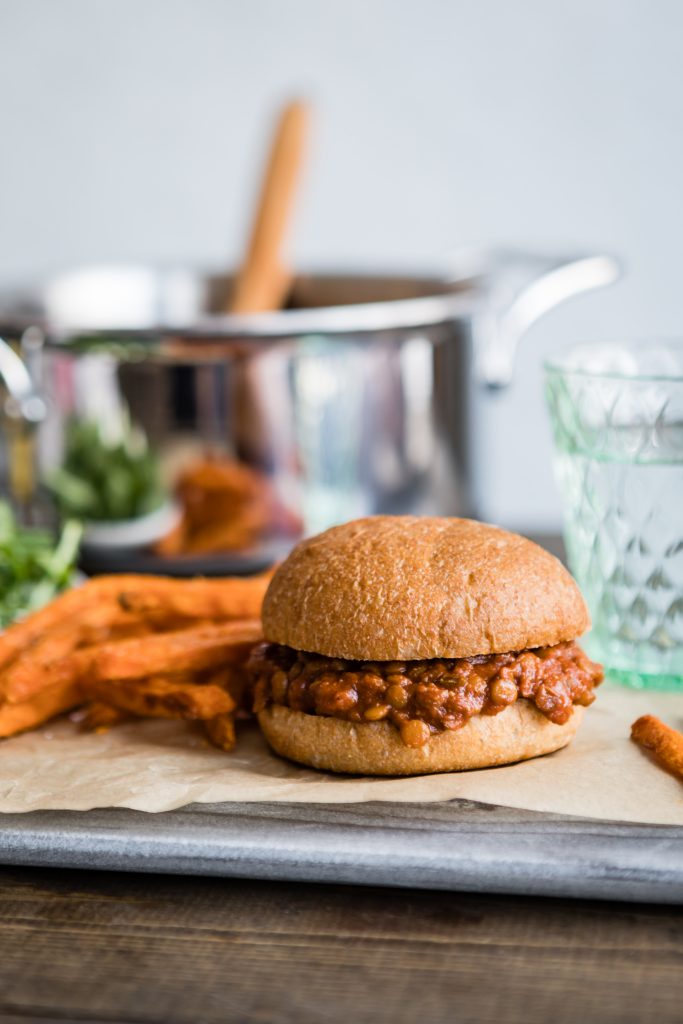 You can get two meals out of this recipe by serving the leftovers over baked potatoes. And lentils are super affordable!
Lentil Sloppy Joes from Hello Veggie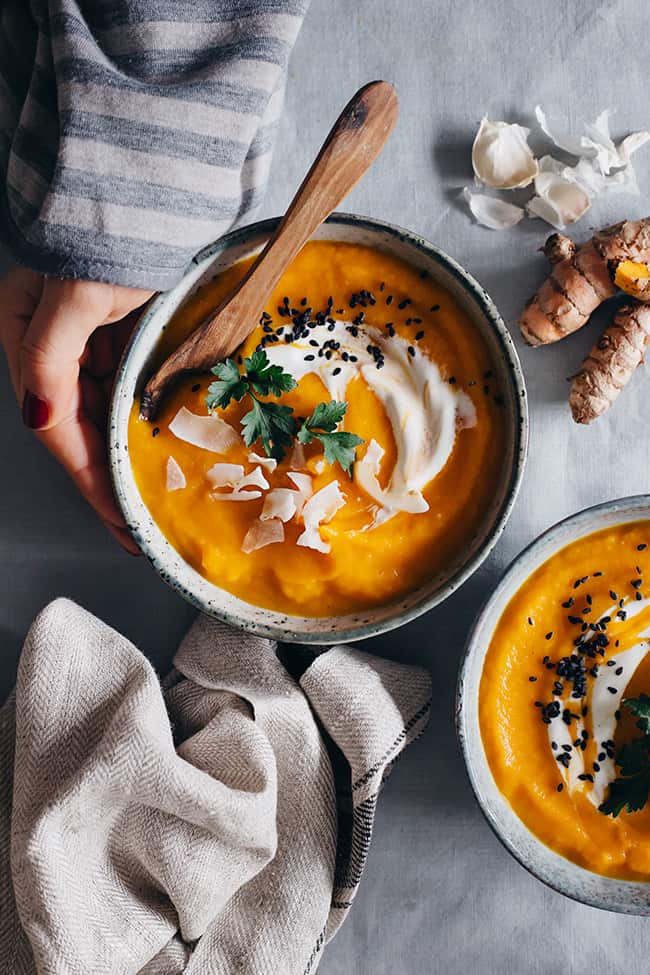 Humble (and cheap!) carrots are the centerpiece of this creamy anti-inflammatory soup.
Healing Carrot Soup with Turmeric and Ginger from Hello Glow
19