In theory, I love a printable meal plan and shopping list. But in practice? Well, even though I love cooking, it's rare that I actually cook recipes every day of the week. Usually it's a combination of recipes, throw-together meals, and leftovers. I think we can all relate to that, right?
With that in mind, I've put together this 5-day no-fuss vegetarian meal plan. It relies heavily on pantry staples and fresh produce; the meals are totally doable for weeknights, and you end the week with two meals that don't even require recipes. Busy families rejoice!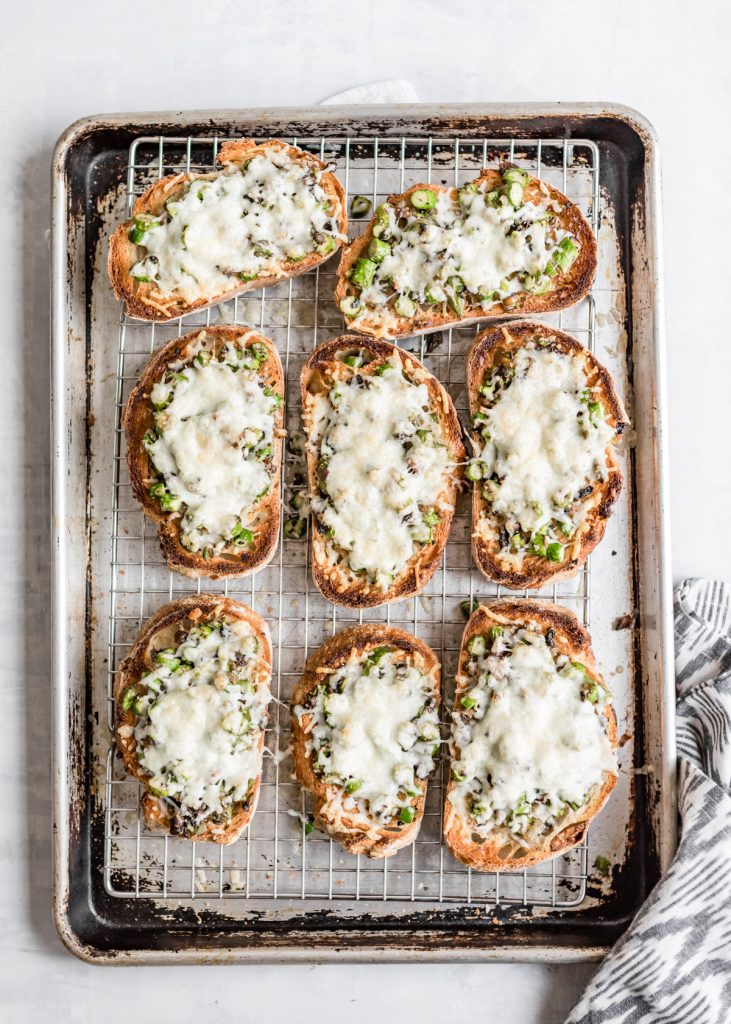 Assuming you're doing a Sunday grocery run, you'll want to eat the asparagus ASAP–and these tartines are a great recipe for a hectic Monday evening. Save a few asparagus spears for Tuesday's recipe.
We're putting that salad mix to good use! I love keeping a bag of greens on hand to round out meals–it's much easier than making a separate side dish. Quesadillas are always a crowd-pleaser, but adding lots of spring veggies makes them a little more virtuous.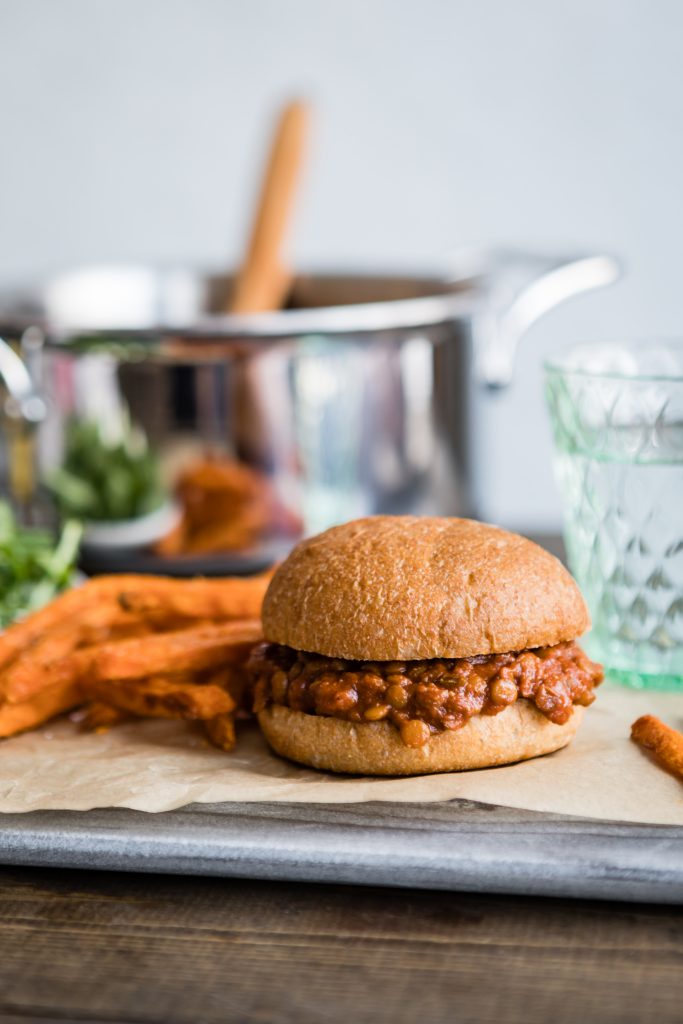 Okay, if you're over salad as a side at this point, feel free to add a bag of frozen fries or tots to the shopping list. This recipe makes enough lentils for 6 sandwiches, so save the leftovers for later in the week.
Thursday: Pasta with Roasted Broccoli and Italian Sausage
Grab your favorite pasta sauce, pasta, and vegetarian sausage for this throw-together dinner. To roast the broccoli, cut it into florets, toss it with a tablespoon or two of olive oil, salt and pepper on a sheet pan, and roast it at 425ºF for 15-20 minutes.
Friday: Baked Sweet Potatoes with Lentils
Leftover sloppy lentils make a fab topping for baked sweet potatoes. If you happen to have any leftover cheese or green onions, they're a tasty addition too.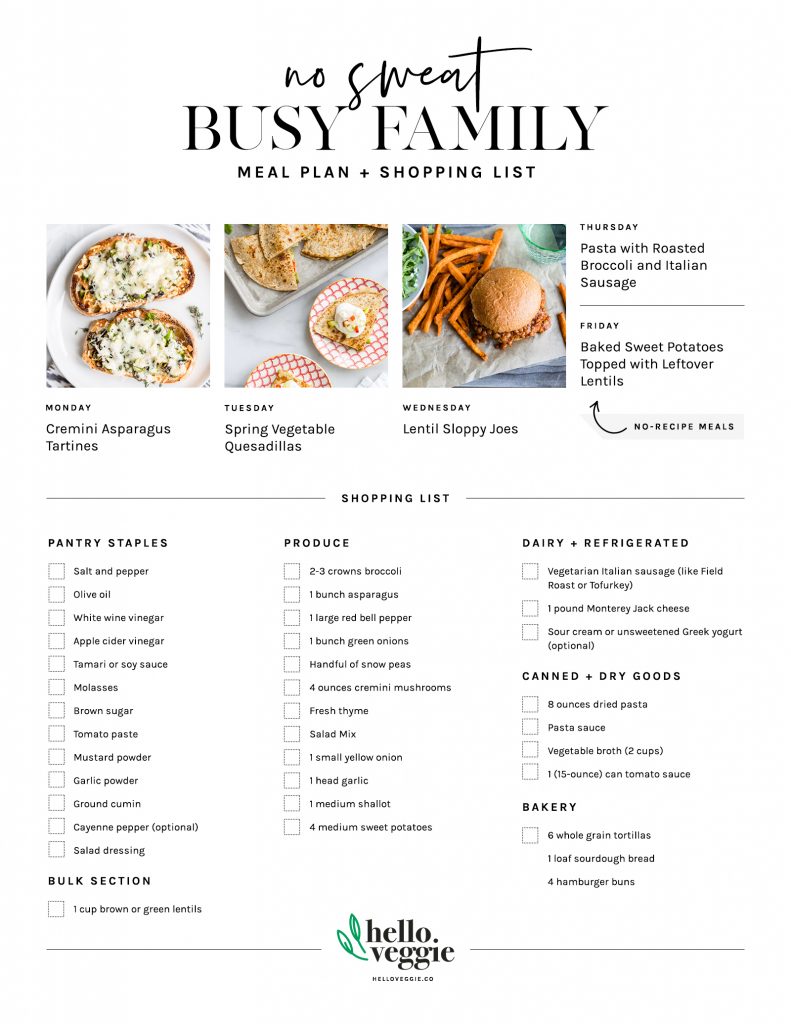 Click here to get a printable PDF with the meal plan and shopping list. To get the recipes, click on the links above.
37