With pumpkin everything everywhere you look, it's impossible to miss the fact that the ubiquitous winter squash is in season this month. But that's not the only cool weather crop that's harvested in October.
Cruciferous vegetables like Brussels spouts, broccoli and cauliflower are abundant now, as are a variety of greens: kale, collards, and chard, among them. And if you missed out on apples in September, you've still got some time at the beginning of the month to hit up your local orchard.
Here's what to look forward to this October.
(While this list is pretty generalized, what's in season can vary based on your exact locale. To find out what's in season in your neck-of-the-woods, I love this seasonal food guide.)
Brussels Sprouts
Raise your hand if you grew up thinking you hated Brussels sprouts, only to fall head over heels for them in adulthood. Yes, that describes many of us–maybe it was the fact that our moms boiled them into mush or maybe our palates were a bit more sensitive. Whatever! When buying Brussels sprouts, opt for the smaller ones, which are more flavorful, and avoid sprouts with yellowed leaves or spots. They're fantastic roasted with olive oil and a drizzle of maple syrup, or try one of these recipes.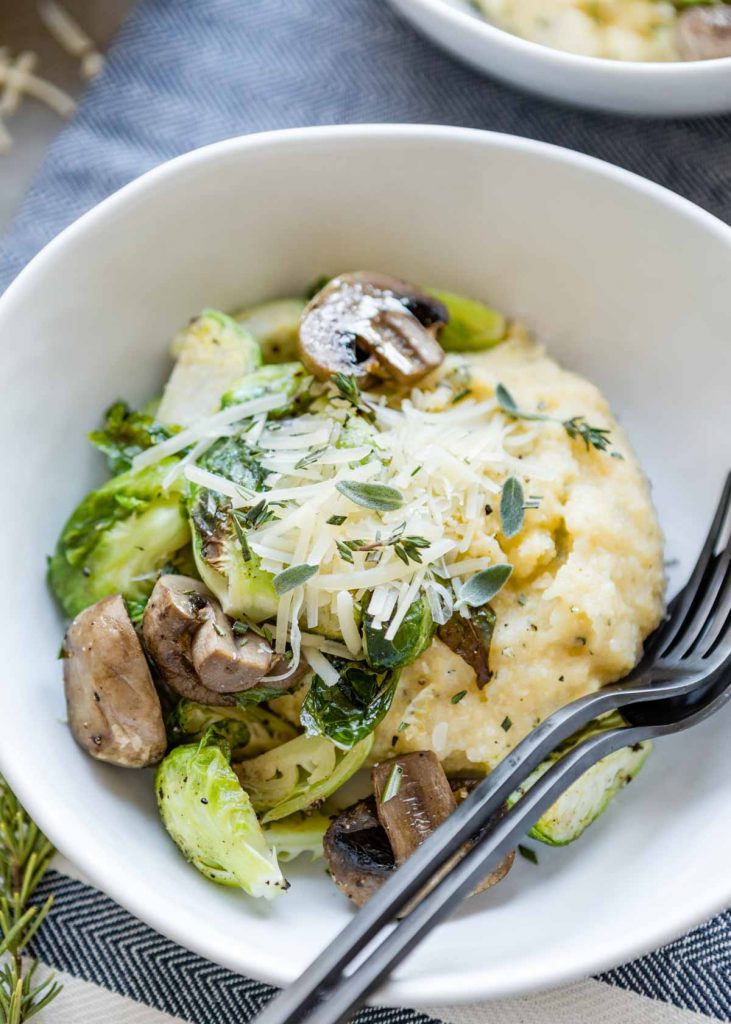 Try these recipes:
Creamy Herbed Polenta Bowls with Roasted Vegetables
Shaved Brussels Sprouts with Gorgonzola
Crispy Cacio e Pepe Brussels Sprouts
Pumpkin
If you've never made your own pumpkin puree before, it's worth giving it a try! Rather than picking the biggest pumpkin at the patch, look for pie or sugar pumpkins at your grocery store or farmers market–their flavor and texture are better for cooking with. Keep them in a cool, dry place and they'll last all season long.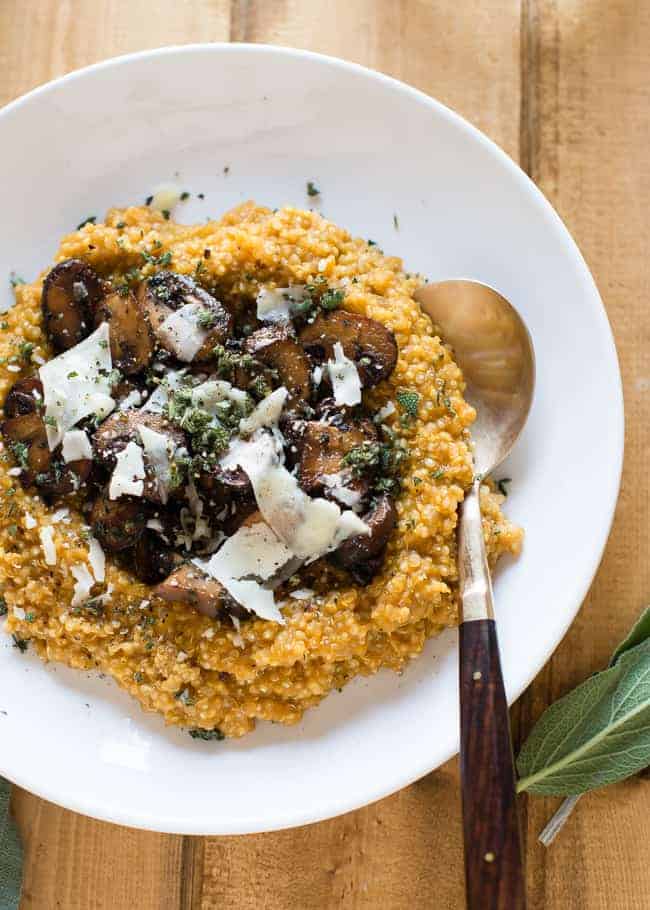 Try these recipes:
Creamy Pumpkin Quinoa Risotto
Super Seed Pumpkin Energy Balls
Dairy-Free Pumpkin Fettuccine Alfredo
Cauliflower
Cauliflower often ends up on my meal plans because it's one of the rare fresh vegetables that can be bought on a Saturday and last until the next weekend. Like Brussels sprouts, the best way to prepare cauliflower is to roast it in the oven, which gives it an almost nutty flavor. Always choose cauliflower that's firm, with tightly-packed florets; a few small brown spots are okay.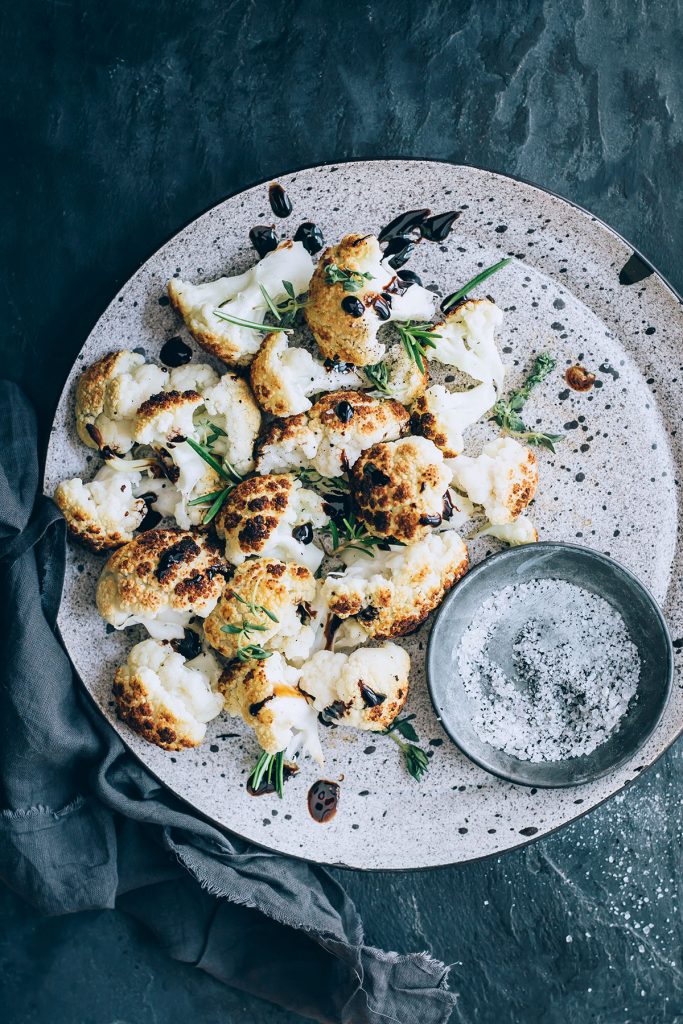 Try these recipes:
Blackened Balsamic Cauliflower
Cauliflower Baked Ziti
Cauliflower Rice Three Ways
Kale
Whether you're buying curly kale, red or Lacinato, seek out stems and leaves that are firm, not floppy, and that aren't yellowing or brown. If you eat a lot of kale, you might want to invest in a greens stripper; otherwise, a sharp chef's knife run down either side of the stem will take the leaves off in a snap. To use kale raw in salads, you can cut the bitterness a bit by massaging the leaves with olive oil.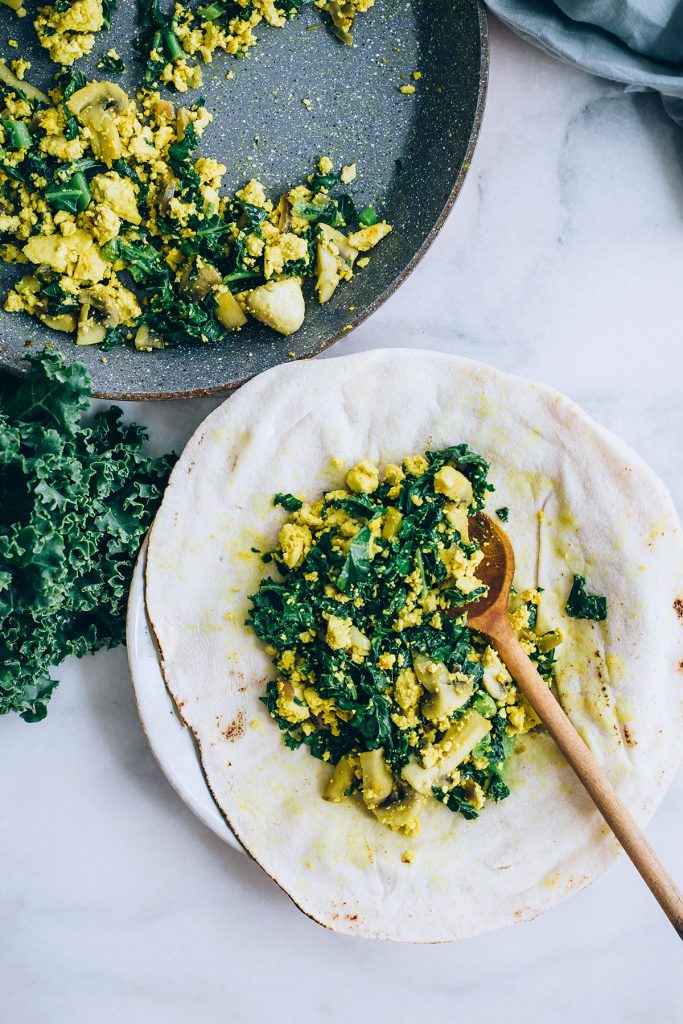 Try these recipes:
Tofu Scramble Wraps
Healing Miso Soup with Seaweed and Kale
Spaghetti Squash Alfredo with Crispy Kale Leaves
Winter Squash
Winter squash is the catch-all term for varieties of squash that are harvested when they reach full (or almost full) maturity, unlike summer squash which is picked when it's younger, with tender skin and seeds. Acorn, butternut, delicata, spaghetti and other winter squashes will last for a month or more in a cool, dry place–no need to refrigerate them!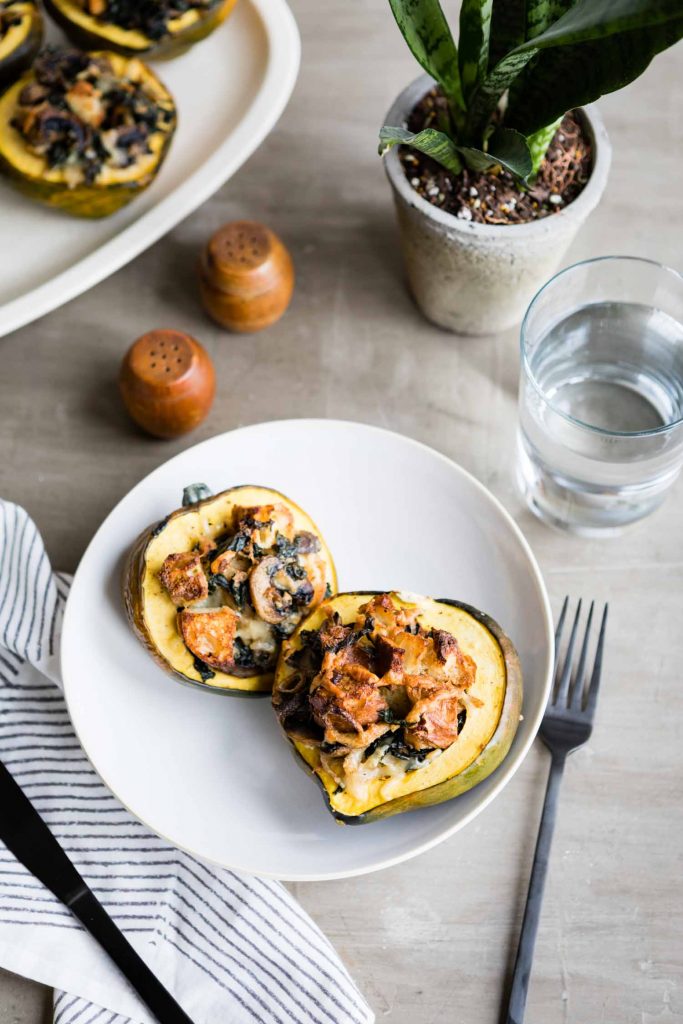 Try these recipes:
Stuffed Acorn Squash with Everything Good
Curried Butternut Red Lentil Soup
Sesame Peanut Spaghetti Squash
0