I love rich, creamy pasta dishes like fettuccine alfredo, but I never order them at restaurants because I know those massive bowls of noodles contain eleventy-billion calories and enough carbs to fuel me for several marathons. (If I ran marathons. Which I don't. But maybe if I started, I could eat more pasta?)
Instead, I make my creamy pasta at home, where I can control the ingredients and portion sizes. One of my favorite ways to tweak fettuccine alfredo is by making it with a cashew-based sauce instead of dairy. Yup, you can make fettuccine alfredo vegan, and it's every bit as good as the original.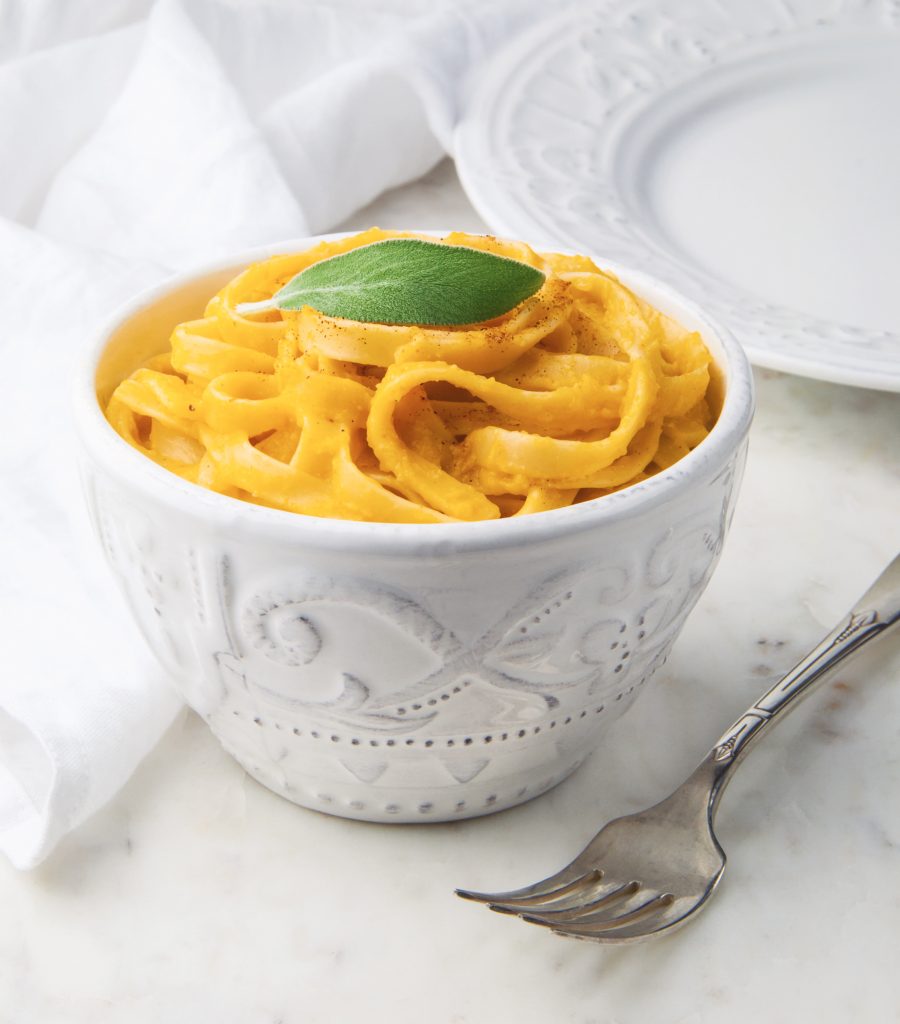 This particular dairy-free version of fettuccine alfredo is perfect for fall with the addition of pumpkin, sage, and a dash of nutmeg. It's from Alexandra Caspero Lenz's cookbook, Fresh Italian Cooking for the New Generation. If you're a fan of Italian food, but not the calories those heavy pasta dishes often pack in, you'll appreciate the 100 lightened up recipes in this cookbook–not only that, but they're all vegetarian and many, like this Pumpkin Fettuccine Alfredo, are vegan too.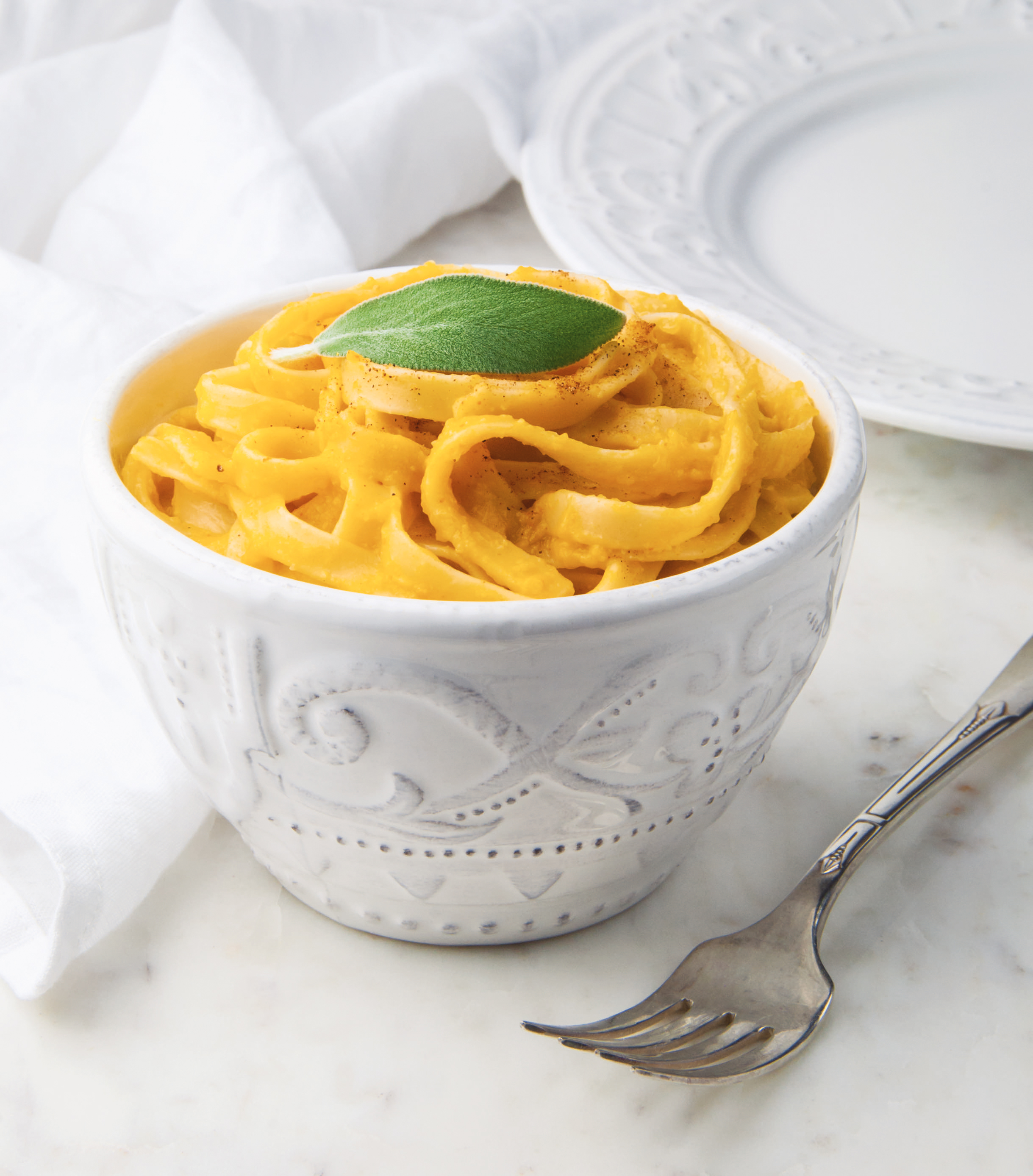 Pumpkin Fettuccine Alfredo
Ingredients
1

lb

455 g fettuccine pasta (preferably fresh, but dried will work)
Pumpkin Alfredo Sauce
1

cup

200 g raw cashews, soaked in water for at least 1 hour

2

tbsp

30 ml fresh lemon juice

1

cup

240 ml soy or other non-dairy milk

¾

tsp

salt

plus more to taste

¼

tsp

white pepper

plus more to taste (see note)

1

tsp

dried sage

⅛

tsp

nutmeg

freshly ground

½

cup

110 g canned pumpkin
Instructions
Bring a large pot of salted water to a boil. Add the fettuccine and cook until al dente. Drain, reserving 1 cup (237 ml) of the cooking water.

While the pasta is cooking, make the sauce. In a high-powered blender or food processor, combine the cashews, lemon juice, non-dairy milk, salt and pepper, and blend until very smooth. Depending on the strength of your blender, this could take anywhere from 1–3 minutes.

Add in the dried sage, freshly ground nutmeg and canned pumpkin. Blend for another minute, until combined, then season to taste with more salt and pepper, if needed. Just before serving, toss the sauce with the hot noodles. If sauce is too thick, thin with reserved pasta water.
0