If you're living alone or just happen to be eating alone, then you're probably spending a lot of time halving and quartering recipes more or less successfully. Truth be told, it doesn't always work. If there's leftovers, it's probably too much or just not enough. So the idea of a cookbook that's designed for one person might just be the perfect solution for your next (175) dinners. 175, because that's how many recipes for one this cookbook shares. Our favorite? This creamy mushroom wild rice.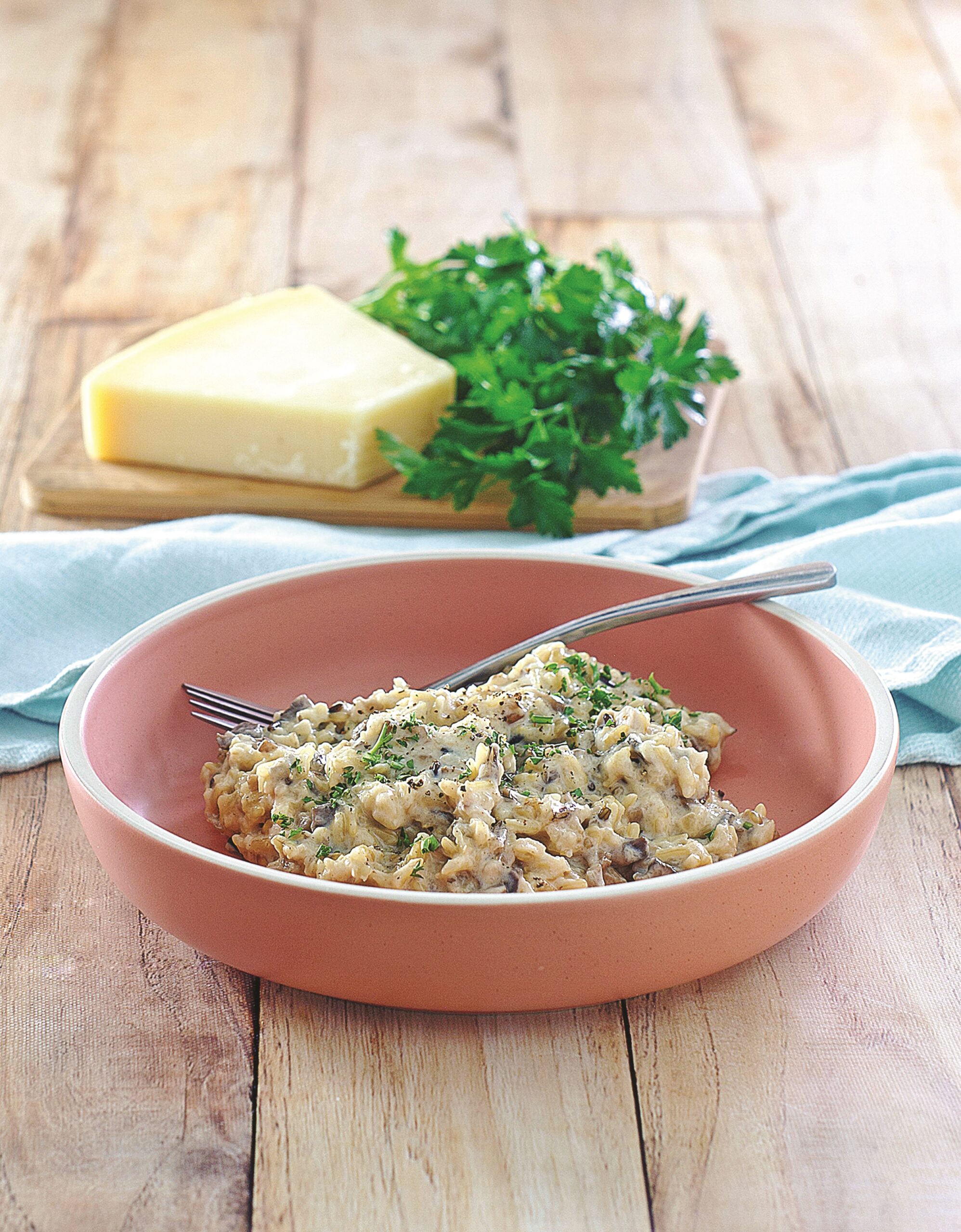 Wild Rice with Creamy Mushroom Sauce
We love wild rice for its high content of magnesium, zinc, Vitamin B6 and fiber and, like most vegetarians, we love mushrooms as a source of protein and flavor. And combining the two, while easy to do and not revolutionary, is so, so delicious. "You won't be able to stop taking bites of this incredibly cheesy and creamy wild rice. It's such a warm bowl of comfort that a single portion just might not be enough!" says cookbook author Lisa Childs.
Her new cookbook, The "I Love My Instant Pot" Cooking for One Recipe Book, is a solo cook's dream. The book comes with plenty of great ideas you can make in the Instant Pot and eat by yourself without having to deal with leftovers. Dinners, snacks, you name it! Grab the recipe for mushroom sauce wild rice below and consider buying her book on amazon or wherever you buy your books.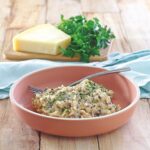 Instant Pot Wild Rice with Mushroom Sauce
Excerpted from The "I Love My Instant Pot®" Cooking for One Recipe Book by Lisa Childs. Copyright © 2021 by Simon & Schuster, Inc. Photographs by James Stefiuk. Used with permission of the publisher, Adams Media, an imprint of Simon & Schuster. All rights reserved.
Ingredients
1

tablespoon

butter

1/4

cup

finely diced mushrooms

2

teaspoons

dried onion flakes

1/8

tsp

salt

1/4

tsp

minced garlic

1/4

cup

uncooked wild rice blend

1/2

cup

broth

3

tablespoons

shredded Parmesan cheese

3

tablespoons

heavy cream
Instructions
On the Instant Pot®, press Sauté button and adjust to High. Add butter, mushrooms, onion flakes, salt, garlic, and rice. Sauté 3 minutes.

Add broth and deglaze the pot, scraping all the browned bits off the bottom of the pot. Press Cancel button to turn off the heat.

Close the lid; turn the knob to Sealing.

Press Manual or Pressure Cook button and adjust time to 25 minutes.

When the timer beeps, allow a full natural pressure release, about 25 minutes, then remove the lid.

Stir in Parmesan and cream. Ladle into a bowl and serve.
1