Instant Pot recipes tend to be pretty heavy on the meat. Where are all the vegetarian Instant Pot recipes?! We need fast dinners too!
Well, food bloggers to the rescue! Some of our favorite vegetarian and veg-friendly bloggers have come up with meatless Instant Pot recipes that go beyond a big batch of beans. From cheesy casseroles to quick curries, we've rounded up a week of vegetarian Instant Pot dinners that everyone will love.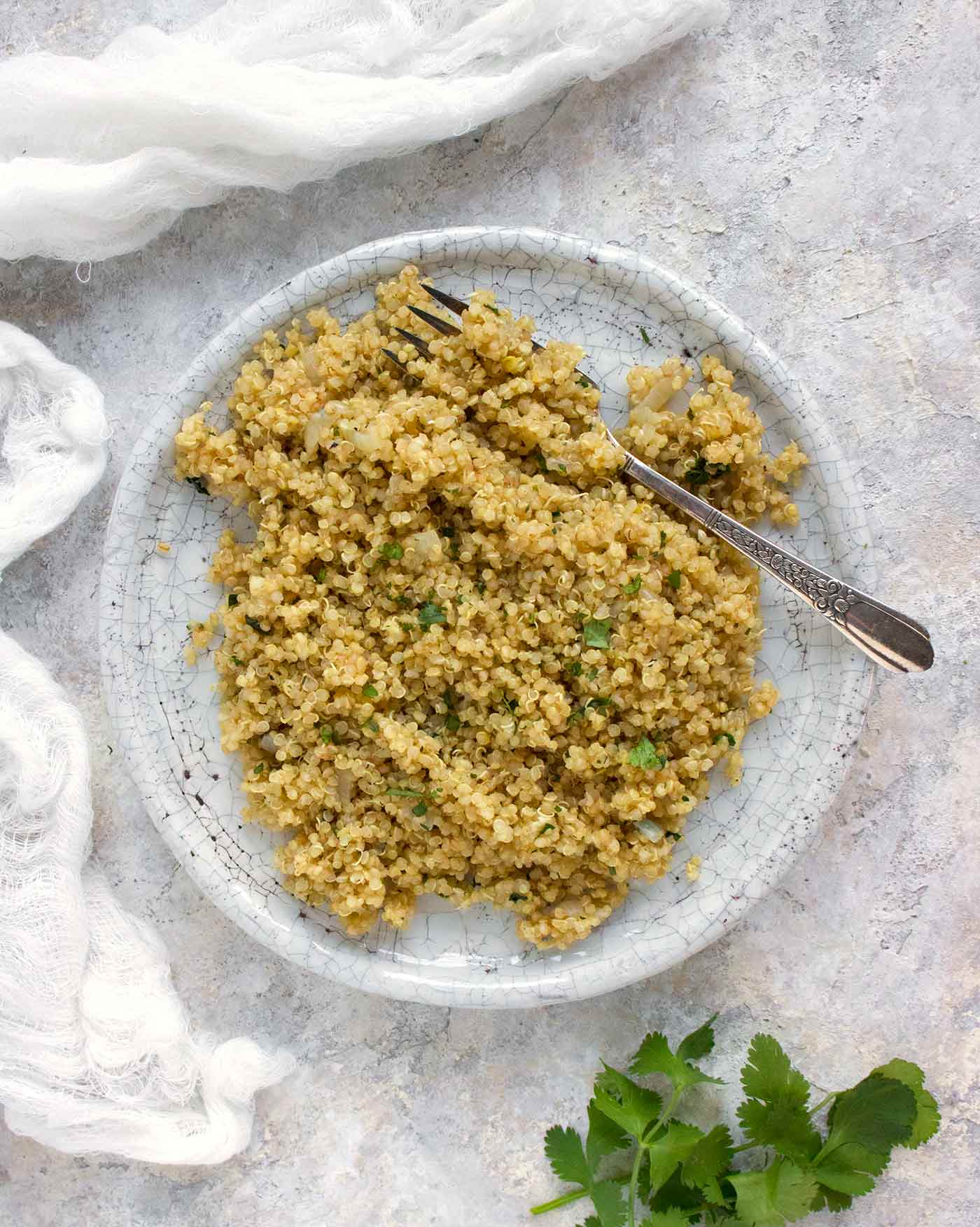 If your quinoa is always a disappointment when you make it on the stovetop, give it a try in your Instant Pot instead. This Asian-inspired version is perfect served alongside your favorite stir fry.
Instant Pot Lemongrass Quinoa from Crave Veggies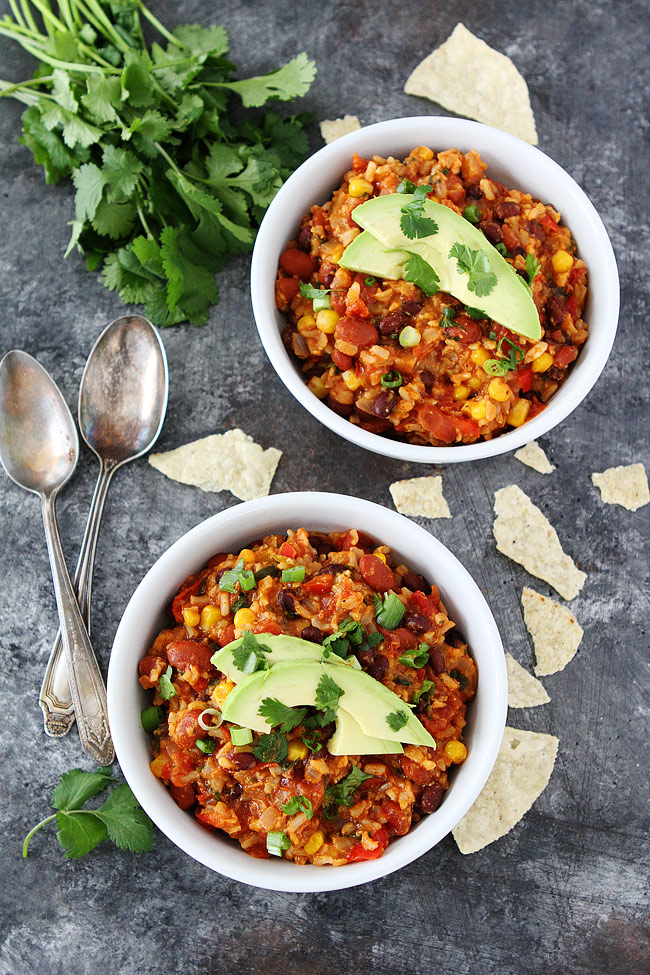 This cheesy, veggie-packed casserole is a total crowd-pleaser. Bonus: you can freeze the leftovers for later!
Instant Pot Mexican Rice Casserole from Two Peas and Their Pod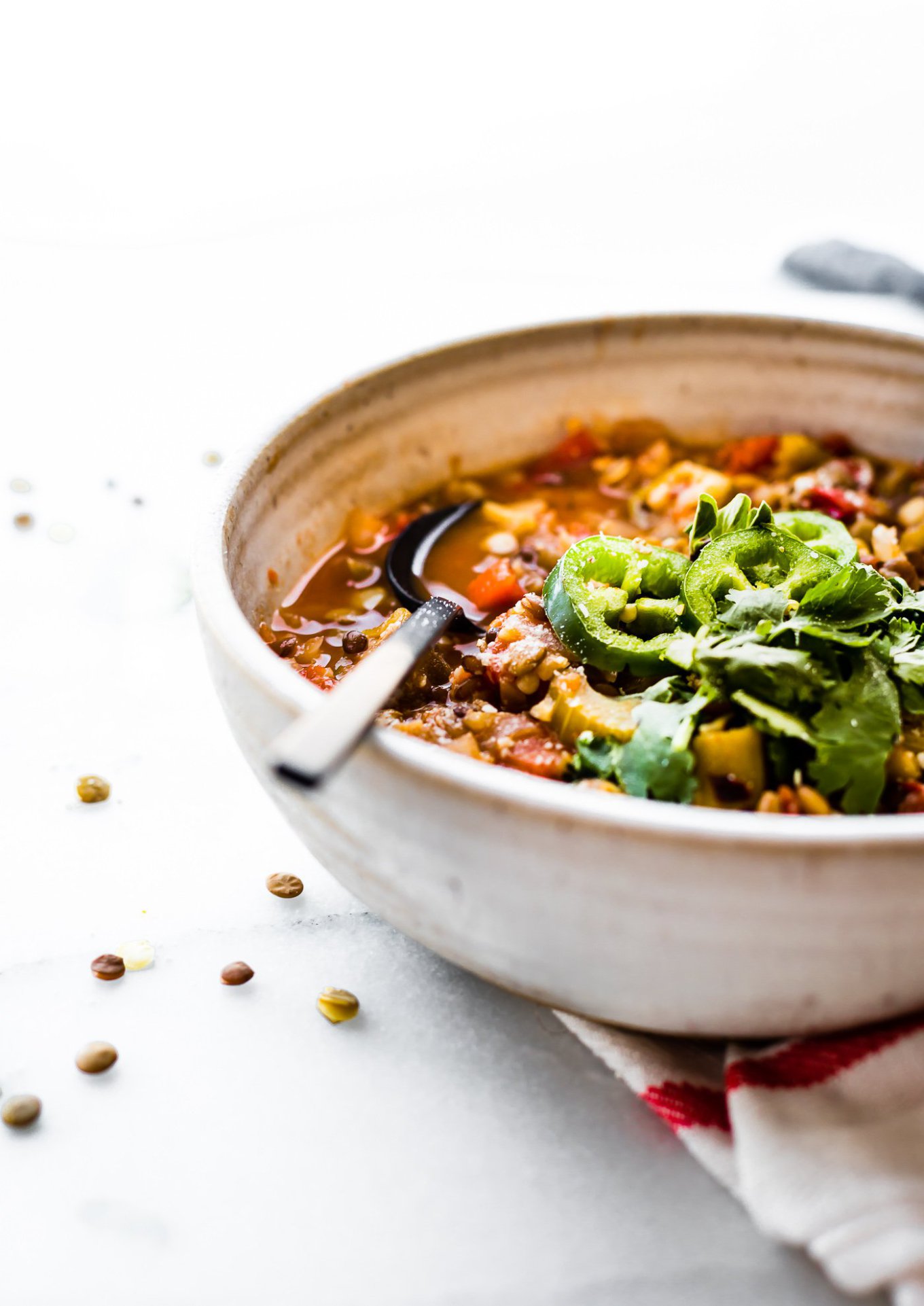 Hearty lentils replace the meat in this vegan take on gumbo–and it only needs 12 minutes to cook.
Snappy Instant Pot Lentil Gumbo from Cotter Crunch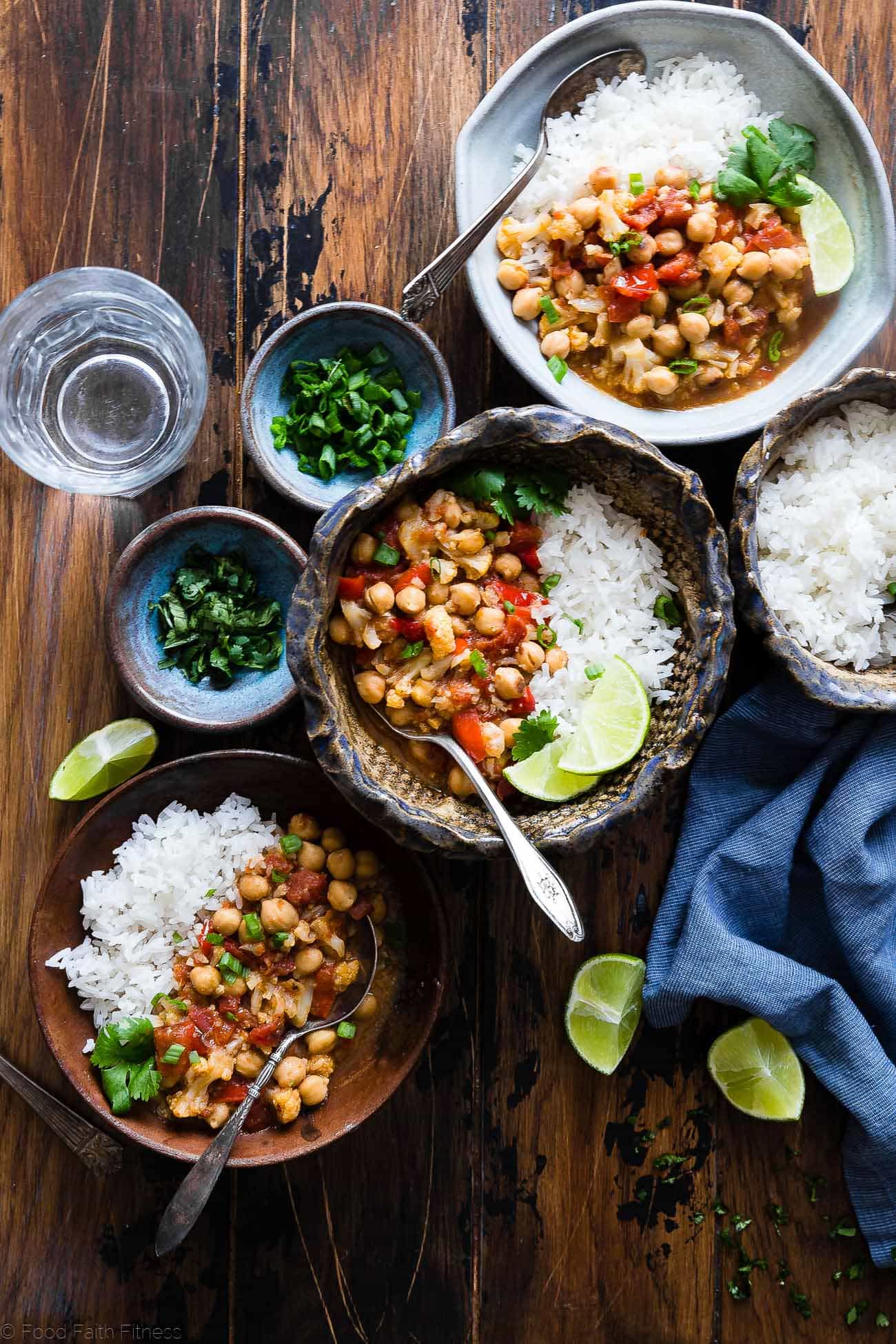 You can't go wrong with a big pot of chickpea curry for dinner, especially when it's this easy to make.
Easy Vegan Cauliflower Chickpea Curry from Food Faith Fitness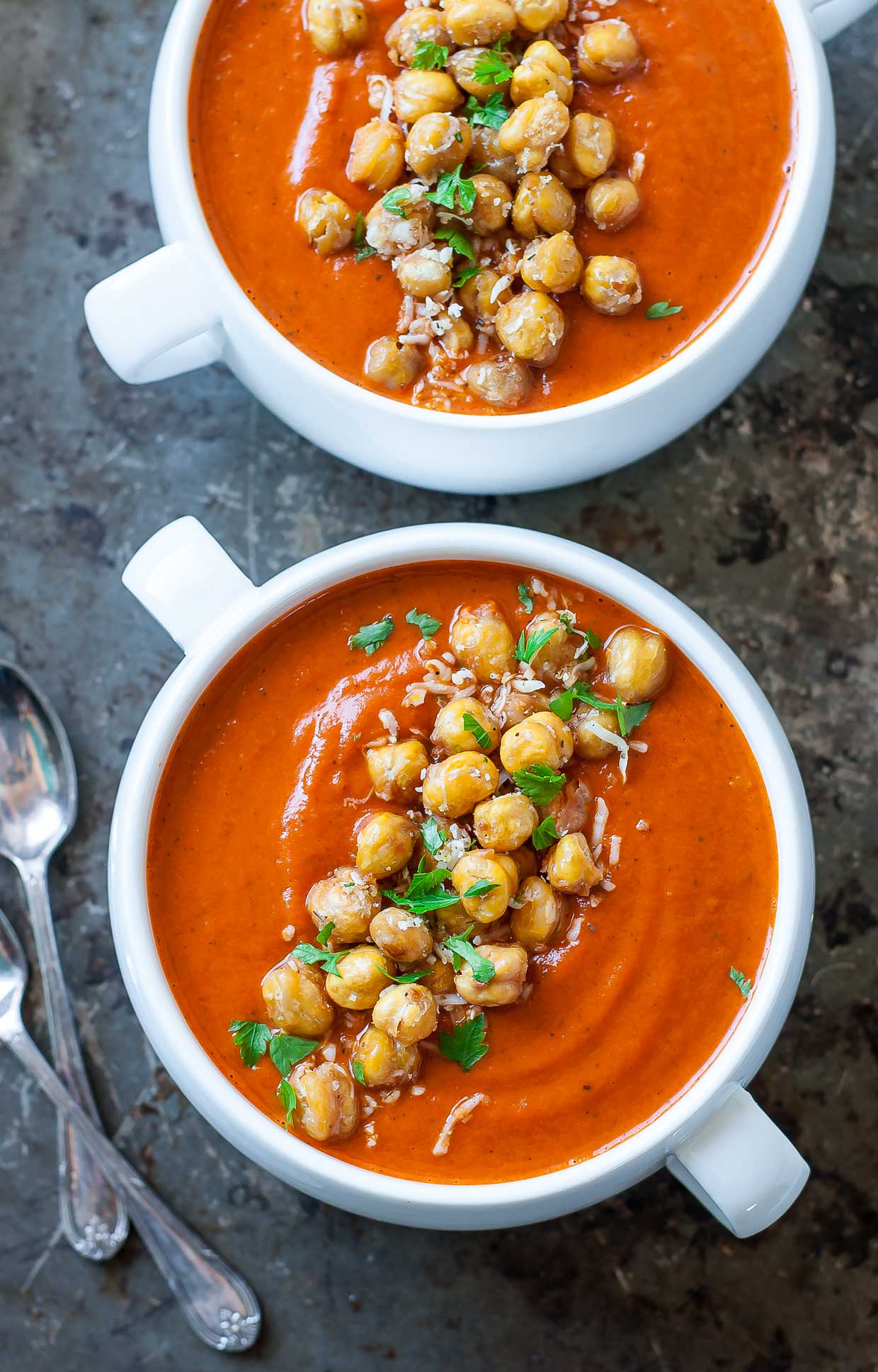 This is the kind of soup that makes you want to put on your warmest sweater, fuzziest socks, and cozy up with a big bowlful. Grilled cheese on the side? Not optional.
Instant Pot Creamy Tomato Soup with Crispy Parmesan Chickpeas from Peas and Crayons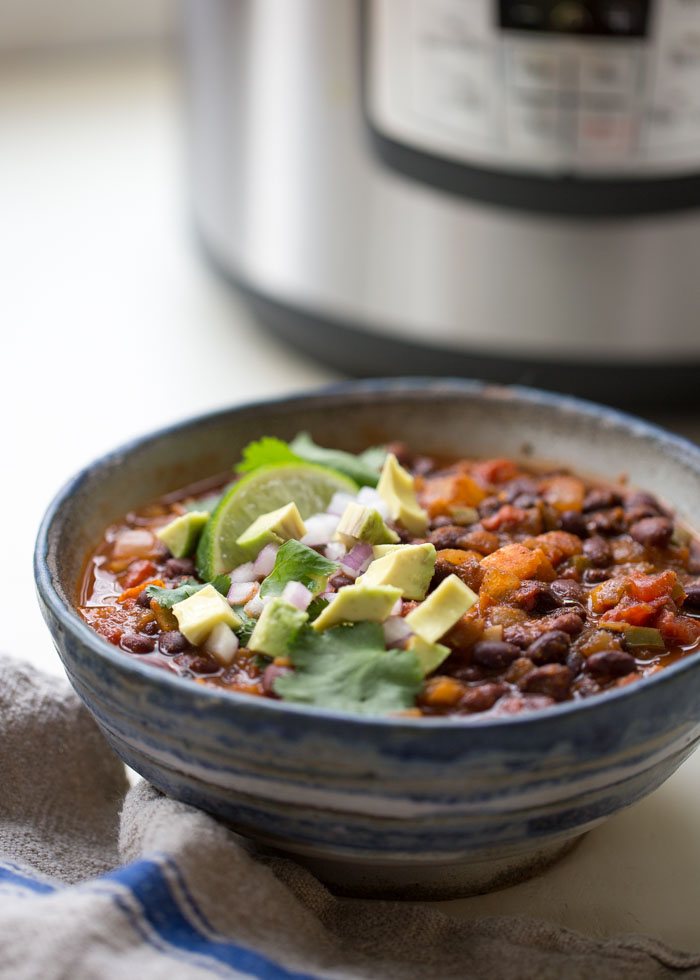 Ever notice that chili recipes tend to have ridiculously long ingredient lists? Not this one! Which makes it perfect for a weeknight dinner.
Simple Instant Pot Vegan Black Bean Chili from Kitchen Treaty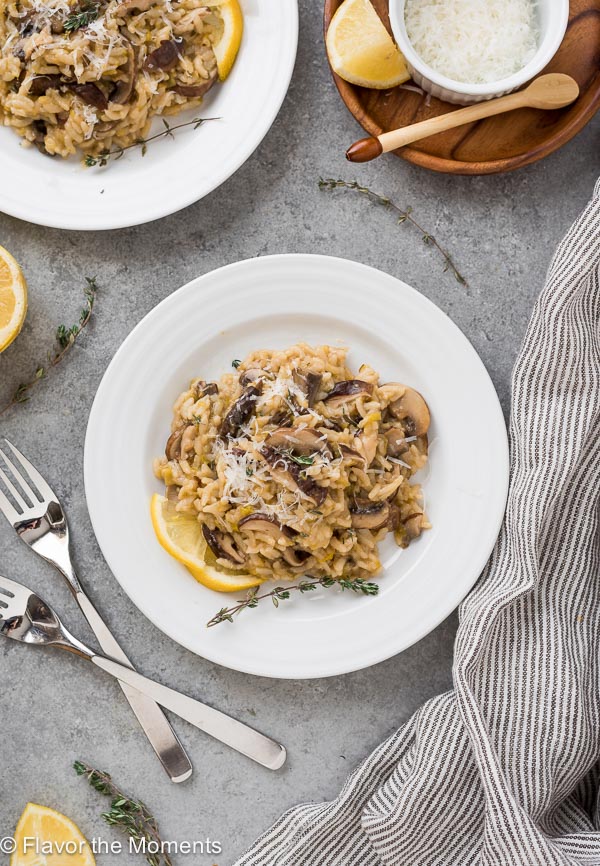 Risotto in an Instant Pot? No standing over the stove for 30 minutes with a ladle in one hand and a wooden spoon in the other? Total game-changer!
Instant Pot Wild Mushroom Leek Risotto from Flavor the Moments
17