Vegetarian pasta is definitely not just for vegetarians! A lot of authentic Italian recipes are actually meat-free, since the country is so rich in delicious fresh produce like tomatoes, eggplant and lemons. But this here is not about authenticity–it's about easy to make, crowd-pleasing recipes that you can add to your weekly rotation in a pinch. From elevated mac and cheese to veggie-packed salads, here are 8 vegetarian pasta recipes we can't get enough of.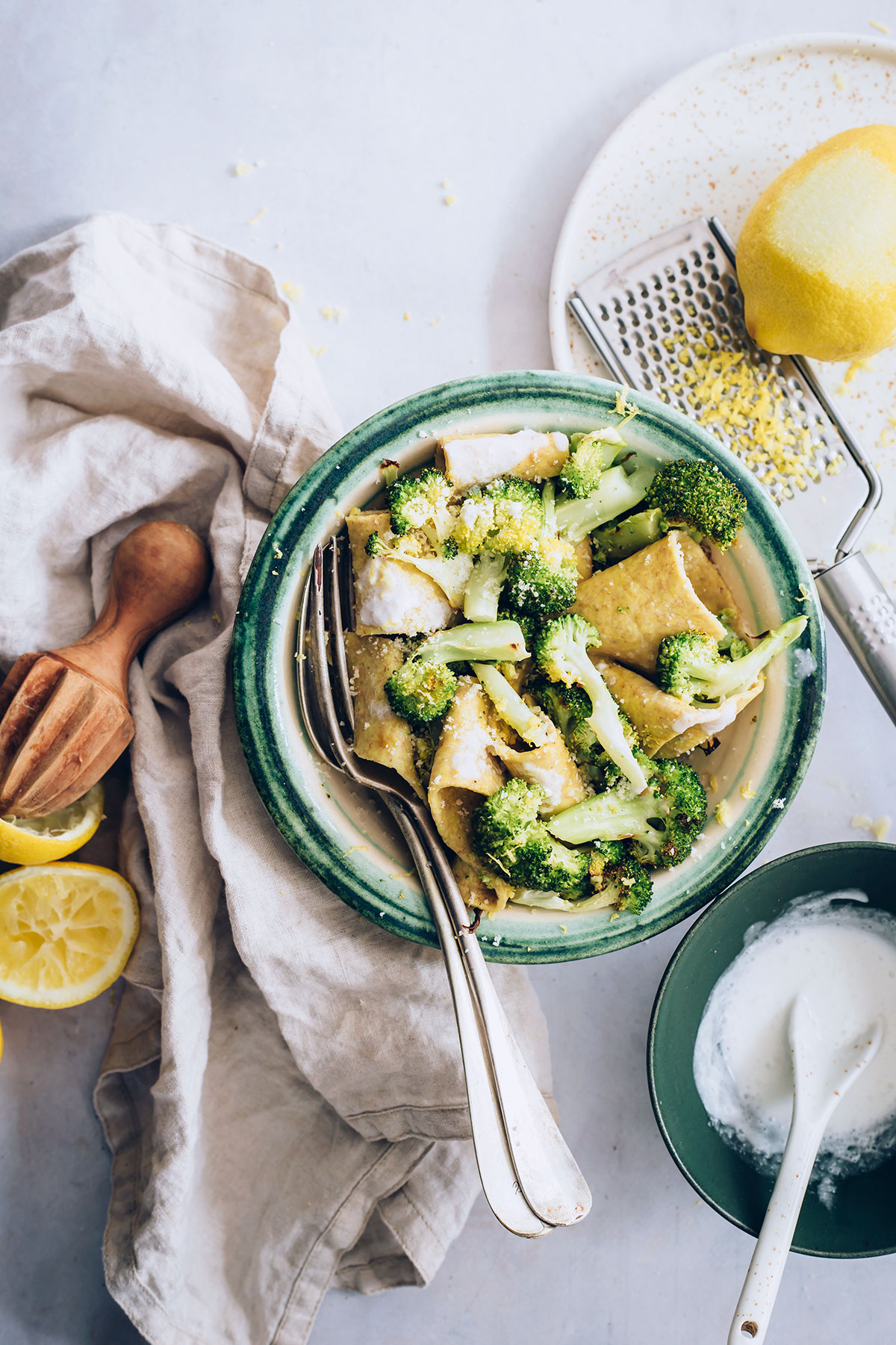 Whenever I need to put together a fancy dinner fast, this creamy lemon papardelle with roasted broccoli recipe comes to the rescue. Bonus: little eaters like it, too, since it's basically mac and cheese with lemon and broccoli.
Creamy Lemon Pappardelle with Roasted Broccoli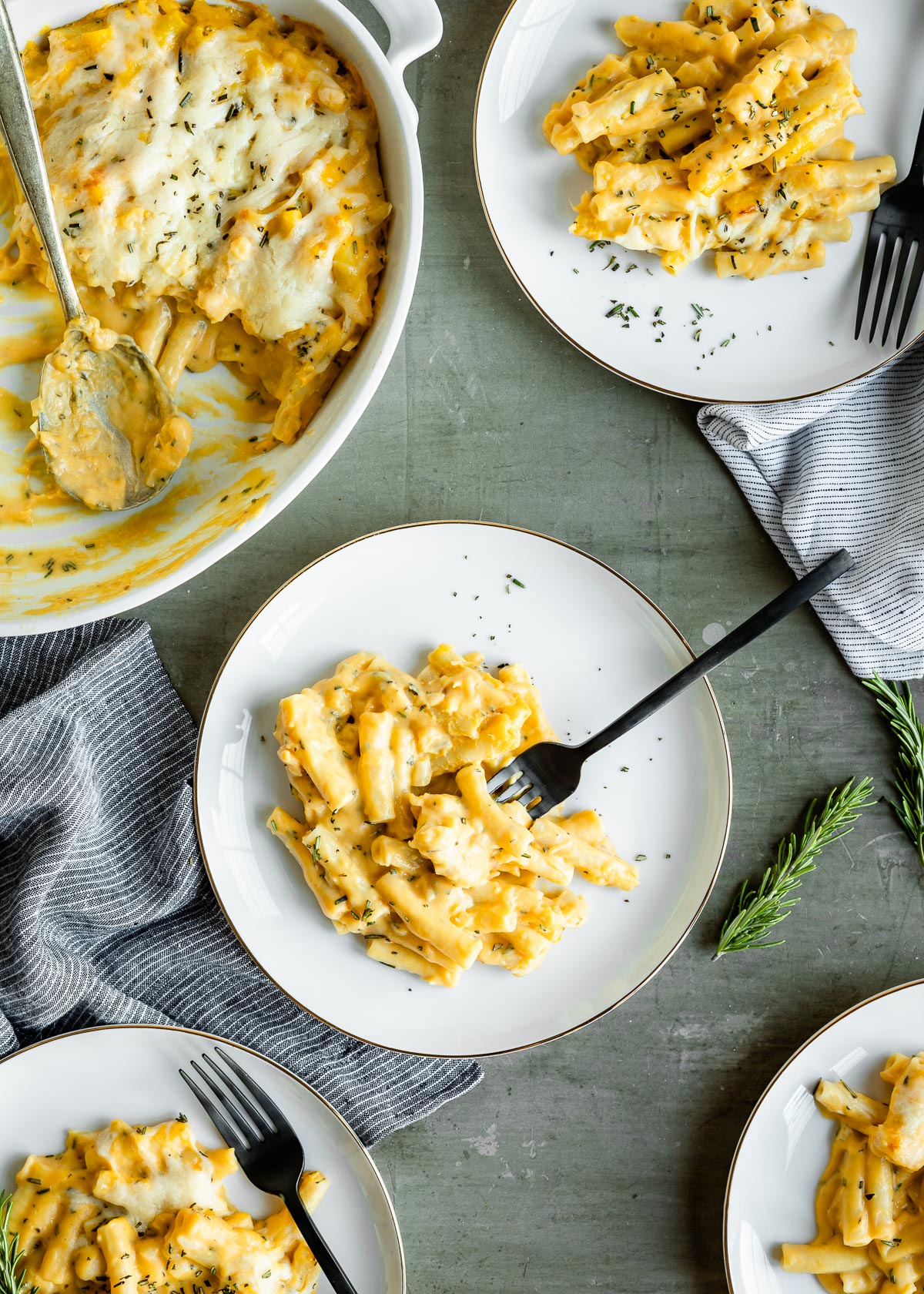 Traditional baked ziti gets a healthy makeover with butternut squash, and it's incredibly tasty! With savory herbs and Gruyere cheese, it's a party for your taste buds.
Creamy + Cheesy Butternut Squash Baked Ziti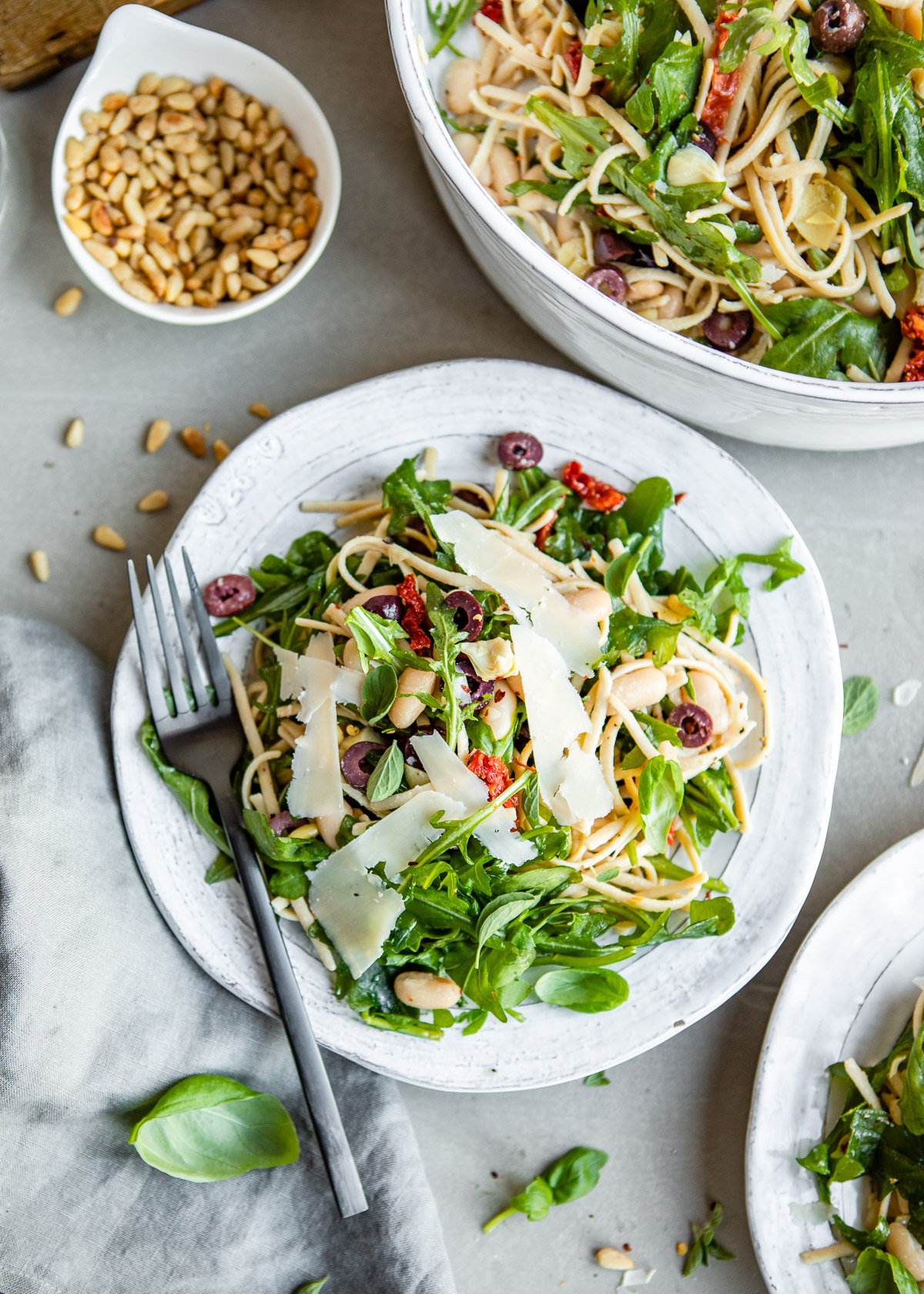 The versatility of pasta is never-ending! I love that you can use it even when you want a lighter meal. With protein-packed white beans and Mediterranean flavors, this recipe is on the table in 20 minutes, and the cold leftovers taste just as yummy.
Mediterranean Pasta with White Beans and Arugula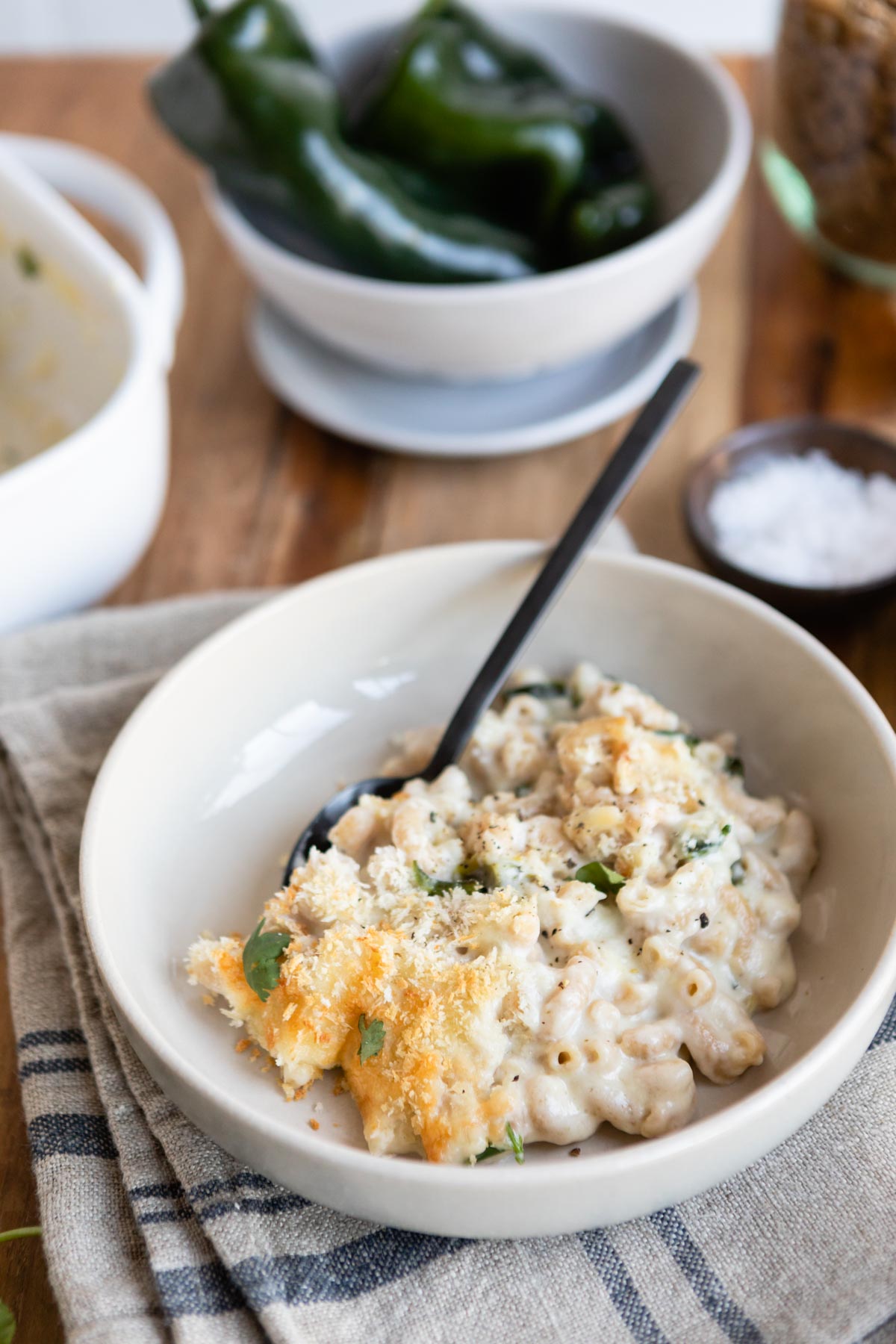 This upgraded mac and cheese is not only delicious, it also freezes well for meal prep and it's easy to make in bigger batches for family get-togethers or potlucks.
Sharp Cheddar and Roasted Poblano Mac & Cheese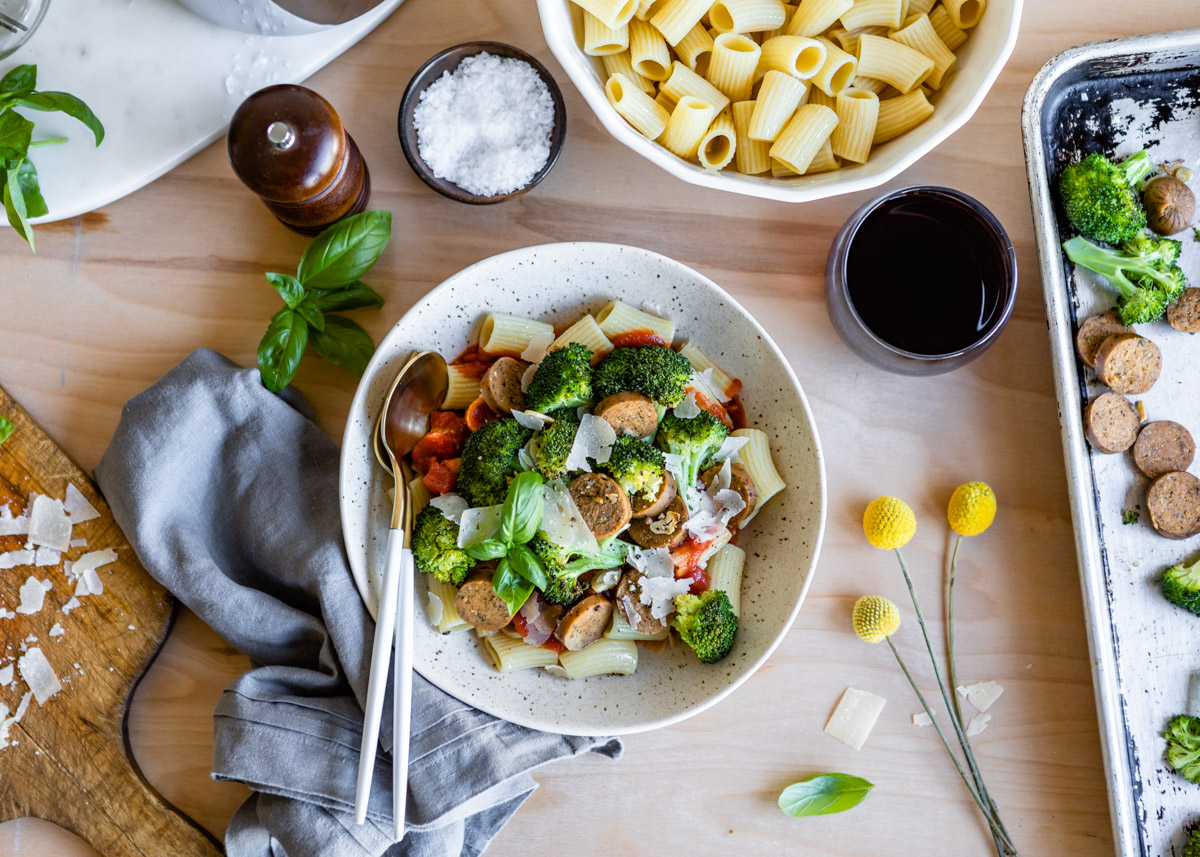 This vegetarian pasta recipe is so good, so easy, and so frugal, that we don't mind having it every single week. Enough said!
Sheet Pan Garlic Broccoli and Italian Sausage with Pasta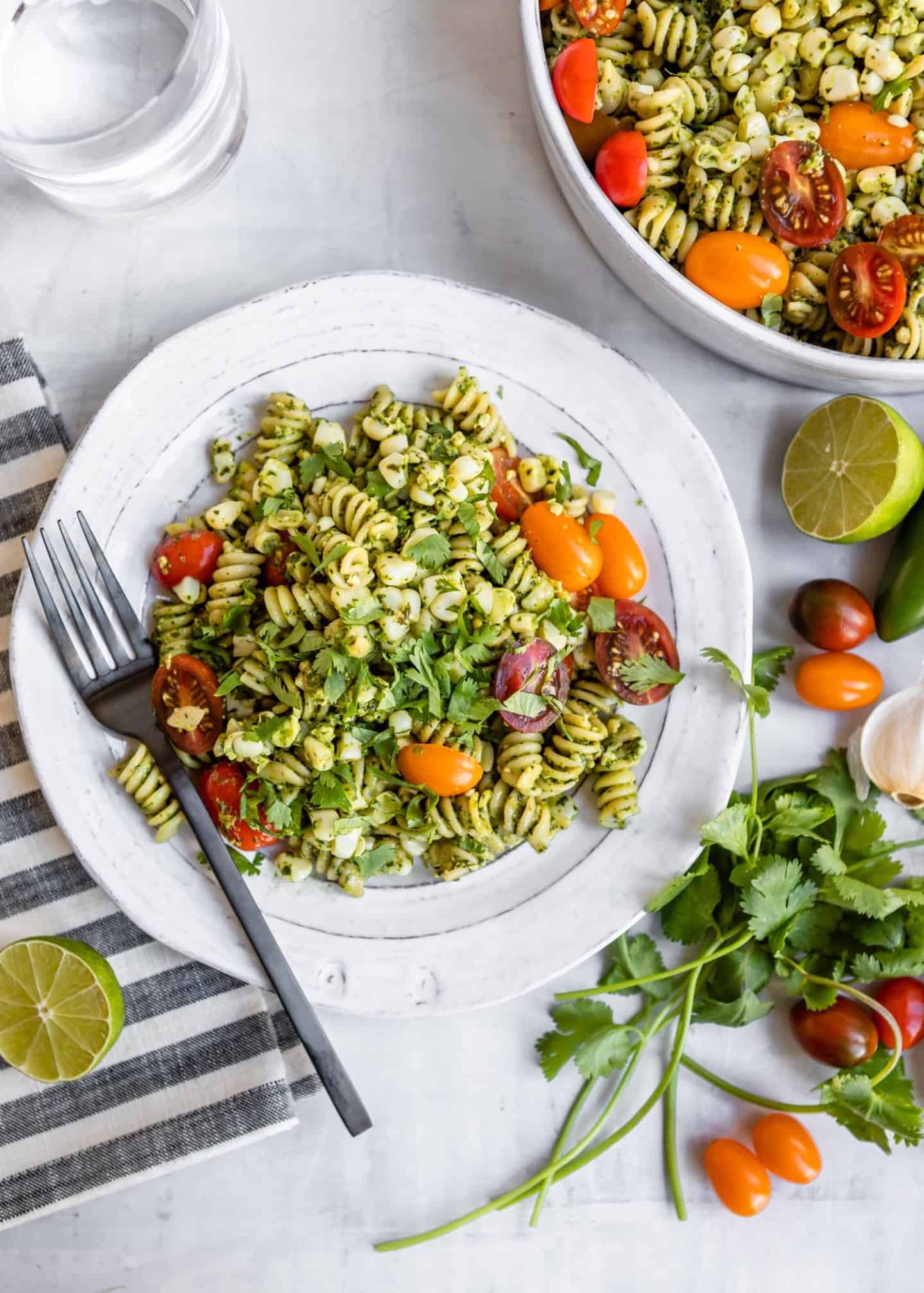 This summery pasta recipe tastes great warm for dinner, but you can totally serve it cold on a picnic if you like. Fresh corn and tomatoes pair perfectly with the jalapeño and cilantro pesto.
Jalapeño Cilantro Pesto Rotini with Grape Tomatoes and Sweet Corn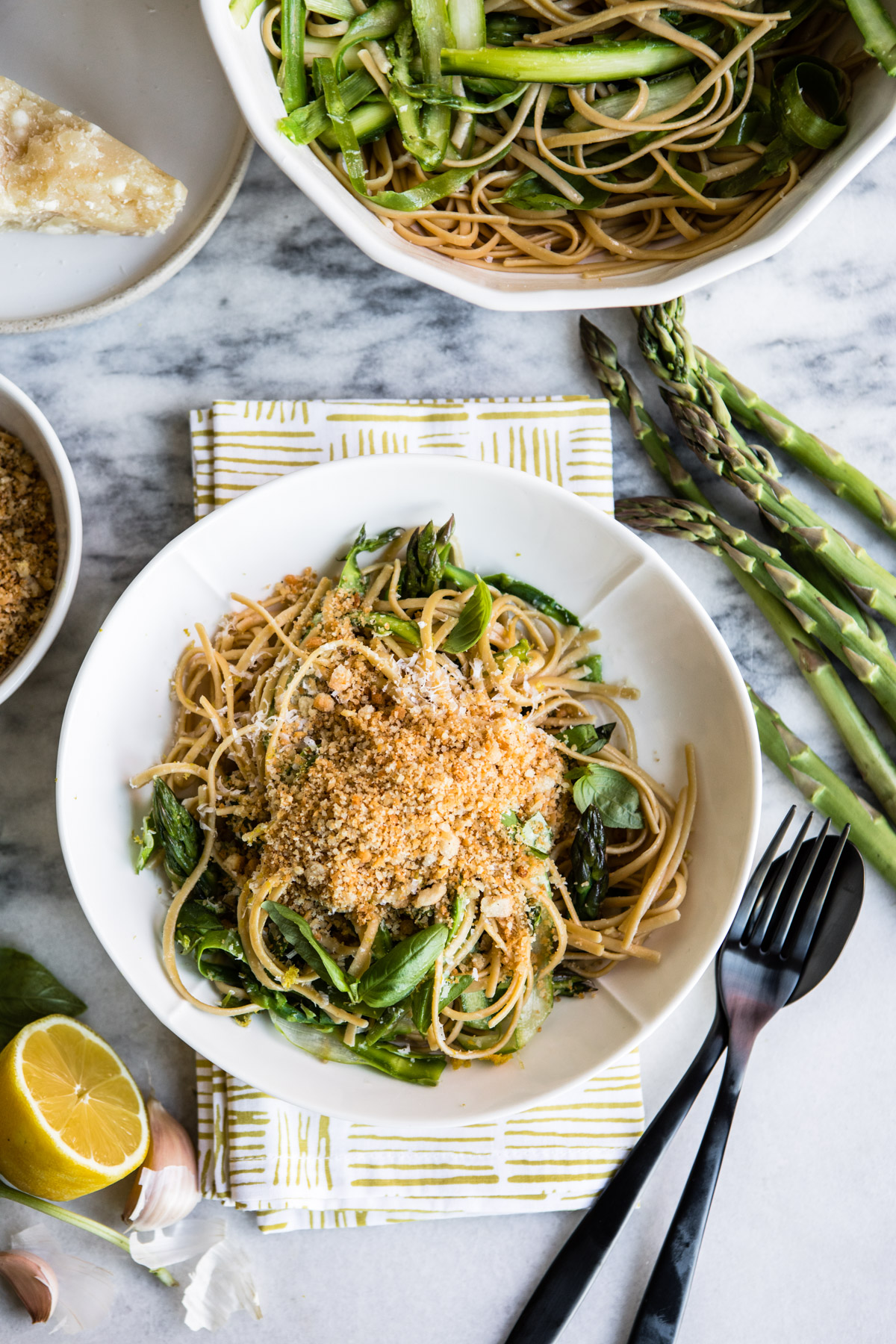 A bowl of pasta that's also a bowl of veggies makes for a well-balanced meal that you won't leave you feeling overly stuffed after eating.
Lemony Shaved Asparagus Linguine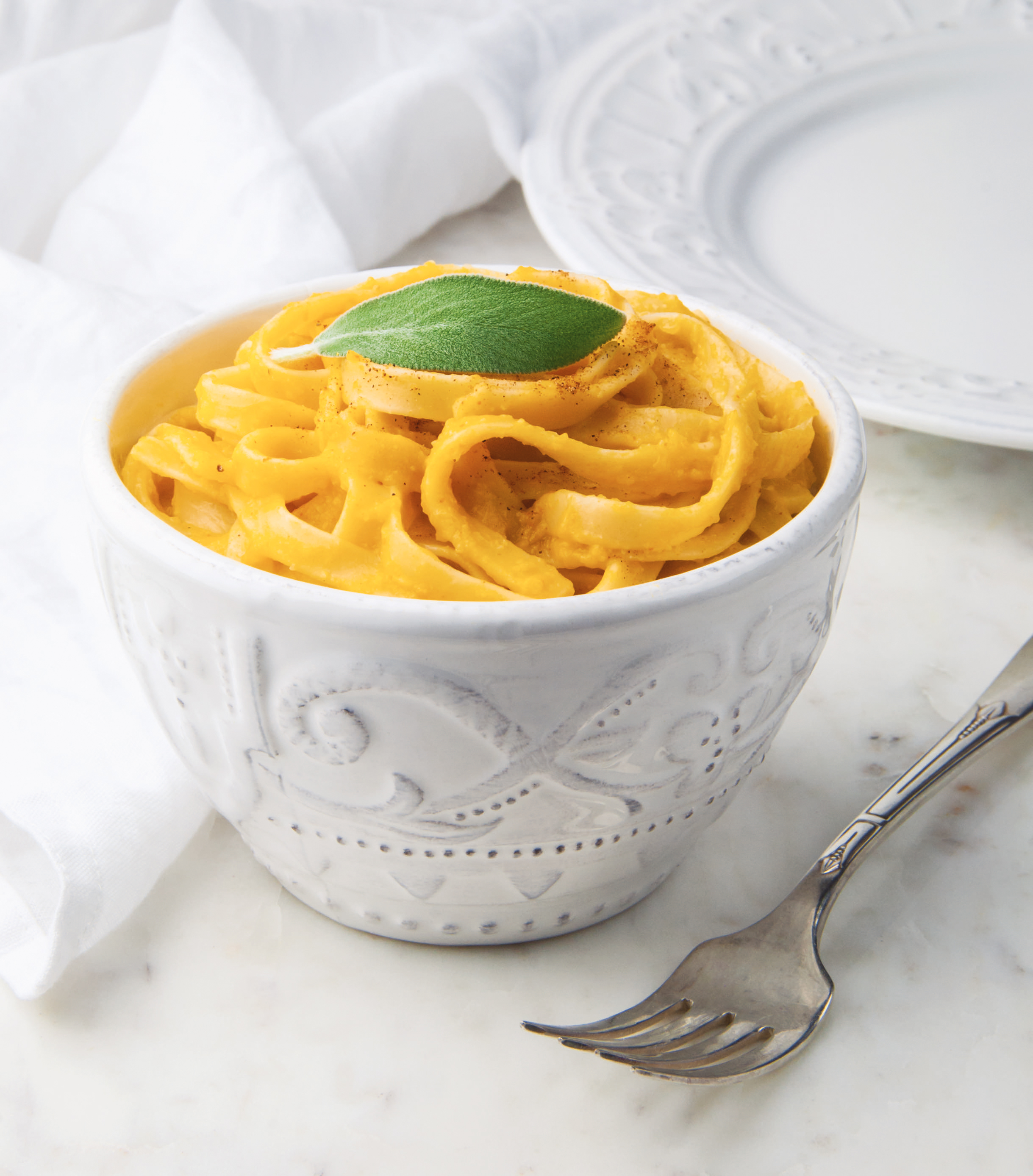 This vegan version of fettuccine Alfredo is made with cashew-based sauce instead of dairy, and it's just as comforting after a long day.
1