It's finally here–soup season has arrived! Pumpkin spice everything is fine and all, but fall soups made with winter squash and root vegetables are more my speed.
So to celebrate the cooler temperatures and autumn produce, I've rounded up some of the best fall soups from Hello Veggie and Hello Glow. Grab a spoon and dig in!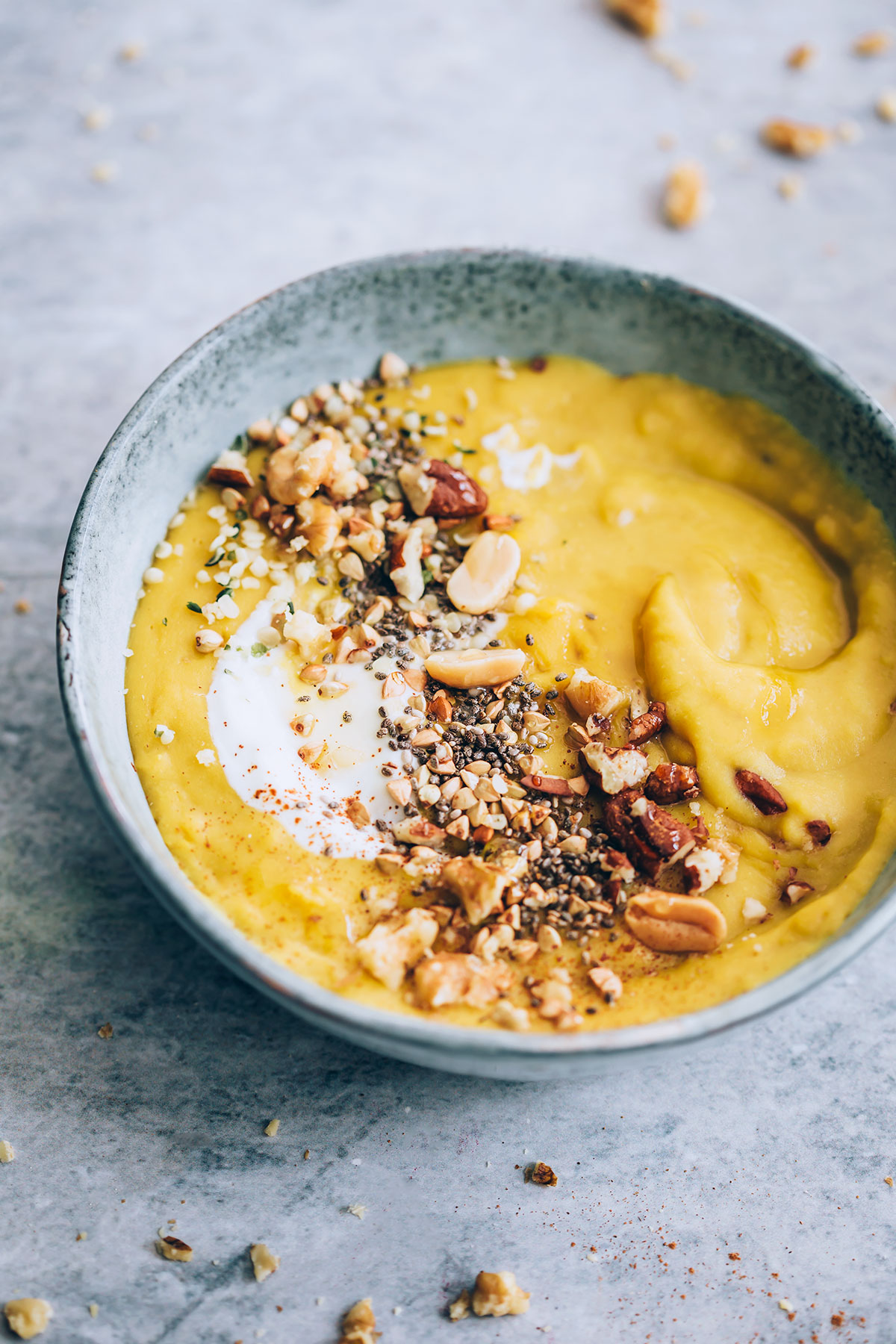 This soup requires only 5 ingredients and it comes together in under 30 minutes, making it perfect for a weeknight meal.
Curried Butternut Squash and Red Lentil Soup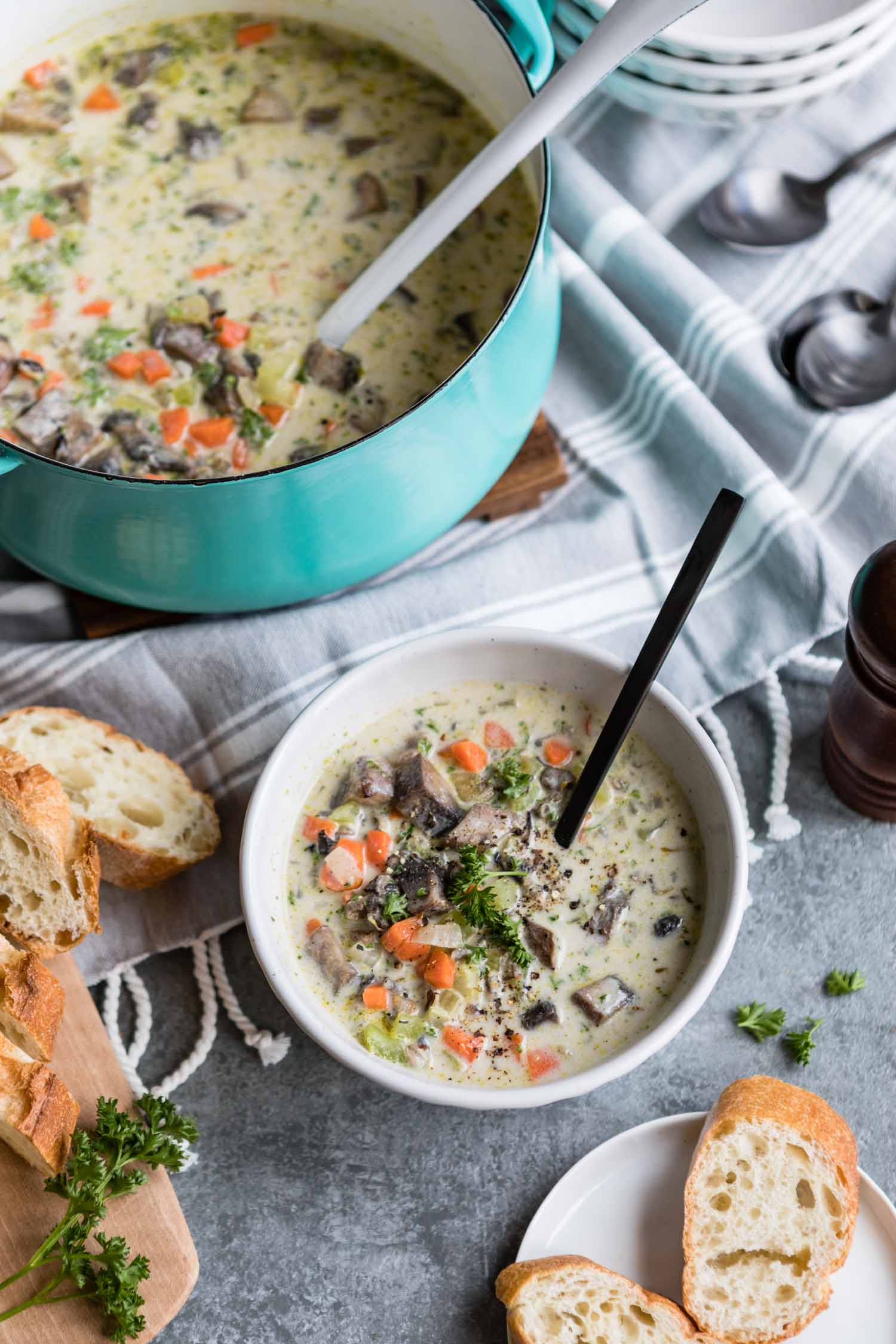 Meaty portobellos make the perfect substitute for chicken in this meal-worthy vegetarian soup.
Creamy Wild Rice and Portobello Soup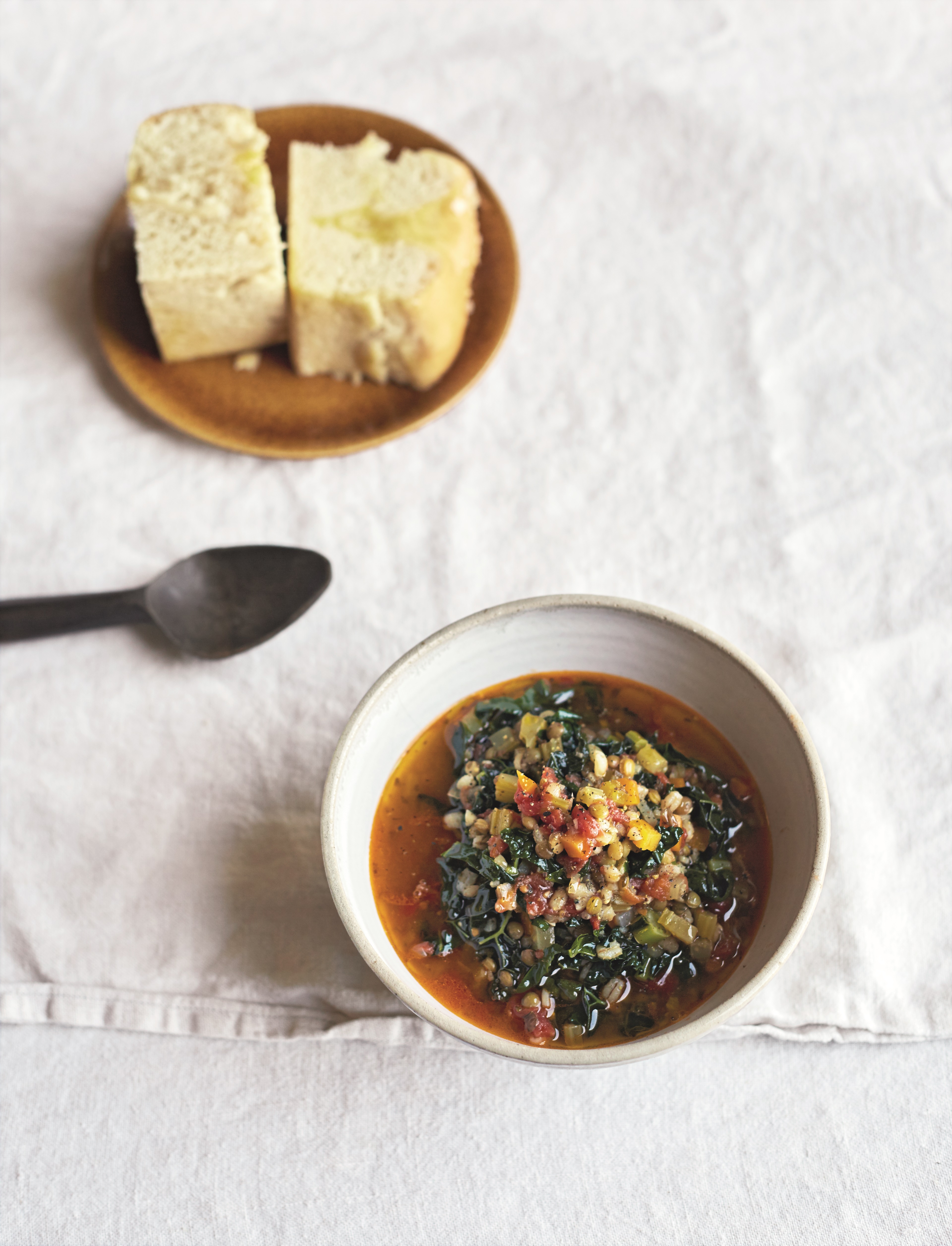 Serve this rustic Italian-inspired soup with a side of salad, some crusty bread, and a drizzle of high-quality olive oil.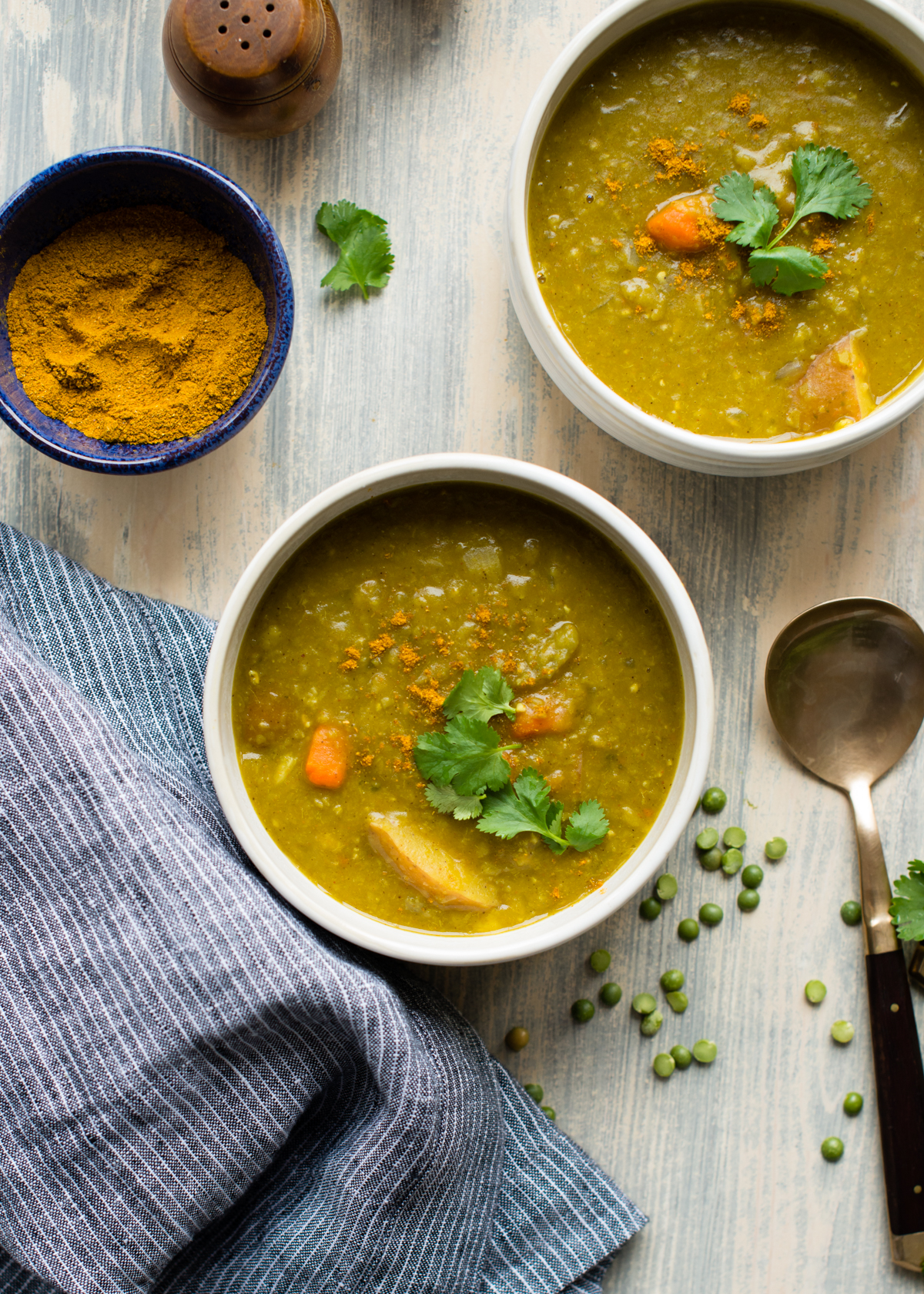 How do you make split pea soup flavorful without the ham? Add Indian spices instead!
Slow Cooker Vegetarian Split Pea Soup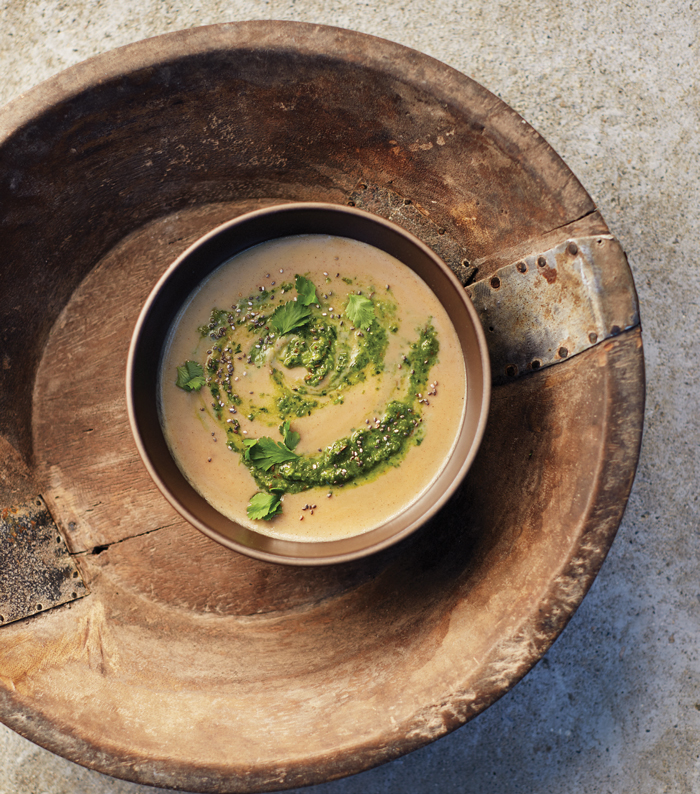 Maca isn't just for adding to smoothies and sweets! It's used to add depth to this creamy sweet potato soup.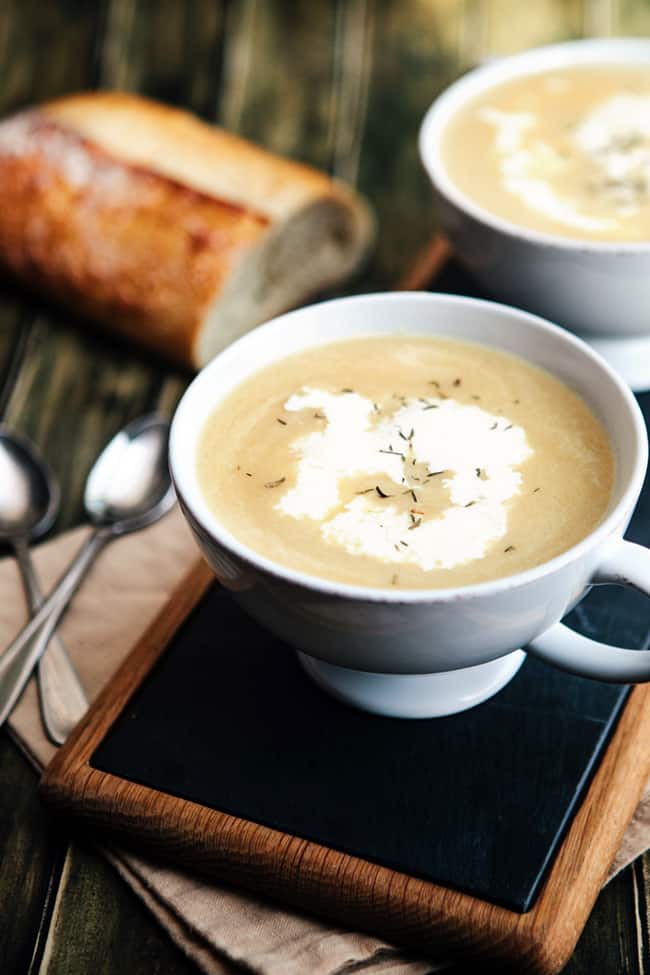 Parsnips are often overlooked when it comes to fall produce, but this soup will make you fall in love with the under-appreciated root vegetable.
Caramelized Onion and Parsnip Soup with Chickpeas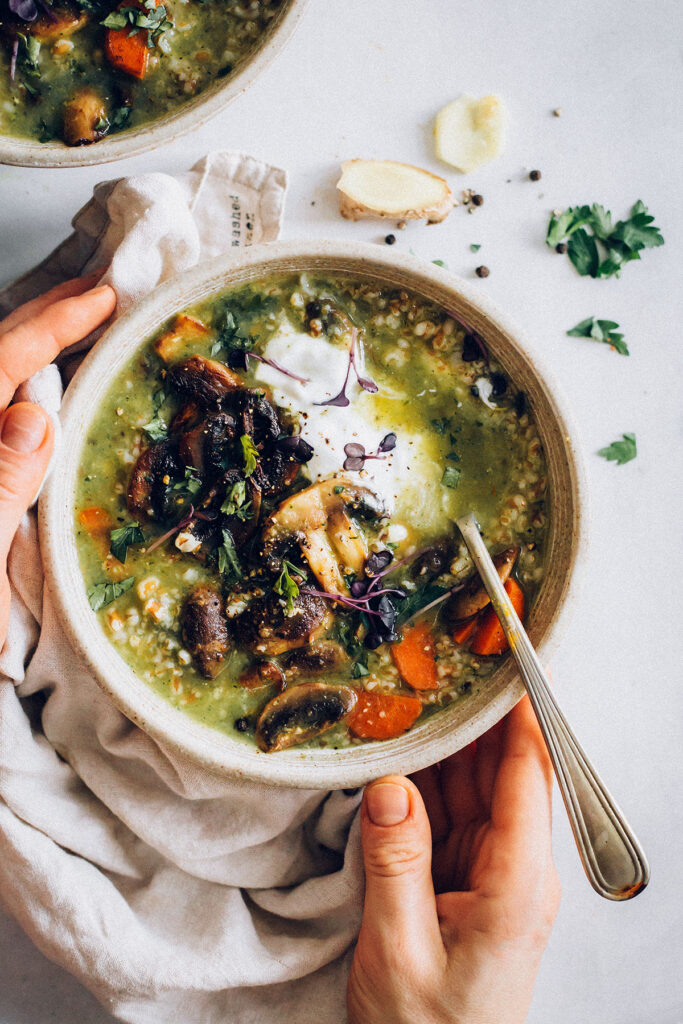 Loaded with protein, fiber and minerals, this easy vegan mushroom barley soup is comforting and cleansing, making a great meal after a stressful period.
Creamy Vegan Mushroom and Barley Soup
6