Is there anything more comforting at the end of a cold, wintry day than a steaming bowl of soup? Add some crusty bread and a glass of wine and I'm sold. This caramelized onion and chickpea soup makes a hearty, rich dinner that's quite simple to prepare – despite its fancy name!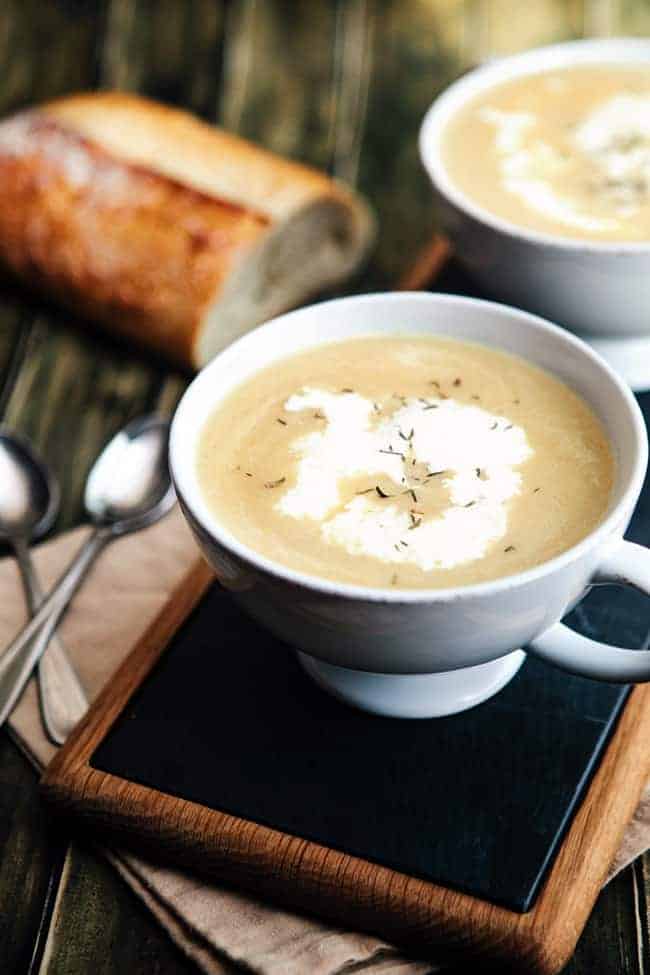 Chickpeas aren't common in onion soups, but they provide an affordable protein boost. And, along with the parsnips, they contribute to the soup's thick and creamy texture. Each serving is a good dose of veggies and legumes, but the sweet flavor makes them go down easy. What does that mean? Kids will enjoy it too!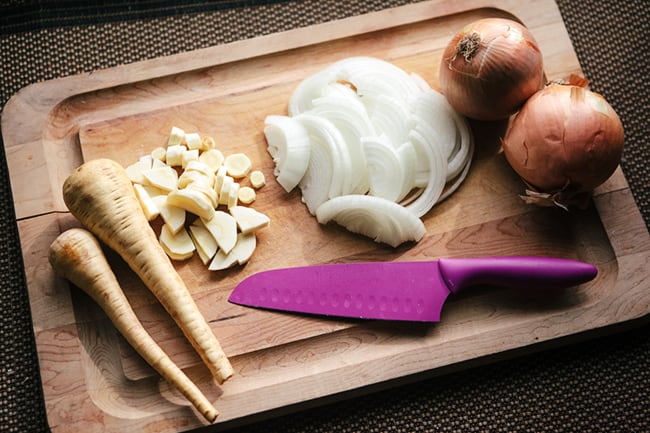 Soup often makes it into my weeknight dinner rotation because it comes together easily. Aside from a few minutes spent at the cutting board, this soup mostly cooks itself (and makes the house smell lovely while it simmers away). Easy enough for a Monday night, but delicious enough for a Friday night with company too.
0