Even if you love to cook, it can be a struggle to get a home cooked dinner on the table every night of the week. Especially when you have kids. Especially especially when it's summer and every day is jam-packed with things to do and it's nice out and you just don't want to be stuck inside cooking. (Am I talking about you, dear reader? Or myself? Maybe a little of both.)
But that doesn't mean dinner has to come from a box or a drive-thru. These 20-minute meatless weeknight dinners come together even faster than the time it takes to hop in the car and pick up carryout.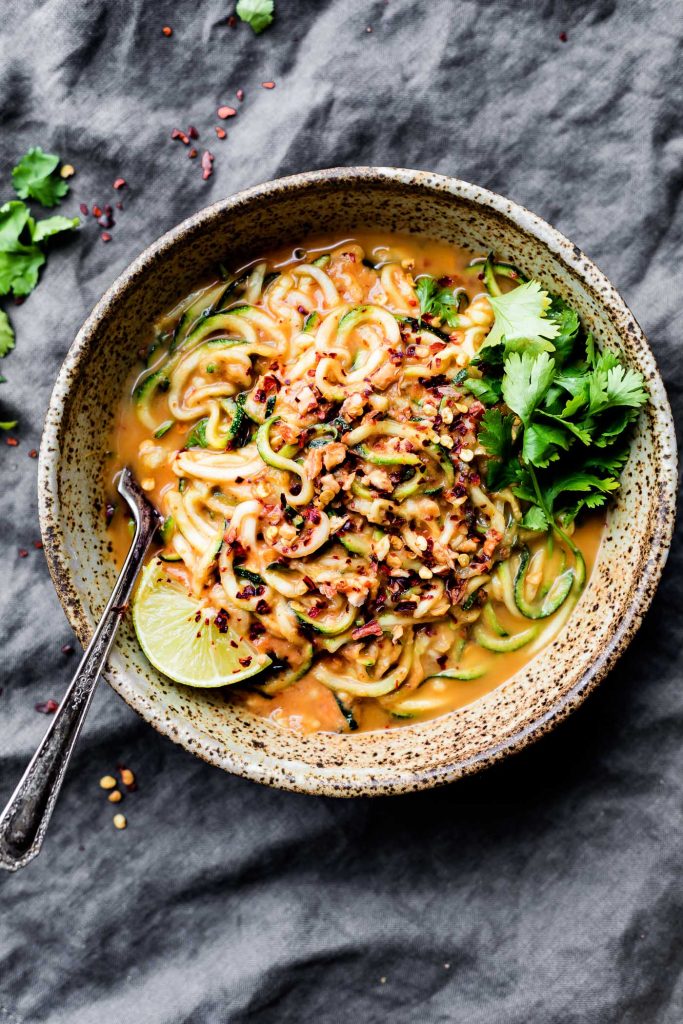 Grab a package of spiralized vegetables from the produce section to shave even more time off of this super-fast vegan dinner.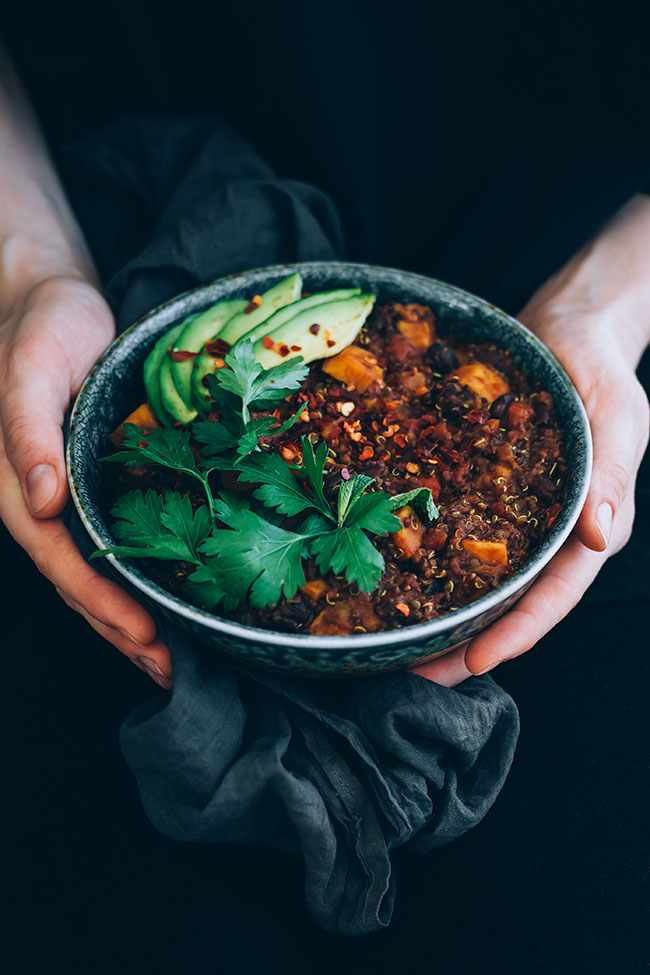 Chili always freezes well and this one is so easy to make, you'll want to double it so you can keep the leftovers on hand for later.
Sweet Potato and Black Bean Chili from The Awesome Green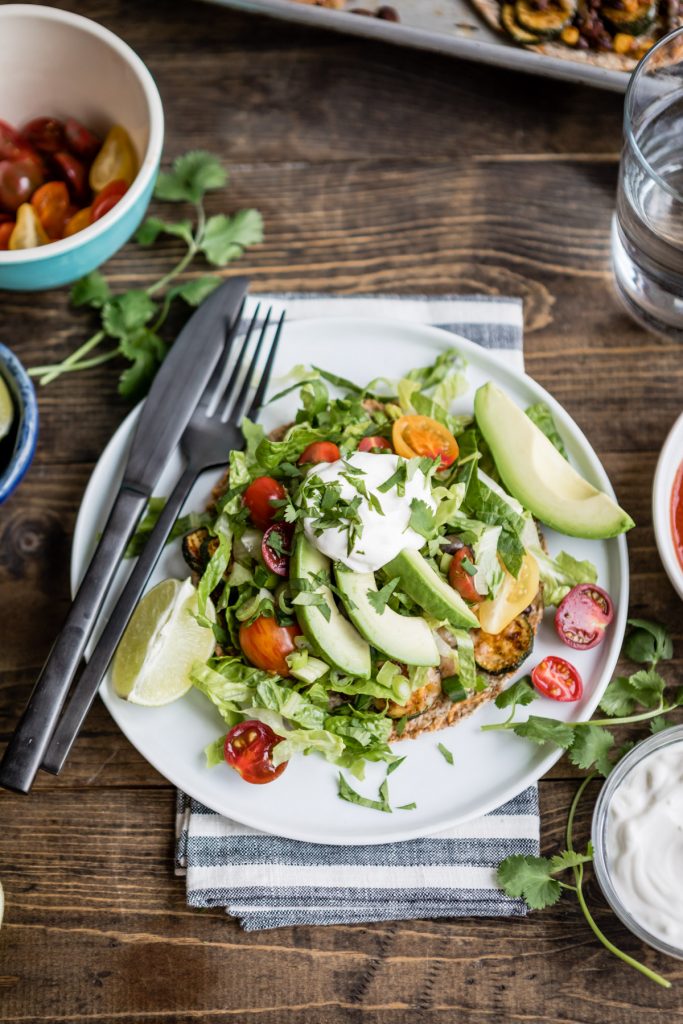 Whether you make these according to the recipe or use it as a fridge clean-out dinner, these tostadas are sure to be a hit with the whole family.
Crispy Baked Tostadas with Fajita Vegetables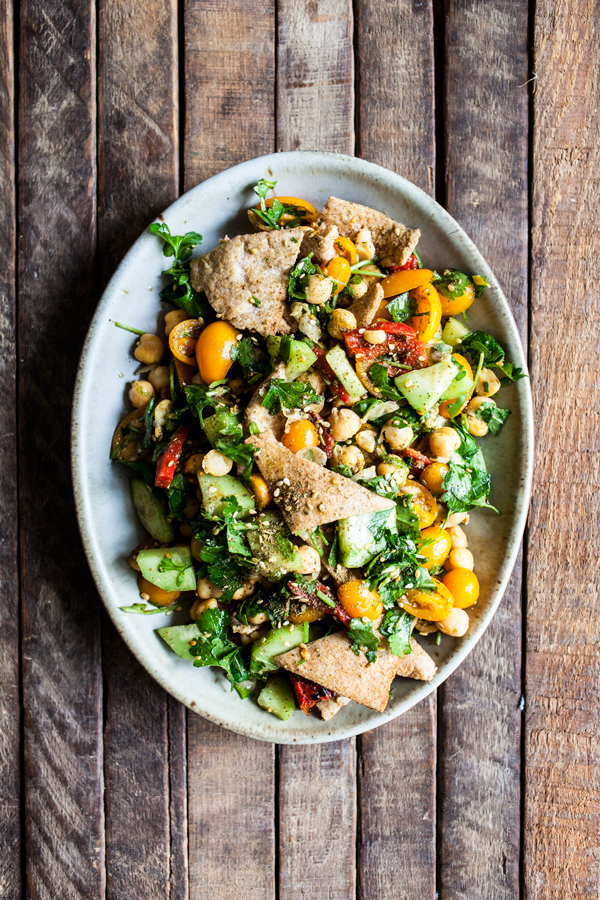 This meal-worthy salad is the perfect summer dinner, with fresh cherry tomatoes, cucumbers, and plenty of parsley.
Falafel Fattoush from The Full Helping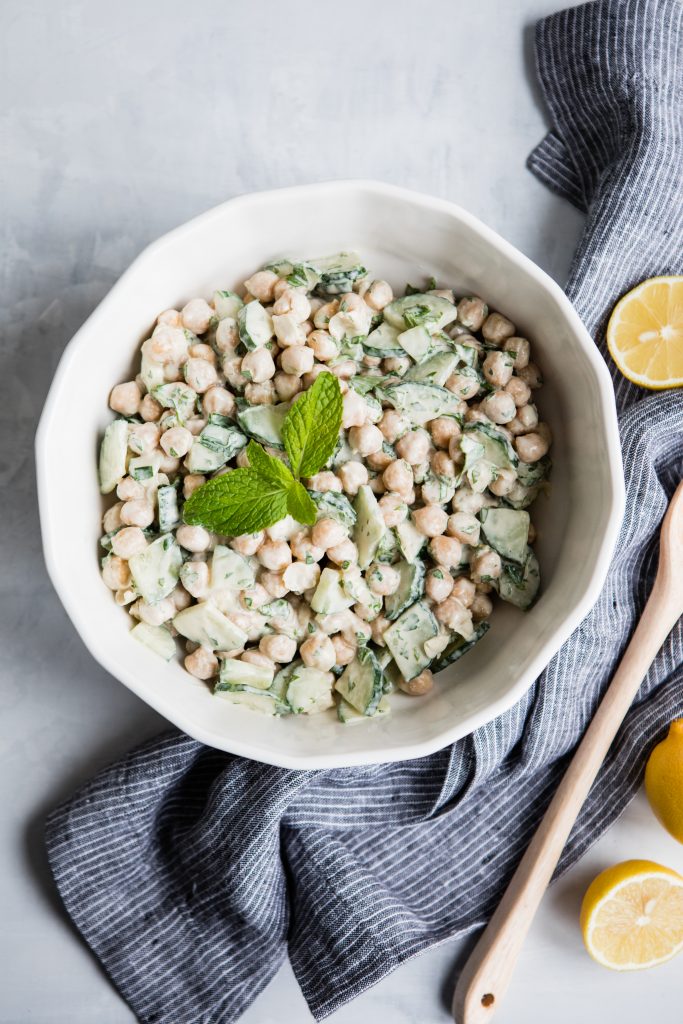 You'll love the versatility of this flavorful salad–tuck it into a pita, stuff it into a hollowed out tomato, put it in a lettuce wrap, or eat it as-is!
Tahini Chickpea Cucumber Salad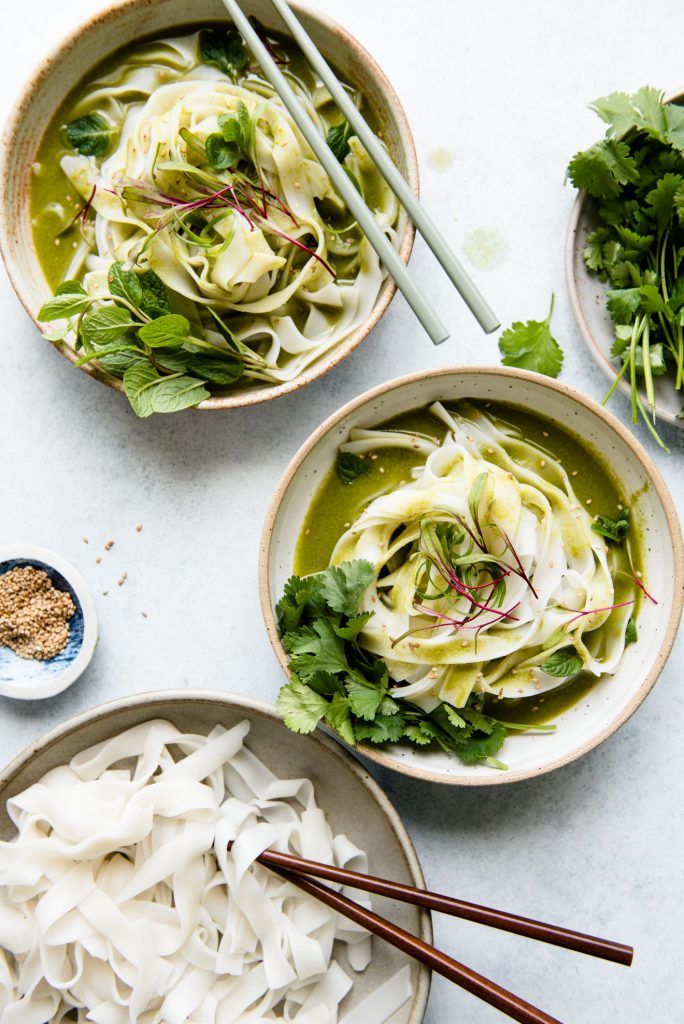 This simplified curry sauce comes together super fast. Add tofu and vegetables or just serve it over a big bowl of rice noodles.
Easy Green Curry Noodles from Healthy Nibbles & Bits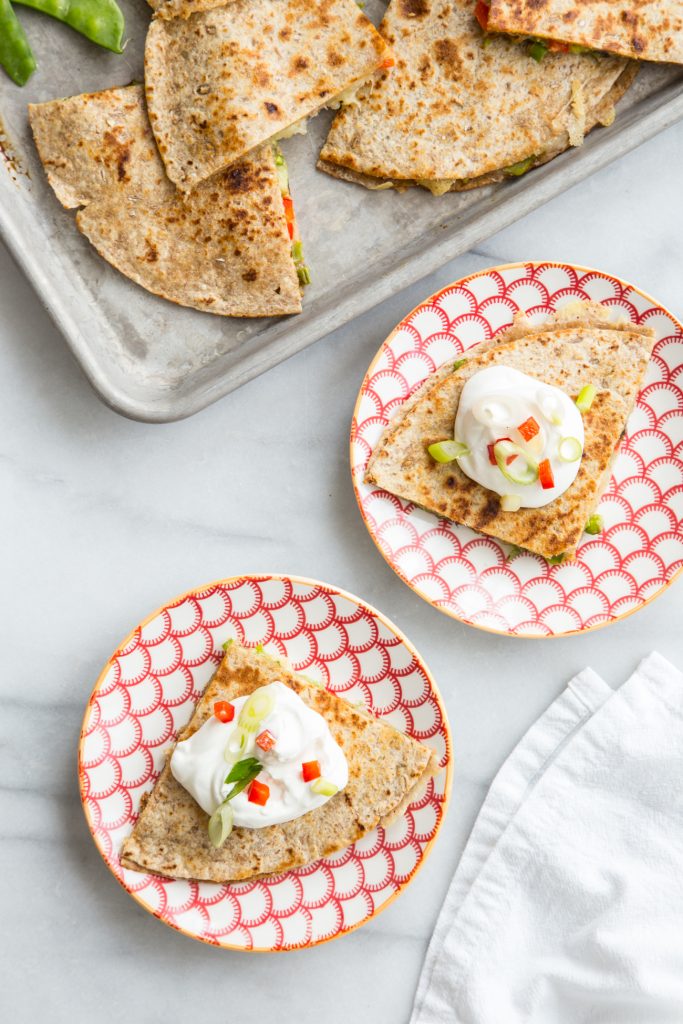 When it comes to quick dinners, it's hard to beat quesadillas! These have lots of fresh veggies added to make them a more well-rounded meal.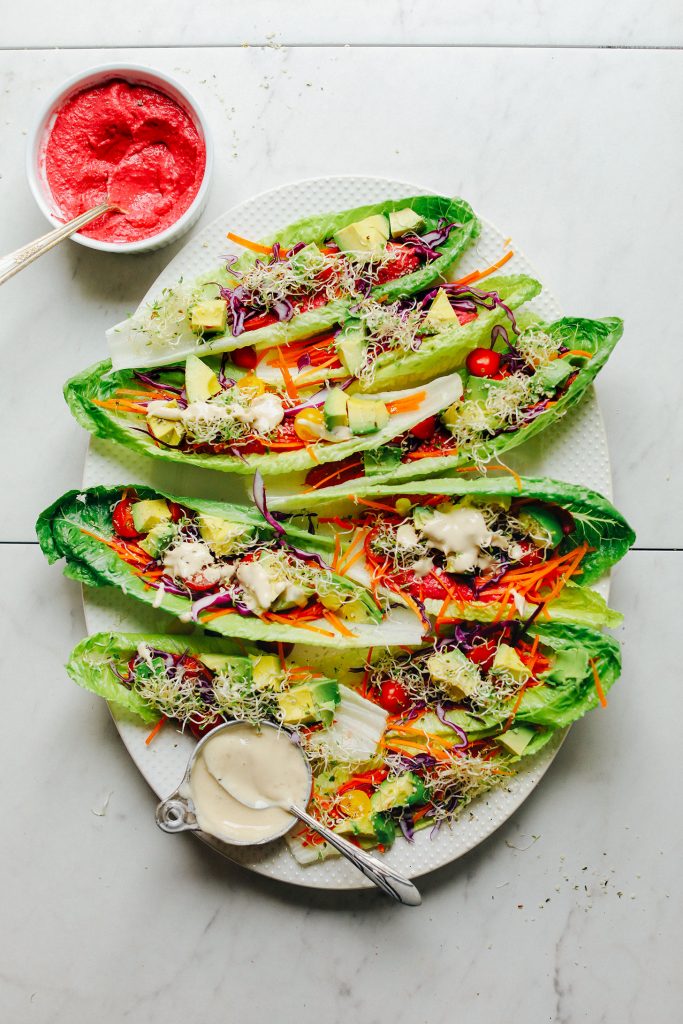 Cut out the cooking by making these raw tacos and you've got a super speedy dinner!
Rainbow Raw-Maine Taco Boats from Minimalist Baker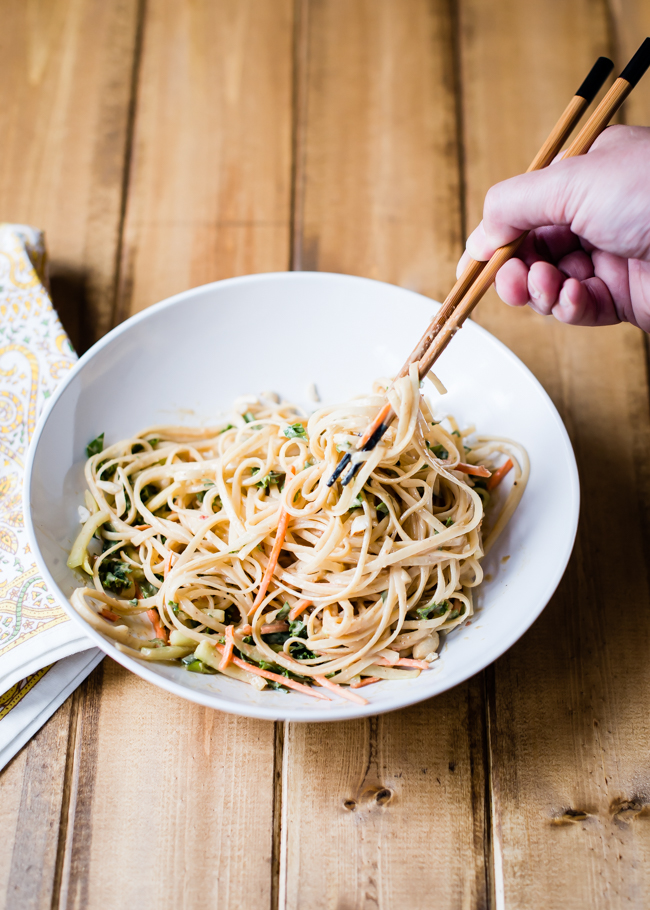 Go light on the sambal oelek and your kids will adore these veggie-packed Asian-inspired noodles.
15-Minute Sweet + Spicy Cold Peanut Noodles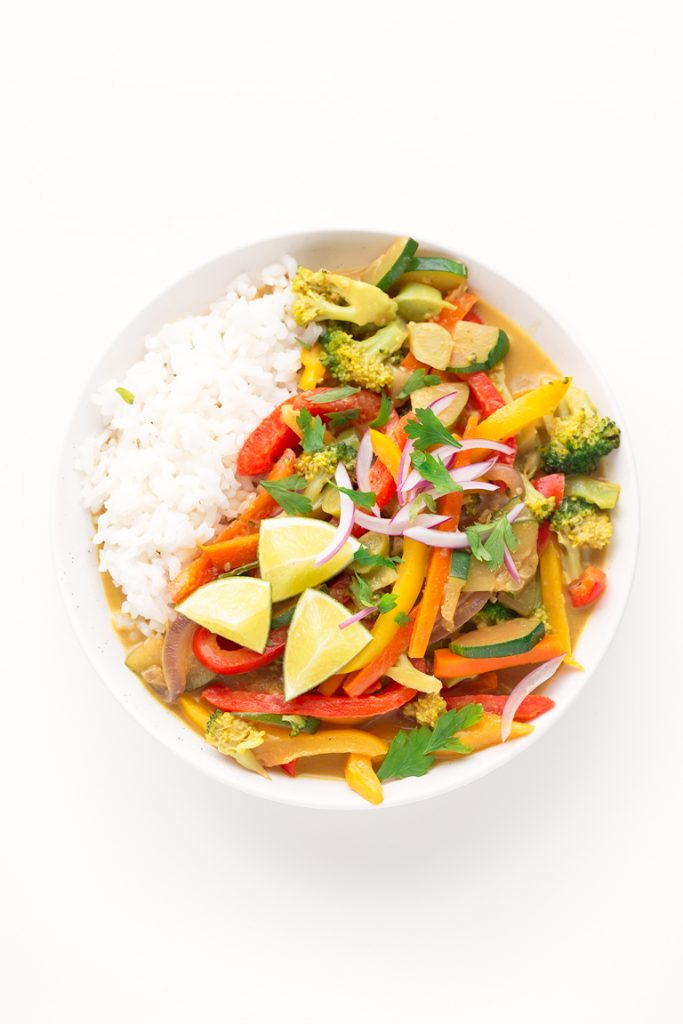 If you subscribe to a CSA box, you're going to want this curry recipe in your back pocket–it's quick, easy, and you can use any vegetables you have on hand.
Simple Vegetable Curry from Simple Vegan Blog
2