Hands up if quesadillas are your answer to busy week nights and a picky audience! Kids and adults alike enjoy a good quesadilla: it's comfort food, while not necessarily being unhealthy. Tortillas and cheese (which can, of course, be vegan) are the ingredients you can't go without; the rest can be adapted to your fridge's contents that day. If that's not tempting, we don't know what is! Scroll down for some of our favorite crowd-pleasing vegetarian quesadilla recipes.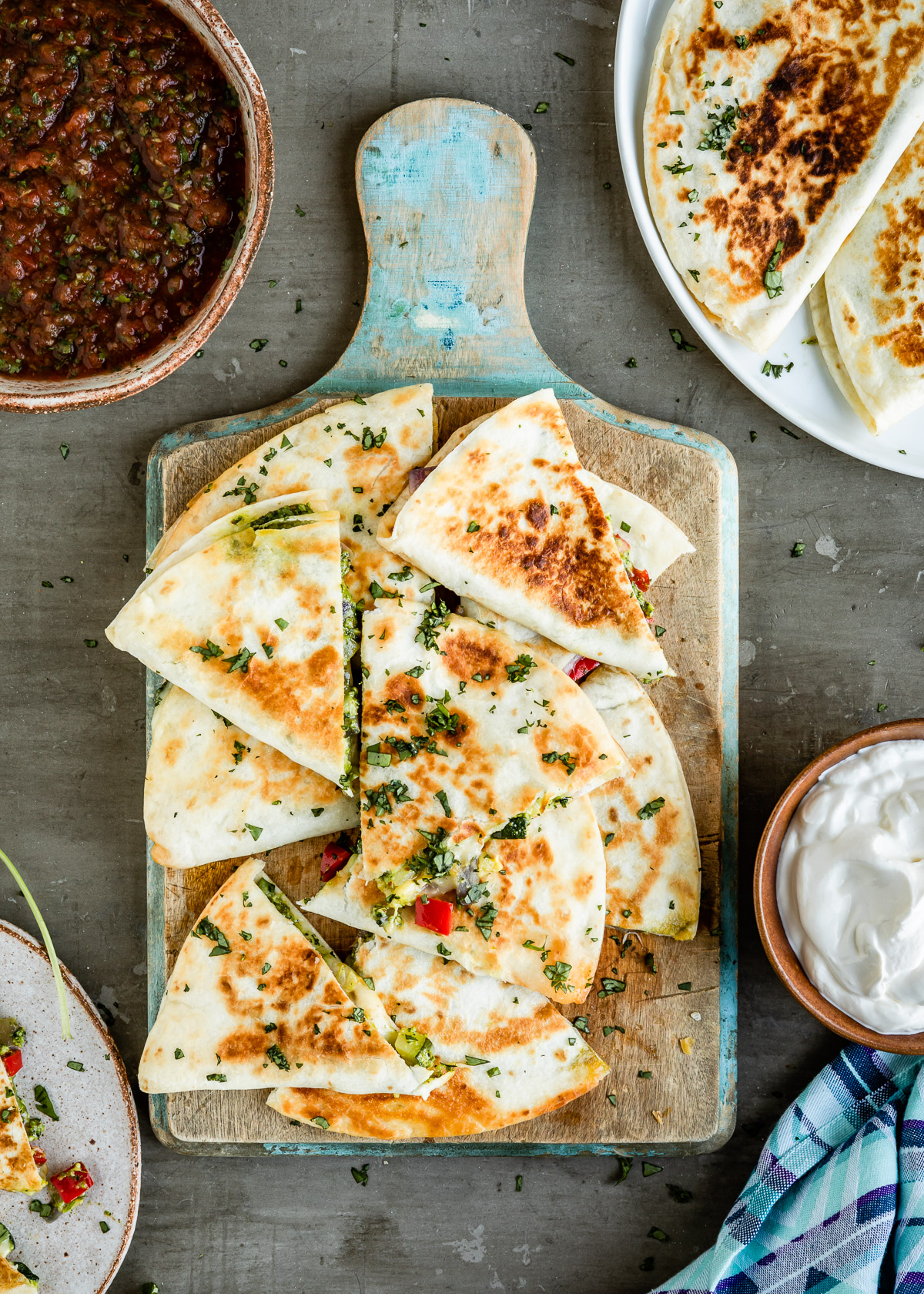 This recipe comes with plenty of veggies, although kids might not notice because of all the cheese. Win-win!
Veggie + Pepper Jack Quesadilla With Cilantro Lime Pesto from Hello Veggie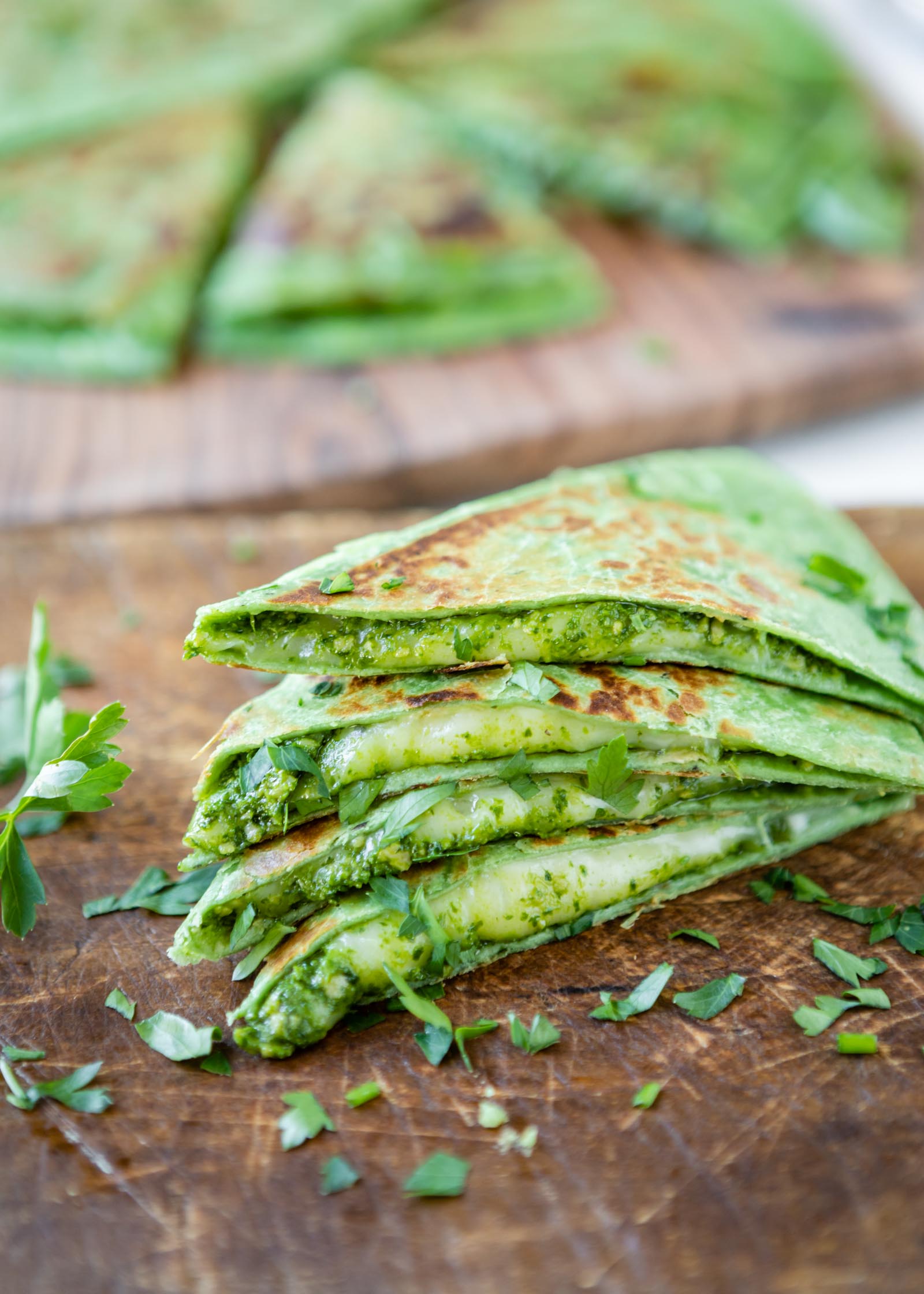 Homemade green goddess pesto is combined with melty jack cheese to make this delicious, yet easy weeknight dinner.
Green Goddess Quesadillas from Hello Veggie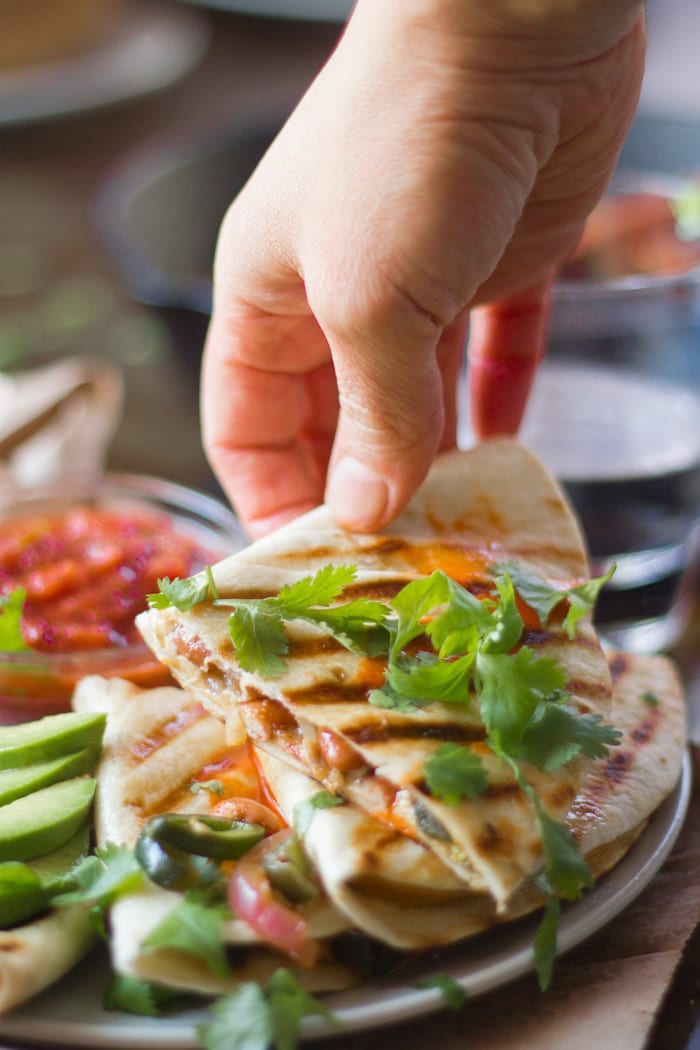 Vegan quesadillas FTW! Homemade cashew cheese meets pinto beans and a spicy mixture of poblano peppers and red onions in this fresh meal idea.
Poblano Pepper & Pinto Bean Cheesy Vegan Quesadillas from Connoiseurus Veg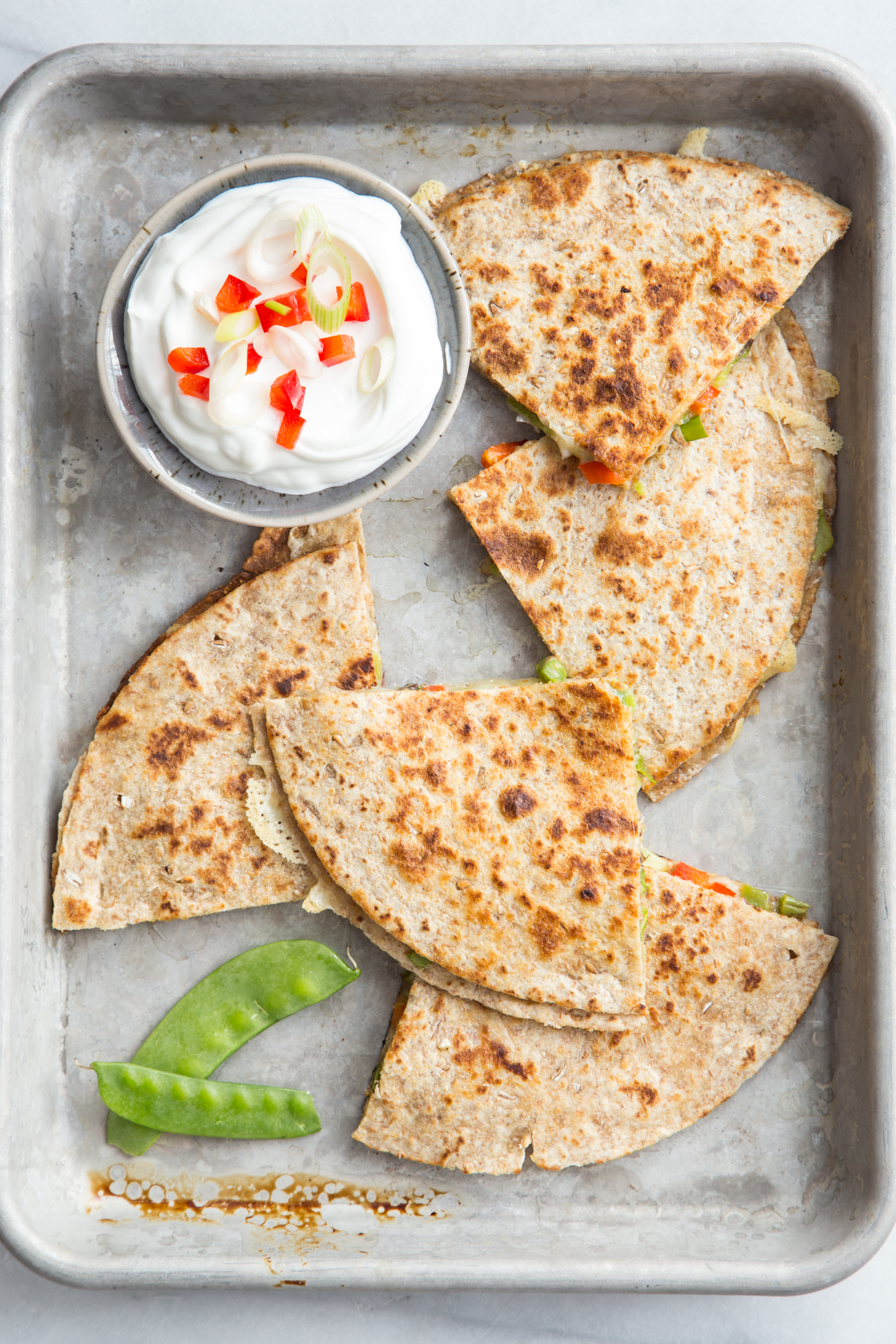 This crowd-pleasing recipe is such a good way to take advantage of spring produce! Asparagus, scallions, snow peas and bell pepper mix with Monterey Jack cheese, and the rest is (dinner) history.
Spring Vegetable Quesadilla from Hello Veggie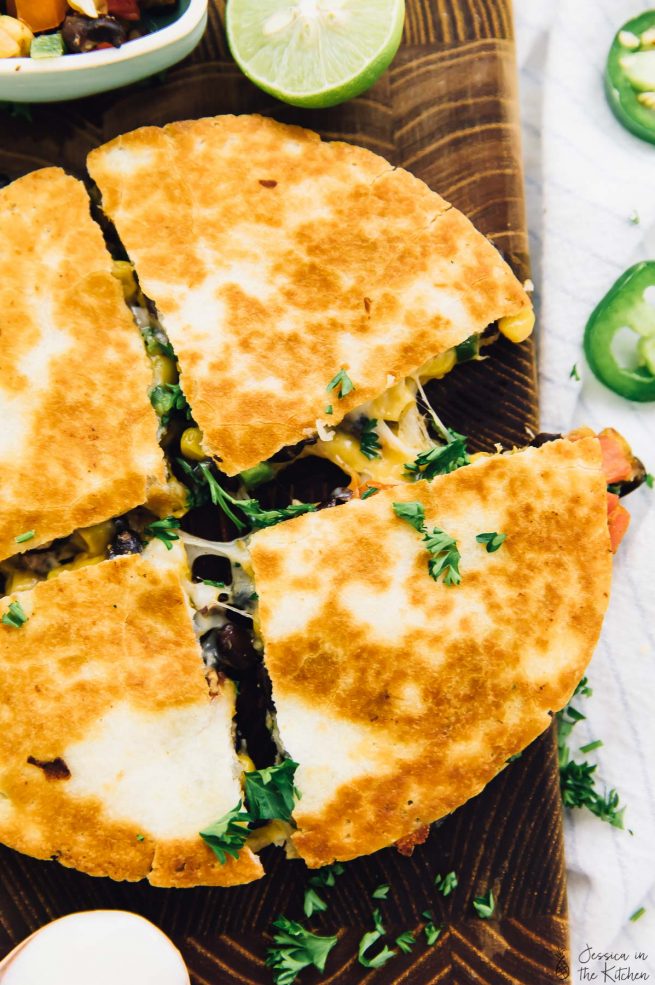 We get it, you're busy. That's why we recommend this 15 minute black bean and corn quesadilla recipe which won't take up the entire night.
15 Minute Black Bean and Corn Quesadillas from Jessica in the Kitchen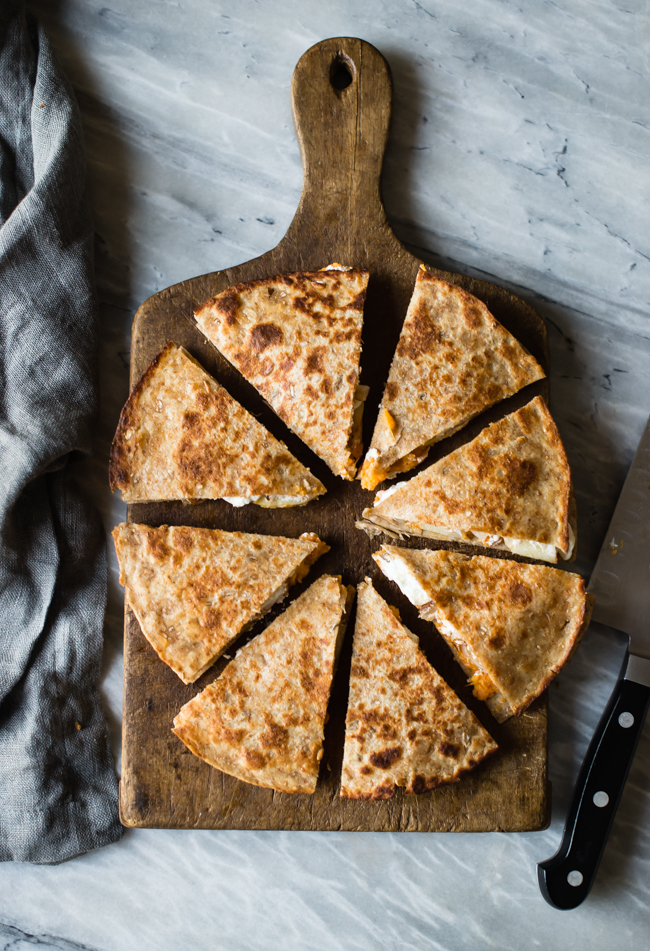 When it comes to vegetarian quesadilla recipes, a recipe that's a cross between dinner and dessert can only be a winner! Sweet potatoes, apples, and goat cheese are your new favorite quesadilla filling.
Sweet Potato Quesadilla With Goat Cheese and Apples from Hello Veggie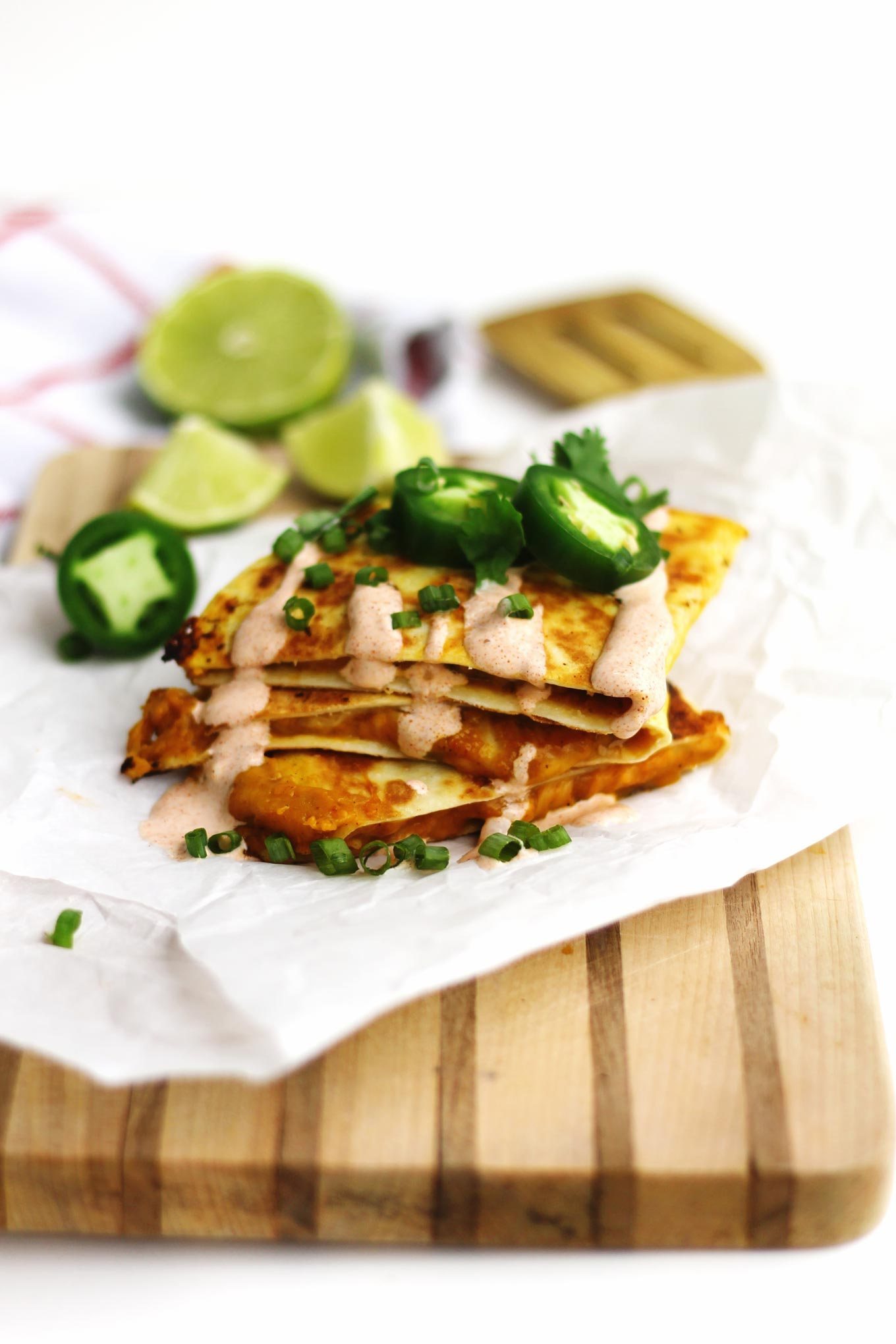 The cheesy pumpkin filling is a hit, but the smoky sour cream is the absolute star of this recipe. And to think, it's just sour cream mixed with lime and smoked paprika – easy!
Cheesy Pumpkin Quesadillas with Smoky Sour Cream from Rhubarbarians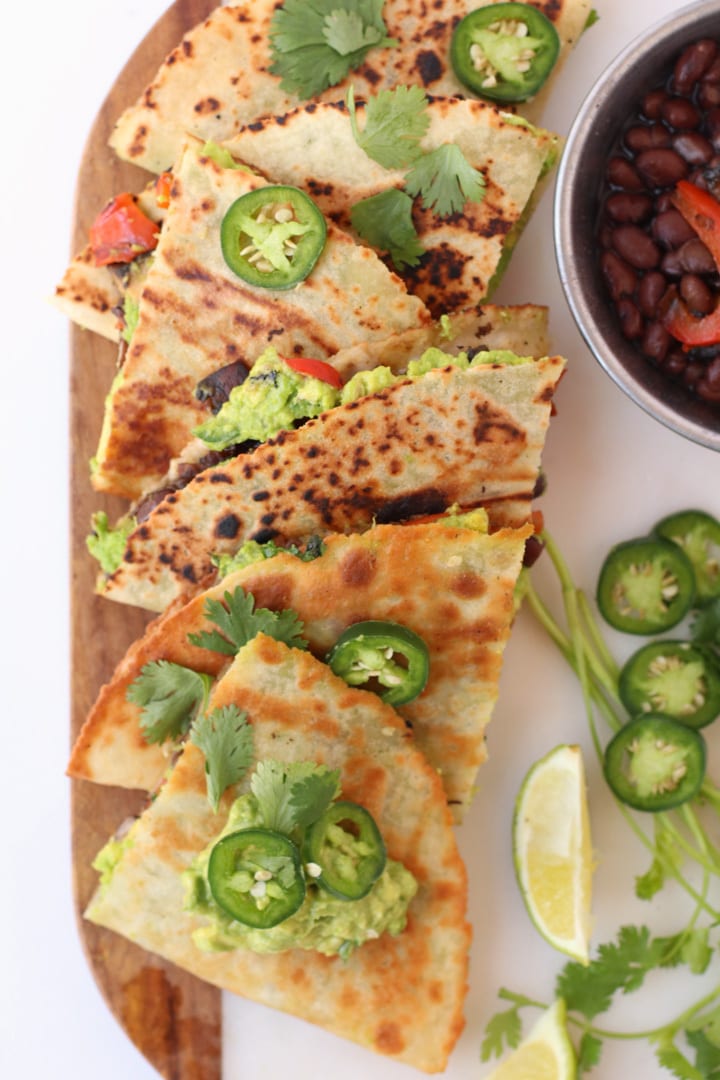 Filled with fajita grilled vegetables, black beans, and guacamole and topped with fresh cilantro and jalapeños, these quesadillas are a delicious filling meal, while also plant-based and gluten-free.
Loaded Vegan Quesadillas with Homemade Guacamole from My Darling Vegan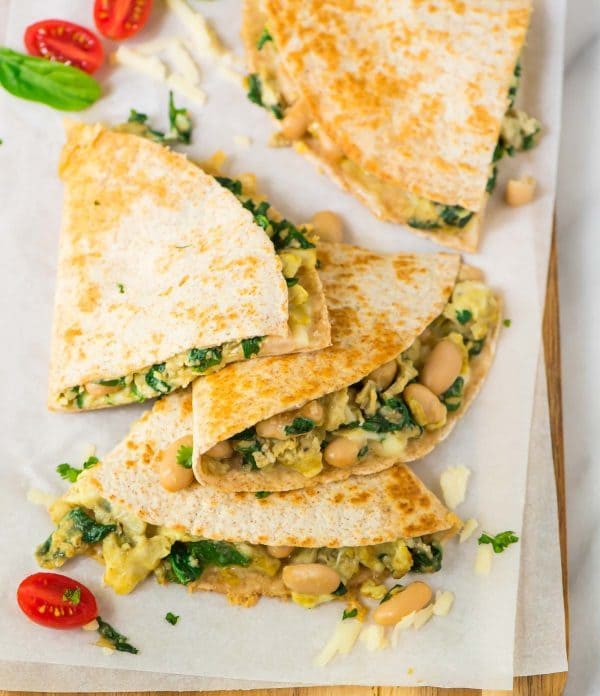 Not a fan of quesadillas for dinner? Have them for breakfast! This recipe is loaded with spinach, beans and cheese, making it a great start to the day.
Breakfast Quesadilla with Cheese, Spinach and White Beans from Well Plated
56