As a parent, I know how hard it is to come up with vegetarian meals for kids week after week without defaulting to grilled cheese sandwiches and fries. I want to push my daughter to try new things, but I also want her to eat! And I don't want to make her something different from what my husband and I are eating–who has time for that?! (Incidentally, here's what our nutritionist has to say about raising vegetarian kids.)
All kids are different, of course, but these are 10 meatless dinner ideas that are approved by my own picky eater. I hope they will be a win in your household too!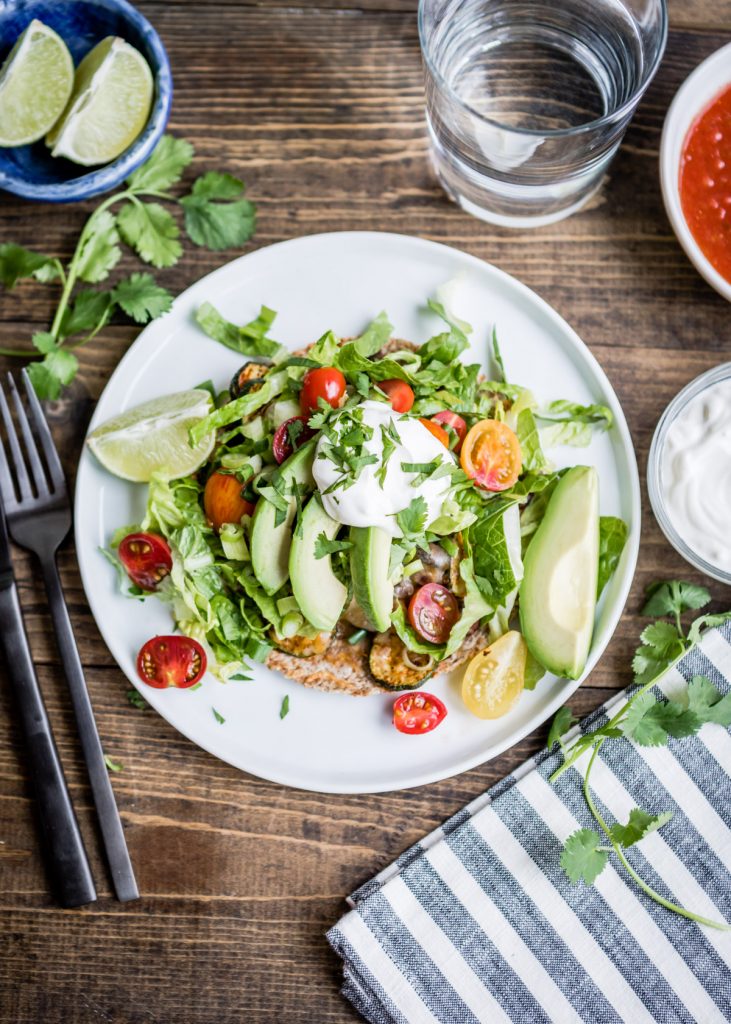 Letting kids assemble their own meal is a great way to overcome any pickiness. Don't like cilantro? Don't put it on your tostada!
Baked Tostadas with Fajita Veggies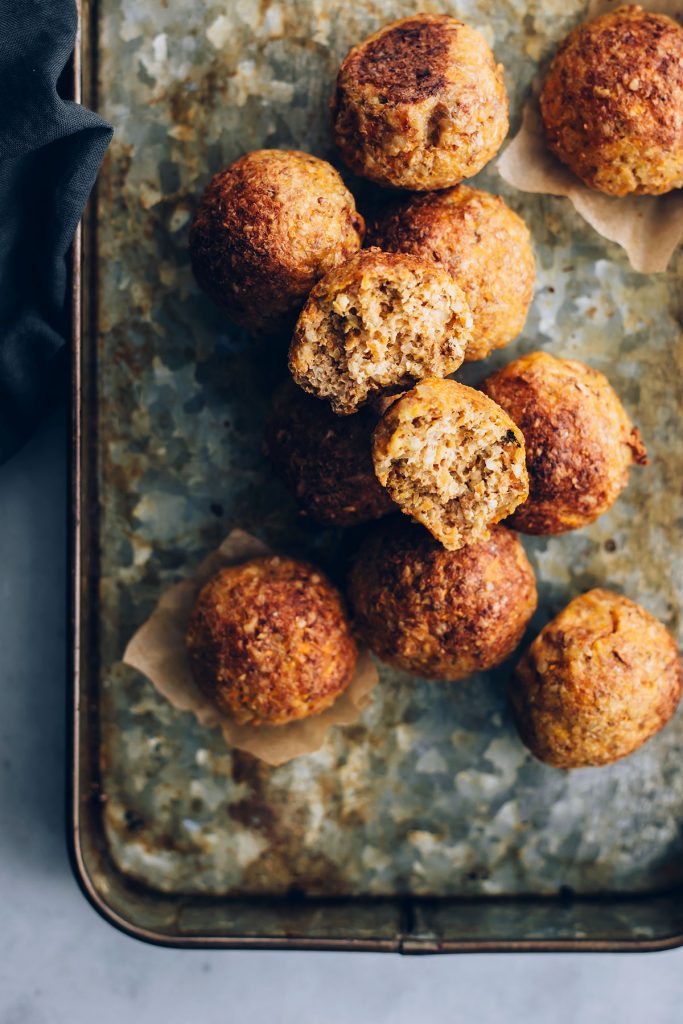 No one will guess that these vegetarian meatballs are made with carrots. We love them piled onto a big plate of spaghetti.
Kid-Approved Freezer-Friendly Carrot Walnut Meatballs

This is one of my preschoolers favorite meals. I'm not sure if it's all the cheese or the fact that she can help make it by tearing up the tortillas, but a win is a win!
Vegetarian Enchilada Skillet with Sweet Potatoes and Black Beans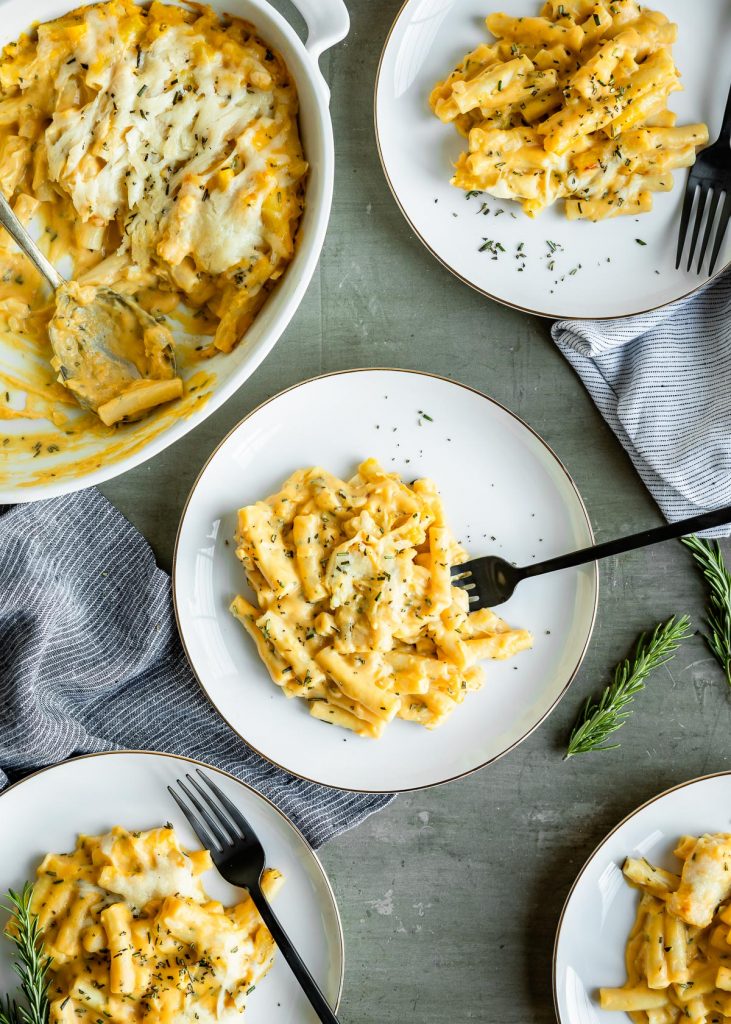 When it comes to vegetarian meals for kids, mac and cheese is always a winner. Ditch the box and opt for this creamy, cheesy, but veggie-packed baked ziti instead.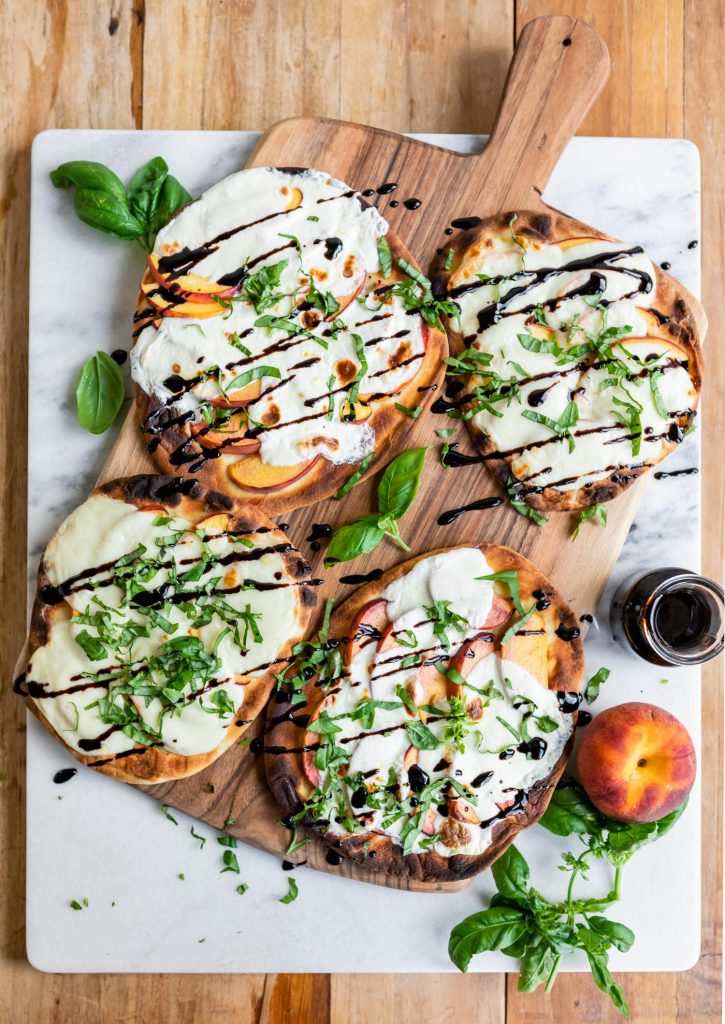 Our pediatrician told us that if veggies are a no-go, try fruit instead. And fruit on a pizza works surprisingly well!
Grilled Peach Caprese Naan Pizza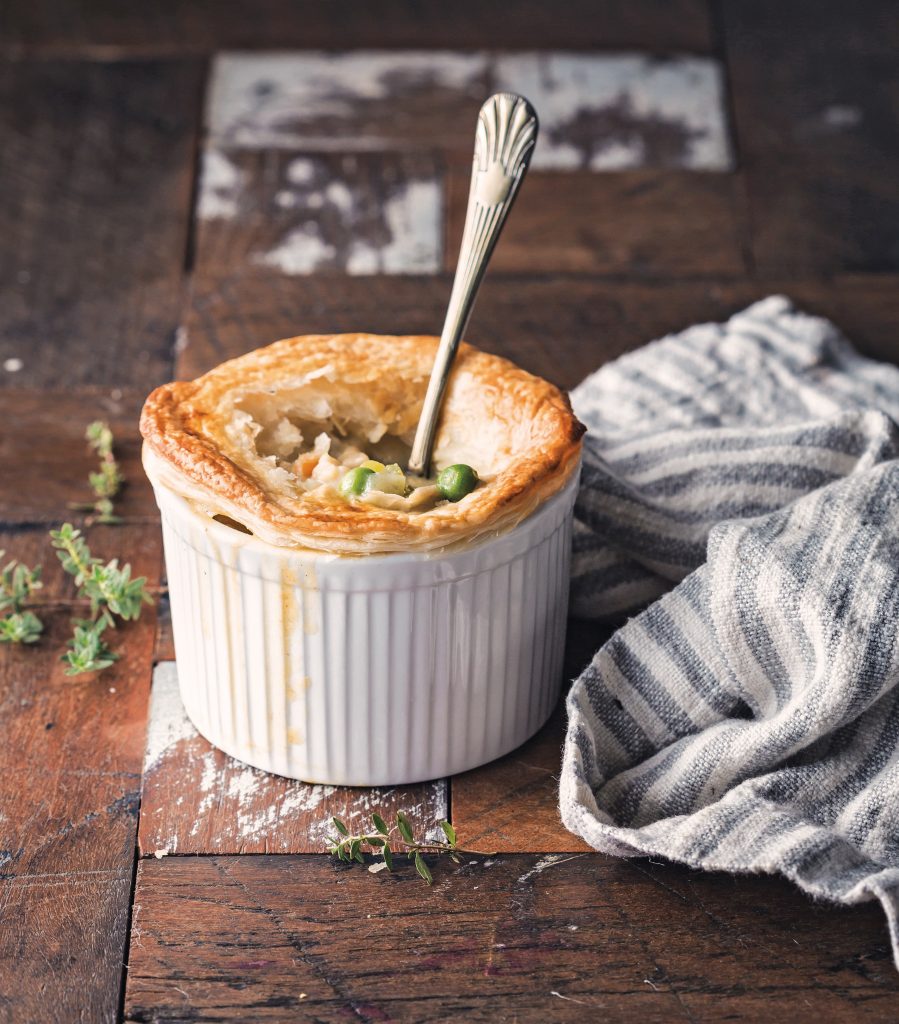 This recipe comes from a cookbook full of vegan recipes for carnivorous families, so you know it's going to be a hit.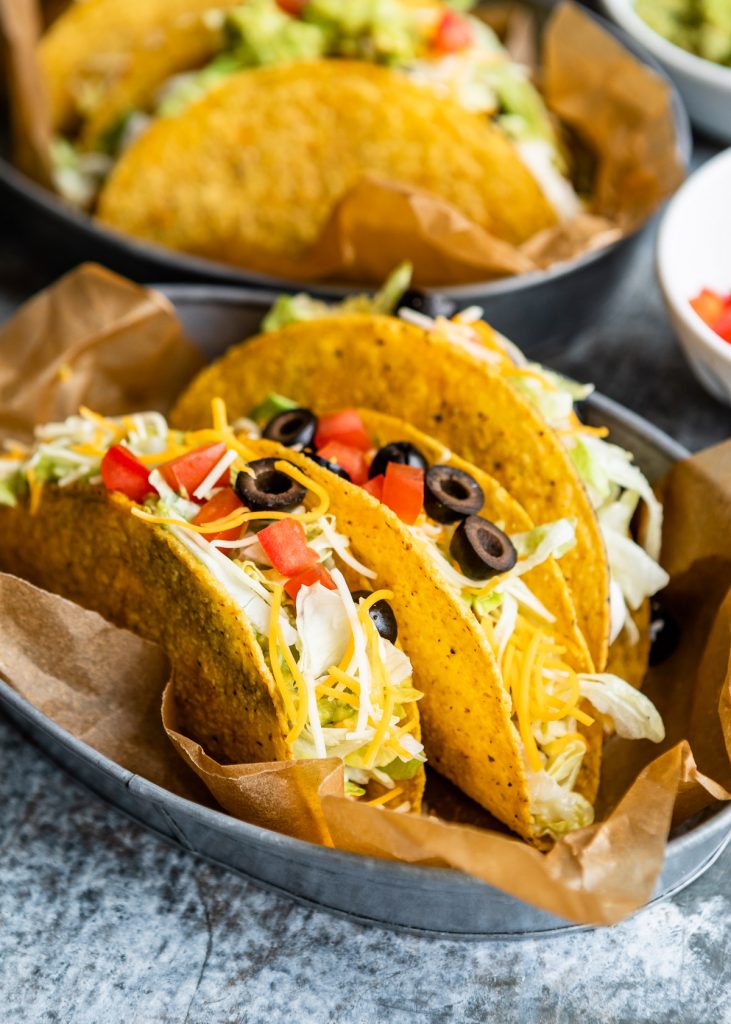 No tofu, no vegetables–these tacos are made with crumbled tempeh to mimic the texture of ground beef.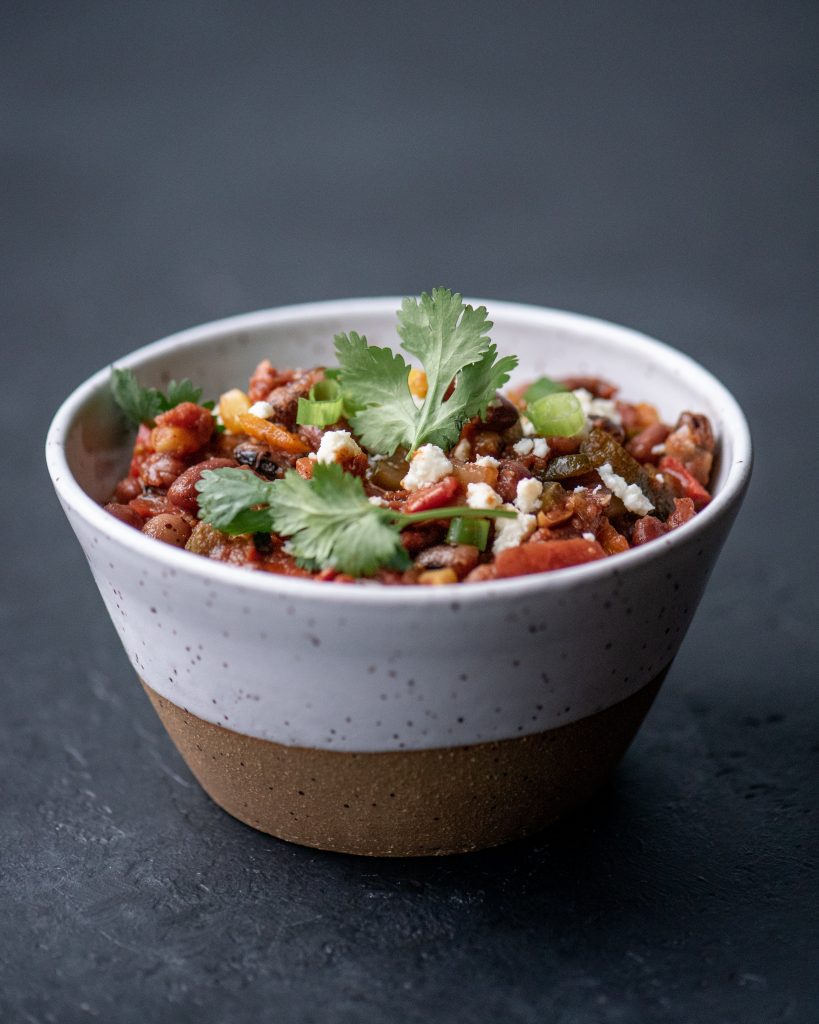 You can make this bean-and-veggie chili as spicy or as mild as you like. We love having leftovers spooned over baked sweet potatoes.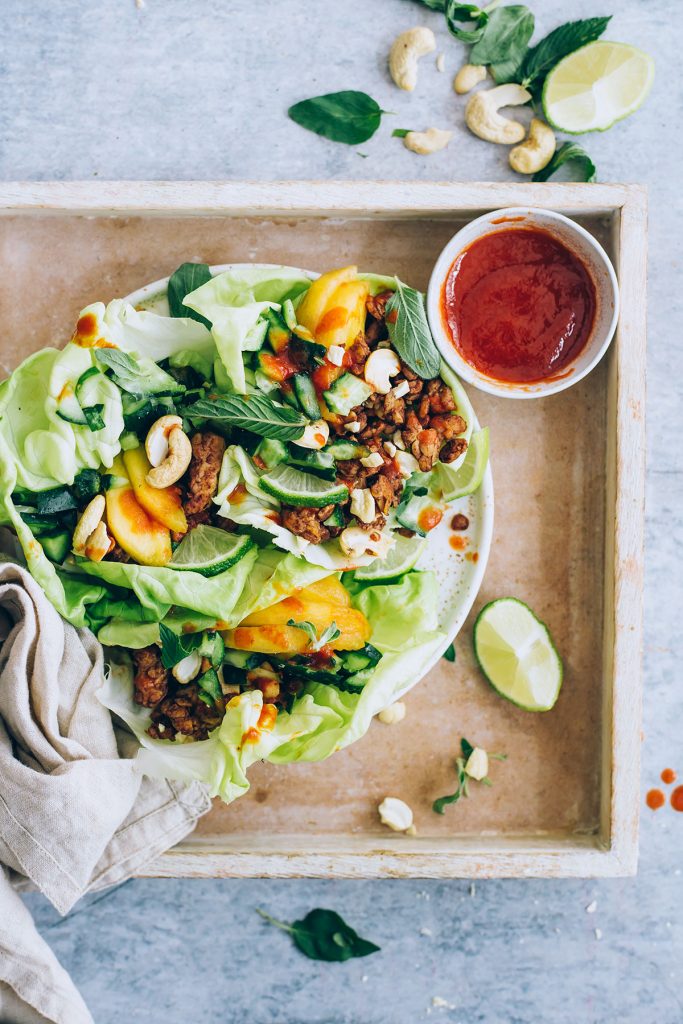 Lettuce wraps are another of my daughter's faves–she loves assembling her wraps and the crunchy lettuce.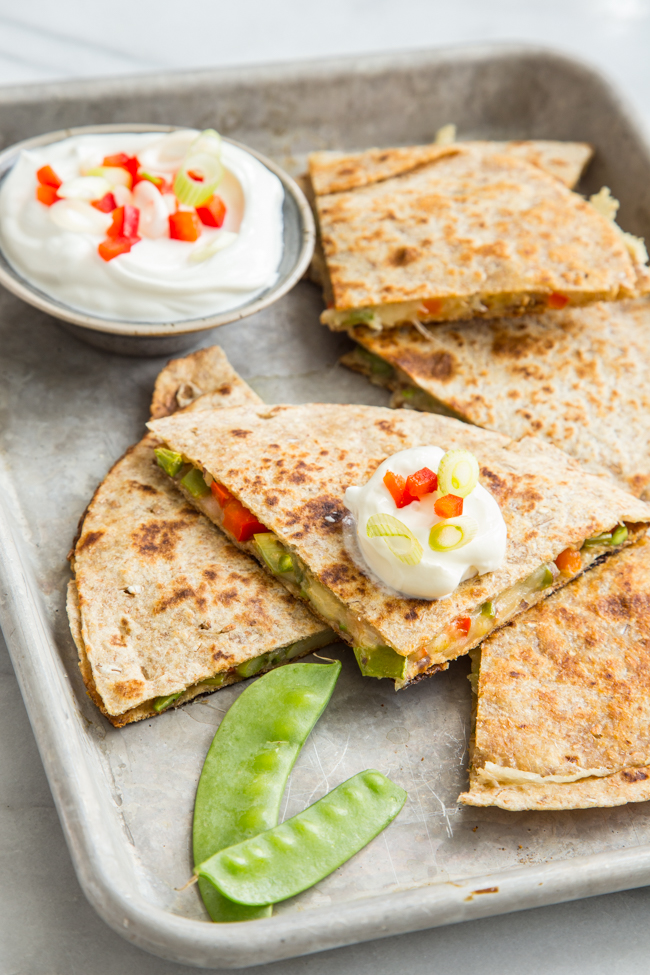 Quesadillas are one of the easiest vegetarian meals for kids and all that cheese makes it easy to sneak in some vegetables and beans.
40