Eating outdoors is one of the perks of summer. Whether you decide to go on a day trip, go to the park or improvise in your backyard, a summer picnic should be fun and casual for everyone involved. That means food should be the same: effortless, no-fuss, and, of course, portable. And in no way does that mean boring! Scroll down for 10 tasty vegetarian picnic recipes you can easily make-and-take.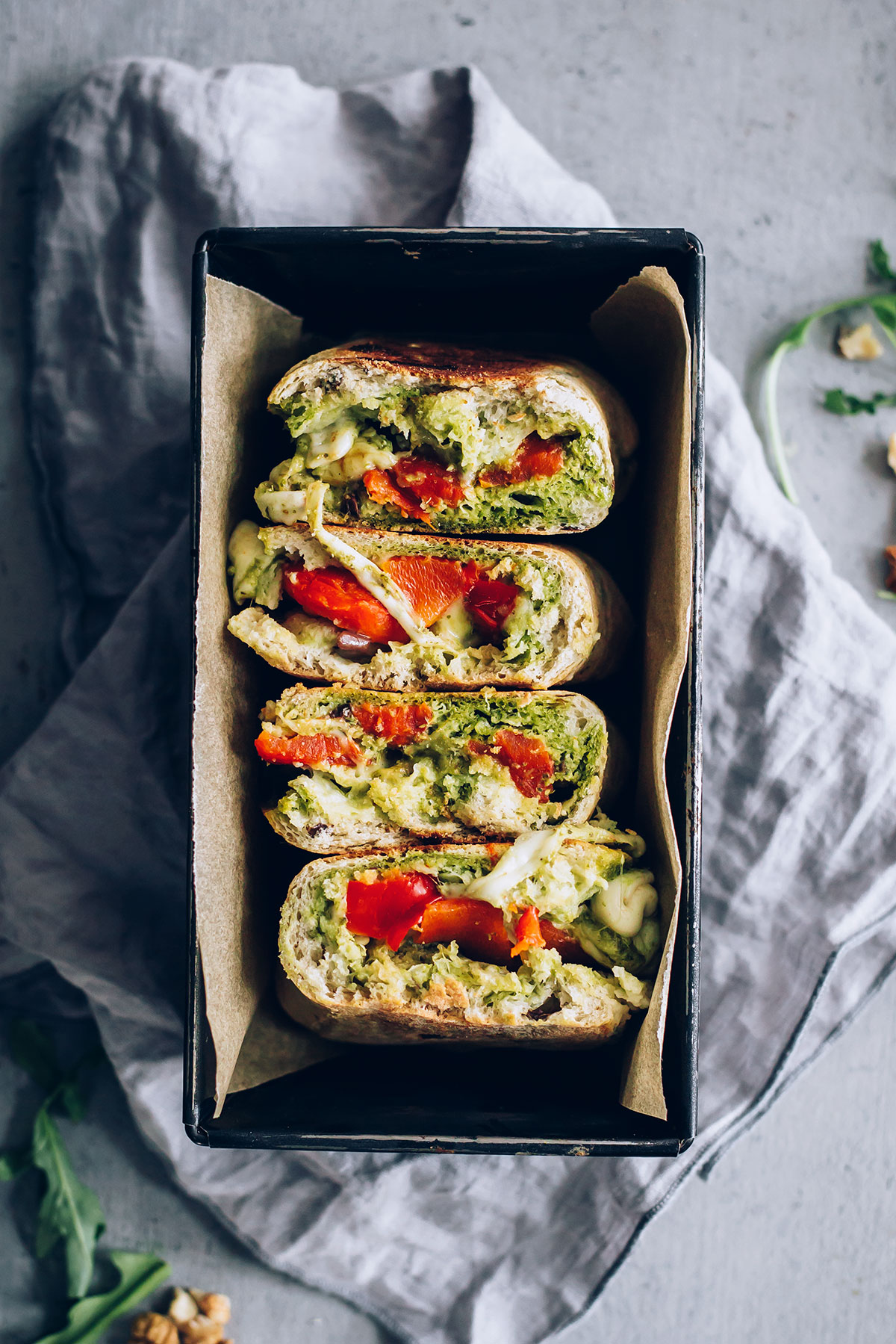 Roasted red pepper and pesto can be made in advance, leaving the prep of these tasty paninis for the last minute. Enjoy them fresh on a picnic blanket.
Fresh Mozzarella and Roasted Red Pepper Panini with Arugula-Walnut Pesto
A sweet snack is a must for summer picnics! But that doesn't mean it has to break the calorie bank. These dark chocolate and cherry bites taste like cookies but they're so much healthier (and kid approved!)
Dark Chocolate Cherry Granola Bites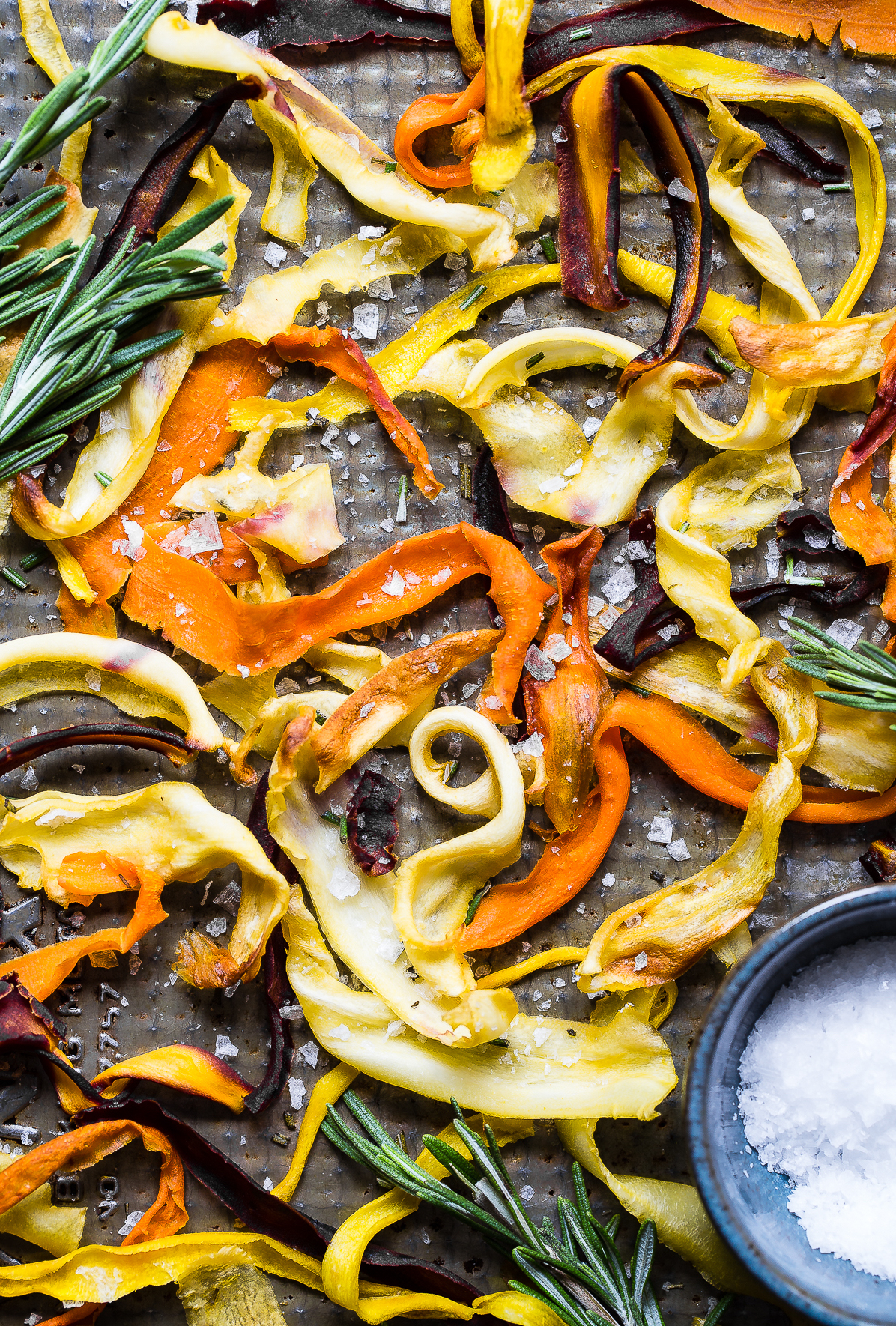 These baked strips of carrot with just rosemary, olive oil and sea salt are ready in a pinch. You can eat them on their own, as a side, or throw them in a jar salad for some extra crunch.
Baked Carrot Crisps with Rosemary and Sea Salt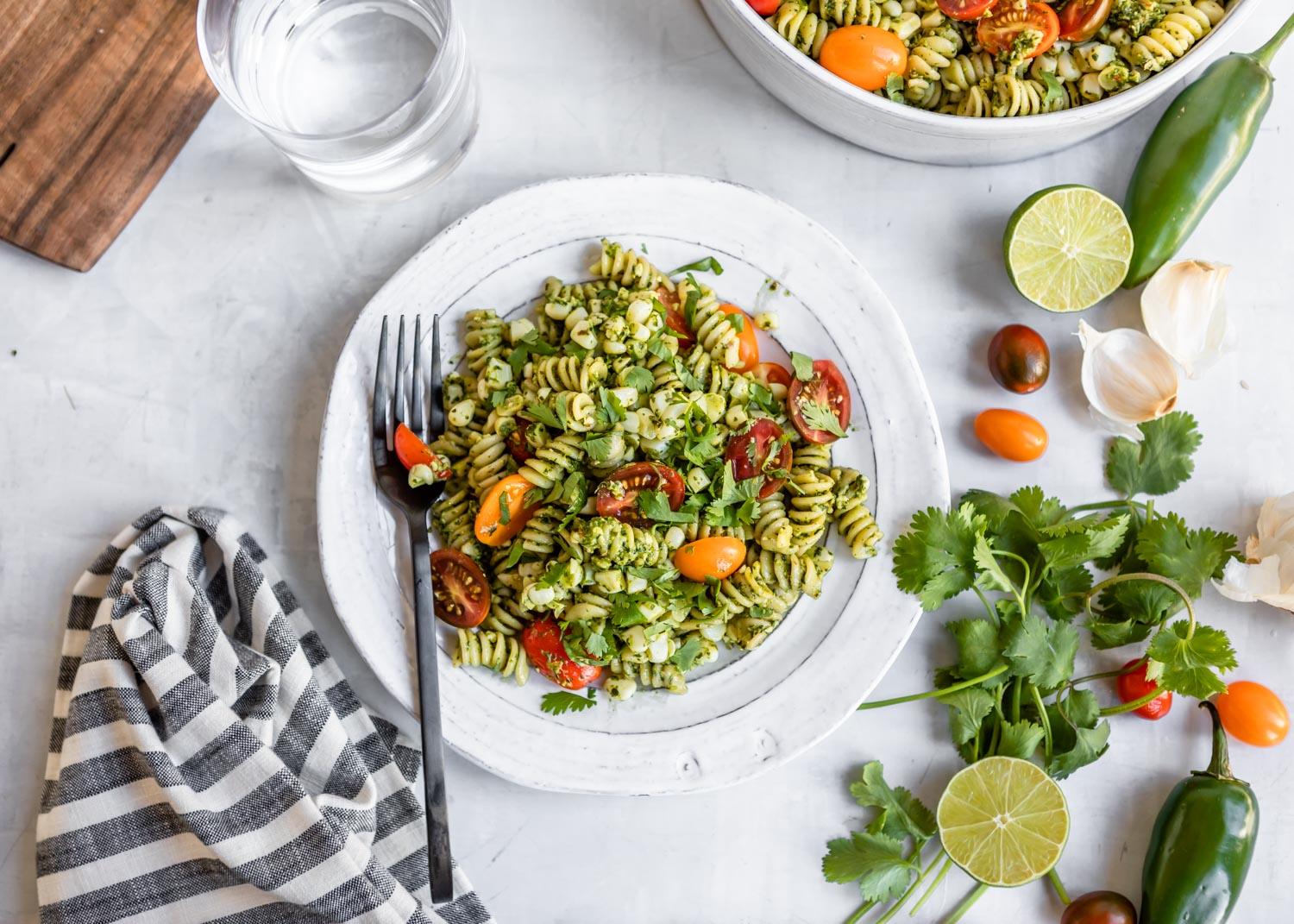 Cold pasta dishes are the unsung heroes of picnics everywhere! This recipe calls for an easy cilantro pesto, grape tomatoes and corn, and it's satisfying as well as refreshing.
Jalapeño Cilantro Pesto Rotini with Grape Tomatoes and Sweet Corn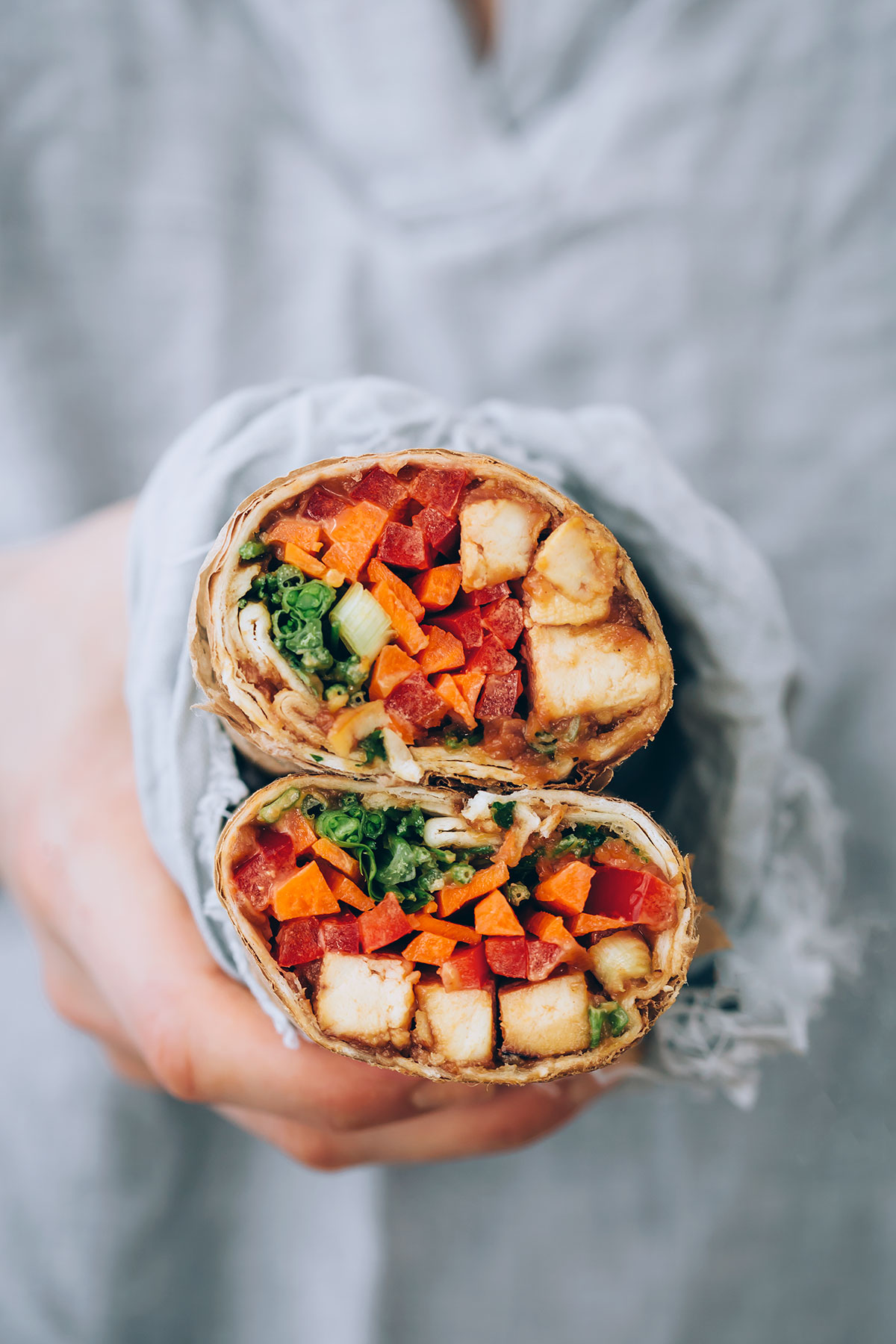 Wraps are the ideal meal-to-go. Made with a ginger peanut spread and protein-filled tofu, these bad boys make cooking even for a bigger crowd a breeze.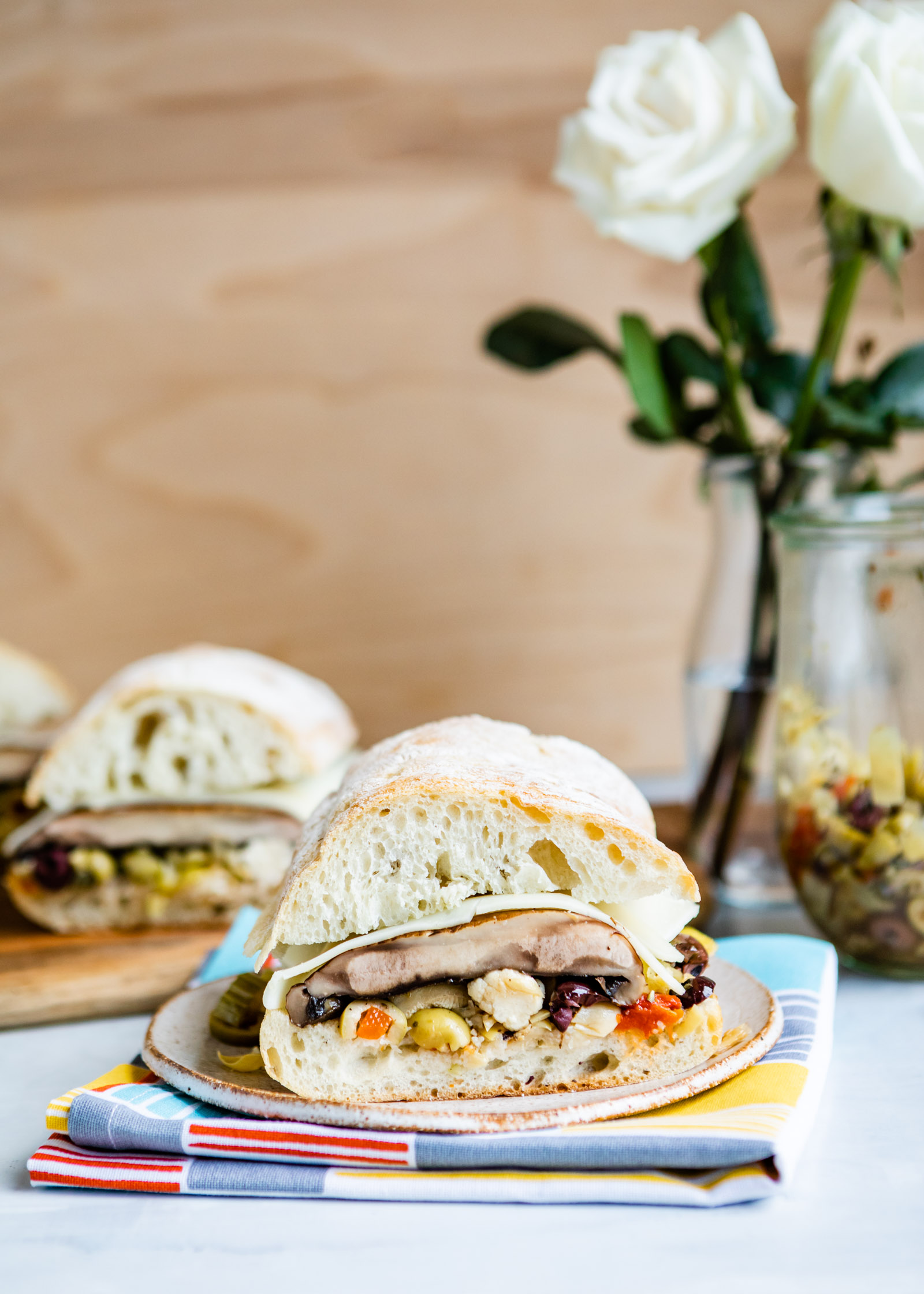 This vegetarian muffuletta is a super tasty sandwich, and it will taste even fresher if you get to grill the portobello mushrooms on the spot!
On their own or as a base for hummus and other dips, these crackers are a blast! They're made with lots and lots of seeds, as well as flavorful sun dried tomatoes, garlic, oregano, and basil.
Sun-Dried Tomato and Garlic Super-Seed Crackers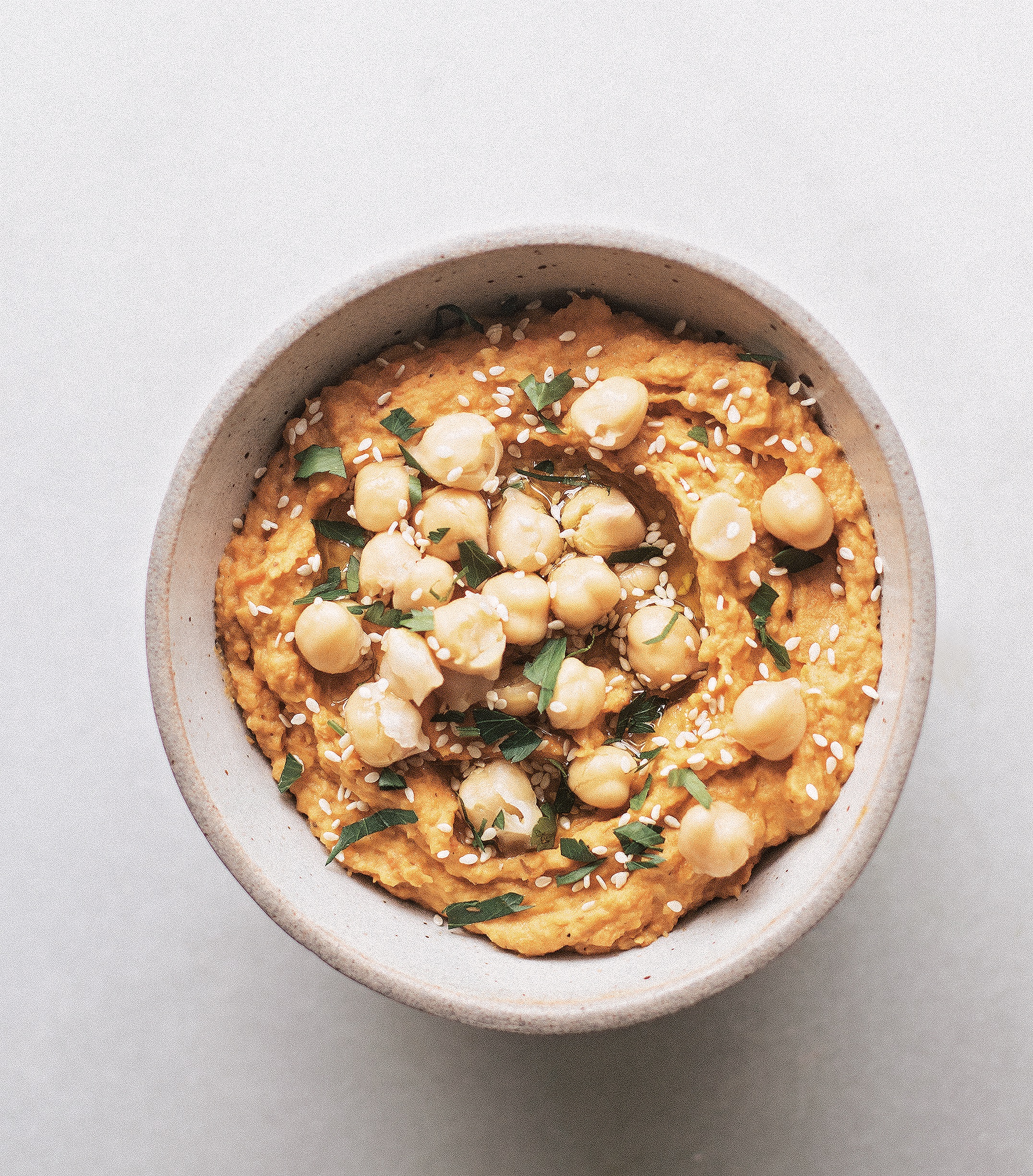 Speaking of hummus, you can go the traditional route, or you can switch things up by adding roasted carrots and chili paste as per this tasty recipe.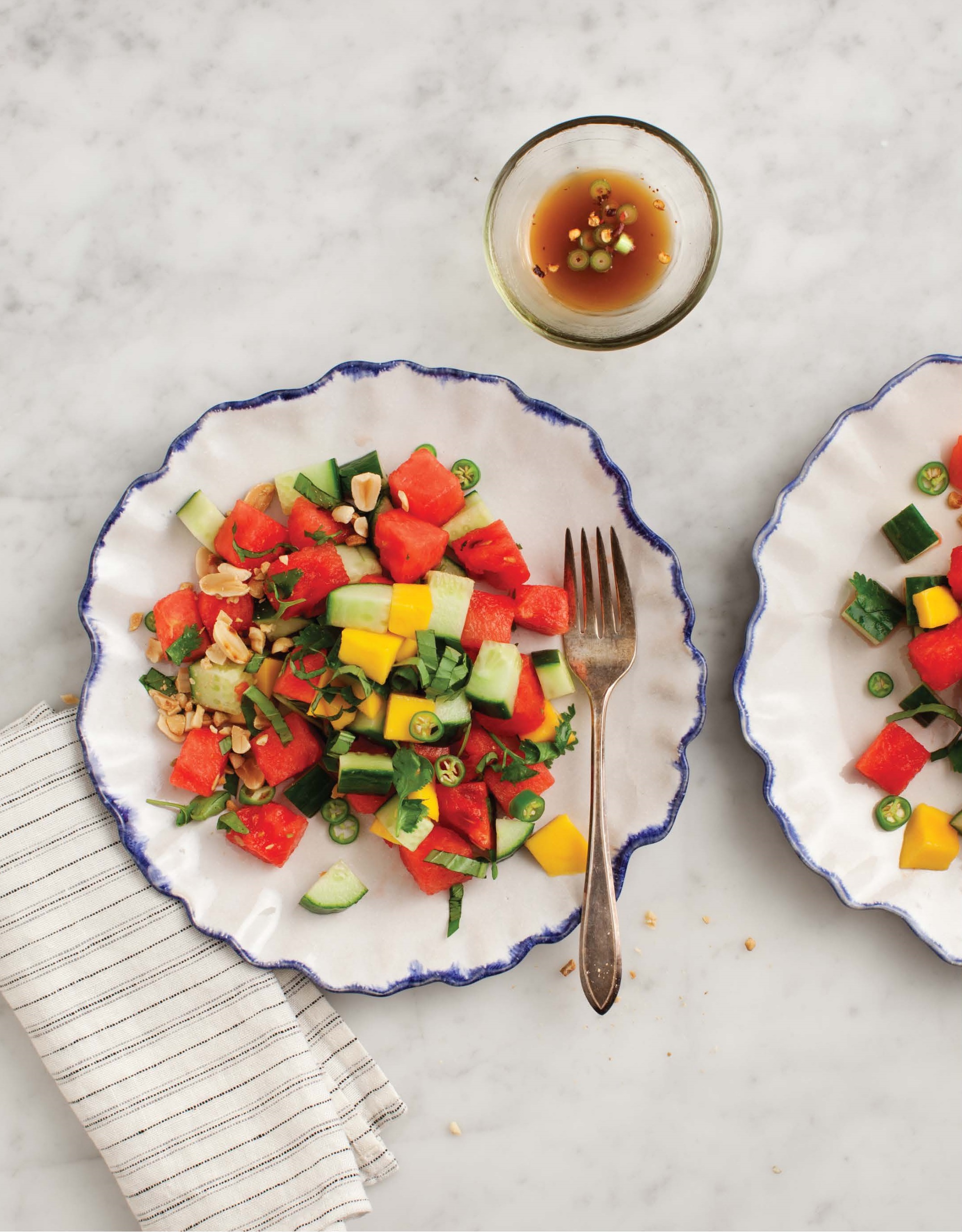 This salad absolutely tastes like summer, with cucumber, basil, mango and watermelon joining forces in the ultimate refreshing meal. It's sweet but not heavy, which makes it the perfect starter.
Cucumber Basil & Watermelon Salad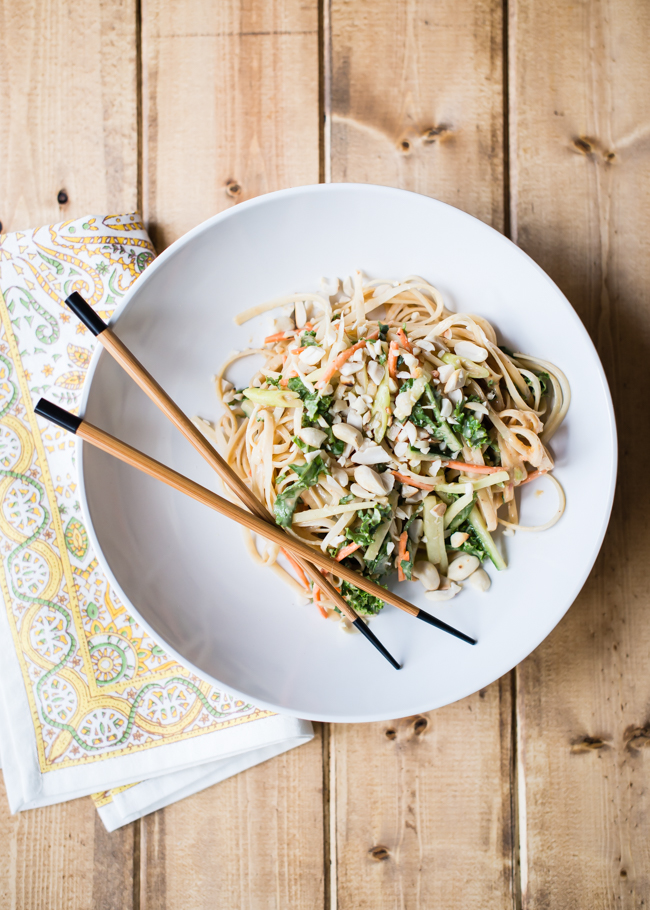 A 15-minute noodle dish is what we mean when we say summer cooking should be effortless! This one packs well, too, and it's delicious served cold.
Sweet and Spicy Cold Peanut Noodles
13