If you're looking for some tasty vegan lunch ideas to add to your rotation, you've come to the right place! From filling salads to packable wraps, these recipes are filled with protein and good-for-you veggies. And they have one more thing in common: they're anything but boring! So if you're looking to mix things up in your plant-based diet, here are 8 of our favorite vegan lunch recipes.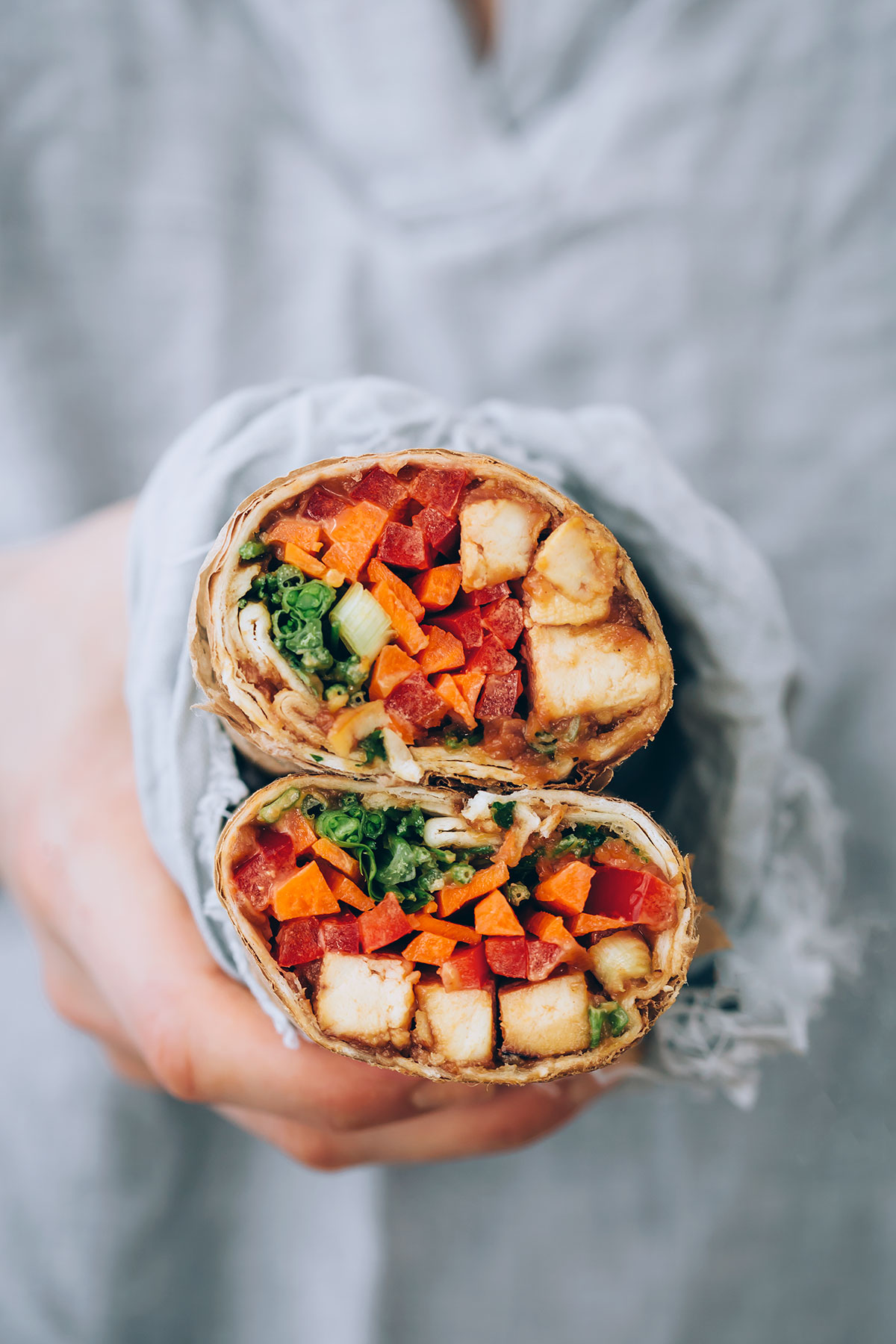 Crispy tofu is the star of this easy lunch wrap. Combined with a ginger peanut spread and fresh veggies, it's an explosion of flavor you'll crave over and over.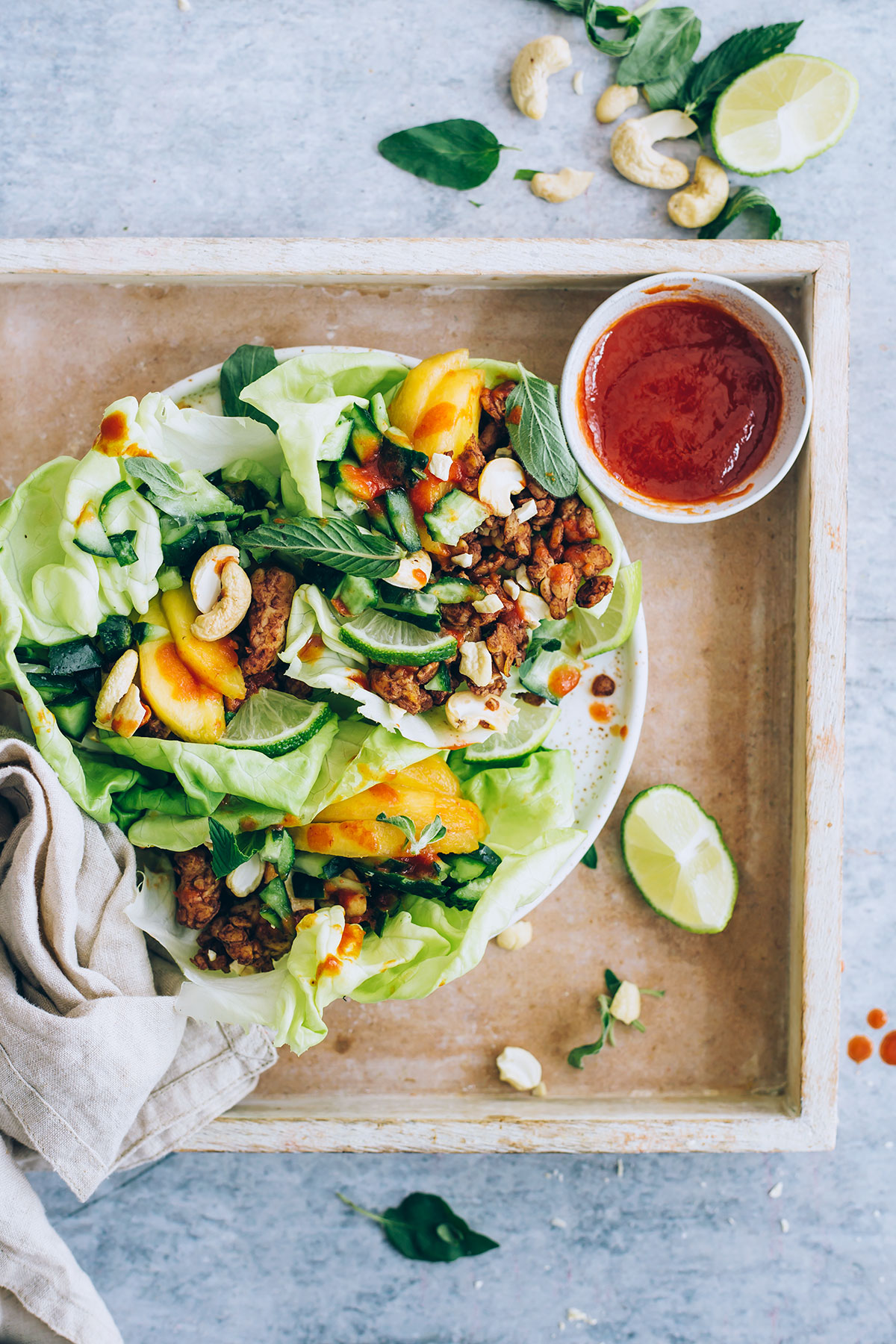 These lettuce wraps are filled with crumbled tempeh, fresh herbs, hoisin, and mango to make a sweet-and-savory meal that comes together in minutes.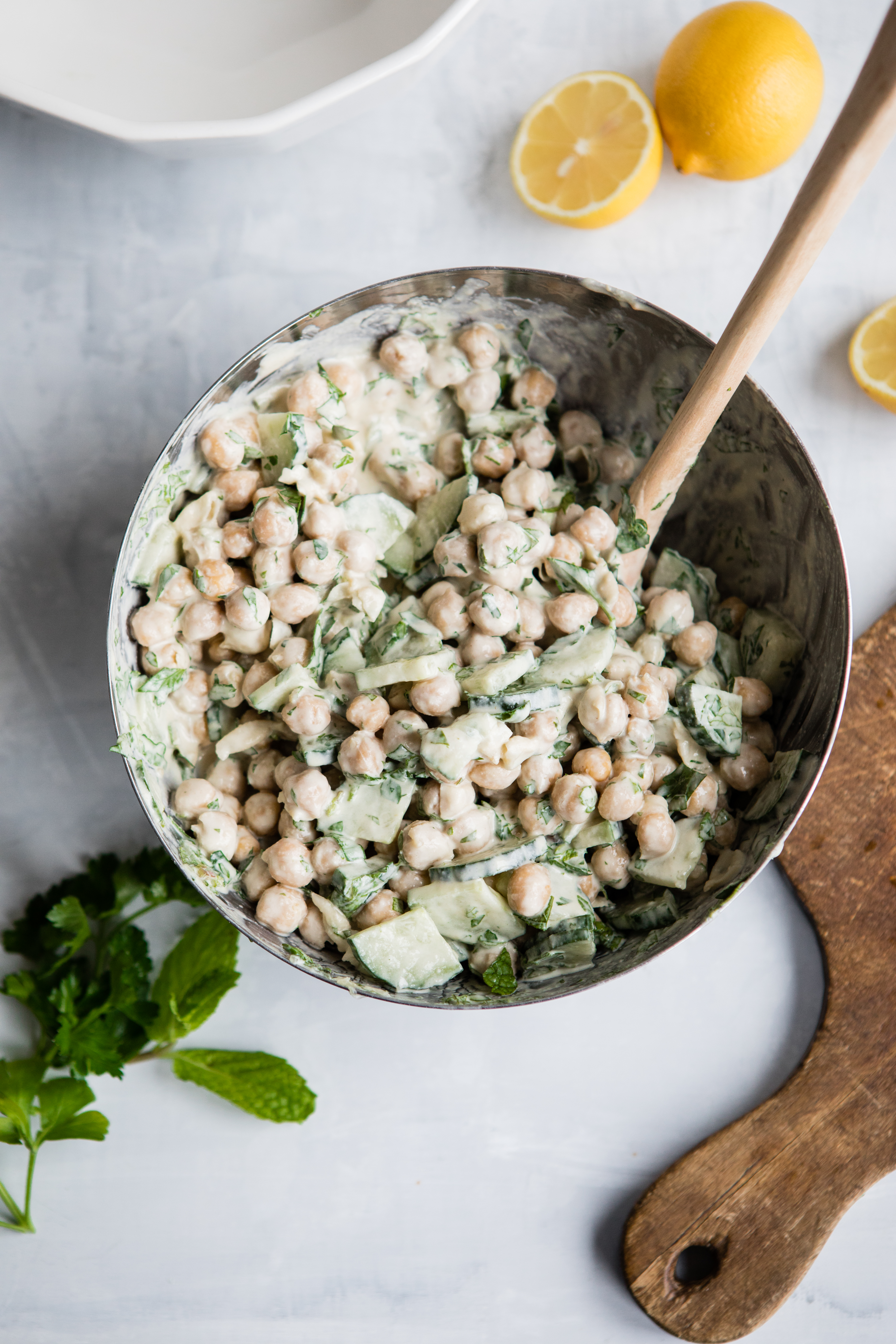 If you're not a fan of eating the same food a few days in a row, this tahini chickpea cucumber salad is for you! You can eat it as-is or add it to meal bowls, wraps or pita bread, among other options.
Tahini Chickpea Cucumber Salad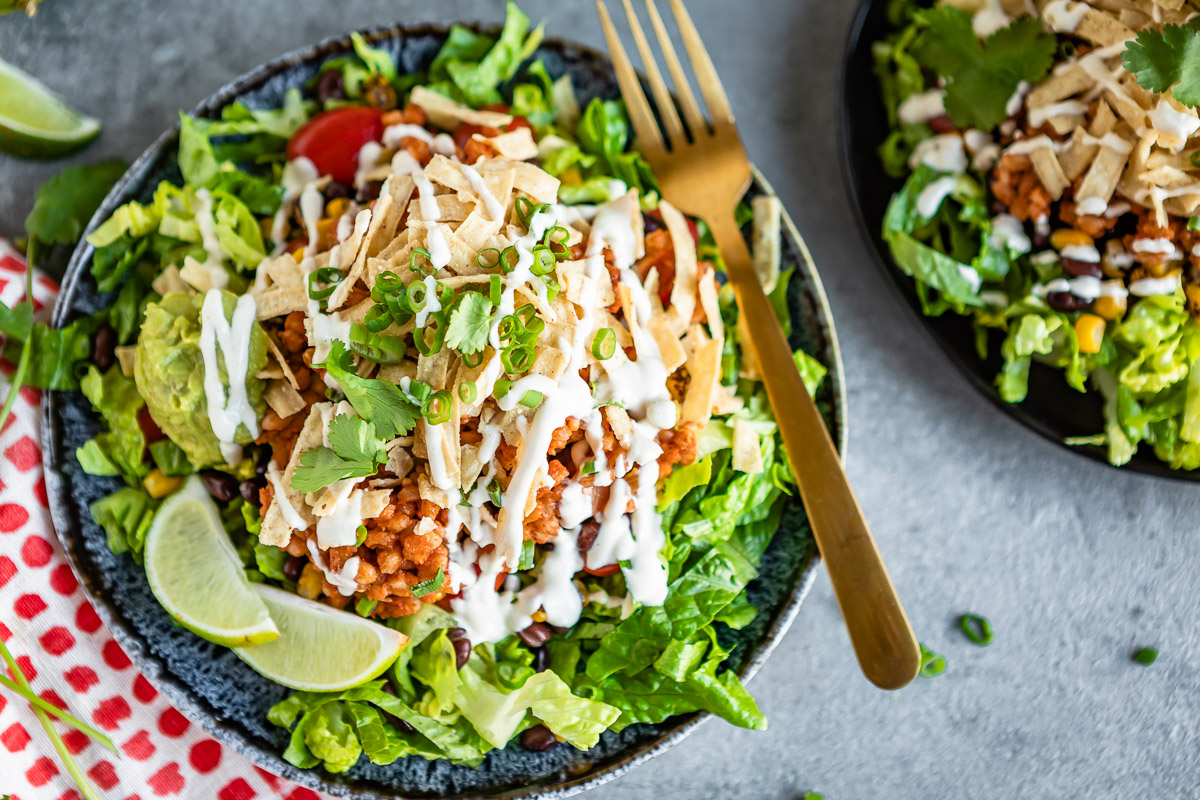 This filling salad is definitely no appetizer: it's the main course! Black beans, whole grains, and a zesty, creamy dressing tie it all together–not to mention all the fun fixings that go with taco salads (tortilla strips, anyone?)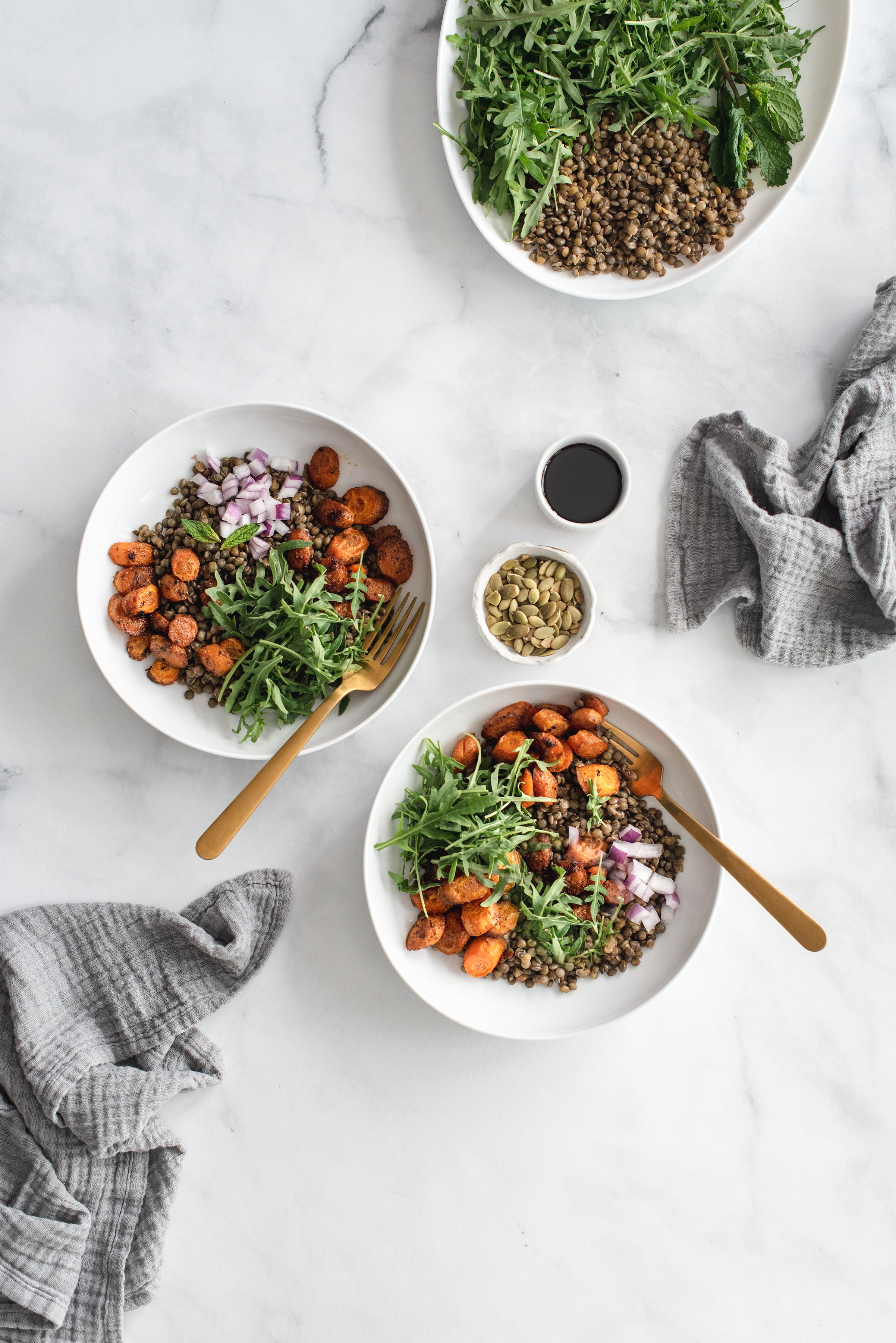 Sweet maple roasted carrots, French lentils,and greens all brought together with a fragrant Indian-spiced dressing that you'll find yourself making for drizzling on all kinds of things.
Masala Lentil Salad with Cumin Roasted Carrots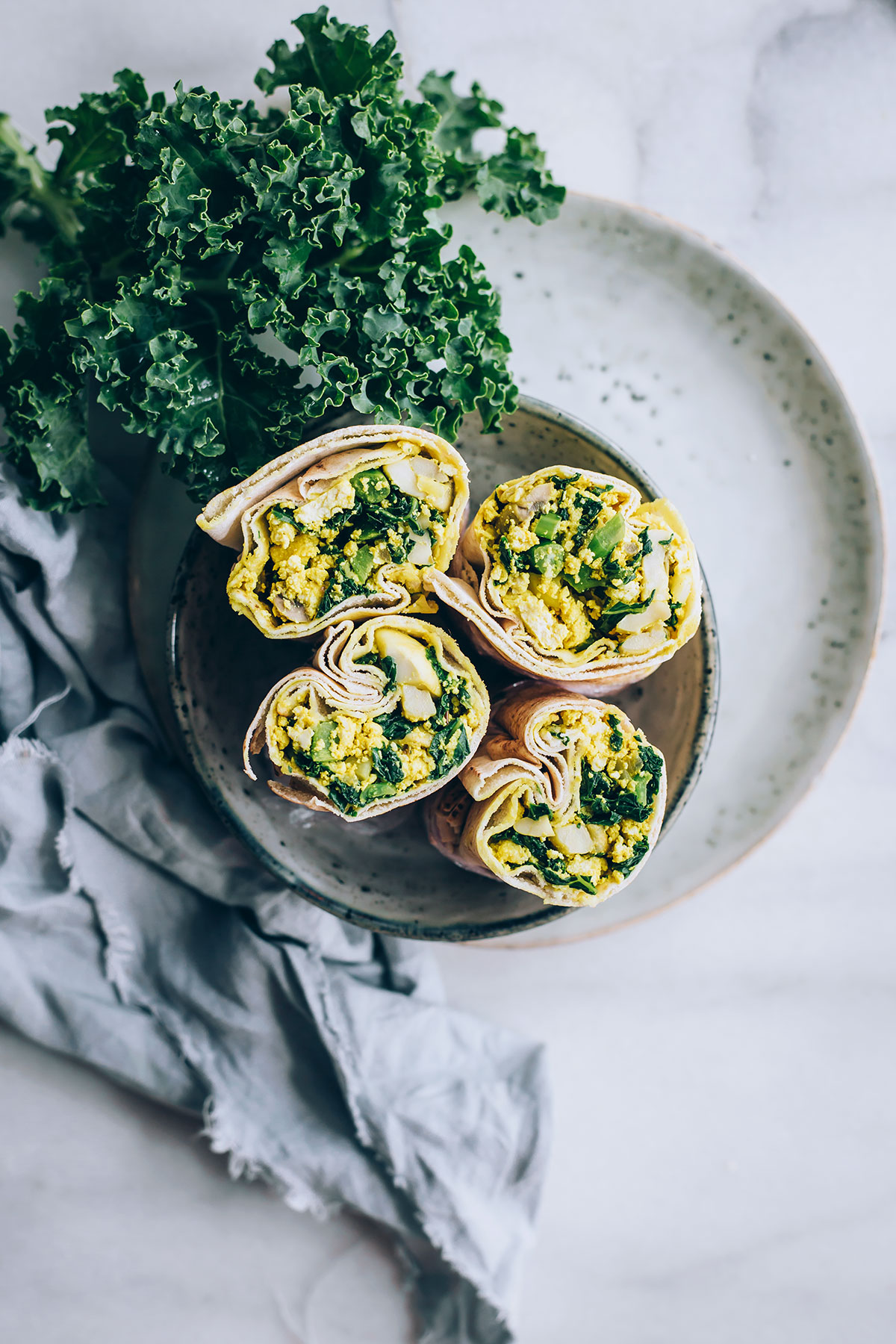 Tofu scramble is the perfect make-ahead base for a bunch of meals! We're especially partial to these portable wraps with mushrooms and kale.
Make-and-Freeze Tofu Scramble Wraps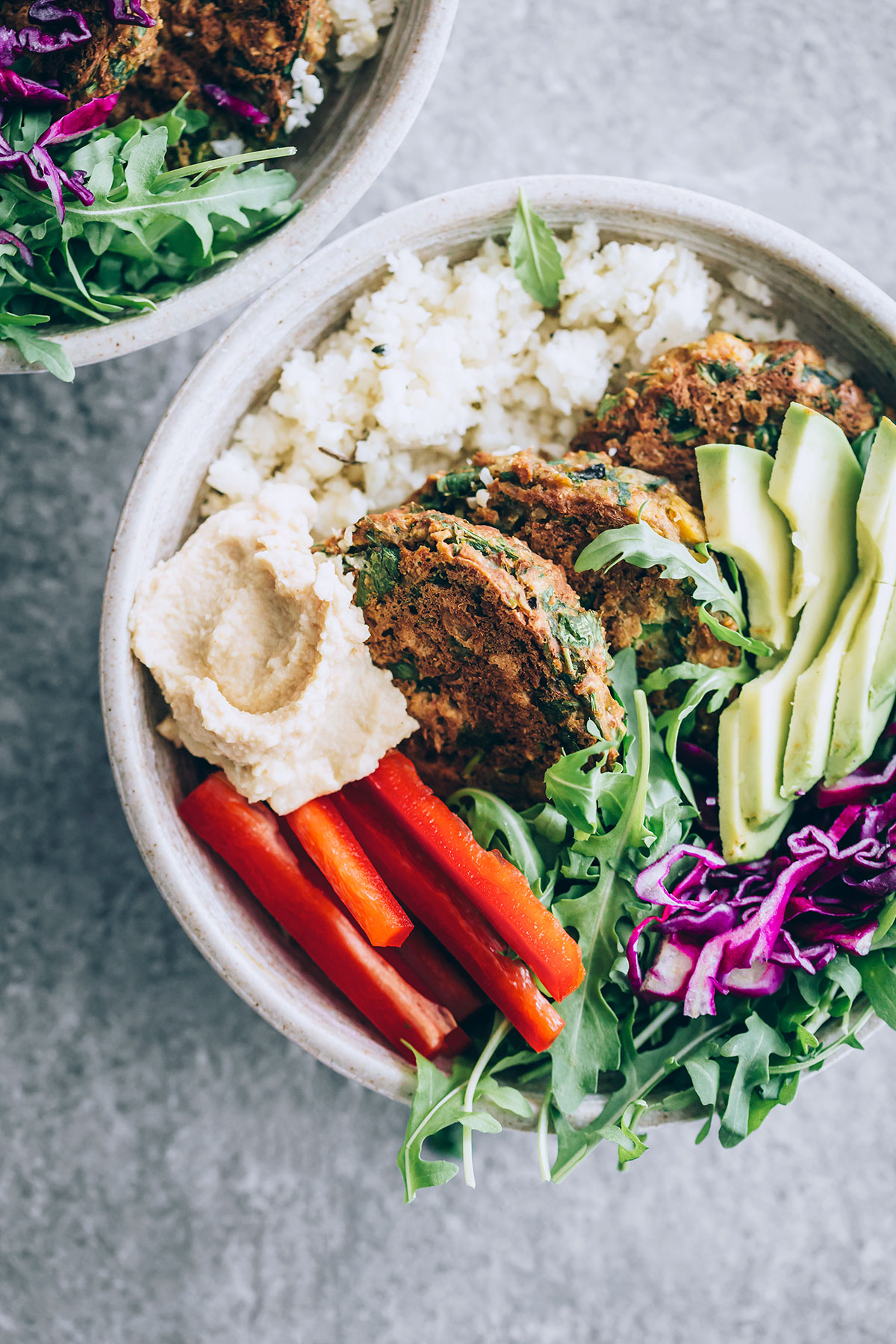 Meal bowls are the greatest food trend since avocado toast! Especially when you can make parts of them ahead, like in the case of these falafel power bowls.
Cauliflower Falafel Power Bowls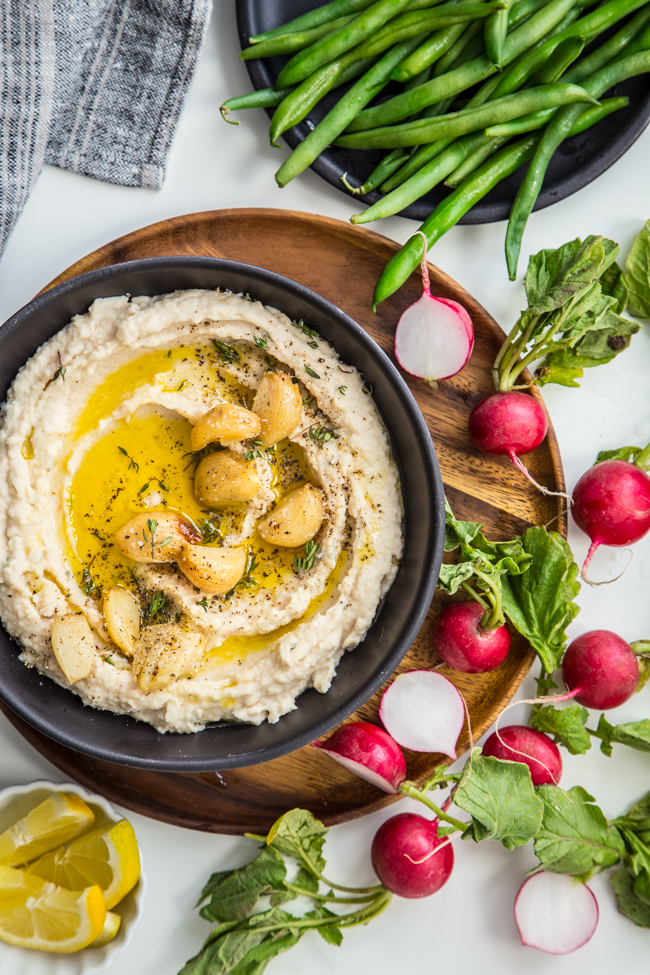 We're not promoting eating at your computer or anything, but this white bean dip is totally up to the task! Use it to dip pita bread or veggies or turn it into a wrap for a quick lunch.
Roasted Garlic & Herb White Bean Dip
Looking for more vegan lunch ideas? Check out our lists of high protein lunches, burritos, and plant-based meal prep recipes.
9