Vegetarian burritos are the ultimate convenience food. It's an entire meal wrapped up into one convenient package! Not only are they portable, they're also great for making in advance and popping in the fridge or freezer until you're ready to eat–this makes them ideal for bringing to work or school for lunch.
These vegetarian burritos range from the traditional to internationally-inspired. Get hungry and grab the recipes below!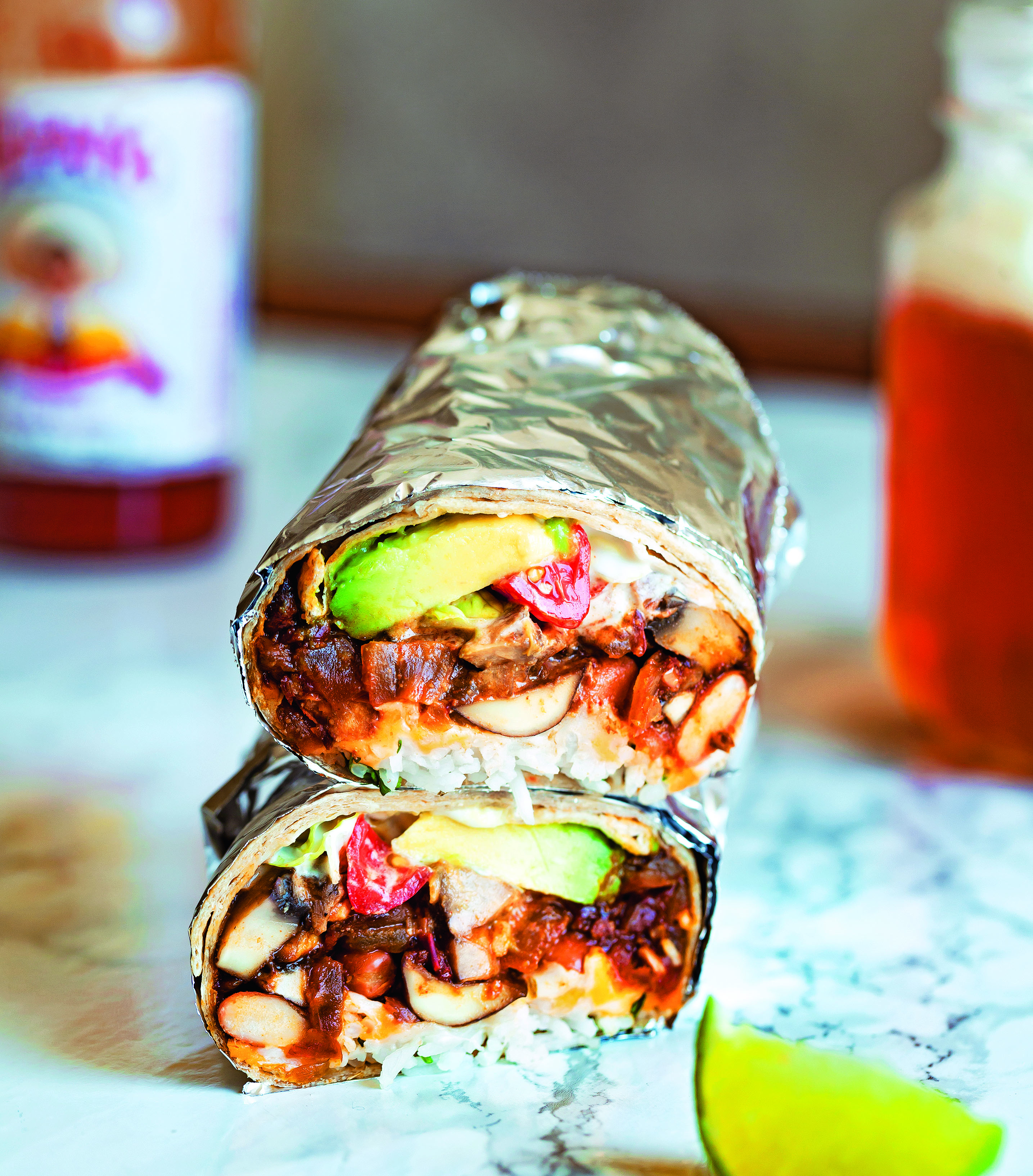 Savory mushrooms replace the meat in these smoky, chipotle-spiced vegetarian burritos.
Street-Style Mushroom Barbacoa Burritos from Hello Veggie

With lettuce and guac, not all burritos are freezer-friendly but these are made specifically for freezing. Hooray!
Black Bean and Quinoa Freezer Burritos from Hey Nutrition Lady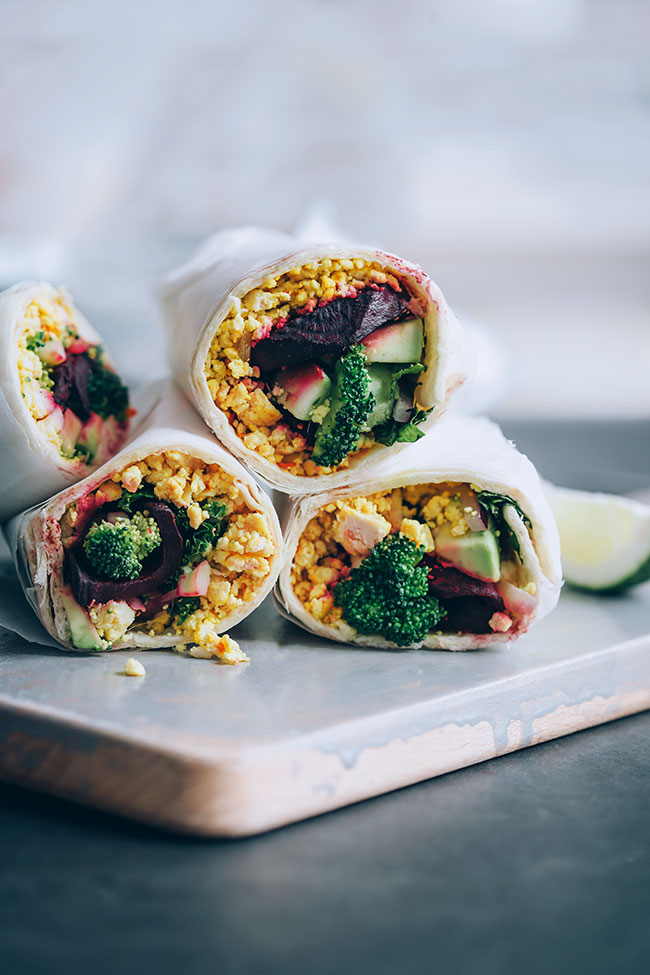 Tofu scramble makes a tasty filling for plant-based breakfast burritos. Don't skip the veggies either!
Easy Vegan Breakfast Burritos from The Awesome Green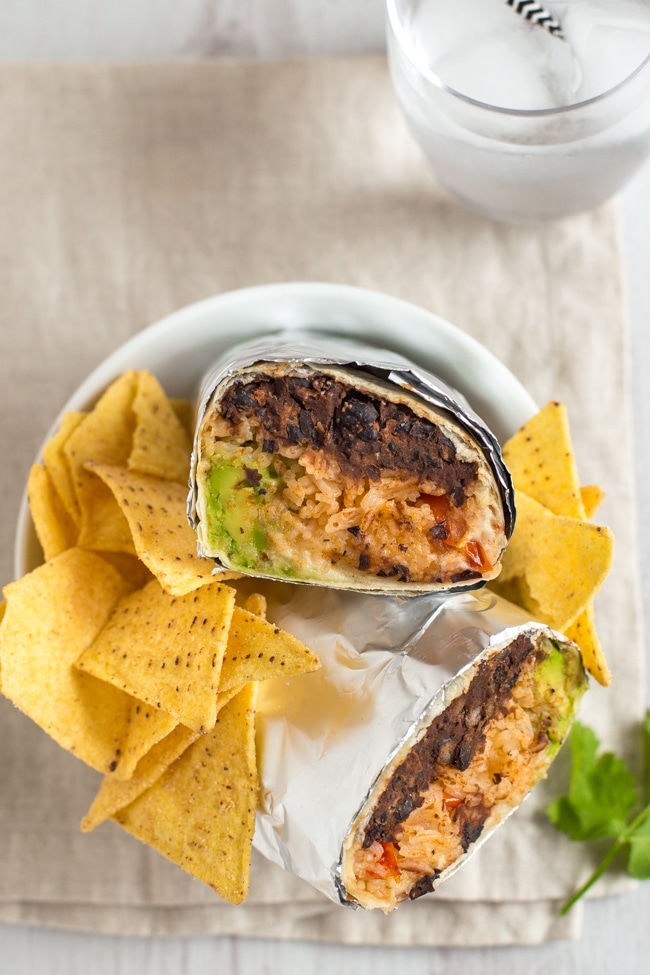 Spicy rice and barbecue flavored beans make these meatless burritos super filling–and freezer-friendly to boot.
BBQ Bean Burritos from Easy Cheesy Vegetarian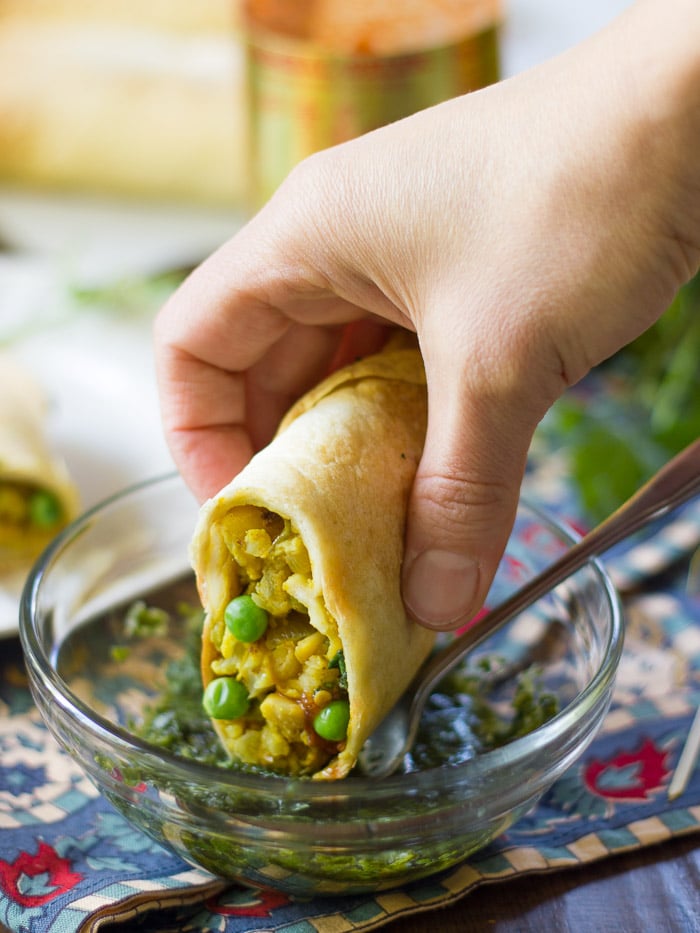 Not into the idea of deep-frying your own samosas at home? Get the experience in an easier form with these samosa burritos.
Cauliflower & White Bean Baked Samosa Burritos from Connoisseurus Veg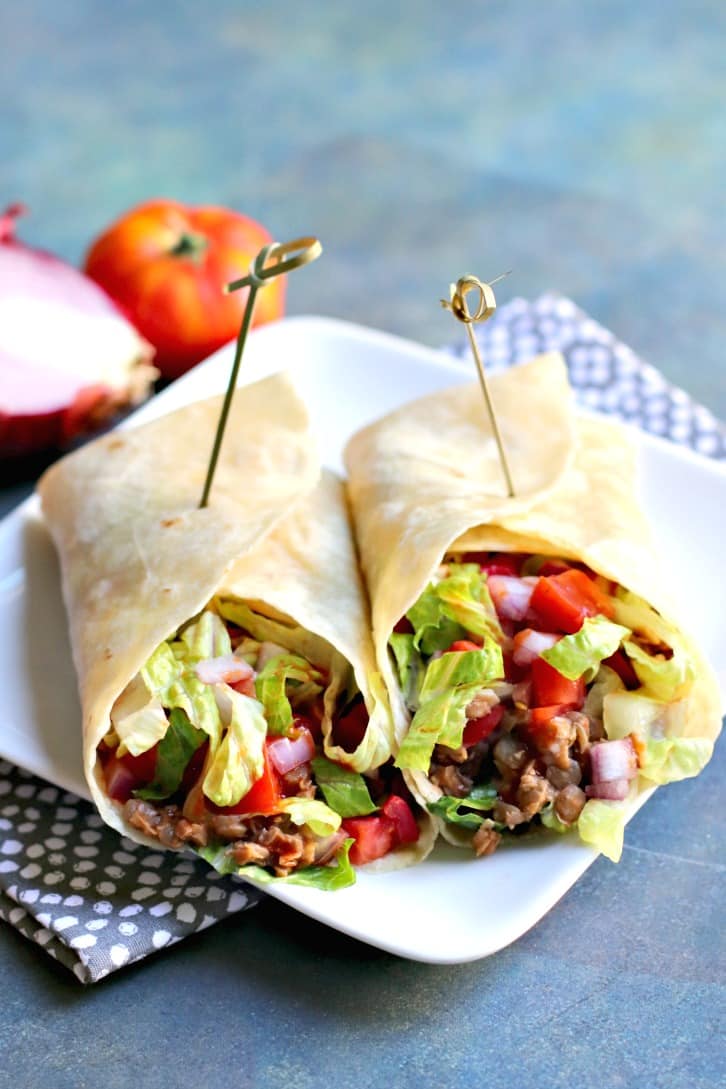 Chickpeas, walnuts, and lentils make the "meat" in this baked vegan burrito recipe.
Greek Vegan Burritos from Veggies Save the Day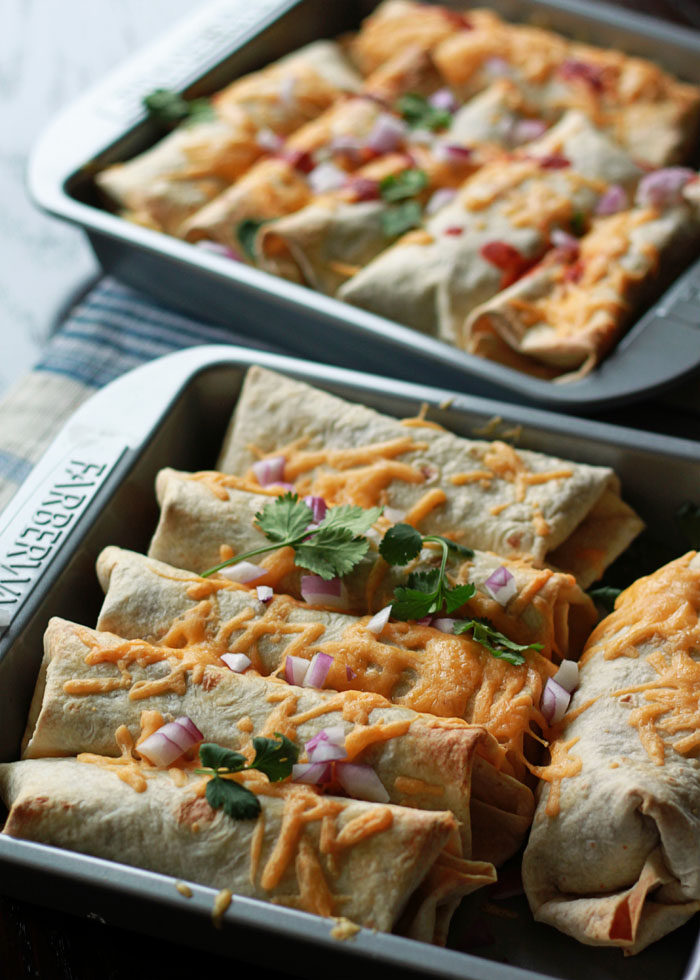 Hello, meal prep! And the carnivores in your life will be happy with the option to add chicken too.
Easy Refried Bean and Cheese Burritos from Kitchen Treaty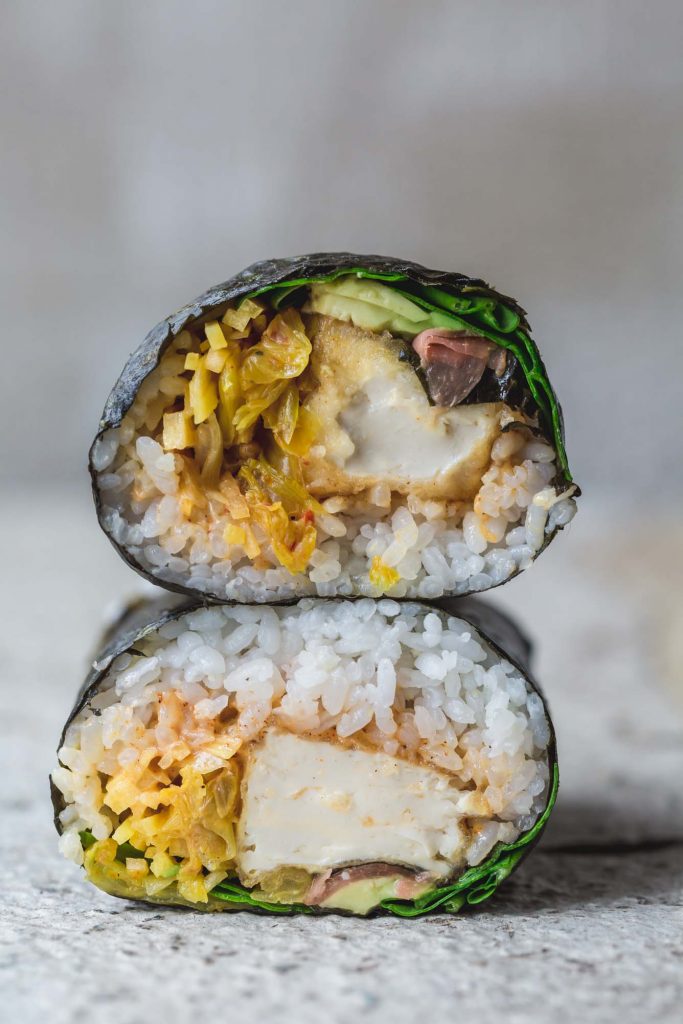 East meets West in these sushi-inspired burritos. Perfect for bento lunches!
Crispy Tofu Sushi Burrito from My Goodness Kitchen
74