If you're still figuring out your Thanksgiving menu… well, you better hurry! Last week we shared some meatless main dishes and vegan sides, but today we're rounding up some ideas for after dinner: plant-based Thanksgiving dessert recipes.
Whether you're looking for a vegan version of a classic or something completely new and different, we've got plenty of options for you here.
(Still need more ideas? Check out our Vegetarian Thanksgiving Recipes board on Pinterest!)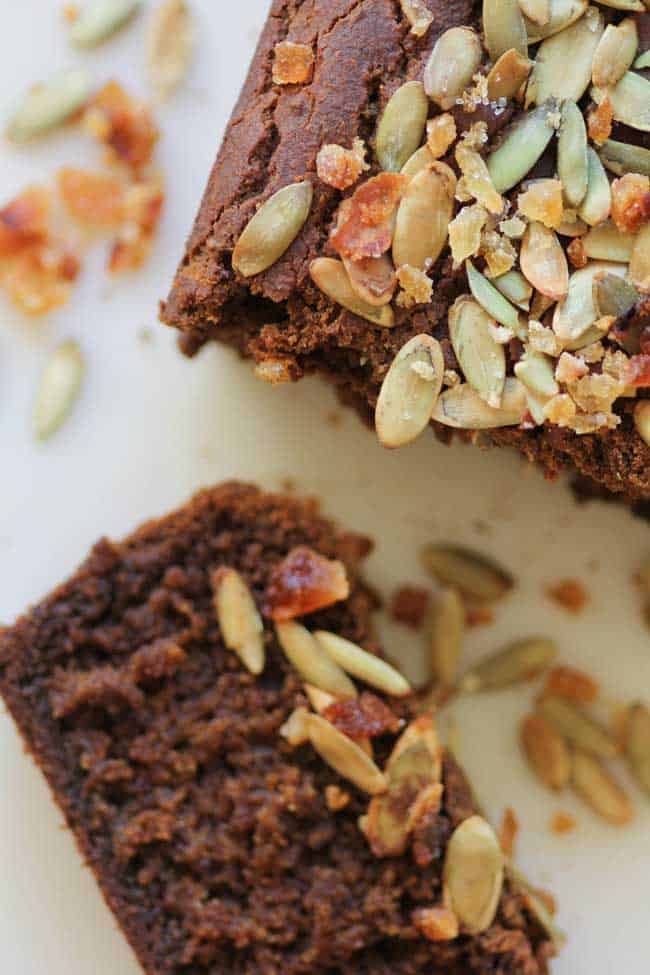 Get the spiciest ginger beer you can find to make this gluten-free pumpkin loaf–it's perfect served with a scoop of ice cream!
Gluten-Free Ginger Pumpkin Loaf from Hello Glow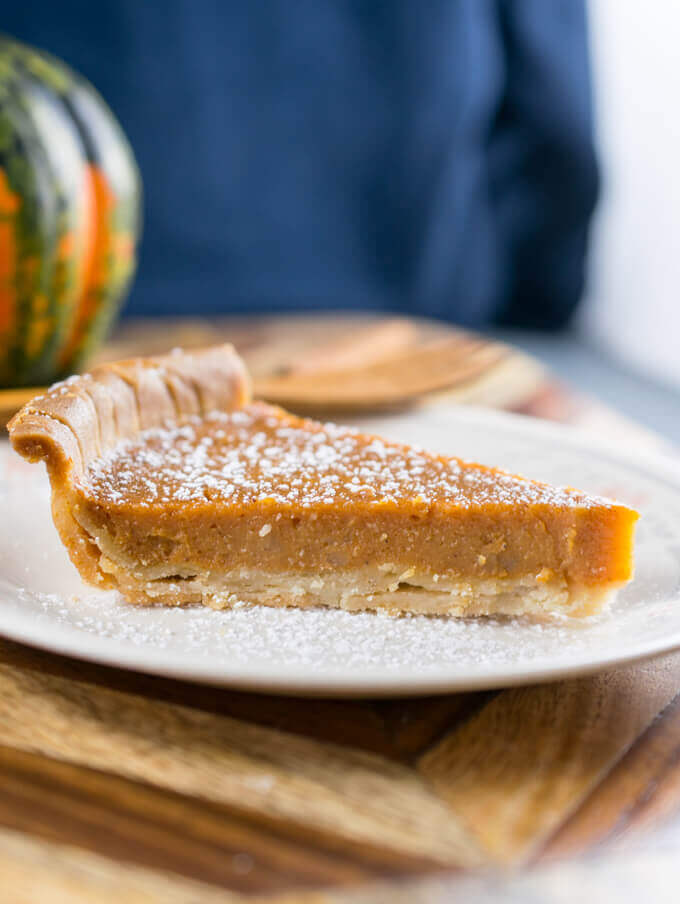 No one will miss the eggs and dairy in this plant-based remake of the Southern classic, sweet potato pie.
Vegan Sweet Potato Pie from Yup, It's Vegan!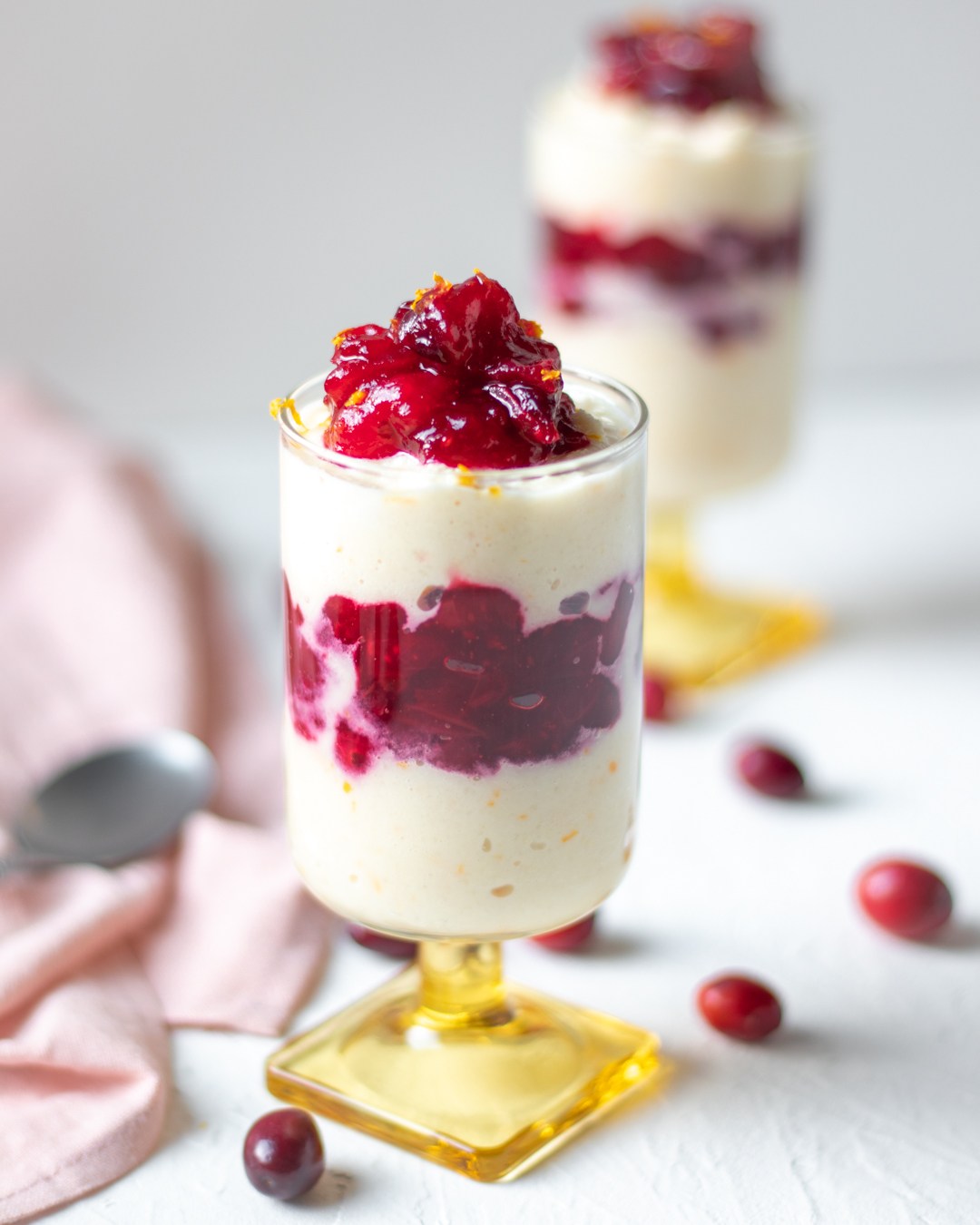 Almond-based ricotta is layered with homemade cranberry compote for a show-stopping plant-based Thanksgiving dessert.
Sweet Orange Ricotta with Cranberry Compote from My Quiet Kitchen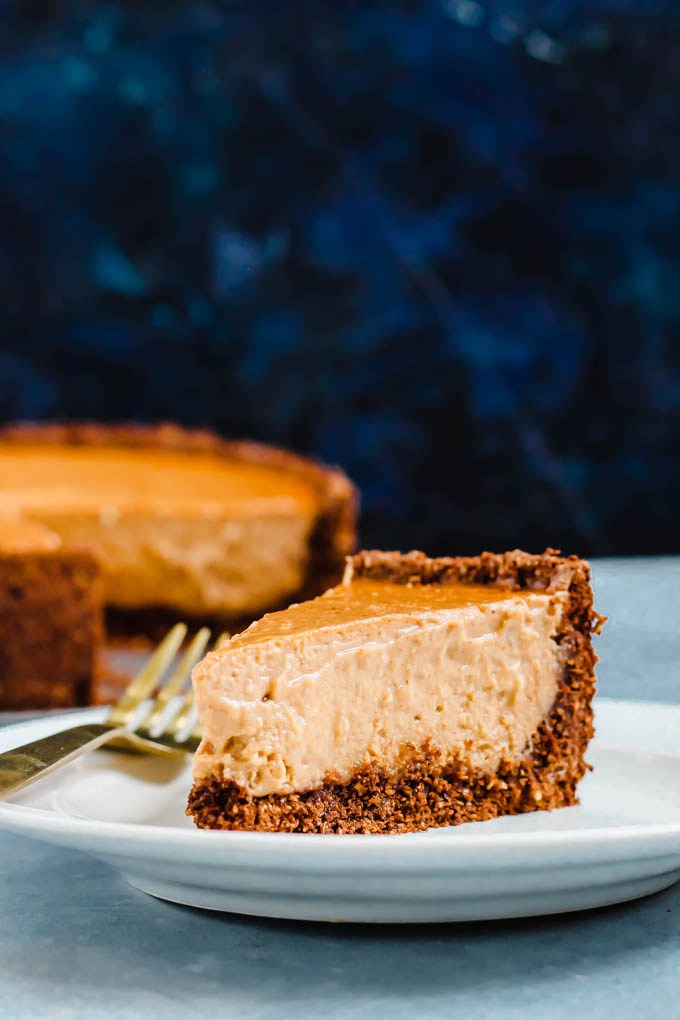 You can never go wrong with vegan cheesecake, but adding pumpkin and a chocolate crust makes it even better.
Vegan Pumpkin Cheesecake with Chocolate Crust from Emilie Eats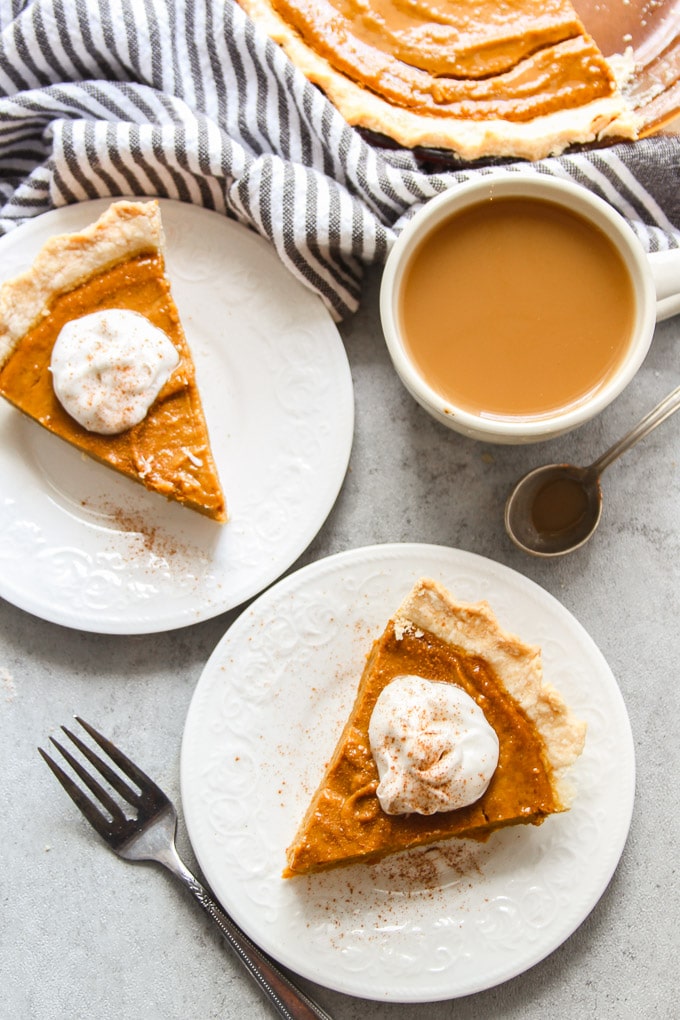 If you like sticking with tradition–sans the animal-derived ingredients–you'll love this plant-based pumpkin pie recipe.
Vegan Pumpkin Pie from Connoisseurus Veg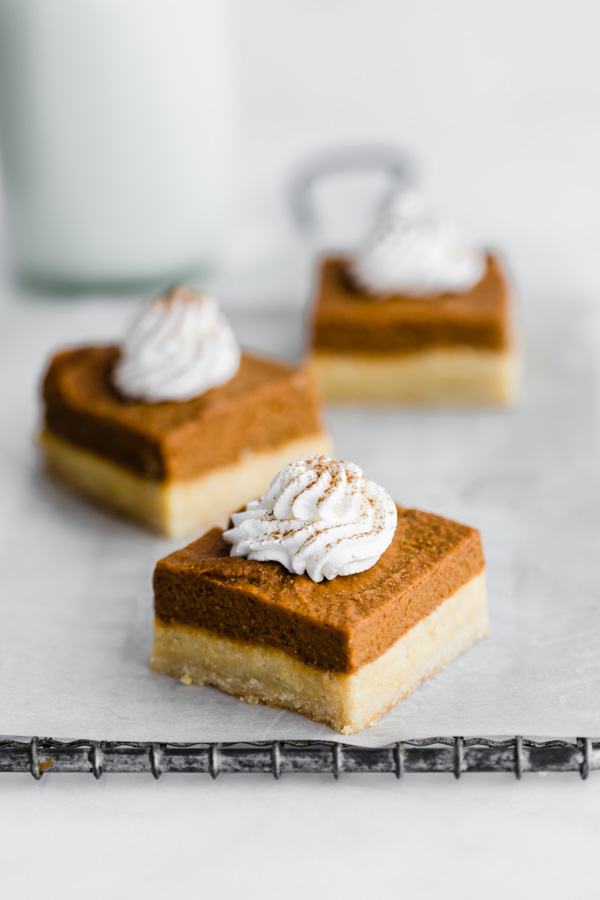 A platter of small bites and handheld treats is a great way to please everyone for the holidays and these pumpkin pie bars are the perfect addition.
Pumpkin Pie Bars with Almond Cookie Crust from Choosing Chia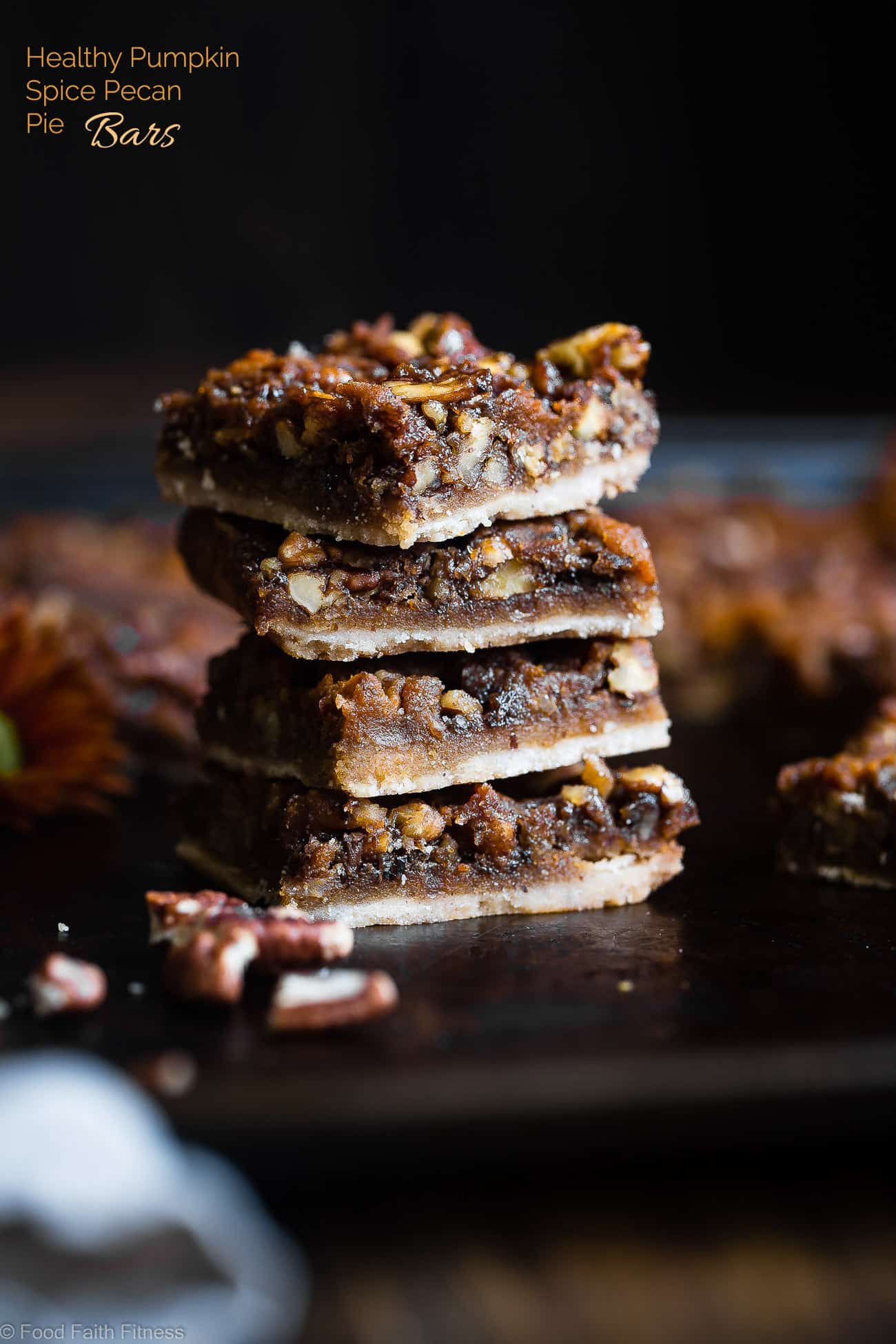 Pecan pie meets pumpkin in these spiced bars. Bonus: they're paleo too!
Pumpkin Spice Paleo Vegan Pecan Pie Bars from Food Faith Fitness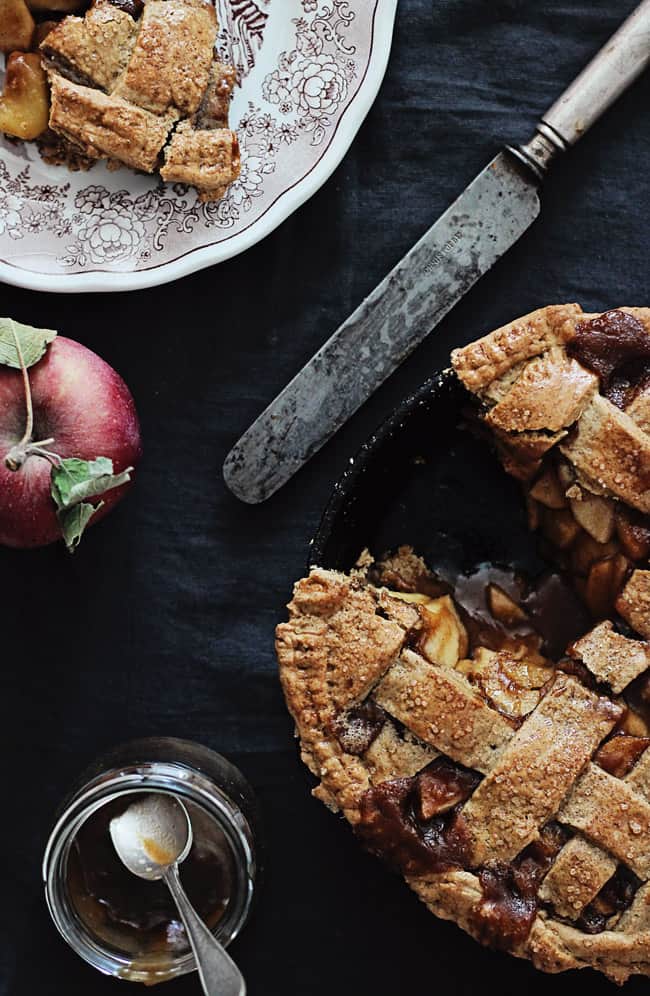 A gluten-free lattice crust tops this lightened up version of apple pie.
Gluten-Free Vegan Apple Pie from Hello Glow
3