What's the best part about Thanksgiving dinner? It's almost certainly not the turkey, even if you eat meat–no! It's totally the sides. Whether you're a sweet potato person or always need seconds of green bean casserole, most of us look forward to the side dishes the most. But if you're vegan, it can be a minefield–so much butter, cream and cheese.
That's why having a few (or more!) plant-based Thanksgiving side dishes at the table is always a good idea. Here are some to put on the menu this year: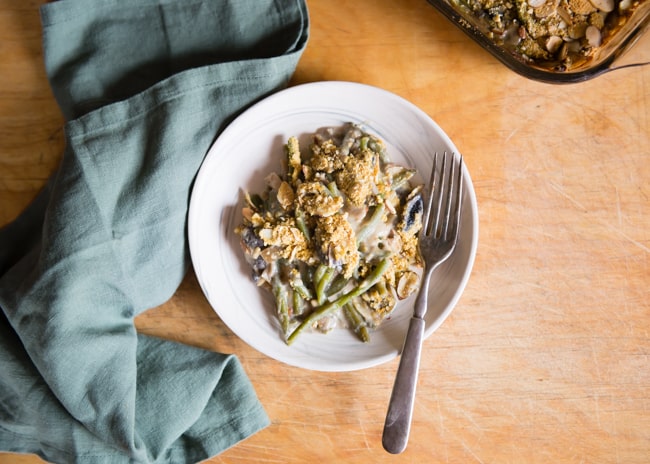 Ditch the canned soup and make a healthier green bean casserole this year–it's creamy without dairy!
Healthy Green Bean Casserole from Hello Glow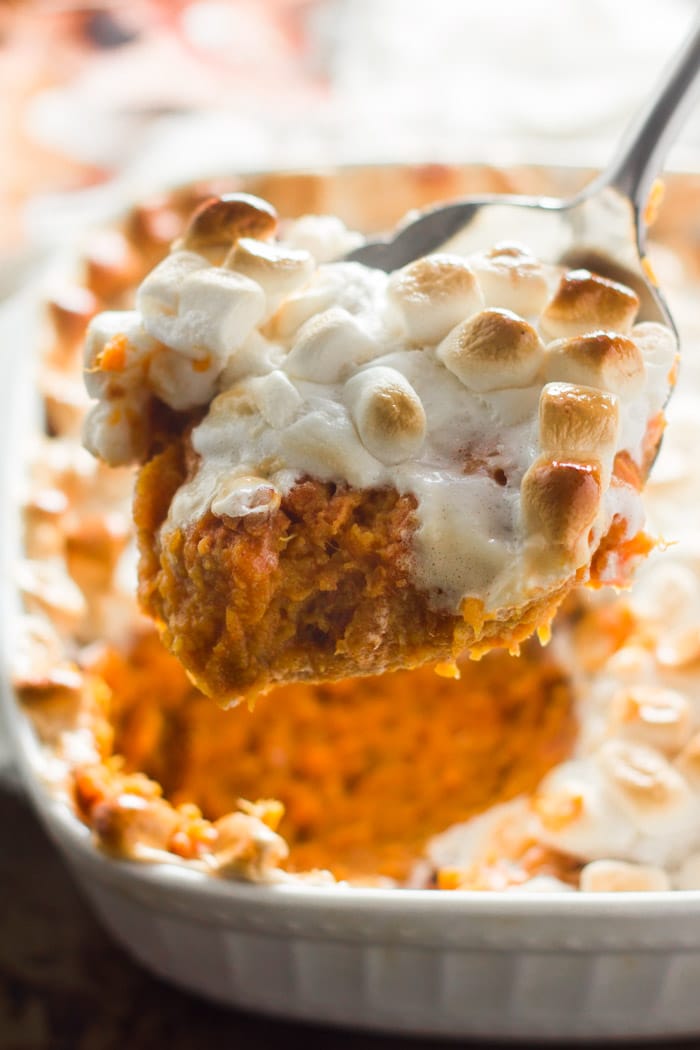 If you have a weakness for the classic marshmallow-topped sweet potatoes, you'll love this plant-based version.
Marshmallow-Topped Vegan Sweet Potato Casserole from Connoisseurus Veg

Earthy buckwheat pairs well with the fall flavors of apple and cranberry in this simple side salad.
Buckwheat, Green Apple, Cranberry and Avocado Salad from Hello Veggie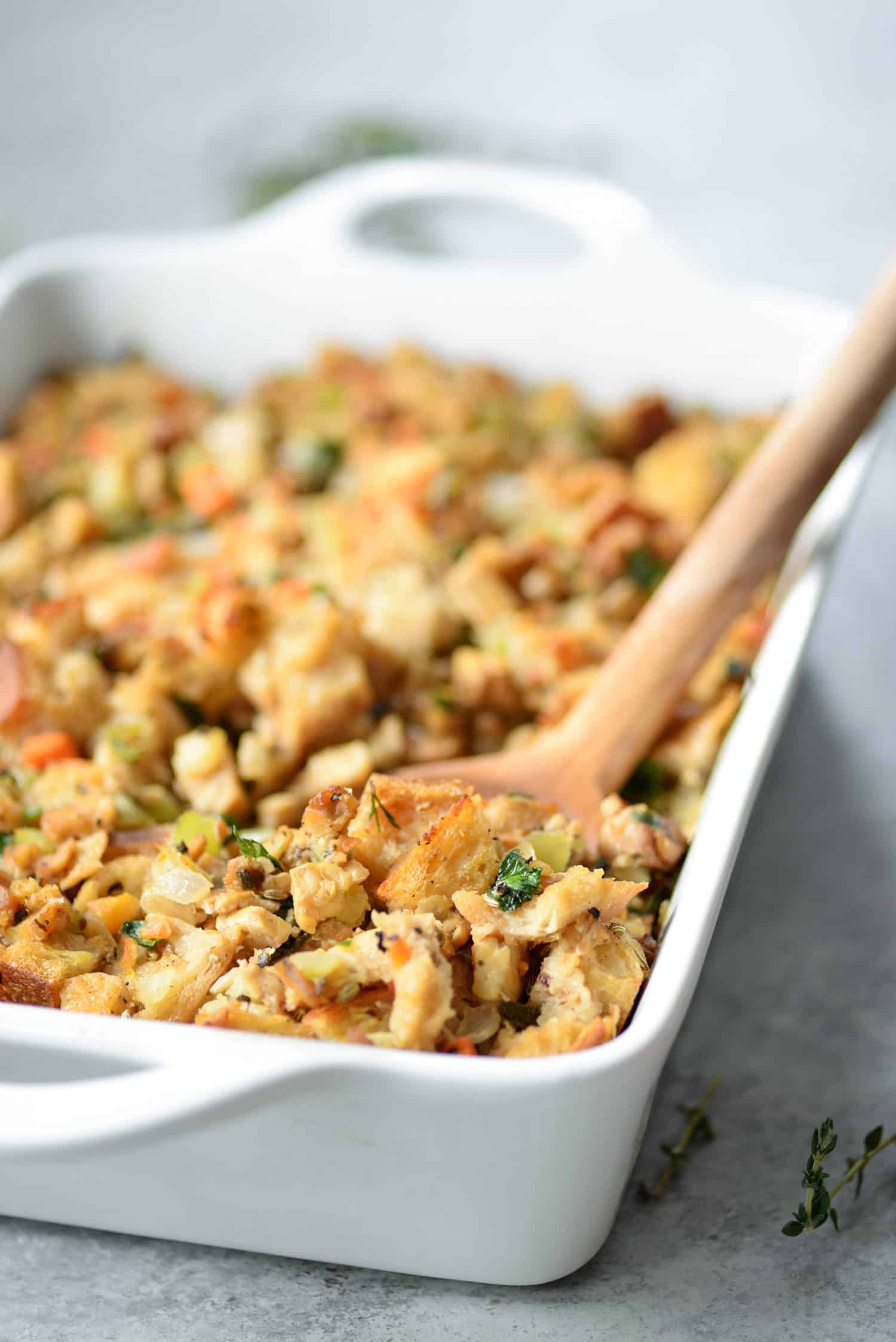 Tempeh sausage adds protein and flavor to this vegan stuffing.
The Best Vegan Stuffing from Delish Knowledge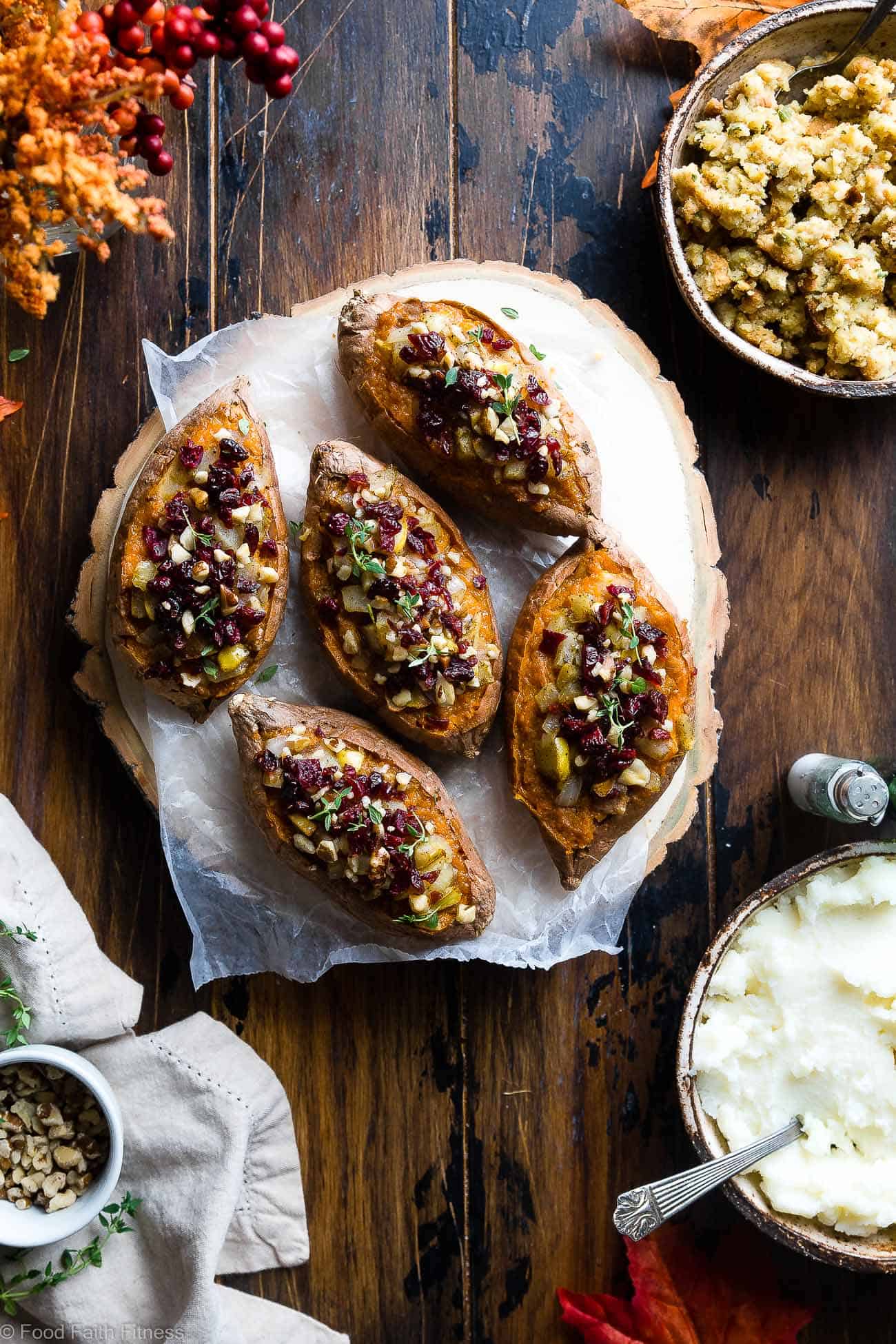 These gorgeous stuffed sweet potatoes are easy to prepare in advance, making your day a little bit easier!
Harvest Paleo Vegan Stuffed Sweet Potatoes from Food Faith Fitness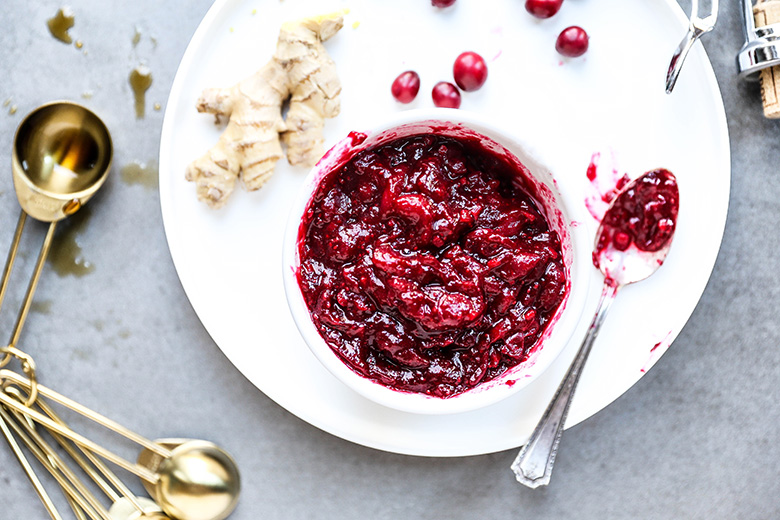 Canned cranberry sauce pales in comparison to homemade–and it's easier to make than you think.
Ginger Cranberry Sauce with Riesling from Floating Kitchen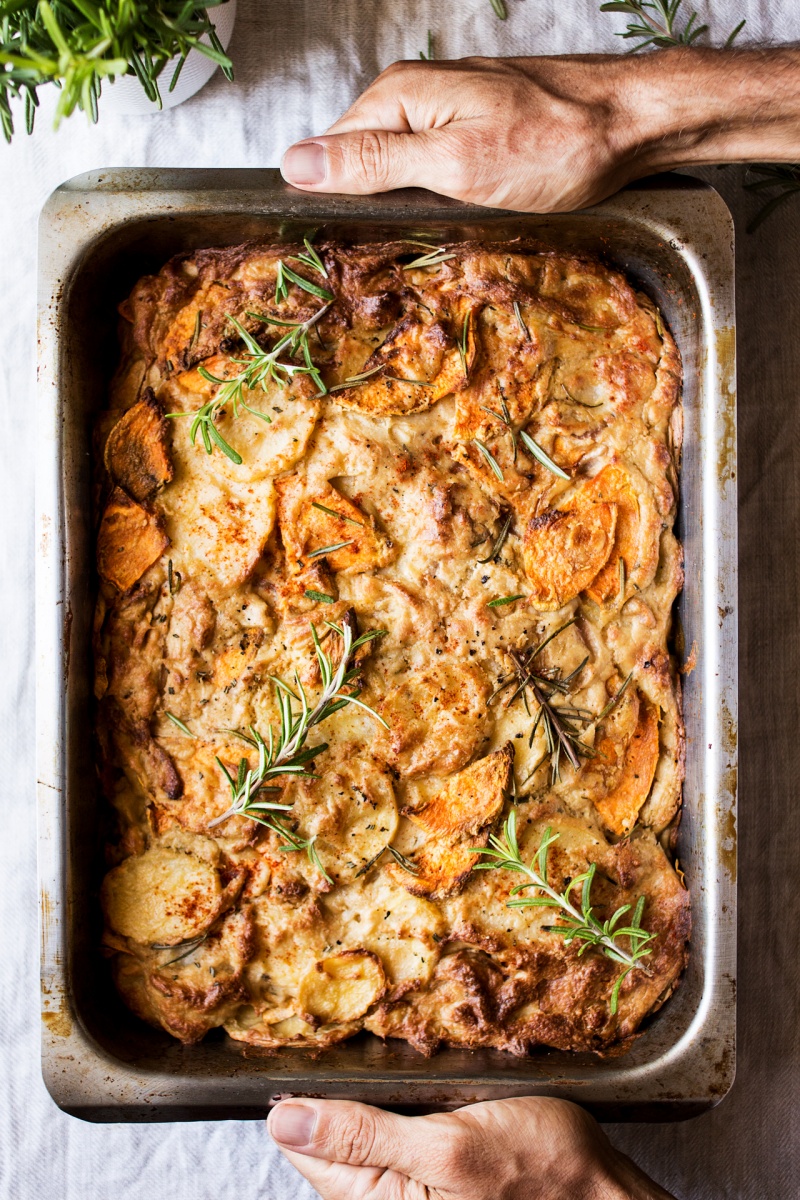 These scalloped potatoes get their cheesy flavor from a sauce made with cashews, miso, nutritional yeast, and a bit of lemon for tang.
Vegan Scalloped Potatoes from Lazy Cat Kitchen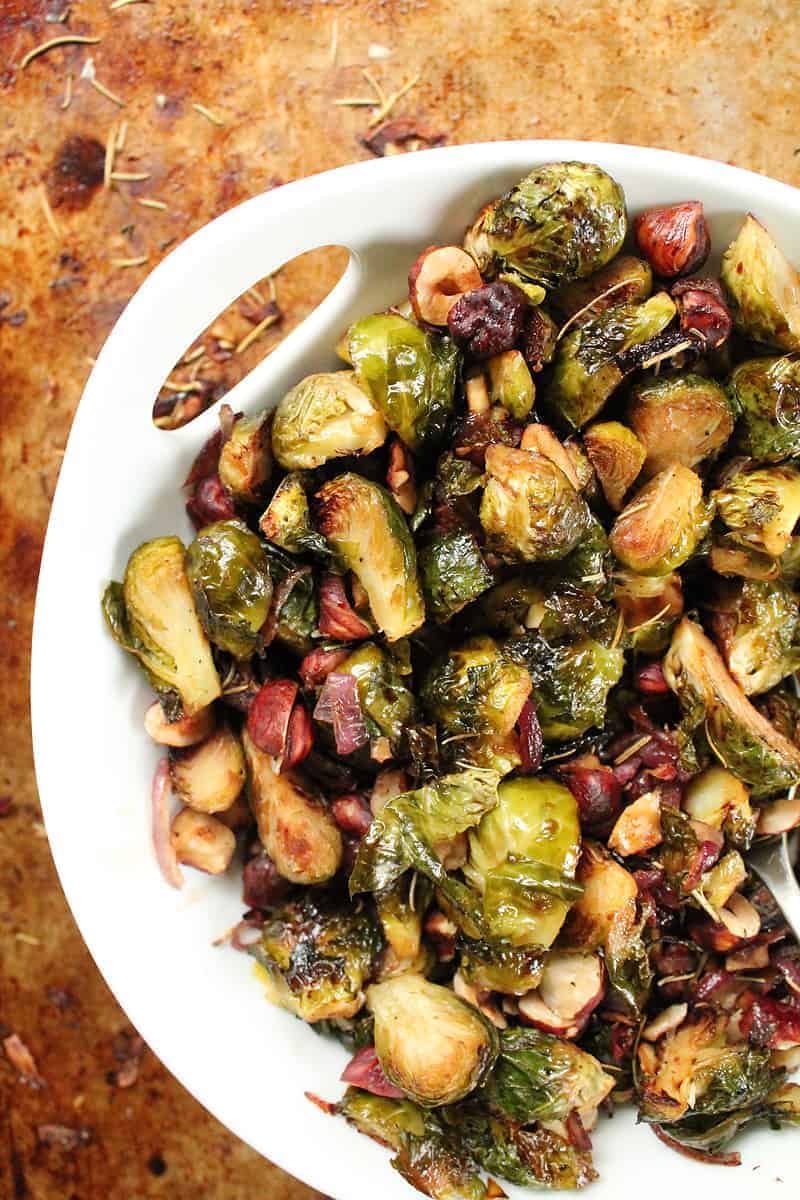 You always need a simple vegetable side dish like this for Thanksgiving–something that doesn't take a ton of time to make, but tastes like it did.
Maple Balsamic Brussels Sprouts with Hazelnuts and Rosemary from My Darling Vegan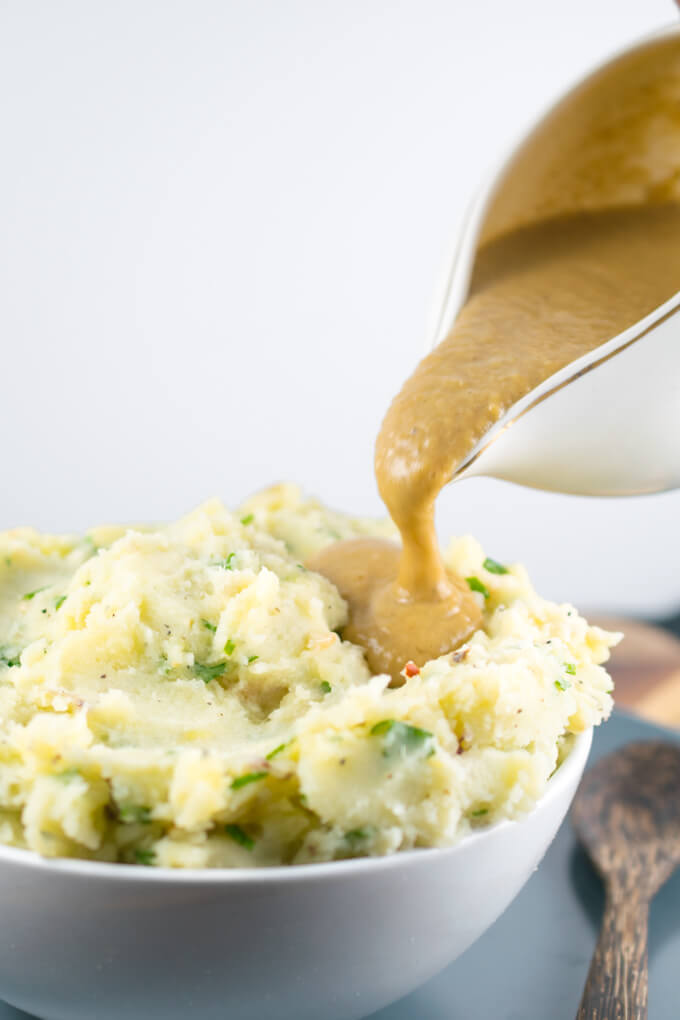 If you're having mashed potatoes, you can't skip the gravy! There's a secret ingredient in this one to thicken it up without flour, making it gluten-free too.
Vegan Gluten-Free Gravy from Yup It's Vegan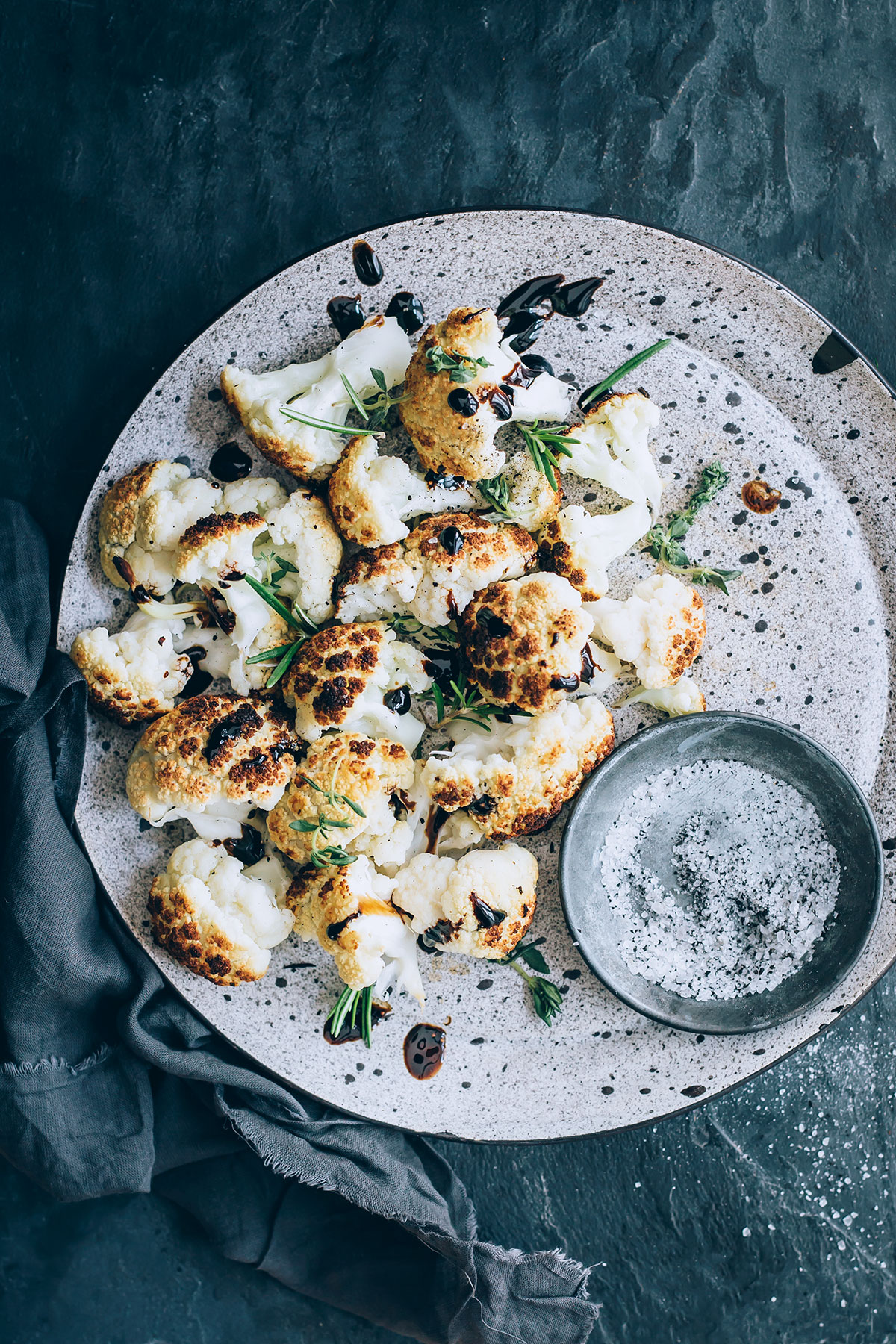 A high quality balsamic vinegar makes all the difference in this super easy cauliflower side dish.
Blackened Balsamic Cauliflower from Hello Veggie
30