Lately I am in a good meal prep groove–I make our meals for the week on Saturdays and Sundays when I have more free time, then on busy weeknights, we just have to heat everything up and eat it. If it weren't for meal prep, I'm pretty sure we'd be eating Chipotle for dinner every night. Chipotle is great and all, but one can only eat so many burrito bowls.
9 Plant-Based Meal Prep Ideas
These plant-based meal prep ideas come from our sister site, Hello Veggie. If you're digging these recipes, you can find more make-ahead dinner ideas here.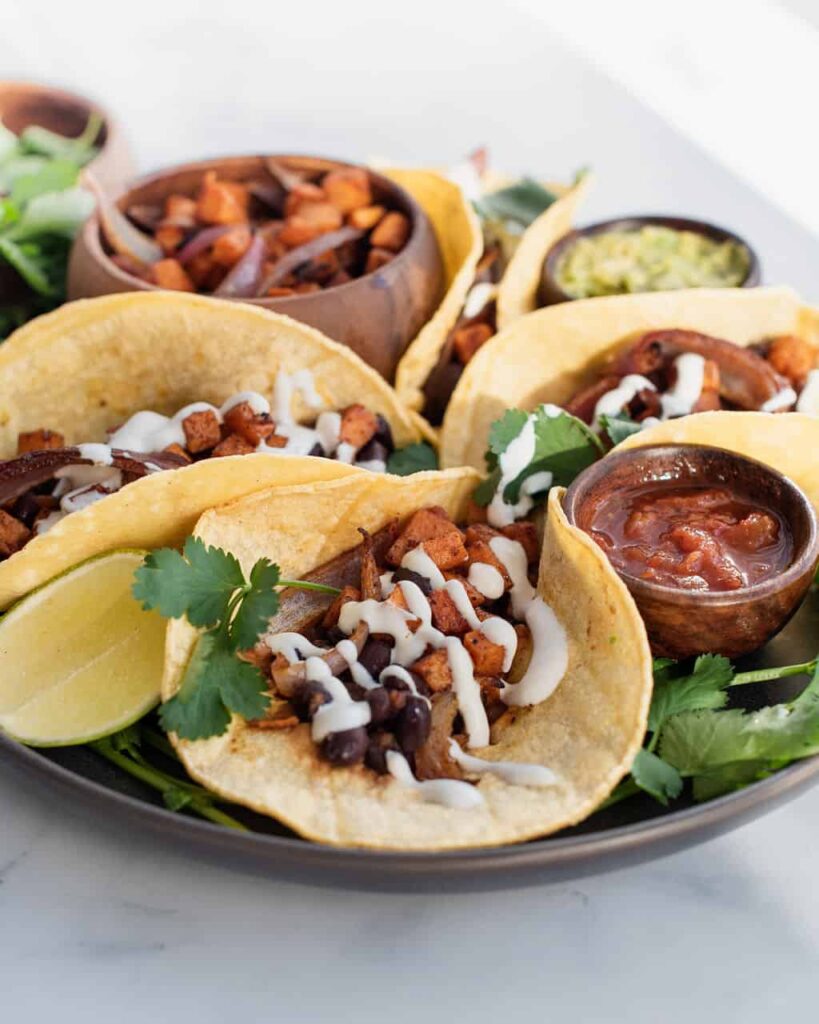 Our quick-and-dirty secret to delicious black beans: drain off the liquid from the can and simmer them in salsa before piling them into corn tortillas.
Black Bean and Cumin-Roasted Sweet Potato Tacos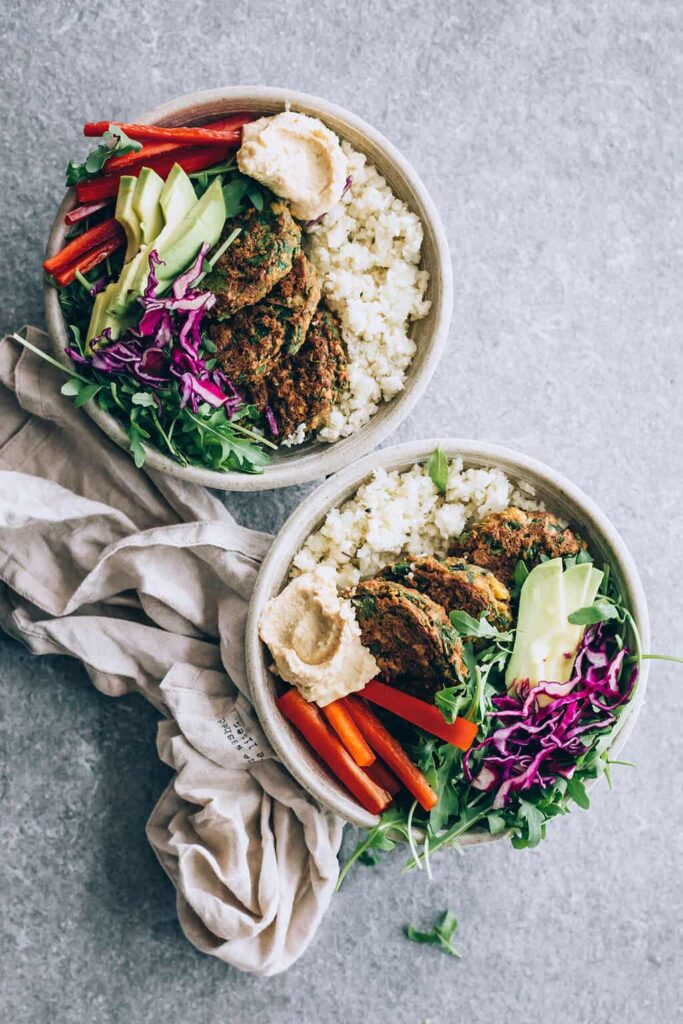 If you have a bento box gathering dust in your kitchen, this recipe is perfect for portioning into all those little compartments.
Cauliflower Falafel Power Bowls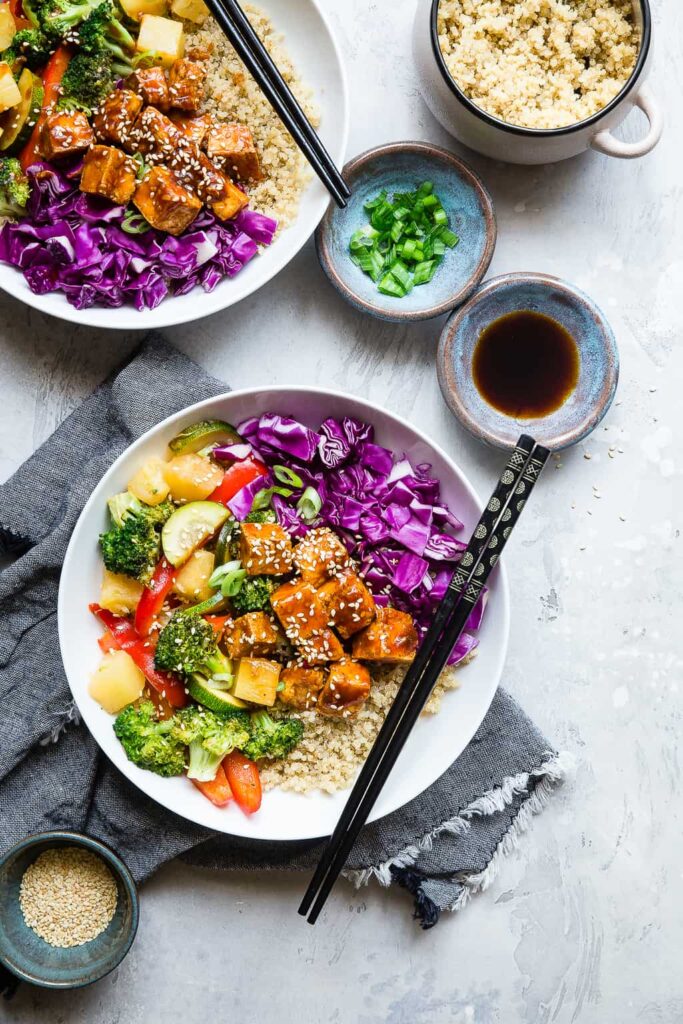 Korean barbecue sauce is sweet, spicy, and fantastic with tofu. Serve the tofu and veggies over your favorite grain for a well-rounded meal.
Korean Barbecue Tofu Meal Prep Bowls
Best! Salad! Ever! The cucumbers are crunchy, the sauce is creamy, and the leftovers can be repurposed in so many ways.
Tahini Chickpea Cucumber Salad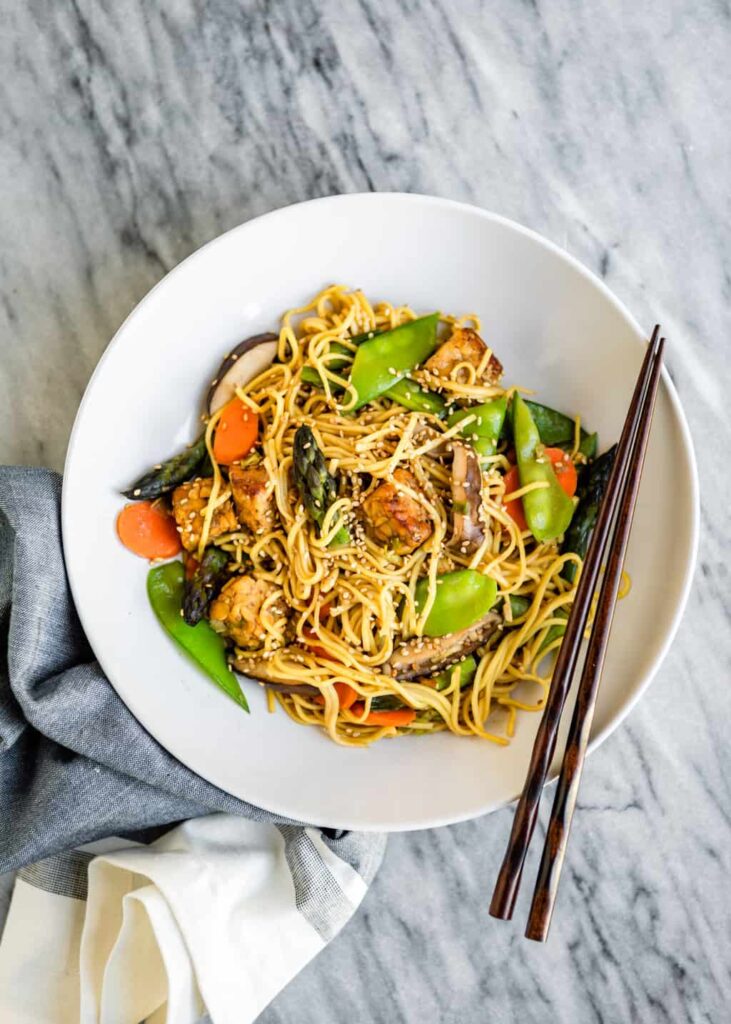 Although this is spring vegetable lo mein, you can easily switch things up for whatever season you're currently in.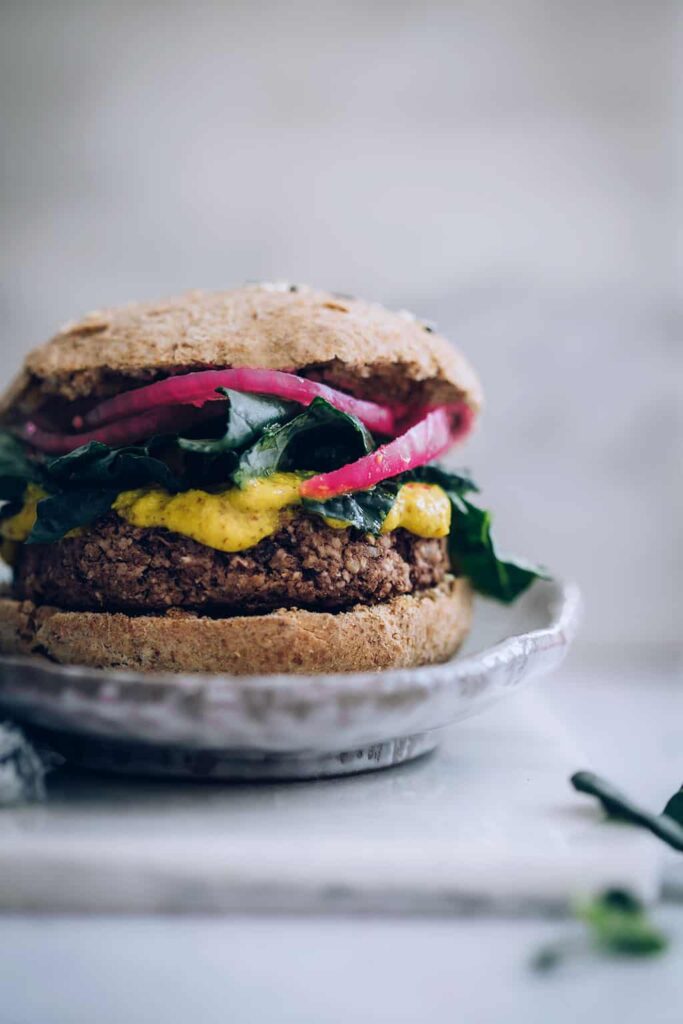 Homemade veggie burger patties can be kept in the freezer until you need them, so make a big batch for easy weeknight dinners.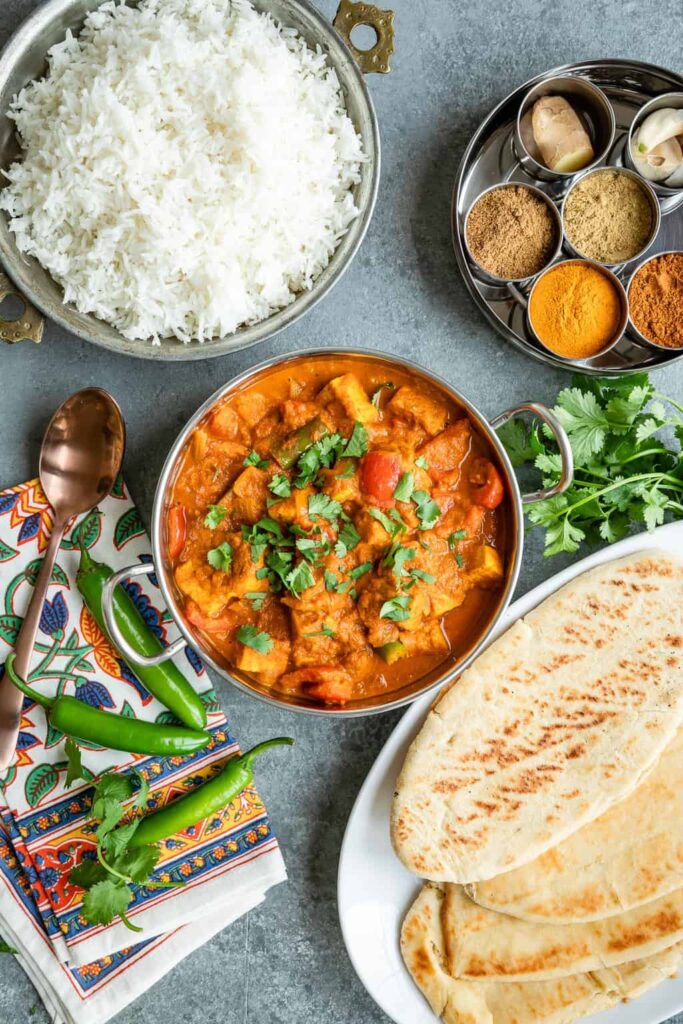 Heat up some naan to soak up the spicy sauce in this homemade vegan curry.
You might think of lettuce wraps as an appetizer, but they make a great warm weather lunch option too. With peaches in season, try using those instead of mangoes for a summery twist.
Make the components of this meal-worthy salad recipe in advance and assemble when you're ready to eat.
Masala Lentil Salad with Cumin Roasted Carrots
Need more ideas? Try making this garlic herb sauce, which can be used to prep different meals all through the week.
0