Does entertaining stress you out? You're not alone! Everyone wants to throw the perfect party that people talk about for weeks afterwards, but when faced with all that planning and prep work: panic ensues.
The best way to make a good first impression at a party is by having an epic appetizer spread. These plant-based appetizers are all sure to be winners. And don't forget the vegan cookies for dessert!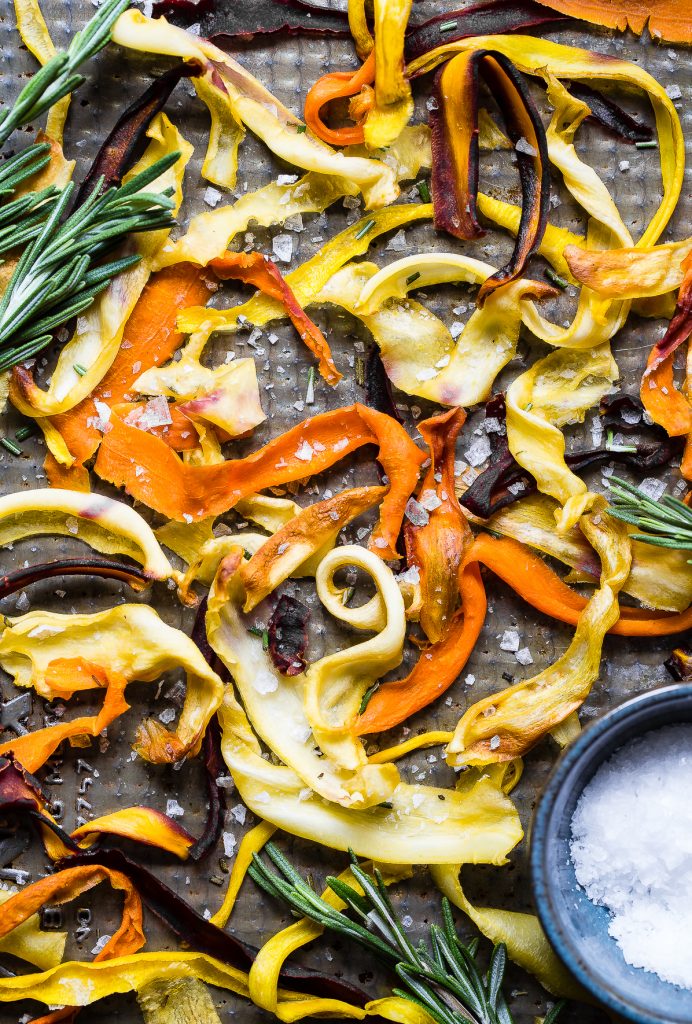 Who needs potato chips?! These baked carrot crisps look much prettier on an appetizer platter–plus they're a cinch to make.
Baked Carrot Crisps with Rosemary and Sea Salt

Roasted garlic makes everything taste better. You'll love this dip with fresh veggies or spread on crostini.
Roasted Garlic Herb White Bean Dip

If you really want to impress your guests, make your own crackers! (Bonus: These go especially well with the white bean dip above.)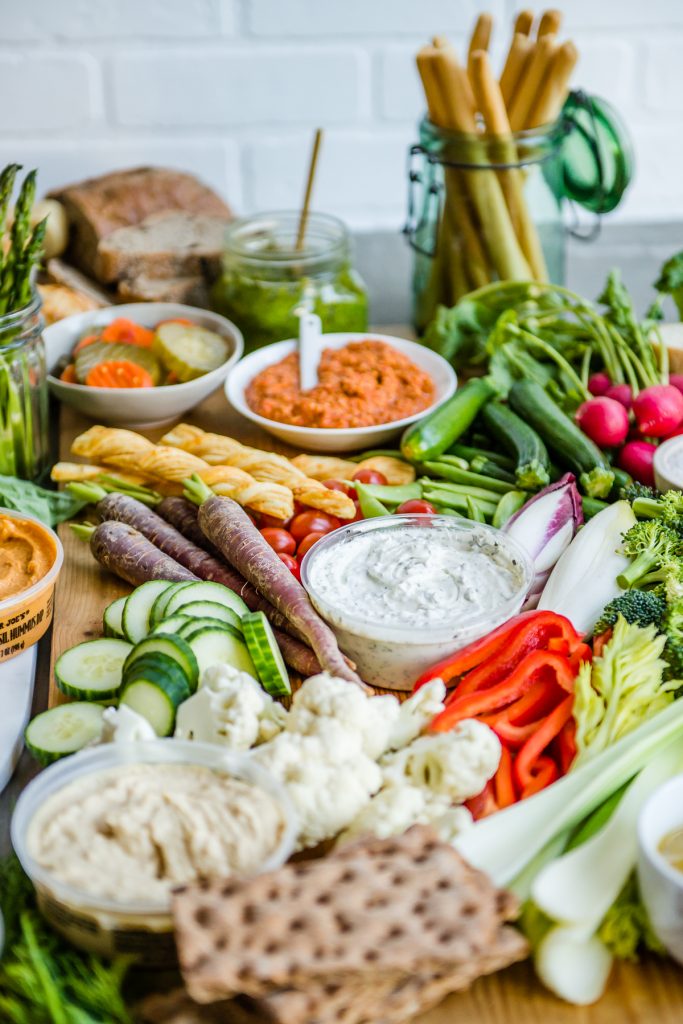 Take the crudité platter from the most boring option at the buffet table to the most mouthwatering with this tutorial.
How to Build a Crudité Platter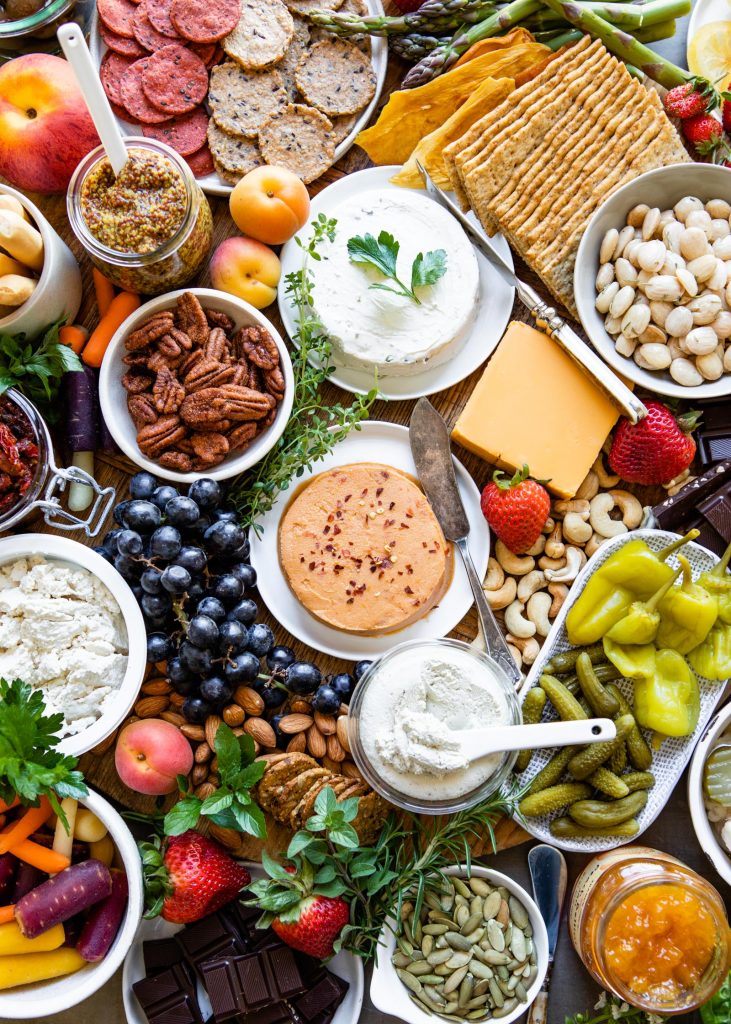 And as long as you're upgrading the crudité platter, what about the cheese board?! Here are some tips on putting together a plant-based cheese board that everyone will enjoy.
How to Build a Vegan Cheese Board

Looking for a hot appetizer option? This festive flatbread is made with sweet potatoes, cranberry salsa, and jalapeños for a kick.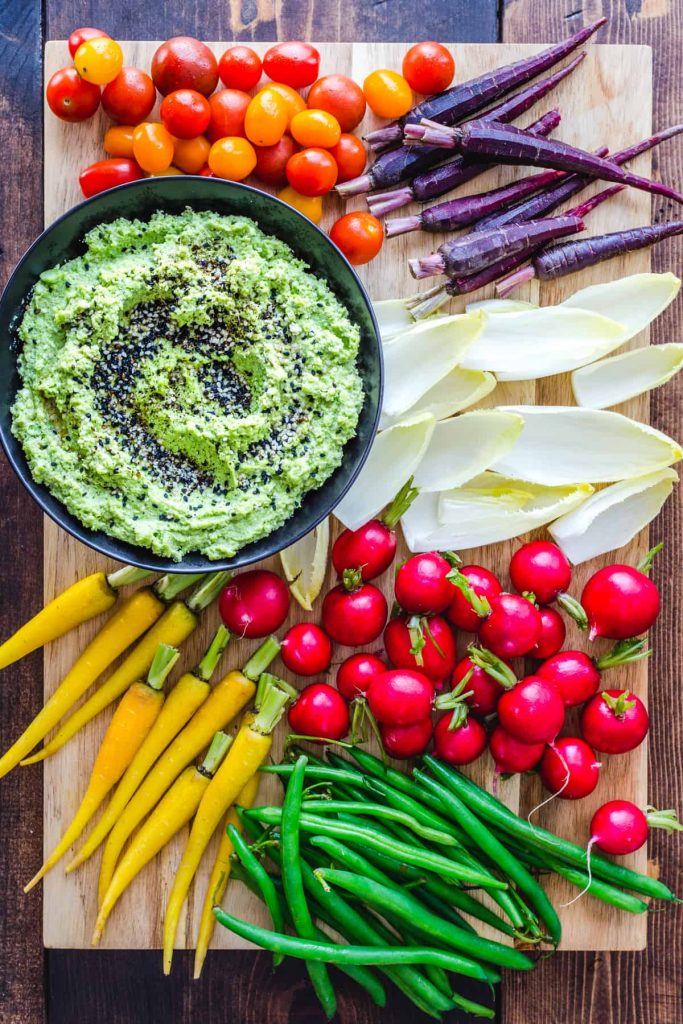 Sesame oil and edamame give this hummus an Asian-inspired twist.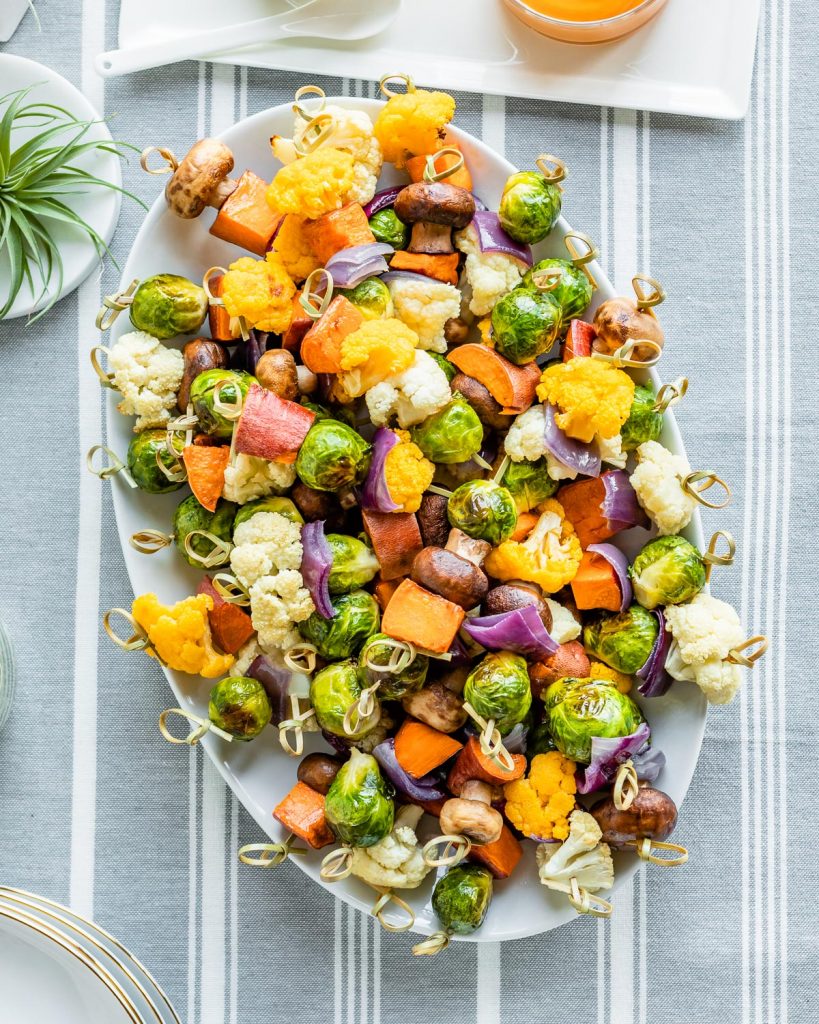 Kabobs aren't just for summertime! This handheld oven-roasted version is perfect for holiday entertaining.
Roasted Winter Vegetable Kabobs
14