It's not the holidays without cookies, but if you're on a plant-based diet, the cookie platter can be a minefield–so much butter and eggs! Luckily, there's no shortage of vegan cookies out there and they taste every bit as good as their non-vegan counterparts.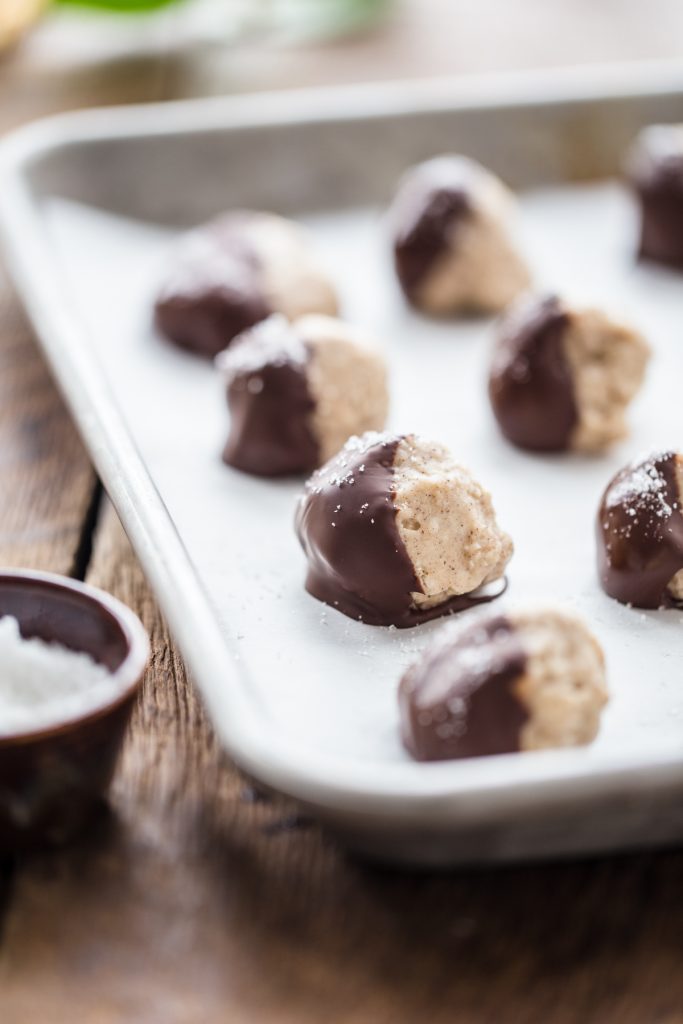 Aside from the ever-present peppermint, nothing says "winter" like the combination of chai spices. These no-bake macaroons are a cinch to make too.
Chocolate Dipped Chai-Spiced Raw Macaroons from Hello Veggie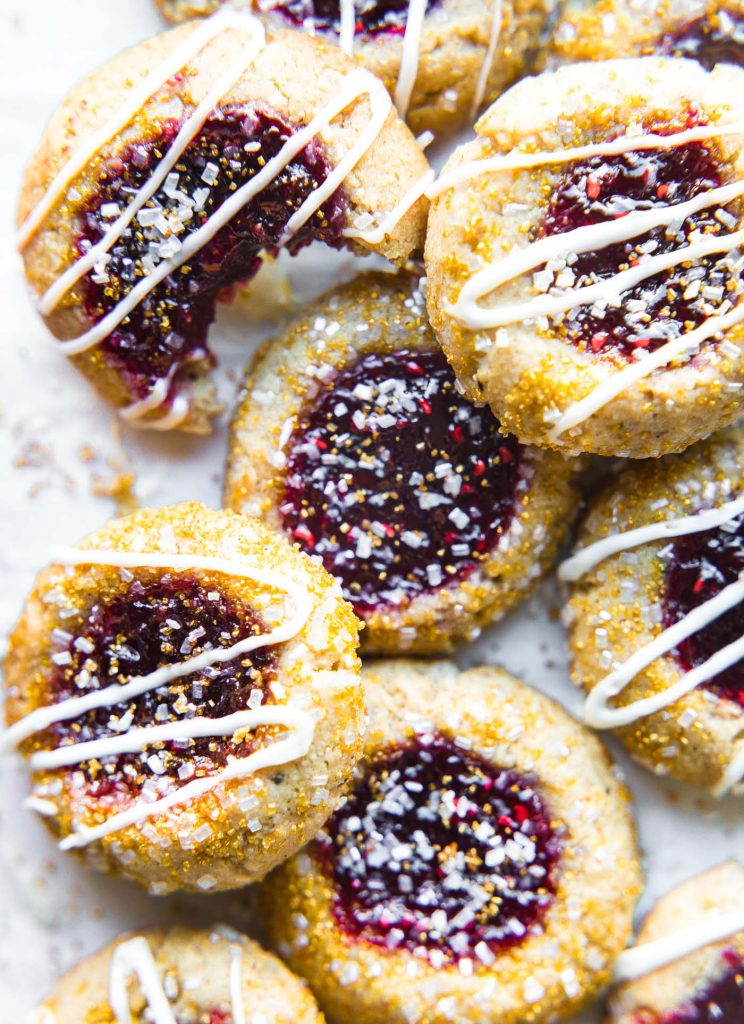 These amaretto-spiked thumbprint cookies aren't just vegan, they're also gluten-free.
Raspberry Thumbprint Cookies with Amaretto from Cotter Crunch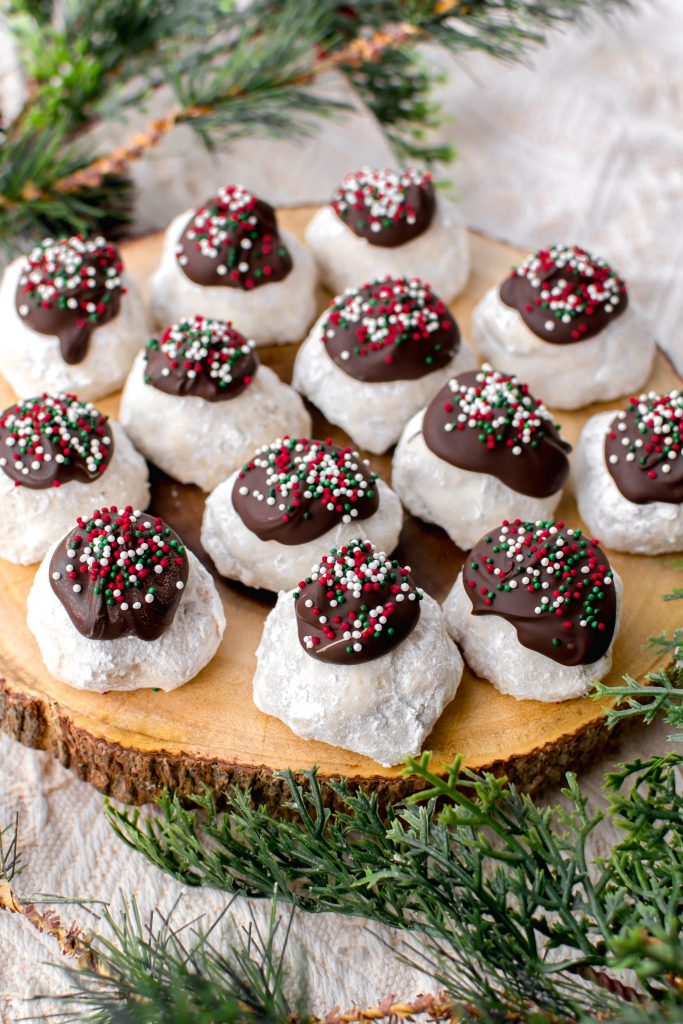 Meltaway cookies topped with a dollop of chocolate and festive sprinkles–and did I mention there's rum involved too?!
Vegan Snowball Cookies from Radiant Rachels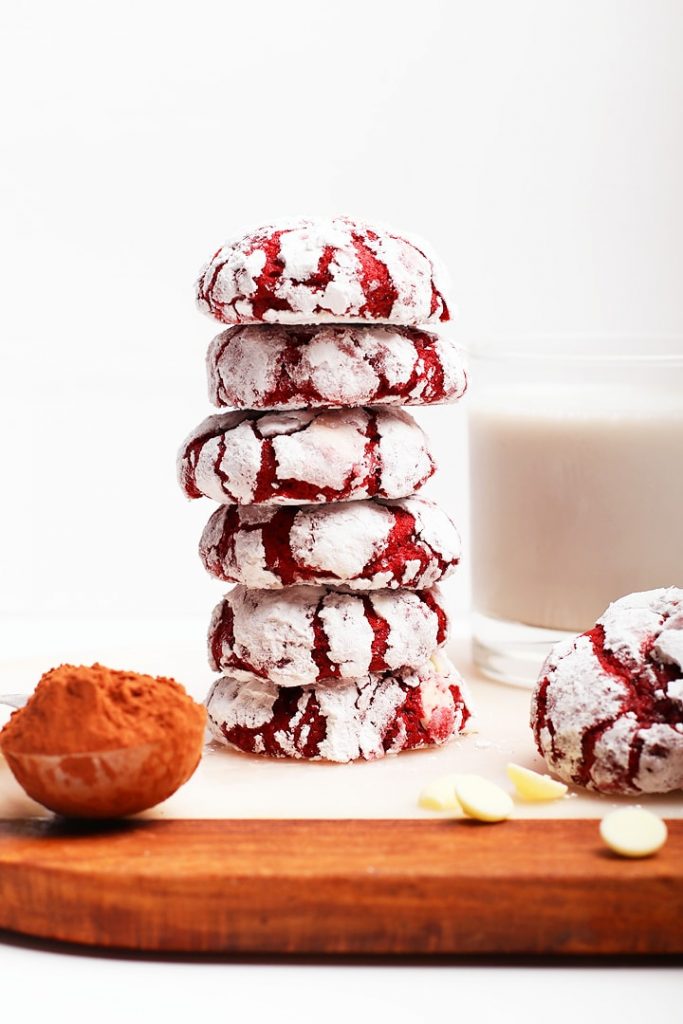 After hearing that the red in red velvet usually comes from beetles, you might sour on the classic Southern cake. But these festive cookies are vegan–woo!
Red Velvet Cookies from My Darling Vegan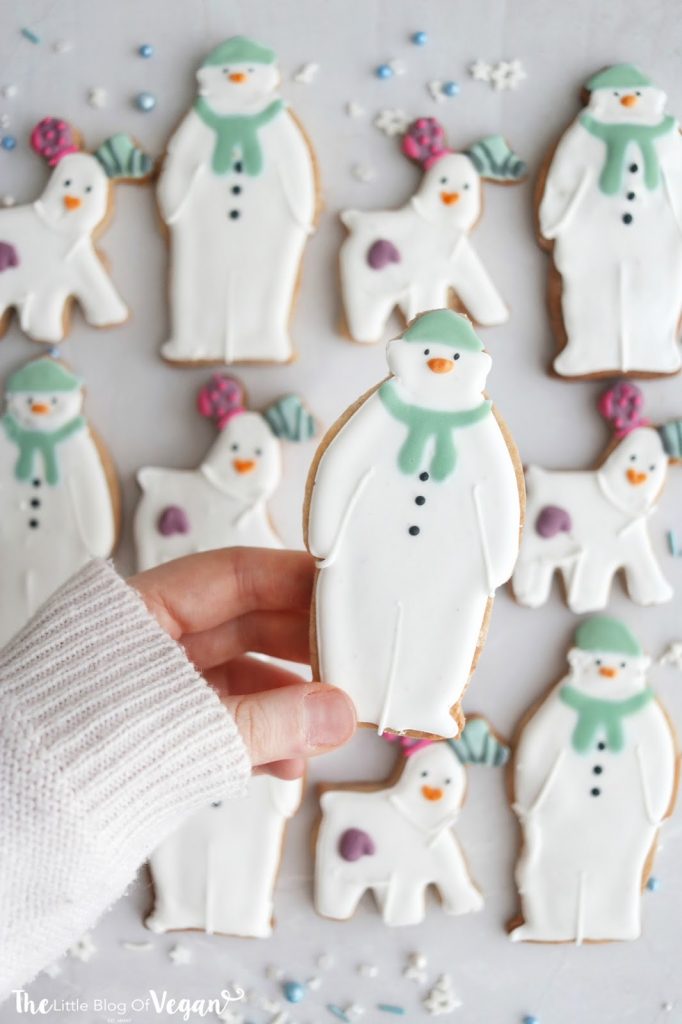 How adorable are these cookies?! They're great for baking up with the kiddos too–just don't expect them to be quite as perfect.
Snow Man + Snow Dog Cookies from The Little Blog of Vegan

Gingerbread is a holiday classic, but adding chocolate makes it even more irresistible.
Chocolate Gingerbread Biscuits from Domestic Gothess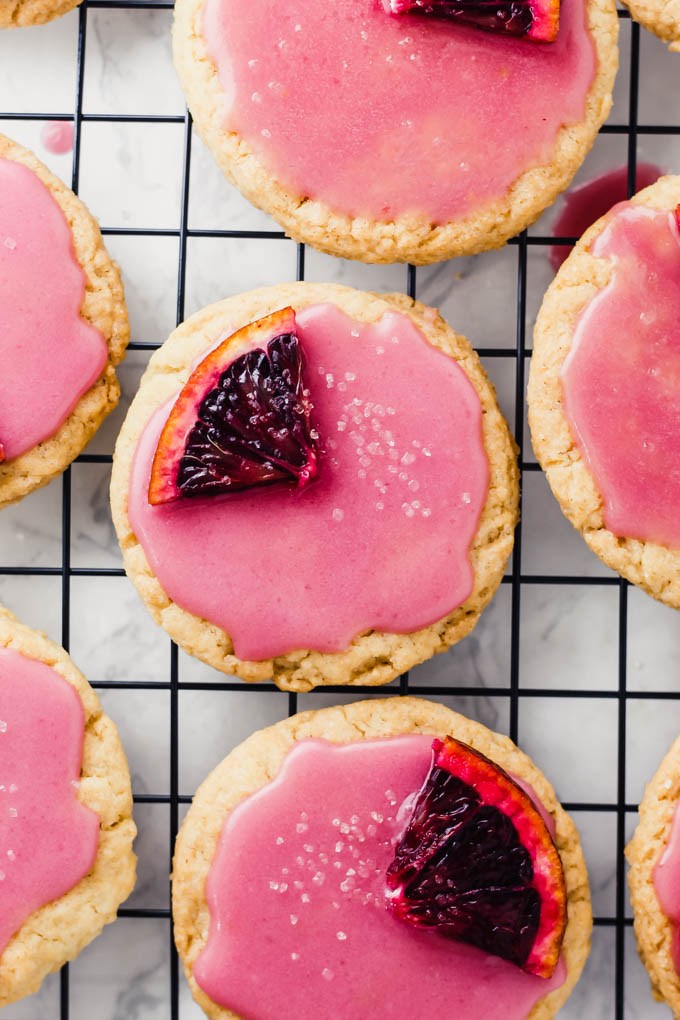 Wintertime also happens to be citrus season and these gorgeous sugar cookies put blood oranges to good use.
Vegan Sugar Cookies with Blood Orange Glaze from Emilie Eats
23