Although high protein vegetarian meals are not quite as elusive as some people seem to believe, I've found that for myself, I do need to be mindful about what I'm eating to get as much protein as I need each day. Having some go-to recipes on hand helps!
These high protein vegetarian meals each have 20 or more grams of protein per serving. That's a lot! (Not sure how much protein you need? Here's an article from our nutritionist to help.) Many of them are also great for meal prep, freezer cooking, and work lunches, making them total wins in every way.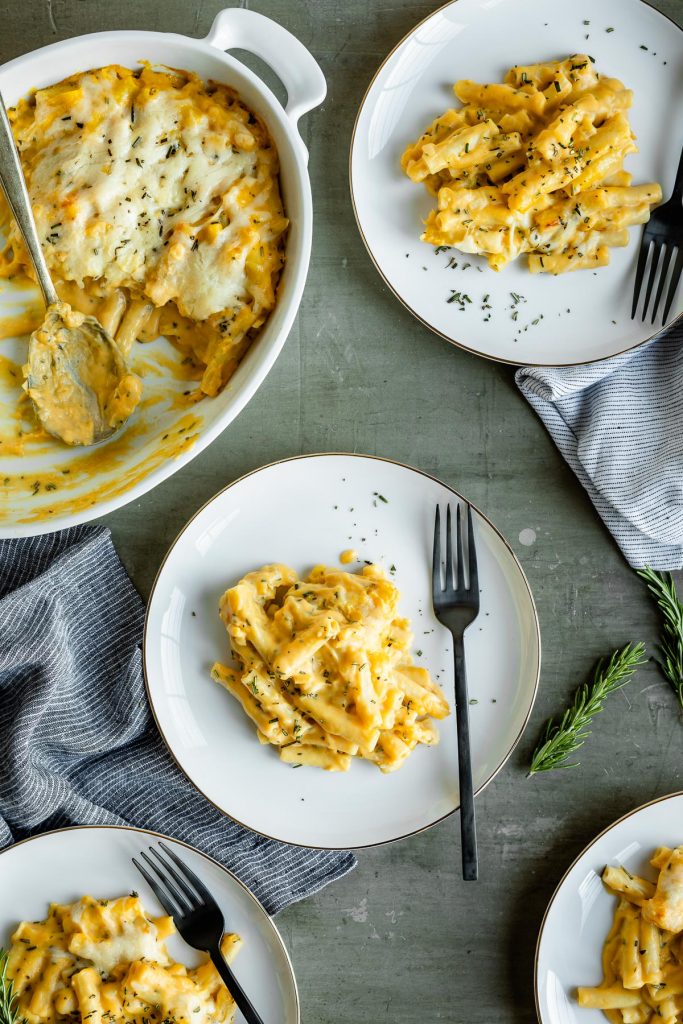 Use high protein pasta (I like Banza) in this kid-friendly dinner and you can up the protein even more!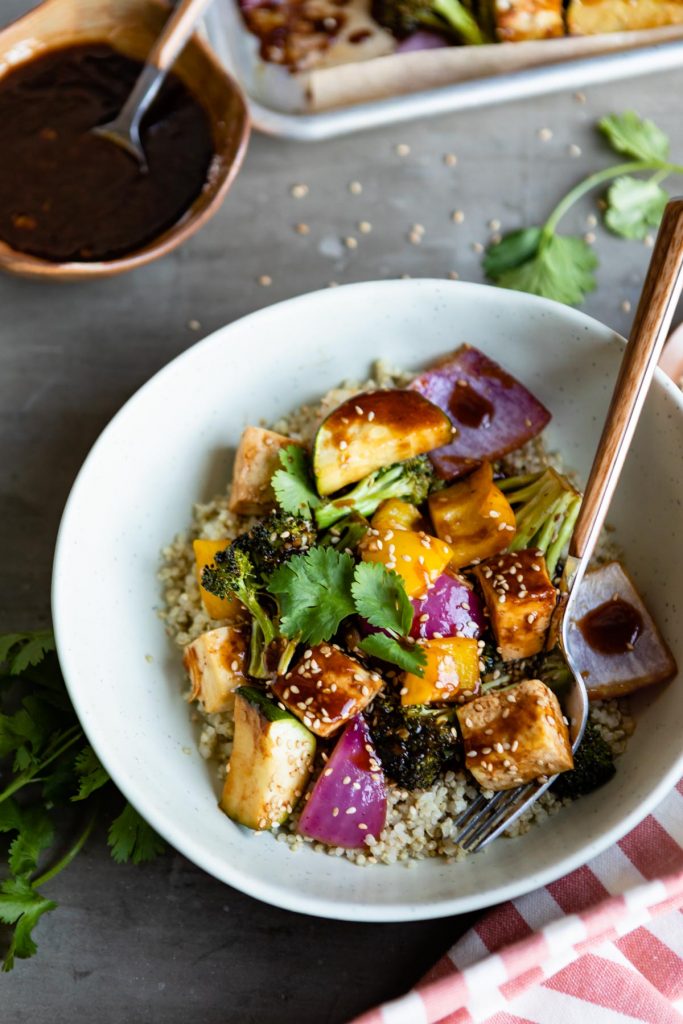 No stir frying needed! Vegetables and extra-firm tofu are baked to perfection with a sweet-and-savory sauce.
Sheet Pan Hoisin Tofu and Vegetables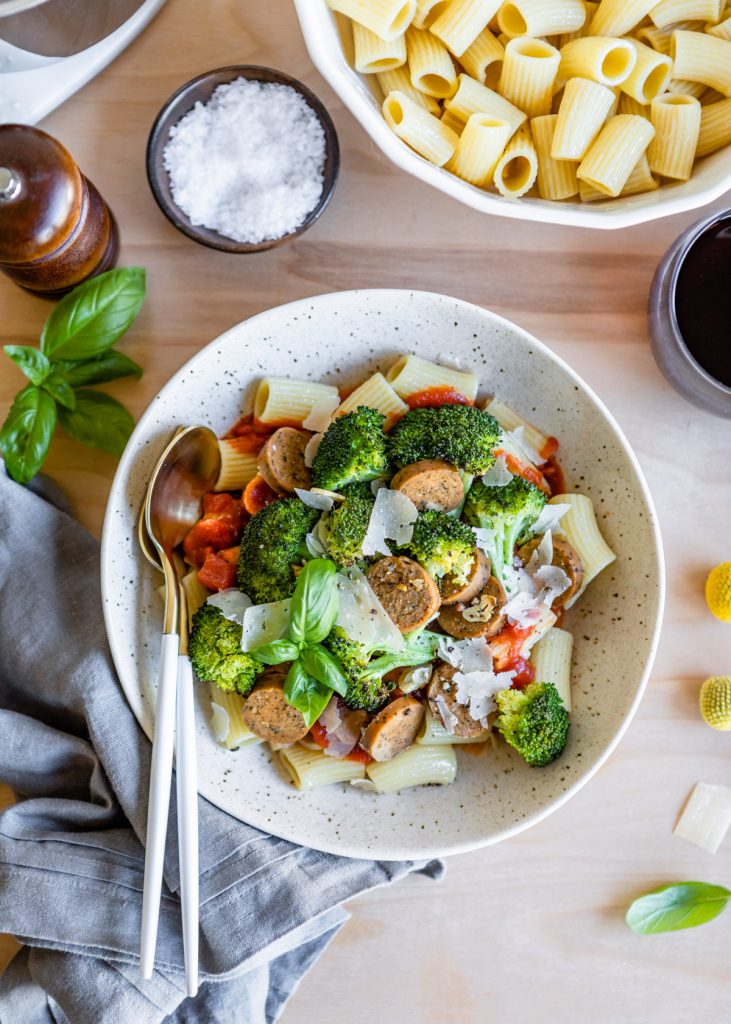 The dinner that I literally make for my family once a week, this effortless high protein vegetarian meal is simple but delicious.
Sheet Pan Garlic Broccoli Pasta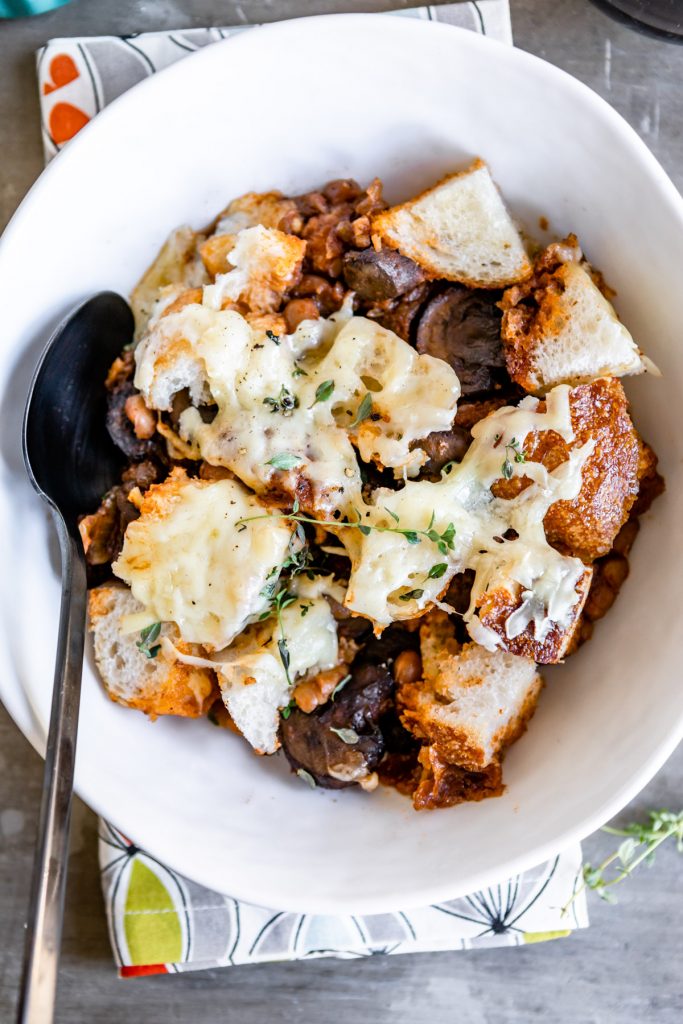 Crusty bread and cheese top a hearty mushroom bean stew to make a satisfying dinner for a cold evening.
Slow Cooker Panade with Mushrooms and White Beans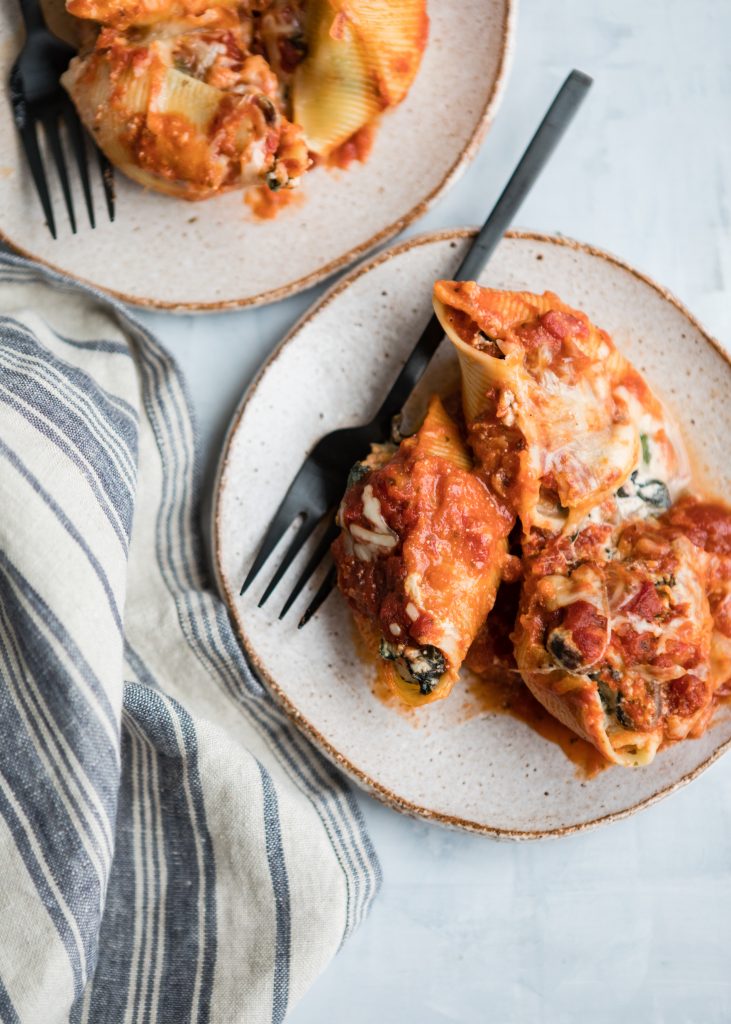 One of my favorite recipes for assembling and freezing, these stuffed shells are full of vegetarian protein thanks to the ricotta and cheeses.
Greens and Mushroom Stuffed Shells

Sticky sweet homemade Korean barbecue sauce, vegetables, and your fave whole grains make these bowls a well-rounded meal.
Korean Barbecue Tofu Meal Prep Bowls

A dressing made with almond butter adds extra protein to this meal-worthy salad. And don't forget the hemp seeds!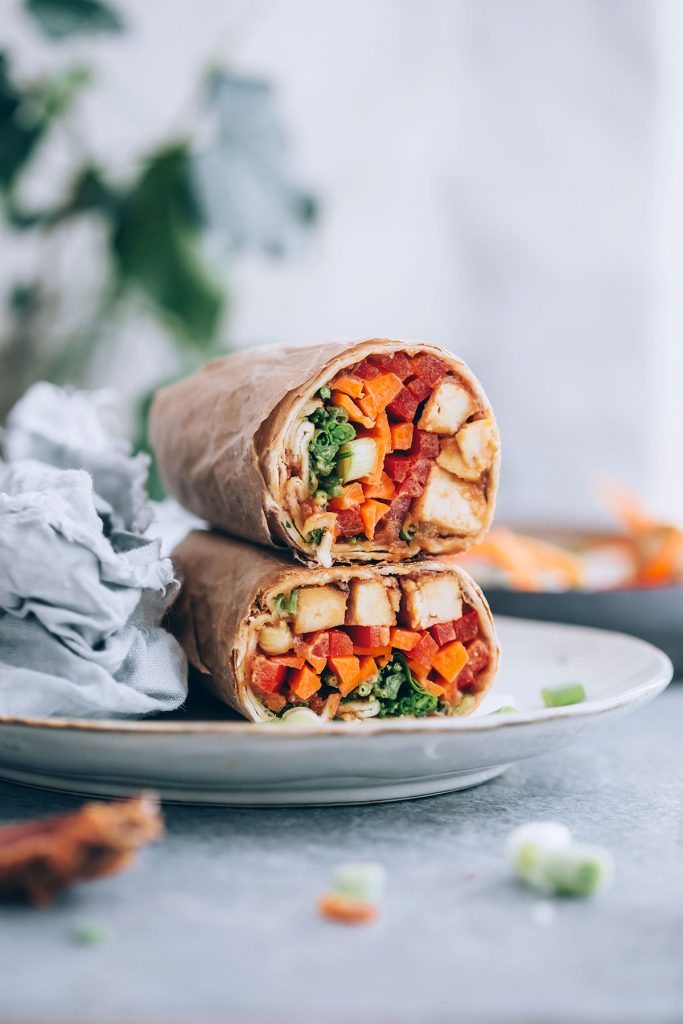 Make these flavor-packed wraps on Sunday and have a grab-and-go lunch ready for days.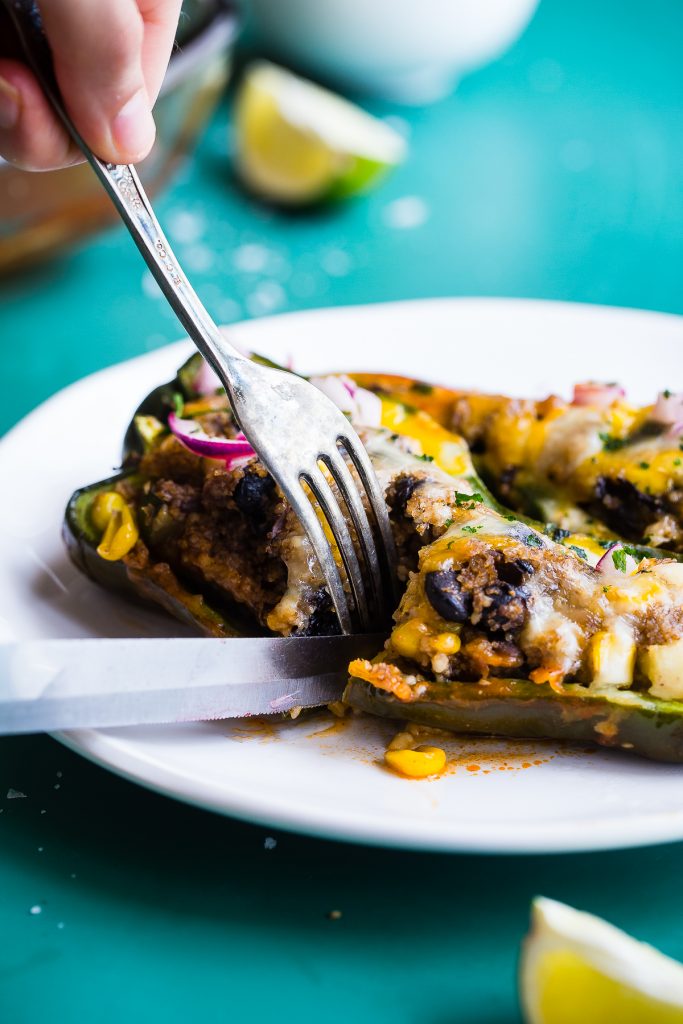 A reader favorite, these poblano peppers are stuffed full of black beans, vegetables, grits and cheese. So good!
6