The end of summer can be bittersweet. The days get shorter, pools close for the season, you have to start wearing socks again. Womp womp. But on the plus side? Flannel shirts! Apple cider! Cool, crisp weather! And these plant-based meal bowls, which use some of our favorite fall produce and filling comfort foods like oats and mashed potatoes with satisfying results.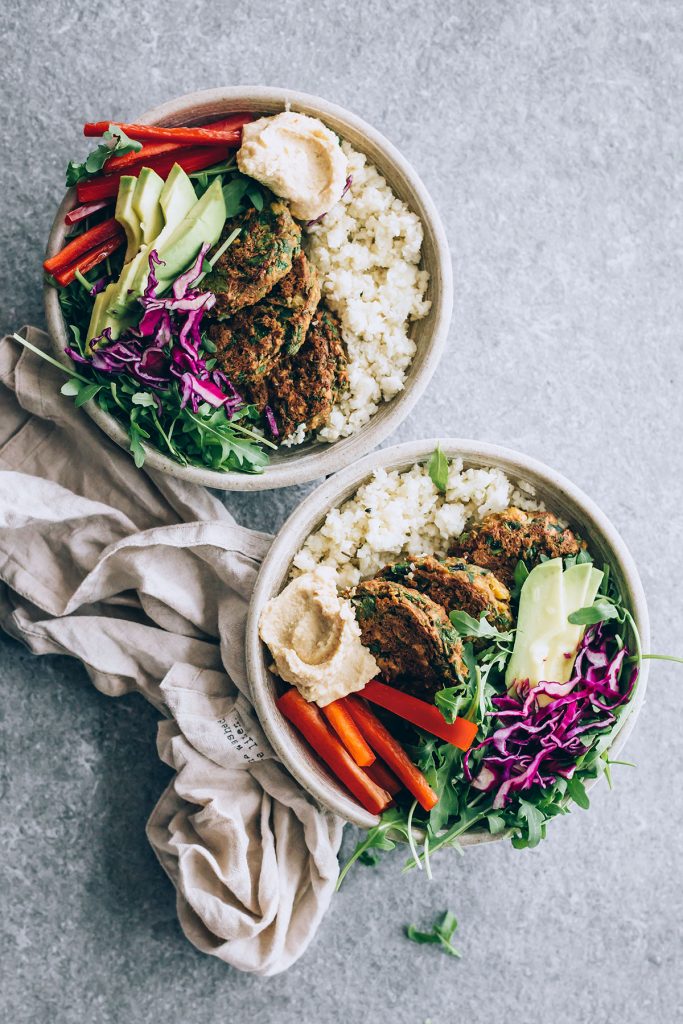 While cauliflower can be found in supermarkets year-round, you can snag locally-grown varieties much cheaper in the fall. Use it to make cauliflower rice for these vegan meal bowls.
Cauliflower Falafel Power Bowls from Hello Veggie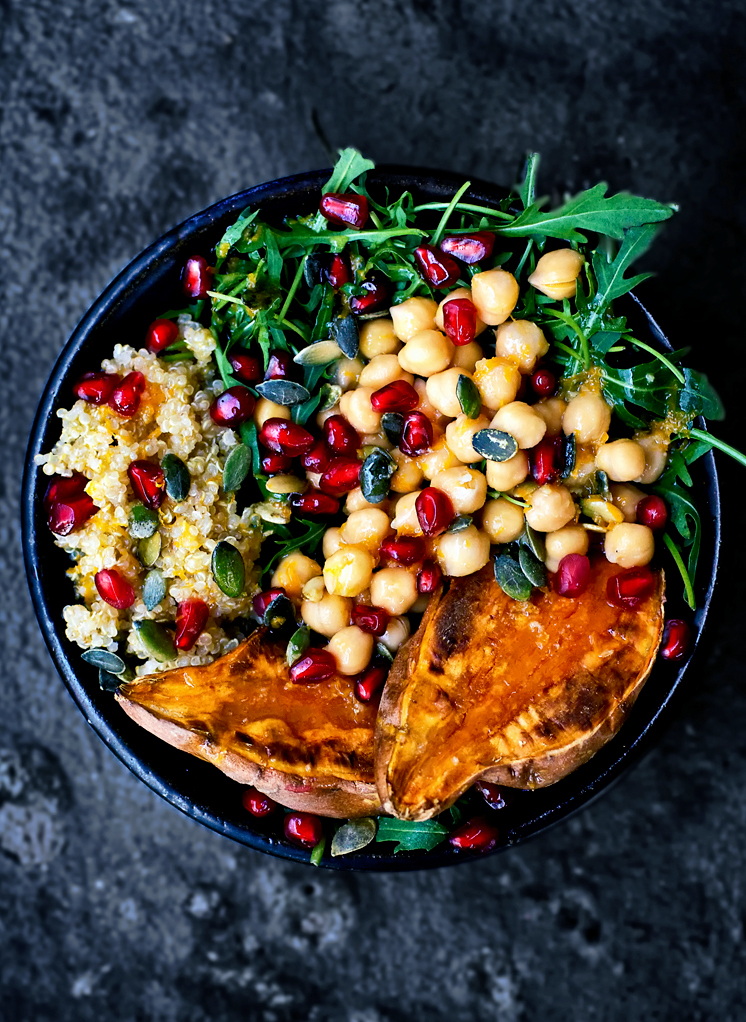 Need a new meal prep lunch idea? These bowls are ideal for assembling ahead of time and grabbing on your way out the door.
Moroccan Chickpea, Quinoa, and Sweet Potato Lunch Bowls from Occasionally Eggs

Yes! If you have a weakness for mashed potatoes (and who doesn't?!), you need to put these on the menu this fall.
Vegan Loaded Mashed Potato Bowls from Jar of Lemons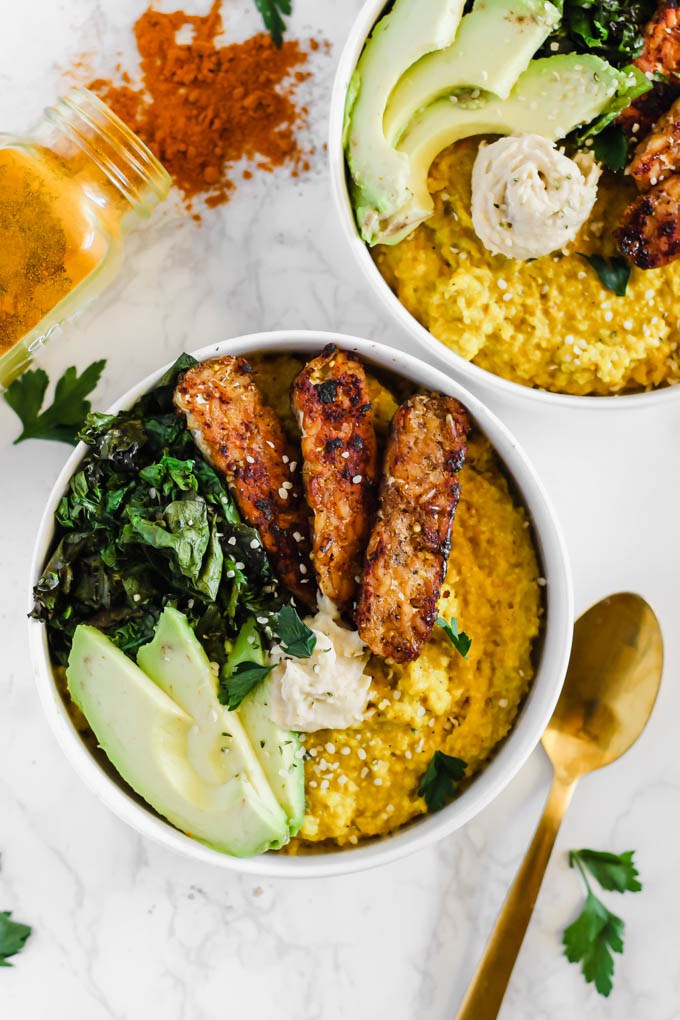 Ground turmeric gives these savory oat bowls a beautiful yellow hue along with a boost of anti-inflammatory properties.
Savory Turmeric Oat Bowls with Tempeh Bacon from Emilie Eats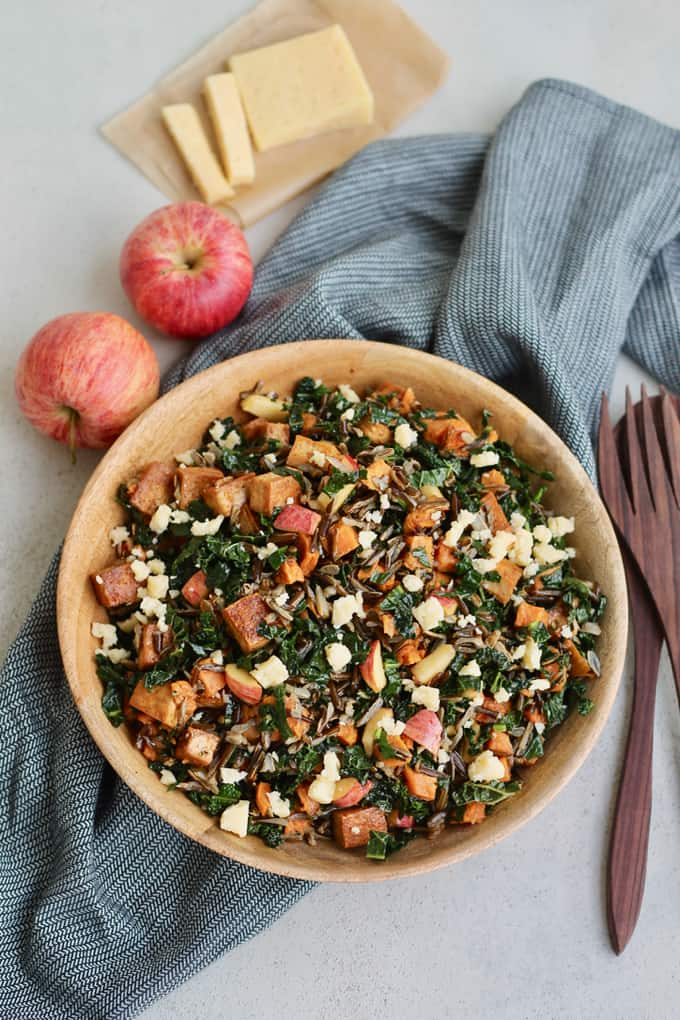 With wild rice, apples, kale, and sweet potatoes, this meal-worthy salad couldn't be any more perfect for fall. (Skip the cheese and it's vegan!)
Spicy Tofu Grain Bowls with Roasted Sweet Potatoes from Hey Nutrition Lady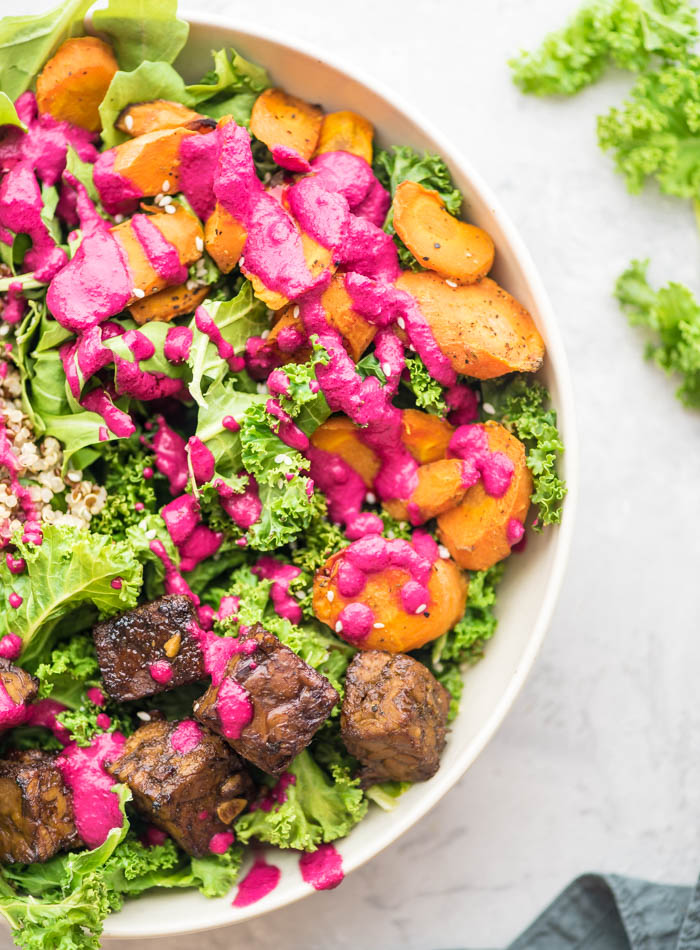 Beets are at their peak this month and blending them into a creamy cashew dressing is a brilliant–and colorful!–idea.
Tempeh Quinoa Macro Bowl from Running on Real Food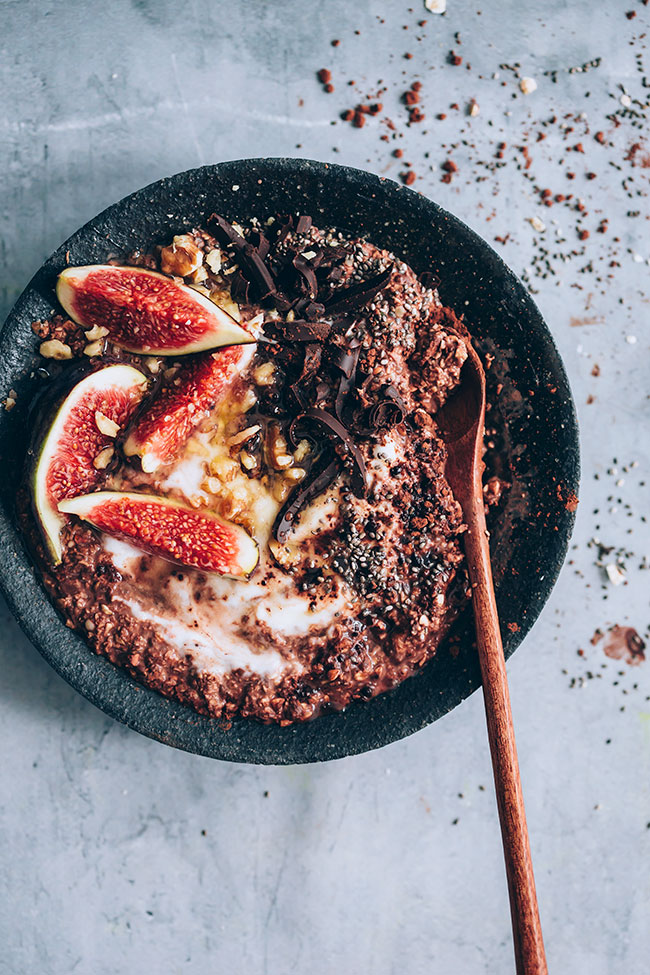 We can't forget about breakfast! Fig season is fleeting, so put them to good use in these gorgeous oat bowls.
Overnight Oats with Chocolate and Figs from The Awesome Green
7