At this point, we all know that turmeric has amazing anti-inflammatory properties, but how many turmeric lattes can we possibly drink?!
I'm at an age where my joints are starting to creak and pop–no doubt exacerbated by my insistence on sitting like a pretzel–and I've been trying to incorporate more turmeric into my cooking. After going through all the obvious uses, like adding to curries and rice or tossing with vegetables before roasting them, I've been on the lookout for some more creative options.
If you're looking for more turmeric recipes too, I've rounded up some of my favorites below.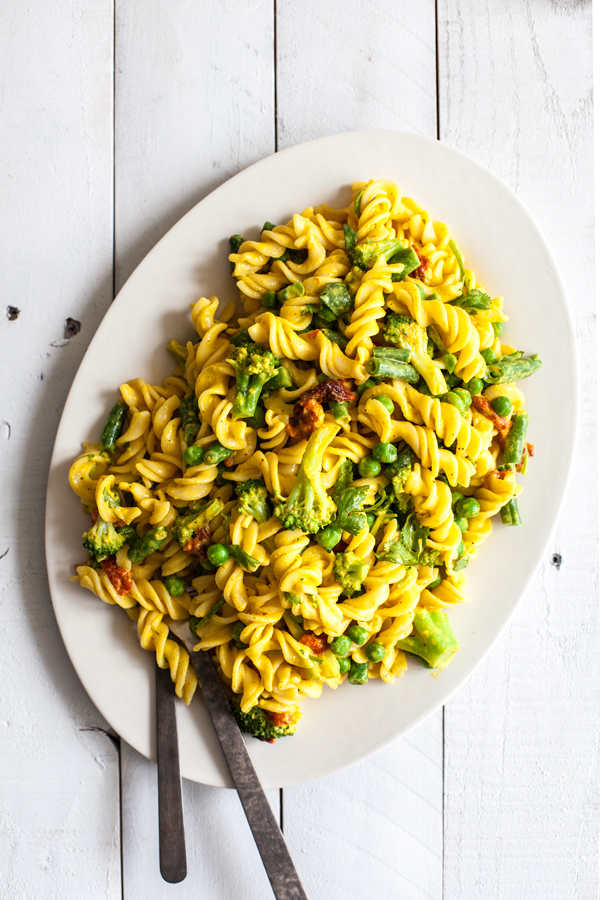 Why settle for a gloppy, sad pasta salad for lunch when you can make this bright, veggie-packed version instead?
Curried Tahini Pasta Salad from The Full Helping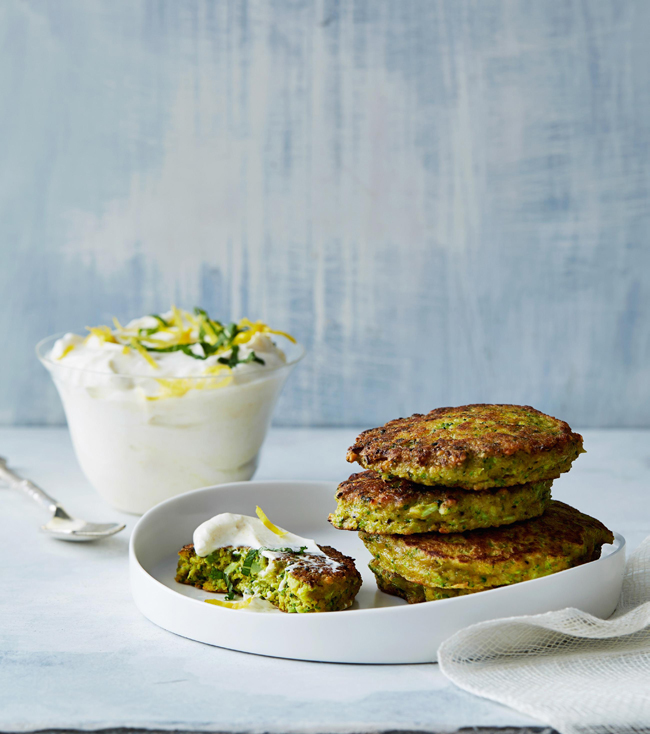 These gluten-free pancakes are made with 2 teaspoons of turmeric powder, plus they have even more in the tangy yogurt sauce.
Savory Turmeric Pancakes with Lemon Yogurt Sauce from Hello Veggie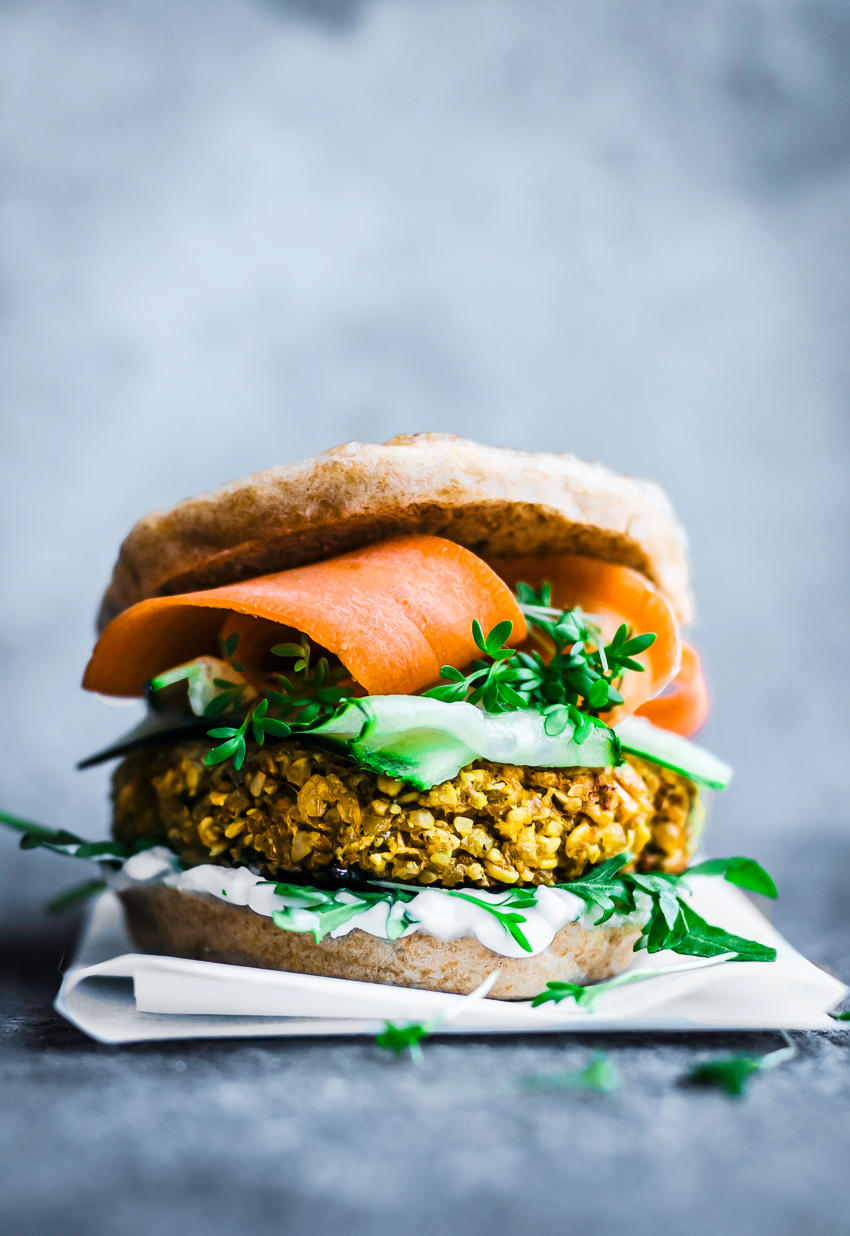 Have you always wanted to pick up a knob of fresh turmeric at the grocery store, but weren't quite sure how to use it? Give it a try in these Indian-spiced veggie burgers!
Bombay Burgers from Occasionally Eggs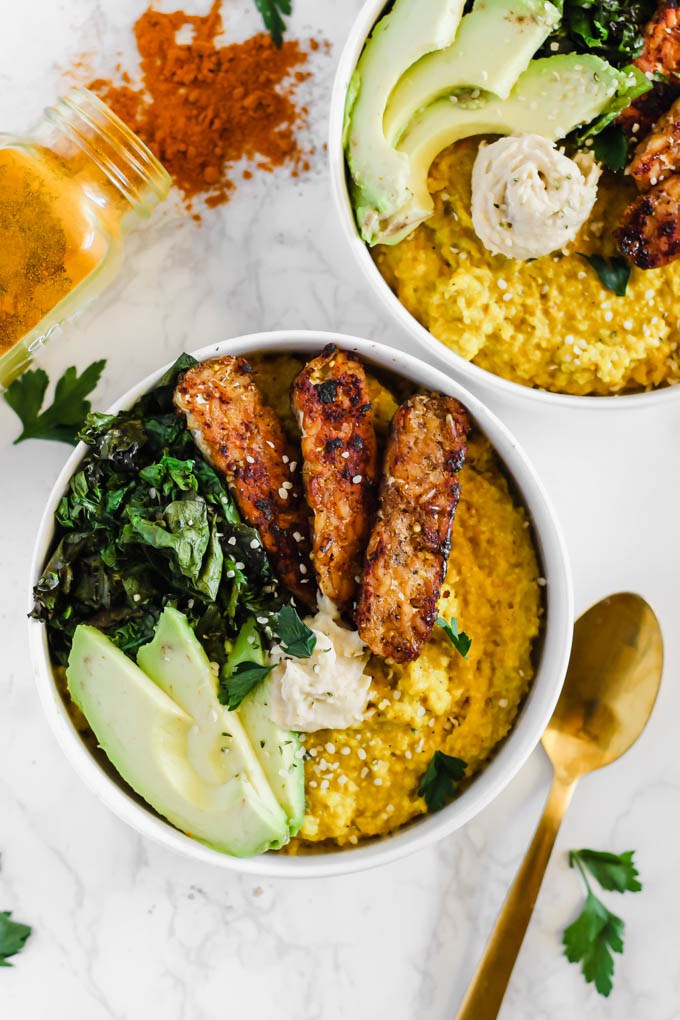 If you're not a convert to the whole savory oatmeal thing, this recipe will change your mind.
Savory Turmeric Oat Bowls with Tempeh Bacon from Emilie Eats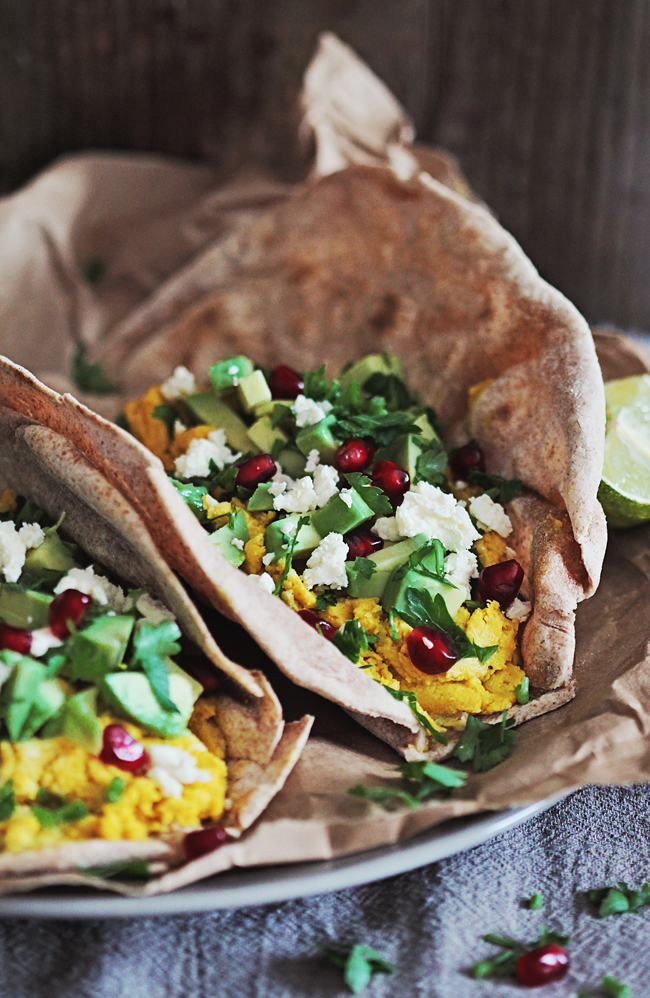 You can eat this homemade turmeric hummus with your favorite veggies and pita bread, but it's even better as a taco filling!
Turmeric Hummus, Avocado and Goat Cheese Tacos from Hello Glow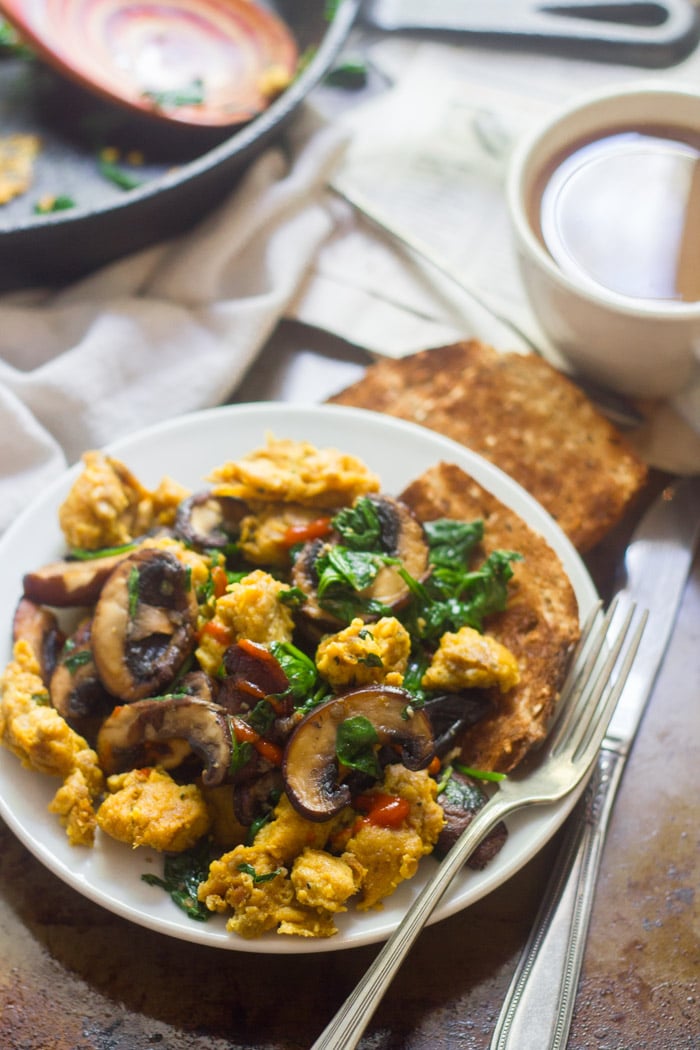 Whether you're making a tofu scramble or a chickpea scramble, turmeric is usually included to impart that golden egg-y color. This one is perfect stuffed into a breakfast burrito.
Savory Spinach and Mushroom Chickpea Scramble from Connoisseurus Veg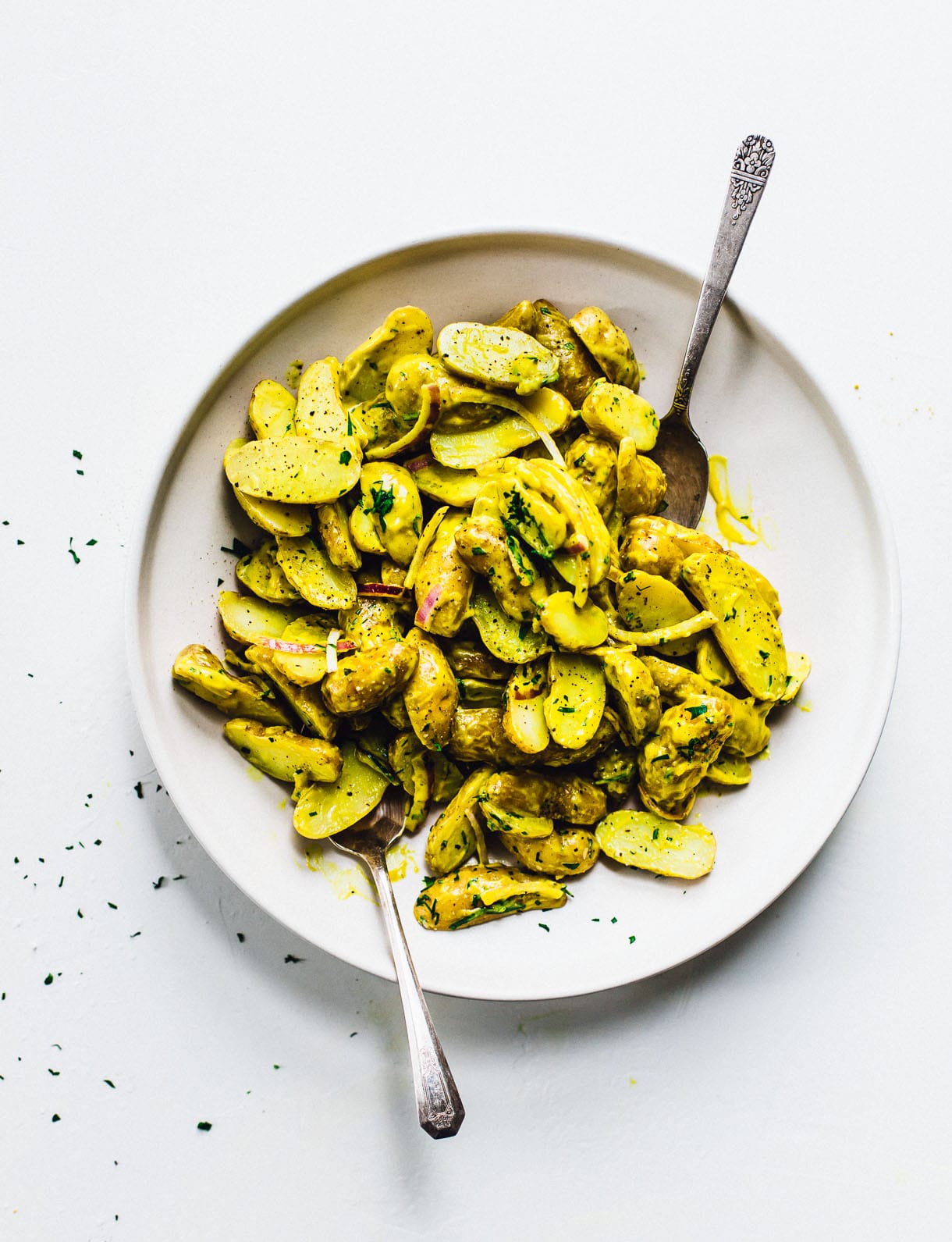 A tea that's a blend of ginger, turmeric, lemongrass, and peppercorn is added to the dressing to make this potato salad an anti-inflammatory powerhouse.
Sunshine Turmeric Potato Salad from Heartbeet Kitchen
10