Turmeric is everywhere lately and I feel like I should be putting it in everything I eat, but if I'm honest, it's not exactly my favorite flavor. I really want to like turmeric smoothies, but they kind of taste weird to me. I've found that the best way to work turmeric into my diet is to add it use it in recipes that have a lot of other flavors involved—curries, soups, and even a big batch of roasted vegetables are some of my favorites.
Another awesome way to use turmeric? These turmeric pancakes.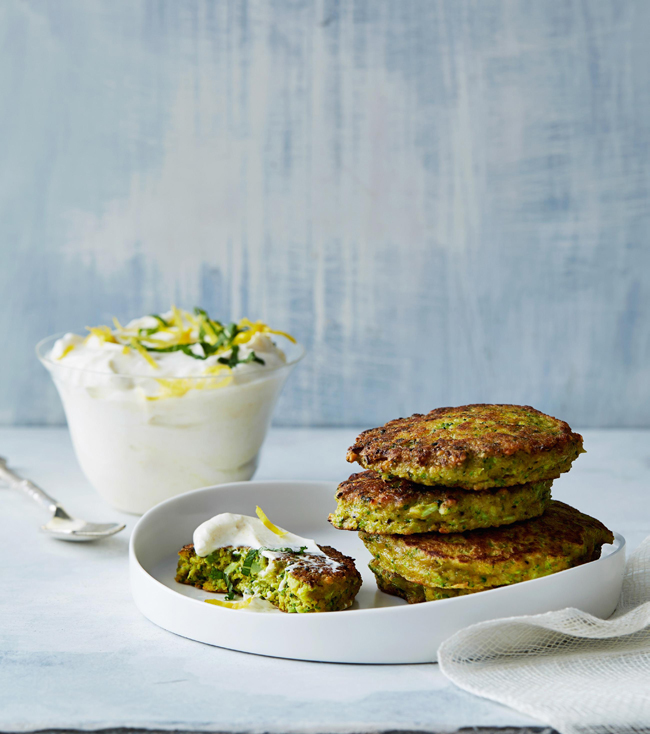 You could have these for breakfast, but they're savory and filling and packed with good stuff like broccoli and eggs, so they work for dinner too. Between the yogurt, eggs, and almond flour, they're also a fantastic source of protein. And with 2 teaspoons of ground turmeric, you can reap all the anti-inflammatory benefits of this superfood rhizome without having to throw it in a smoothie, hold your nose, and chug it down. (Okay, maybe that's just me.)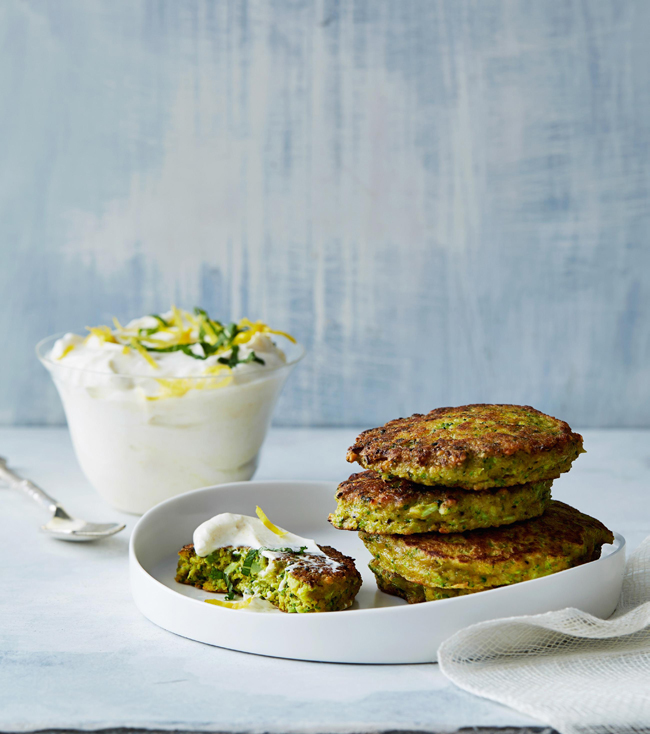 Savory Turmeric Pancakes with Lemon Yogurt Sauce
Reprinted from Naturally, Delicious by arrangement with Pam Krauss Books/Avery, a member of Penguin Group (USA) LLC, A Penguin Random House Company. Copyright © 2016, Danny Seo Media Ventures
Ingredients
FOR THE YOGURT SAUCE

1

cup

plain Greek yogurt

1

garlic clove

minced

1 to 2

tablespoons

lemon juice

from 1 lemon, to taste

¼

teaspoon

ground turmeric

10

fresh mint leaves

minced

2

teaspoons

lemon zest

from 1 lemon

FOR THE PANCAKES

2

teaspoons

ground turmeric

1½

teaspoons

ground cumin

1

teaspoon

salt

1

teaspoon

ground coriander

½

teaspoon

garlic powder

½

teaspoon

freshly ground black pepper

1

head broccoli

cut into florets

3

large eggs

lightly beaten

2

tablespoons

plain unsweetened almond milk

1

cup

almond flour

4

teaspoons

coconut oil
Instructions
Make the yogurt sauce. Combine the yogurt, garlic, lemon juice, tur¬meric, mint, and zest in a bowl. Taste and season with more lemon juice, if needed. Set aside or refrigerate until ready to serve.

Make the pancakes. In a small bowl, combine the turmeric, cumin, salt, coriander, garlic, and pepper.

Place the broccoli in a food processor, and pulse until the florets are broken up into small pieces. Transfer the broccoli to a large bowl and add the eggs, almond milk, and almond flour. Stir in the spice mix and combine well.

Heat 1 teaspoon of the coconut oil in a nonstick pan over medium-low heat. Pour ¼ cup batter into the skillet. Cook the pancake until small bubbles begin to appear on the surface and the bottom is golden brown, 2 to 3 minutes. Flip over and cook the pancake for 2 to 3 minutes more. To keep warm, transfer the cooked pancakes to an oven-safe dish and place in a 200°F oven.

Continue making the remaining 3 pancakes, using the remaining oil and batter.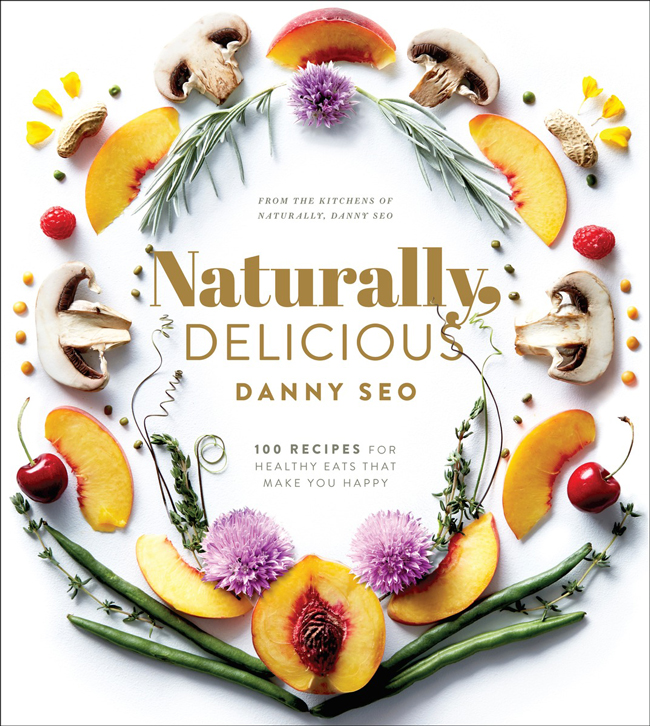 This recipe comes from Danny Seo's Naturally, Delicious: 100 Recipes for Healthy Eats That Make You Happy. Even the cover of this cookbook is stunning and the creative recipes within its pages range from vegan to low carb to paleo—there's something for just about every diet in here.
2