One of my family's favorite meals in the cold winter months is chili. I make a whole bunch of different variations to swap up the flavors and keep the kids from growing tired of the same old chili every week. With homemade veggie stock, chickpeas and two types of white beans this vegetarian chili is loaded with protein.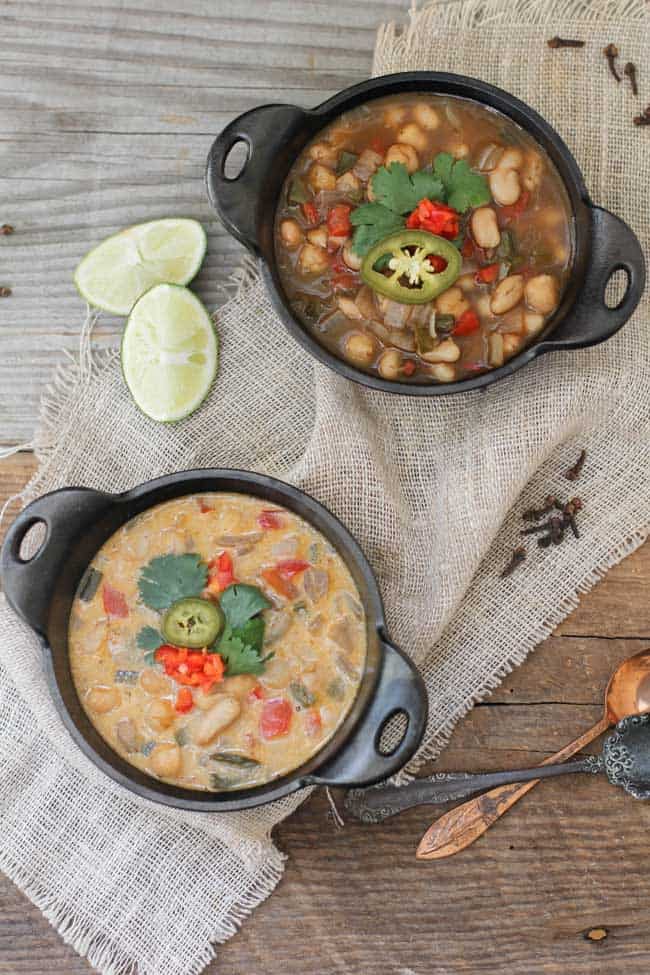 This version is packed with peppers and onions and layered with tons of spices like cumin and oregano. It's the kind of chili that sticks to your bones and makes you want to curl up in a blanket and take a nap afterward.
There is a secret ingredient in this chili. One I don't normally use in chili recipes, but it's perfection in this one. Cloves!
Yes, you read that right, I spiced up my chili with a baking spice. But it's not one of those, "Oh man, this tastes like cloves!" kind of thing. It's more of a "Whoa, what's in this chili?" kind of thing.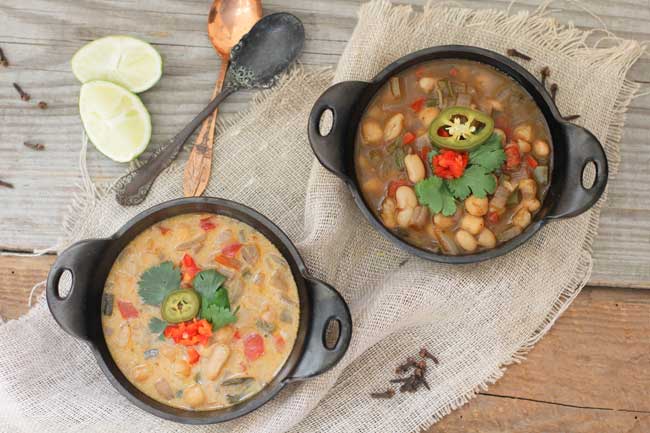 The flavor of the cloves is very subtle. It just kind of hangs out in the background and doesn't overwhelm. This chili is great with cheese and heavy cream added in at the end, but it's also a pretty stellar vegan chili without them.
Do you have a secret ingredient that you use in your favorite chili recipe?
0