Hey, didn't we just post one of these?! It's hard to believe summer is approaching an end–but luckily we've got another month and a half of summer produce to go. Which means: you better make the most of it!
(While this list is pretty generalized, what's in season can vary based on your exact locale. To find out what's in season in your neck-of-the-woods, I love this seasonal food guide.)
Corn
Sweet corn season is fleeting, so enjoy fresh local corn while you can. (You can even freeze it for later too!) There's no need to peel back the husk–farmers hate that! Instead, use your hands to feel to make sure the kernels are large and uniform, look for silk that is slightly damp and not dry and a husk that is bright green and damp without being too wet. And then use corn within a day or two before it gets starchy!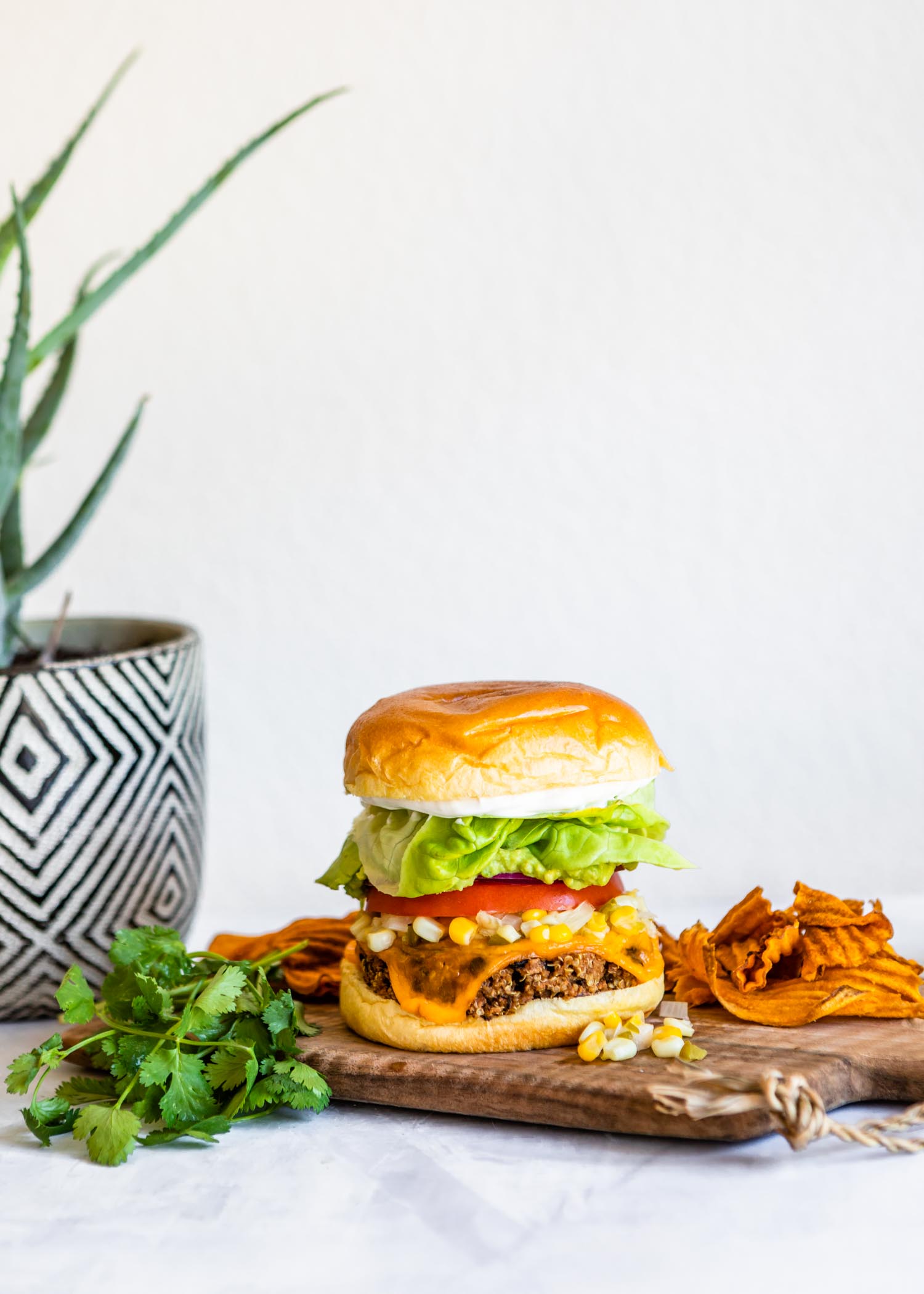 Try these recipes:
Black Bean Chipotle Burgers with Sweet Corn Relish from Hello Veggie
Coconut Milk Corn from Hello Veggie
Jalapeño Cilantro Pesto Rotini with Sweet Corn and Tomatoes from Hello Veggie
Tomatoes
If you grow your own tomatoes, you probably have more than you know what to do with right now. Canning is always an option, but if you're not into that idea, big batches of homemade tomato sauce can be frozen too. I also love making my own sun-dried tomatoes with colorful heirloom varieties. They freeze well and make a fun addition to salads, pizzas, and pastas–or you can whip them into a pesto too. And remember to always store fresh tomatoes at room temperature, not in the fridge!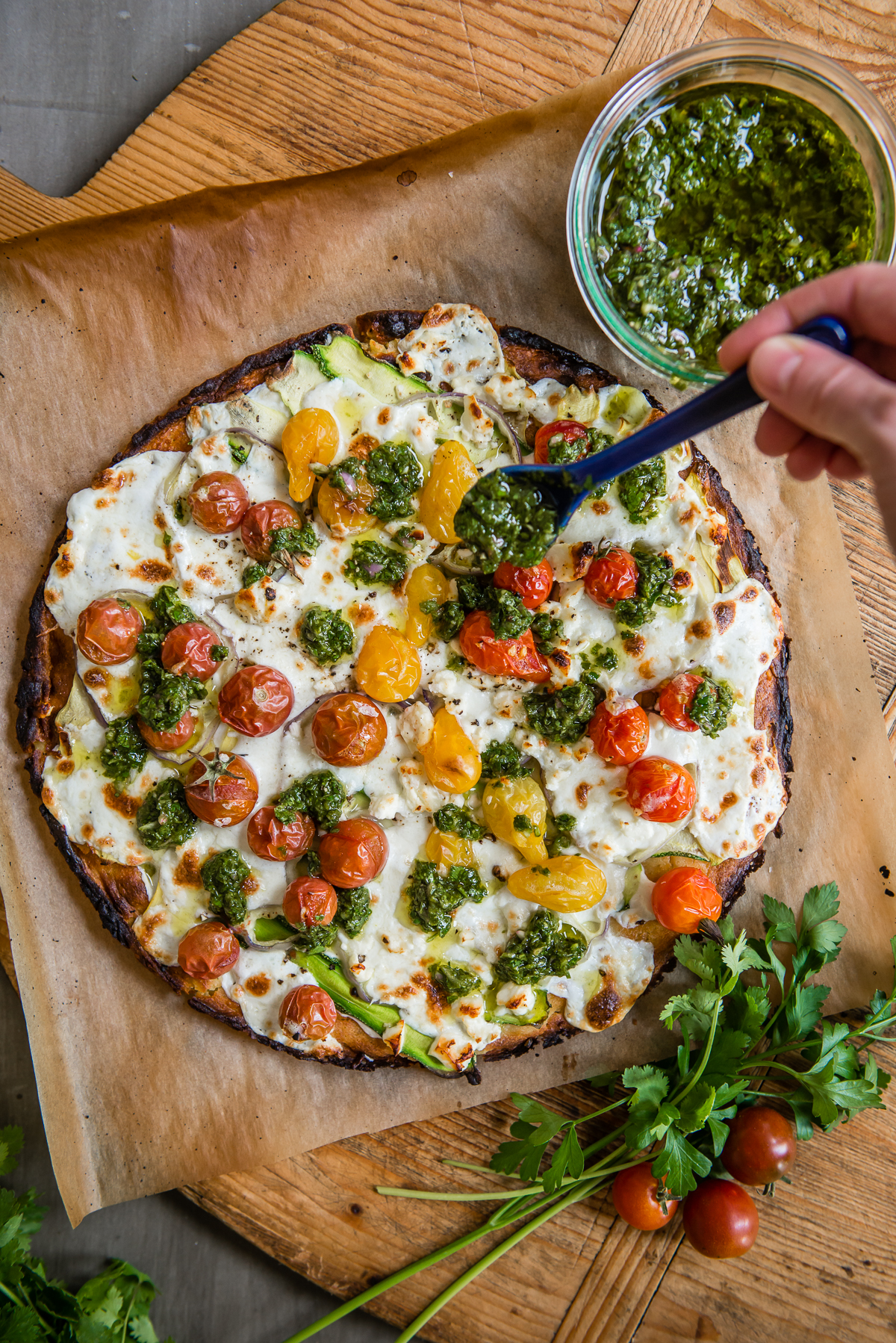 Try these recipes:
Summer Socca from Hello Veggie
Summer Vegetable Minestrone from Hello Veggie
Parmesan Cornmeal Crusted Heirloom Cherry Tomato Galette from Fake Food Free
Peppers
Bell peppers, poblanos, jalapeños, chiles of every shape and size–August is a good time for all of them. If summer has been hotter than usual near you, you can also expect hotter peppers! (I learned this the hard way after getting painfully burned by jalapeños I grew when I lived in the South.) Larger peppers are ideal for stuffing, while the smaller, spicier options are good for adding to curries and sauces.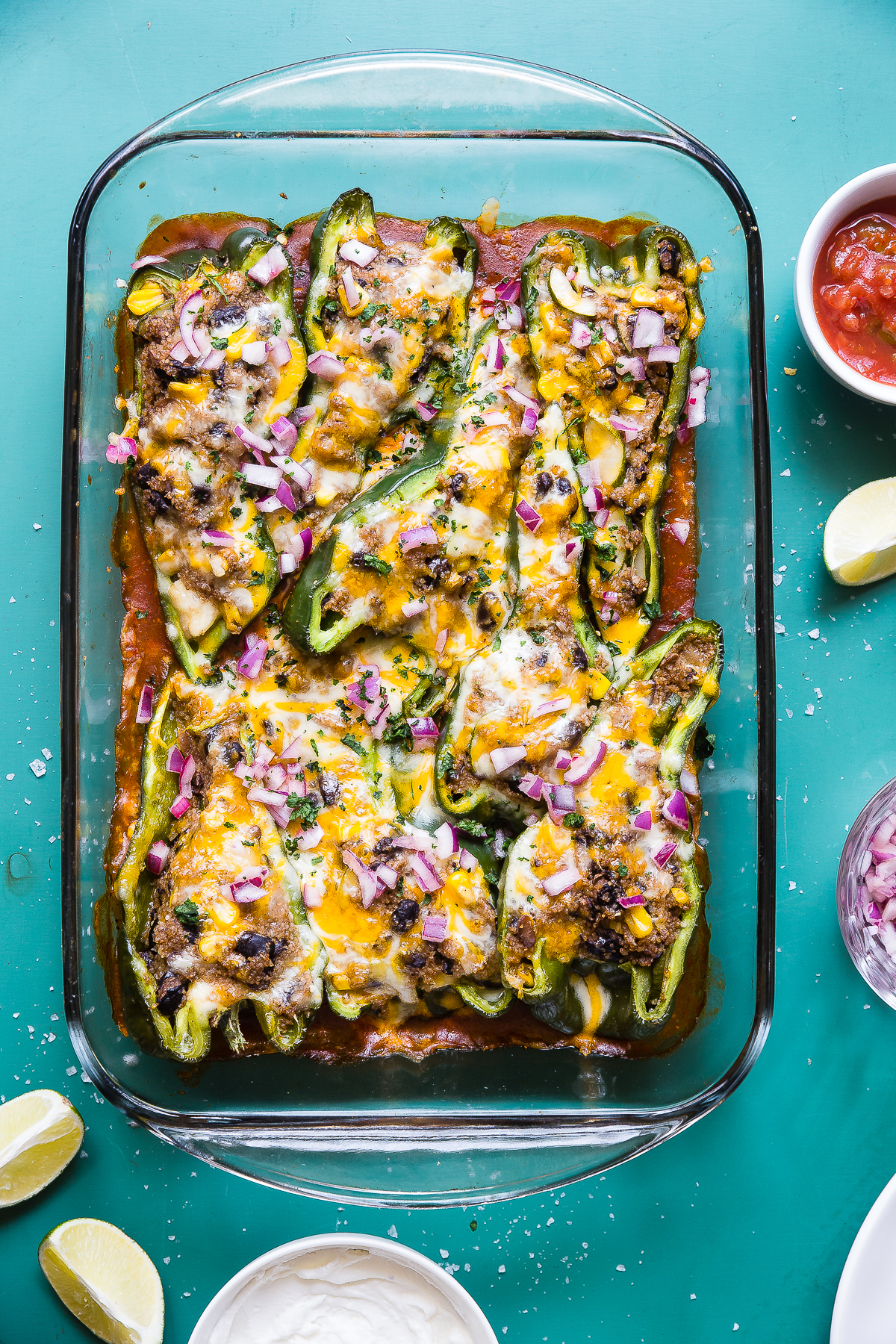 Try these recipes:
Black Bean and Veggie Stuffed Poblanos from Hello Veggie
Herby Vegan Falafel with Smoky Red Pepper Dip from Well and Full
Fridge Pickled Jalapeños from Peas and Crayons
Eggplant
Eggplant doesn't get as much love as other summer vegetables, but it should! Like tomatoes, you can find eggplant in all kinds of fun heirloom varieties and it's a vegetable used in a wide range of cuisines, from Southern European to Middle Eastern and East Asian.
Choose eggplant that feels firm rather than spongy, with skin that's shiny, not dull. Try smaller varieties, like kermit eggplant, grilled on skewers with your favorite marinade.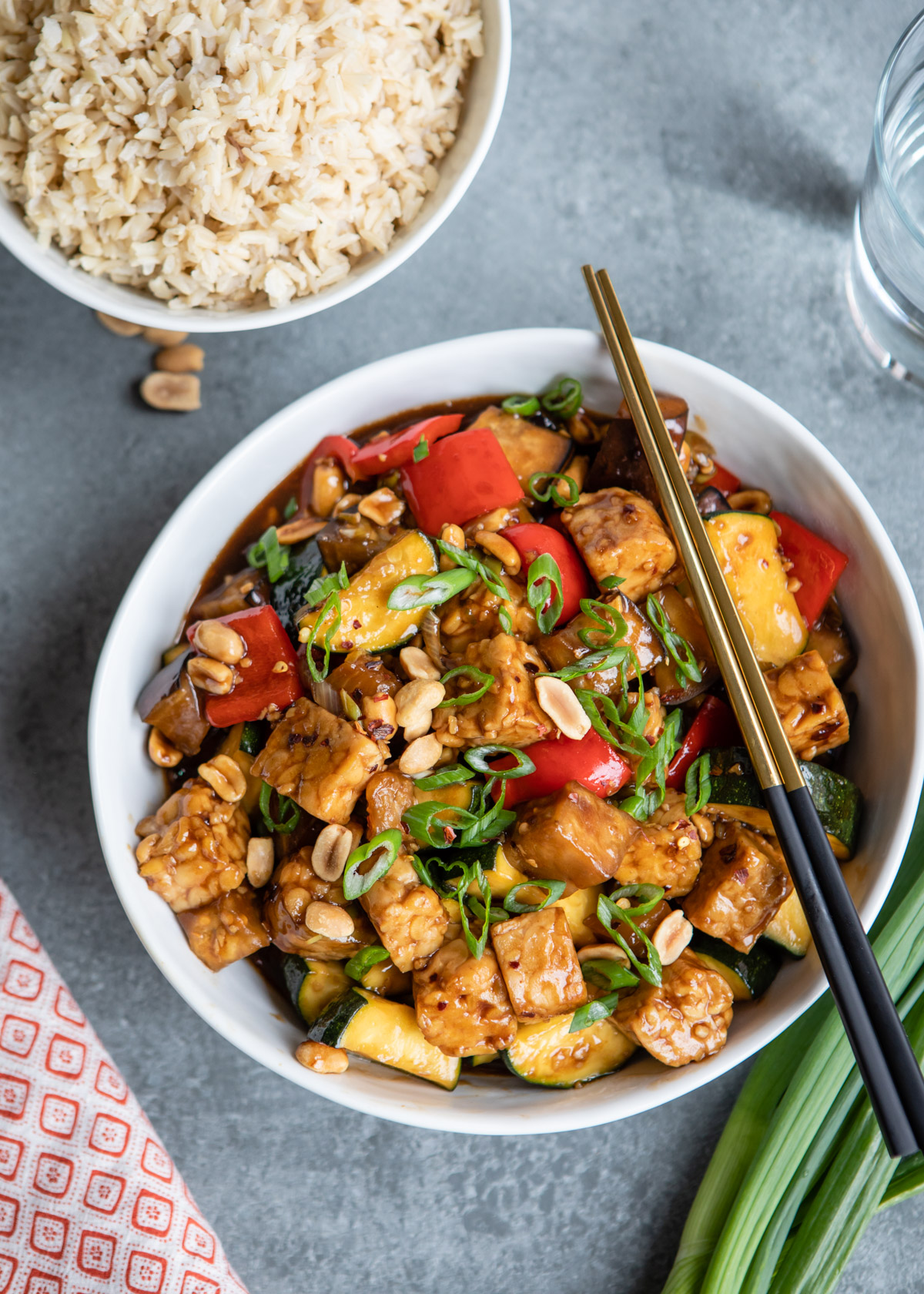 Try these recipes:
Kung Pao Tempeh from Hello Veggie
Eggplant Parm Deconstructed from Hey Emily Ann
Grilled Eggplant Baba Ganoush from Platings and Pairings
Melon
Melons are cucurbits, meaning they're related to cucumbers–and they also happen to pair quite nicely with their summer cousin too. I often make a simple salad with cucumbers, cantaloupe, and watermelon drizzled with balsamic vinegar to serve as a side dish in July and August.
It seems like everyone has their own favorite method for choosing the best melons but the one that's never failed me was taught to me by a farmer–put the stem-end up to your nose and smell the melon. Smell nothing? Under-ripe! Smell good and sweet? Ripe!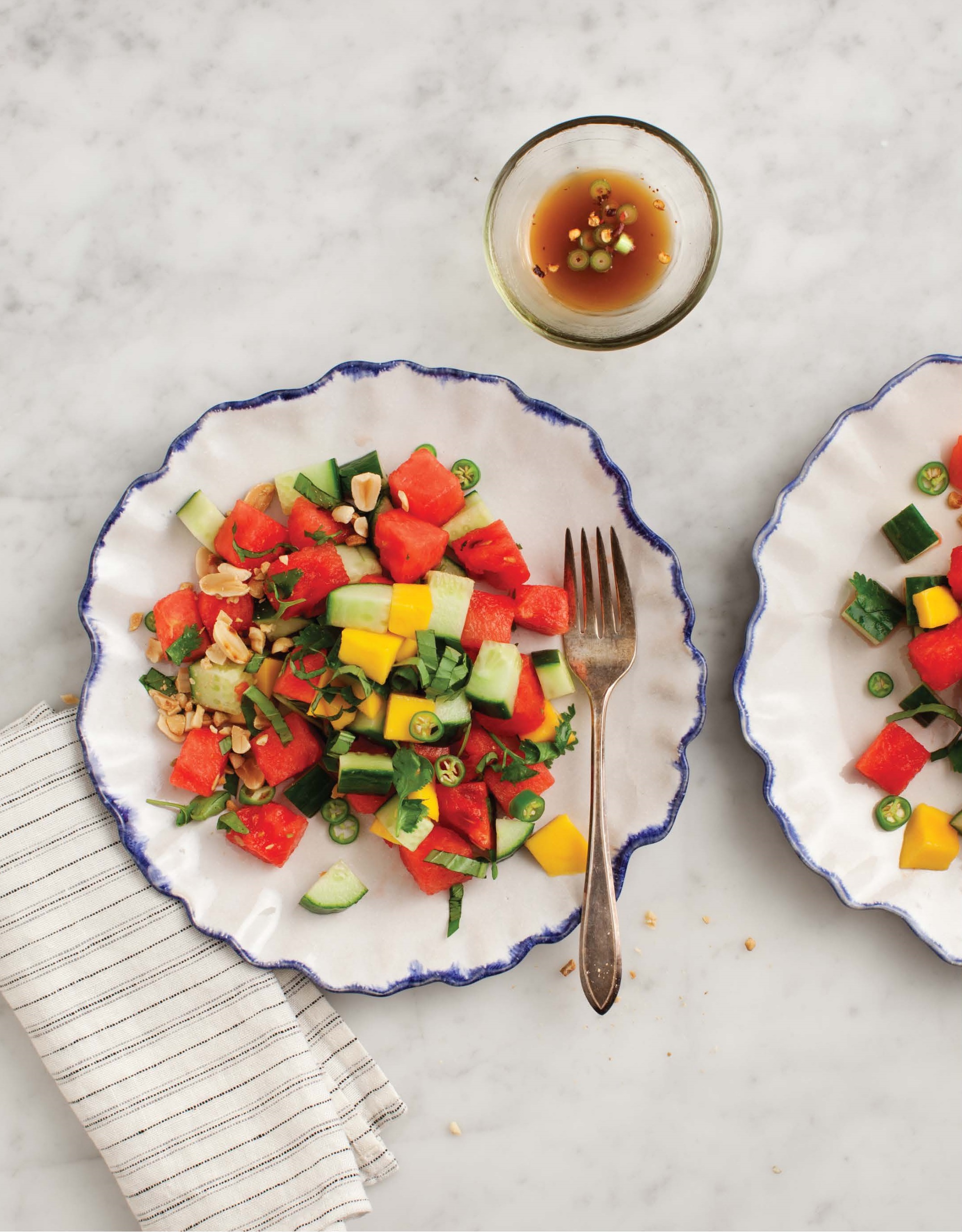 Try these recipes:
Cucumber, Basil, and Watermelon Salad from Hello Veggie
Gochugaru Baked Tofu, Melon, and Veggie Skewers from Vegan Richa
Honey-Mint Melon Salad from Wholefully
2