Oh, the good ol' trusted sandwich. There's not a lot of meals that this bad boy can't save! It makes a great work or school lunch, a quick dinner when you're busy, a perfectly packable picnic or road trip meal, a beautiful appetizer when you're entertaining. And there are no rules! You can use your favorite bread, be it whole, white, or gluten-free, and you can use fillings beyond the imagination. Are we making it sound magical? Because sandwiches are magical, you guys. Or they can be… Check out some of favorite vegetarian sandwiches below and feel free to start mentally checking your pantry for the ingredients:
10 Tasty Vegetarian Sandwich Recipes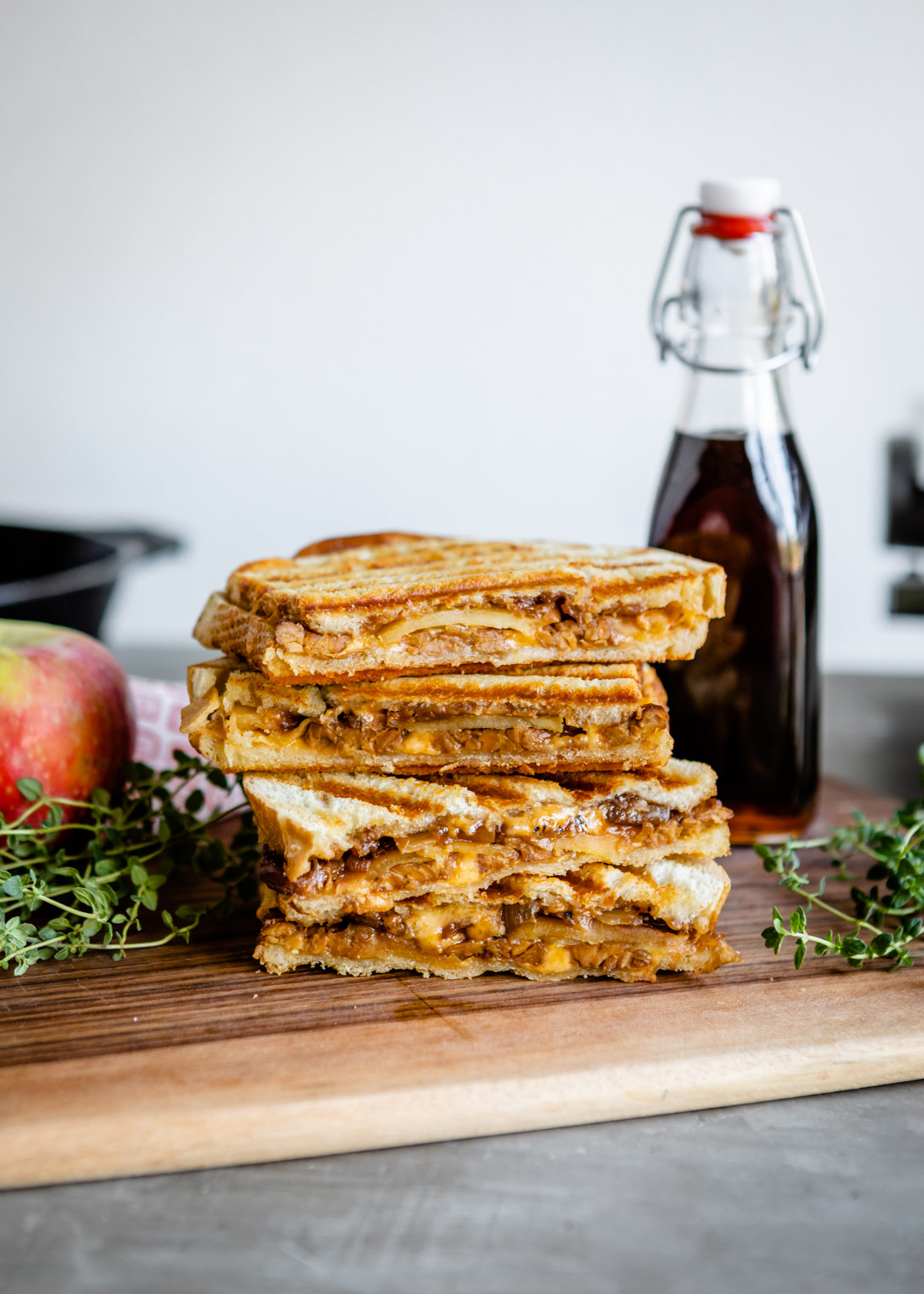 Vegetarian bacon FTW! Savory tempeh bacon, jammy caramelized onions, and sautéed maple apples make this panini irresistible. We love it served hot for dinner (Netflix may or may not be involved).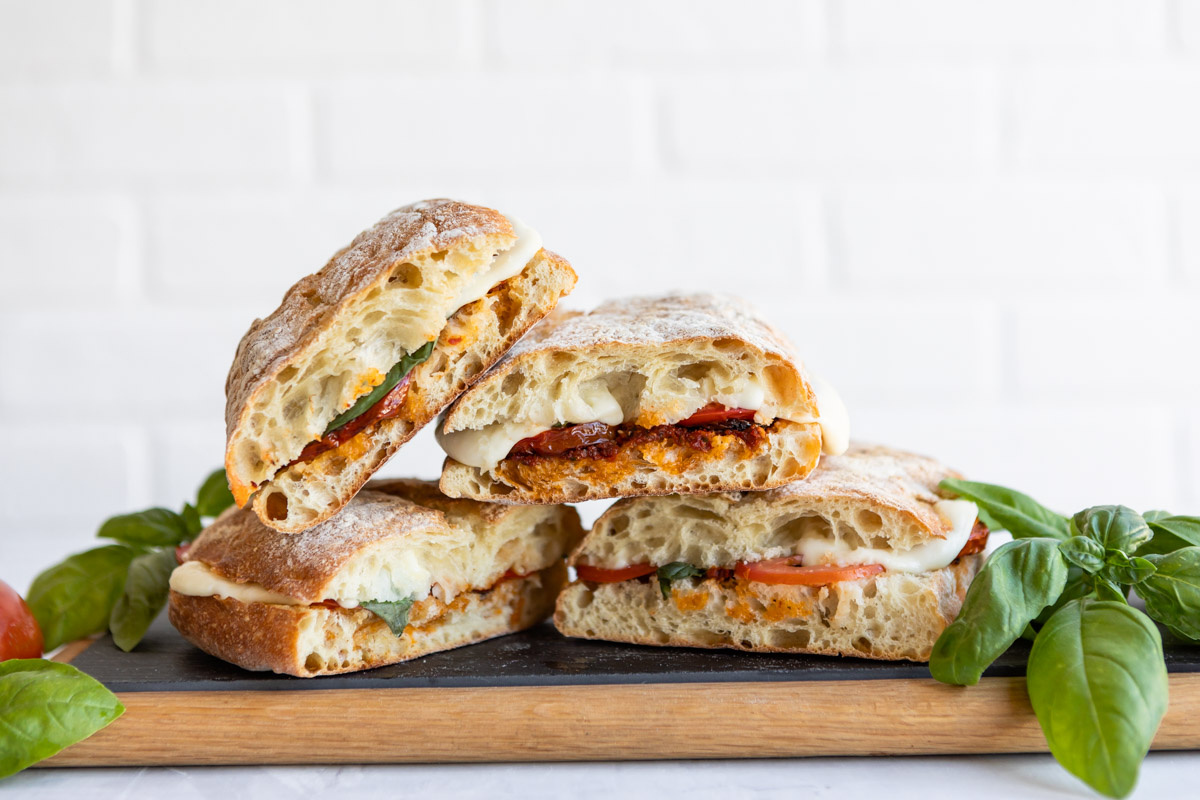 For Panera's Tomato Mozzarella Panini nostalgics, this is it! A remake of the famous panini sandwich, but even more delicious since it's homemade.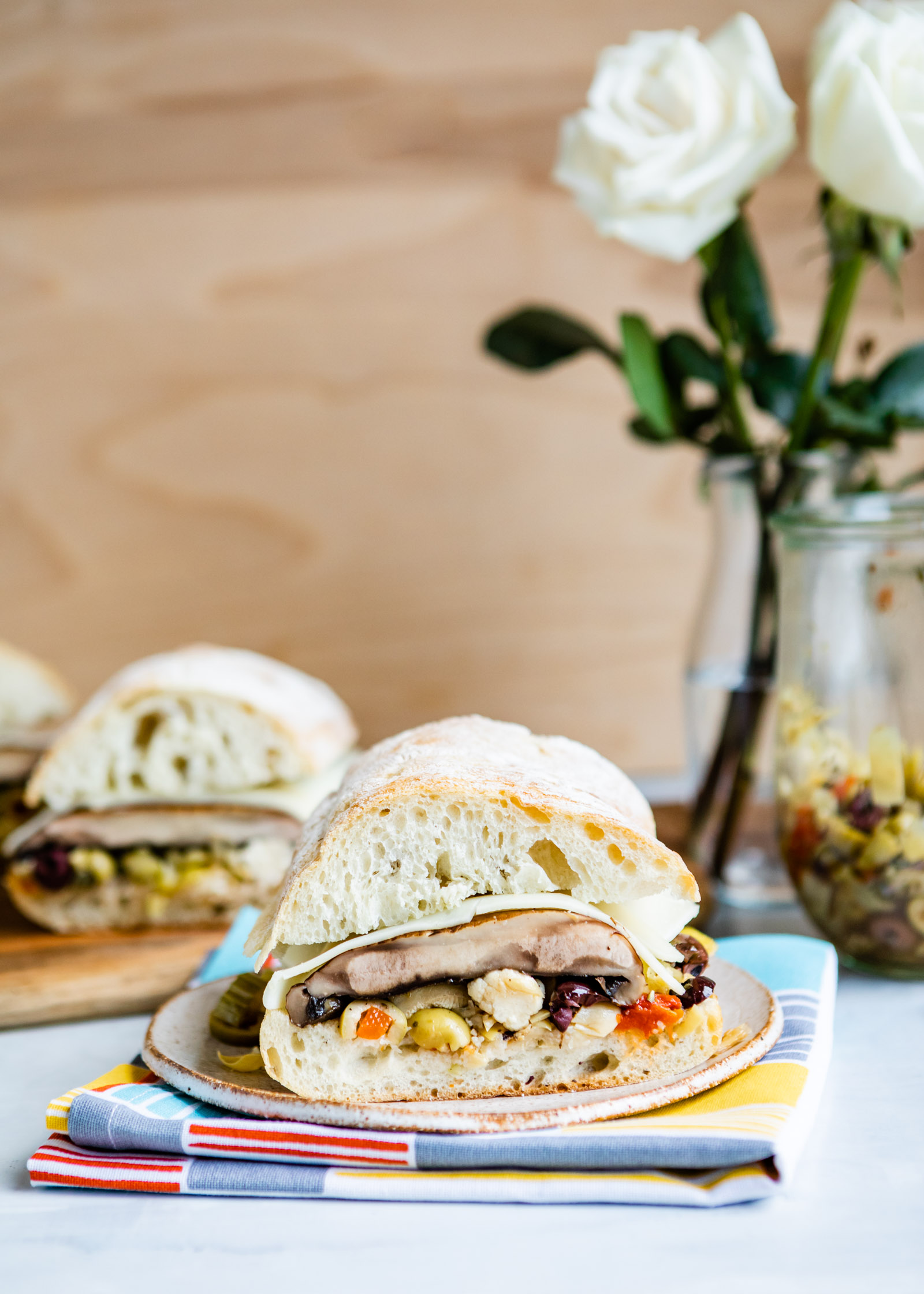 Yes, muffuletta traditionally comes with meat inside. But this portobello mushroom substitute is totally amazing! It's got the tangy, salty olive salad, and the cheese, oh, the cheese.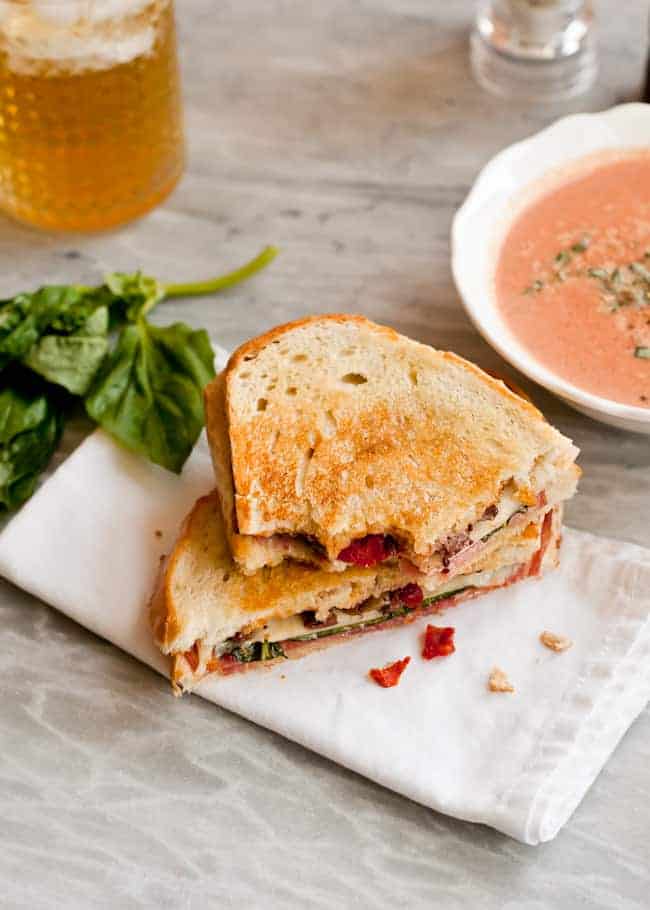 A grilled cheese sandwich is comfort food at its finest. Upgrade yours with sundried tomatoes and an olive tapanade, and serve next to a tomato cream soup for the best tastebud experience.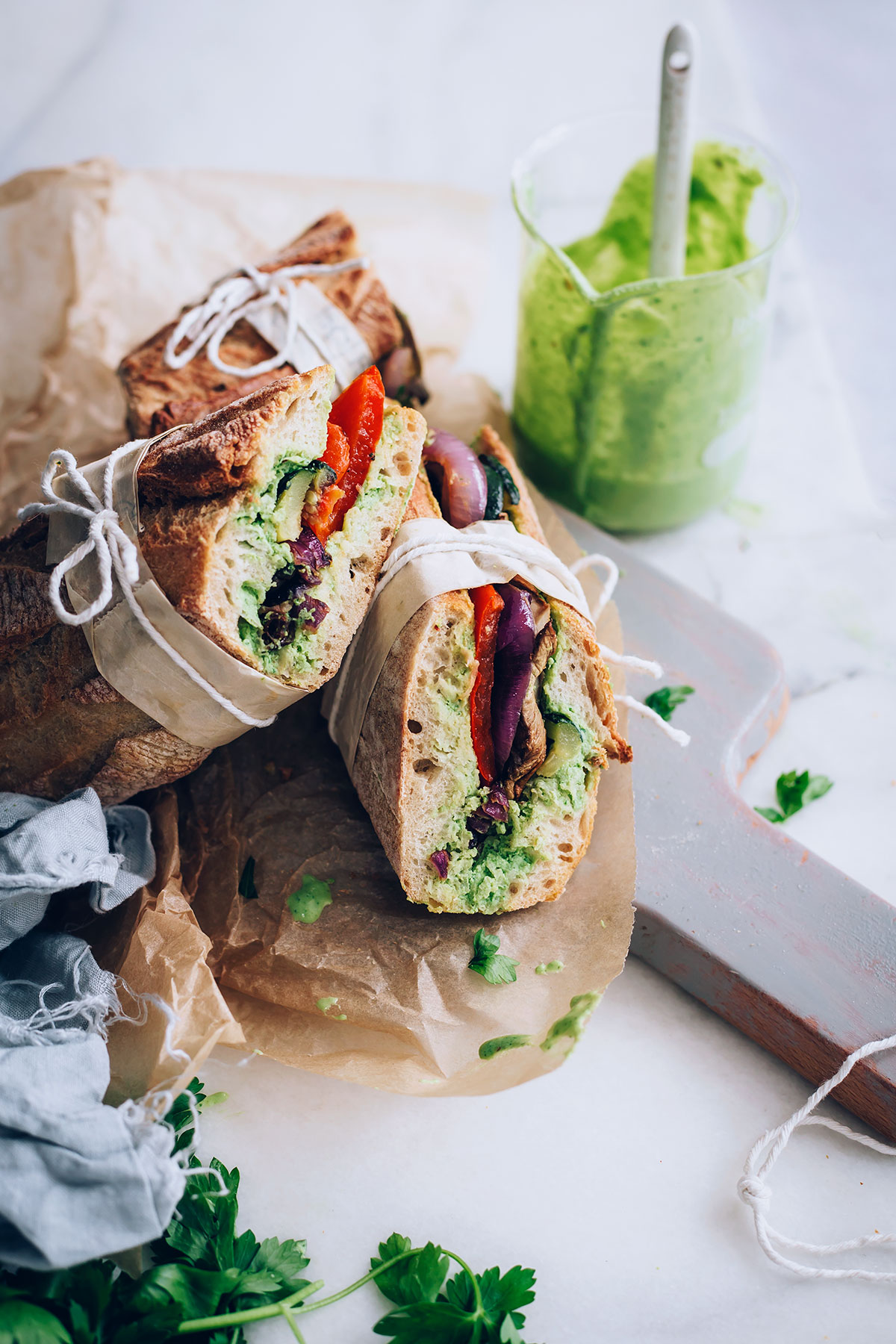 Not only does this sandwich pack all of summer's goodness plus chimichurri aioli, it's also vegan! The tofu-based sauce balances the taste and textures so you definitely won't miss cheese.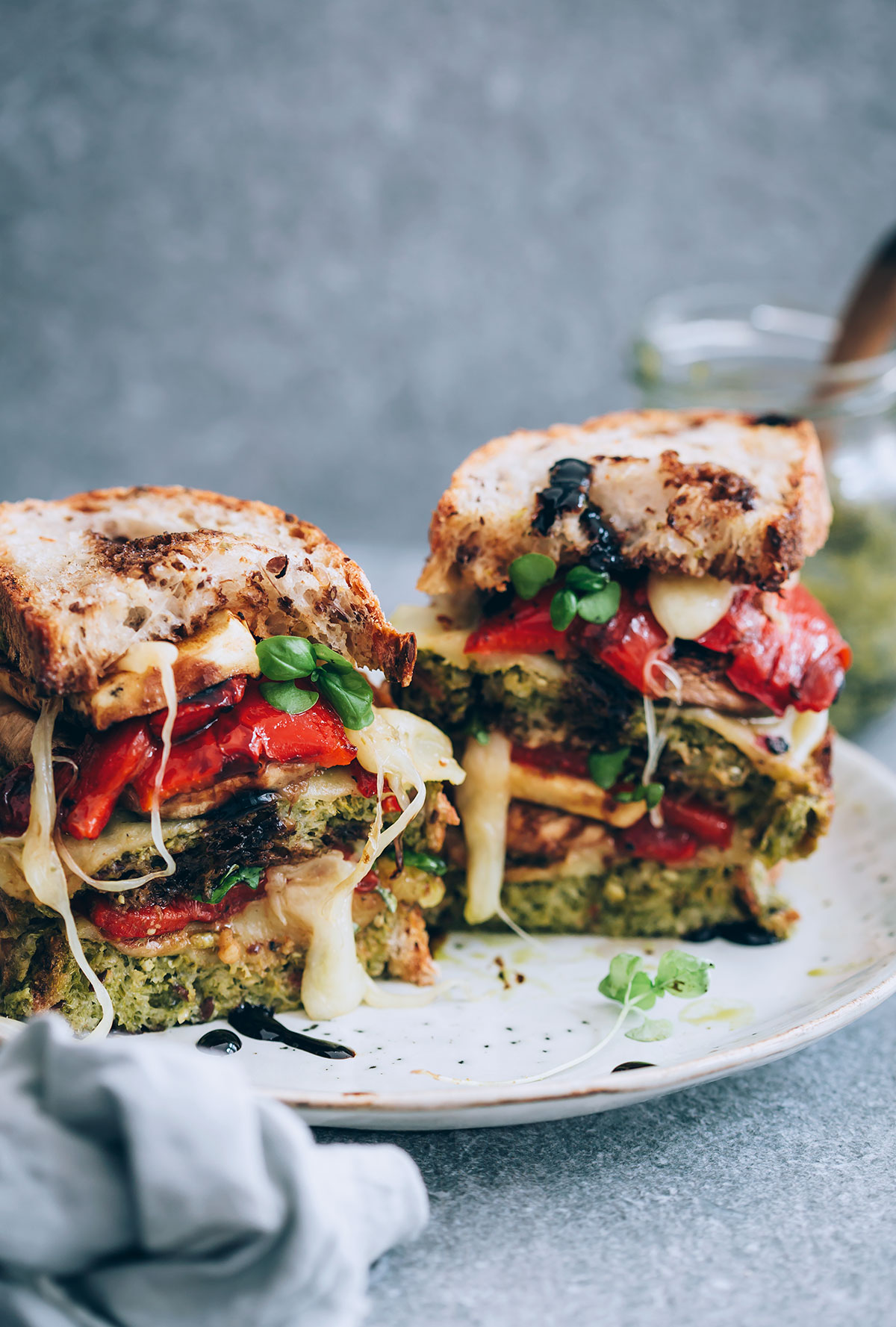 Grilled vegetables are stacked onto crusty bread and layered with pesto, balsamic drizzle, and melty havarti cheese. Food for the body, food for the soul.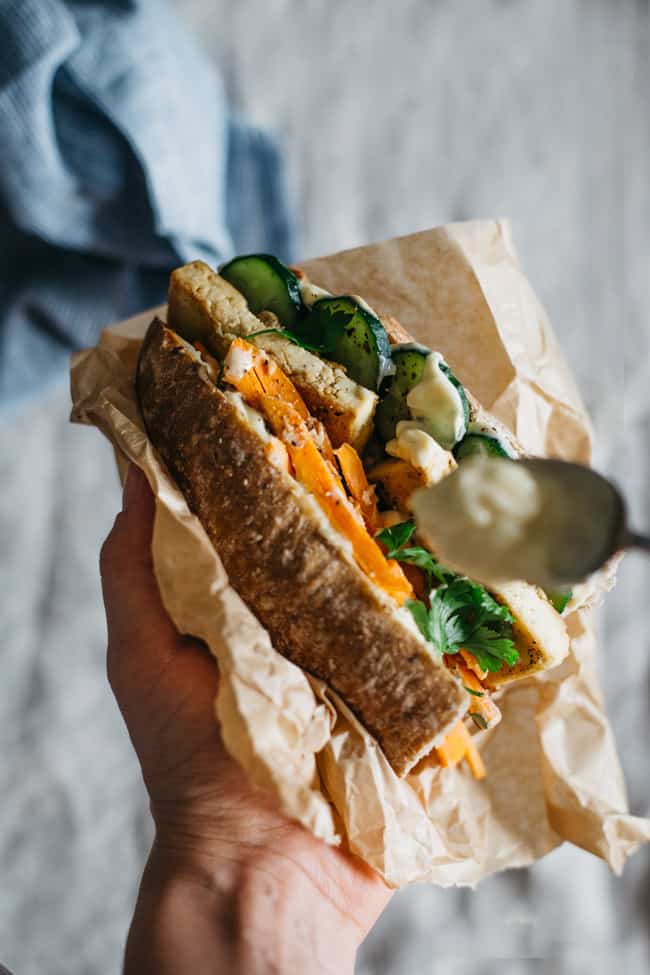 With tofu, carrots, cucumber, cilantro, and tamari, this vegetarian bahn mi is delicious. But what takes it to the next level and gives it a twist is the coconut oil mayonnaise! It's just so good, not to mention healthier than the regular one.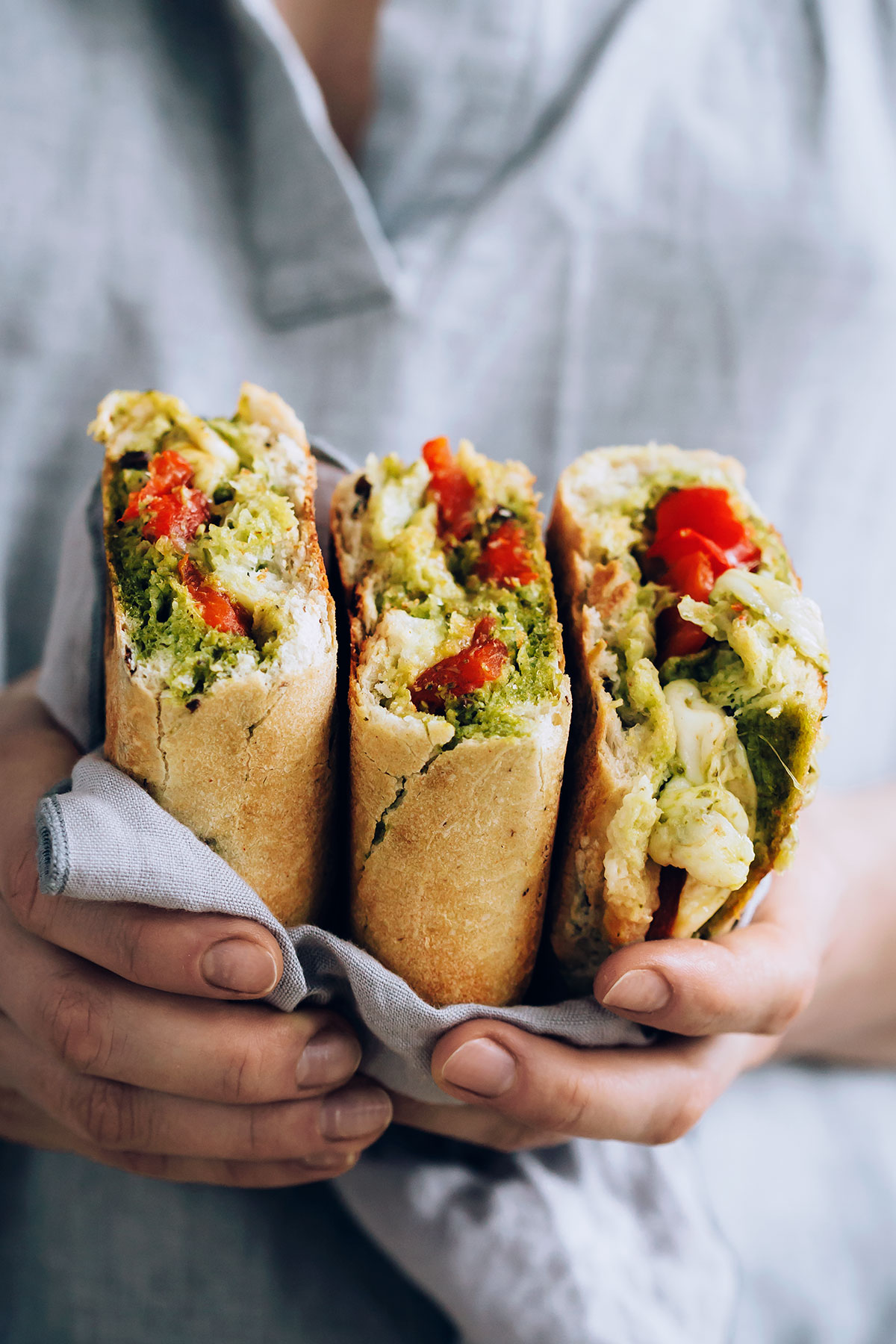 Roasted red peppers are such a versatile ingredient! Make them in advance, and make the pesto, too. Putting together these paninis will be the easiest thing you've done all week.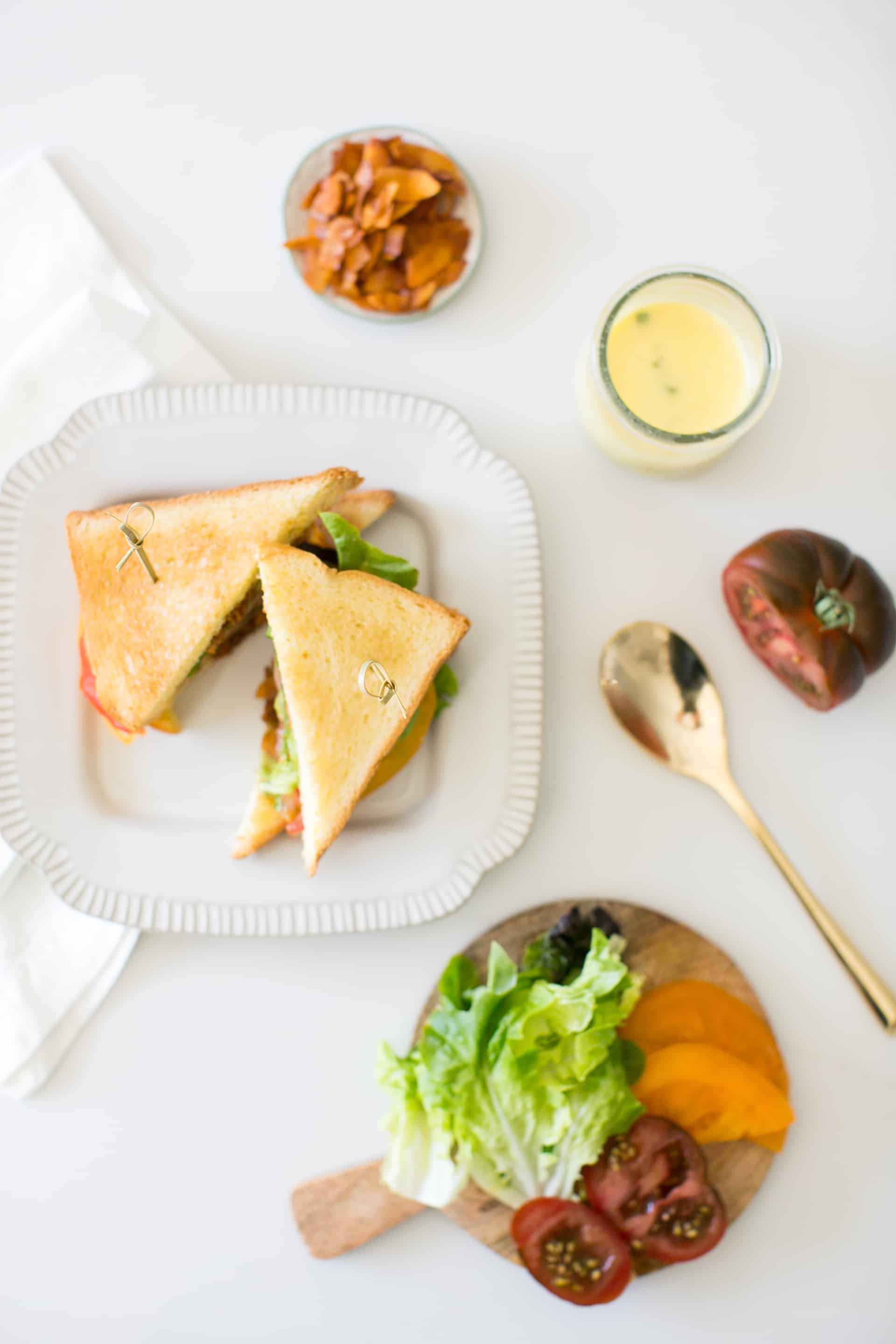 BLT is such a classic, but let's be honest – it's not the healthiest of sandwiches, despite having two veggies inside! This vegetarian version replaces the bacon with healthier coconut bacon, and brings taste to a whole new level with heirloom tomatoes and a basil aioli.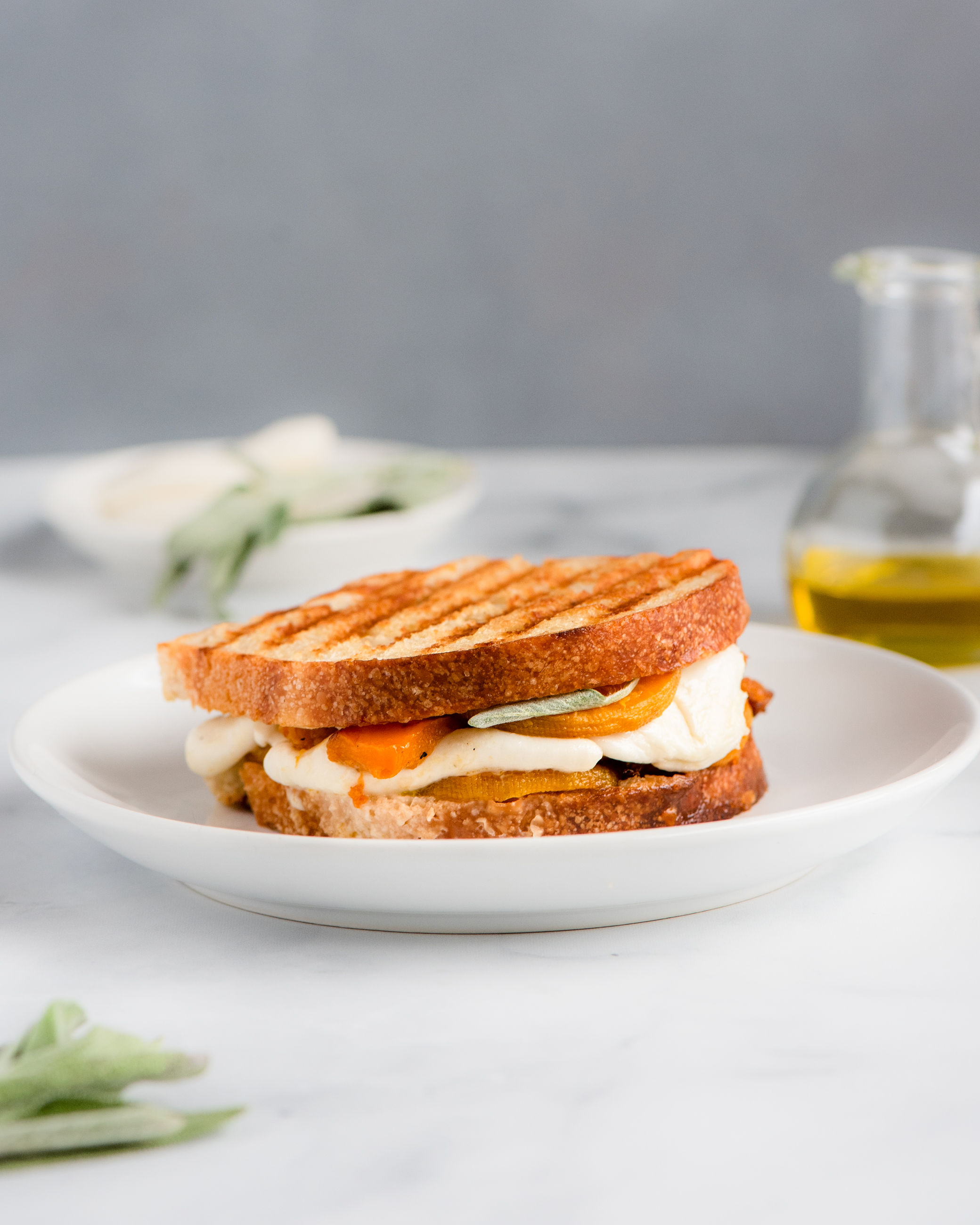 Ever wondered what fall tastes like? This sandwich will thoroughly explain it, bite after bite! It's made with sliced butternut squash, fresh mozzarella and fresh sage leaves.
5