Vegetarian meatballs are a comfort food we can't get enough of. We love that so they can be made from pretty much anything you have in the fridge.
Got legumes on hand? They work perfectly. Mushrooms? Sure. Broccoli, oats? Yes, even those. As long as there's a binding agent to hold everything together, you basically can't go wrong.
If you worry about your ability to improvise, though, you can always count on these recipes. Here are 8 vegetarian meatball recipes you need to try.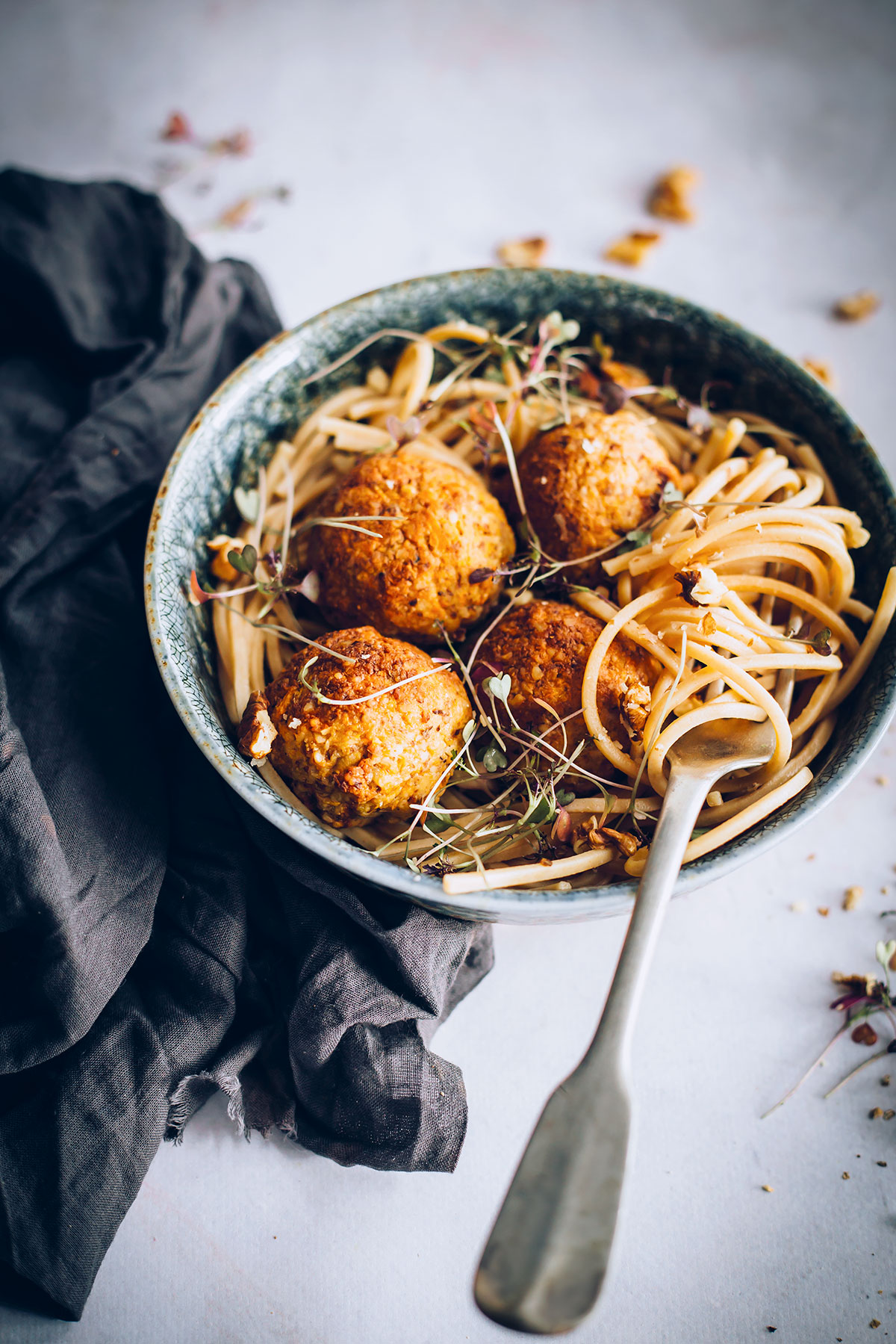 It's not easy combining a vegetarian diet with famously picky eaters–kids–but these carrot and walnut meatballs do the job! We also love that they're oven baked and easy to freeze, making them a healthy meal prep option.
Kid-Approved + Freezer-Friendly Carrot Walnut Meatballs from Hello Veggie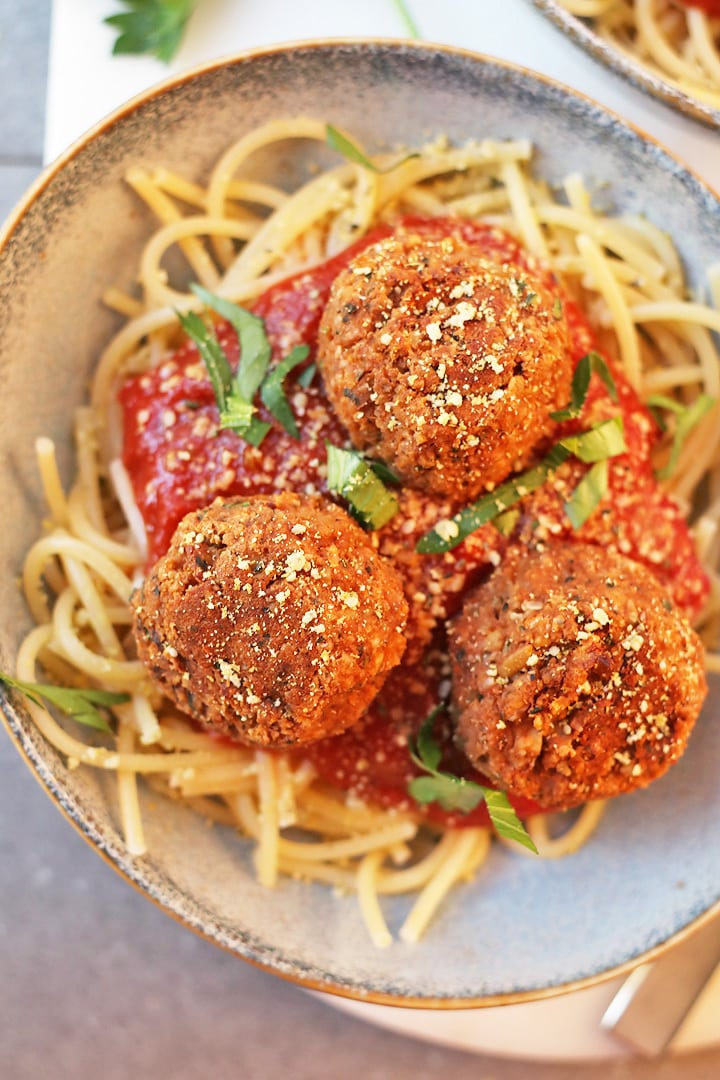 Tempeh, thyme, garlic, and onion pack tons of flavor, making these vegan meatballs perfect for a snack, sandwich, or a plate of spaghetti.
Vegan Meatballs with Tempeh from My Darling Vegan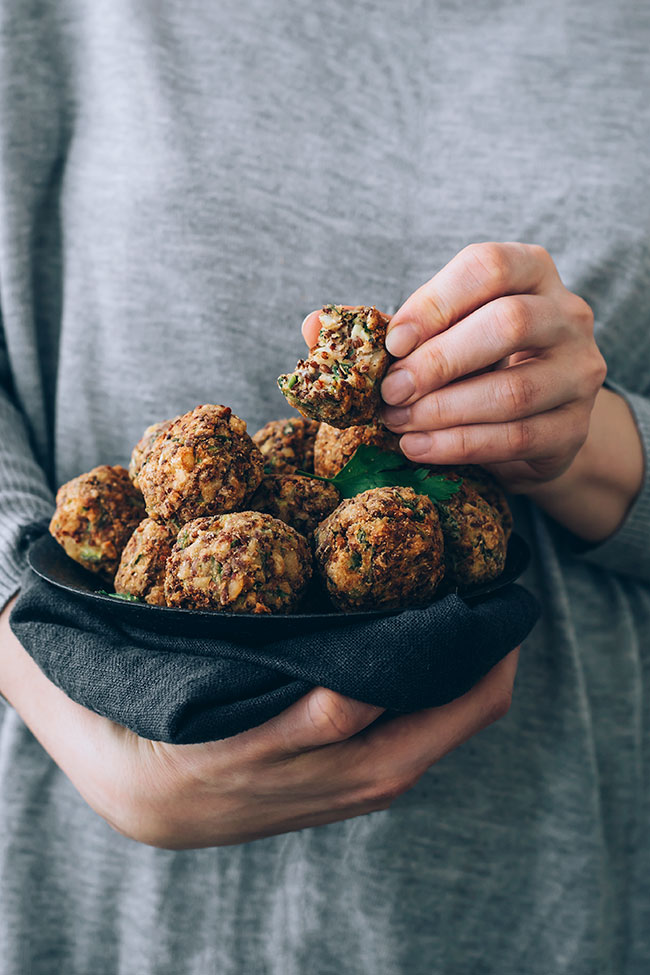 When in need of an easy meatball recipe, go for this tasty combination of chickpeas, quinoa, and zucchini, combined with fresh herbs and spices. A success every time!
Vegetarian Meatballs the Easy Way from The Awesome Green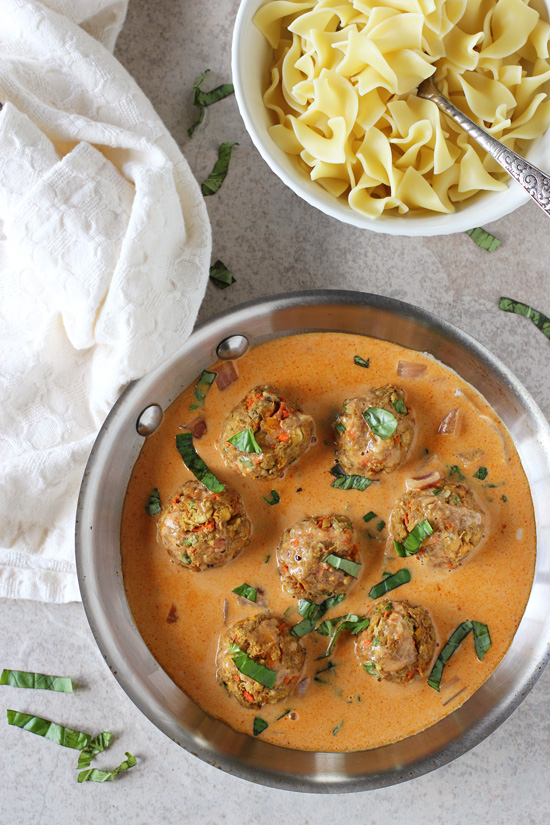 Flavorful, but not too spicy, these Thai red curry veggie meatballs are made with walnuts, chickpeas and carrots, and simmered in a yummy creamy sauce that makes them meal-ready in no time.
Thai Red Curry Baked Vegetable Meatballs from Cook Nourish Bliss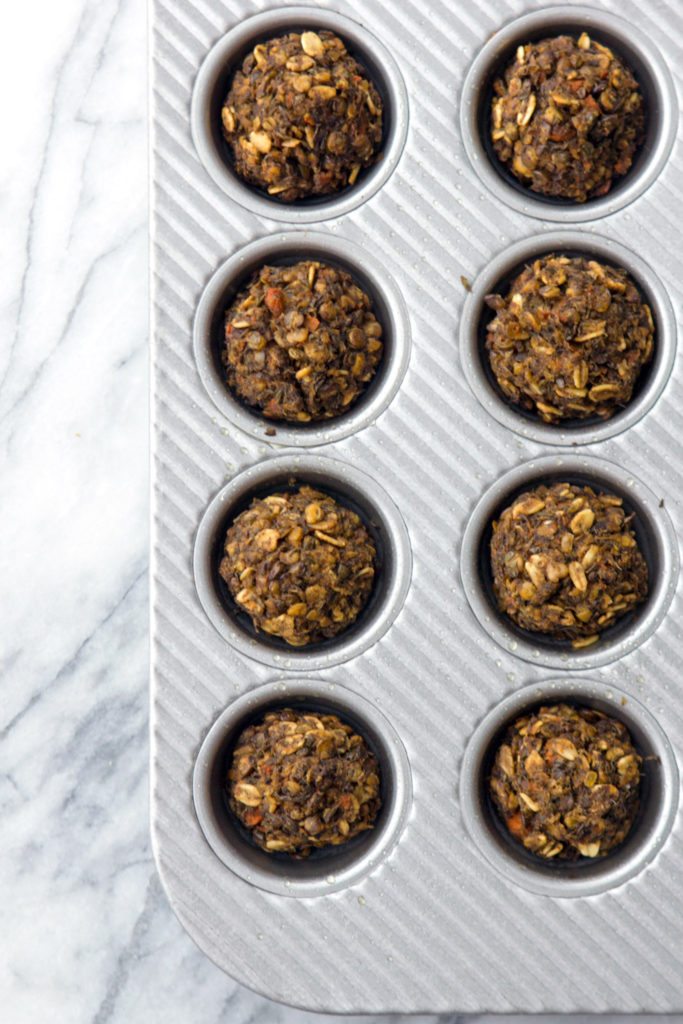 Lentils are a great source of protein and iron, which makes these meatballs a staple for vegetarian diets. With mushrooms and Italian seasoning, the recipe is also easy to freeze, making it perfect for big batches.
Make & Freeze Lentil Oat Meatballs from Veggie Tot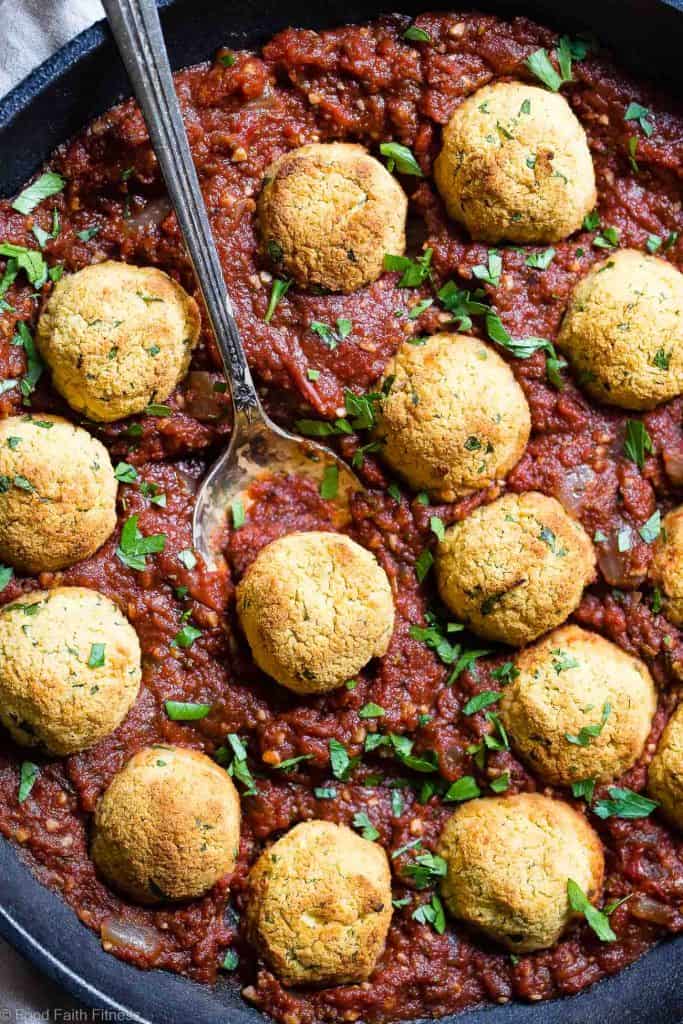 These chickpea meatballs are vegan and gluten-free, which is not an easy task for something so delicious! Paired with a tomato sauce, they work particularly great over zoodles!
Gluten Free Vegan Chickpea Meatballs with Tomato Sauce from Food Faith Fitness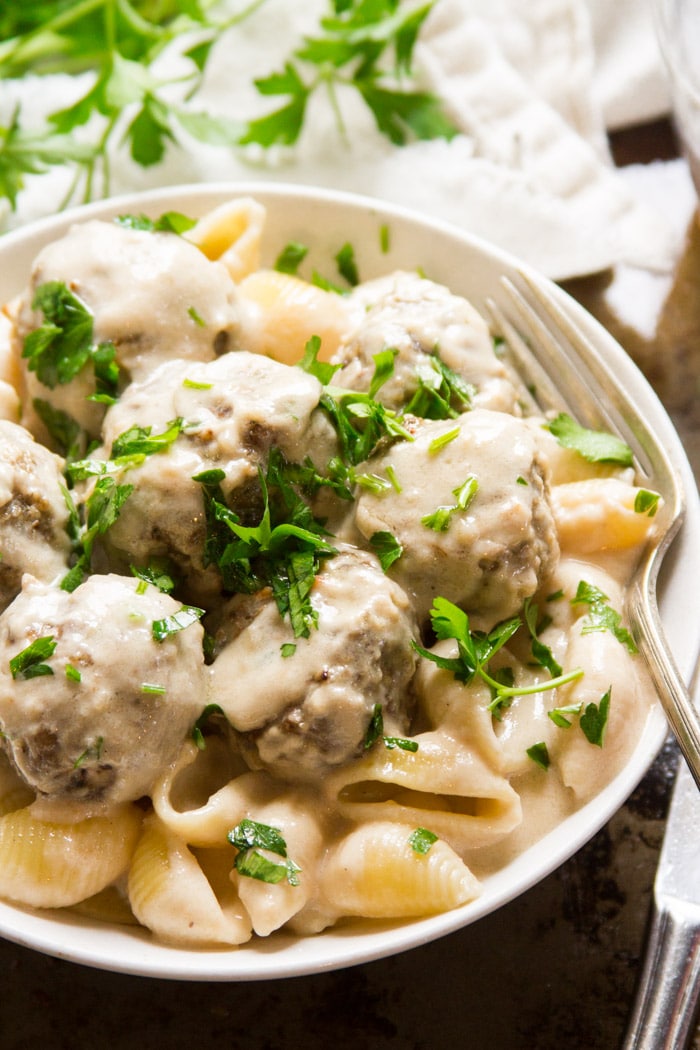 Mouthwatering, savory mushroom balls and a creamy, yet dairy-free sauce are what vegan dreams are made of! This recipe is comfort food at its finest (and healthiest!)
Vegan Swedish Meatballs & Noodles from Connoisseurus Veg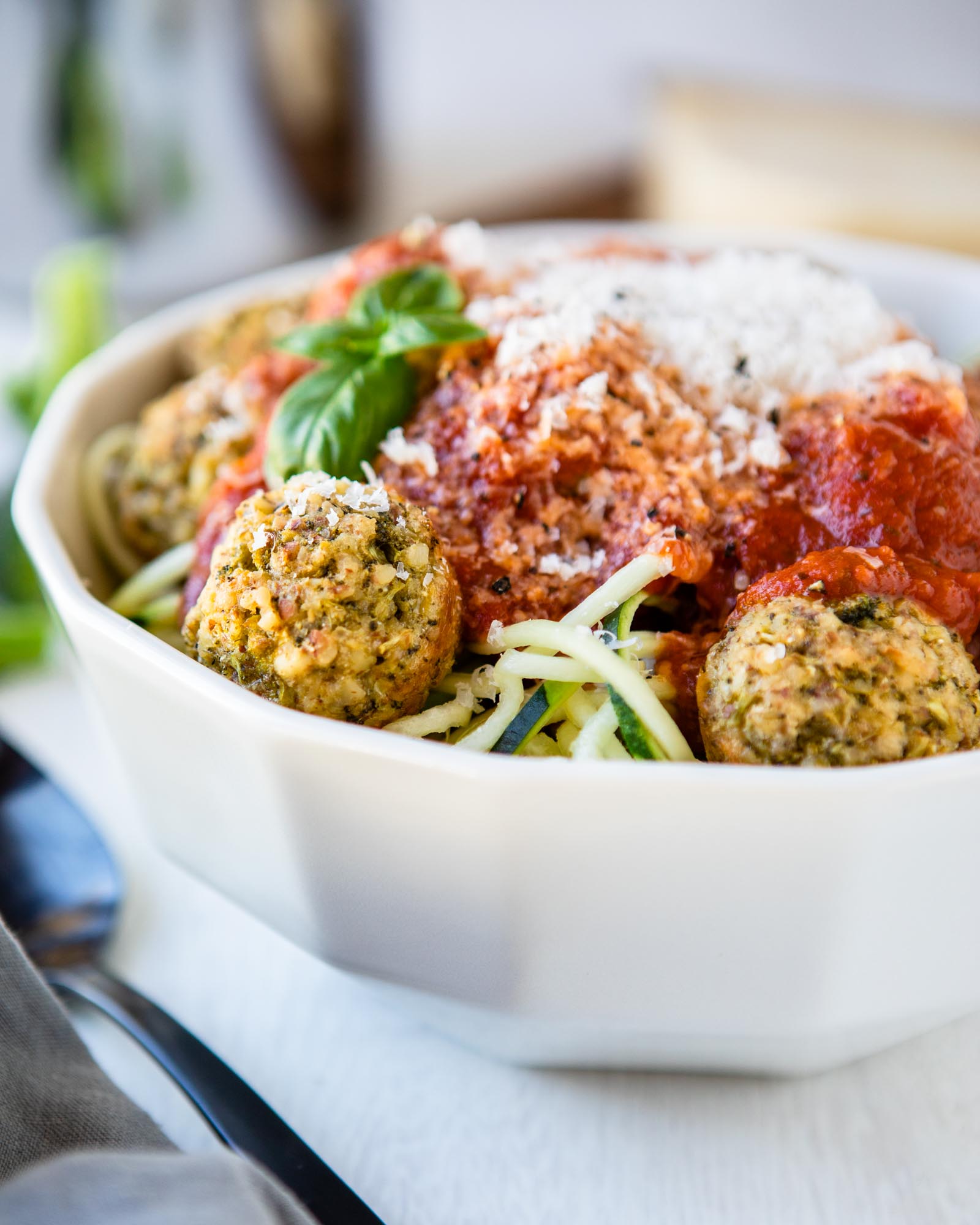 It only takes 6 ingredients to make these meatless meatballs, the main ones being almonds and broccoli. The tasty and healthy vegetarian meatballs also happen to be keto, which makes them even better in our book!
Almond-Broccoli Meatless Meatballs from Hello Veggie
6