Asparagus season is short, so the time to eat all the asparagus is now. You can keep things simple and toss it with olive oil and roast it in the oven for a simple spring side dish or give one of these vegetarian asparagus recipes a try.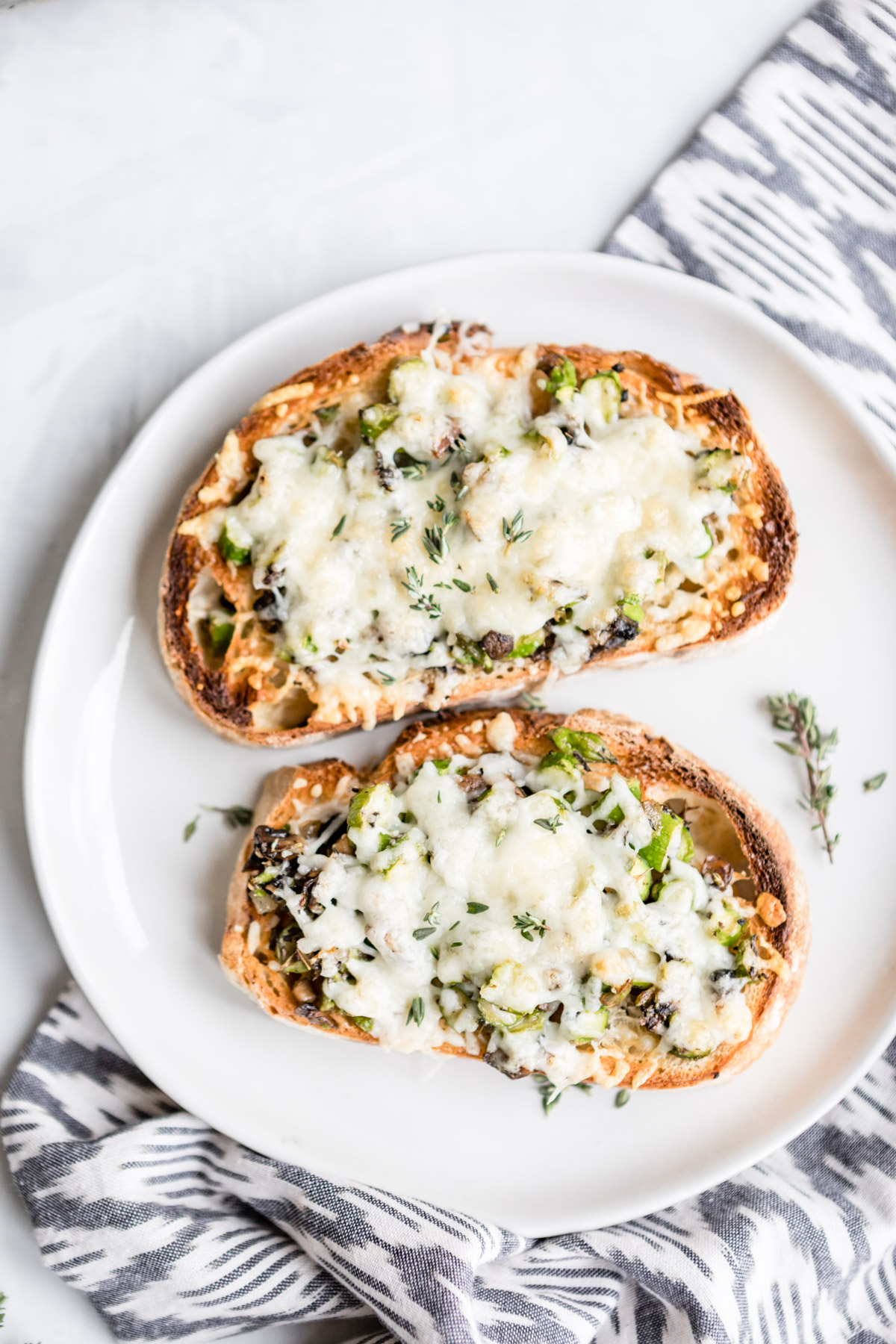 A cheesy, melty open-faced sandwich is definitely the best way to get your your veggie fix. You need to make these ASAP!
Cremini and Asparagus Tartines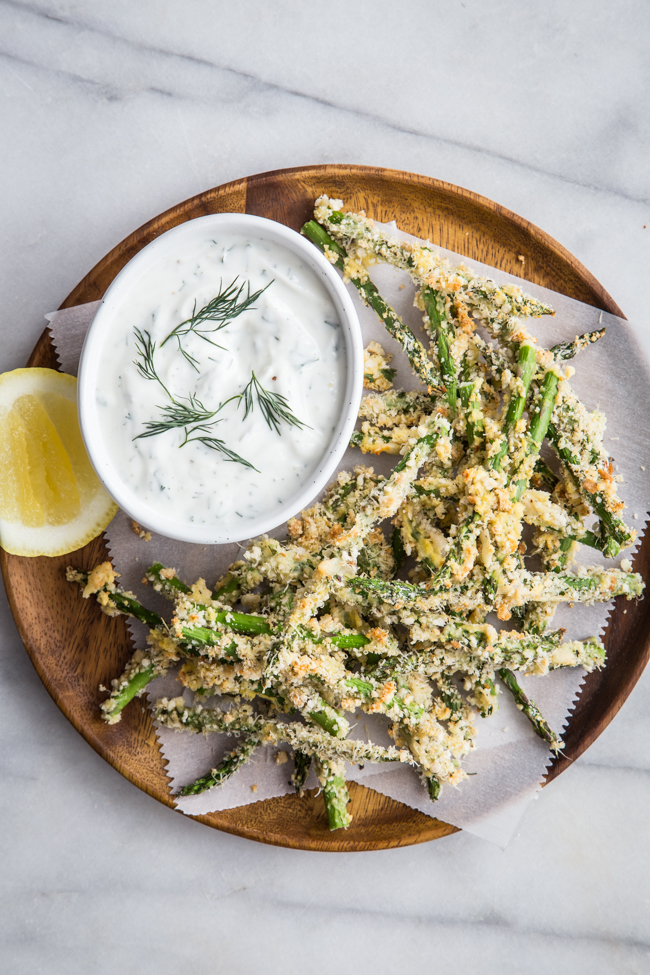 These crispy, cheesy fries are impossible to resist–especially when paired with a lemony sauce for dipping.
Crispy Asparagus Fries with Lemon-Dill Dipping Sauce
Combine all of your favorite spring vegetables and tempeh with a Greek yogurt dressing for a simple springtime dinner.
Spring Buddha Bowls with Creamy Turmeric Dressing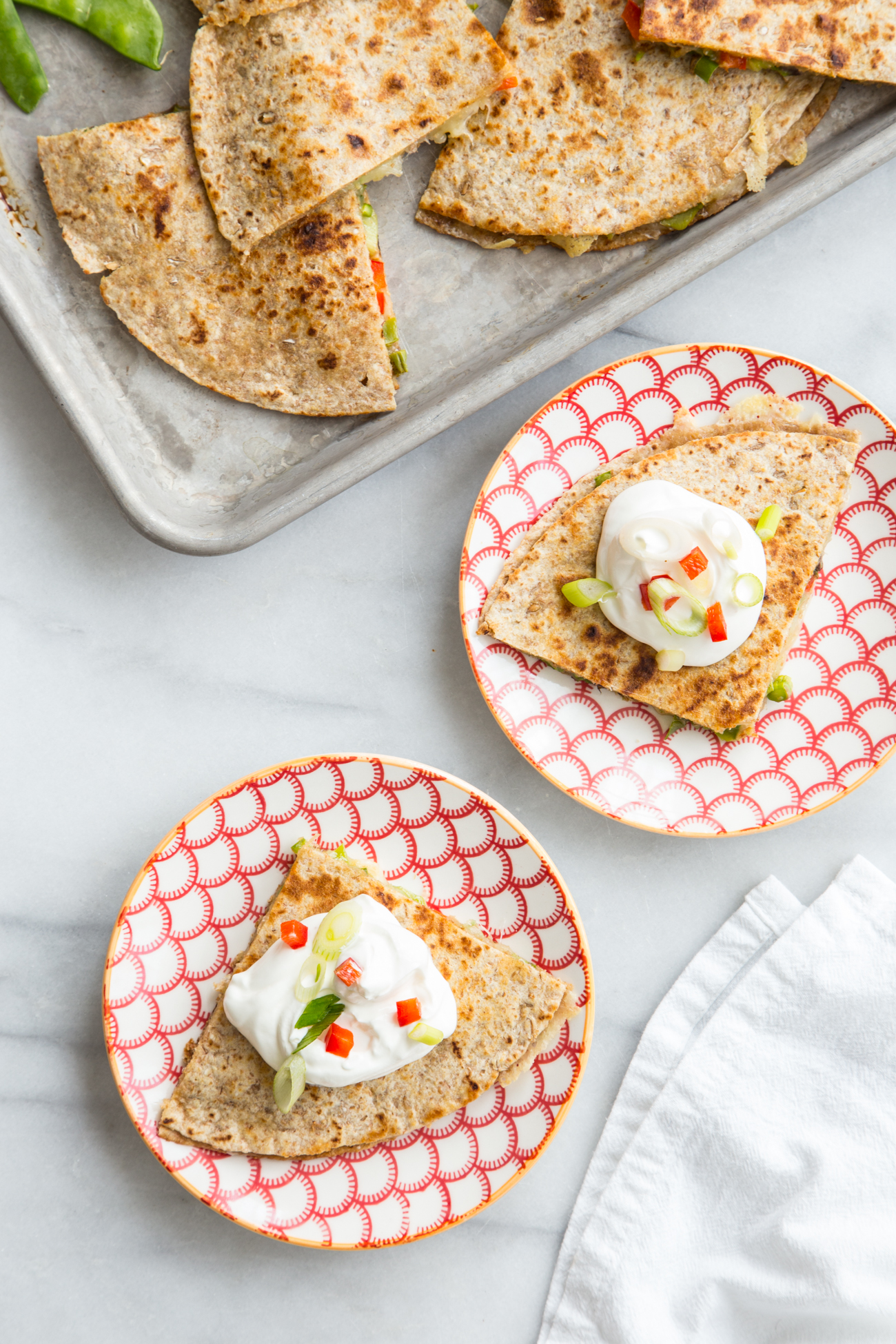 Quesadillas aren't usually the healthiest dinner option, but load them up with fresh veggies and it's a different story.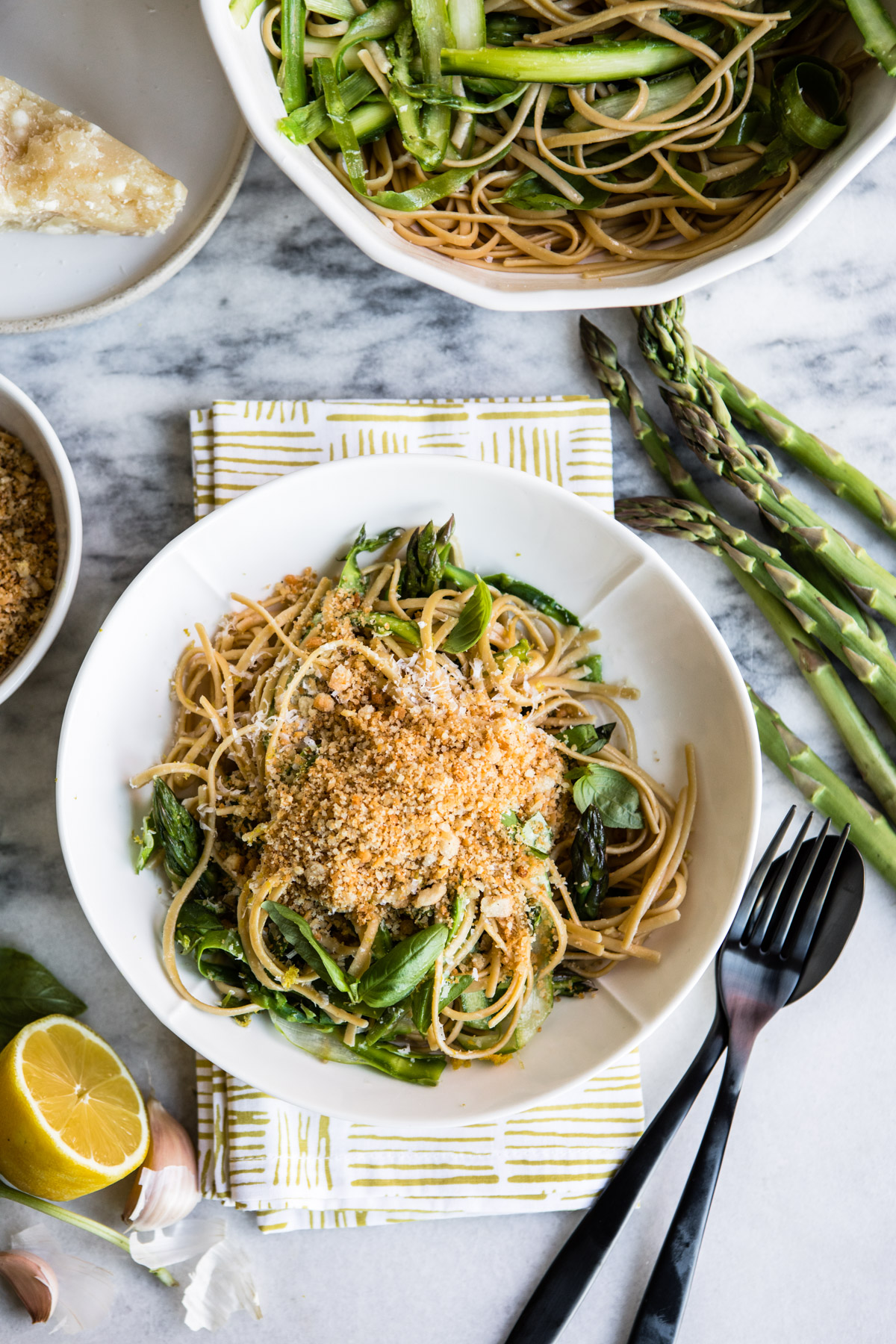 This linguine is one of my favorite pasta recipes. The combination of lemon, parmesan, and garlic works beautifully with spring asparagus.
Lemony Shaved Asparagus Linguine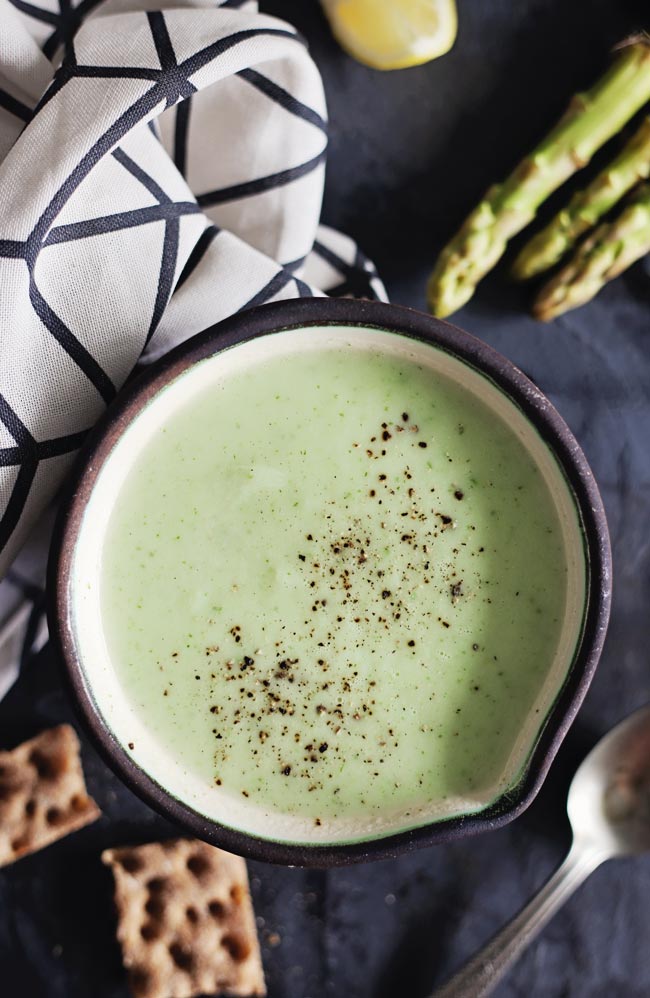 Who needs dairy? This plant-based soup gets its creamy texture by adding a cup of cauliflower to the broth and then pureeing until smooth.
Creamy Vegan Asparagus Cauliflower Soup
0