Sweet and juicy, available in a wonderful range of colors, and naturally irregular in shape, heirloom tomatoes are the queens of summer. They stand out from regular tomatoes because their seeds have been passed down from generation to generation, and they're not genetically modified. A short shelf life and seasonal availability make them even more enjoyable in the heat of summer. Whether you like them red, yellow, green, purple or spotted, here are some recipes that will make you wish heirloom tomato season lasted forever:
8 Heirloom Tomato Recipes
Missing Panera's Tomato Mozzarella Panini now that it's off the menu? So did we. Here's how to make it at home.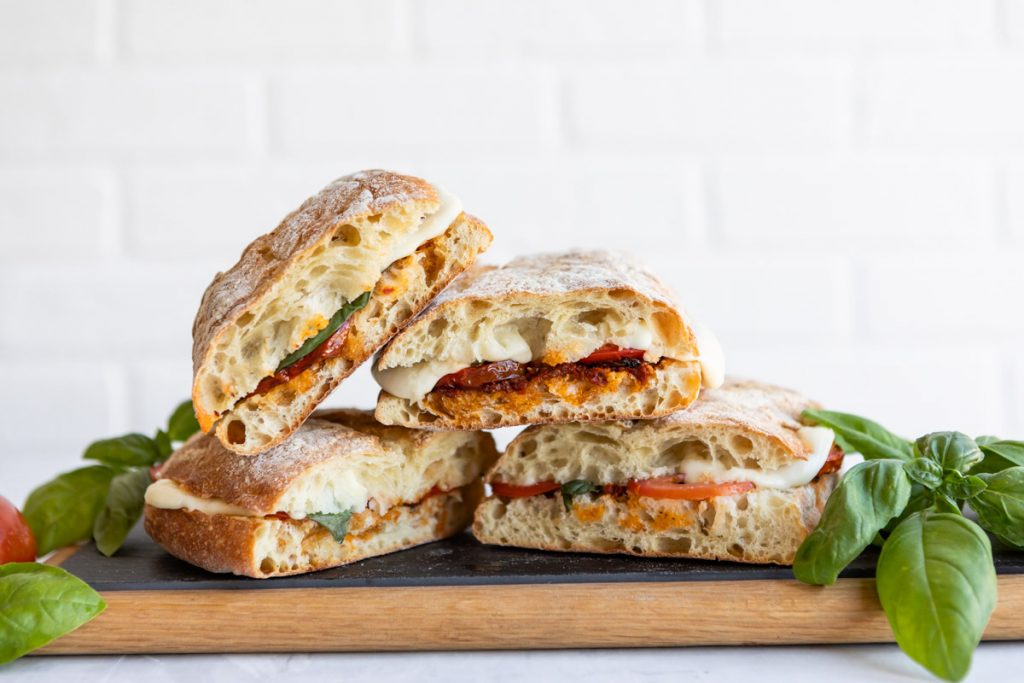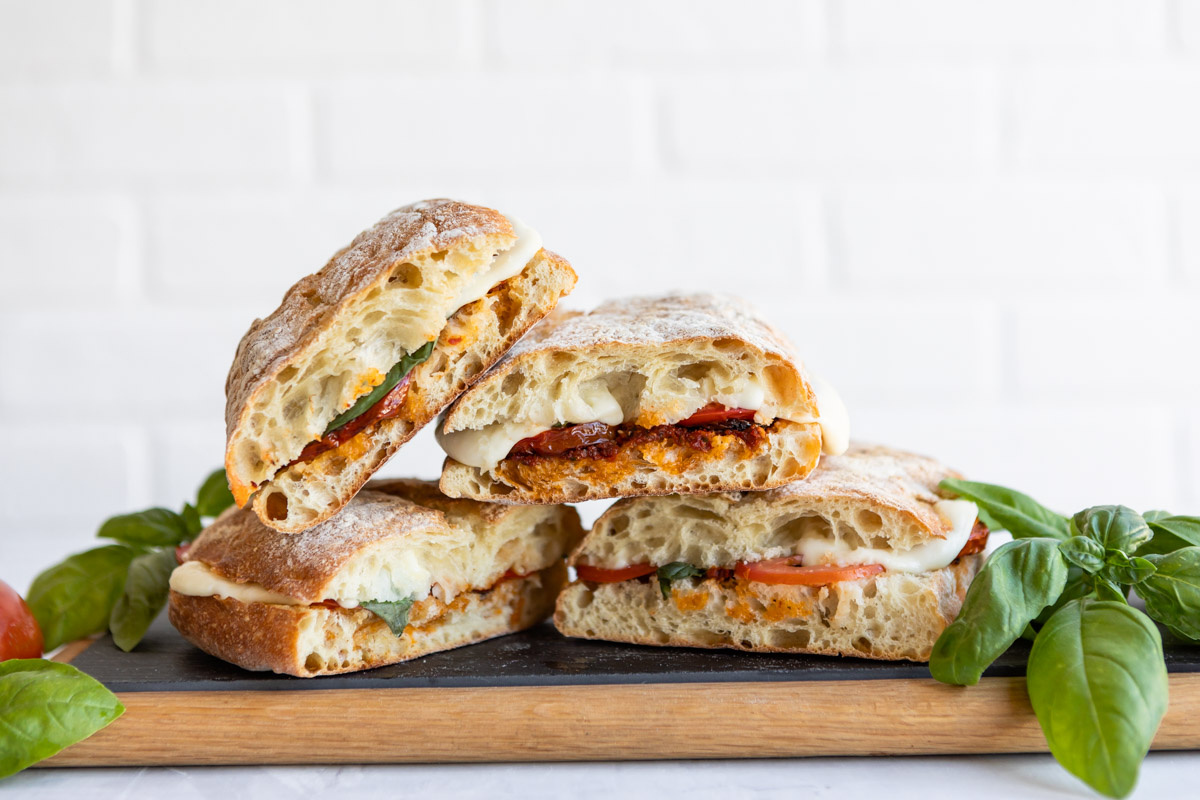 Cheese, quinoa, and white beans add protein to the zucchini fritters and the oven-roasted cherry tomatoes round things out by contributing an additional serving of fresh produce.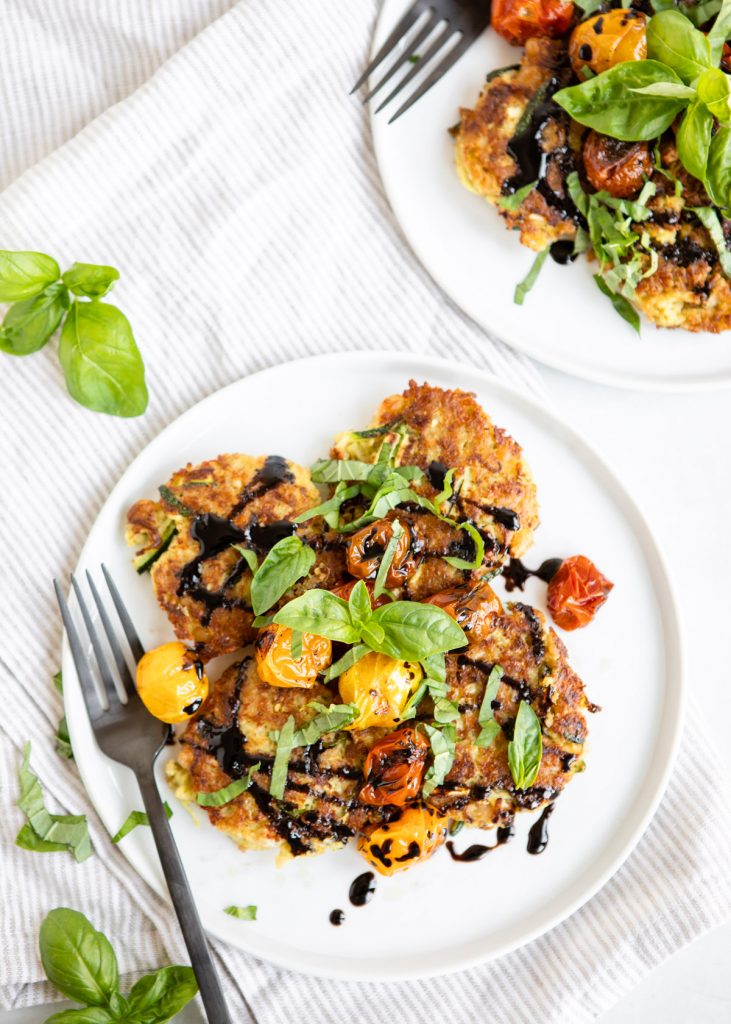 This recipe works both as a warm dinner or as a chilled pasta salad–it's great for bringing to a cookout or for lunches.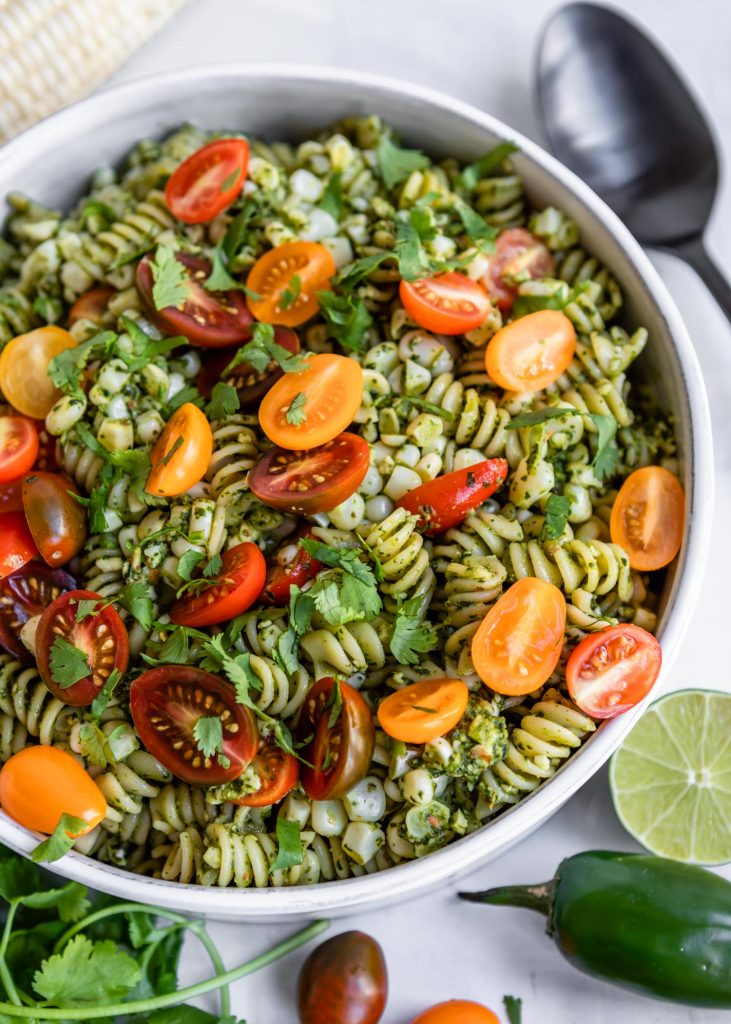 You can't go wrong with a classic Caprese! Put the tasty heirloom tomatoes to good use by serving them with fresh mozzarella and basil.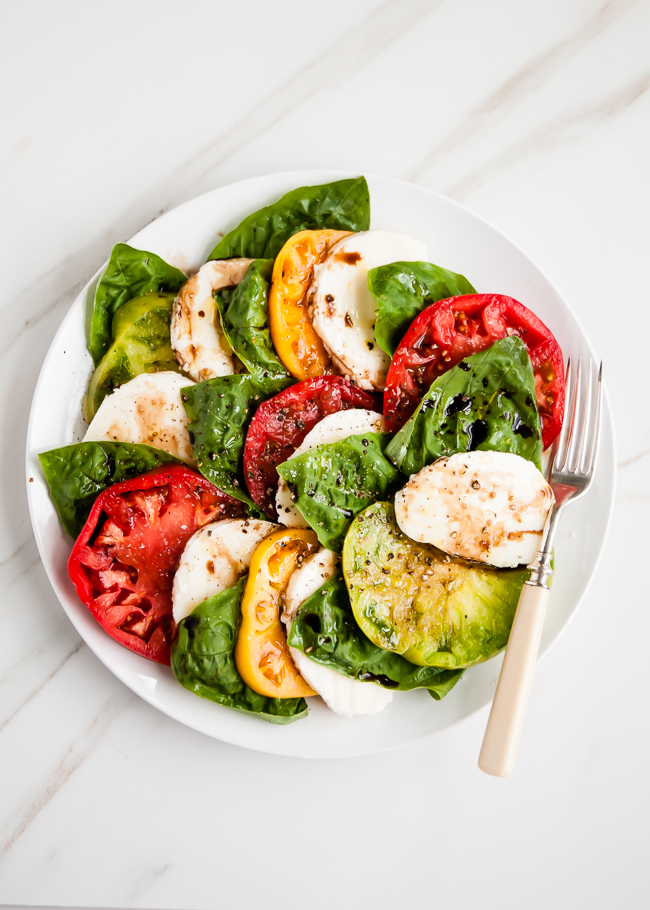 Serve up a slice of summer with this socca, topped with garden fresh veggies, mozzarella, a bit of salty feta cheese, and a drizzle of chimichurri sauce.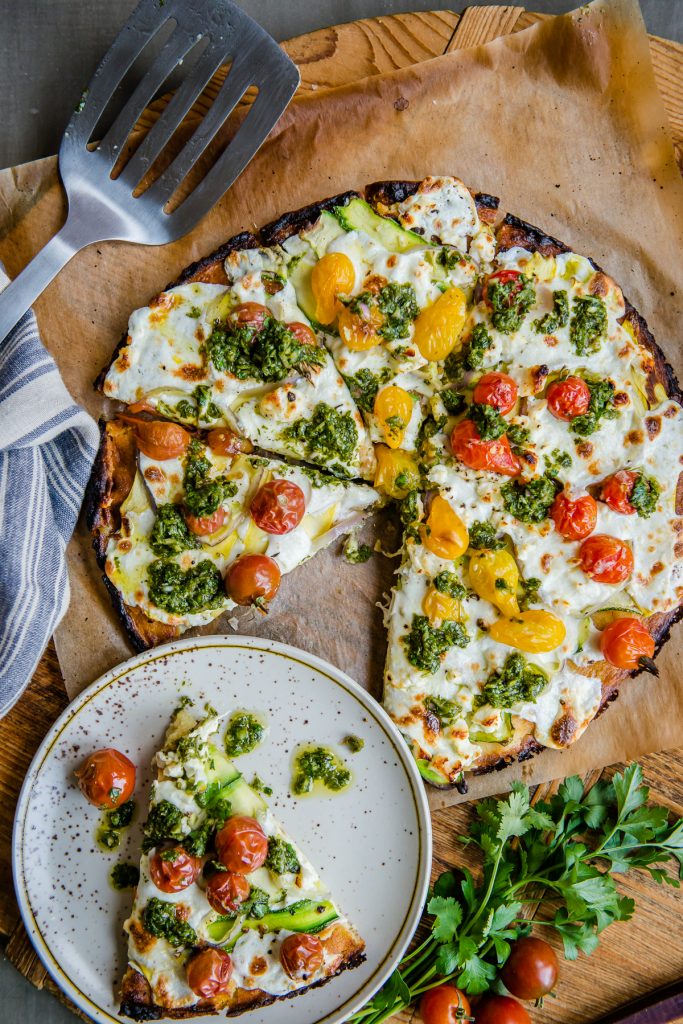 Smoked coconut is the perfect vegan replacement for bacon, while tasty heirloom tomatoes and aioli elevate this BLT to a whole new lever.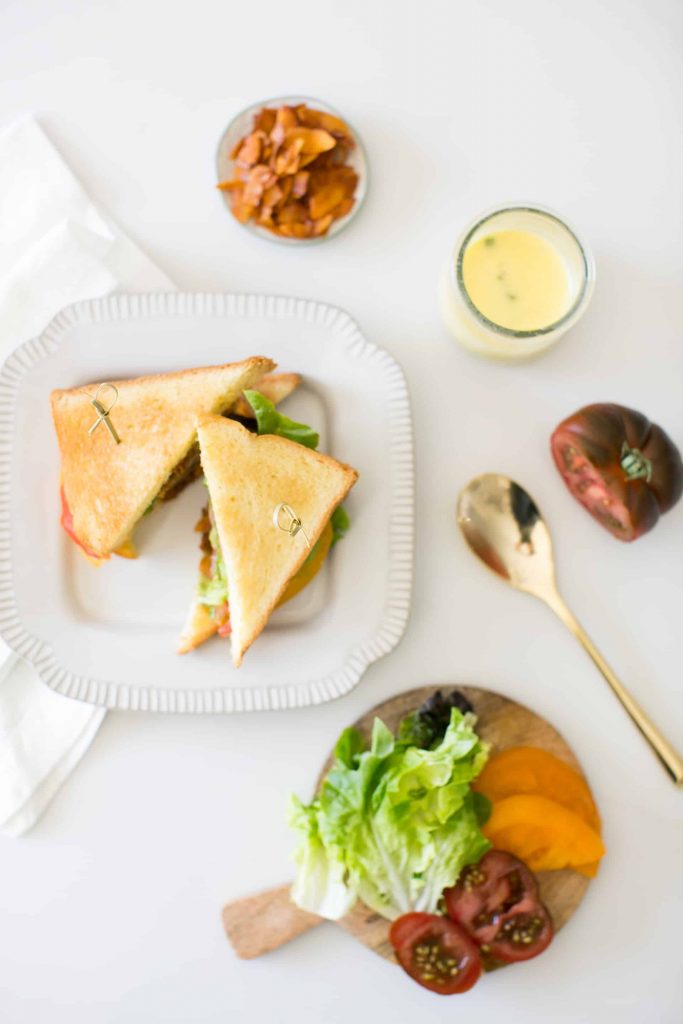 Heirloom tomatoes don't need much to shine: just add olive oil, vinegar, garlic, pine nuts and mint for a refreshing summer salad.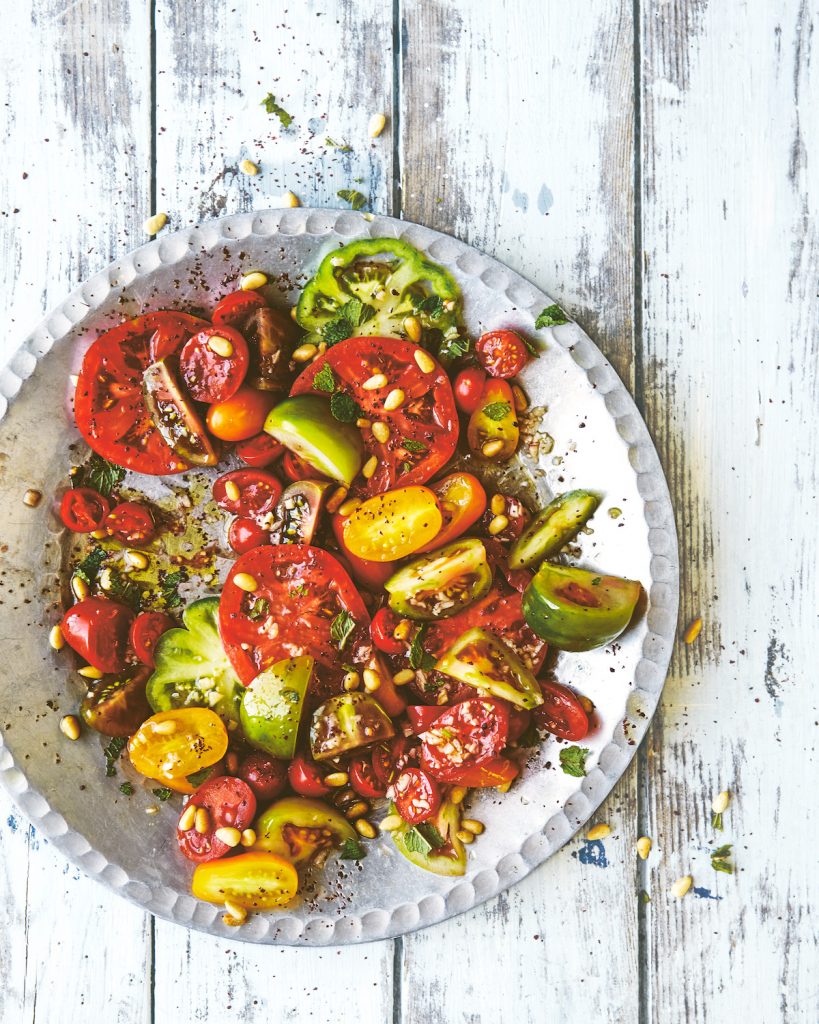 Since heirloom tomatoes have a short shelf live, it would be a pity to waste a bigger crop if you happen to have one! Make your own sun-dried tomatoes in the oven, no fancy dehydrator needed.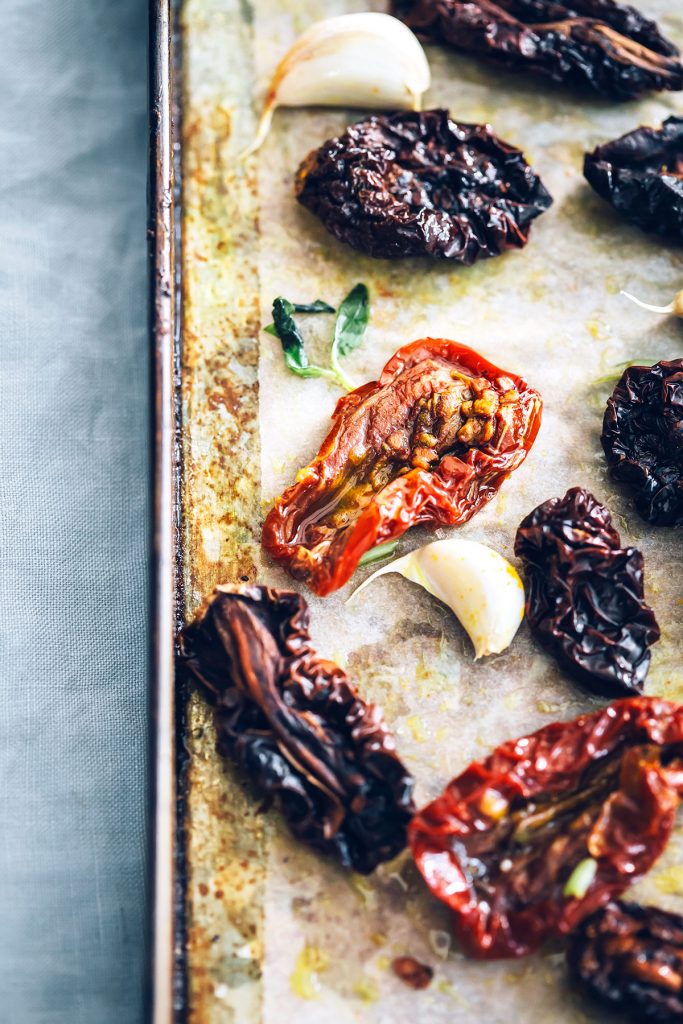 0