Hold on tight because this pudding is about to blow your mind! It's thick and rich, full of deep, dark chocolate flavor – and it's good for you! Like, you can eat this every day and not feel the least bit guilty about it. Vegan avocado chocolate mousse has gained popularity over the last few years. If you haven't tried it, now is the time, my friend!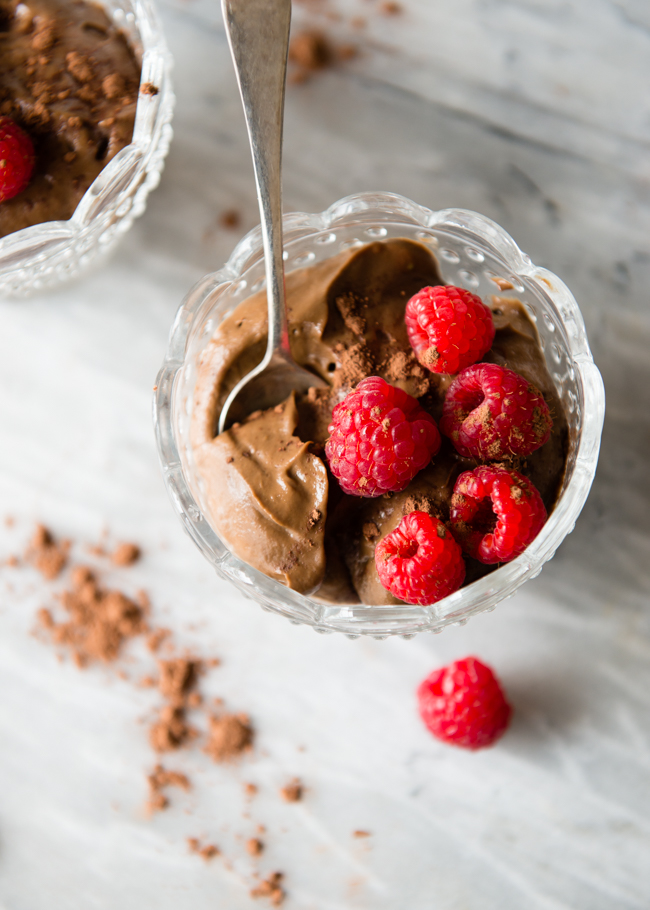 Avocados are one of the healthiest foods you can add to your diet and may help lower bad cholesterol. They are high in fiber as well as vitamin C and E, several B Vitamins, and potassium. (Can your chocolate cake do that?) Cocoa powder is naturally rich in antioxidants and flavanols which have been shown to have positive effects on cardiovascular health (source).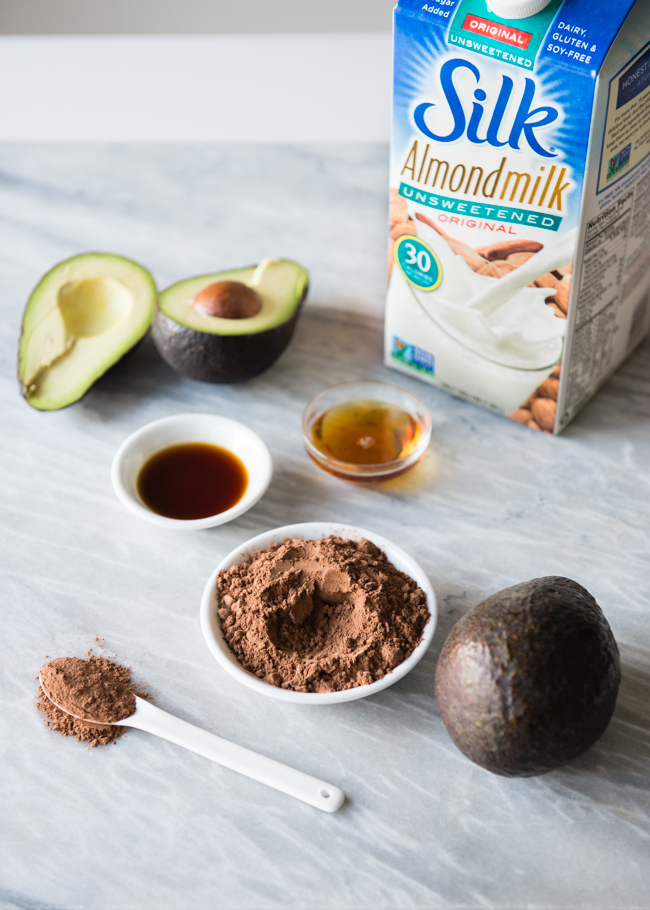 But even without all the healthy stuff, the creamy texture and rich taste of this healthy vegan avocado chocolate mousse is absolutely dreamy. You truly can have your pudding and eat it too!
Healthy Vegan Avocado Chocolate Mousse Recipe
All you need to make your own healthy chocolate avocado mousse is a blender, a few avocados, a splash of almond milk (or any other non-dairy milk you have on hand), a touch of maple syrup and vanilla. The raspberries on top are optional, but they taste great with the  avocado chocolate mousse.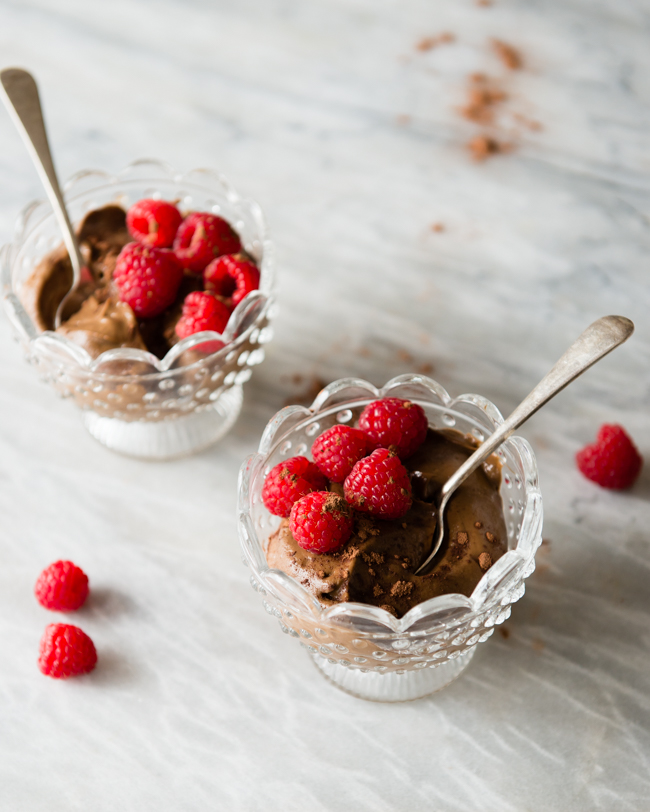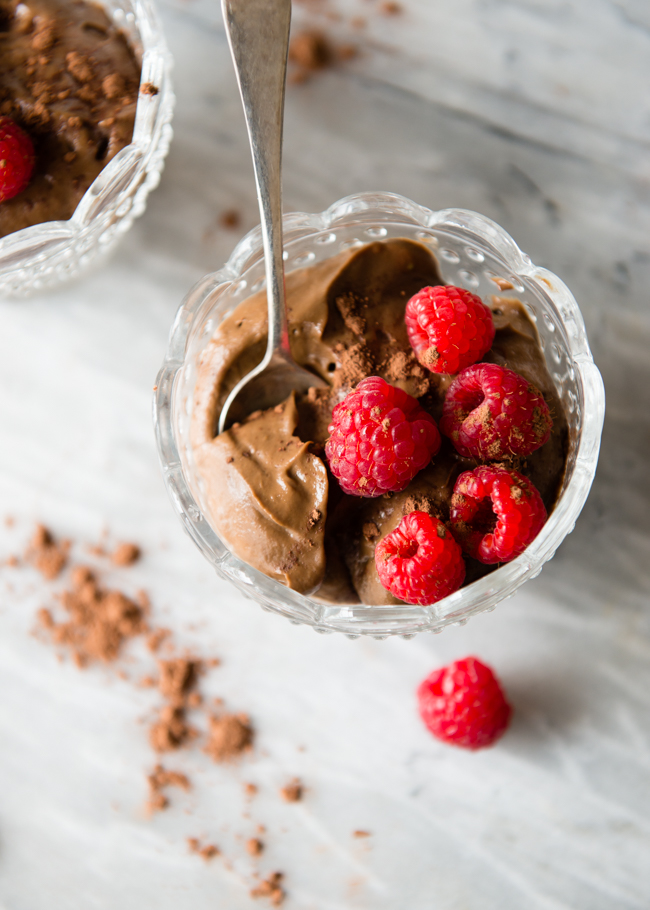 Print
Healthy Vegan Avocado Chocolate Mousse
Yield 2 -4
This dark chocolate avocado mousse is completely plant-based, but still rich and delicious!
Ingredients
1 large or 2 small ripe avocados
2 tablespoons unsweetened cocoa powder
1/4 cup almond milk
1-2 teaspoons pure maple syrup, to taste
1 tsp natural vanilla extract
Raspberries, for garnish
Instructions
Place avocados, cocoa powder, almond milk, maple syrup, and vanilla extract in the jar of a blender.
Puree until smooth, stopping when needed to scrape down the sides. The mixture will be very thick and mousse-like. Add a little more milk, if needed.
Spoon the pudding into dessert cups and top with fresh raspberries, if desired.
146