Keeping a well-stocked pantry is the best way to make weeknight dinners easier and if there's one thing everyone should have on hand at all times, it's a can of black beans. You can use them to make soup, add them to salads, simmer them on the stovetop with some salsa for an easy taco filling, and form them into spicy black bean burgers.
And did I mention that they're budget-friendly? Because: that too!
Here are some of our favorite dinners that can be made with a humble can of black beans.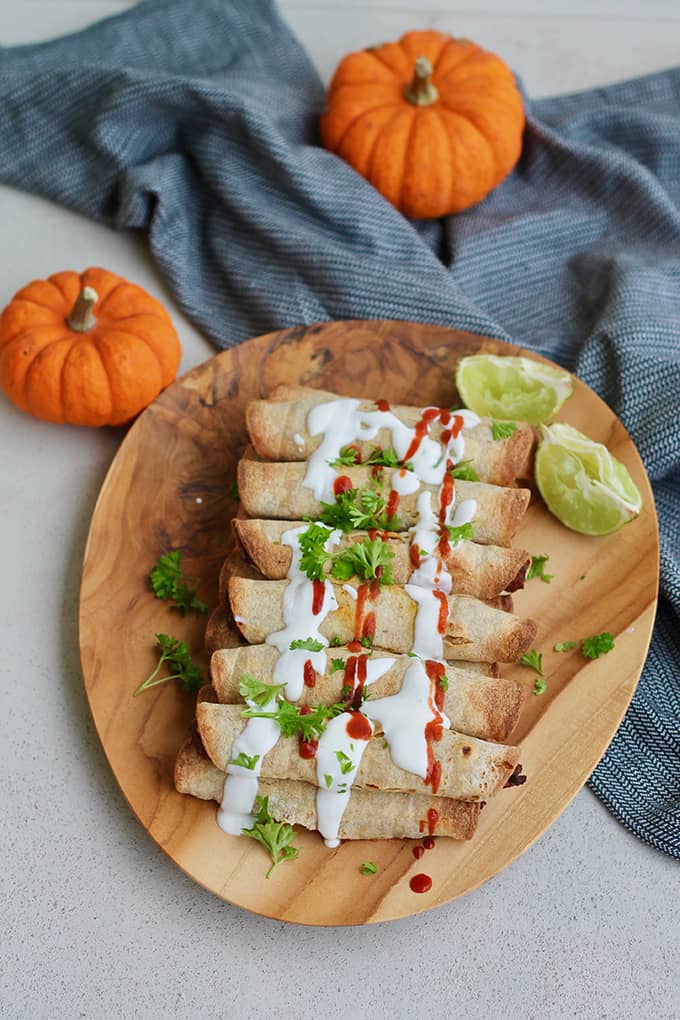 Their crispy exterior, creamy filling, and dip-ability (is that a word?) make taquitos a hit with kids–and even better, they're freezer-friendly too!
Pumpkin and Black Bean Taquitos from Hey Nutrition Lady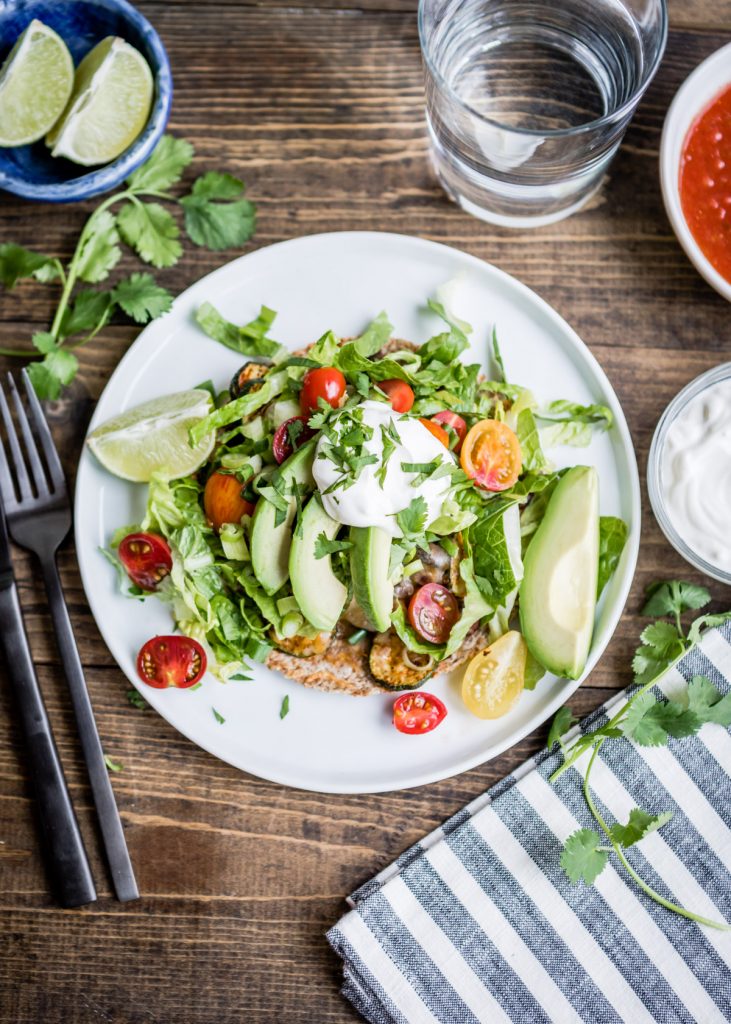 These tostadas are a 20 minute dinner (yes!) that's highly customizable–choose your favorite vegetables and toppings and go to town.
Crispy Baked Tostadas with Fajita Vegetables from Hello Veggie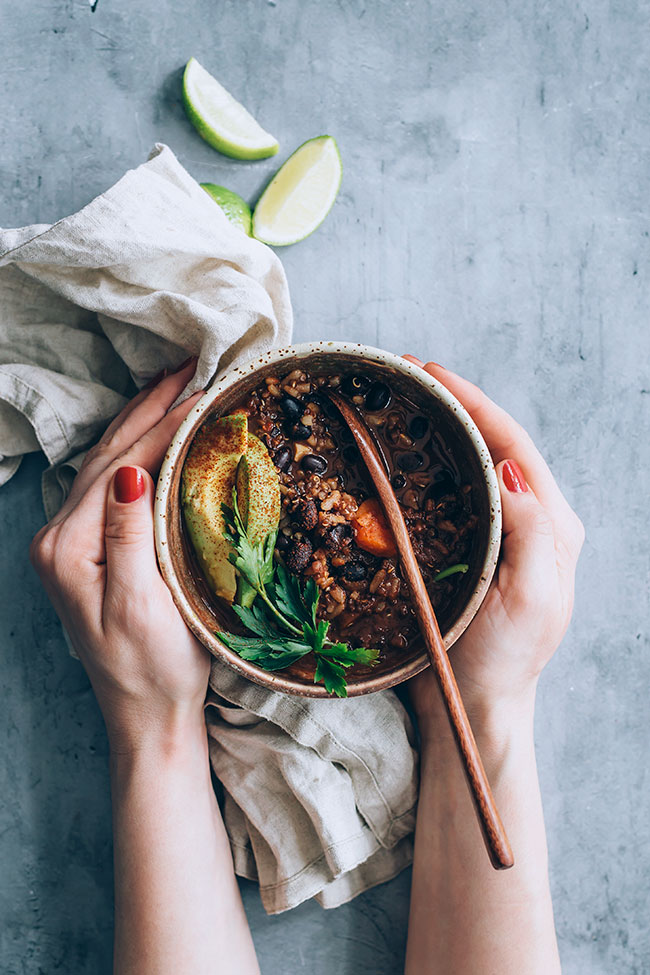 With both black beans and quinoa for protein, this simple vegan soup is totally worthy of a meal.
Very Easy Vegan Black Bean Soup from The Awesome Green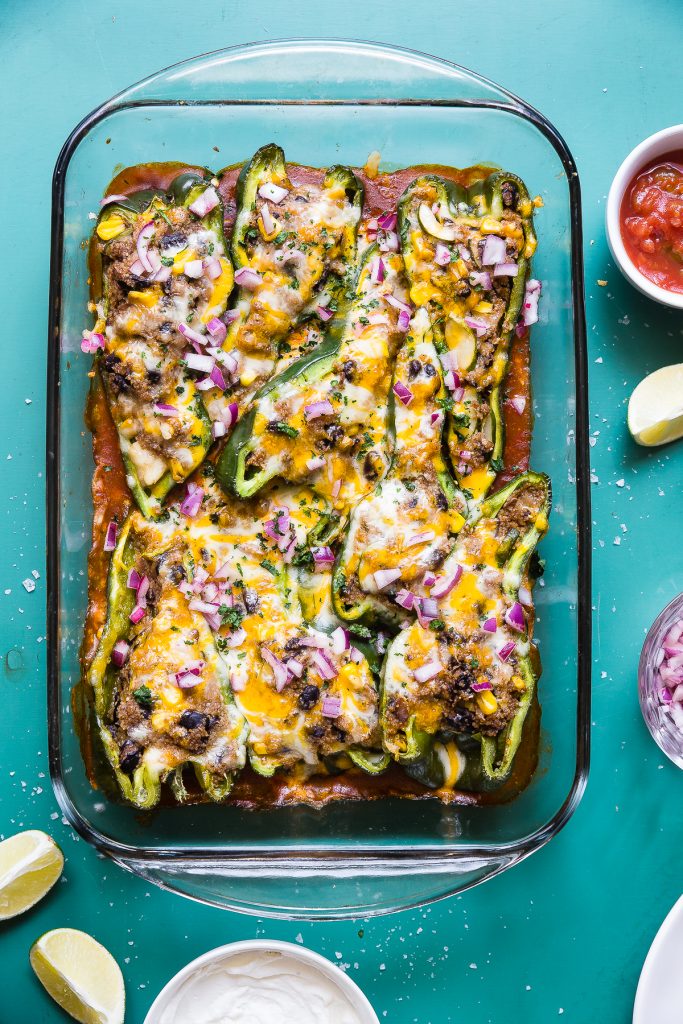 Truly one of my favorite recipes here on the blog, these cheesy stuffed poblanos are destined to be a hit with the whole family.
Black Bean and Veggie Stuffed Poblanos from Hello Veggie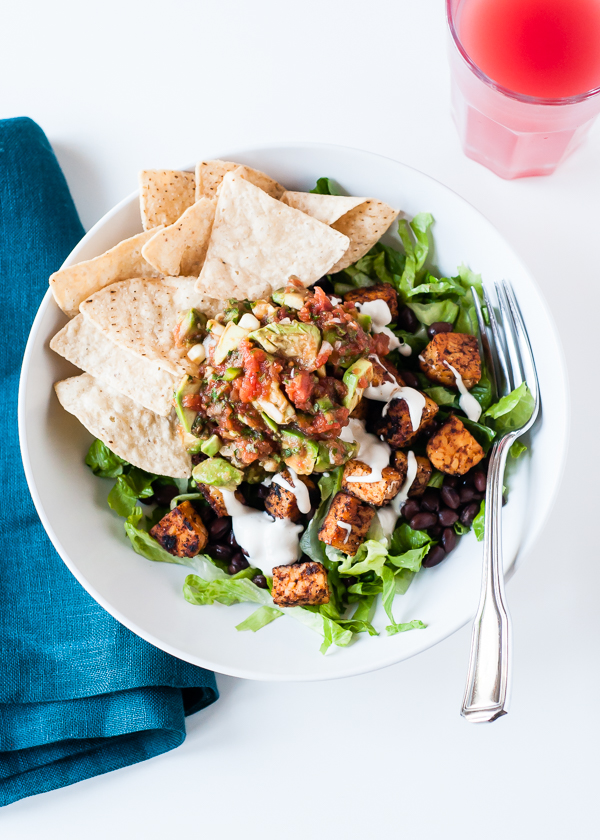 The best way to add protein to a salad? Add a can of black beans! Don't skip the smoky tempeh either.
Tempeh Black Bean Vegan Taco Salad from Cafe Johnsonia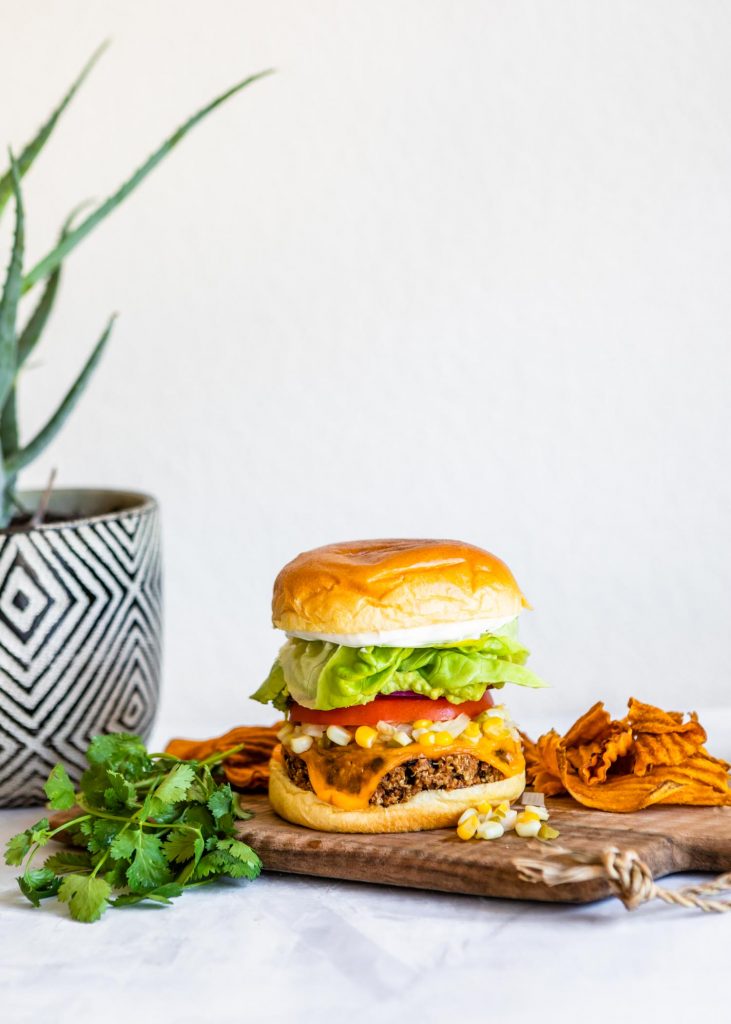 Black beans tend to be one of the more popular components for making homemade veggie burgers, especially when combined with Southwestern flavors.
Black Bean Chipotle Burgers from Hello Veggie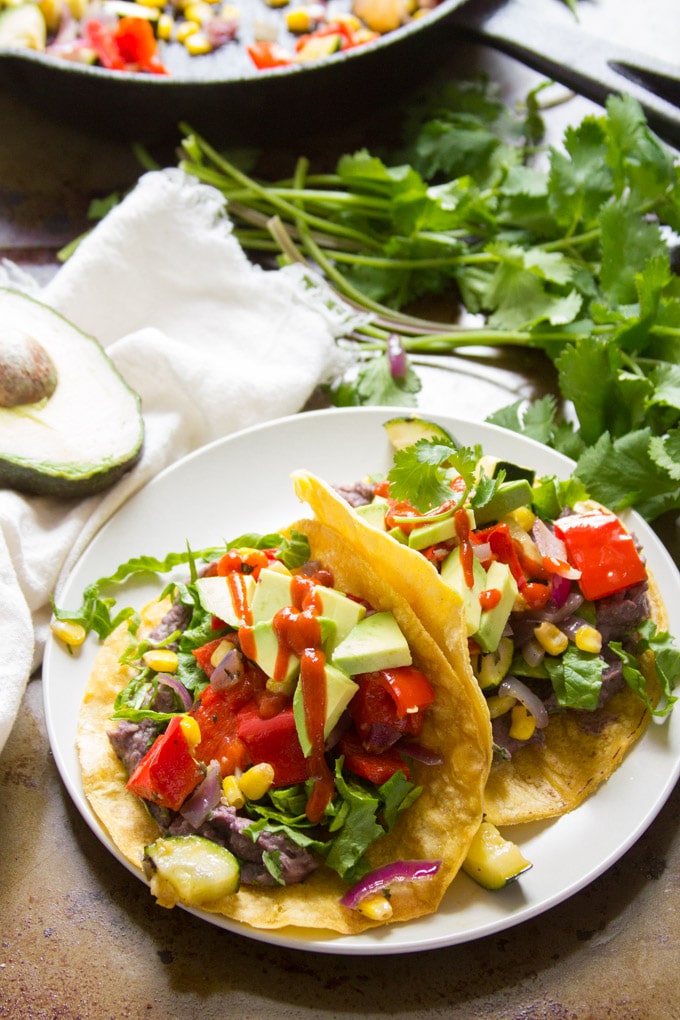 You could go the traditional route and put whole black beans in your tacos, but why not mix things up and use black beans as a creamy spread instead?
Roasted Veggie Tacos with Creamy Whipped Black Beans from Connoisseurus Veg
4