When you're cooking for a vegetarian family, pasta easily becomes a dinnertime staple. In my household, we have it once a week, usually with some roasted vegetables and meatballs. But sometimes you need to switch up your pasta game to keep things fresh. This Ziti with Broccoli and Toasted Pine Nuts is the perfect way to elevate your next pasta night dinner.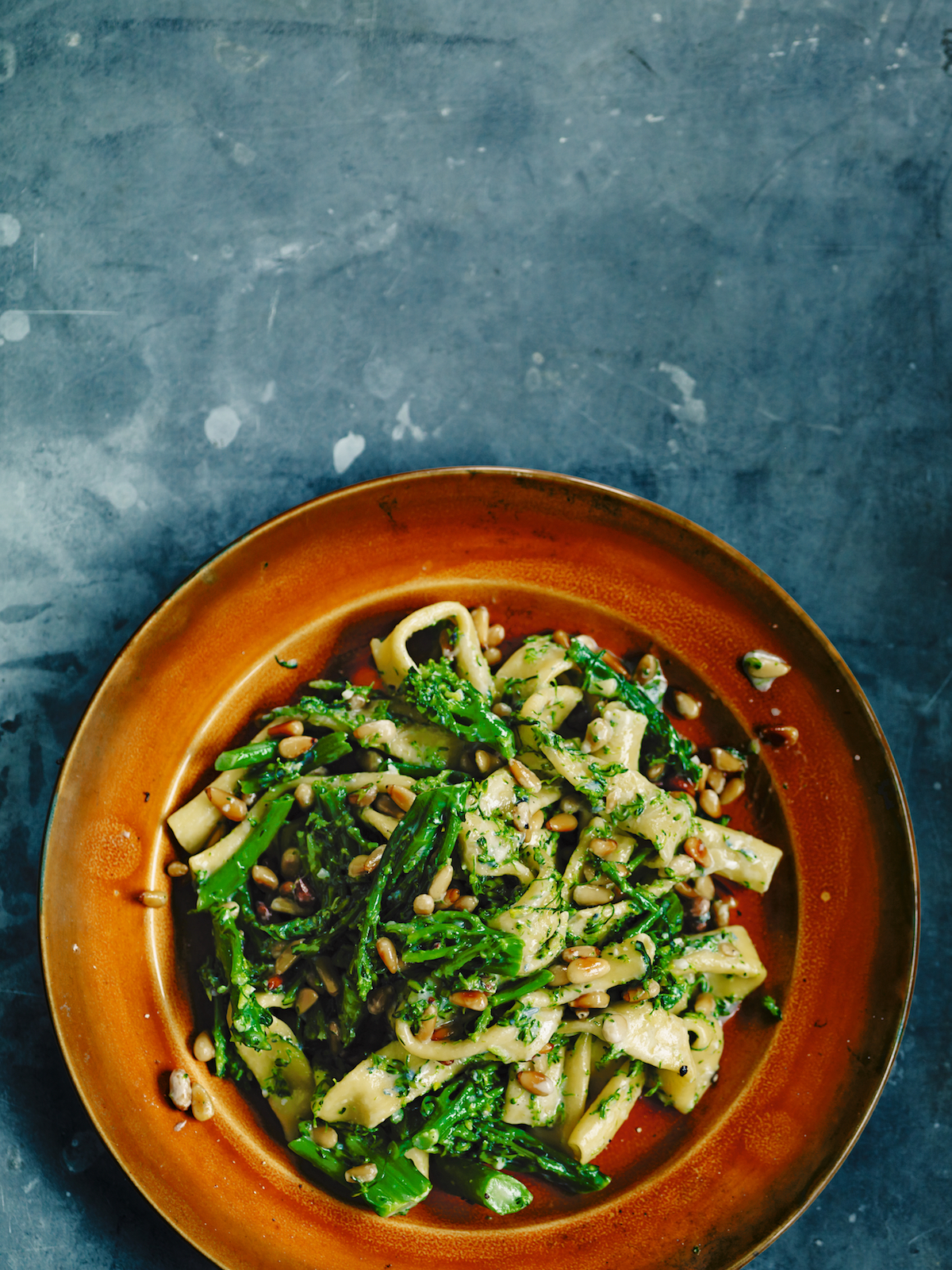 Rather than roasting broccoli, my usual go-to, the broccoli in this recipe is blanched in boiling water, then cooked again in a skillet with butter and garlic. This makes it super tender, all the better for incorporating into a creamy sauce and tossing with cooked pasta. Toasted pine nuts add some crunch and texture; if you're not a fan of their flavor, try chopped walnuts instead.
This recipe comes from The Way to Eat Now: Modern Vegetarian Food by Alice Hart. Chapters include Gatherings, Quick, Thrifty, Pantry and other topics that break things down beyond the typical Breakfast, Soups, and Mains; I particularly appreciate the ability to hone in on recipes that are inexpensive to prepare and fast! This Ziti with Broccoli is a must-make, but I'm also eager to try the Smoky Carrot and Millet Burgers, the Thai Green Sweet Corn Soup, and the Lemongrass Tofu Banh Mi, among others.
Grab the Ziti with Broccoli and Toasted Pine Nuts recipe below and purchase The Way to Eat Now: Modern Vegetarian Food by Alice Hart on Amazon.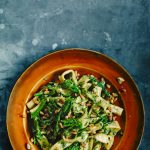 Ziti with Broccoli and Toasted Pine Nuts
Recipe from The Way to Eat Now: Modern Vegetarian Food © Alice Hart, 2016, 2017. Photographs copyright © Emma Lee, 2016, 2017. Reprinted by permission of the publisher, The Experiment. Available wherever books are sold. theexperimentpublishing.com
Ingredients
6

cups

400 g broccoli florets

12

ounces

350 g dried ziti pasta, or other long pasta shape

Sea salt and freshly ground black pepper

2

tablespoons

salted butter

1

fat garlic clove

crushed

2

tablespoons

mascarpone

optional

2/3

cup

100 g roughly chopped vegetarian blue cheese, such as gorgonzola

1 1/3

cups

100 g pine nuts, toasted until goldenVegetarian Parmesan cheese, finely grated, to serve, optional
Instructions
Blanch the broccoli in plenty of boiling water for 3 minutes or so. Drain in a colander and refresh under ice-cold water to preserve its color. Drain again and roughly chop.

Cook the pasta in plenty of boiling salted water for 10 to 12 minutes, or according to the package instructions, until al dente.

Meanwhile, put the butter and garlic into a cold large frying pan, place over medium heat and cook for a minute or so, until the garlic is fragrant but not browned. Add the broccoli, cover with a lid or baking sheet and cook very gently for a few minutes. The broccoli should be very soft and yield easily to a wooden spoon pressed on it. Stir in the mascarpone, if using, and blue cheese and heat through to form a sauce. Season with salt and lots of pepper to taste. Stir in the pine nuts.

Drain the pasta, but don't be too precious about draining off every drop of water. Transfer the pasta straight into the broccoli pan and mix well. Serve in warmed bowls, with vegetarian Parmesan cheese grated over, if you like.
0