Who doesn't love tacos? Nobody! That's who! Because you can put pretty much anything you like in a taco–and when it comes to vegetarian taco recipes, there's so much more creativity involved because you're no longer beholden to traditional beef, pork, chicken, or fish fillings.
Grab your favorite tortillas (perhaps these grain-free coconut flour ones?) and get ready, because it's taco time, people. Get some of our favorite vegetarian taco recipes below.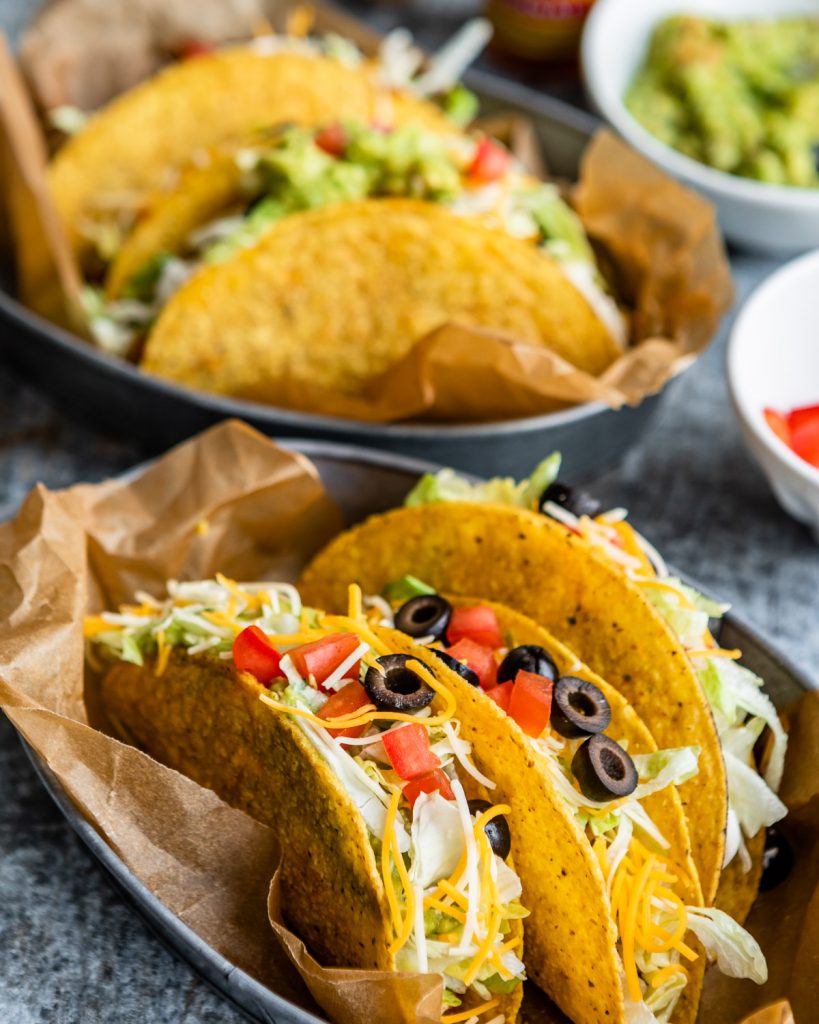 If you still have a fondness of the ground beef tacos of your childhood, you'll love this tempeh-based remake.
Old School Vegetarian Tacos from Hello Veggie
Alissa from Connoisseurus Veg stopped by to share these irresistible tofu tacos. And no, you don't even have to deep-fry the tofu for a perfectly crisp exterior.
Crispy Beer-Battered Tofu Tacos with Vegan Baja Sauce from Connoisseurus Veg via Hello Veggie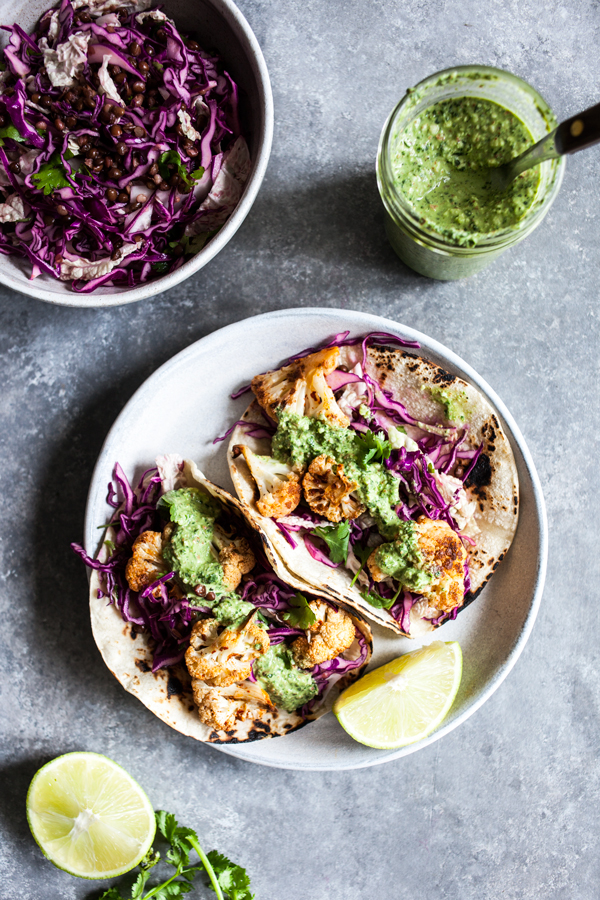 Chimichurri: it's not just for steak. It's also for topping these oven-roasted cauliflower tacos.
Crispy Cauliflower Chimichurri Tacos from The Full Helping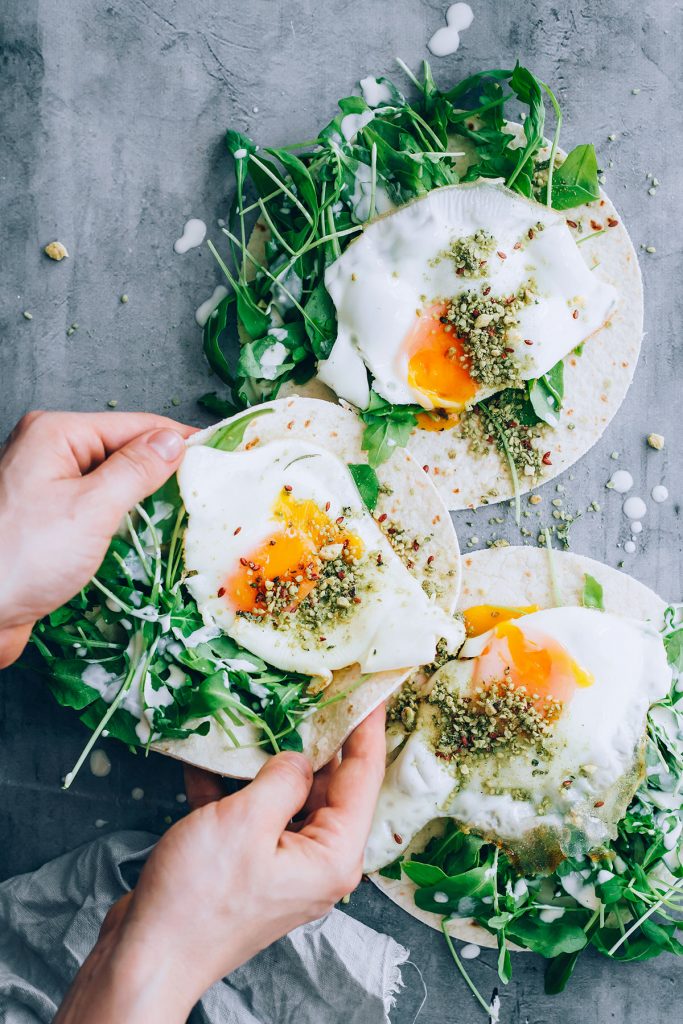 When you start your morning with tacos for breakfast, you just know it's going to be a good day.
Fried Egg Breakfast Tacos from Hello Veggie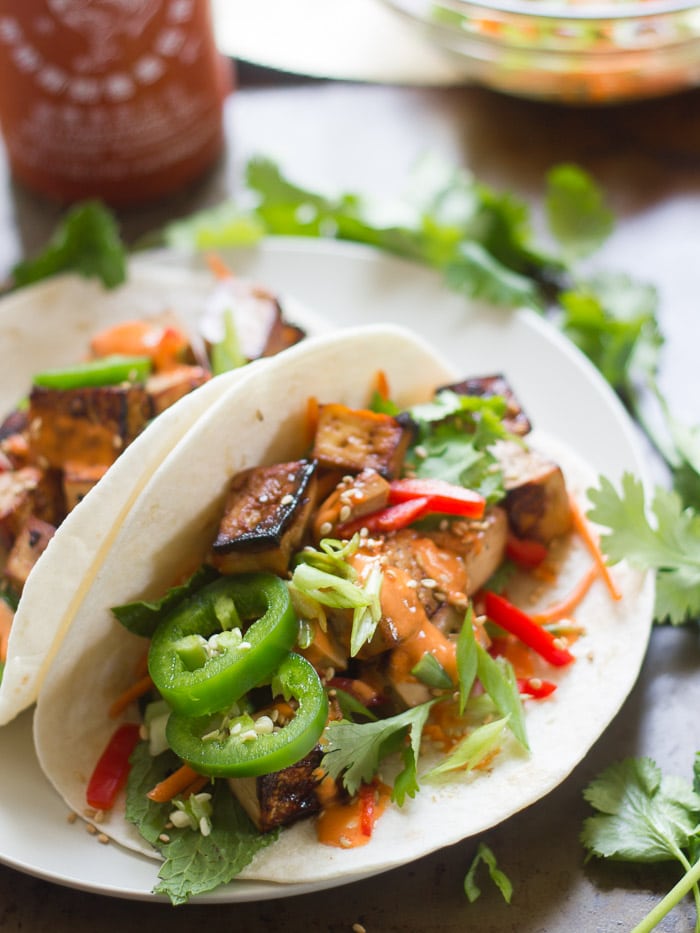 Fusion cuisine at its finest! Sriracha mayo and jalapeño add a kick to these Vietnamese-inspired tacos.
Smoky Tofu Banh Mi Tacos from Connoisseurus Veg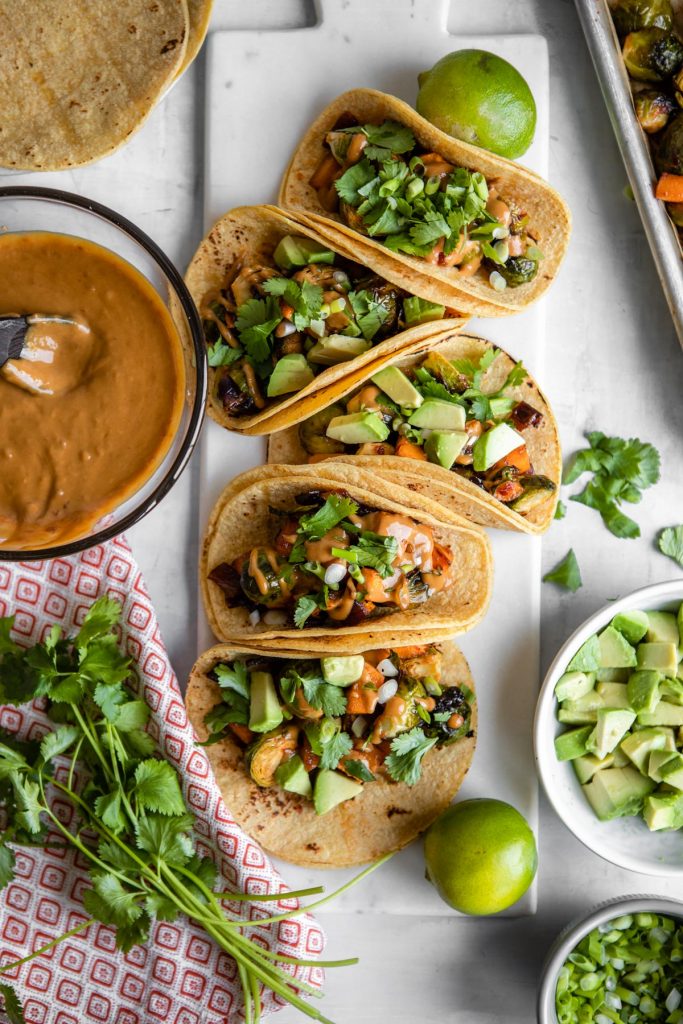 Roasted vegetables make a delicious filling for tacos. Don't skip the tangy sunflower sauce on these!
Sweet Chili Vegetable Tacos from Hello Veggie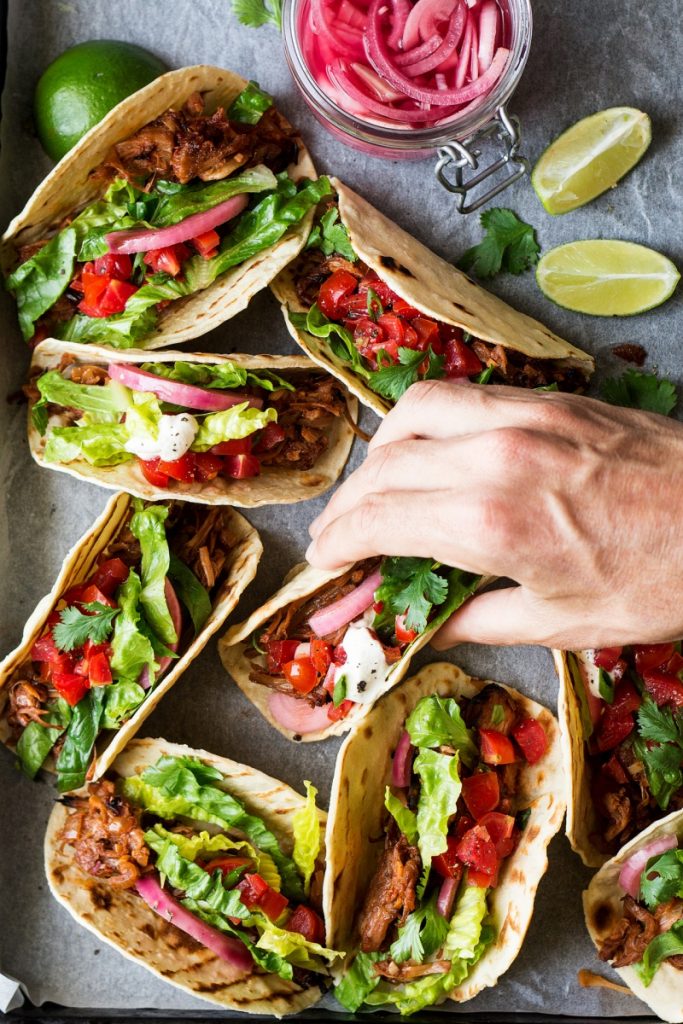 Jackfruit, the OG stand-in for pulled pork, is especially delicious with a smoky homemade sauce.
Pulled Jackfruit Tacos from Lazy Cat Kitchen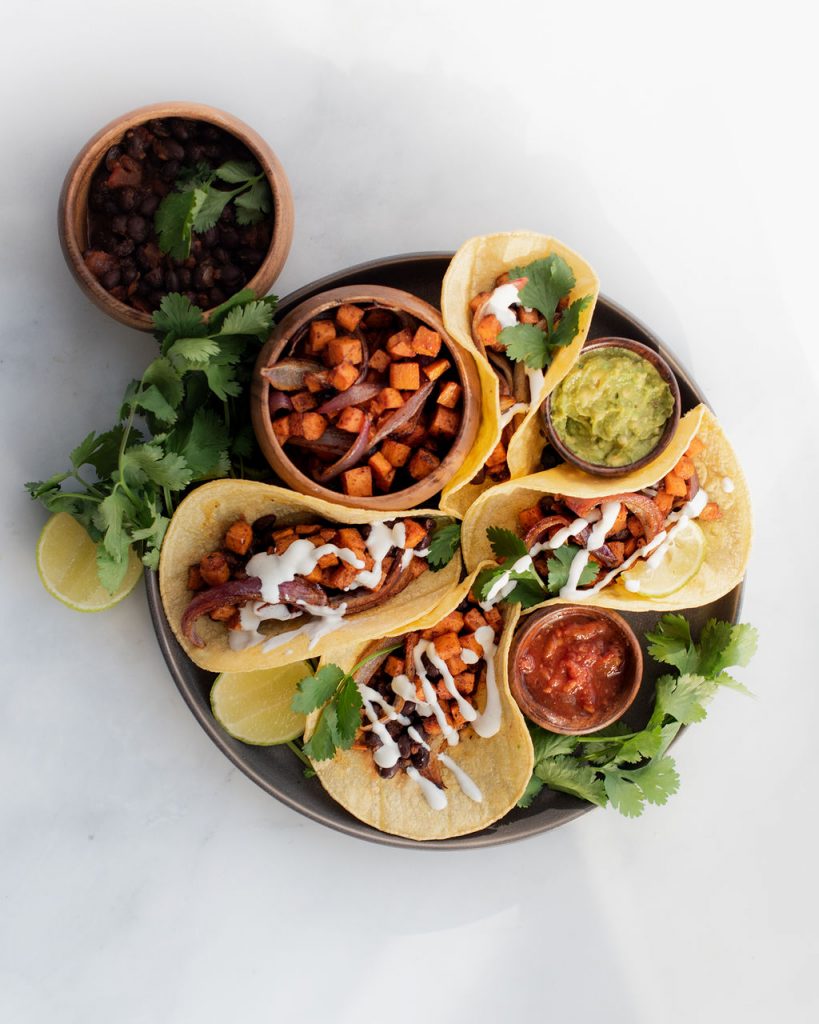 Sweet potato and black bean tacos are a classic vegetarian taco combo–and this recipe is easy enough to make for a weeknight meal.
Black Bean & Roasted Sweet Potato Tacos from Hello Veggie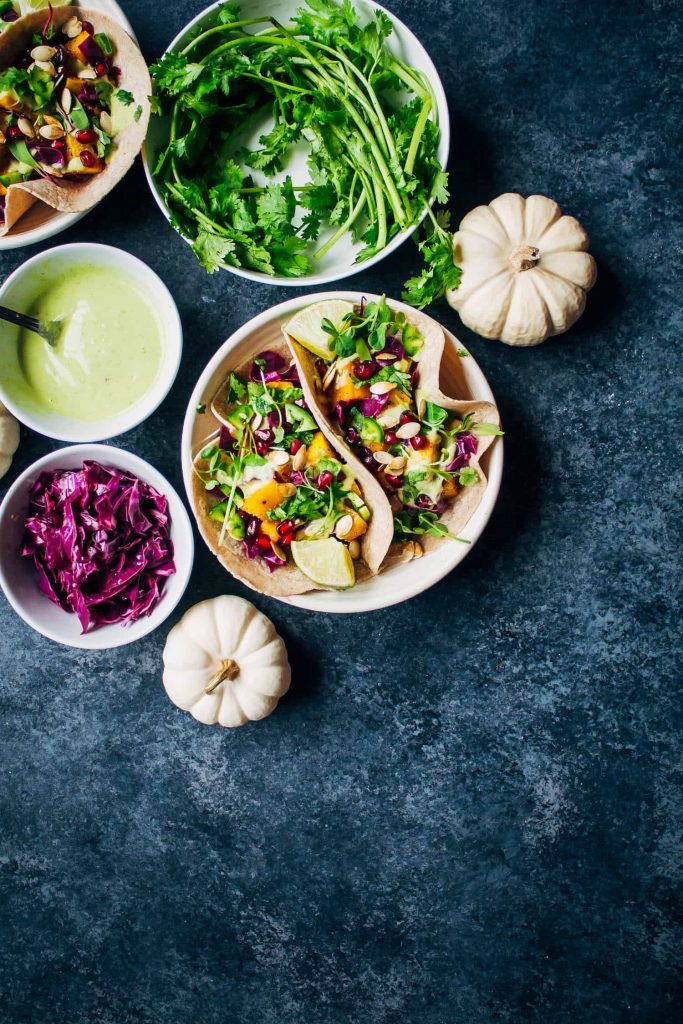 Can't wait until fall to make these? Me neither! Try using butternut or acorn squash instead until fresh pumpkins are available again.
Epic Pumpkin Tacos from Well and Full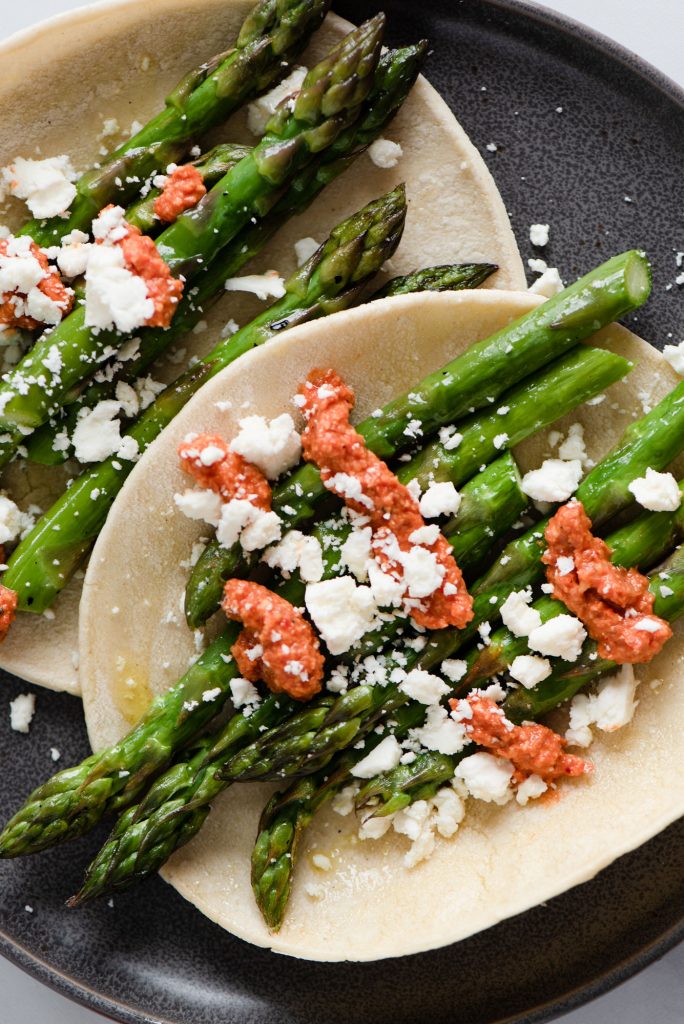 While asparagus is a great taco filling for springtime, the romesco sauce in this recipe is delicious paired with almost any vegetable.
Roasted Asparagus Tacos with Harissa Romesco from Hello Veggie
50