Okay, it might not technically be winter yet, but after Thanksgiving is over, it always feels that way, doesn't it? And this time of year calls for meals that are easy (because we're busy!) and cozy (because it's cold!), which means slow cooker dinners are a must-have for every meal plan.
Here are 10 to add to your menu this month.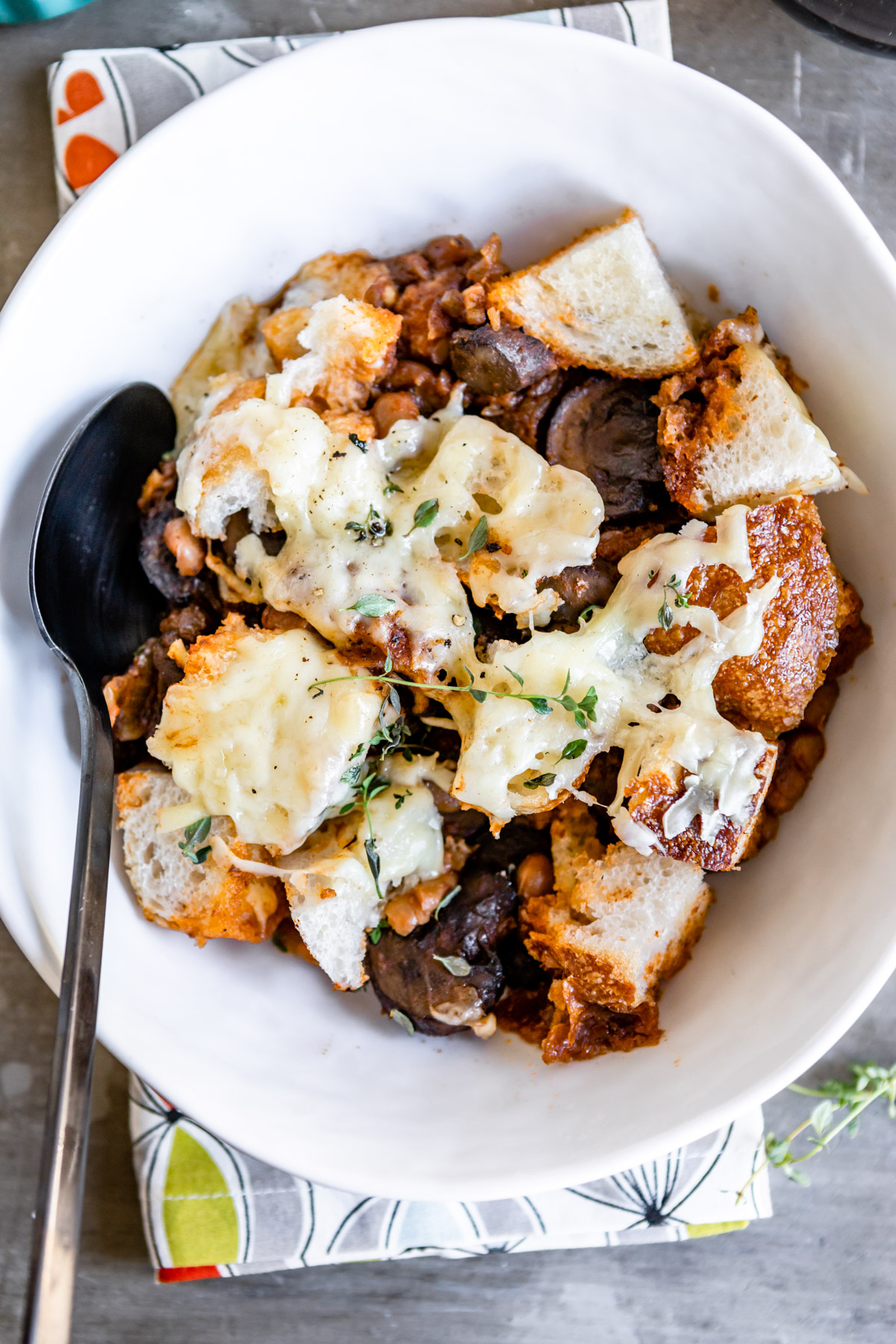 Crusty bread and melty cheese top a hearty mushroom-and-bean stew in this flavorful vegetarian slow cooker dinner.
Slow Cooker Panade with Mushrooms and White Beans from Hello Veggie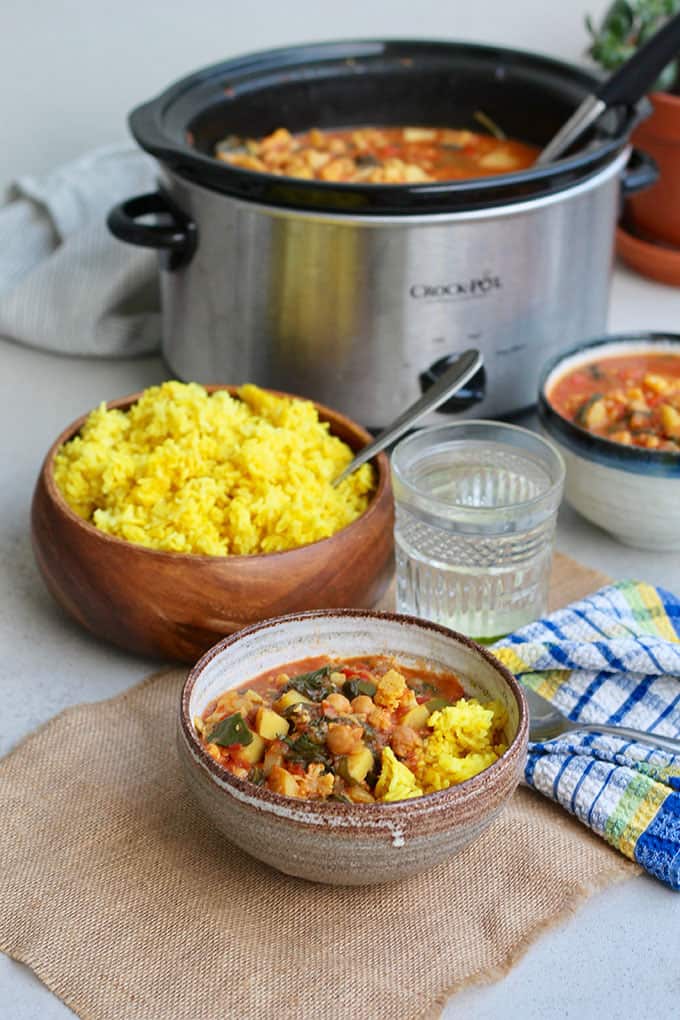 Cooking curry in a slow cooker gives all the spices more time to mingle, making it extra delicious.
Slow Cooker Chickpea Curry from Hey Nutrition Lady

Whether you make this as a holiday appetizer or cook up a big batch for meal prep, these vegan meatballs are impossible to resist.
Slow Cooker Sweet BBQ Meatballs from Emilie Eats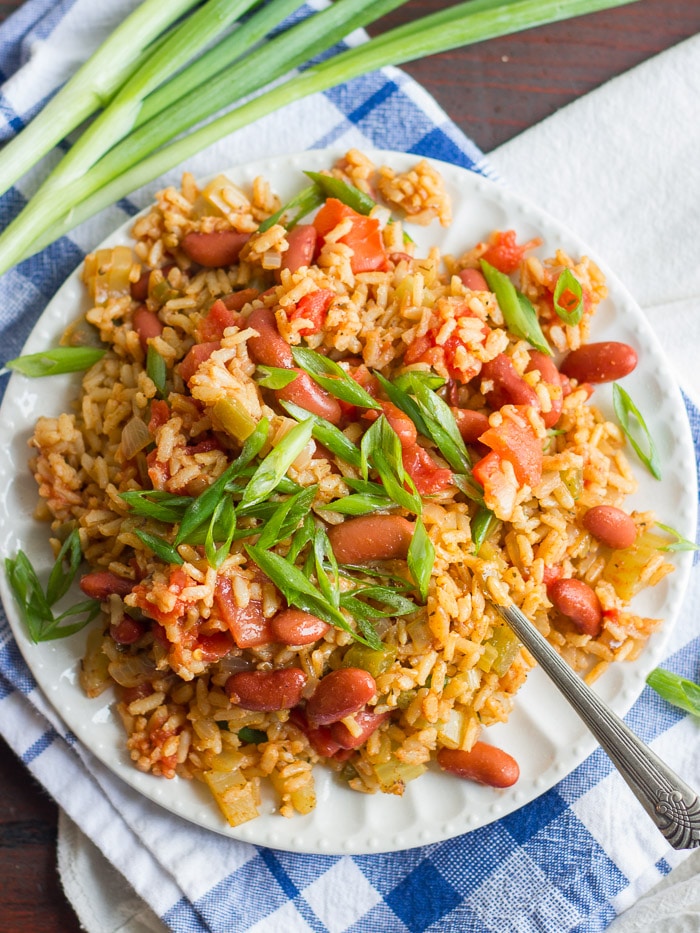 This vegan spin on jambalaya is full of bold flavors and made even easier in the CrockPot.
Slow Cooker Jambalaya from Connoisseurus Veg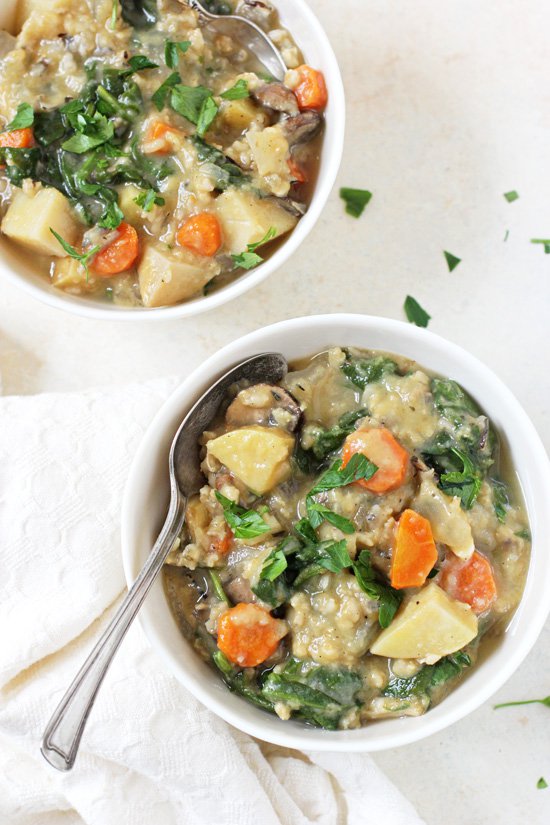 If you love thick, creamy, meal-worthy soups, this is one to add to your meal plan ASAP.
Slow Cooker Creamy Veggie and Wild Rice Soup from Cook Nourish Bliss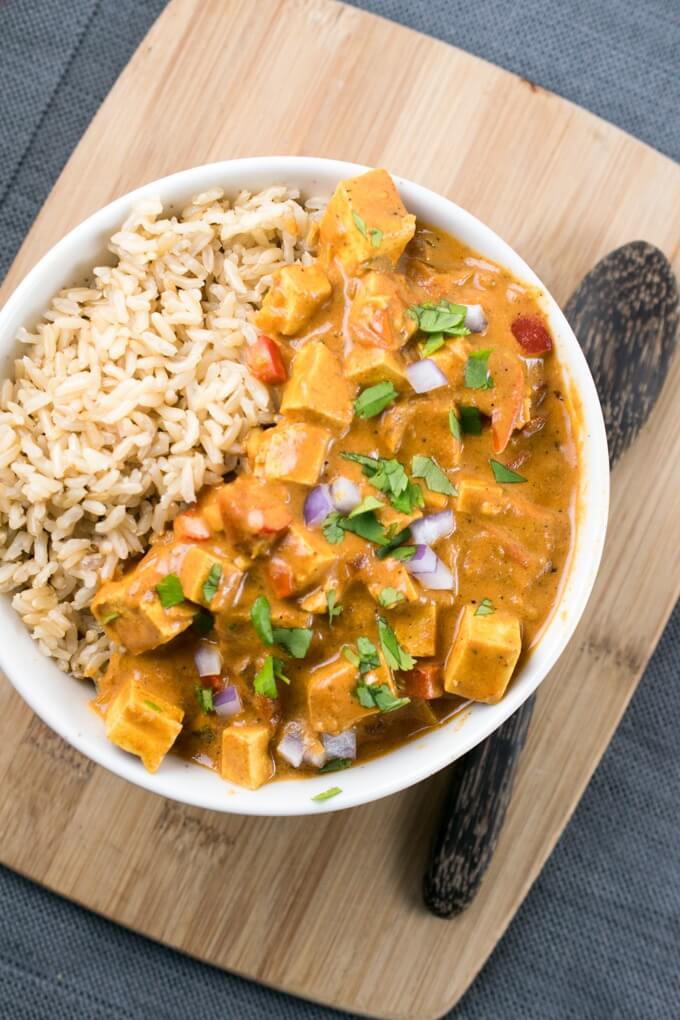 Who needs takeout when you can have tikka masala ready and waiting in your slow cooker when you get home from work?
Slow Cooker Tofu Tikka Masala from Yup, It's Vegan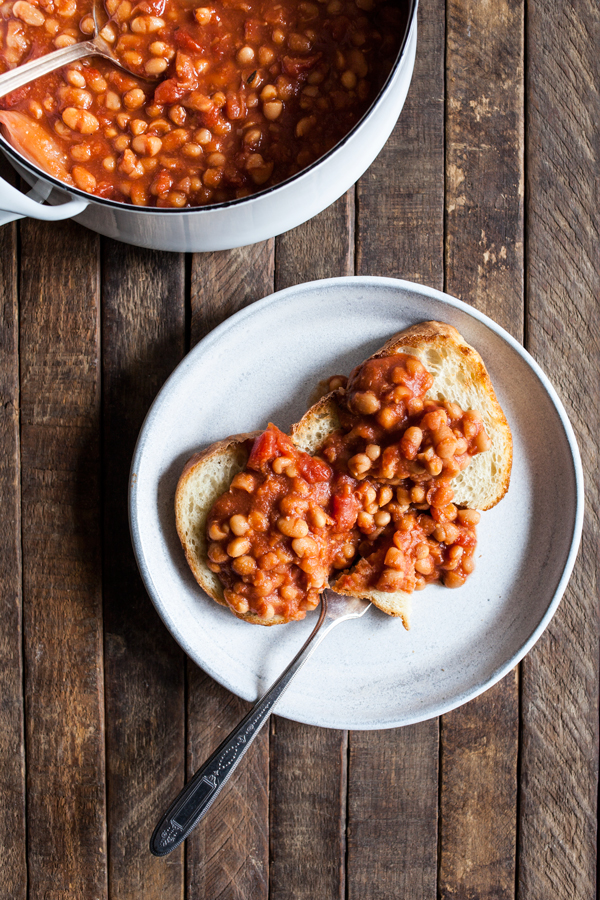 Serve this hearty, rustic bean stew with thick slices of bread or a side of your favorite whole grain for a filling meal.
Slow Cooker Tomato White Beans from The Full Helping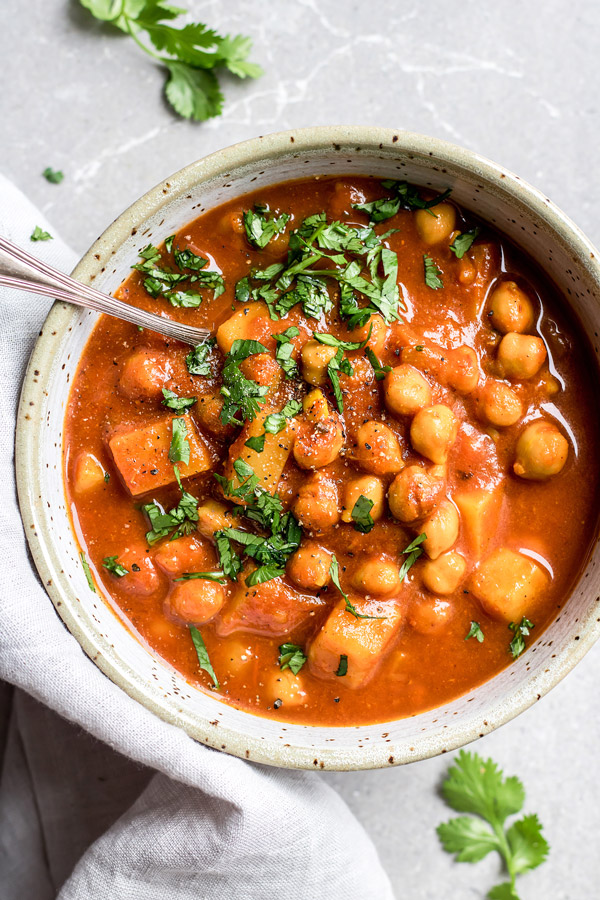 The fragrant Moroccan spices in this stew will have your kitchen smelling amazing while dinner simmers in the slow cooker all day.
CrockPot Moroccan Chickpea Stew from Choosing Chia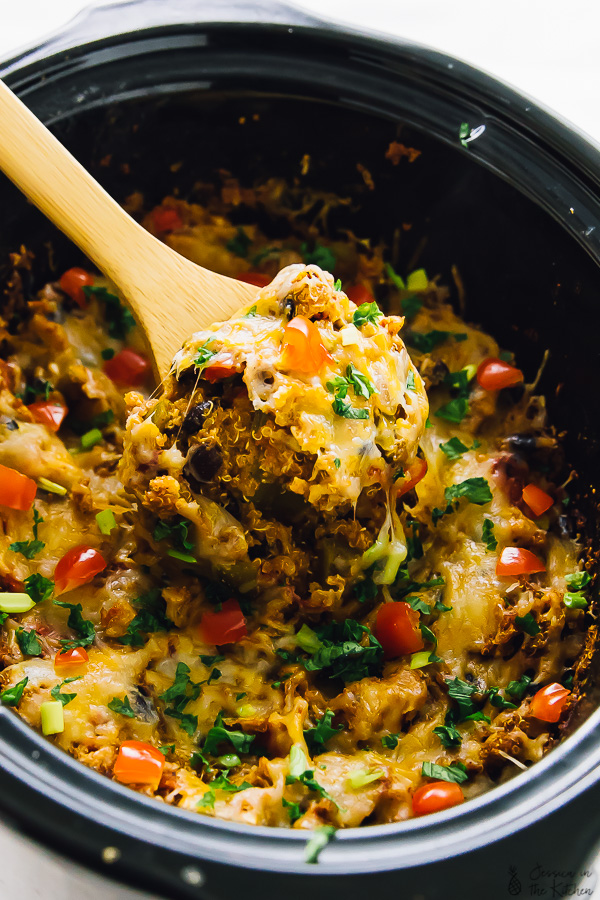 What is there to say about this one other than: YES! This casserole is sure to please the entire family.
Slow Cooker Quinoa Enchilada Casserole from Jessica in the Kitchen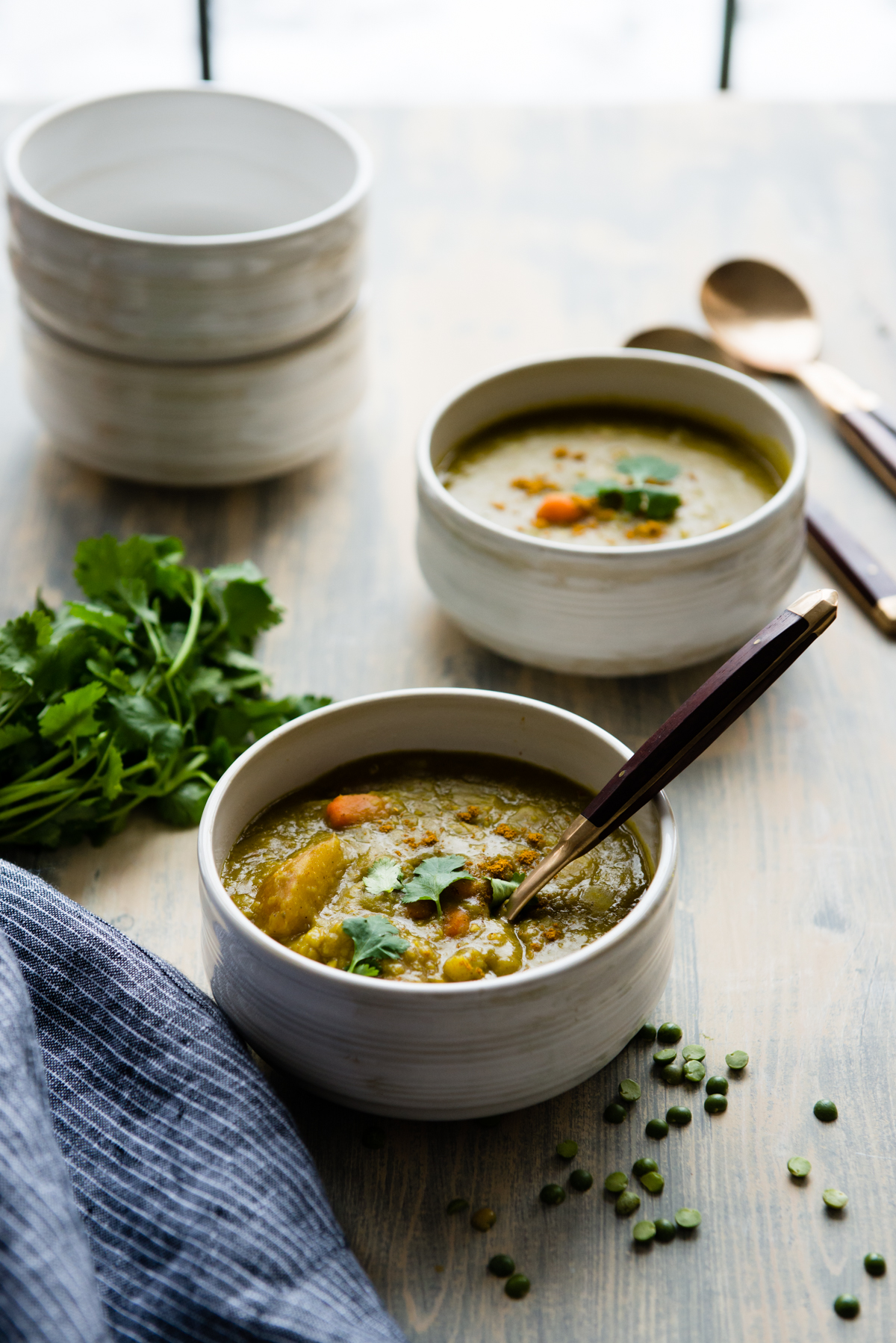 Indian spices add flavor to this vegetarian version of split pea soup without the ham.
Slow Cooker Vegetarian Split Pea Soup from Hello Veggie
16