If you order a vegetarian pizza off the menu at your local pizza place, you're probably limited to cheese or vegetable. Vegetable pizzas are good! But vegetarian pizza recipes can go way beyond the standard green peppers, olives, mushrooms and onions. When you assemble your pizza at home, you can go wild with all kinds of crazy toppings: apples, vegan goat cheese, kale, butternut squash, and so much more.
Sound good to you? Grab the vegetarian pizza recipes below and get cooking!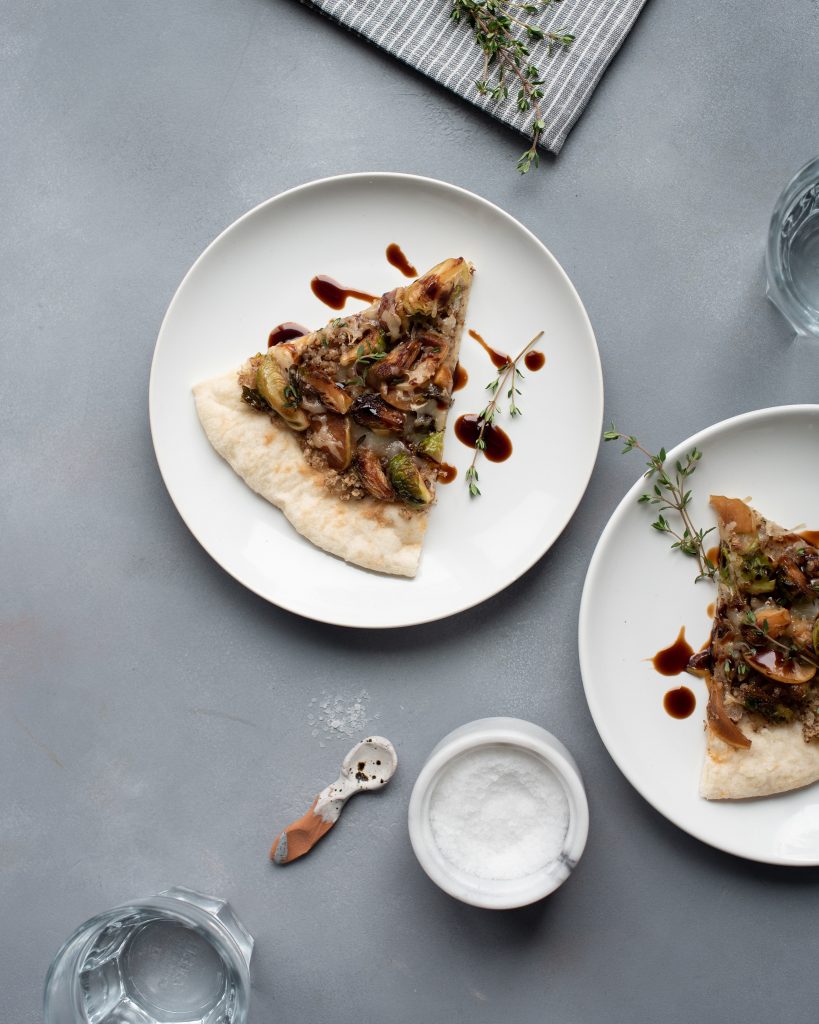 Sautéed Brussels sprouts and apples are sweetened with a touch of honey, then layered with a nutty pesto and fontina cheese.
Brussels Sprout and Apple Pizza with Walnut Pesto from Hello Veggie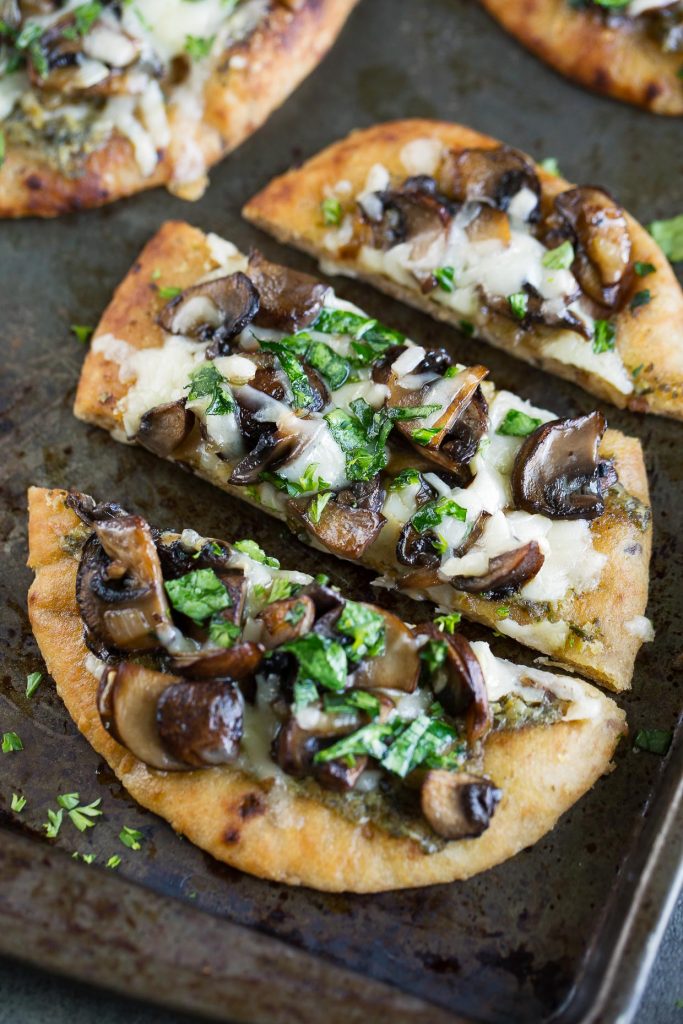 Seared mushrooms take on a rich, meaty flavor, which makes them perfect for topping these flatbread pizzas.
Caramelized Mushroom Flatbread Pizzas from Peas and Crayons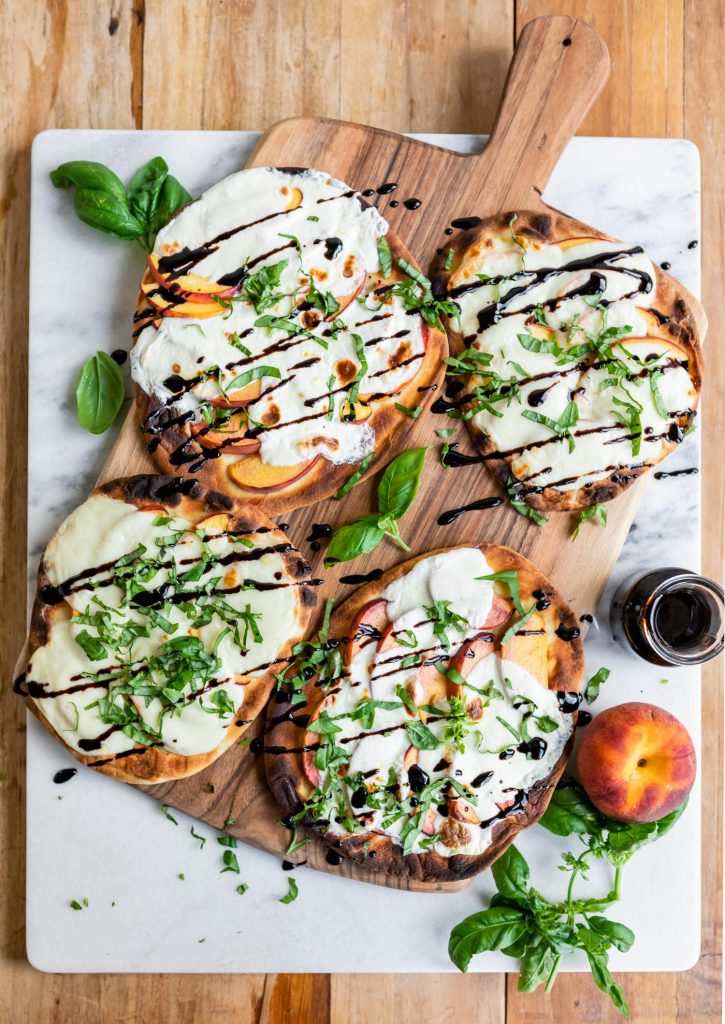 Bookmark this recipe for summer! If you like the combination of sweet and savory on your pizza, you'll love this one.
Grilled Peach Caprese Naan Pizza from Hello Veggie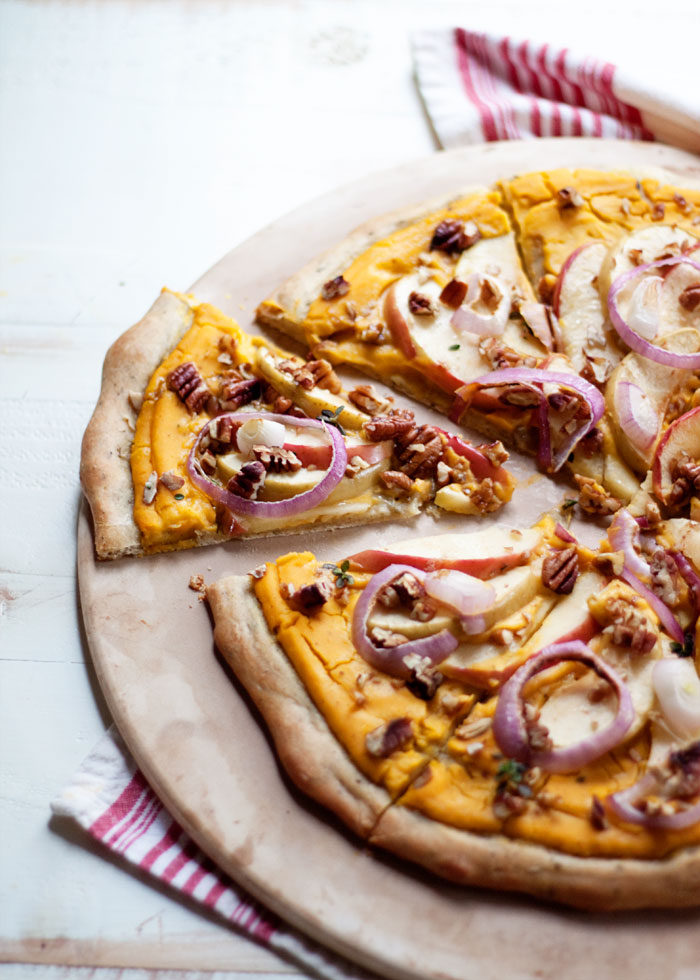 How beautiful is this pizza?! And there's no need for cheese when you've got a creamy butternut squash puree as a topping.
Vegan Butternut Squash Pizza with Apples & Pecans from Kitchen Treaty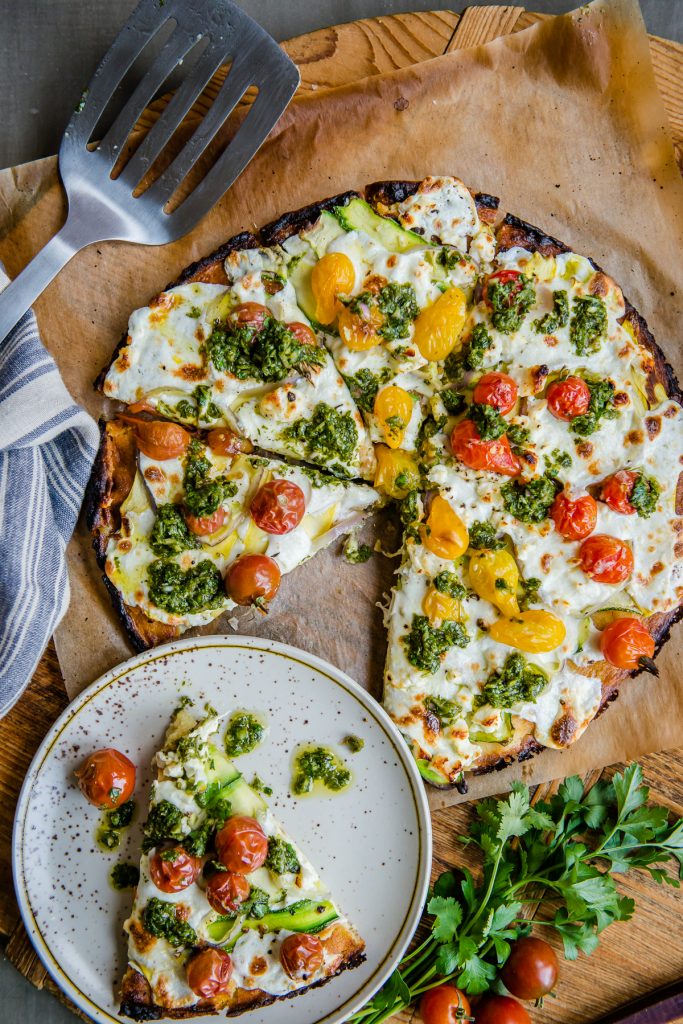 Instead of using an uninspired gluten-free pizza crust, try using socca, made with chickpea flour, as a base instead.
Summer Socca with Veggies and Chimichurri from Hello Veggie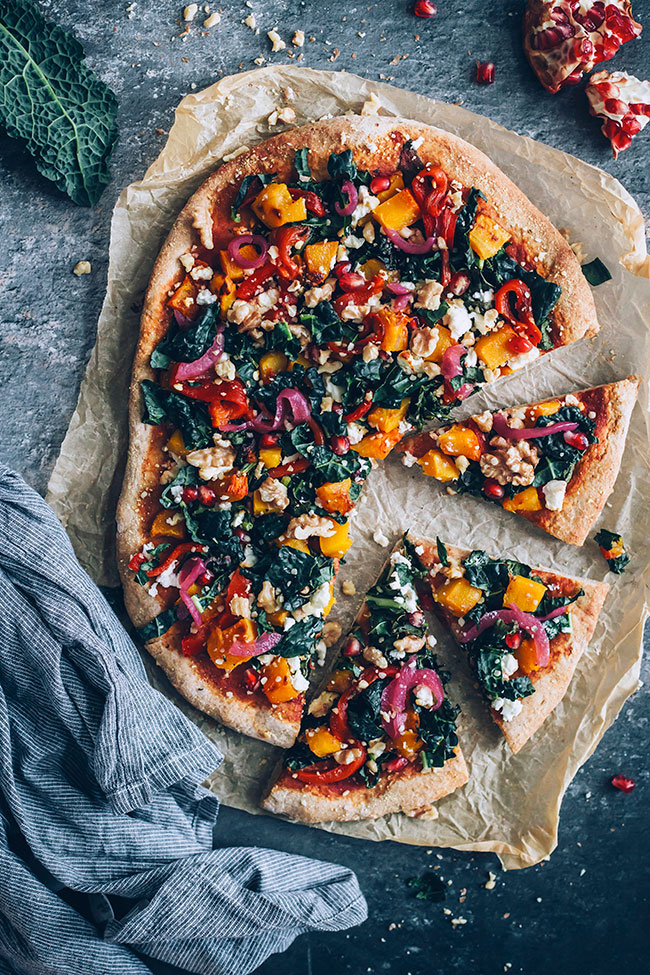 Kale, bell peppers, pumpkin, and picked onions top a hearty whole wheat crust in this gorgeous vegetarian pizza recipe.
Vegetarian Pizza with My Favorite Autumn Toppings from The Awesome Green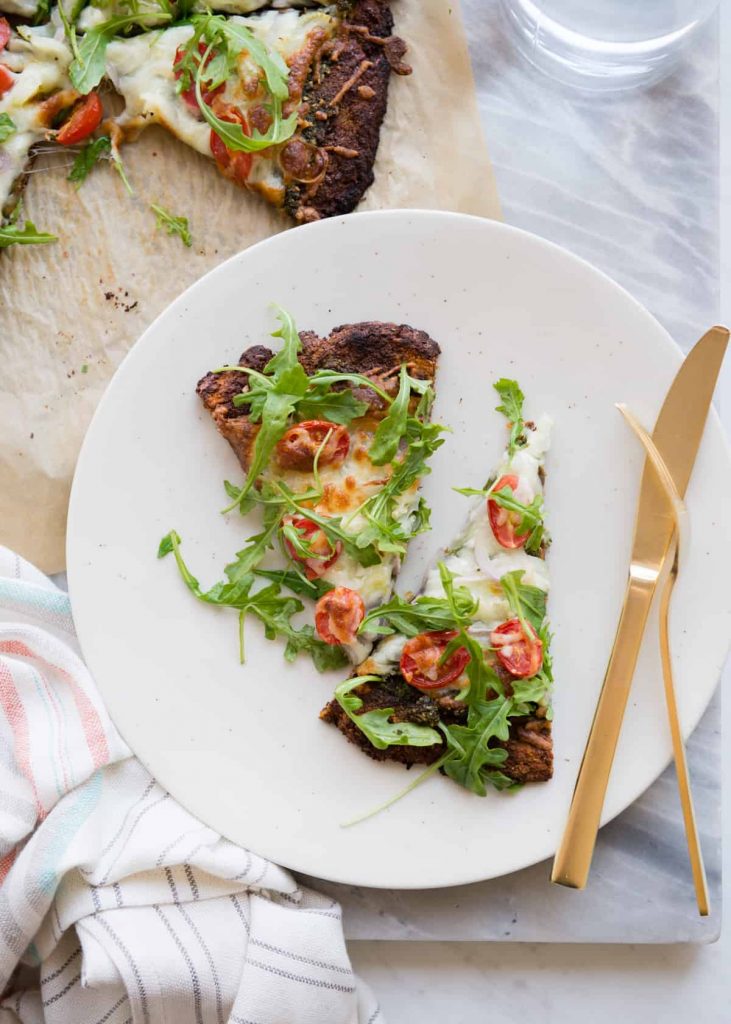 Who knew you could make a pizza crust with sweet potatoes?! It's a great way to sneak some more veggies into your dinner.
Grain-Free Sweet Potato Pizza Crust from Hello Glow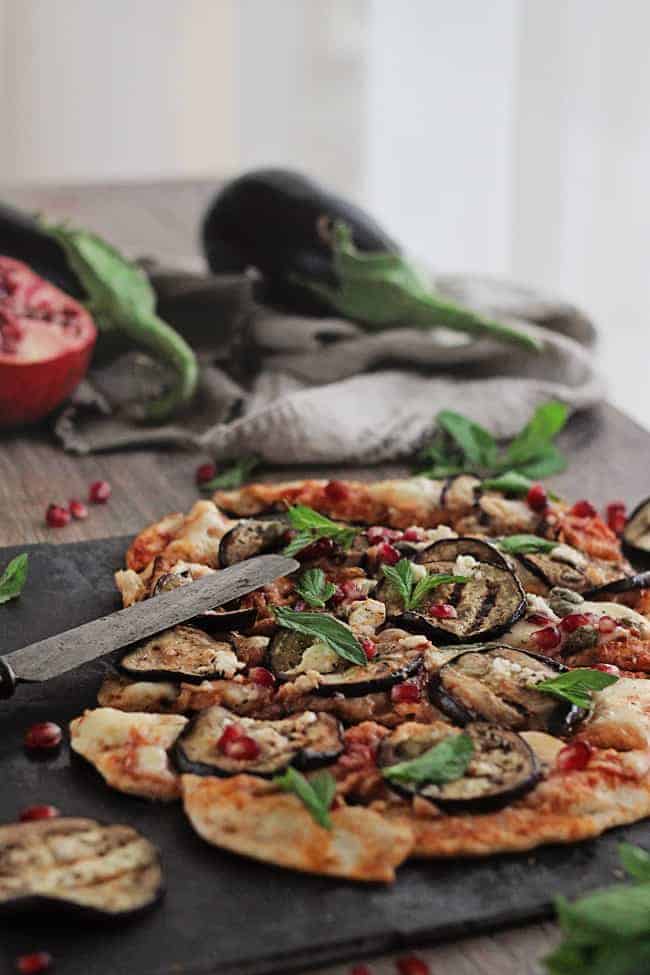 This Mediterranean-inspired pizza is ideal for fall, when pomegranates are in season, but a drizzle of pomegranate molasses will work too!
Grilled Pizza with Eggplant, Pomegranate, and Feta from Hello Glow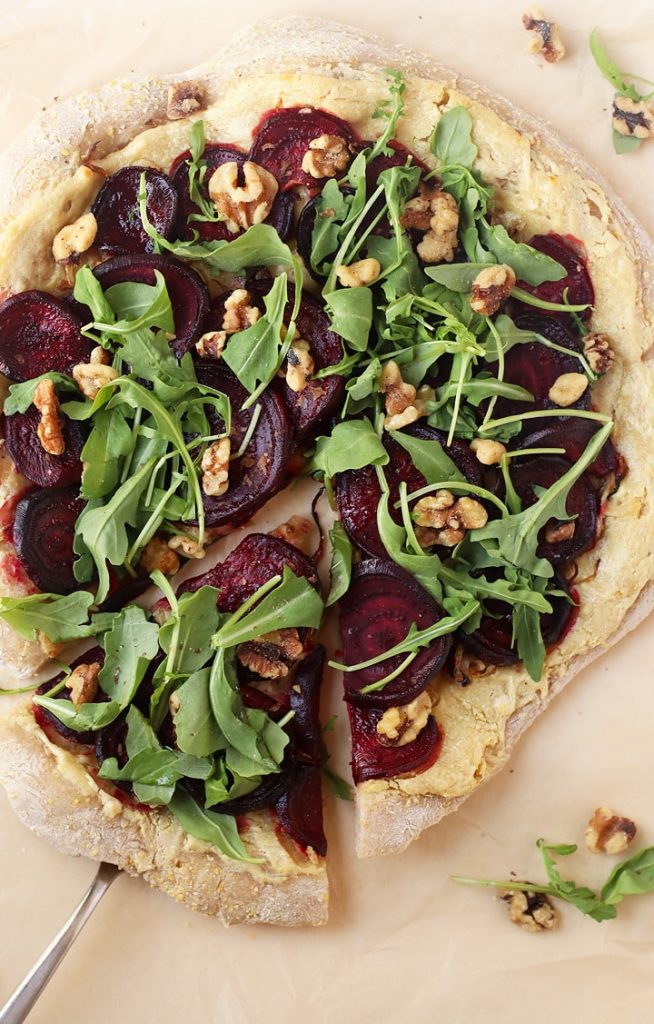 With cashew goat cheese and tender roasted beets, this plant-based pizza is totally irresistible.
Roasted Beet Pizza with Arugula and Cashew Cheese from My Darling Vegan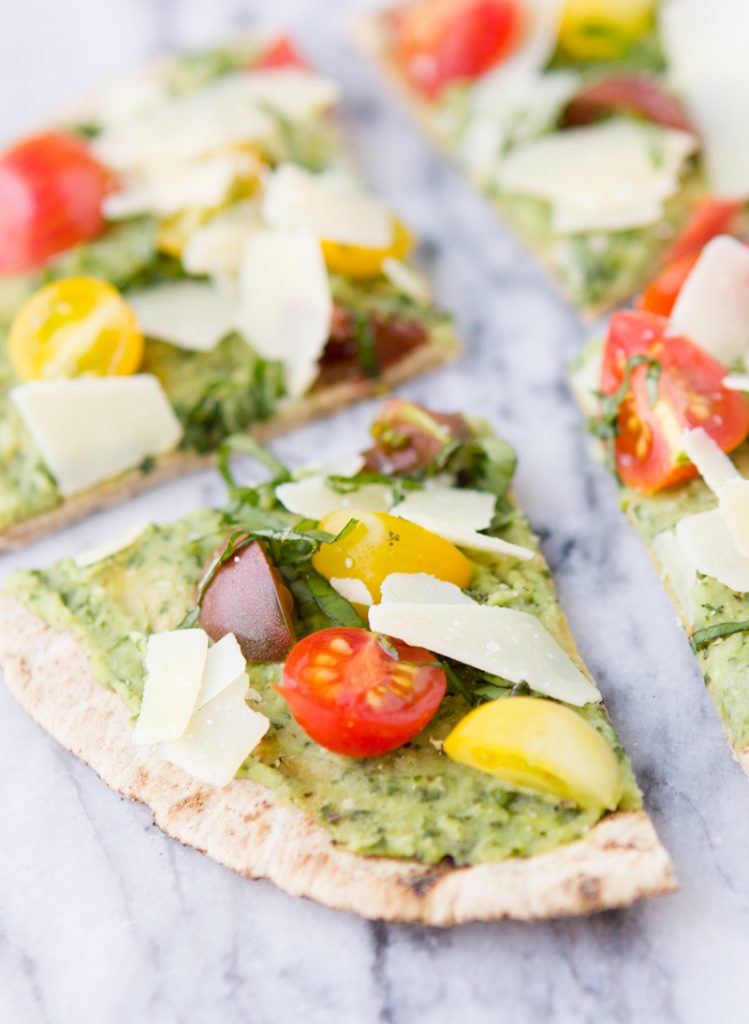 A creamy white bean puree replaces the sauce in this kid-friendly pita pizza recipe.
Pita Pizza with White Bean Basil Pesto from VeggieTot
21