Vegetarian friends, how often have you heard some variation of this when someone learns you don't eat meat?
But: bacon! What about bacon? I could never give up bacon. BACON! Bacon bacon bacon! Mah bacon!
After hearing that approximately eleventy-billion times, I'm totally over it. I get it, you like bacon! It's really not that funny! Can you just shut up about your effing bacon?!
Buuuut that combination of smoky, crispy, and a little bit sweet is a good one. Luckily you can pull off that combo without the meat (there's even an entire cookbook devoted to it!)–let these brilliant food bloggers show you how.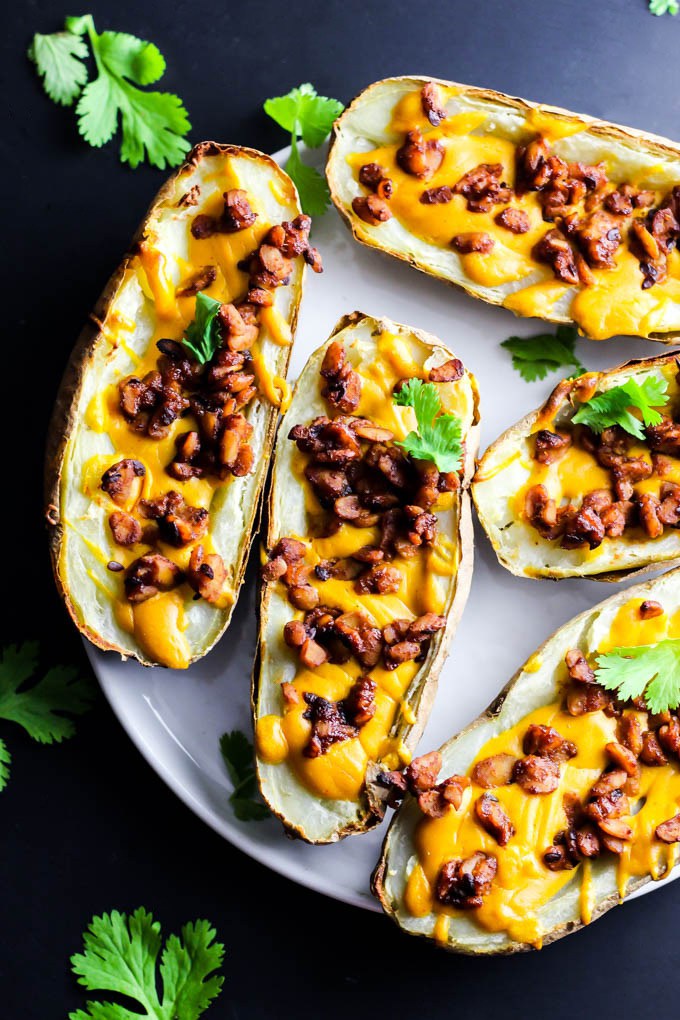 Tempeh crumbles up so nicely, it's a natural plant-based stand-in for bacon bits in this completely irresistible potato skin recipe.
Vegan Baked Potato Skins from Emilie Eats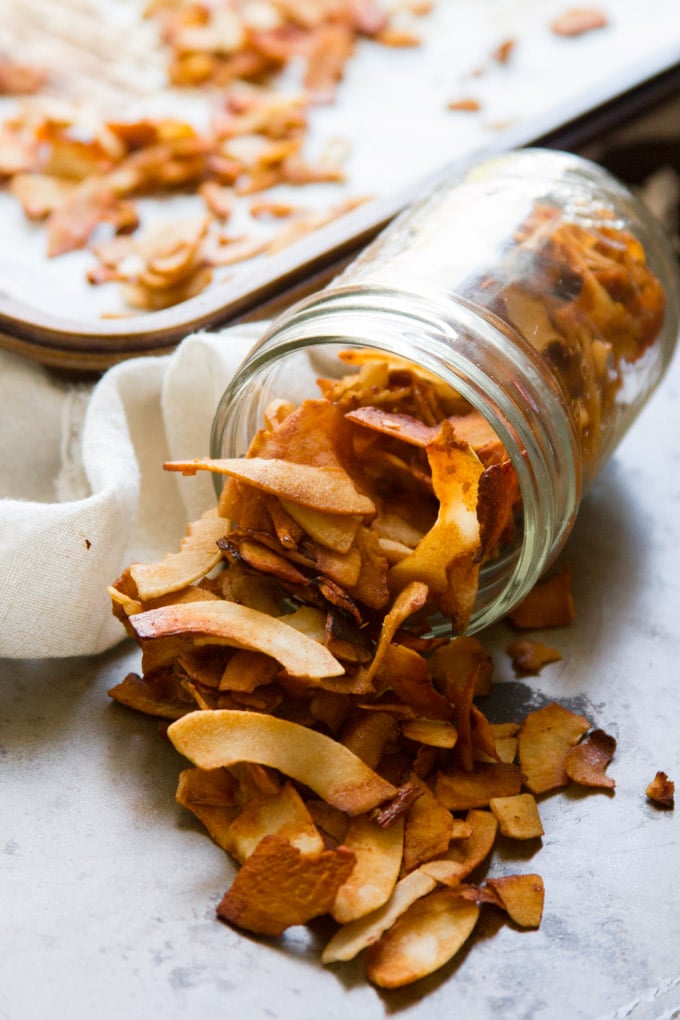 Coconut bacon happens to be one of my most favorite vegan bacon substitutes. It's crispy, it's easy to make, and you'll want to put it on everything you eat. For real.
Coconut Bacon from Connoisseurus Veg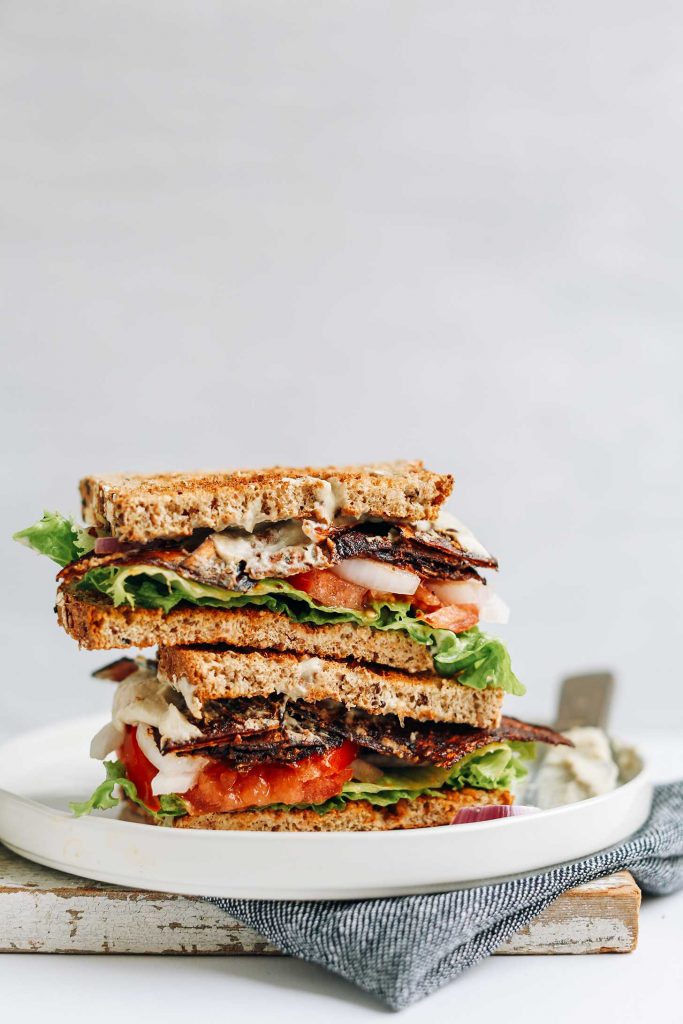 For long bacon-like strips to add to a sandwich, eggplant can't be beat. Vegan BLTs for the win!
Vegan BLT Sandwich from Minimalist Baker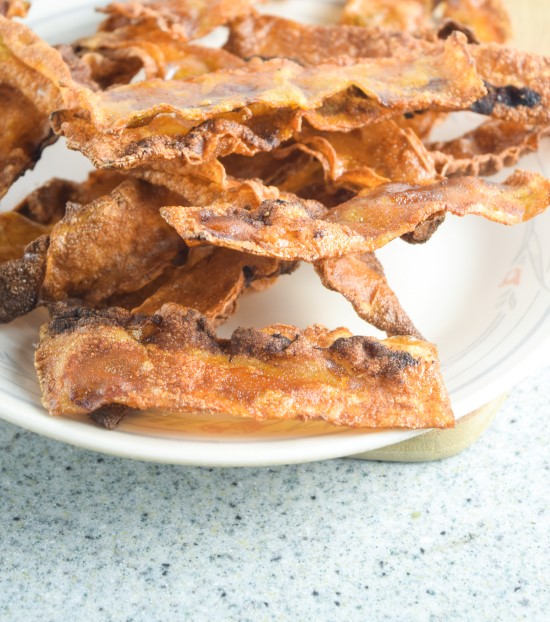 You can make bacon out of rice paper–who knew?! If you're looking for a vegan bacon with an extra-crispy texture, this is the way to go.
Vegan Rice Paper Bacon from Yup It's Vegan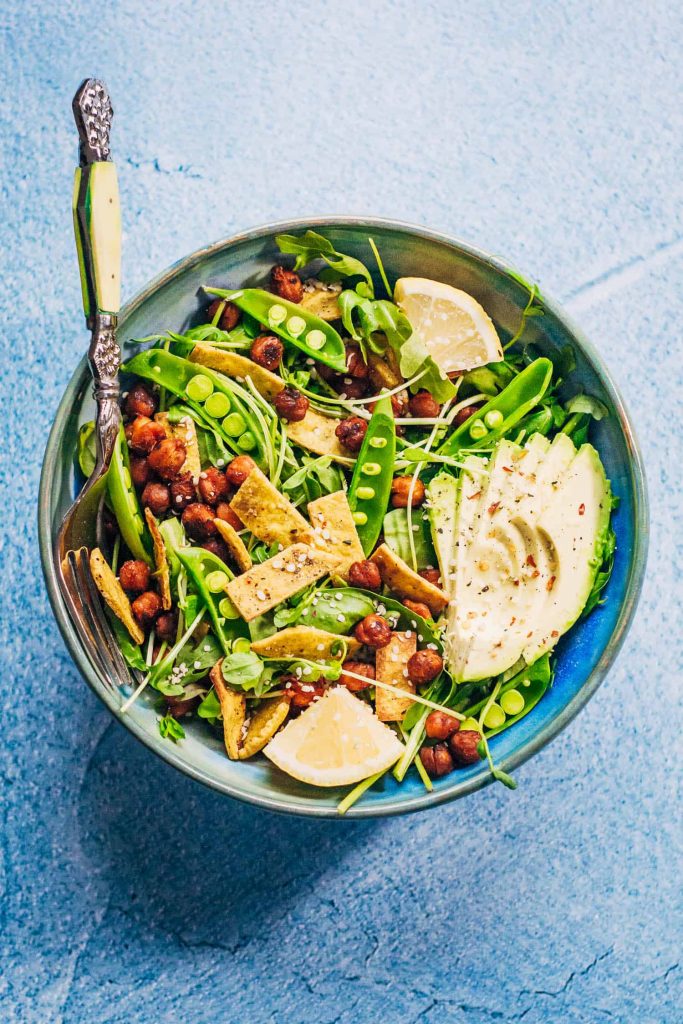 Dress up your next salad with a batch of crispy bacon chickpeas. Bet you've got most of the ingredients on hand already!
Vegan Bacon Chickpeas from Well and Full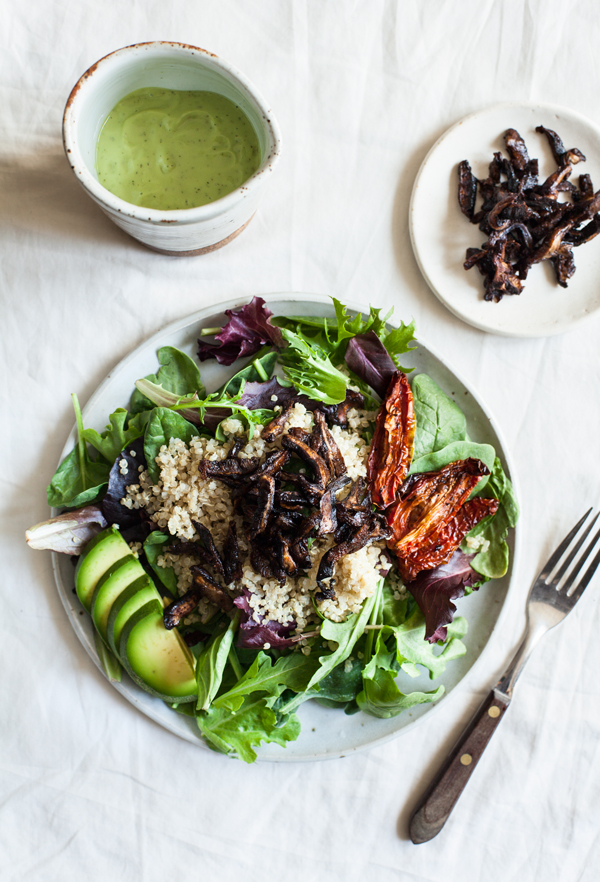 Believe it or not, mushrooms make a nice swap for bacon–especially chewy shiitakes!
Quinoa BLT Salad with Shiitake Bacon from The Full Helping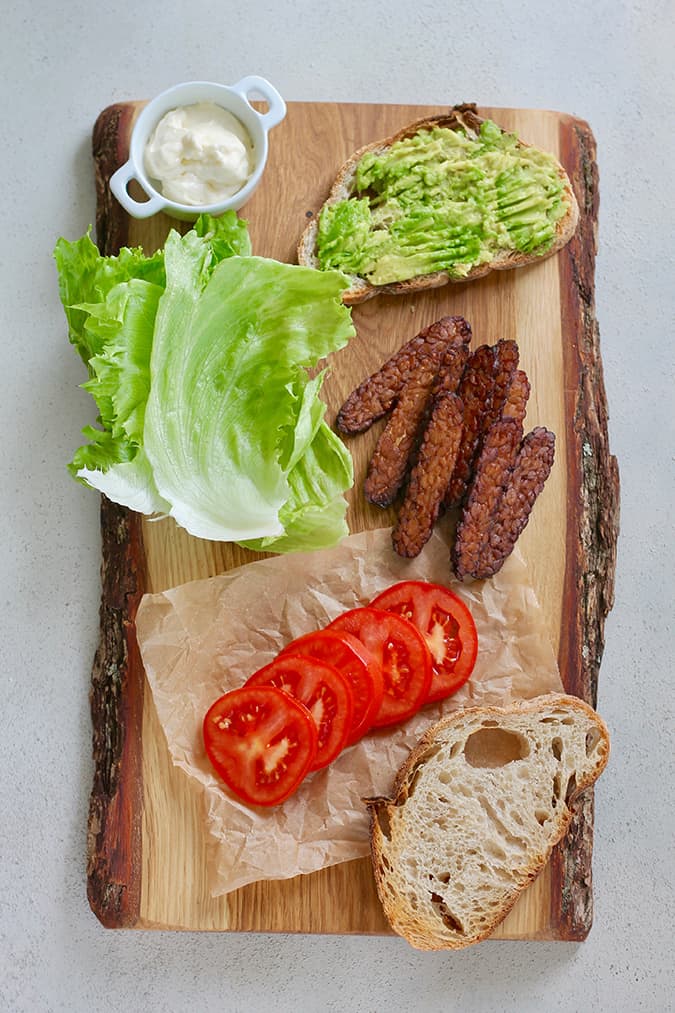 Slices of tempeh are perfect for making vegan bacon for sandwiches or to serve alongside other breakfast foods.
Tempeh Bacon BLT Sandwiches from Hey Nutrition Lady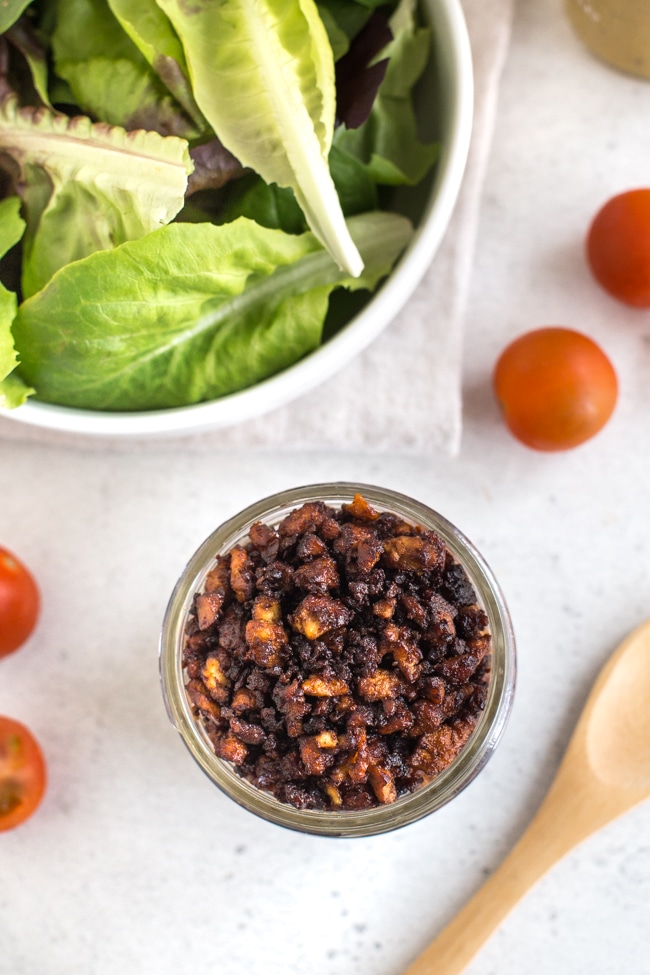 And don't forget the tofu! It can also be used to make savory little bacon bits.
Tofu Bacon Bits from Amuse Your Bouche
1