Is it a total cliché for vegetarians to eat a lot of pasta? Perhaps. But pasta is a fantastic blank canvas that can be paired with just about anything. (Especially meatballs.) It's also cheap, simple to prepare, and fast.
These easy vegetarian pasta recipes go beyond heating up a jar of sauce and pouring it over a bowl of noodles. They use the very best summer produce to create a meal that's colorful, flavorful, but still simple enough for a weeknight dinner.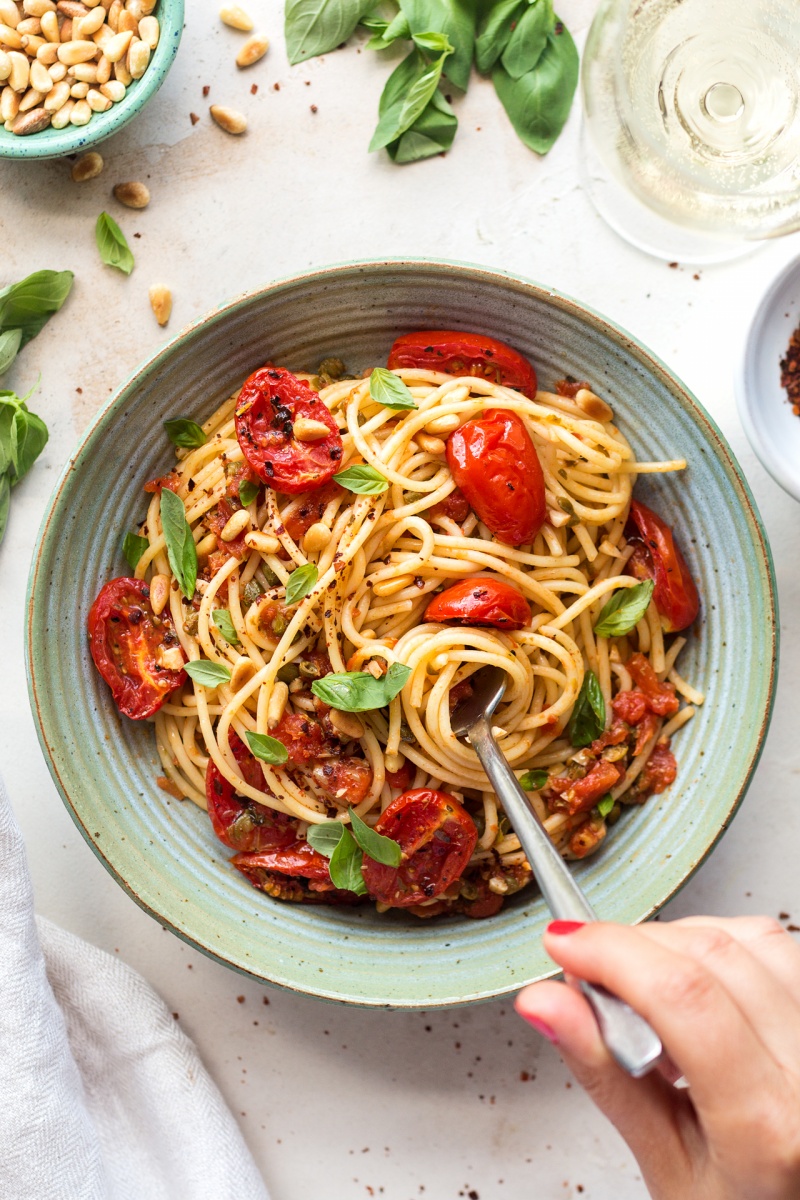 Oven-roasted tomatoes and fresh basil leaves make a gorgeous addition to a big plate of spaghetti. Perfect for a bumper crop of cherry tomatoes!
Roasted Tomato and Basil Pasta from Lazy Cat Kitchen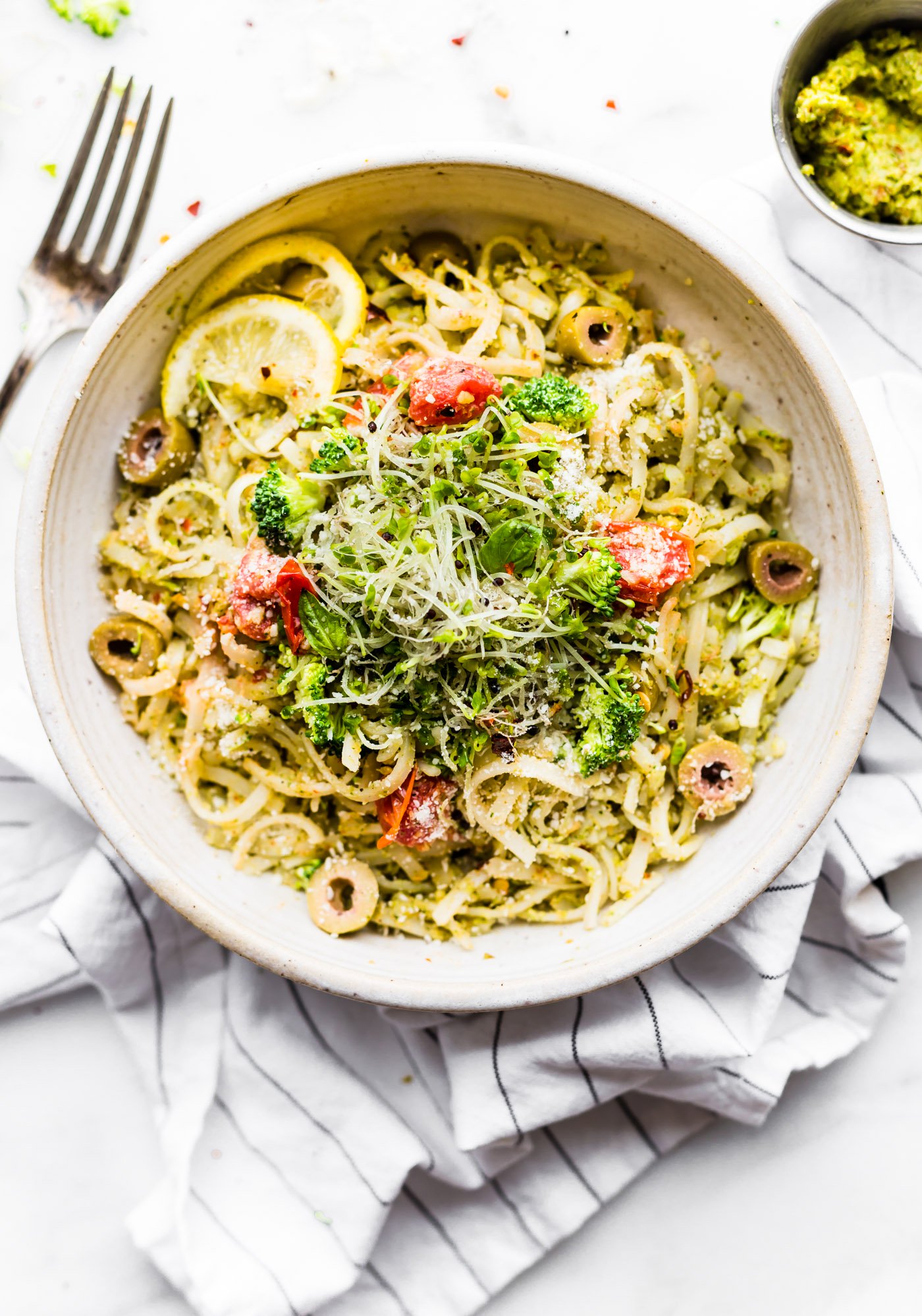 Local arugula usually pops up in markets at the beginning and end of summer and it's especially delicious when whipped into a green pesto with broccoli.
Broccoli Arugula Pesto Pasta from Cotter Crunch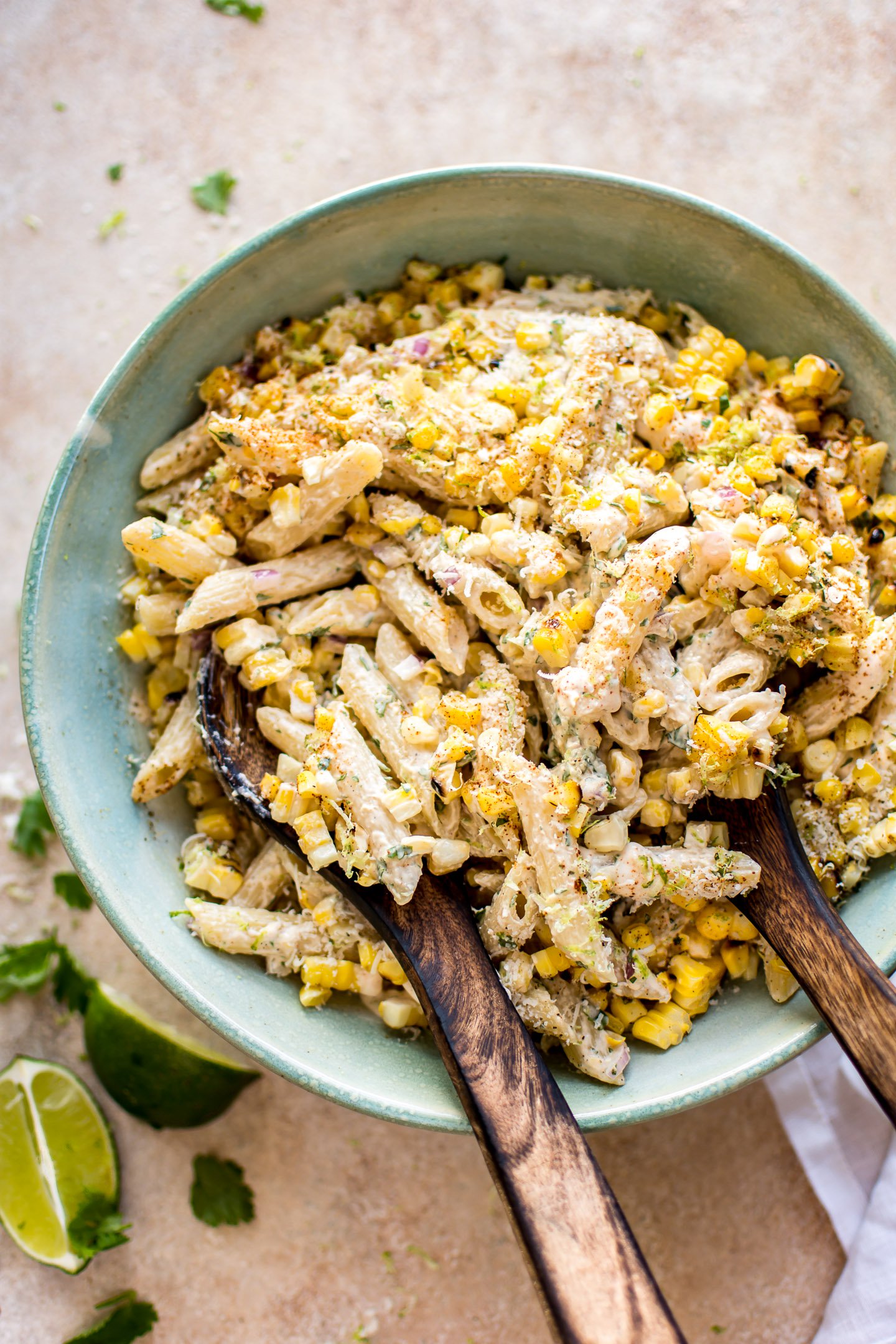 Oh my! Mexican street corn is always a treat, but making it into a creamy pasta salad is totally ingenious.
Mexican Street Corn Pasta Salad from Salt and Lavender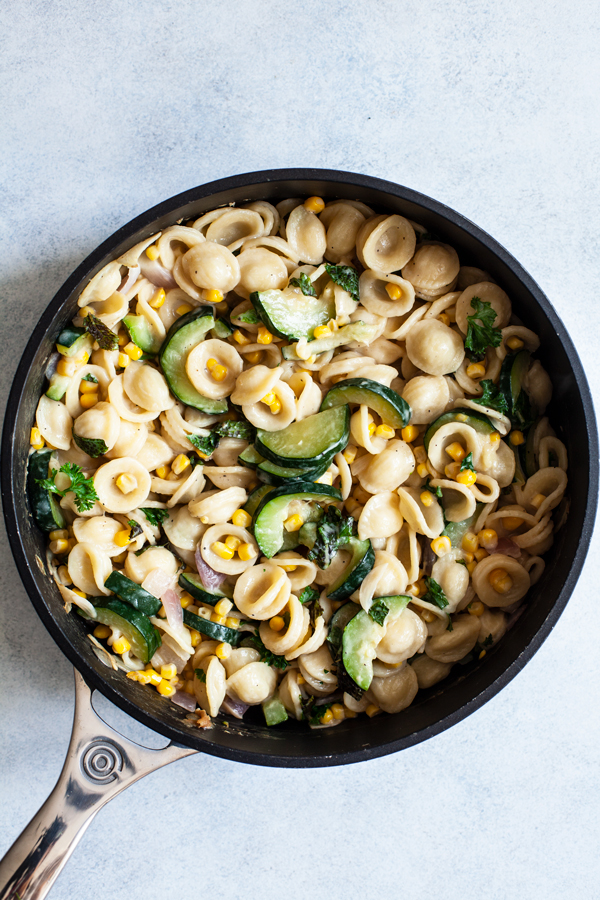 To create a vegan cream sauce, this recipe replaces the dairy with cashew milk, nutritional yeast, and just a bit of lemon.
Creamy Vegan Zucchini Corn Summer Pasta from The Full Helping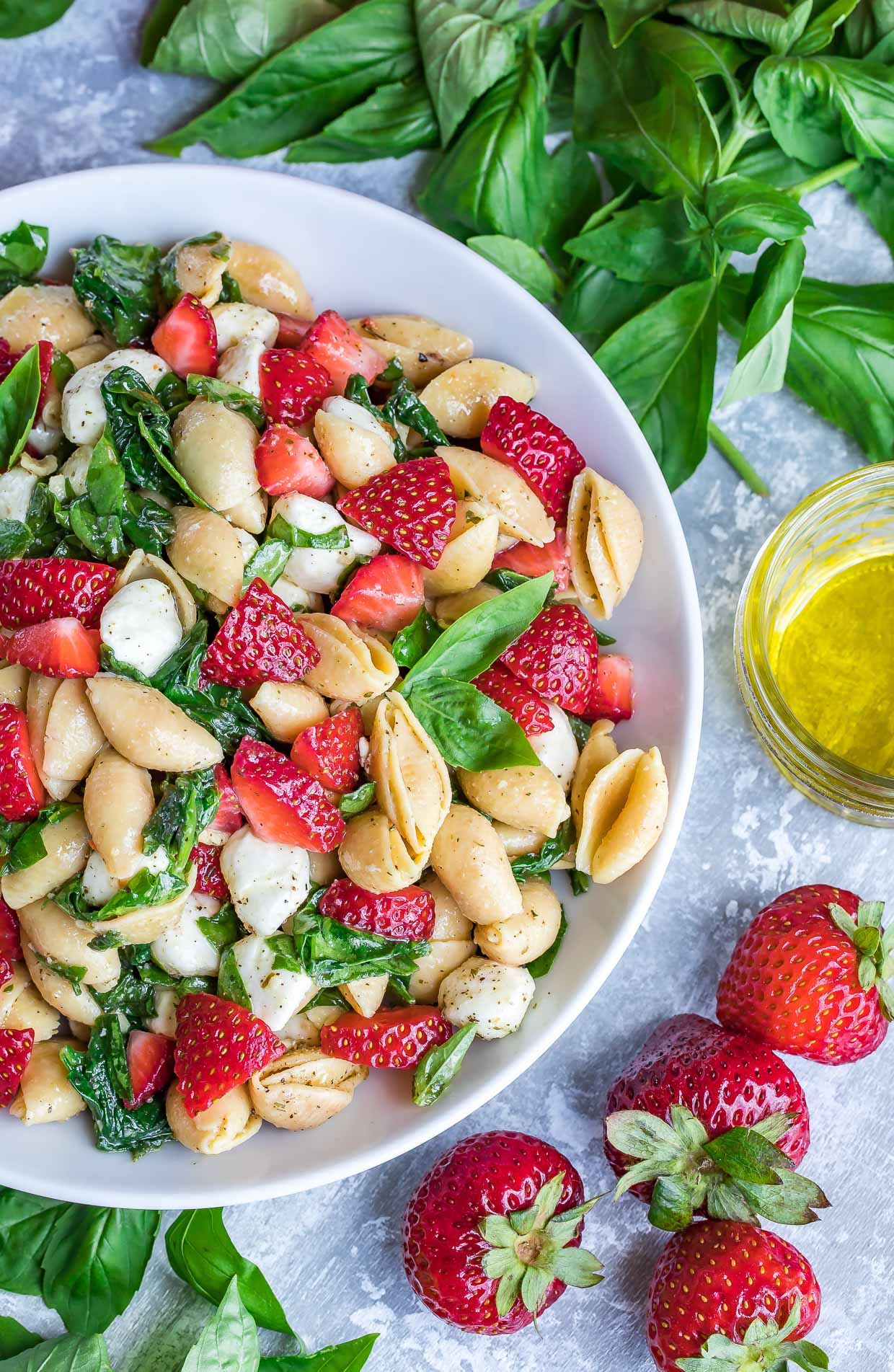 Strawberries! In a pasta salad! This bright, colorful recipe was totally made for a summer party.
Strawberry Caprese Pasta Salad from Peas and Crayons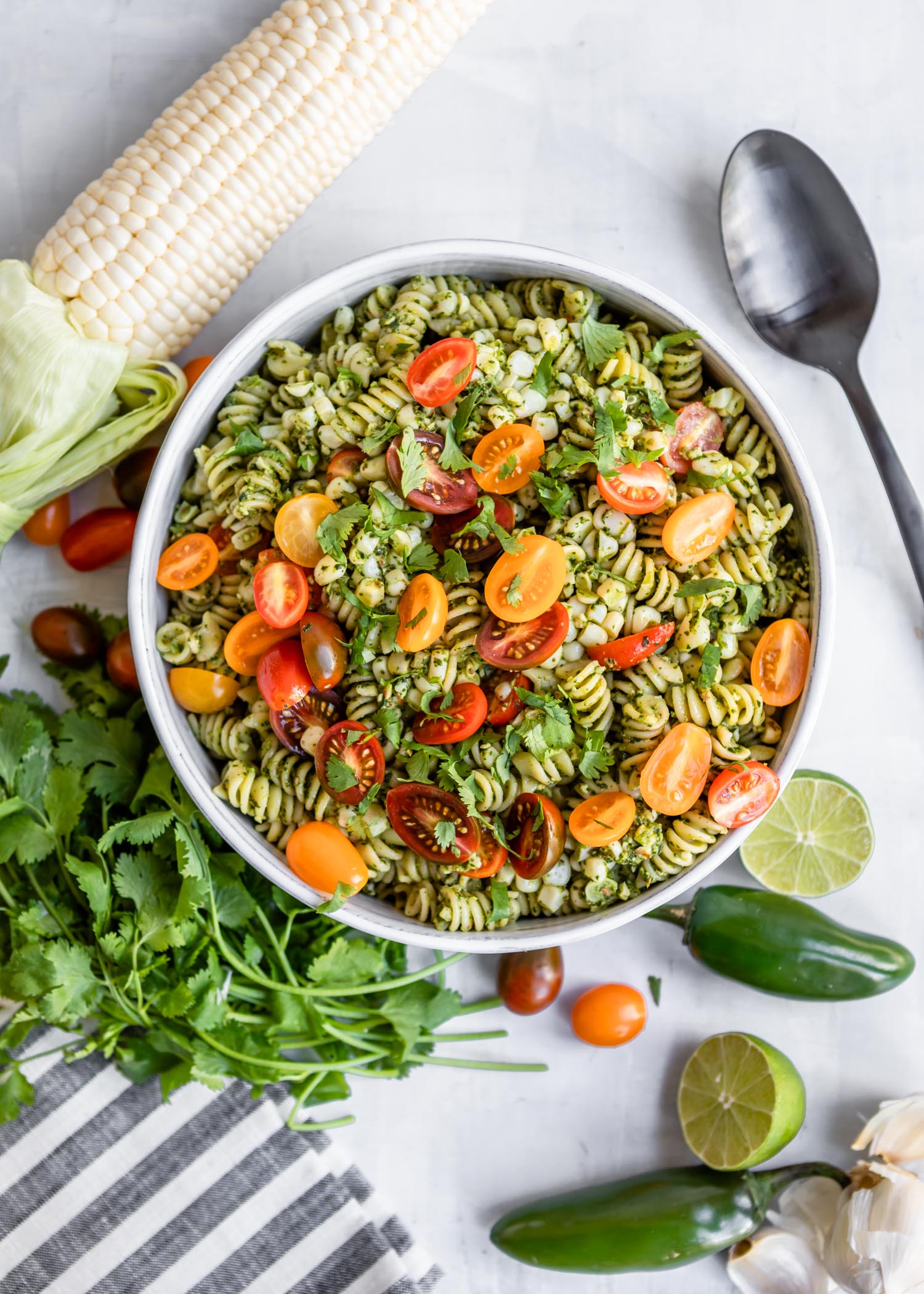 A spicy vegan pesto is tossed with rotini, sweet corn, and heirloom grape tomatoes for a fresh and light meal.
Jalapeño Cilantro Pesto Rotini from Hello Veggie
5