Grilling season is officially here! And if you thought the grill was just for steaks and burgers, think again: there are so many meatless grilling recipes out there for all of us vegetarians, from quesadillas to salads. (Seriously, if you've never tried grilling your greens, you need to start doing it immediately.)
Here are some ideas for vegetarian grilling from a few of our favorite food blogs.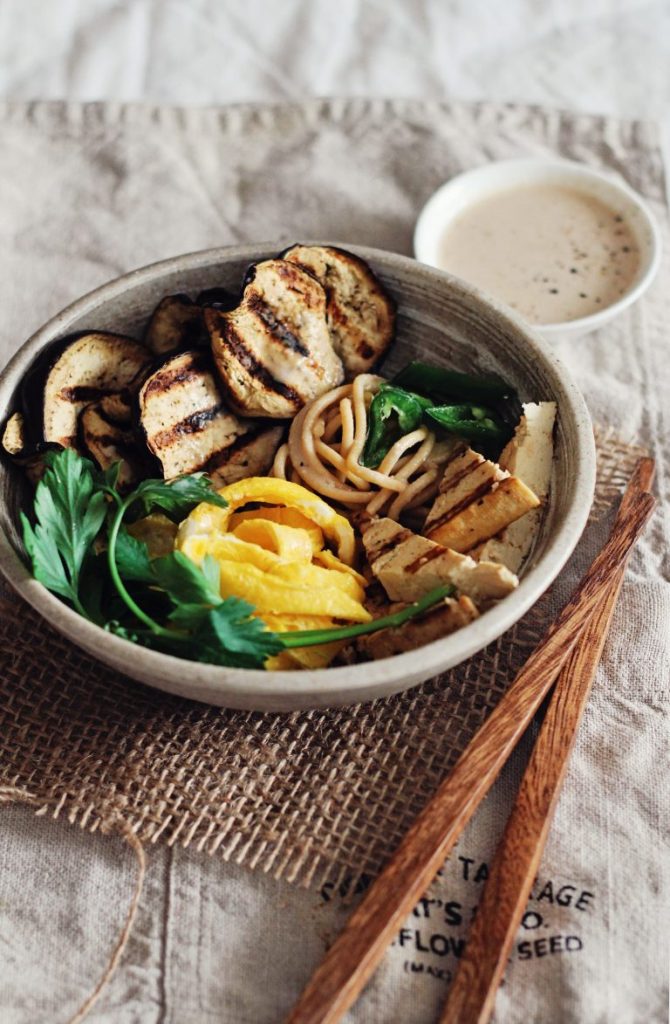 While you have the grill fired up for weekend cookouts, throw some eggplant and tofu on there and make some meal prep protein bowls for the week ahead.
Soba Protein Bowl with Grilled Eggplant, Tofu & Spicy Almond Butter Sauce from Hello Glow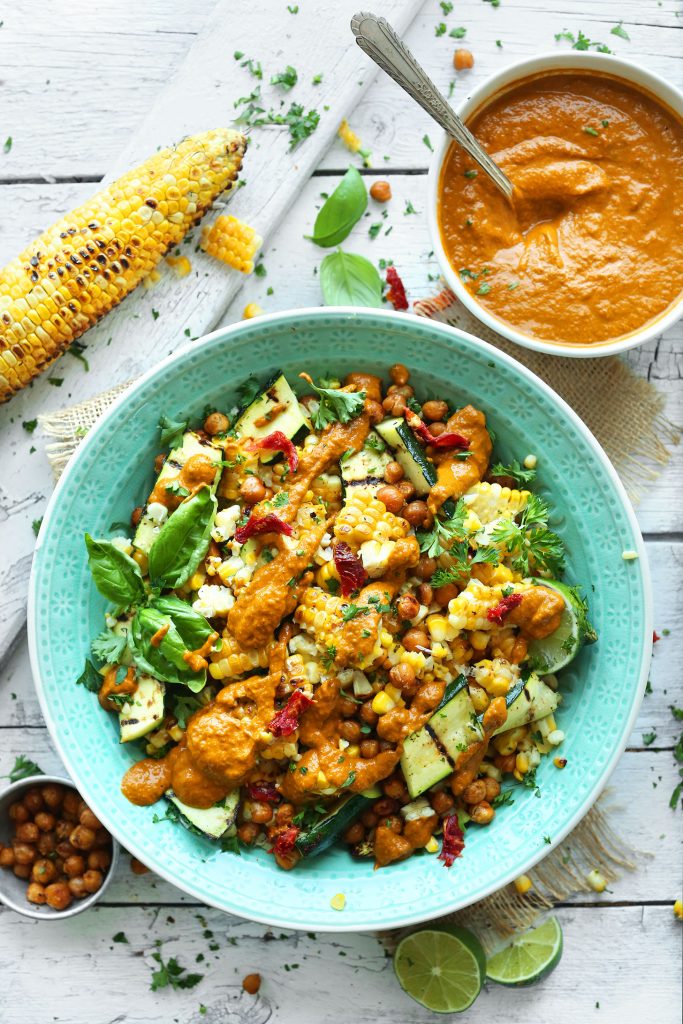 Two warm weather favorites, corn and zucchini, are grilled to perfection and combined with a tangy vinaigrette for the ultimate summer salad.
Grilled Corn & Zucchini Salad with Sun-Dried Tomato Vinaigrette from Minimalist Baker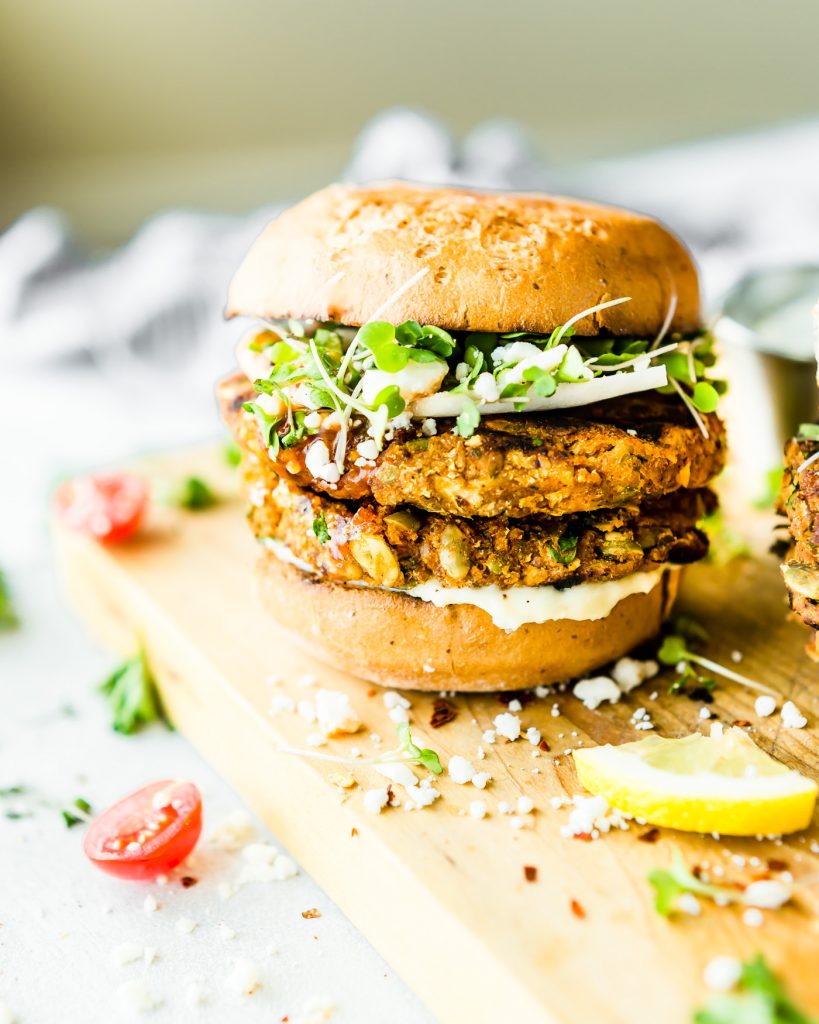 Not all homemade veggie burger patties stand up to grilling, but these cauliflower-based burgers do!
Moroccan Cauliflower Chickpea Burgers from Cotter Crunch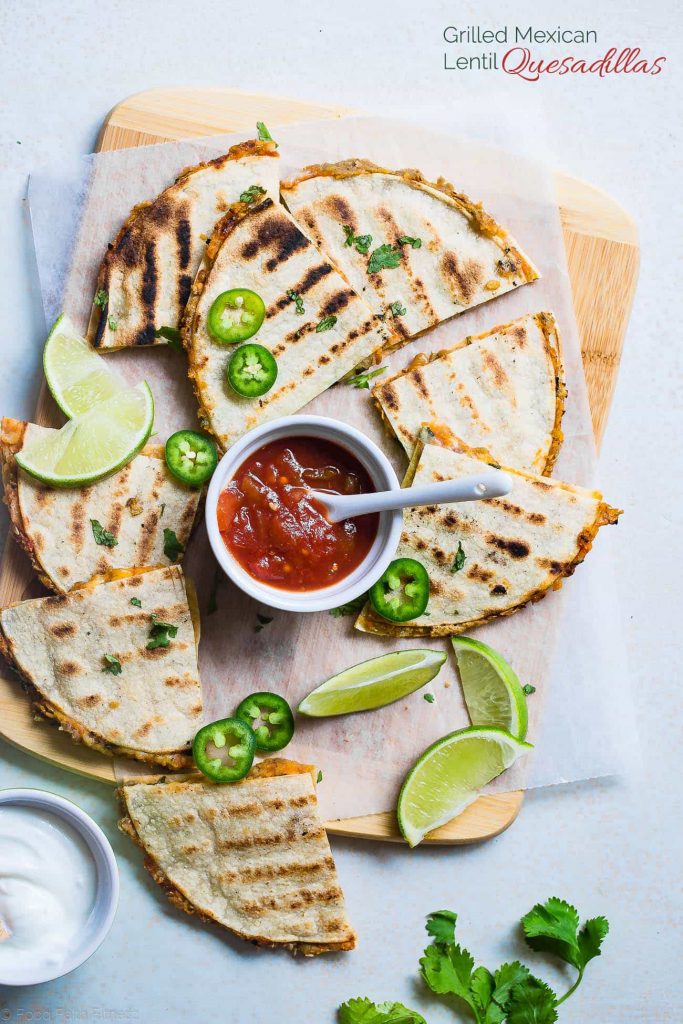 It's hard to beat cheesy quesadillas for dinner, but cooking them on the grill makes them even better.
Grilled Mexican Lentil Quesadillas from Food Faith Fitness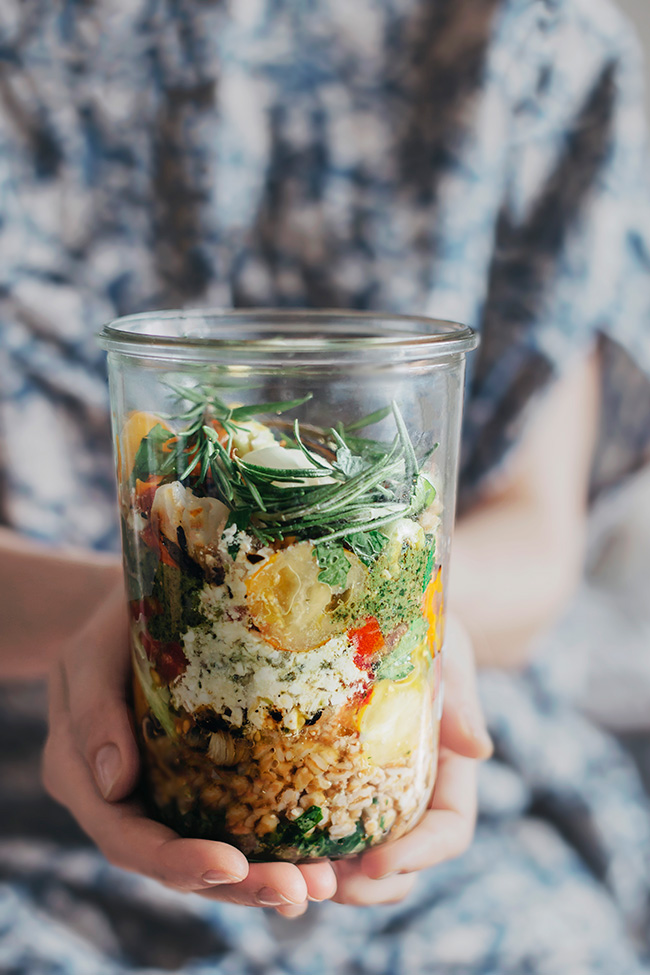 Another salad that's great for meal prep, this herbed whole grain salad is brought together with a simple garlic lemon vinaigrette.
Layered Farro Salad with Grilled Summer Veggies from The Awesome Green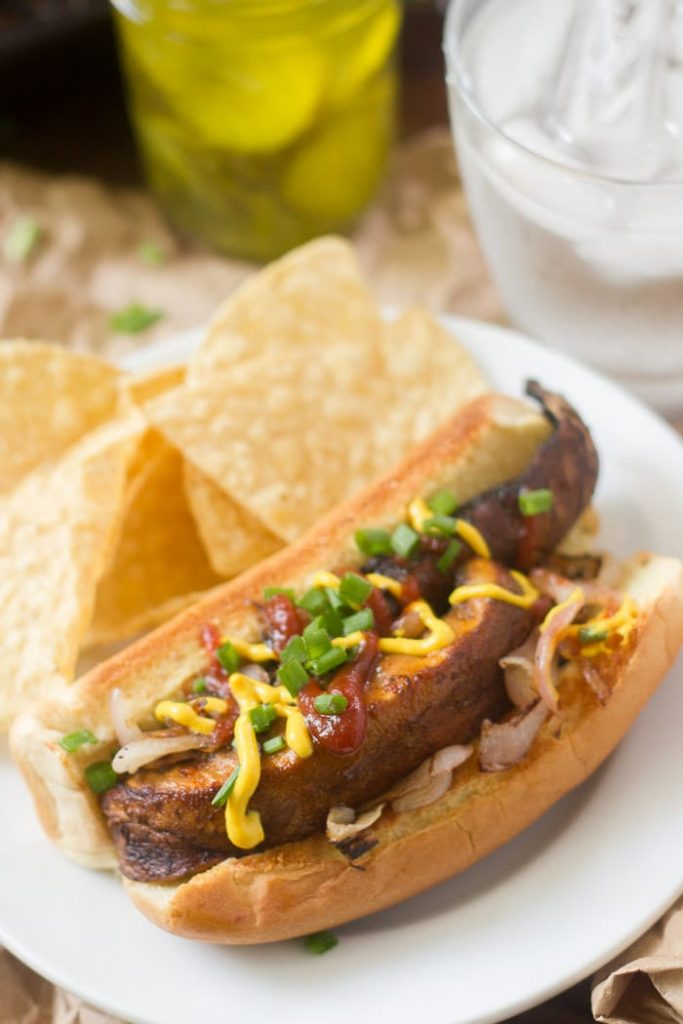 If carrot dogs aren't your thing, try these Portobello Mushroom Hot Dogs from Connoisseurus Veg. Liquid smoke makes them taste like the real deal!
Portobello Mushroom Hot Dogs from Connoisseurus Veg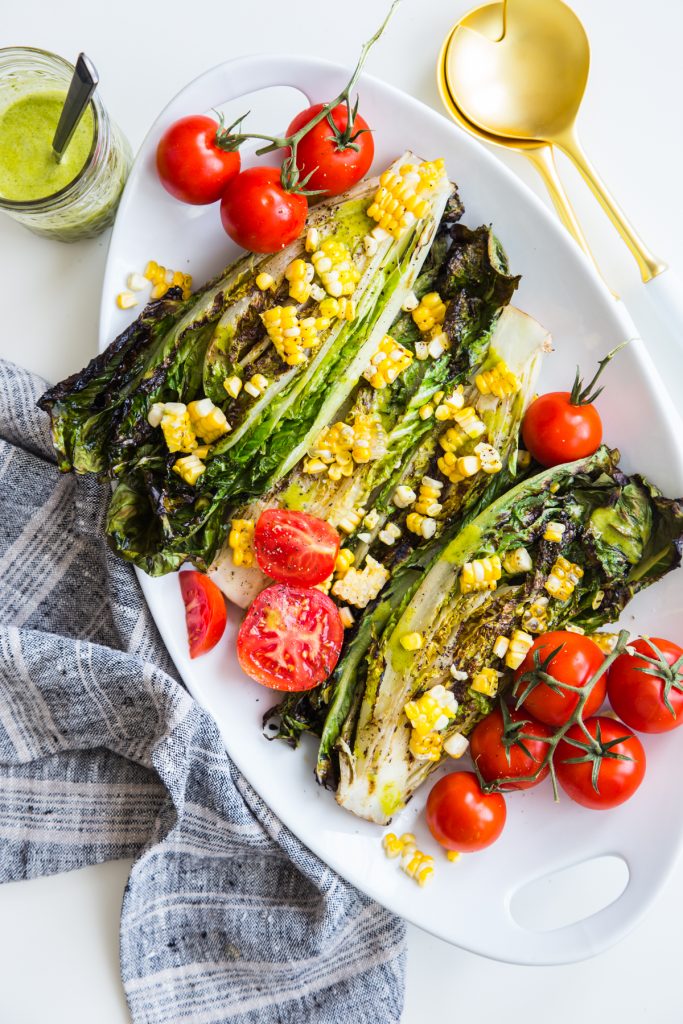 Grilling isn't just for the veggies you add to salads–you can grill a whole head of lettuce too! Here's how.
A Guide to Grilling Your Greens from Hello Veggie
0