Sure, main dishes are great, but have you tried appetizers? There's something about finger foods you get to eat before the actual meal that is just so satisfying. They're the fun part of the meal (not counting dessert) – they're colorful and varied, they satisfy your hunger, and they get the conversation started!
During the holiday season, you're bound to host or attend a few family dinners, so why not impress with some amazing vegetarian appetizers? Just check out these recipes and you'll have plenty of ideas, from fancy-looking platters to unpretentious frittatas:
9 Vegetarian Appetizers That Will Impress Your Guests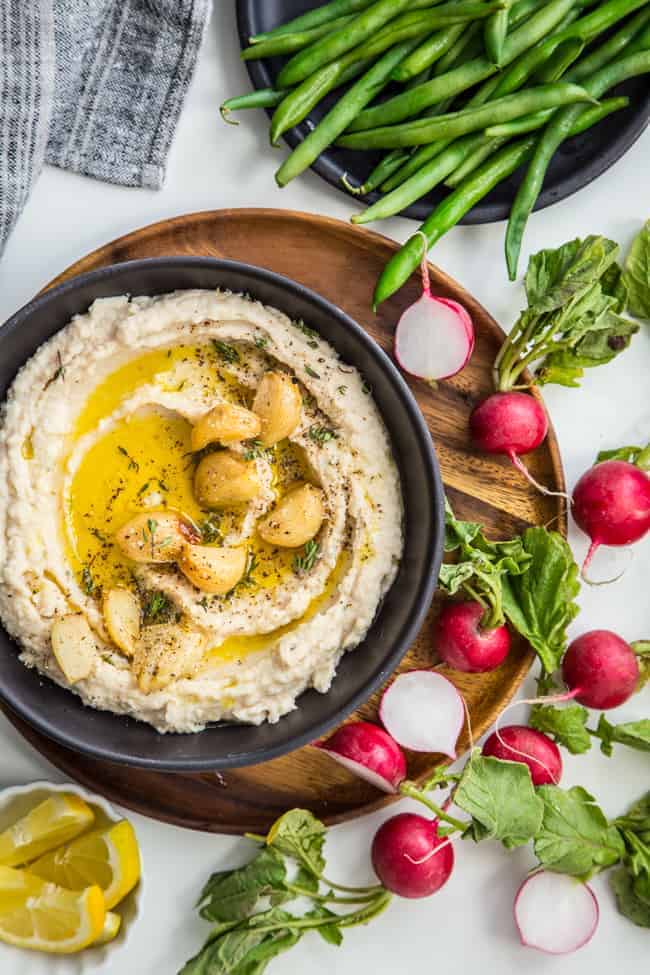 A big bowl of this roasted garlic and herb white bean dip served with fresh seasonal veggies is just the vegetarian appetizer you need to keep your friends coming back for more. The fact that it is incredibly simple to make (time after time) is just a bonus!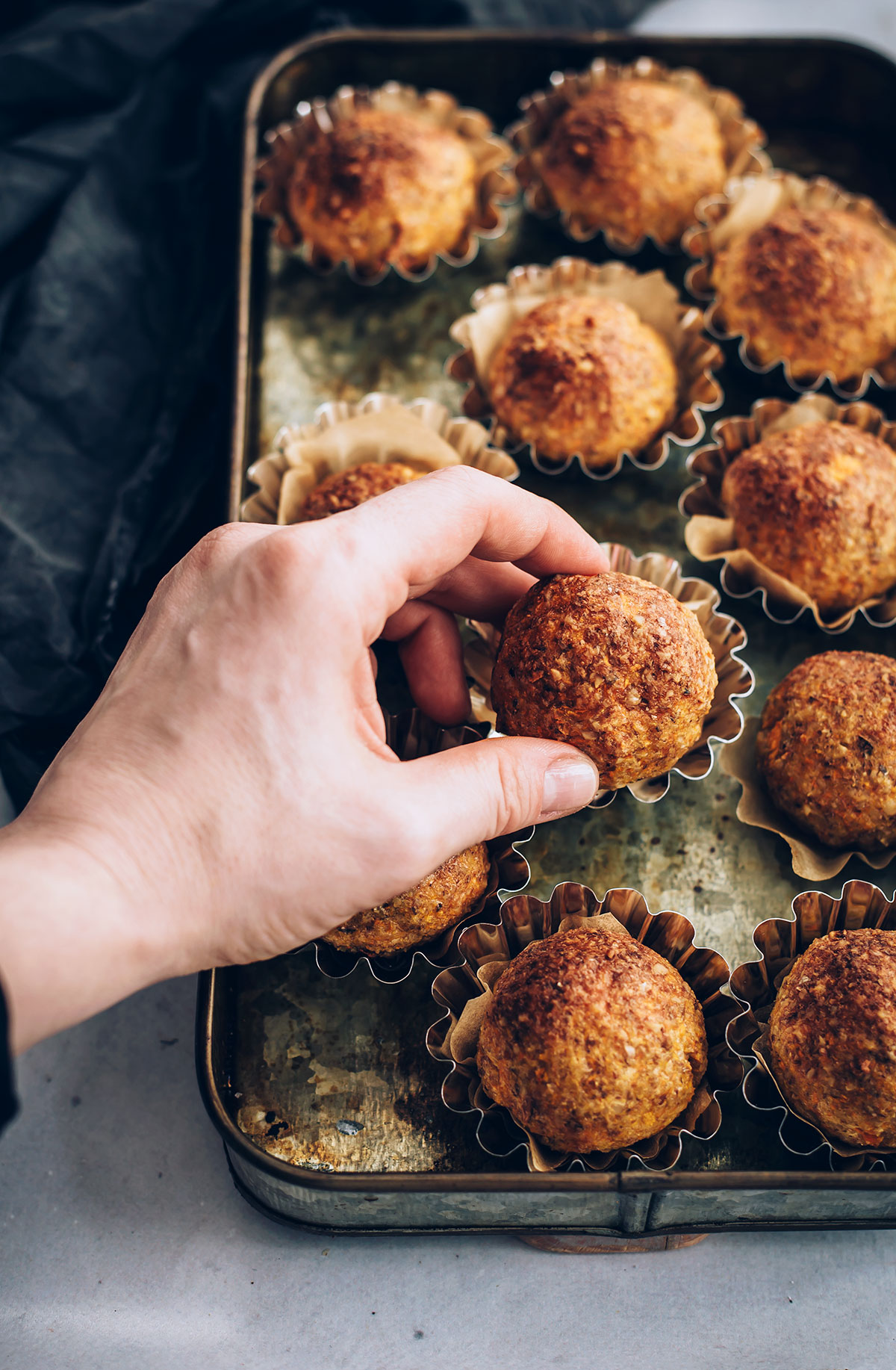 Feel free to make a ton of these carrot walnut meatballs – everyone will love them, including kids! If you do end up with leftovers, know that they freeze well, and you can later turn them into a main dish, like say, spaghetti and meatballs.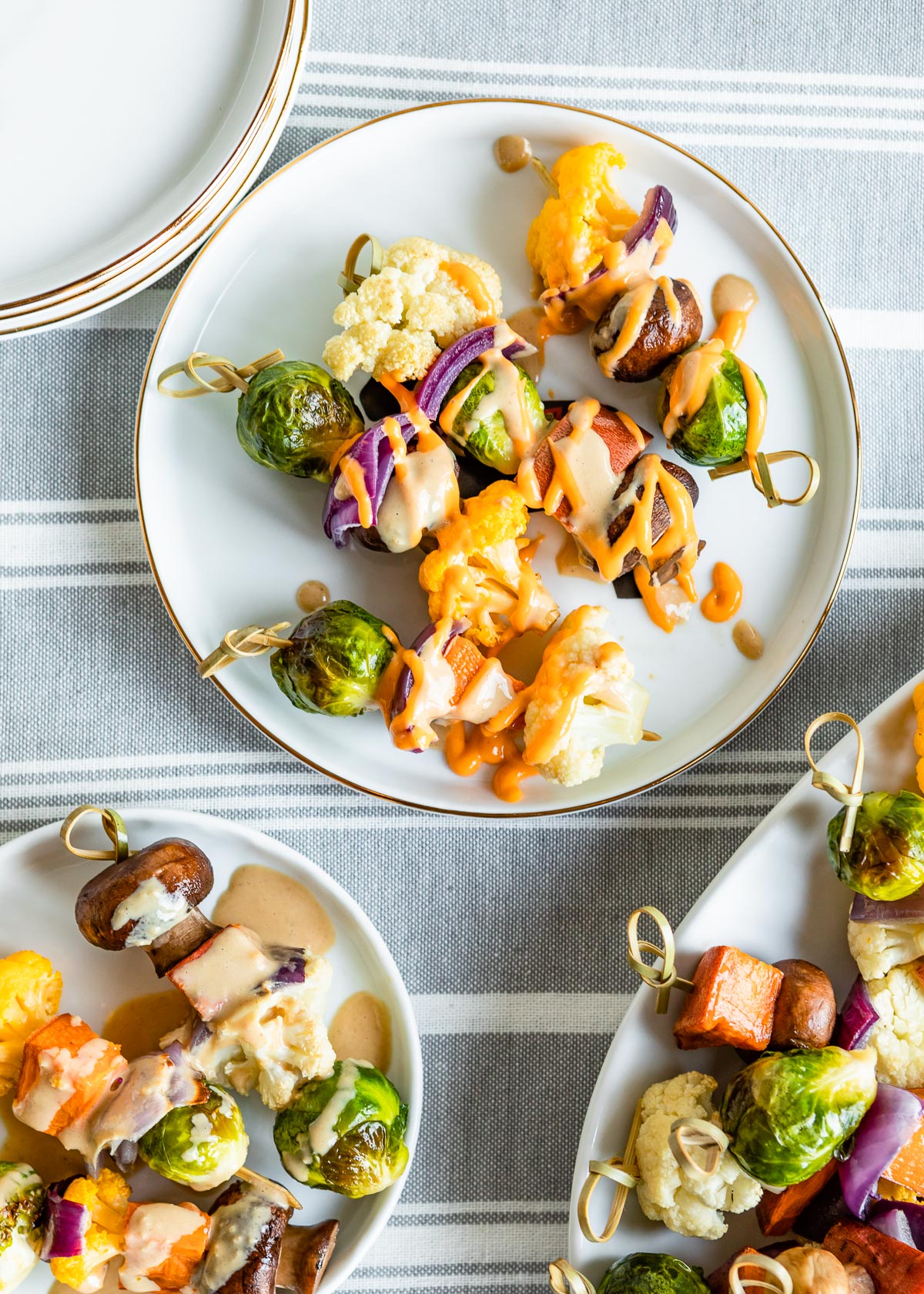 These winter veggie kabobs are filling and delicious, so much so that you might end up with little room for the main course. Careful, the tahini sauce and sriracha mayo make them totally irresistible.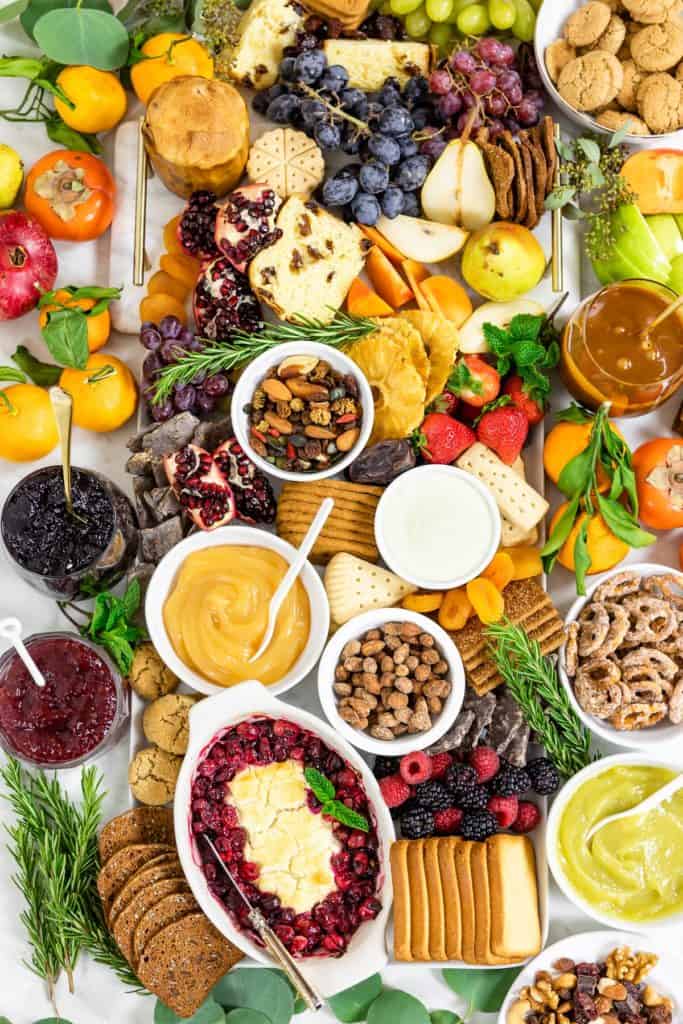 Although technically a dessert, this snack board might as well start your meal, or even replace it! It combines cheeses with nuts and seeds, fruits, biscuits and dips, and it makes any table look fancy and festive.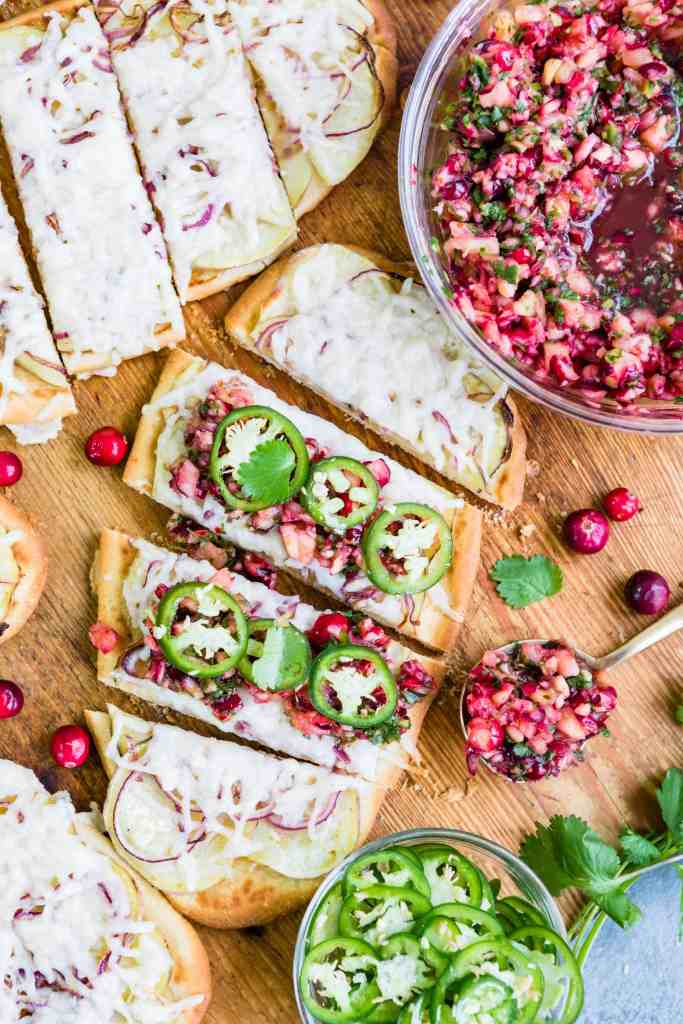 Though easy to make, this flatbread vegetarian appetizer has such a unique taste! The combination of thinly sliced sweet potato and red onions, melted cheese, and the tangy cranberry-pineapple salsa with fresh cilantro is just dreamy.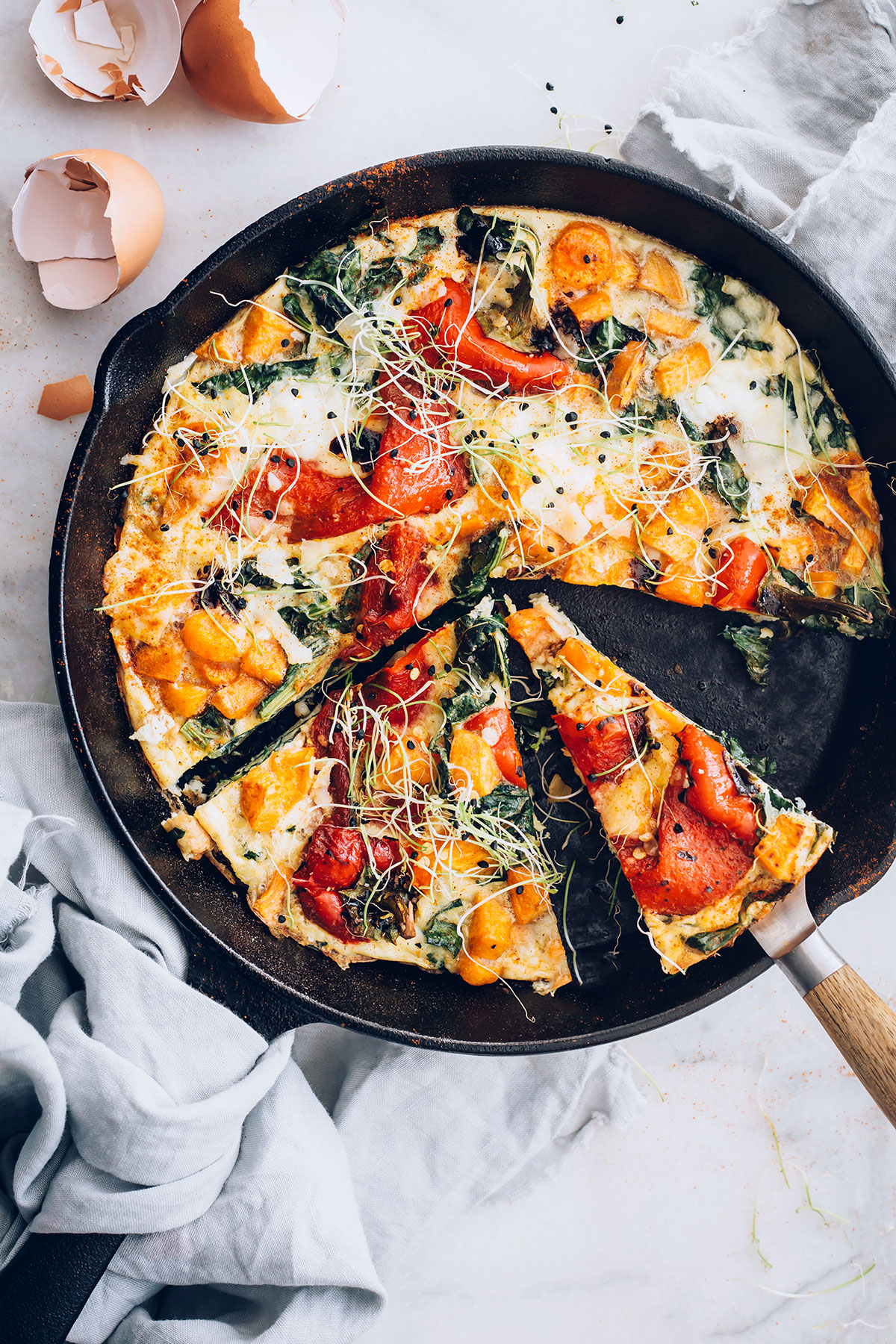 This egg bake is fuss-free and perfect for those days in between holidays. It makes use of all of fall's goodness, including sweet potatoes, bell peppers in different colors for a great look, and of course, carrots.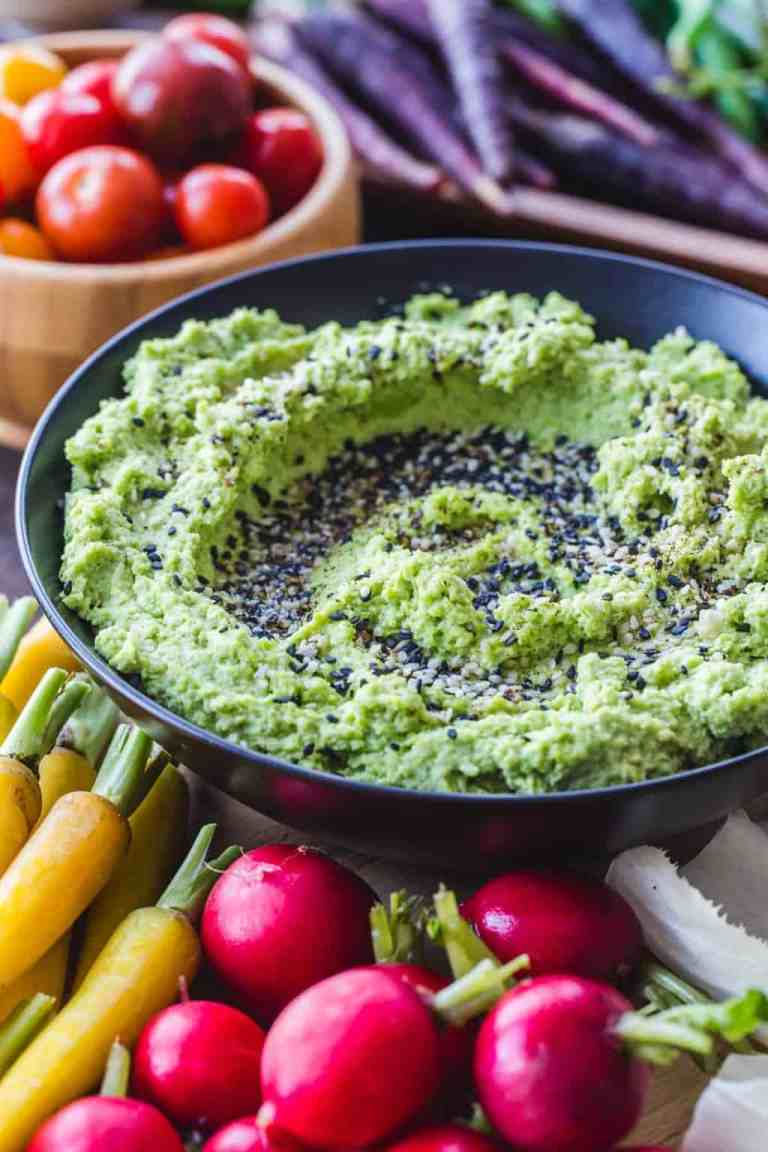 Keep it light before the main course with a crudité platter! Of course, it's not going to be just plain veggies – a nice edamame dip, made with garlic and sesame oil,  is the main attraction of this platter.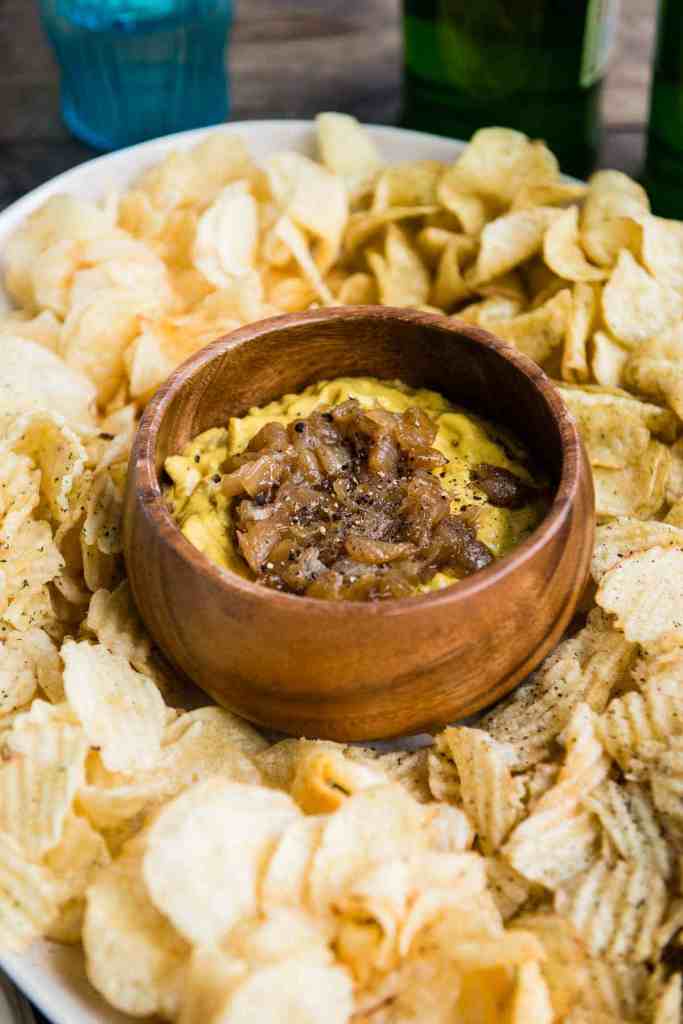 Many people bring chips to a party – but plain chips get old so soon. This pumpkin caramelized onion dip with sage and cashew will elevate any bag of chips, and will even taste amazing next to a crudité platter (see no. 7 for tips!)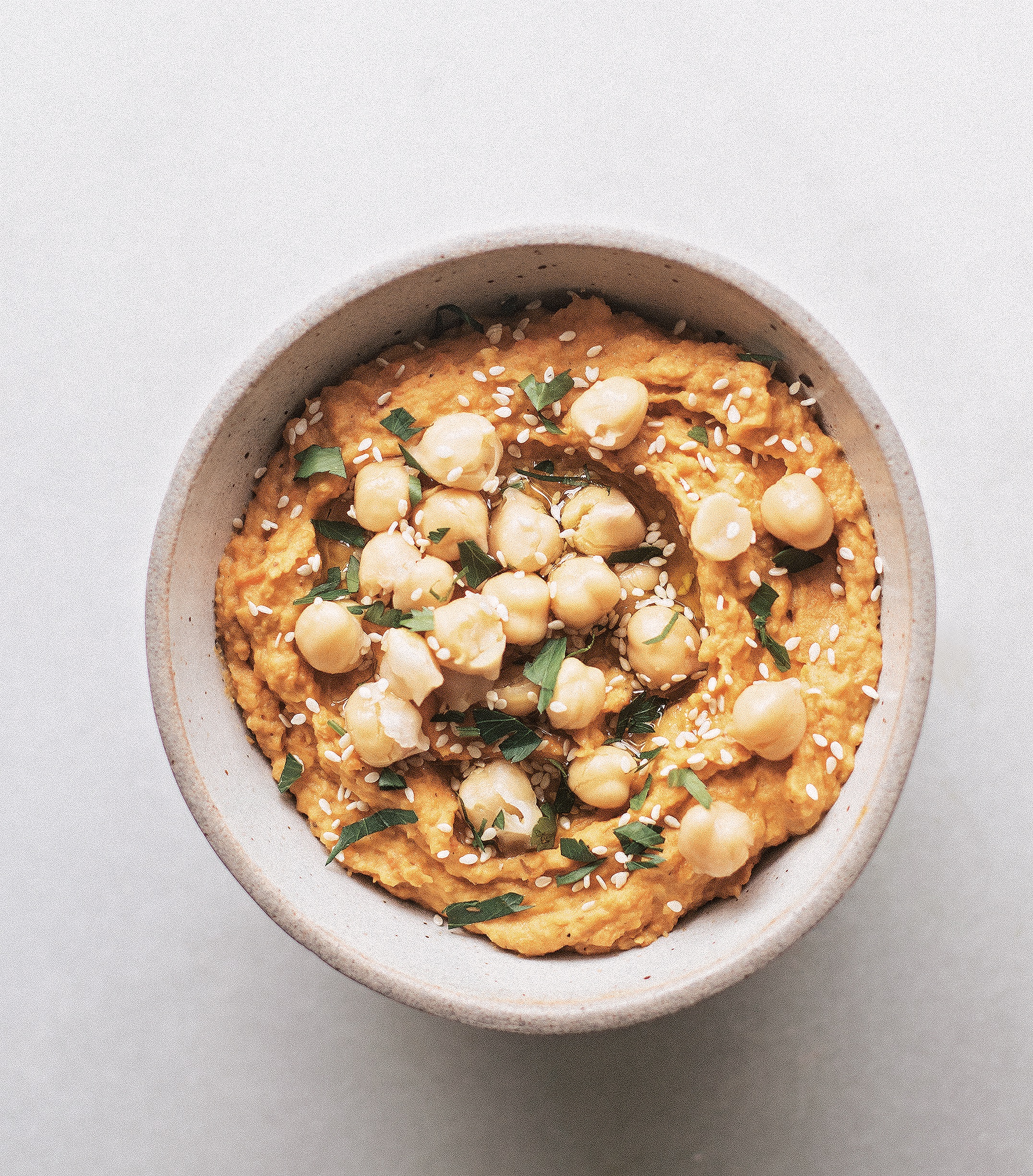 Carrots are puréed with chickpeas in this subtle sweet dip that's great with flatbreads, chips, and even carrot sticks. Since it keeps in the fridge for up to a week, you can make a bigger batch and serve it more than once. Trust us, you'll want to!
4