Since polenta can still sound mysterious to most people, we hope these recipes will make you give it a try. We're pretty sure you won't look back! Originally from Italy, polenta is basically just boiled, salted cornmeal, which is traditionally served hot and soft next to a stew or cheese, or allowed to cool down and further baked or fried it for a completely different taste and texture. Modern day home cooks can benefit from using instant cornmeal to boil faster, and thanks to the internet, we've got loads of recipe ideas to choose from! Ready for some of our favorites?
9 Polenta Recipes That Will Make You Buy a Bag of Cornmeal Today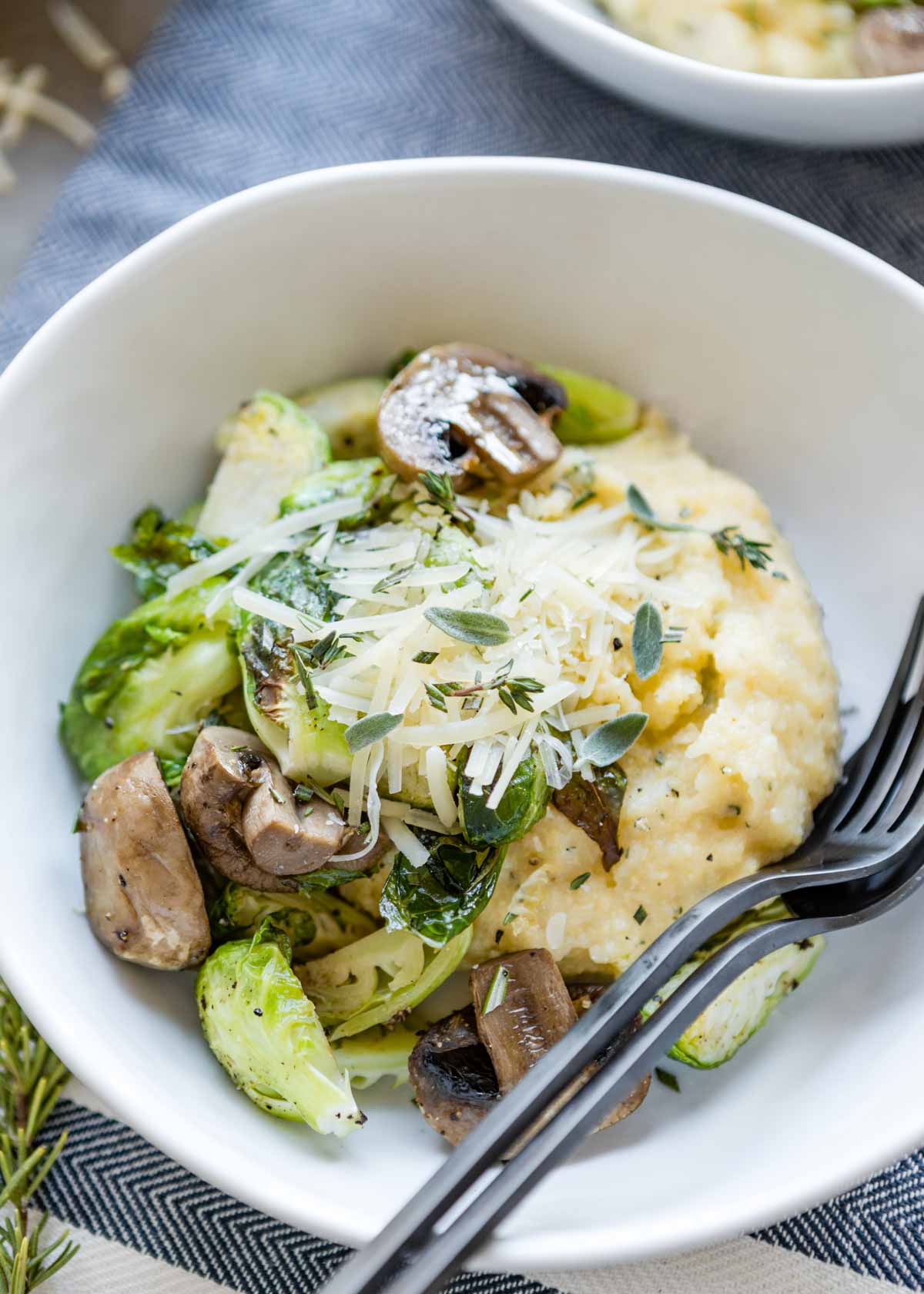 This recipe is more of a template for how to make creamy polenta bowls. While the polenta itself is mixed with parmesan and herbs, you can switch up the veggies and mushrooms with whatever is in season or whatever you have in the fridge right now.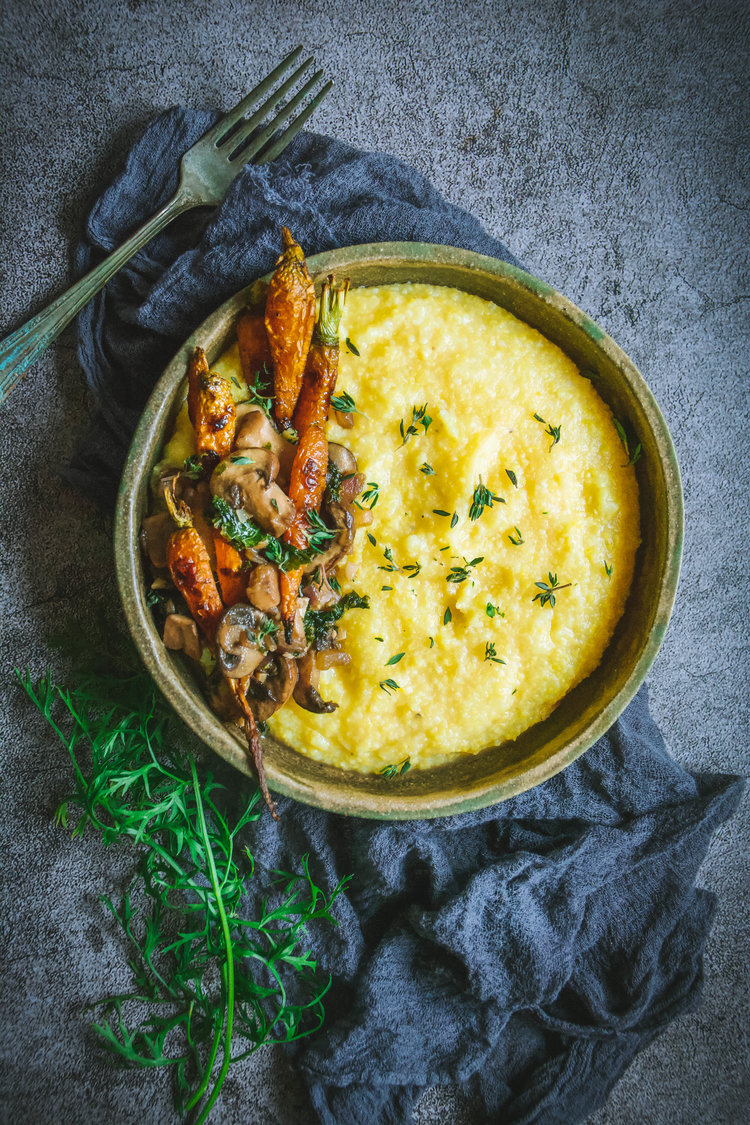 The mushroom, kale and onion sauce is the perfect addition to a simple polenta, and the roasted carrots on the side make it feel more like a complete meal.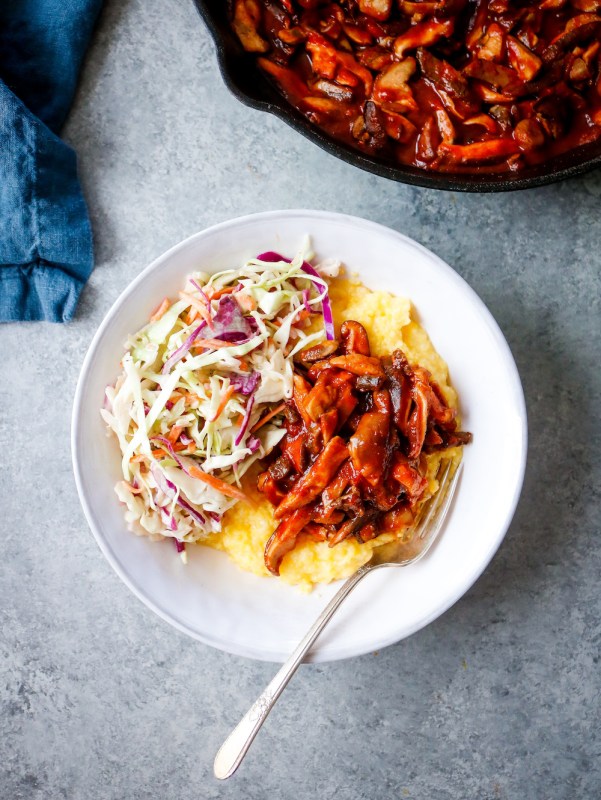 Polenta is traditionally eaten with meat and this recipe is following on that path with an amazing BBQ pulled mushrooms alternative. Plus it's also great for meal prep!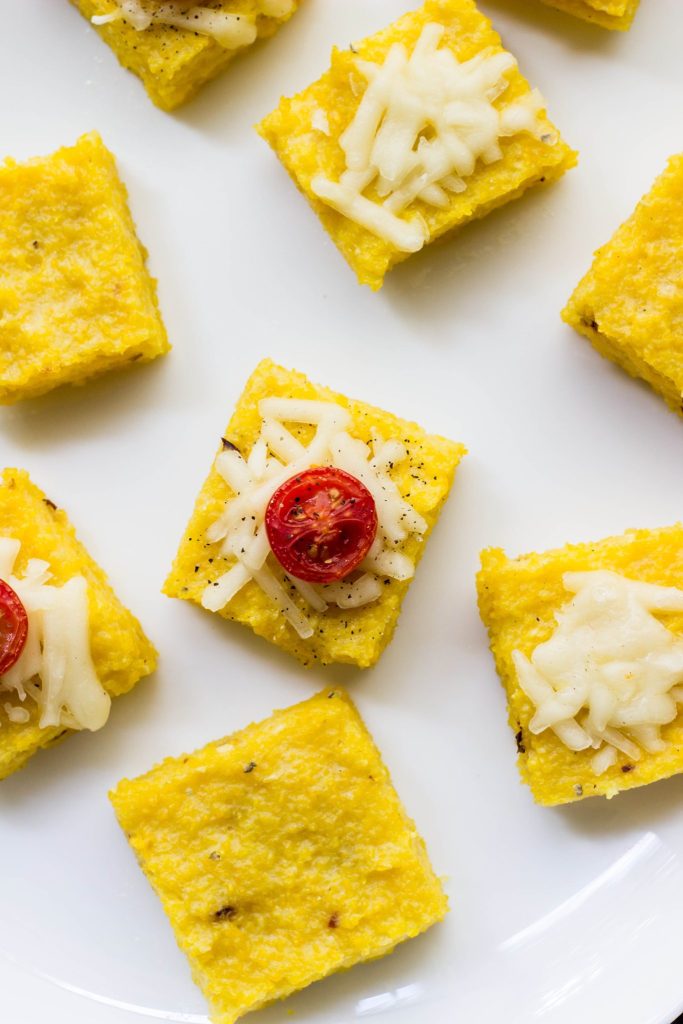 Polenta is naturally vegan and gluten free, which makes it so good for those with dietary restrictions! However, we understand if you still want to add cheese – just make it vegan, and you get the perfect snack for everyone at your next party.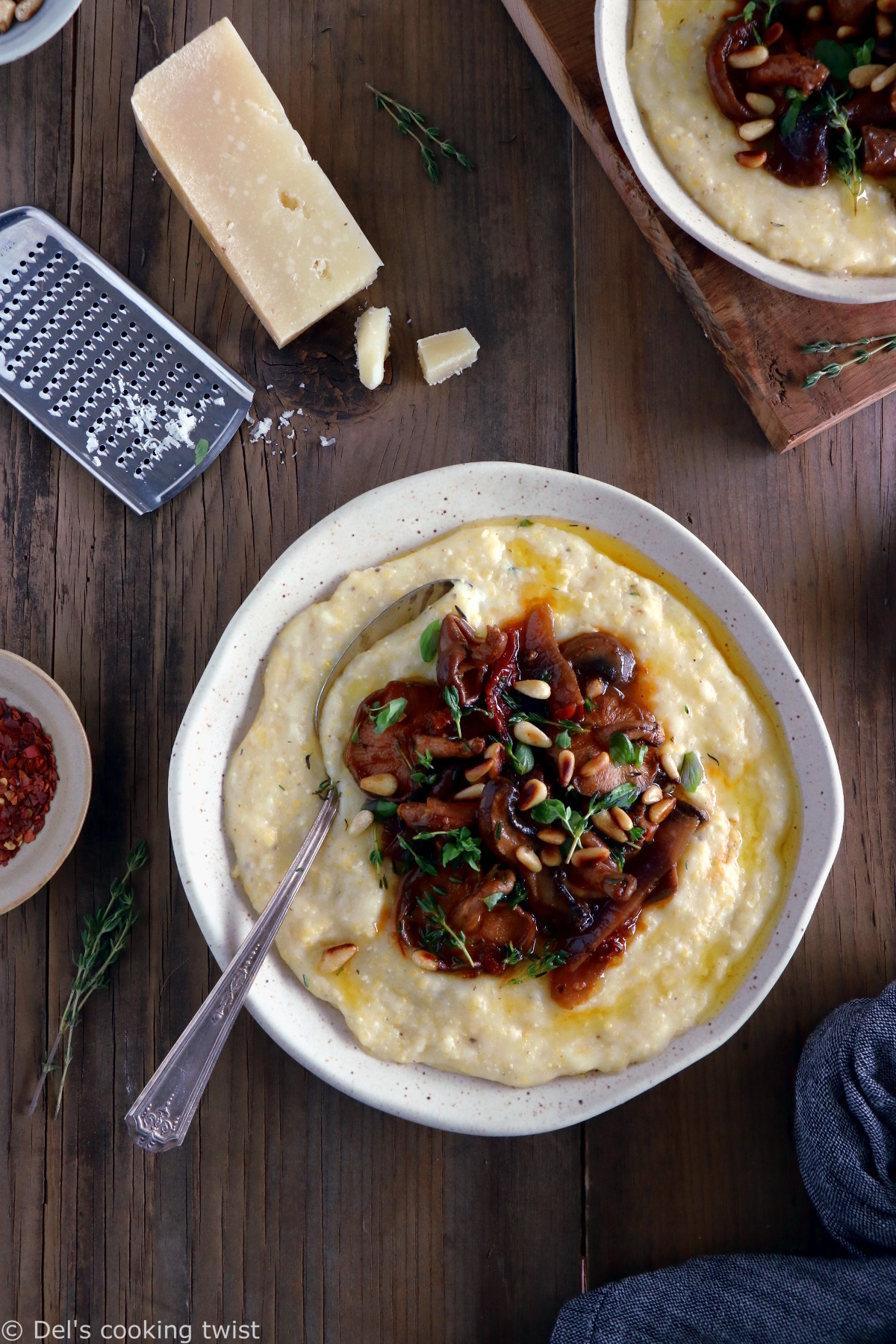 This creamy polenta recipe is boiled in a combination of milk and water, which makes it even creamier. It pairs well with the thyme wild mushroom sauce, and some pine nuts on top.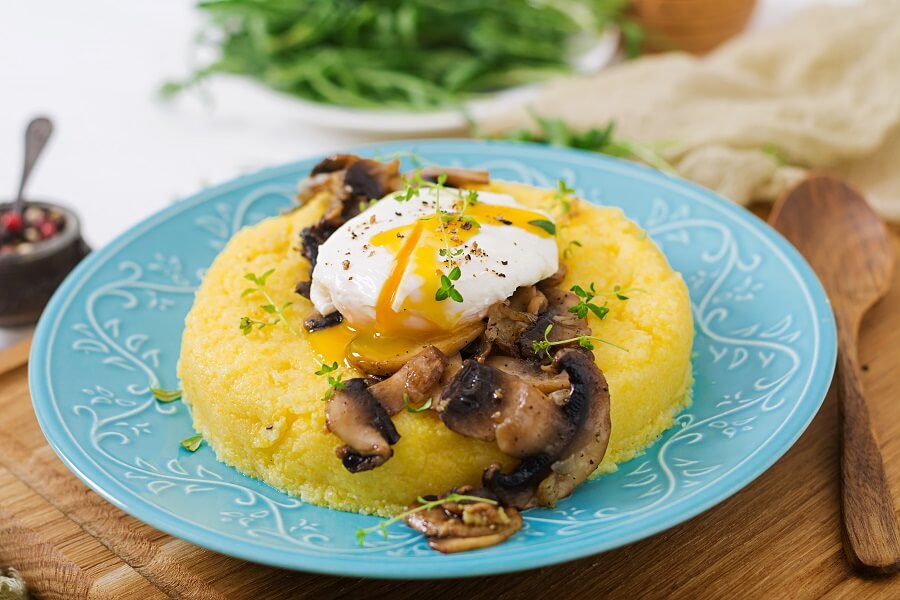 Is polenta worthy of brunch, you ask? In this recipe it is! Combined with a perfectly poached egg and garlicky mushrooms, it's the type of meal you'll actually want to wake up for.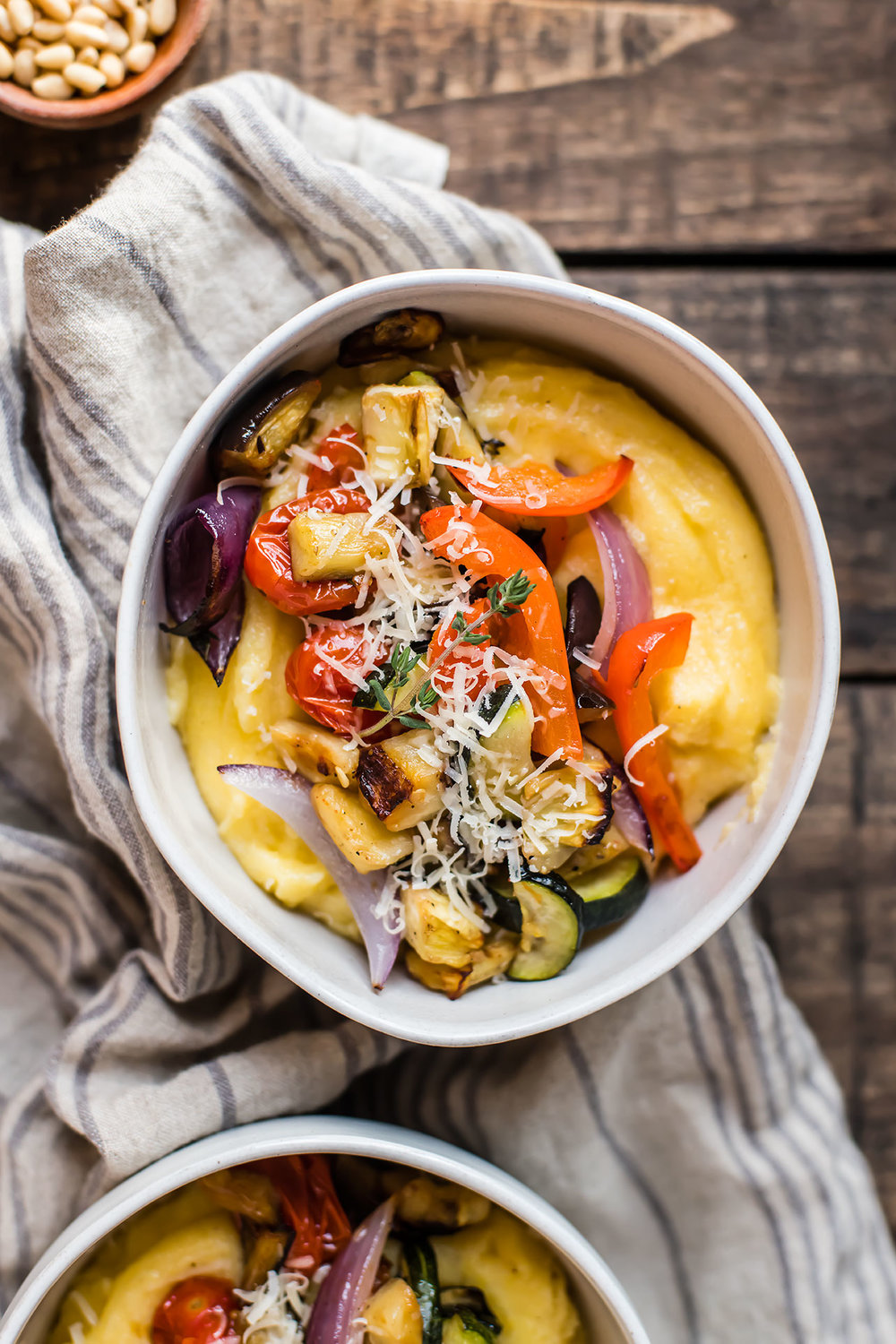 This couldn't be easier: while the veggies roast in the oven, you boil the polenta. Both of them are ready around the same time and voila! Your meal bowl is ready!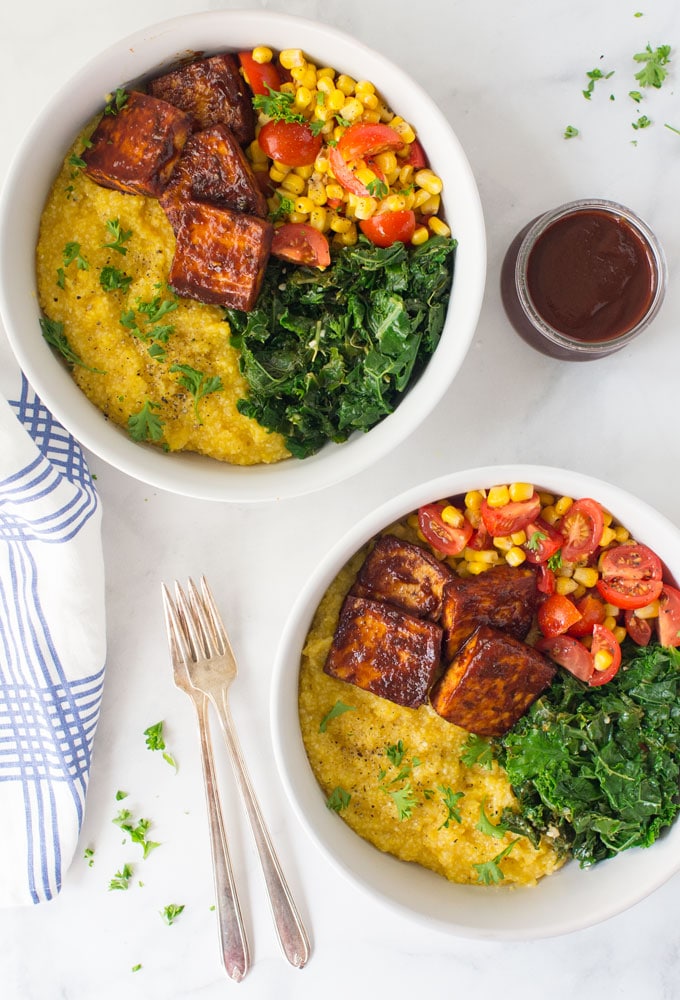 Garlic kale, fresh corn and tomatoes, plus oven baked BBQ tofu top a creamy polenta bowl and the taste is mind blowing! Especially when you consider it's a vegan dish!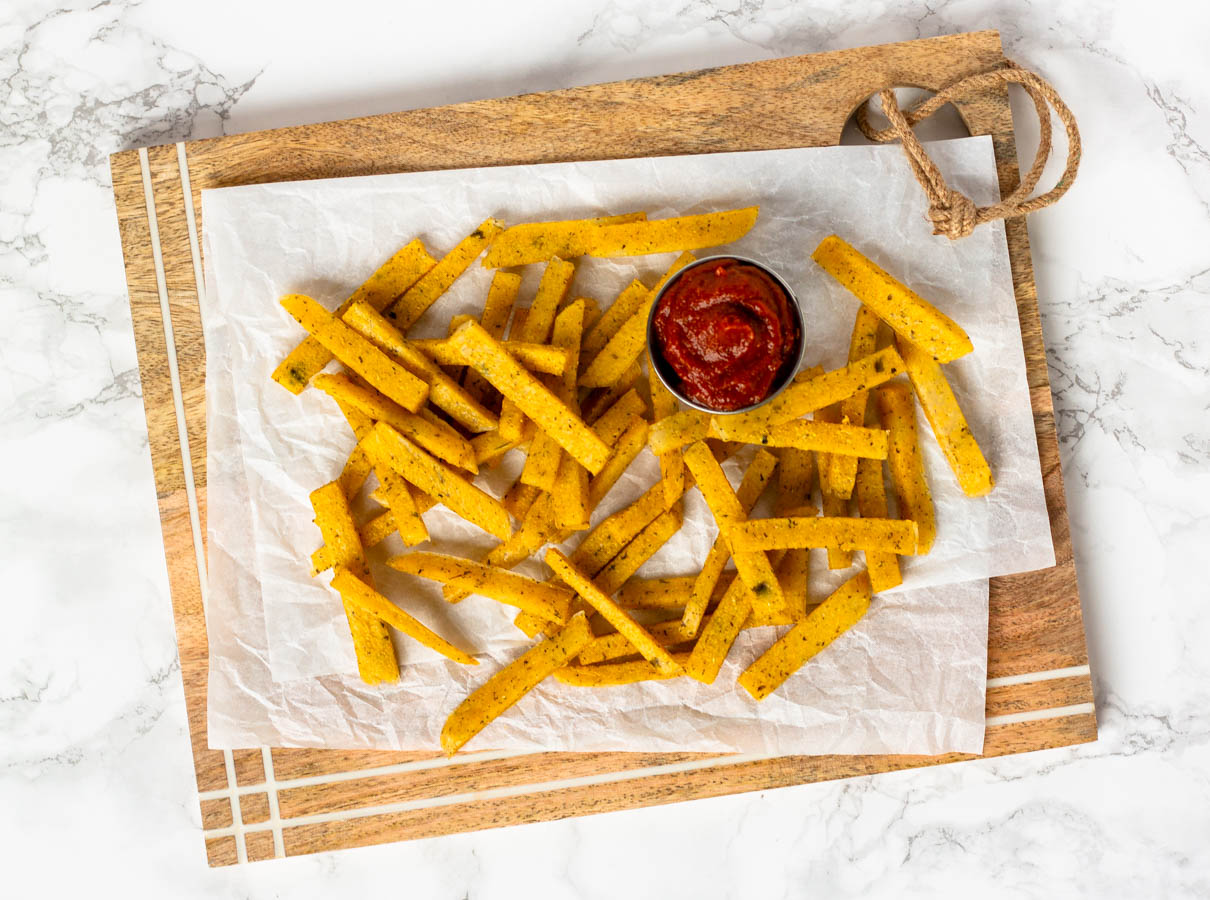 If there's one recipe that's gonna convince you to jump on the polenta bandwagon, that recipes has to be polenta fries! Because everyone loves fries and you might be looking for a healthier alternative to potato fries. These are served with a fun homemade curry ketchup.
13